FSB takes over from William Hill at new headquarters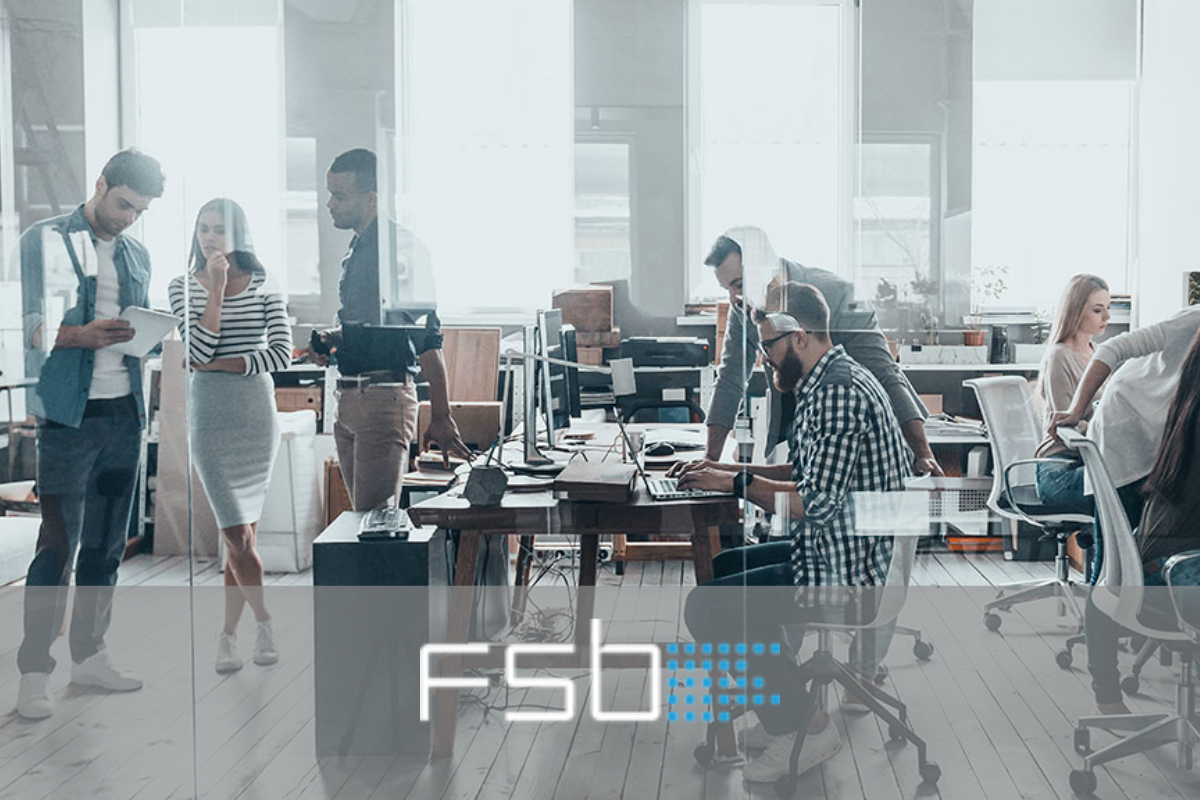 Reading Time:
2
minutes
Leading platform provider secures Shoreditch space in which to continue cutting-edge expansion
London, 5th July 2018 – Leading platform provider FSB is set to move into its new London headquarters in Shoreditch next week, following in the footsteps of William Hill at this technological centre of excellence.
The 8,000 sq. ft. offices are located in the heart of the UK's 'tech dev' community in east London, and are based on two floors of these state-of-the-art premises.
The Scrutton Street site (EC2A) will now be home to over 100 staff who are driving FSB's dedication to reengineering tired industry methodologies through its game-changing platforms – both via casino and its core sportsbook backend.
Aside from showcasing the company's operational offerings and online trading tools, the new product-development floor will also feature a fully-functioning betting shop, complete with FSB's latest fleet of SSBTs. These self-service betting terminals now realise an entire cross-section of customer touchpoints, displaying in-venue content, linking through to EPOS terminals, with a single-wallet account bolstering the bridge to the digital customer experience.
The Shoreditch offices, with a history for placing a premium on innovation and a growing product portfolio, represent a perfect fit for FSB, whose trailblazing technology powers digital and retail simultaneously, providing efficient management for operators and a seamless user experience for customers.
FSB's Business Development Director, Richard Thorp, said: "We view this as a hugely salient step in the evolution and ambitions of FSB. Shoreditch is a rich environment for tech talent, which makes it a natural habitat for FSB's industry-leading expertise.
"Milestone digital innovation and differentiation sets us apart from out rivals, so these offices provide the resources and ideal setting in which to keep our portfolio at the cutting edge. The move demonstrates our commitment to building on our stable base by innovating and staying ahead of the market trends for our partners.
"It's an exceptional building with a strong trading tradition in an area of growing appeal. It's a happy coincidence when location and vocation converge. We all can't wait to get the keys to the property."
FSB provide a comprehensive modern technology solution that handles everything from raw sports data through to the user interface design – all under one roof. The modular platform boasts the most easy-to-integrate model on the market, and delivers everything needed to run a regulated and scalable gaming business. The FSB trading team already manages sportsbooks for some 30 brands.
About FSB:
London-based FSB has created the industry's most scalable, flexible, and efficient sports betting platform. Utilised by operators on four continents, its modern technology is designed for the demands of live betting and a fragmented regulatory landscape, providing light physical deployments backed by centralised control systems. Available as a fully-managed service or an Enterprise solution, the system allows partners to use FSB's software platform to run their own business the way they want. Their sportsbook platform comes with a complementary gaming platform, that can also be deployed as a stand-alone solution. This provides brands with everything they need to run a responsible gaming business, complete with social responsibility tools, casino integrations, bonusing tools, segmentation, and data analytics.
Evolution Gaming: Interim report January-June 2019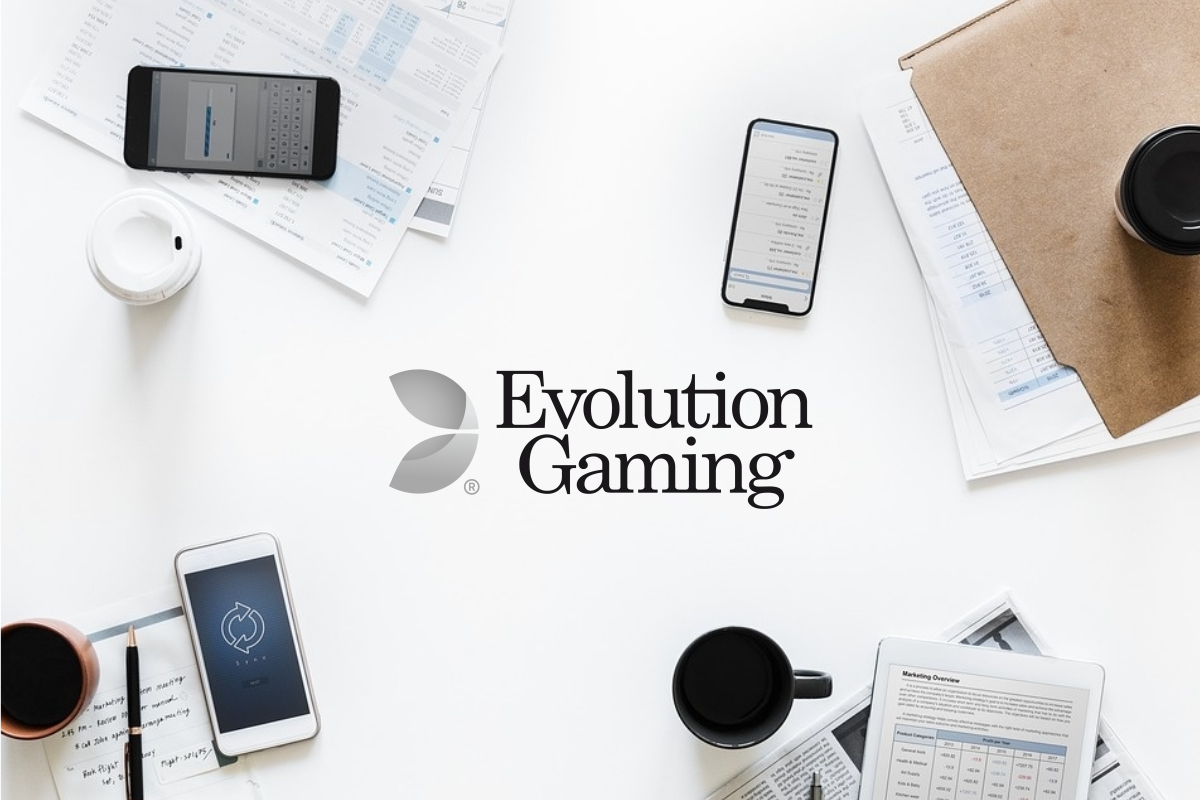 Reading Time:
3
minutes
Evolution released today its Interim Report for January-June 2019.
Second quarter of 2019 (Q2 2018)
Operating revenues increased by 45% to EUR 85.7 million (59.3)
EBITDA increased by 63% to EUR 42.7 million (26.2), corresponding to a margin of 49.8% (44.2)
Profit for the period amounted to EUR 34.5 million (20.1)
Earnings per share amounted to EUR 0.19 (0.11)
January-June 2019 (1H 2018)
Operating revenues increased by 49% to EUR 165.0 million (110.8)
Profit for the period amounted to EUR 63.1 million (36.7)
Earnings per share amounted to EUR 0.35 (0.20)
Comments from CEO Martin Carlesund:
"Evolution's strong development continues, and we can report continued high growth and further improved margin in the second quarter. 2019 is a year of product and innovation, and during the period, we have launched all this year's new games. The response has been instant, and we are overwhelmed by the positive reception among both players and operators. Our aim in the development has been to create games that attract new player types and to expand the Live vertical into new segments, and so far, we are very happy with the outcome. All games, from the new titles within the Game Show category to the dice games, find their audiences and we see a significant increase in the number of players. The new games are not as staff intensive as the traditional table games, which in combination with a generally high efficiency in all studios contribute to the margin development. The extended portfolio also contributes to the revenue growth, but it is important to note that most of our revenues continue to derive from our core games and that the new games are still in an early stage post-launch. However, all new titles contribute to a generally higher interest in Live Casino and we believe that the Live vertical will continue to grow its share of the total online casino market. When the Live vertical grows, we take market shares – as do our customers with access to the new games.
Revenues amounted to EUR 85.7 million, which is 45 percent higher than the corresponding quarter last year. EBITDA amounted to EUR 42.7 million with a margin of 49.8 percent, which is the highest margin recorded so far in a single quarter. In the first half of the year, the margin was 47.7 percent, and we expect to be able to sustain this level in the second half as well which is why we increase our expected margin range to 47-49 percent for the 2019 full year.
The positive market development continues. The Nordics are growing, however at a somewhat slower pace as the Swedish market now is normalising following the intense start to the year as a result of the new gaming legislation. The UK continues to stabilise and is growing compared to the corresponding quarter last year. Both Rest of Europe and Rest of World also exhibit favourable growth.
Going forward, we will continue to invest in the development of both additional game shows and other innovative product types, as well as table games to meet the overall demand for Live. We also continue to invest in our studios. During the quarter, we have transferred the first tables to the new Malta studio, while also expanding the studio in Georgia. In addition, we have initiated a doubling of the capacity in New Jersey. We will also strengthen our presence in the US further and have started the planning for the construction of a studio in Pennsylvania. All in all, investments for the 2019 full year in absolute numbers will be somewhat higher than in 2018. It is imperative for us to meet the demand for Live, to continue to enable innovation within the company and to constantly increase the gap to competition. Connected to this, it is important to remember that in a case where we must prioritise, we will always put growth before margins.
During the first half of the year, we have laid the foundation for Evolution's continued leadership in Live Casino. A proof of this was when we received the award as Live Casino Supplier of the Year for the tenth consecutive year at the EGR B2B Awards in June. The award goes straight to all our employees. I am immensely proud of everyone's achievements so far this year, and the innovation power they possess creates confidence for the future.
Since Evolution's inception, we have had a paranoid approach to our development, and given all achievements so far in 2019 I would like to conclude these comments by pointing out that we are never fully satisfied, we never sit back and each day, we fight to become a little bit better."
NetEnt games live in Pennsylvania, USA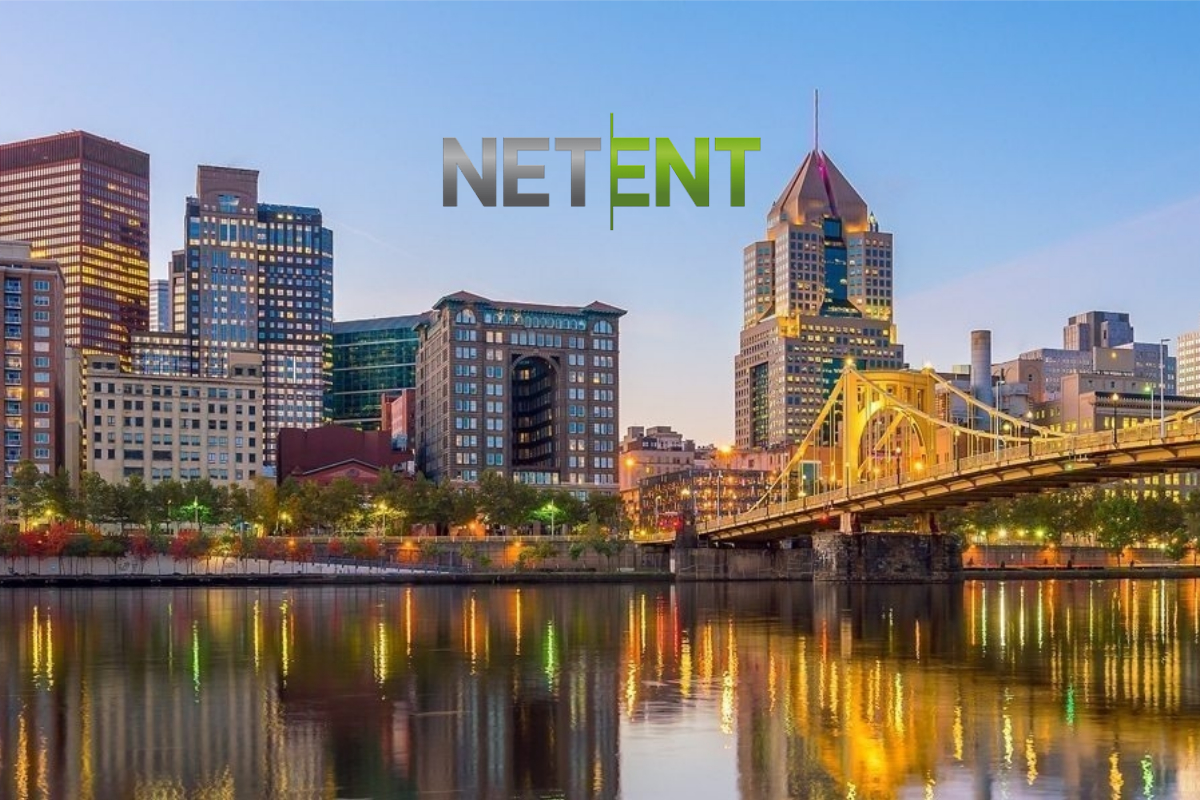 Reading Time:
1
minute
As expected, the new regulated online gambling market in Pennsylvania has opened. After successful integrations, NetEnt's games are now live in the US state.  
In March this year, NetEnt, through its subsidiary NetEnt Americas LLC, was granted an Interactive Gaming Manufacturer Conditional License by the Pennsylvania Gaming Control Board (PGCB).
Pennsylvania is the second large US state to regulate online casino and with almost 13 million people, it is the fifth largest state by population. The state has a long tradition of gambling on the land-based side. As previously communicated, NetEnt has signed customer agreements with several gambling operators in the state and has been preparing to launch its games as the market opens.
"I am very pleased that the market in Pennsylvania has now opened. We are one of the few online casino suppliers offering our games right from the start, and I am convinced that our award-winning online casino games will be much appreciated by players in Pennsylvania," says Erik Nyman, Managing Director NetEnt Americas LLC.
About NetEnt:
NetEnt Americas LLC is a US subsidiary of NetEnt AB (publ), a leading digital entertainment company, providing premium gaming solutions to the world's most successful online casino operators. Since its inception in 1996, NetEnt has been a true pioneer in driving the market with thrilling games powered by a cutting-edge platform. NetEnt is committed to helping customers stay ahead of the competition, is listed on NASDAQ Stockholm (NET–B) and employs 900 people in Malta, Stockholm, Kiev, Krakow, Gothenburg, Gibraltar and New Jersey. www.netent.com
CasinoGuide relaunches for the second time in less than a year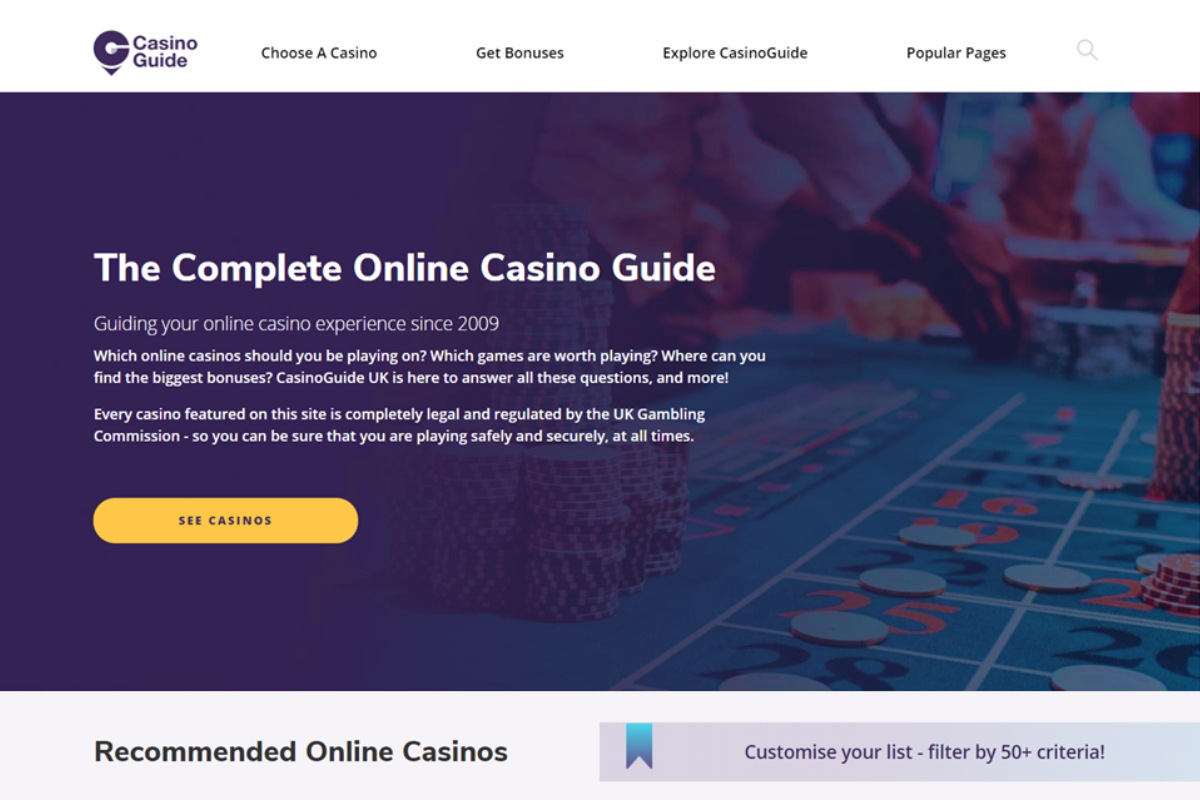 Reading Time:
2
minutes
The brand believe the changes will help them to 'set a new standard' in online casino comparison.
New Features
Following on from the brand's relatively recent top-down change in November last year, and its launch into the German market in January of this year, CasinoGuide has now revealed their latest raft of improvements wrapped up in a completely new design – which has been unofficially dubbed 'CasinoGuide 3.0'.
The flagship new feature that should be immediately noticeable to CasinoGuide visitors is the option to filter their recommended casino list based on 50+ criteria – such as available bonus offers, payment options and certain pre-defined features. The list can also be sorted in seven different ways.
According to Project Manager Alex Tester, "this new feature allows visitors to specify exactly what they are looking for, and immediately see all of the online casinos that meet their requirements. And most importantly, we can be sure that we are serving everyone – whether you're just looking for the biggest bonus, or a casino with a high roller bonus, NetEnt games, live chat, 1000+ slots, gamification and PayPal support."
New Look
As part of this wholesale change affecting all of the sites under the CasinoGuide brand, the casino portal has abandoned the primarily black and white look that it had been sporting with a brighter, more upbeat colour scheme of purple, yellow, and white. This colour scheme is consistent across all three of the CasinoGuide brand sites – CasinoGuide.co.uk, CasinoGuide.de, and CasinoGuide.com.
The logo has been updated too, and now focuses more on the 'guide' aspect of the brand with its similarity to a location pin.
Why Change Again?
"We took a long, hard look at what we were offering compared with our competitors, and found several areas we could improve in. That knowledge, combined with some great original ideas, gave us the recipe that will help us achieve our vision: to be the #1 online casino guide."