GVC grows due to World Cup 2018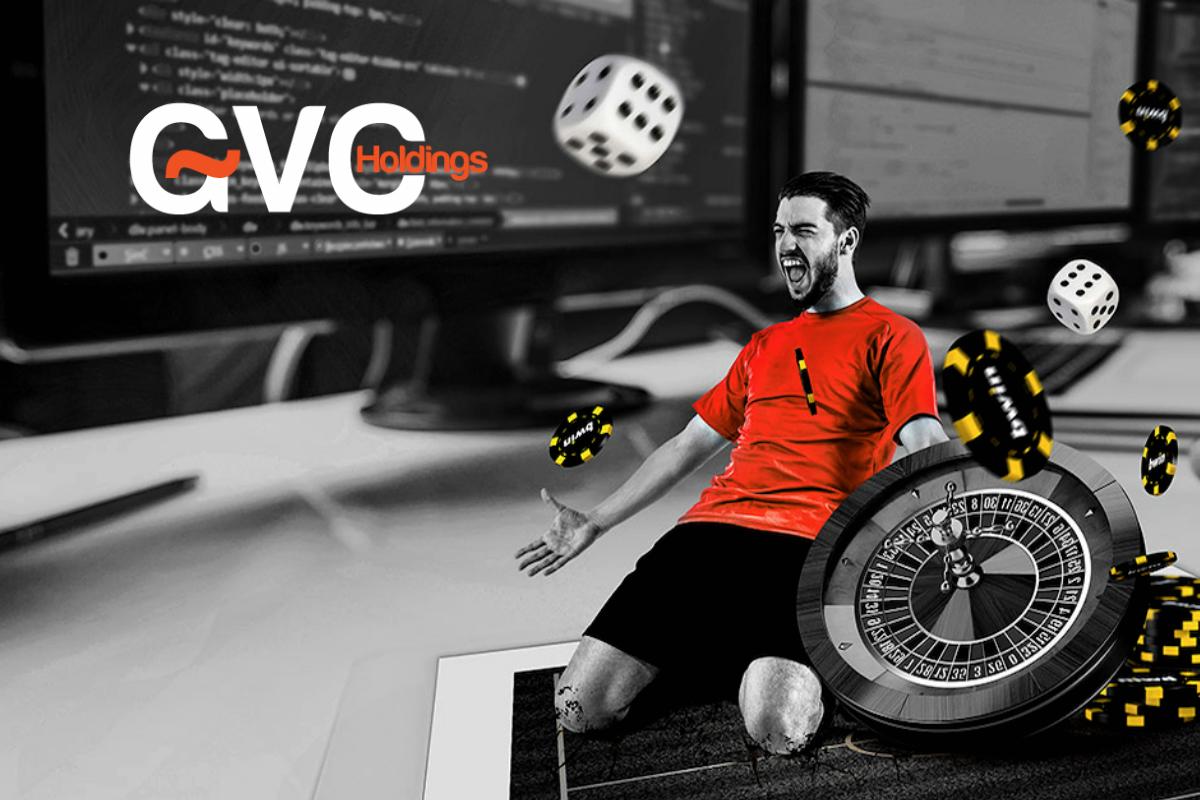 Reading Time:
3
minutes
GVC Holdings has reported an 11 per cent increase in group net revenue for the second quarter of 2018, driven by strong online growth and the performance of its European retail estate.
The company said in a trading update Wednesday that online net gaming revenue (NGR) in the second quarter grew at 22 per cent year-on-year, or 25 per cent on a constant currency basis, with online brands benefiting from a pipeline of new products and from high profile marketing campaigns.
Key highlights (proforma basis1):
Q2:
Positive growth trends continue with Group NGR +11% (cc2 +12%)
Strong Online NGR growth at +22% (cc2 +25%)
UK Retail Like-for-like ("LFL")3 NGR in growth at +2% helped by World Cup
European Retail NGR +19% (cc2 +16%)
H1:
Group NGR +8% (cc2 +8%)
Online NGR +18% (cc2 +20%)
For the period up to commencement of the World Cup Online NGR +15% (cc2 +17%)
Positive World Cup driven by margin and volume
UK Retail LFL3 NGR -3%
European Retail NGR +29% (cc2 +26%)
The Group saw an acceleration in year-on-year growth in Q2 2018 over Q1 2018 driven by good underlying momentum and the World Cup.
Online NGR growth was 22% in Q2 (cc2 +25%) and +18% (cc2 +20%) for the six months to 30 June 2018. Online NGR for the period from 1 January to 13 June (i.e. prior to the commencement of the World Cup) was +15% (cc2 +17%), reflecting strong underlying growth. The Online brands have continued to benefit from a pipeline of new products and from high profile marketing campaigns.
UK Retail trends improved in the second quarter as the weather proved less disruptive than in the first quarter, while growth in European Retail remained very strong, albeit helped by a soft comparative.
The World Cup tournament as a whole has been a good one for the Group, helped by a better than expected gross win margin but also importantly volumes and value of new customer deposits.
The Group intends to release its interim results on 13 September 2018.
Kenneth Alexander (CEO) said:
"I am pleased to report this positive trading update whilst at the same time undertaking the integration of the Ladbrokes Coral business. The strong momentum across the online business has continued and means we are well placed to deliver against our full year expectations."
Notes:
The Group's proforma results are presented as if the current Group, post the acquisition of Ladbrokes Coral, had always existed. As such, it excludes the results of the Turkish business which was discontinued during 2017and the 360 shops that the Ladbrokes Coral Group was required to divest on merger.
Growth on a constant currency basis is calculated by translating both current and prior year performance at the 2018 exchange rates.
UK Retail numbers are quoted on a LFL basis. During H1 and Q2 there were an average of 3,562 shops in the estate, compared to an average of 3,662 in the same periods last year.
The information contained within this announcement is deemed to constitute inside information as stipulated under the Market Abuse Regulation (EU) No. 596/2014. Upon the publication of this announcement, this inside information is now considered to be in the public domain.
About GVC:
GVC Holdings PLC is one of the world's largest sports betting and gaming groups, operating both online and in the retail sector. The Group owns a comprehensive portfolio of established brands; Sports Brands include bwin, Coral, Crystalbet, Eurobet, Ladbrokes and Sportingbet; Gaming Brands include CasinoClub, Foxy Bingo, Gala, Gioco Digitale, PartyCasino and partypoker. The Group owns proprietary technology across all of its core product verticals and in addition to its B2C operations provides services to a number of third-party customers on a B2B basis. GVC acquired Ladbrokes Coral Group plc on 28 March 2018 and is now the UK's largest high street bookmaker, with over 3,500 betting shops. The Group, incorporated in the Isle of Man, is a constituent of the FTSE 100 index and has licences in more than 20 countries, across five continents.
For more information see the Group's website: www.gvc-plc.com

Inspired Announces New Contract With Entain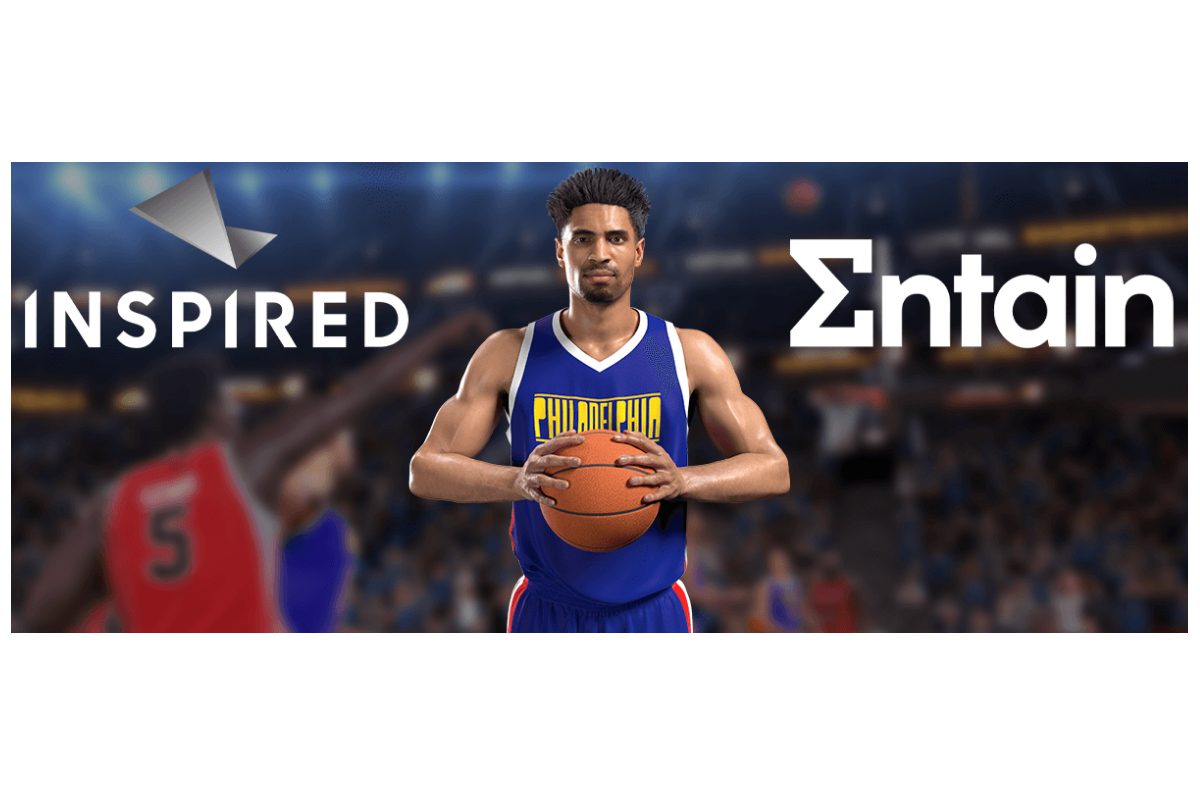 Reading Time:
< 1
minute
Inspired Entertainment, Inc. announced today it has signed a new long-term agreement with Entain plc to provide its Virtual Sports products across Entain's online brands and retail venues. This represents a significant extension in scope and duration to the current arrangements with the group.  Entain is one of the world's largest sports betting and gaming groups, operating in the online and retail sector in more than 20 countries.  Via its proprietary technology platform, Entain offers sports betting, casino, poker and bingo online using some of the industry's most iconic brands such as Ladbrokes, Coral, BetMGM, bwin, Sportingbet, Eurobet, partypoker, partycasino, Gala and Foxy Bingo.
"Inspired and Entain have been collaborating closely for the past decade through a successful partnership in both the retail and online channels," said Brooks Pierce, President and Chief Operating Officer of Inspired.  "This new agreement is testament to the strength of our offerings and we look forward to extending our long-standing relationship and opening it up to new territories for Inspired, including North America, with Entain's recognized brands."
"Inspired has been a trusted key supplier and their Virtuals have proven to be very popular with our customers in both our retail venues and via our interactive platforms," said Sandeep Tiku, Chief Operating Officer of Entain.  "We have been impressed with their continued innovation in Virtuals and we are excited that even more of our customers will be able to enjoy Inspired's best-in-class content for the first time."
OKADA MANILA lights up the gaming floor with TCSJOHNHUXLEY products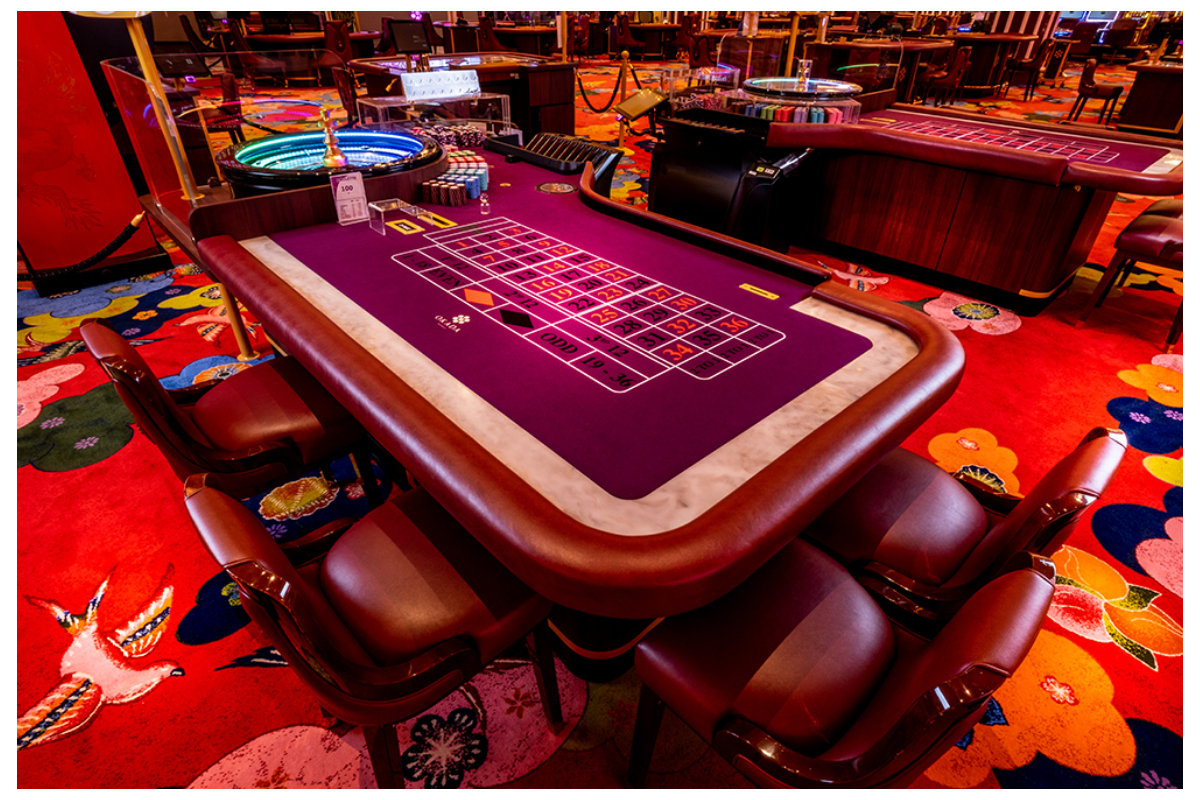 Reading Time:
2
minutes
Okada Manila Casino Resort is located on the Entertainment City gaming strip in Metro Manila, Philippines. The 110 acre complex comprises of the casino which covers over 26,000 square metres of gaming space incorporating more than 3,000 electronic gaming machines and 500 table games. It also includes 933 hotel rooms, a luxury spa, shopping area and 'The Fountain', dubbed as the largest multicolor dancing fountain in the world.
Originally opened at the end of 2016, the casino recently upgraded the gaming floor with TCSJOHNHUXLEY's latest Blaze LED Technology products. As the industry's only table technology to project custom video animations through the layout, Blaze has proven an exciting addition to any gaming floor. Using energy efficient LED lights that are fitted below the surface of the gaming table, Blaze uses patented technology to deliver flexibility, reliability and graphic capabilities like never before.
The latest high definition Blaze Sicbo tables feature a countdown clock with large format numbers to clearly illustrate the end of the betting period. This along with improved visibility of winning sections allows pit bosses and security staff to easily monitor game procedures from a distance.
In addition, Automatic Dice recognition (ADR) has been installed on the Blaze Sicbo tables, prioritising game integrity. The ADR unit processes an image of the dice from a camera inside the cover, and returns the result to the Blaze Sic Bo table for display on the gaming surface. This adds further security features to the game and also prevents dealer / player collusion.
Completing the order, the casino installed eye-catching Ora Grande displays that feature sleek curved lines with integrated LED's and a large scale 32" screen, providing excellent visibility from multiple angles across the casino floor. Complementing existing Blaze Roulette tables, newly installed SaturnTM Glo Roulette wheels incorporate LED technology adding eye-catching visuals and prompts that heighten the game experience. Reading the current game status, the Saturn™ Glo's discreet sensors work in conjunction with the LED technology to colour indicate 'Place Your Bets', 'Finish Betting' or 'No More Bets'.
Tim Gilbert, VP of Table Games at Okada resort comments, "I am very pleased with our partnership with TCSJOHNHUXLEY. It has always been our commitment to provide extraordinary gaming experiences to our guests and our partner's product portfolio enables us to do just that."
BGC spokesperson Wes Himes shares insights on the gambling industry under the current national lockdown in exclusive interview with Online Bingo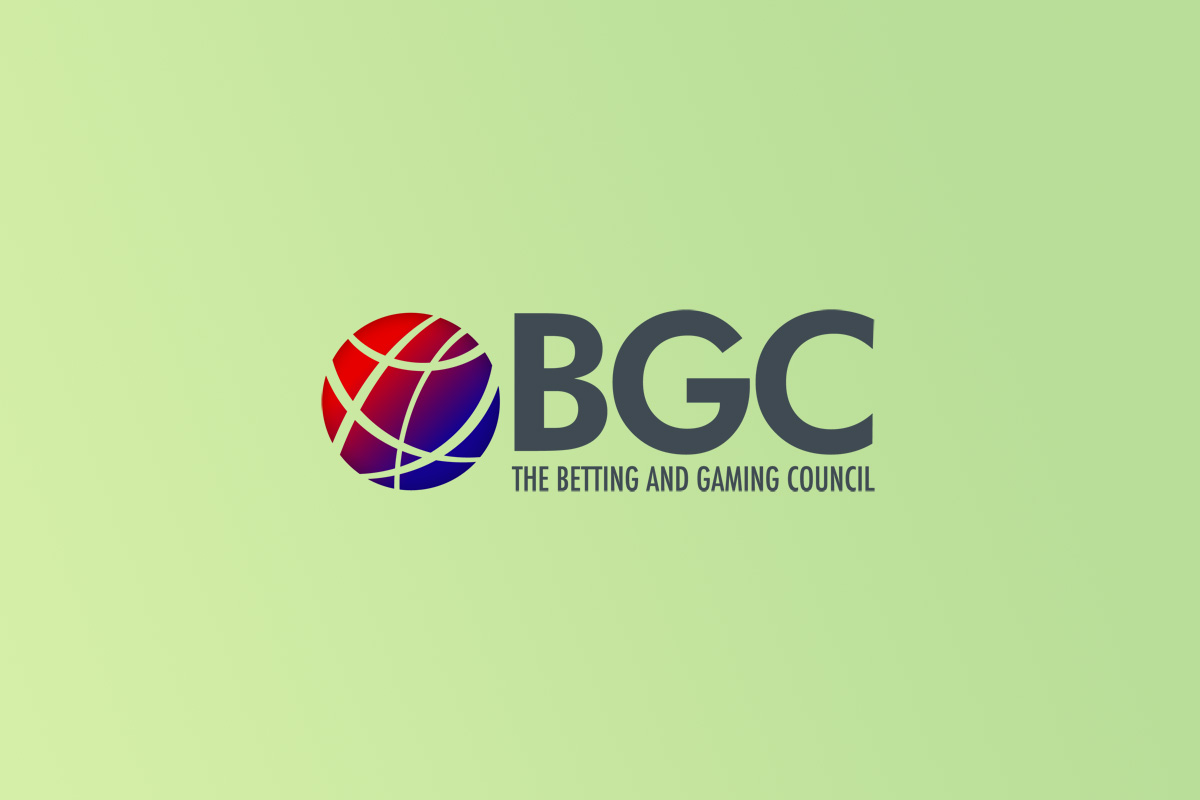 Reading Time:
2
minutes
Wes Himes at the BGC praises the success of the measures ensuring gambling remains safe and responsible, throughout this lockdown and beyond.
Bingo comparison site Online Bingo releases exclusive interview with Wes Himes of the BGC
Himes speaks of the successes of the BGC regarding its safer gambling tools
He asserts that casino venues were safe for reopening during the tier system put in place late last year
The BCG will continue to work with the government to ensure that land-based venues can reopen when possible
Himes expresses confidence in the regulations venues have in place to protect players from over gambling during the pandemic
In a two part series, Hannah Timoney of Online Bingo interviewed Wes Himes, Executive Director of Standards and Innovation of the BGC, to discuss the successes of the BGC and its continued mission to raise awareness for gambling harm.
In the first of the two interviews, https://onlinebingo.co.uk/news/interview-with-wes-himes-bgc, Himes discussed the success of the BGC since its foundation, and how the aims of the standards body have changed since the effects of coronavirus and lockdown shook the industry.
He talked about the BGC's "extraordinarily positive feedback" over the year and praised the BGC's implementation of new safer gambling tools, such as the whistle-to-whistle ban and the ad-tech code which increased the sensitivity level for access to age-related products on social media. He also hints that "there will be a number of other measures coming out around bonuses", though did not share what that could entail.
The second interview focused on the national lockdowns. https://onlinebingo.co.uk/news/interview-with-wes-himes-part-2 Most notably, Himes spoke on the BGC's call for land-based casinos to reopen during the tier system late last year, which he justified by insisting that casinos had "invested a tremendous amount of time and resources" into putting precautionary measures in place which were sufficient enough to mitigate infection risks.
He assures us these measures will continue if and when land-based venues are allowed to reopen, which he is eager to happen, saying "We are committed to continuing to explore with the government, as and when the time comes, what we can do to ensure that those premises can open."
He went on to express confidence in the regulations venues have in place to protect players from over gambling, whether that behaviour is caused by the stresses of the pandemic or not. He says "these are the types of measures that we continue to raise standards on, these do help provide a very safe environment of play to the customers."
Editor of Online Bingo, Max Wright, says "We're thrilled to be able to speak to important members of the industry like Wes, and offer our readers some deeper context into issues like tackling problem gambling and improving legislation, which can sometimes be portrayed in an entirely negative light by the wider media."
Online Bingo will continue to provide our audience of bingo and slots fans with informed insights from important gambling industry figureheads in order to shine a light on the decision making that affects gameplay and protects players from harm.