GVC grows due to World Cup 2018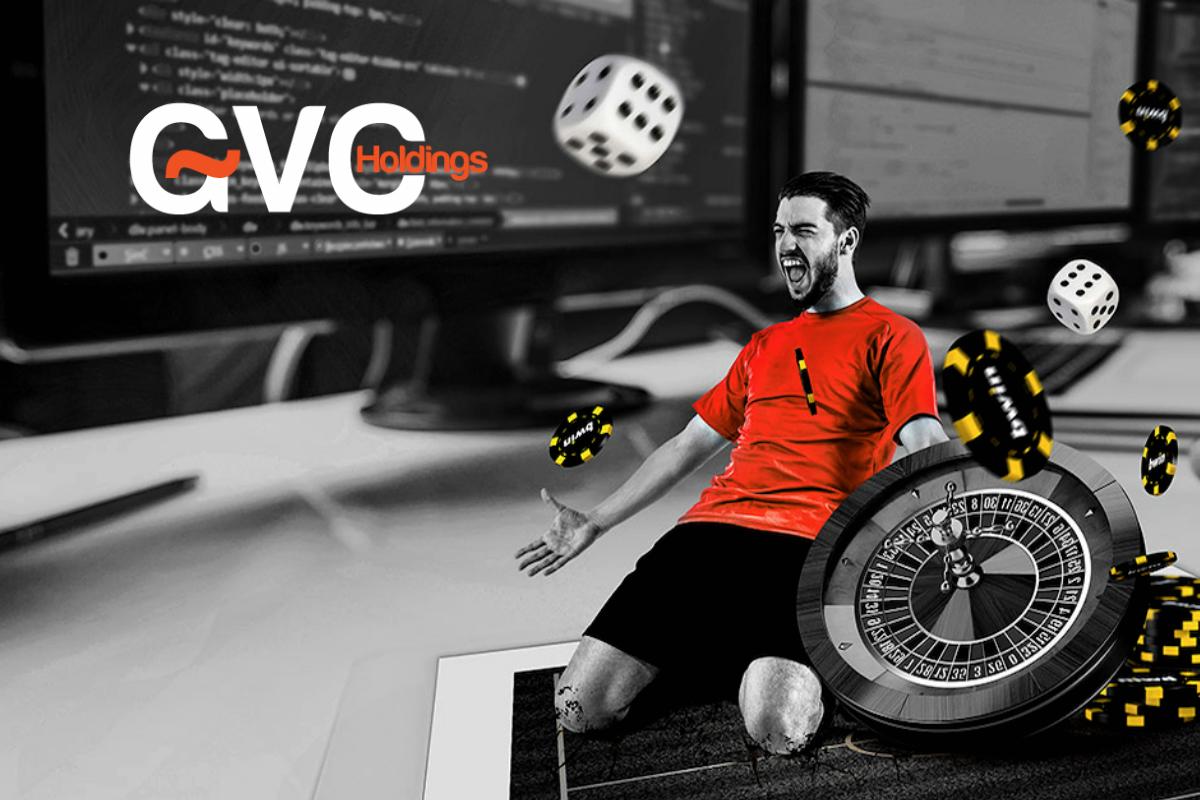 Reading Time:
3
minutes
GVC Holdings has reported an 11 per cent increase in group net revenue for the second quarter of 2018, driven by strong online growth and the performance of its European retail estate.
The company said in a trading update Wednesday that online net gaming revenue (NGR) in the second quarter grew at 22 per cent year-on-year, or 25 per cent on a constant currency basis, with online brands benefiting from a pipeline of new products and from high profile marketing campaigns.
Key highlights (proforma basis1):
Q2:
Positive growth trends continue with Group NGR +11% (cc2 +12%)
Strong Online NGR growth at +22% (cc2 +25%)
UK Retail Like-for-like ("LFL")3 NGR in growth at +2% helped by World Cup
European Retail NGR +19% (cc2 +16%)
H1:
Group NGR +8% (cc2 +8%)
Online NGR +18% (cc2 +20%)
For the period up to commencement of the World Cup Online NGR +15% (cc2 +17%)
Positive World Cup driven by margin and volume
UK Retail LFL3 NGR -3%
European Retail NGR +29% (cc2 +26%)
The Group saw an acceleration in year-on-year growth in Q2 2018 over Q1 2018 driven by good underlying momentum and the World Cup.
Online NGR growth was 22% in Q2 (cc2 +25%) and +18% (cc2 +20%) for the six months to 30 June 2018. Online NGR for the period from 1 January to 13 June (i.e. prior to the commencement of the World Cup) was +15% (cc2 +17%), reflecting strong underlying growth. The Online brands have continued to benefit from a pipeline of new products and from high profile marketing campaigns.
UK Retail trends improved in the second quarter as the weather proved less disruptive than in the first quarter, while growth in European Retail remained very strong, albeit helped by a soft comparative.
The World Cup tournament as a whole has been a good one for the Group, helped by a better than expected gross win margin but also importantly volumes and value of new customer deposits.
The Group intends to release its interim results on 13 September 2018.
Kenneth Alexander (CEO) said:
"I am pleased to report this positive trading update whilst at the same time undertaking the integration of the Ladbrokes Coral business. The strong momentum across the online business has continued and means we are well placed to deliver against our full year expectations."
Notes:
The Group's proforma results are presented as if the current Group, post the acquisition of Ladbrokes Coral, had always existed. As such, it excludes the results of the Turkish business which was discontinued during 2017and the 360 shops that the Ladbrokes Coral Group was required to divest on merger.
Growth on a constant currency basis is calculated by translating both current and prior year performance at the 2018 exchange rates.
UK Retail numbers are quoted on a LFL basis. During H1 and Q2 there were an average of 3,562 shops in the estate, compared to an average of 3,662 in the same periods last year.
The information contained within this announcement is deemed to constitute inside information as stipulated under the Market Abuse Regulation (EU) No. 596/2014. Upon the publication of this announcement, this inside information is now considered to be in the public domain.
About GVC:
GVC Holdings PLC is one of the world's largest sports betting and gaming groups, operating both online and in the retail sector. The Group owns a comprehensive portfolio of established brands; Sports Brands include bwin, Coral, Crystalbet, Eurobet, Ladbrokes and Sportingbet; Gaming Brands include CasinoClub, Foxy Bingo, Gala, Gioco Digitale, PartyCasino and partypoker. The Group owns proprietary technology across all of its core product verticals and in addition to its B2C operations provides services to a number of third-party customers on a B2B basis. GVC acquired Ladbrokes Coral Group plc on 28 March 2018 and is now the UK's largest high street bookmaker, with over 3,500 betting shops. The Group, incorporated in the Isle of Man, is a constituent of the FTSE 100 index and has licences in more than 20 countries, across five continents.
For more information see the Group's website: www.gvc-plc.com
Loto-Québec Chooses Alice POS to Modernize its Lottery Kiosk Retail Operations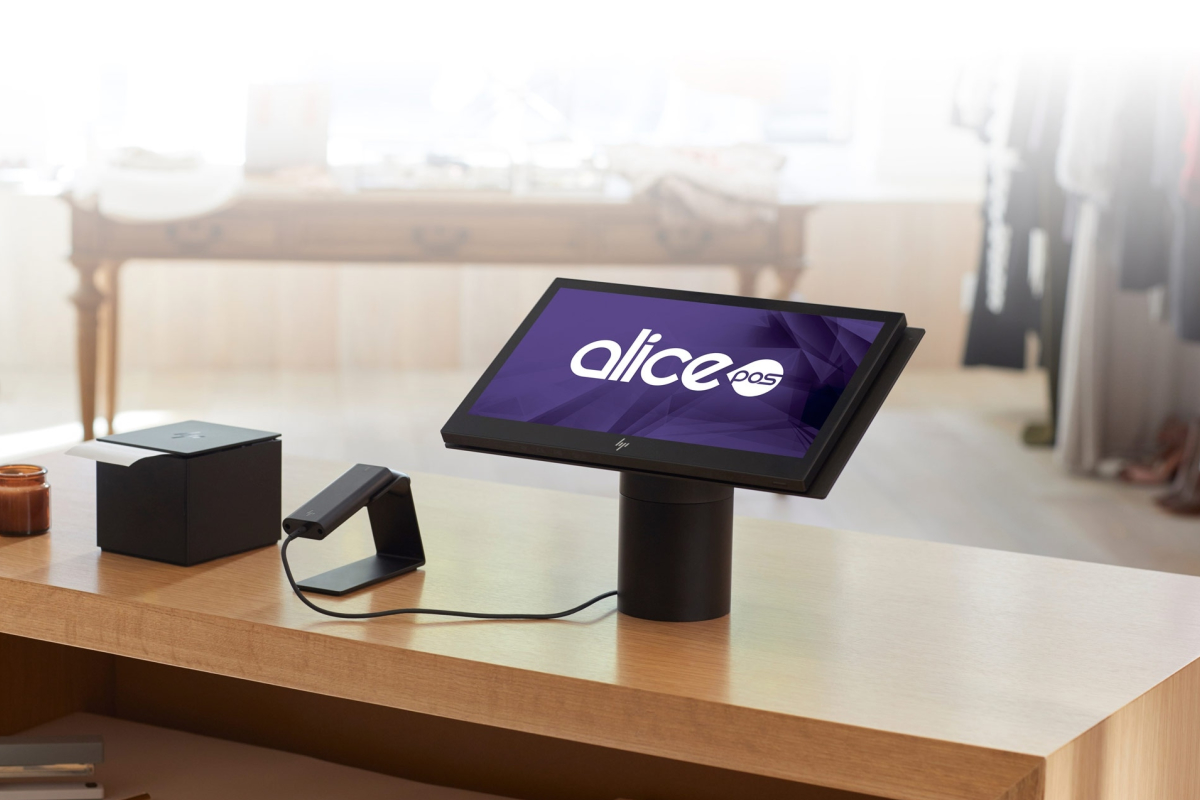 Reading Time:
2
minutes
Alice POS, a cloud retail point-of-sale solution, is proud to have completed a new agreement with Loto-Québec as its technology is now used in 113 lottery kiosks across Quebec.
"Loto-Québec was looking for a solution to optimize and simplify the management of its kiosks throughout Quebec. Alice POS enables centralized data, while providing the state-owned enterprise complete visibility over their network. Alice POS is a network owner's right arm. We are proud to work with NEOPOS and to have been selected by Loto-Québec as their technology partner of choice. We believe that our adaptive approach to customer needs makes the difference," declares Charles Beaupré, CEO of Alice POS.
Alice POS is specifically designed for multi-site stores such as franchises, purchasing groups and corporate networks. From customer experience to virtual and physical harmonization, Alice POS meets the needs of tomorrow's businesses.
Successful Deployment
The full deployment of Alice POS in Loto-Québec's Lottery Kiosks was successfully completed last November.
"The point of sale (POS) management software that we've integrated in our lottery kiosks was designed specifically with our needs in mind. Alice POS helped us to efficiently train employees assigned to points of sale managed by non-profit organizations throughout Québec. It was vital that we be able to operate some of the system's features ourselves, but also be able to rely on a supplier for all the necessary support", said Sylvain Henri, Retail Sales Manager at Loto-Québec. Loto-Québec's mission is primarily to allow the province to oversee the activities surrounding games of chance and to lessen organized crime's control of these activities. All profits are returned to the public in the form of services provided by the government.
The request for proposals, launched by Loto-Québec in April 2017, was presented by NEOPOS, leader in the implementation and maintenance of computerized systems for Quebec businesses. "Alice POS is a next-generation point-of-sale solution whose core business is retail chains. It is ideally suited for multi-store networks, offering a powerful POS system to merchants while allowing network operators to have full control over their performance and administration", concludes Steven Raymond, vice president of sales at NEOPOS.
Source: Alice POS
LeoVegas launches GoGoCasino – with eye to take market shares in growing target group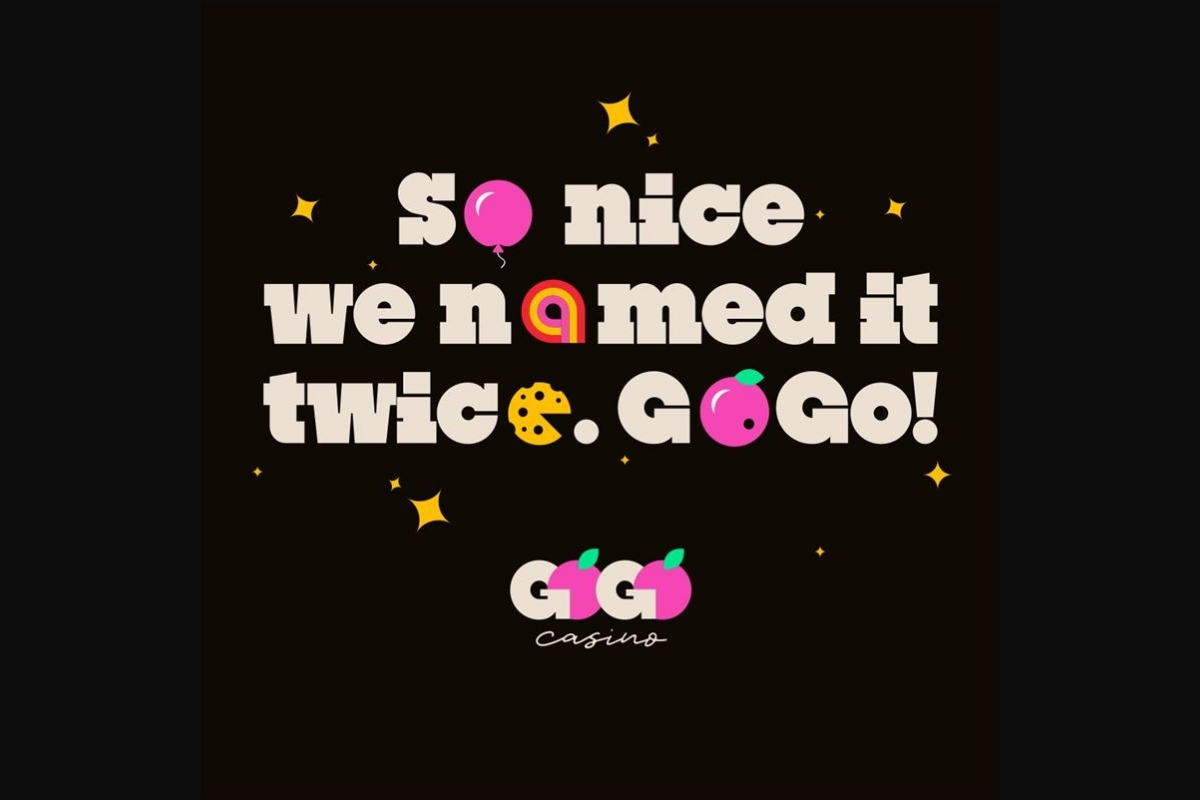 Reading Time:
2
minutes
LeoVegas is launching GoGoCasino as the first brand on its proprietary multibrand platform. GoGoCasino complements and diversifies the Group's brand portfolio, which is operated under the collective name "Brands of Leo".
"Shortly after going live with our multibrand portfolio we are now launching GoGoCasino. The brand has a modern and fun tone that conveys a smooth experience and fills a hole in the market," comments Gustaf Hagman, LeoVegas' Group CEO. "For customers who value simplicity and speed, GoGoCasino sets an entirely new standard for the industry. The start and response from customers have been very positive and we are capitalising on the Group's strengths, experience and economies of scale. GoGoCasino is initially being launched in Sweden, but will go live in more markets soon."
GoGoCasino – First brand to be launched on the Group's multibrand platform
GoGoCasino combines the best functions in casino with a high level of user friendliness and alluring design. The brand features an inventive and innovative product that offers one of the industry's smoothest gaming experiences. Try it here: GoGoCasino.com.
GoGoCasino has been developed by a small team that has used existing resources within the Group, all in line with LeoVegas' plan to increase efficiency in the Company with existing resources. The aim of the proprietary multibrand platform is to launch more customised brands.
The multibrand strategy and Brands of Leo are part of the Company's expansion strategy and will contribute to the achievement of the financial targets for 2021 of EUR 600 m in revenue and EUR 100 m in EBITDA.
About the LeoVegas mobile gaming group
LeoVegas' passion is "Leading the way into the mobile future". LeoVegas is the premier GameTech company and is at the forefront of using state-of-the-art technology for mobile gaming. A large part of this success can be credited to an extreme product and technology focus coupled with effective and data-driven marketing. Technology development is conducted in Sweden, while operations are based in Malta. LeoVegas offers casino, live casino and sports betting, and operates two global and scalable brands – LeoVegas and Royal Panda – as well as a number of local brands in the UK. The company's shares are listed on Nasdaq Stockholm. For more about LeoVegas, visit www.leovegasgroup.com. 
Vereeni Investments adds Moneyball stake to fast-growing portfolio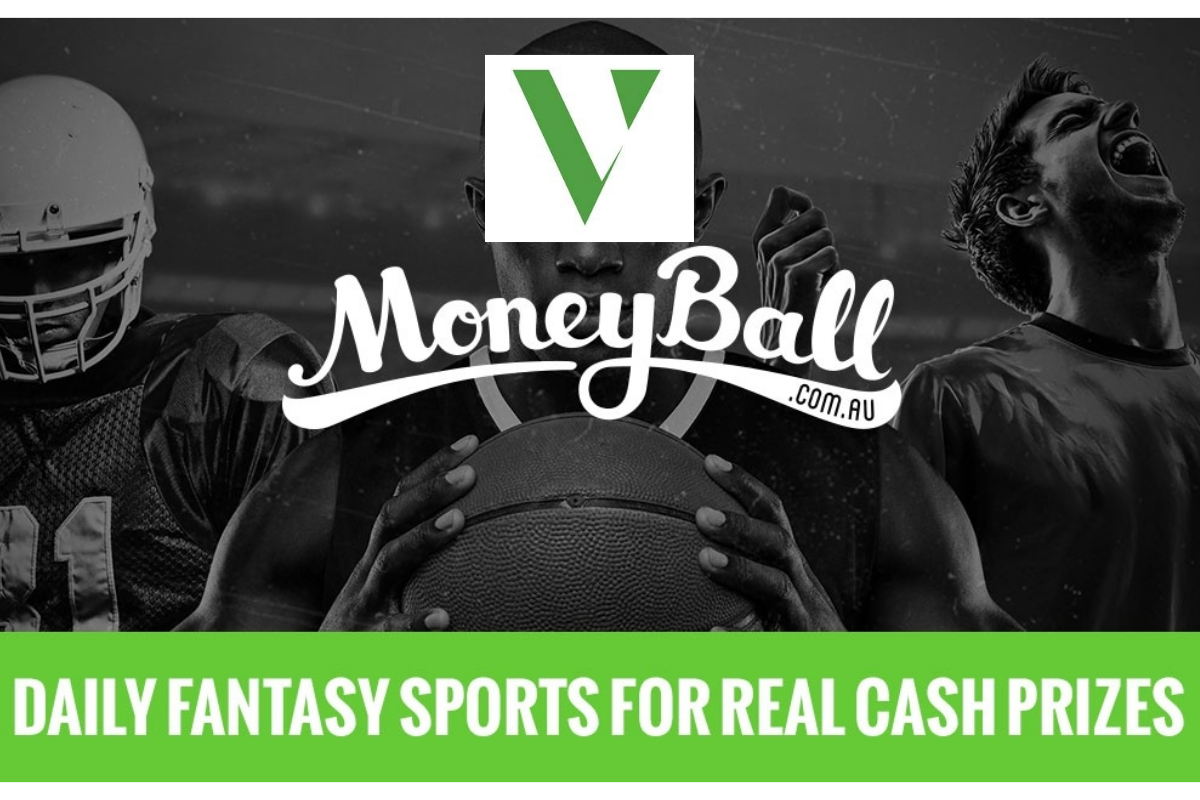 Reading Time:
2
minutes
Venture capital fund Vereeni Investments had made its latest move with a significant investment into Australia's leading daily fantasy sports operator Moneyball.
The agreement will see Vereeni acquire a majority stake in Moneyball in return for a seven-figure investment.
Launching in 2015, Moneyball was the first Australia-facing daily and weekly fantasy sports operator and is powered by an innovative proprietary platform.
It holds licences applicable to all Australian states and offers a range of contests across multiple sports, including NRL, AFL, EPL, NFL, NBA, PGA, MLB, horse racing, and cricket.
The operator is also expanding internationally with a growing presence in India since 2016, and expects to be live in the US soon with other markets set to follow.
Timothy John Heath, founder and CEO of Vereeni Investments, said: "Acquiring a stake in Moneyball adds another important and complementary asset to the Vereeni ecosystem.
"Moneyball is already established as Australia's number one daily fantasy sports platform, and we see huge potential for further growth, both in Australia and internationally.
"As an operator that has innovated from the outset, Moneyball is a perfect fit with Vereeni and we are excited to see what the future holds."
James Fitzgerald, co-founder and co-CEO of Moneyball, said: "We are absolutely thrilled to have Vereeni Investments onboard.
"Becoming a part of the Vereeni family positions us strongly for further growth, giving us access to unparalleled global reach and expertise within the gaming sector.
"Daily fantasy sports is still a massively underserviced sector with potential to grow much faster than the broader market. We have spent the last three years searching for a partner to help us deliver on this potential, and in Vereeni we have finally found one."
Moneyball joins Vereeni's €100million 'Level Up' tech fund alongside a range of other promising early-stage ventures across the fintech, online gaming, business intelligence, insuretech and blockchain verticals, including Global Gaming, OneTouch and Singular.