IGT And William Hill U.S. Chosen By The Rhode Island Lottery To Provide End-To-End Sports Betting Technology And Services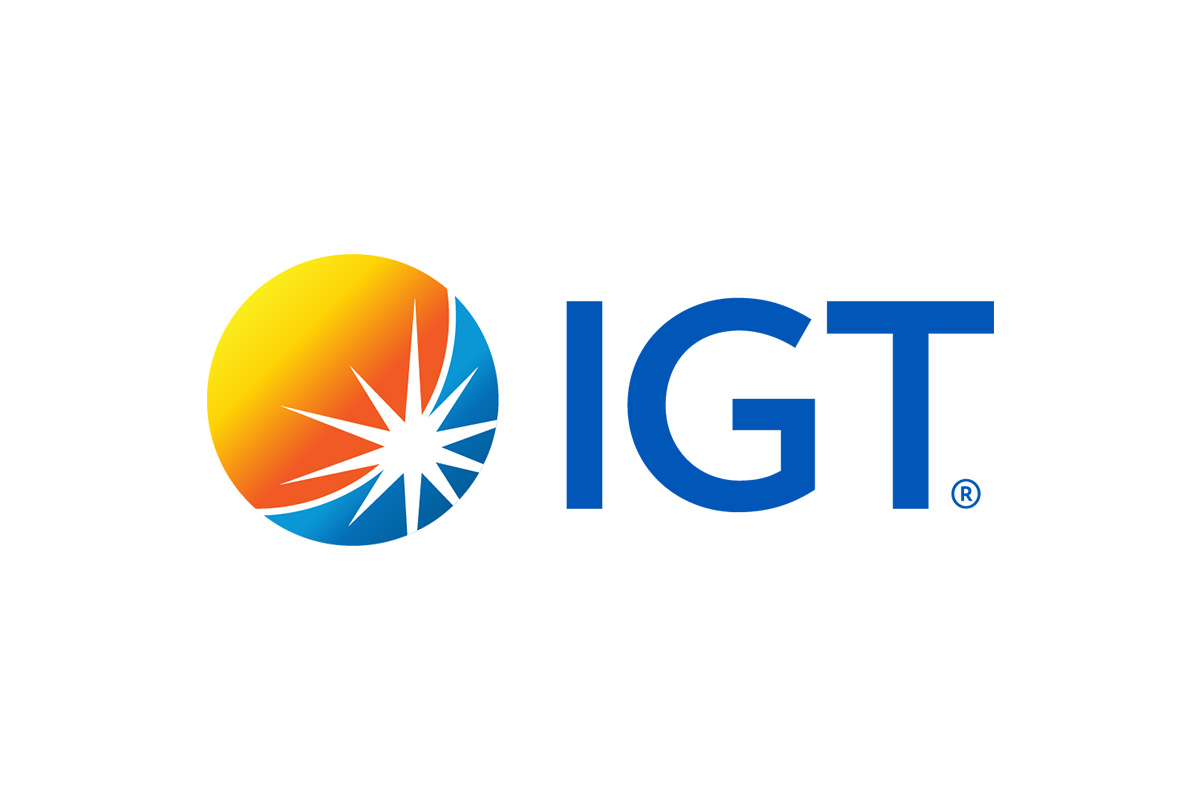 Reading Time:
4
minutes
LONDON, Aug, 2018 — IGT, a wholly-owned subsidiary of International Game Technology PLC ("IGT PLC") (NYSE:IGT), and commercial partner William Hill U.S. announced that they have been chosen by the Rhode Island Lottery to be the end-to-end sports betting service provider at the state's licensed video lottery and table game establishments, Twin River Casino and Tiverton Casino. Sports betting operations are expected to go live at both locations by mid-November. The initial term of the contract is for a period of five years from the date that the first sports wager is placed at either venue, and may be extended by mutual consent for two successive five-year terms.
"It's an exciting time for the Rhode Island Lottery," said Gerald Aubin, Rhode Island Lottery Director. "With the introduction of legalized sports betting, we will leverage world-class resources and technology from IGT and William Hill to provide the best-possible sports betting experience for the patrons who visit our casinos."
"We are pleased that Rhode Island is the first lottery to set up sports betting operations post-PASPA," said Renato Ascoli, IGT CEO, North America. "IGT is a leading and proven supplier of sports betting technology in the U.S. The combination with William Hill, a leading sports betting operator in the U.S., uniquely positions us to provide the Rhode Island Lottery with a comprehensive, market-ready solution to maximize sports betting revenues and returns to good causes for the state of Rhode Island."
"IGT is a world-class gaming technology company and we could not be more happy to partner with them to provide a world-class sports betting solution for the state of Rhode Island," said Joe Asher, CEO, William Hill U.S.
Under the contract, a complete end-to-end sports betting service will be provided to the Rhode Island Lottery, utilizing IGT's sports betting platform with William Hill providing best-in-class sports betting operation and risk management.
About IGT
IGT (NYSE:IGT) is the global leader in gaming. We enable players to experience their favorite games across all channels and regulated segments, from Gaming Machines and Lotteries to Digital and Social Gaming. Leveraging a wealth of premium content, substantial investment in innovation, in-depth customer intelligence, operational expertise and leading-edge technology, our gaming solutions anticipate the demands of consumers wherever they decide to play. We have a well-established local presence and relationships with governments and regulators in more than 100 countries around the world, and create value by adhering to the highest standards of service, integrity, and responsibility. IGT has over 12,000 employees.
About William Hill
William Hill PLC is one of the world's leading betting and gaming companies, employing over 16,000 people. Its origins are in the UK where it was founded in 1934, and where it is listed on the London Stock Exchange. The majority of its $2.1 billion annual revenues are still derived from the UK, where it has a national presence of licensed betting offices and one of the leading online betting and gaming services. In 2012, it established William Hill US with a focus on retail and mobile operations in Nevada, which is now the largest sports betting business in the USA. William Hill US currently operates 107 race and sports books in Nevada and the state's leading mobile sports betting app.  Following the ruling in May 2018 by the Supreme Court that the federal ban on state sponsored sports betting was unconstitutional, the company is planning to operate where permitted by law throughout America. William Hill US is operating in New Jersey at Monmouth Park Racetrack and Ocean Resort Casino and is a licensed sports betting provider for several casinos in Mississippi.  William Hill US is the exclusive risk manager for the sports lottery in Delaware.  William Hill also has licensed operations in The Bahamas, Italy and Spain and serves online customers throughout the world from its Online headquarters in Gibraltar.
Cautionary Statement Regarding Forward-Looking Statements
This news release may contain forward-looking statements (including within the meaning of the Private Securities Litigation Reform Act of 1995) concerning International Game Technology PLC and its consolidated subsidiaries (the "Company") and other matters. These statements may discuss goals, intentions, and expectations as to future plans, trends, events, dividends, results of operations, or financial condition, or otherwise, based on current beliefs of the management of the Company as well as assumptions made by, and information currently available to, such management. Forward-looking statements may be accompanied by words such as "aim," "anticipate," "believe," "plan," "could," "would," "should," "shall", "continue," "estimate," "expect," "forecast," "future," "guidance," "intend," "may," "will," "possible," "potential," "predict," "project" or the negative or other variations of them. These forward-looking statements speak only as of the date on which such statements are made and are subject to various risks and uncertainties, many of which are outside the Company's control. Should one or more of these risks or uncertainties materialize, or should any of the underlying assumptions prove incorrect, actual results may differ materially from those predicted in the forward-looking statements and from past results, performance, or achievements. Therefore, you should not place undue reliance on such statements. Factors that could cause actual results to differ materially from those in the forward-looking statements include (but are not limited to) the factors and risks described in the Company's annual report on Form 20-F for the financial year ended December 31, 2017 and other documents filed from time to time with the SEC, which are available on the SEC's website at www.sec.gov and on the investor relations section of the Company's website at www.IGT.com. Except as required under applicable law, the Company does not assume any obligation to update these forward-looking statements. You should carefully consider these factors and other risks and uncertainties that affect the Company's business. All forward-looking statements contained in this news release are qualified in their entirety by this cautionary statement. All subsequent written or oral forward-looking statements attributable to International Game Technology PLC, or persons acting on its behalf, are expressly qualified in its entirety by this cautionary statement.
Source: IGT
GAN Reports Internet Gambling Growth in New Jersey for June 2019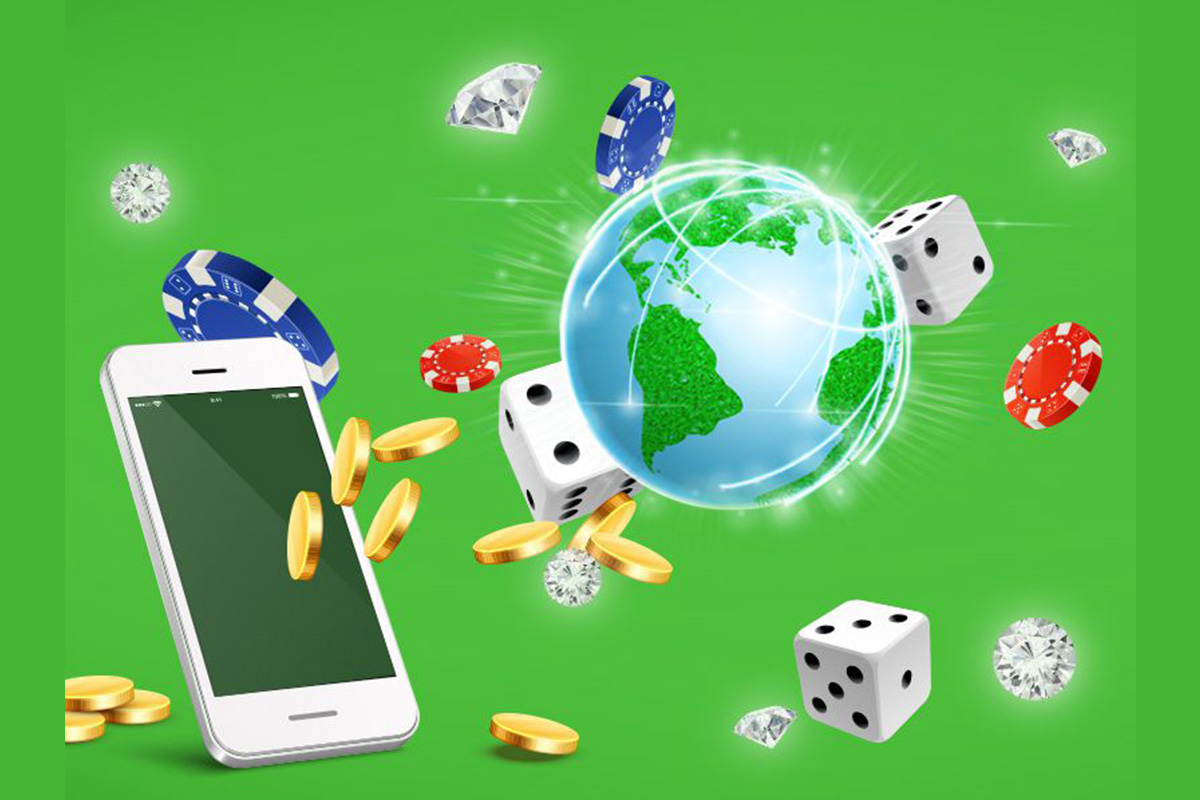 Reading Time:
1
minute
GAN plc has updated the market following the publication on July 13, 2019, by the New Jersey's Division of Gaming Enforcement (DGE) of Internet gaming and Internet sports betting financial information for the month of June 2019 in New Jersey.
DGE highlighted that internet gaming win was $38.1 million in June compared to $22.7 million in the prior year period, reflecting a year-over-year increase of 67.8%. Total internet sports wagering handle was approximately $226.7 million for the month of June, compared to $263.6 million in May.
Gross revenues from the internet sports wagering for the month of June were $6.9 million, compared to $13.7 million for the month of May.
This information is updated and published every month, following publication by the DGE, in order to enable the investor community to readily monitor the growth of Internet gambling in New Jersey, which remains a key market for GAN.
Gaming Arts All Set for OIGA Conference and Trade Show 2019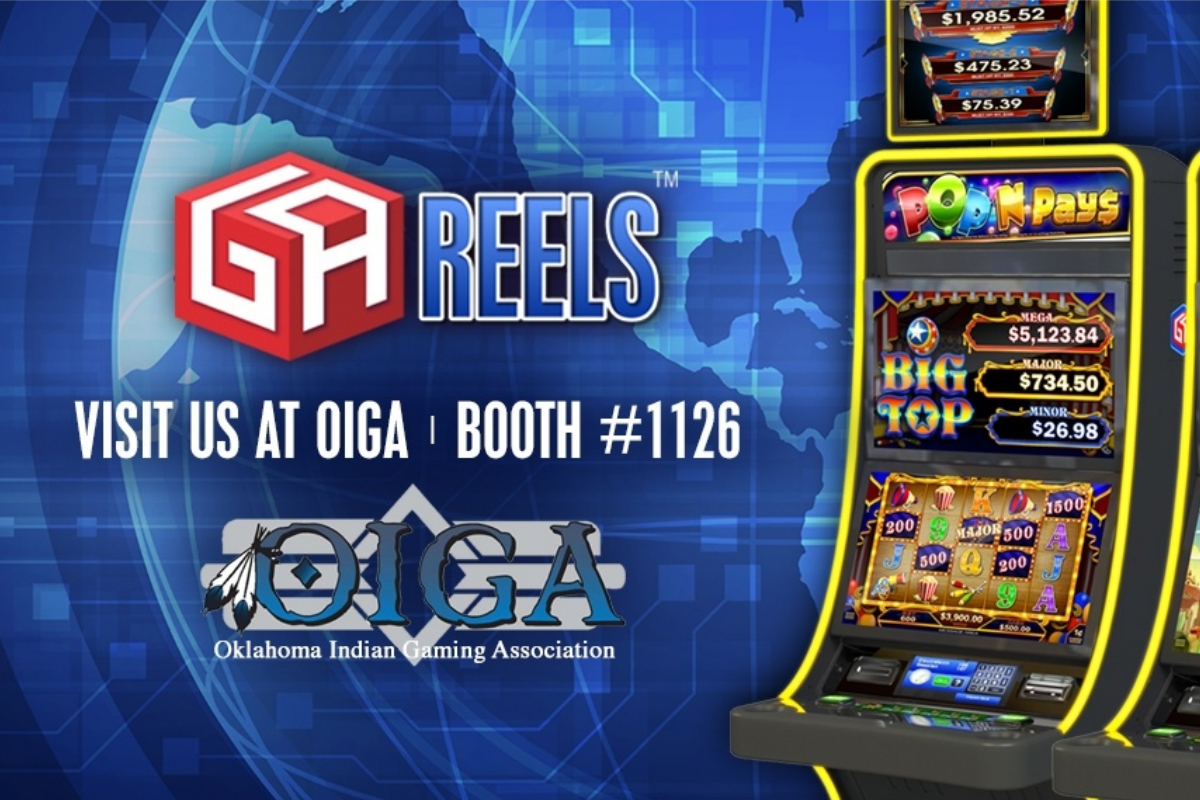 Reading Time:
1
minute
Gaming Arts LLC is going to present its innovative Class III video reels and SuperPROMO™ at the OIGA Conference and Trade Show (OIGA), in association with Gaming Capital Group.
"OIGA presents a significant opportunity to support Oklahoma's tribal gaming enterprises. We are thrilled to present our unique and innovative line up of video reels and casino marketing promotional tools to our tribal partners," Mike Dreitzer, President of Gaming Arts said.
Gaming Arts will display its inaugural collection of Class III slots including the Pop'N Pays®, Da Fa Ba™, and Dice Seeker™ series of games, all of which will showcase the Rocket Rollup™ mystery progressive. The Pop'N Pays series of games, namely Piñatas Olé® and Big Top™, are the first to emerge from the Gaming Arts library with more than 80 cabinet placements in the United States and growing.
SuperPROMO™, the world's first casino-wide interactive promotional game system, will demonstrate a new method of casino promotion through four fully customisable mobile games that can be presented to players for virtually any type of promotion.
NetEnt games live in Pennsylvania, USA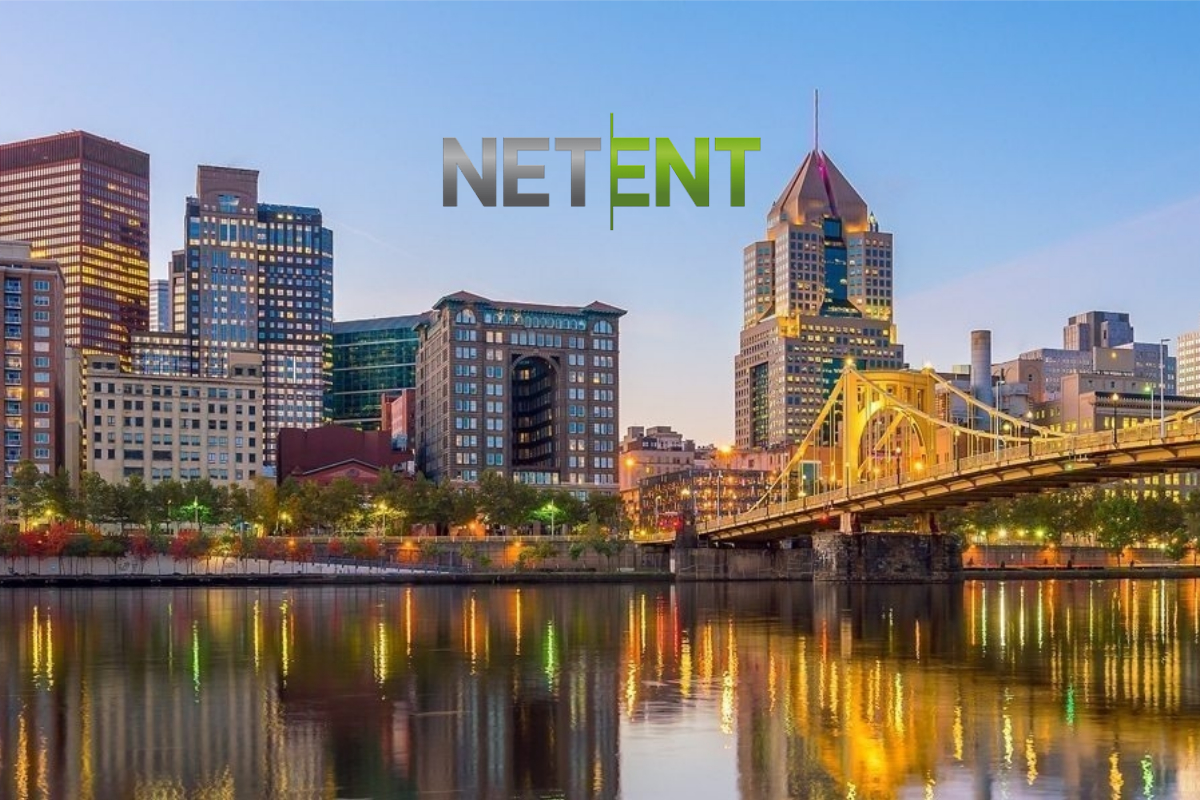 Reading Time:
1
minute
As expected, the new regulated online gambling market in Pennsylvania has opened. After successful integrations, NetEnt's games are now live in the US state.  
In March this year, NetEnt, through its subsidiary NetEnt Americas LLC, was granted an Interactive Gaming Manufacturer Conditional License by the Pennsylvania Gaming Control Board (PGCB).
Pennsylvania is the second large US state to regulate online casino and with almost 13 million people, it is the fifth largest state by population. The state has a long tradition of gambling on the land-based side. As previously communicated, NetEnt has signed customer agreements with several gambling operators in the state and has been preparing to launch its games as the market opens.
"I am very pleased that the market in Pennsylvania has now opened. We are one of the few online casino suppliers offering our games right from the start, and I am convinced that our award-winning online casino games will be much appreciated by players in Pennsylvania," says Erik Nyman, Managing Director NetEnt Americas LLC.
About NetEnt:
NetEnt Americas LLC is a US subsidiary of NetEnt AB (publ), a leading digital entertainment company, providing premium gaming solutions to the world's most successful online casino operators. Since its inception in 1996, NetEnt has been a true pioneer in driving the market with thrilling games powered by a cutting-edge platform. NetEnt is committed to helping customers stay ahead of the competition, is listed on NASDAQ Stockholm (NET–B) and employs 900 people in Malta, Stockholm, Kiev, Krakow, Gothenburg, Gibraltar and New Jersey. www.netent.com