IGT And William Hill U.S. Chosen By The Rhode Island Lottery To Provide End-To-End Sports Betting Technology And Services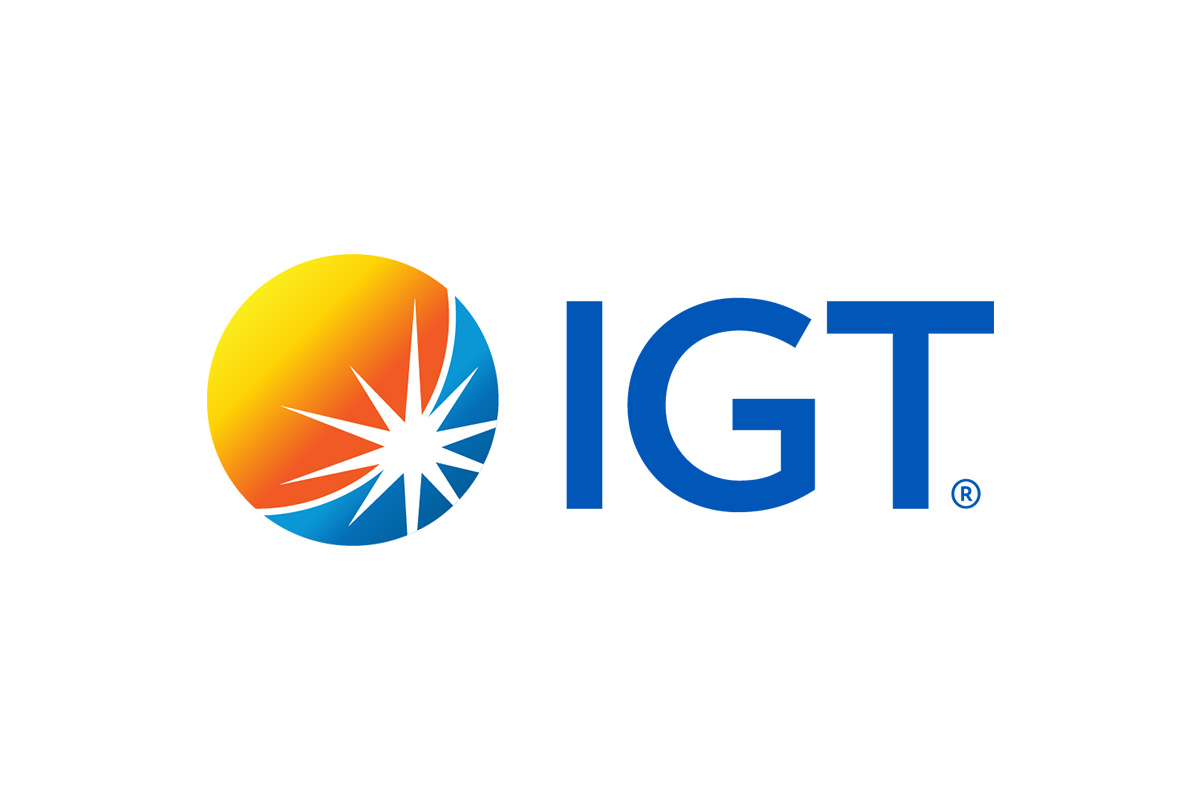 Reading Time:
4
minutes
LONDON, Aug, 2018 — IGT, a wholly-owned subsidiary of International Game Technology PLC ("IGT PLC") (NYSE:IGT), and commercial partner William Hill U.S. announced that they have been chosen by the Rhode Island Lottery to be the end-to-end sports betting service provider at the state's licensed video lottery and table game establishments, Twin River Casino and Tiverton Casino. Sports betting operations are expected to go live at both locations by mid-November. The initial term of the contract is for a period of five years from the date that the first sports wager is placed at either venue, and may be extended by mutual consent for two successive five-year terms.
"It's an exciting time for the Rhode Island Lottery," said Gerald Aubin, Rhode Island Lottery Director. "With the introduction of legalized sports betting, we will leverage world-class resources and technology from IGT and William Hill to provide the best-possible sports betting experience for the patrons who visit our casinos."
"We are pleased that Rhode Island is the first lottery to set up sports betting operations post-PASPA," said Renato Ascoli, IGT CEO, North America. "IGT is a leading and proven supplier of sports betting technology in the U.S. The combination with William Hill, a leading sports betting operator in the U.S., uniquely positions us to provide the Rhode Island Lottery with a comprehensive, market-ready solution to maximize sports betting revenues and returns to good causes for the state of Rhode Island."
"IGT is a world-class gaming technology company and we could not be more happy to partner with them to provide a world-class sports betting solution for the state of Rhode Island," said Joe Asher, CEO, William Hill U.S.
Under the contract, a complete end-to-end sports betting service will be provided to the Rhode Island Lottery, utilizing IGT's sports betting platform with William Hill providing best-in-class sports betting operation and risk management.
About IGT
IGT (NYSE:IGT) is the global leader in gaming. We enable players to experience their favorite games across all channels and regulated segments, from Gaming Machines and Lotteries to Digital and Social Gaming. Leveraging a wealth of premium content, substantial investment in innovation, in-depth customer intelligence, operational expertise and leading-edge technology, our gaming solutions anticipate the demands of consumers wherever they decide to play. We have a well-established local presence and relationships with governments and regulators in more than 100 countries around the world, and create value by adhering to the highest standards of service, integrity, and responsibility. IGT has over 12,000 employees.
About William Hill
William Hill PLC is one of the world's leading betting and gaming companies, employing over 16,000 people. Its origins are in the UK where it was founded in 1934, and where it is listed on the London Stock Exchange. The majority of its $2.1 billion annual revenues are still derived from the UK, where it has a national presence of licensed betting offices and one of the leading online betting and gaming services. In 2012, it established William Hill US with a focus on retail and mobile operations in Nevada, which is now the largest sports betting business in the USA. William Hill US currently operates 107 race and sports books in Nevada and the state's leading mobile sports betting app.  Following the ruling in May 2018 by the Supreme Court that the federal ban on state sponsored sports betting was unconstitutional, the company is planning to operate where permitted by law throughout America. William Hill US is operating in New Jersey at Monmouth Park Racetrack and Ocean Resort Casino and is a licensed sports betting provider for several casinos in Mississippi.  William Hill US is the exclusive risk manager for the sports lottery in Delaware.  William Hill also has licensed operations in The Bahamas, Italy and Spain and serves online customers throughout the world from its Online headquarters in Gibraltar.
Cautionary Statement Regarding Forward-Looking Statements
This news release may contain forward-looking statements (including within the meaning of the Private Securities Litigation Reform Act of 1995) concerning International Game Technology PLC and its consolidated subsidiaries (the "Company") and other matters. These statements may discuss goals, intentions, and expectations as to future plans, trends, events, dividends, results of operations, or financial condition, or otherwise, based on current beliefs of the management of the Company as well as assumptions made by, and information currently available to, such management. Forward-looking statements may be accompanied by words such as "aim," "anticipate," "believe," "plan," "could," "would," "should," "shall", "continue," "estimate," "expect," "forecast," "future," "guidance," "intend," "may," "will," "possible," "potential," "predict," "project" or the negative or other variations of them. These forward-looking statements speak only as of the date on which such statements are made and are subject to various risks and uncertainties, many of which are outside the Company's control. Should one or more of these risks or uncertainties materialize, or should any of the underlying assumptions prove incorrect, actual results may differ materially from those predicted in the forward-looking statements and from past results, performance, or achievements. Therefore, you should not place undue reliance on such statements. Factors that could cause actual results to differ materially from those in the forward-looking statements include (but are not limited to) the factors and risks described in the Company's annual report on Form 20-F for the financial year ended December 31, 2017 and other documents filed from time to time with the SEC, which are available on the SEC's website at www.sec.gov and on the investor relations section of the Company's website at www.IGT.com. Except as required under applicable law, the Company does not assume any obligation to update these forward-looking statements. You should carefully consider these factors and other risks and uncertainties that affect the Company's business. All forward-looking statements contained in this news release are qualified in their entirety by this cautionary statement. All subsequent written or oral forward-looking statements attributable to International Game Technology PLC, or persons acting on its behalf, are expressly qualified in its entirety by this cautionary statement.
Source: IGT
IGT Extends Contract with Kansas Lottery for Providing INTELLIGEN™ System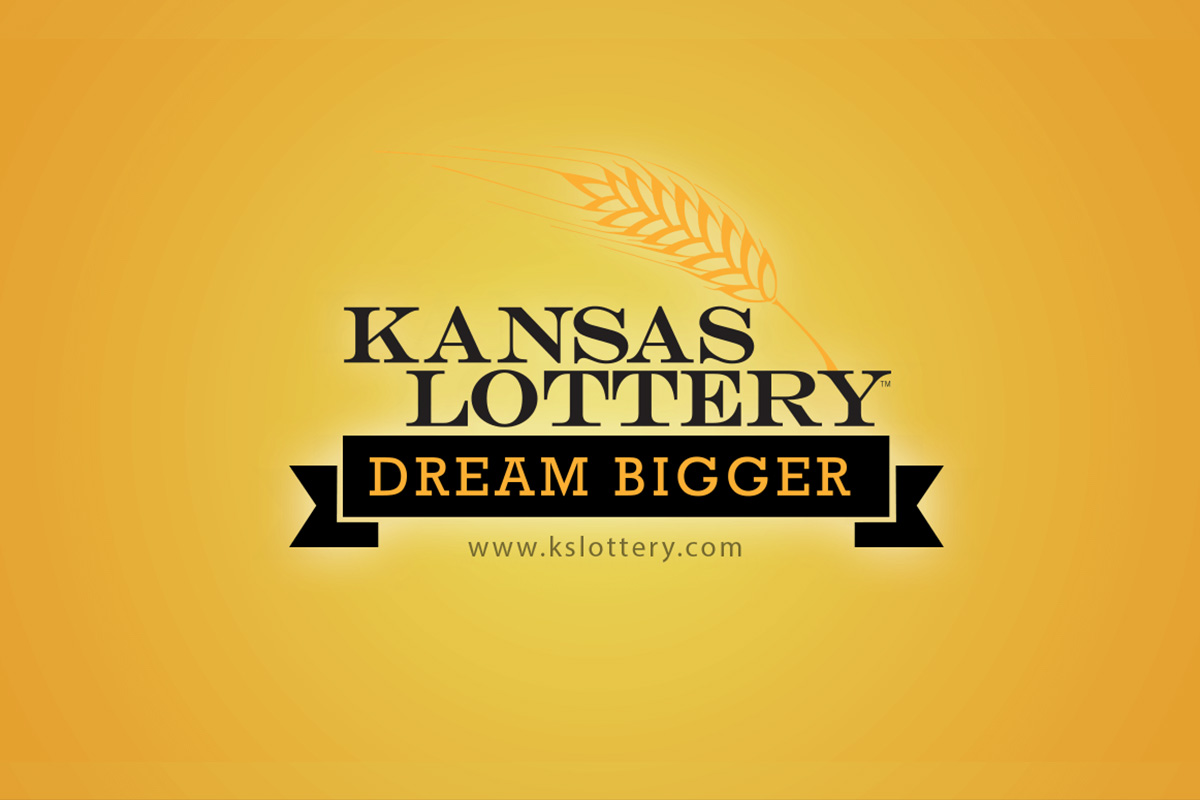 Reading Time:
1
minute
International Game Technology PLC, has signed a new three-year contract with the Kansas Lottery for providing its INTELLIGEN™ central computer system and services to monitor electronic gaming machines throughout the state. The new deal, an extension of the original central system services agreement awarded to IGT in 2008, will start on December 15, 2019 and end on December 14, 2022.
"We have leveraged more than 20 years of development expertise and knowledge gathering with gaming central system customers throughout the world to produce the INTELLIGEN system to ensure it's equipped with the most advanced tools for our customers," said Jay Gendron, IGT Chief Operating Officer, North America Lottery. "IGT and the Kansas Lottery have built a strong partnership since this contract began more than 10 years ago, and we're pleased to be furthering this relationship by continuing to provide our advanced system to the nearly 5,000 electronic gaming machines in the state."
"IGT's INTELLIGEN system has helped the Kansas Lottery meet the objectives of operating our electronic gaming machines with the highest standards of integrity and security to benefit the state for the last 10 years," said Stephen Durrell, Kansas Lottery Acting Executive Director "We look forward to continuing our relationship over the next few years."
Rivers Casino Schenectady submits comment on legalising sports betting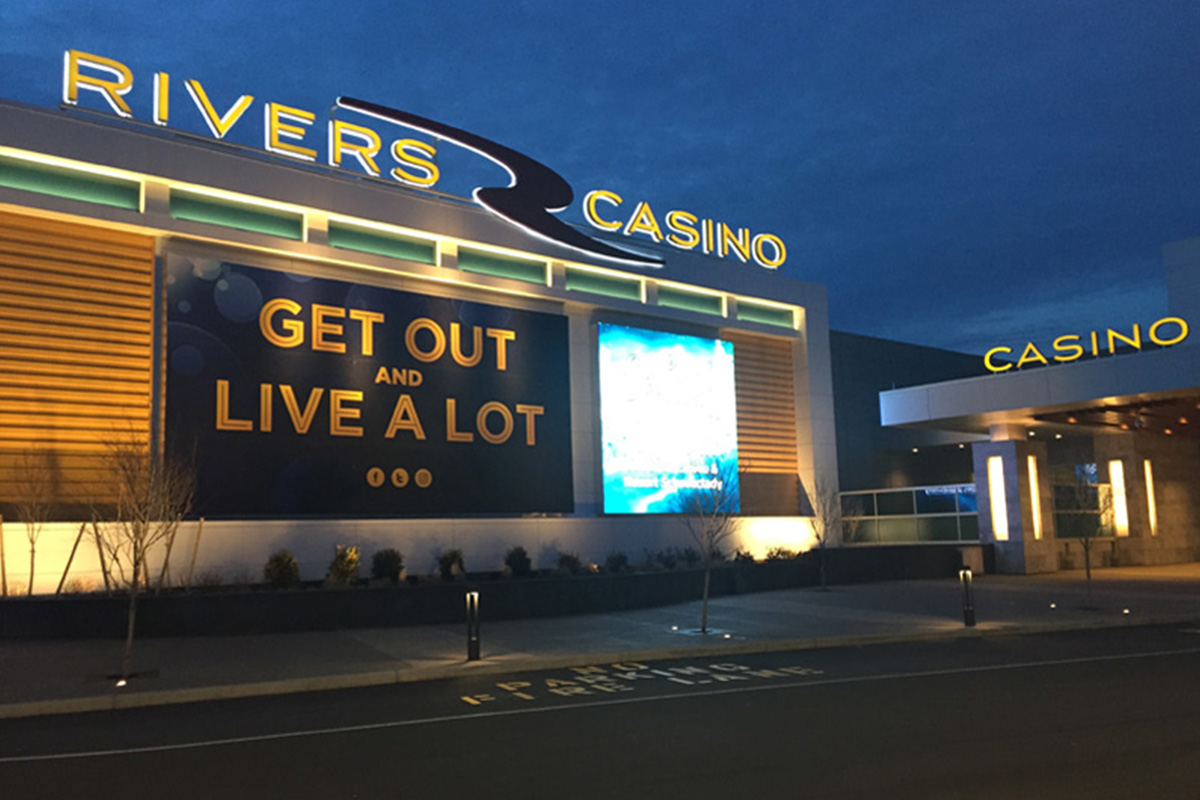 Reading Time:
1
minute
Rivers Casino & Resort Schenectady has submitted a comment on the New York State Gaming Commission's proposed regulations for legalising sports betting in New York state. The regulations to authorise and regulate the conduct of sports wagering at the four commercial casinos licensed by the Gaming Commission, including Rivers Casino, are now open for public comment until May 20, 2019.
The following quote is from Rivers Casino & Resort Schenectady Acting General Manager, Justin Moore:
"We're extremely pleased that sports betting regulations have been released for public comment and are looking forward to introducing one of the first licensed sports books in the state of New York at Rivers Casino & Resort Schenectady. It's very exciting to be able to bring sports fans and sports bettors into the casino to place legal wagers for the first time."
New Hampshire Passes Sports Betting Bill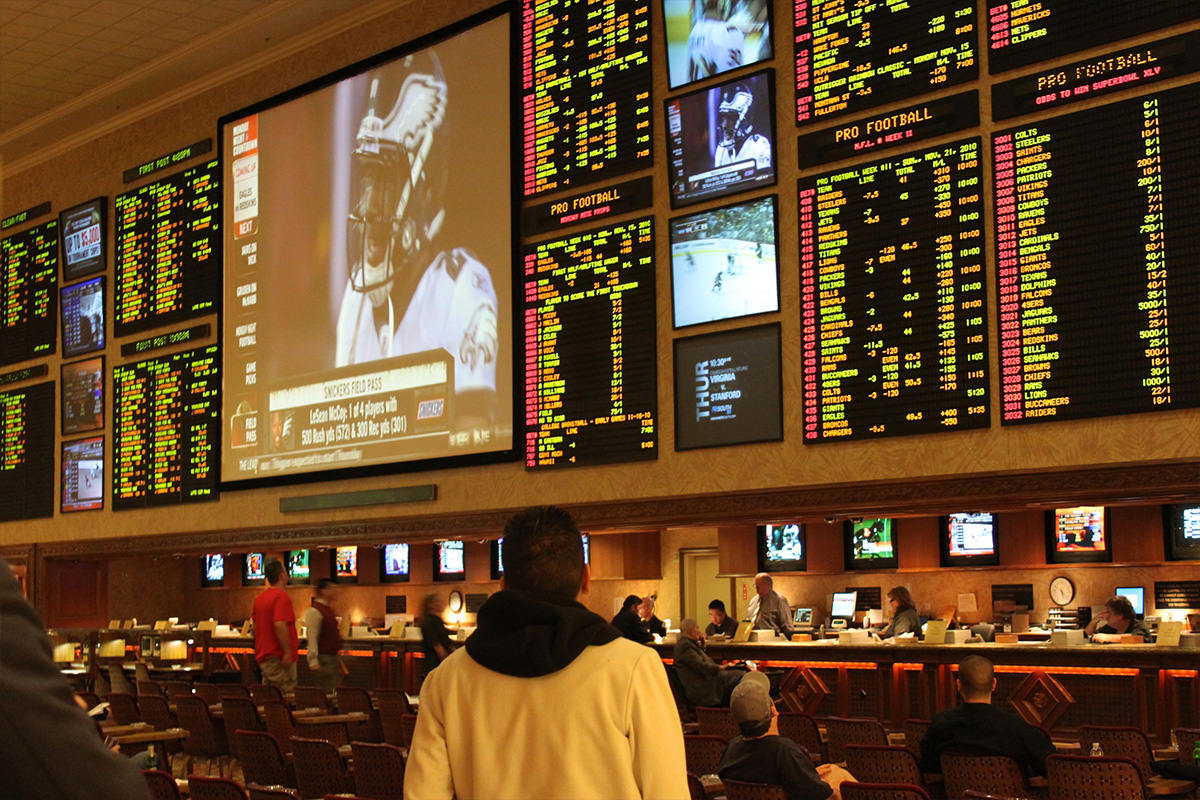 Reading Time:
1
minute
The House of Representatives of New Hampshire has approved House Bill 480, which would legalise sports betting in the state. The bill will be sent to the Senate for further discussion.
The bill was passed in a 269–82 vote, with an amendment to the original proposal. The House decided that the bill needed work before allowing the arrival of sports betting in New Hampshire. Lawmakers set a limit of 10 retail sportsbooks in the state and the establishment of a council for responsible gambling. Furthermore, they clarified the prohibited events where sports betting would not be allowed. Collegiate sports events within the state, high school sports and amateur contests involving minors will be banned.
"We're not creating a new industry here, we're just bringing an illicit industry into a legalized industry," Rep. Timothy Lang said. "If the bill passes, they'll seek town approval to offer sports betting there. That'd be the kind of place you can go to sit and watch a game and place a bet," he added.