IGT And William Hill U.S. Chosen By The Rhode Island Lottery To Provide End-To-End Sports Betting Technology And Services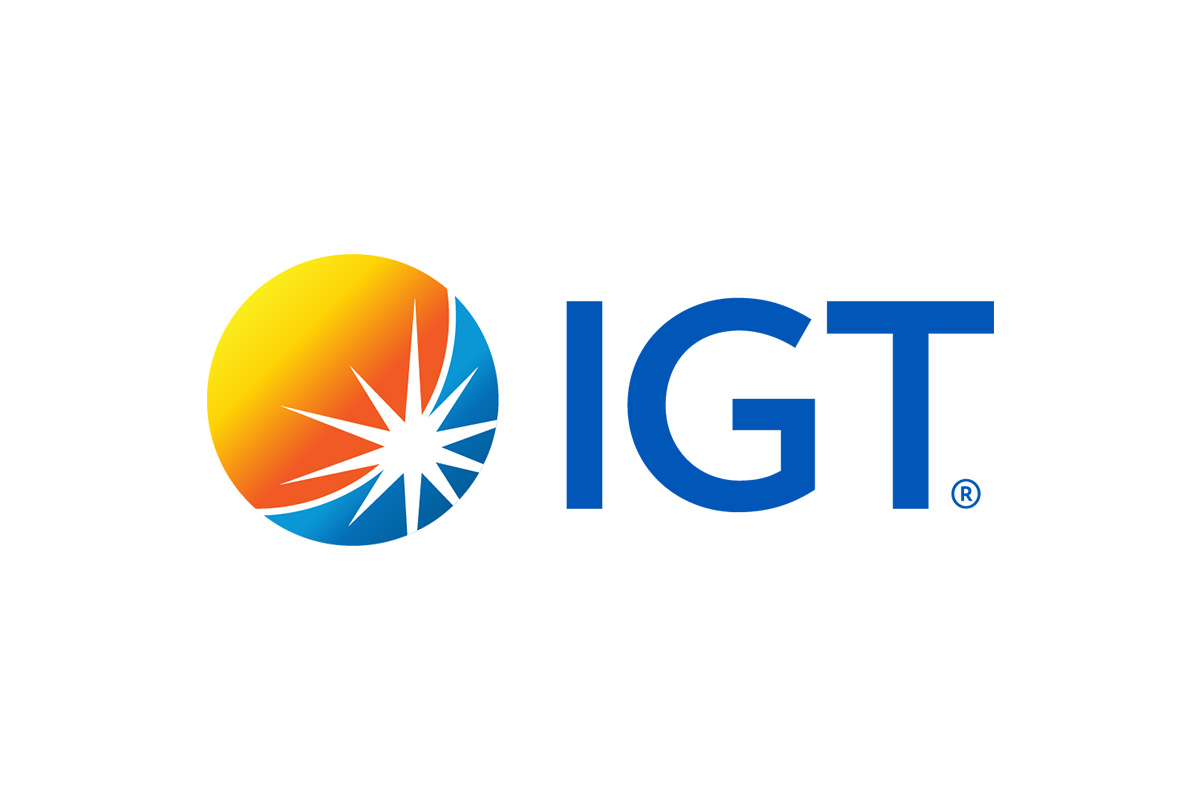 Reading Time:
4
minutes
LONDON, Aug, 2018 — IGT, a wholly-owned subsidiary of International Game Technology PLC ("IGT PLC") (NYSE:IGT), and commercial partner William Hill U.S. announced that they have been chosen by the Rhode Island Lottery to be the end-to-end sports betting service provider at the state's licensed video lottery and table game establishments, Twin River Casino and Tiverton Casino. Sports betting operations are expected to go live at both locations by mid-November. The initial term of the contract is for a period of five years from the date that the first sports wager is placed at either venue, and may be extended by mutual consent for two successive five-year terms.
"It's an exciting time for the Rhode Island Lottery," said Gerald Aubin, Rhode Island Lottery Director. "With the introduction of legalized sports betting, we will leverage world-class resources and technology from IGT and William Hill to provide the best-possible sports betting experience for the patrons who visit our casinos."
"We are pleased that Rhode Island is the first lottery to set up sports betting operations post-PASPA," said Renato Ascoli, IGT CEO, North America. "IGT is a leading and proven supplier of sports betting technology in the U.S. The combination with William Hill, a leading sports betting operator in the U.S., uniquely positions us to provide the Rhode Island Lottery with a comprehensive, market-ready solution to maximize sports betting revenues and returns to good causes for the state of Rhode Island."
"IGT is a world-class gaming technology company and we could not be more happy to partner with them to provide a world-class sports betting solution for the state of Rhode Island," said Joe Asher, CEO, William Hill U.S.
Under the contract, a complete end-to-end sports betting service will be provided to the Rhode Island Lottery, utilizing IGT's sports betting platform with William Hill providing best-in-class sports betting operation and risk management.
About IGT
IGT (NYSE:IGT) is the global leader in gaming. We enable players to experience their favorite games across all channels and regulated segments, from Gaming Machines and Lotteries to Digital and Social Gaming. Leveraging a wealth of premium content, substantial investment in innovation, in-depth customer intelligence, operational expertise and leading-edge technology, our gaming solutions anticipate the demands of consumers wherever they decide to play. We have a well-established local presence and relationships with governments and regulators in more than 100 countries around the world, and create value by adhering to the highest standards of service, integrity, and responsibility. IGT has over 12,000 employees.
About William Hill
William Hill PLC is one of the world's leading betting and gaming companies, employing over 16,000 people. Its origins are in the UK where it was founded in 1934, and where it is listed on the London Stock Exchange. The majority of its $2.1 billion annual revenues are still derived from the UK, where it has a national presence of licensed betting offices and one of the leading online betting and gaming services. In 2012, it established William Hill US with a focus on retail and mobile operations in Nevada, which is now the largest sports betting business in the USA. William Hill US currently operates 107 race and sports books in Nevada and the state's leading mobile sports betting app.  Following the ruling in May 2018 by the Supreme Court that the federal ban on state sponsored sports betting was unconstitutional, the company is planning to operate where permitted by law throughout America. William Hill US is operating in New Jersey at Monmouth Park Racetrack and Ocean Resort Casino and is a licensed sports betting provider for several casinos in Mississippi.  William Hill US is the exclusive risk manager for the sports lottery in Delaware.  William Hill also has licensed operations in The Bahamas, Italy and Spain and serves online customers throughout the world from its Online headquarters in Gibraltar.
Cautionary Statement Regarding Forward-Looking Statements
This news release may contain forward-looking statements (including within the meaning of the Private Securities Litigation Reform Act of 1995) concerning International Game Technology PLC and its consolidated subsidiaries (the "Company") and other matters. These statements may discuss goals, intentions, and expectations as to future plans, trends, events, dividends, results of operations, or financial condition, or otherwise, based on current beliefs of the management of the Company as well as assumptions made by, and information currently available to, such management. Forward-looking statements may be accompanied by words such as "aim," "anticipate," "believe," "plan," "could," "would," "should," "shall", "continue," "estimate," "expect," "forecast," "future," "guidance," "intend," "may," "will," "possible," "potential," "predict," "project" or the negative or other variations of them. These forward-looking statements speak only as of the date on which such statements are made and are subject to various risks and uncertainties, many of which are outside the Company's control. Should one or more of these risks or uncertainties materialize, or should any of the underlying assumptions prove incorrect, actual results may differ materially from those predicted in the forward-looking statements and from past results, performance, or achievements. Therefore, you should not place undue reliance on such statements. Factors that could cause actual results to differ materially from those in the forward-looking statements include (but are not limited to) the factors and risks described in the Company's annual report on Form 20-F for the financial year ended December 31, 2017 and other documents filed from time to time with the SEC, which are available on the SEC's website at www.sec.gov and on the investor relations section of the Company's website at www.IGT.com. Except as required under applicable law, the Company does not assume any obligation to update these forward-looking statements. You should carefully consider these factors and other risks and uncertainties that affect the Company's business. All forward-looking statements contained in this news release are qualified in their entirety by this cautionary statement. All subsequent written or oral forward-looking statements attributable to International Game Technology PLC, or persons acting on its behalf, are expressly qualified in its entirety by this cautionary statement.
Source: IGT
Foxwoods Resort Casino® Scores New MVP With David Ortiz Partnership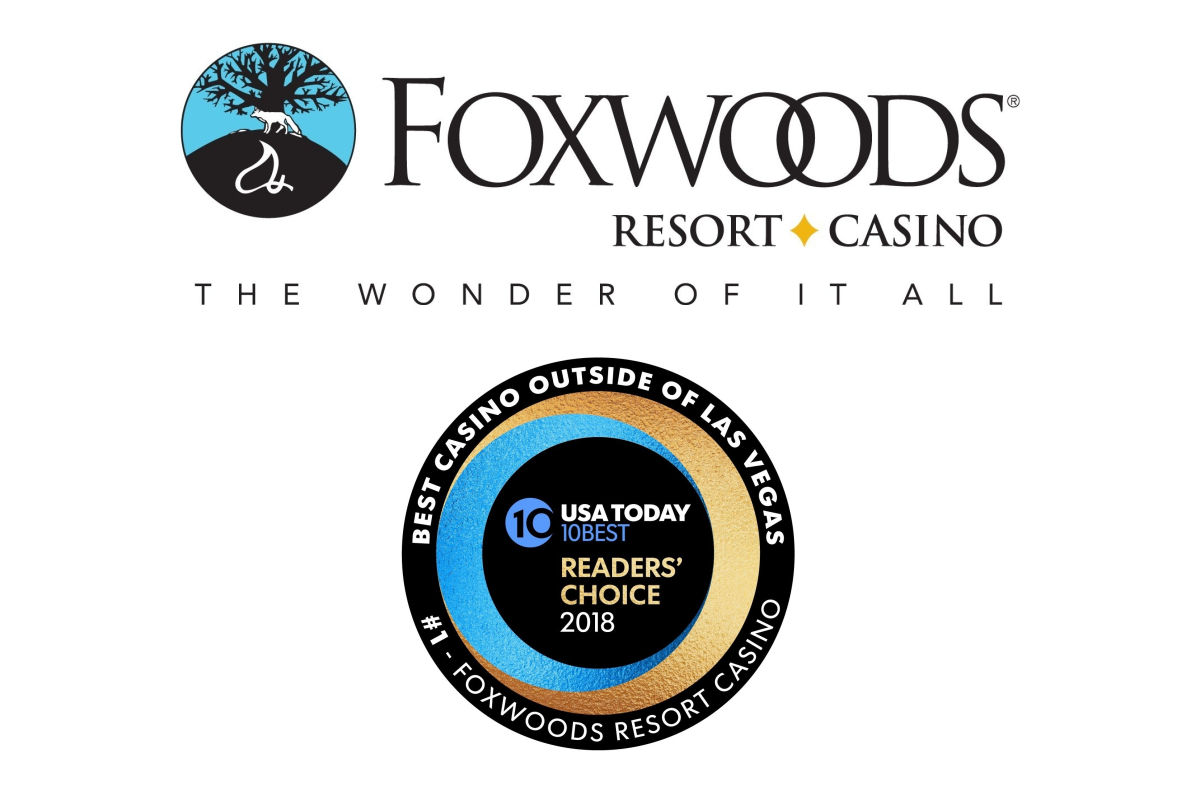 Reading Time:
2
minutes
Red Sox Legend Gets a New Designation with the Northeast's Premier Resort Destination
Foxwoods Resort Casino, voted the Best Casino Outside Las Vegas by a USA Today readers' poll, has scored big once again by announcing an exclusive partnership with Red Sox legend and Fox Sports analyst David Ortiz.
A 10-time All Star, 7-time Silver Slugger and 3-time World Champion, Ortiz is stepping up to the plate in a new role with Foxwoods, where he'll join the property's roster as a designated ambassador. In addition to appearing in upcoming marketing campaigns, the baseball icon will lend support to other exclusive initiatives on property, including gaming tournaments and other hosted events.
"We are so thrilled to welcome David Ortiz to the Foxwoods team, solidifying a unique partnership between two New England institutions," said Foxwoods' Interim CEO & Mashantucket Pequot Tribal Council Chairman Rodney Butler. "Big Papi knows a thing or two about hitting it big, and we've hit the jackpot in adding him to our lineup to engage with guests and elevate the Foxwoods brand in his new role with the organization."
"I've had such great experiences coming to Foxwoods over the years, so this partnership is a really exciting opportunity for me to show why it's the premier resort destination in the Northeast," said Ortiz. "We're going to have a lot of fun together, and I look forward to sharing the Wonder Of It All with my fans!"
The announcement was made via a special public presentation at Foxwoods today ahead of the property's 5th Annual Baseball Winter Weekend, an exclusive fan-fest featuring the 2019 Boston Red Sox. For more information, visit foxwoods.com.
About Foxwoods Resort Casino:
As the largest resort casino in North America, Foxwoods Resort Casino offers guests a premier destination resort experience throughout its six world-class casinos; AAA Four-Diamond hotels featuring over 2,200 rooms; dining options for all tastes; luxurious spas; award-winning golf; state-of-the-art theaters; Tanger Outlet Mall; conference space for groups of all sizes; and free online casino games at FoxwoodsONLINE.com. There is always something new at Foxwoods, most recently the arrival of Foxwoods Extreme Adventures. Adventure knows no limit as guests can zipline, free fall, catapult or race around on a European-style indoor karting track. Foxwoods Resort Casino truly is The Wonder Of It All, providing a personalized and exciting escape for everyone. Foxwoods, opened in 1992, is owned and operated by the Mashantucket Pequot Tribal Nation. For a detailed look at Foxwoods Resort Casino and Mashantucket Pequot Tribal Nation visit Foxwoods.com.
Source: Foxwoods Resort Casino
AGA Statement on DOJ Reinterpretation of the Wire Act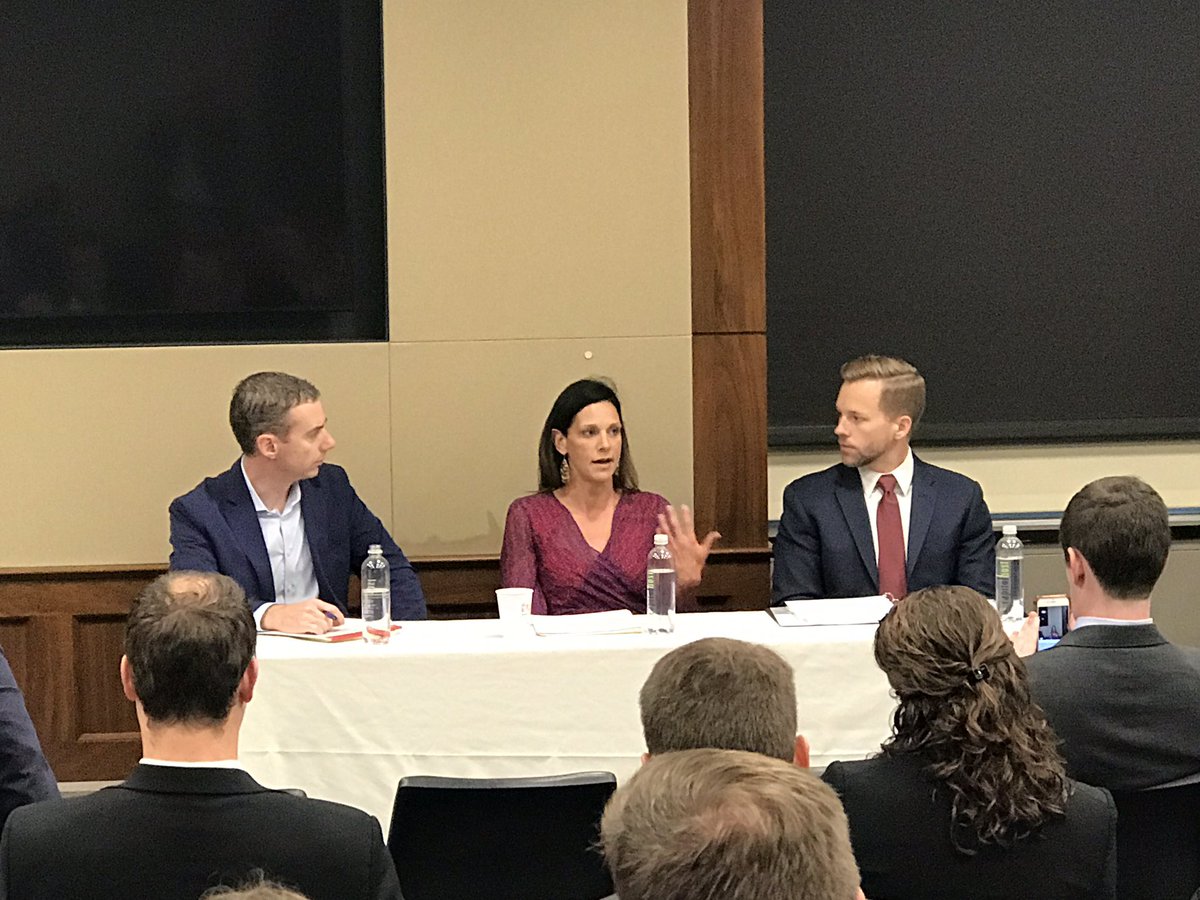 Reading Time:
1
minute
Last week, the U.S. Department of Justice released a memorandum reconsidering a 2011 opinion on the applicability of the Wire Act beyond sports gambling. Sara Slane, the American Gaming Association's (AGA) senior vice president of public affairs, issued the following statement in response to OLC's opinion:
"It is unfortunate that the Department of Justice departed from well-established practice in reversing its previous opinion without a compelling reason to do so. However, the 2018 OLC opinion does not impact the ability for states and Tribes to legalize and regulate gaming on a state-by-state and tribal basis, or for companies to provide the exciting products and entertainment experiences our customers want.
"With over 4,000 regulators and billions of dollars allocated to compliance, casino gaming is one of the most highly regulated industries in the country and for decades has provided its customers with cutting-edge products in a safe, regulated environment pursuant to state, Tribal and federal law. We will work with all stakeholders to preserve the ability of states and Tribes to regulate gaming, and we encourage DOJ to investigate and shut down illegal, unregulated gambling operators who prey on consumers."
About AGA: 
The American Gaming Association is the premier national trade group representing the $261 billion U.S. casino industry, which supports 1.8 million jobs nationwide. AGA members include commercial and tribal casino operators, gaming suppliers and other entities affiliated with the gaming industry. It is the mission of the AGA to achieve sound policies and regulations consistent with casino gaming's modern appeal and vast economic contributions.
White paper: The American Gaming Association: Past, Present and Future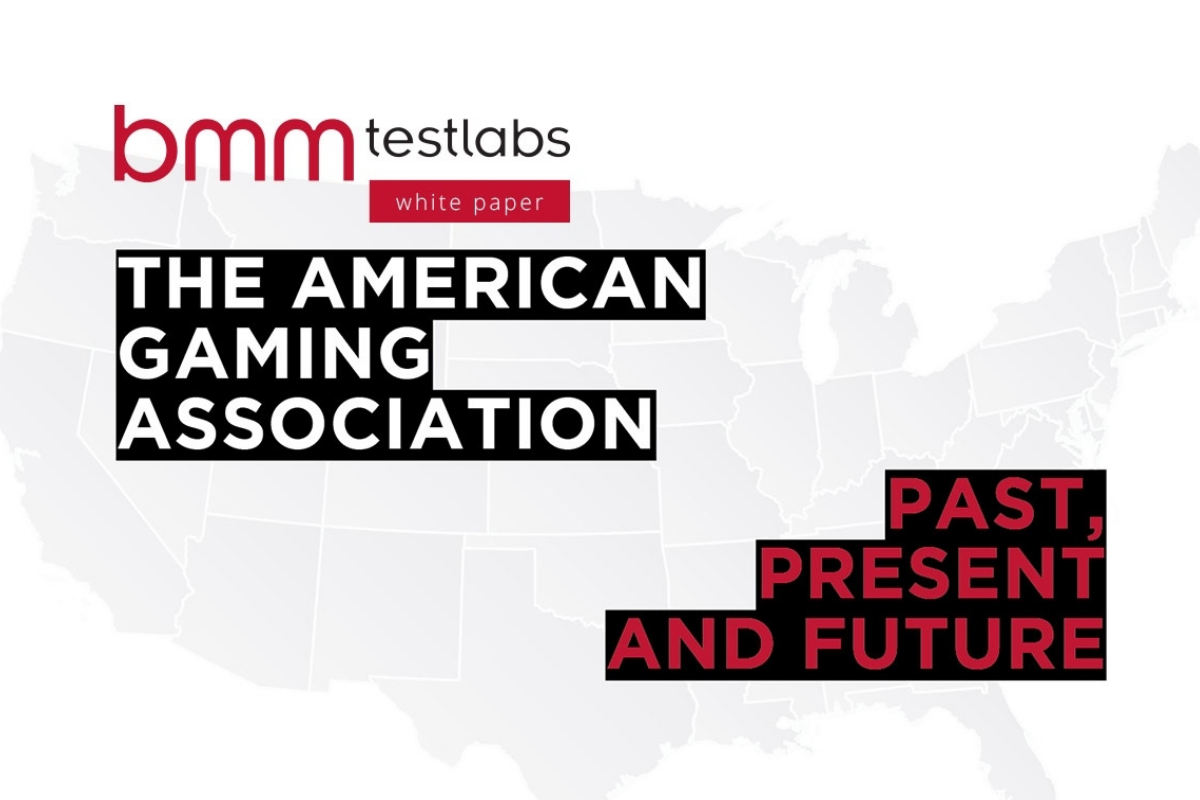 Reading Time:
2
minutes
As the tenure of Bill Miller begins at the AGA, BMM Testlabs is pleased to announce the launch of their new whitepaper, The American Gaming Association: Past, Present and Future, written by Robin Bernhard.
What makes the AGA exceptional amongst many contemporary associations is that the playing field of gaming has changed so much over the last 120 years. From the late 1800's when wagers were made in bars in New York City, almost every single aspect of gaming has evolved drastically:
Rules and regulations
Technology
Popular perception and acceptance
Where and how gaming takes place
In the following interviews, I'll provide insight and perspective from former CEOs, Frank Fahrenkopf, Geoff Freeman and Stacy Papadopoulos as well as from the new CEO of the AGA, Bill Miller on the gaming equation they faced (or are facing) coming into their roles as CEO of the organization. With each, we explore a broad range of subjects including, the popular perception of gaming at the time they entered the industry, how they came to the industry, the regulatory and legislative environment at the time, as well as what they see in the future of the AGA.  The intent here is to trace a line through 25 years of AGA leadership to explore how this organization has transformed gaming across the United States.
Click here to read the full white paper
About BMM:
BMM is the longest established and most experienced private independent gaming certification lab in the world, providing professional technical and regulatory compliance services to the gaming industry since 1981.
At its core, BMM is a systems-expert company that has provided consulting for and tested many of the largest gaming networks and systems over the last 37 years. In addition, BMM has been successfully testing and certifying the full scope of Class III casino products for over two decades.
BMM authored the first set of independent gaming standards in 1992 and the first set of online gaming standards in 2001.
BMM employs some 350 people in 14 global locations and serves over 440 jurisdictions.
BMM's world headquarters are in Las Vegas (USA), with offices in Mexico City (Mexico), Lima (Peru), Melbourne and Sydney (Australia), Singapore, Macau (SAR, China), Moncton (Canada), Buenos Aires (Argentina), Barcelona (Spain), Vienna (Austria), Bologna (Italy), Midrand (South Africa) and Bucharest (Romania).