International Game Technology PLC Announces Offering Of $500 Million Senior Secured Notes Due 2027 And Conditional Notice Of Redemption For Its $600 Million 5.625% Senior Secured Notes Due 2020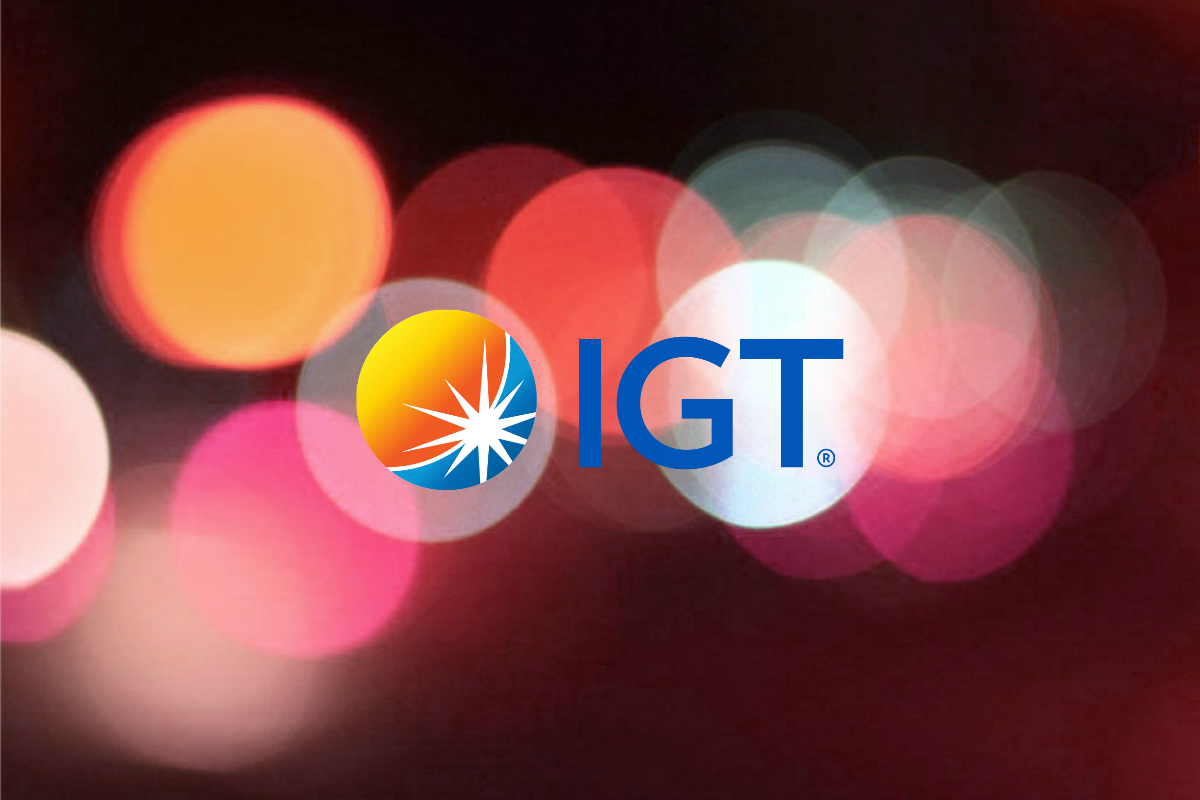 Reading Time:
3
minutes
International Game Technology PLC (NYSE:IGT) ("IGT") today announced the offering of $500,000,000 aggregate principal amount of senior secured notes due 2027 (the "Notes") subject to customary market and closing conditions (the "Offering"). Application has been made for the Notes to be listed on the Official List of Euronext Dublin and admitted to trading on the Global Exchange Market of Euronext Dublin.
IGT intends to use the net proceeds of the Offering, together with proceeds of a utilization under its senior syndicated revolving credit facilities, to redeem (the "Redemption") its US$600,000,000 5.625% Senior Secured Notes due 2020 (Regulation S ISIN: USG4863AAA63 / Rule 144A ISIN: US460599AA19 / Regulation S CUSIP: G4863A AA6 / Rule 144A CUSIP: 460599 AA1) (the "5.625% Notes due 2020") on September 27, 2018, at a redemption price equal to $1,028.43 per $1,000.00 of principal amount of the 5.625% Notes due 2020. The Redemption is conditioned on IGT's receipt of at least $500,000,000 in gross proceeds from the Offering. A conditional notice of the Redemption was sent to all registered holders of the 5.625% Notes due 2020 on September 17, 2018. This news release does not constitute the conditional notice of the Redemption.
The Notes have not been, and will not be, registered under the Securities Act of 1933, as amended (the "Securities Act"), and may not be offered or sold in the United States without registration under the Securities Act or pursuant to an applicable exemption from such registration.
The Notes are being offered and sold only (i) in the United States to qualified institutional buyers in accordance with Rule 144A under the Securities Act and (ii) outside the United States to non-U.S. persons in accordance with Regulation S under the Securities Act.
This news release does not constitute an offer to sell, or a solicitation of an offer to buy, any security, nor shall there be any sale of any security in any jurisdiction in which such offer, solicitation or sale would be unlawful prior to registration or qualification under the securities laws of such jurisdiction.
Neither the content of IGT's website nor any website accessible by hyperlinks on IGT's website is incorporated in, or forms part of, this news release.
The distribution of this news release into certain jurisdictions may be restricted by law. Persons into whose possession this announcement comes should inform themselves about and observe any such restrictions. Any failure to comply with these restrictions may constitute a violation of the securities laws of any such jurisdiction.
In any European Economic Area Member State, this news release is only addressed to and is only directed at qualified investors in that Member State within the meaning of Directive 2010/73/EU, together with any applicable implementing measures in any Member State.
The communication of this news release and any other documents or materials relating thereto is not being made, and such documents or materials have not been approved, by an authorized person for the purposes of Section 21 of the Financial Services and Markets Act 2000, as amended (the "FSMA"). Accordingly, such documents or materials are not being distributed to, and must not be passed on to, the general public in the United Kingdom. The communication of such documents or materials is exempt from the restriction on financial promotions under Section 21 of the FSMA on the basis that it is only directed at and may be communicated to (i) persons who have professional experience in matters relating to investments, being investment professionals as defined in Article 19 of the Financial Services and Markets Act 2000 (Financial Promotion) Order 2005 (the "Financial Promotion Order"); (ii) persons who fall within Article 43(2) of the Financial Promotion Order; or (iii) any other persons to whom these documents or materials may lawfully be made under the Financial Promotion Order. Any investment or investment activity to which this news release relates is available only to such persons or will be engaged only with such persons and other persons should not rely on it.
About IGT:
IGT (NYSE:IGT) is the global leader in gaming. We enable players to experience their favorite games across all channels and regulated segments, from Gaming Machines and Lotteries to Digital and Social Gaming. Leveraging a wealth of premium content, substantial investment in innovation, in-depth customer intelligence, operational expertise and leading-edge technology, our gaming solutions anticipate the demands of consumers wherever they decide to play. We have a well-established local presence and relationships with governments and regulators in more than 100 countries around the world, and create value by adhering to the highest standards of service, integrity, and responsibility. IGT has over 12,000 employees.
Source: International Game Technology PLC
Budget 2023 boosts digitisation and formalisation of gaming sector: AVGC sector experts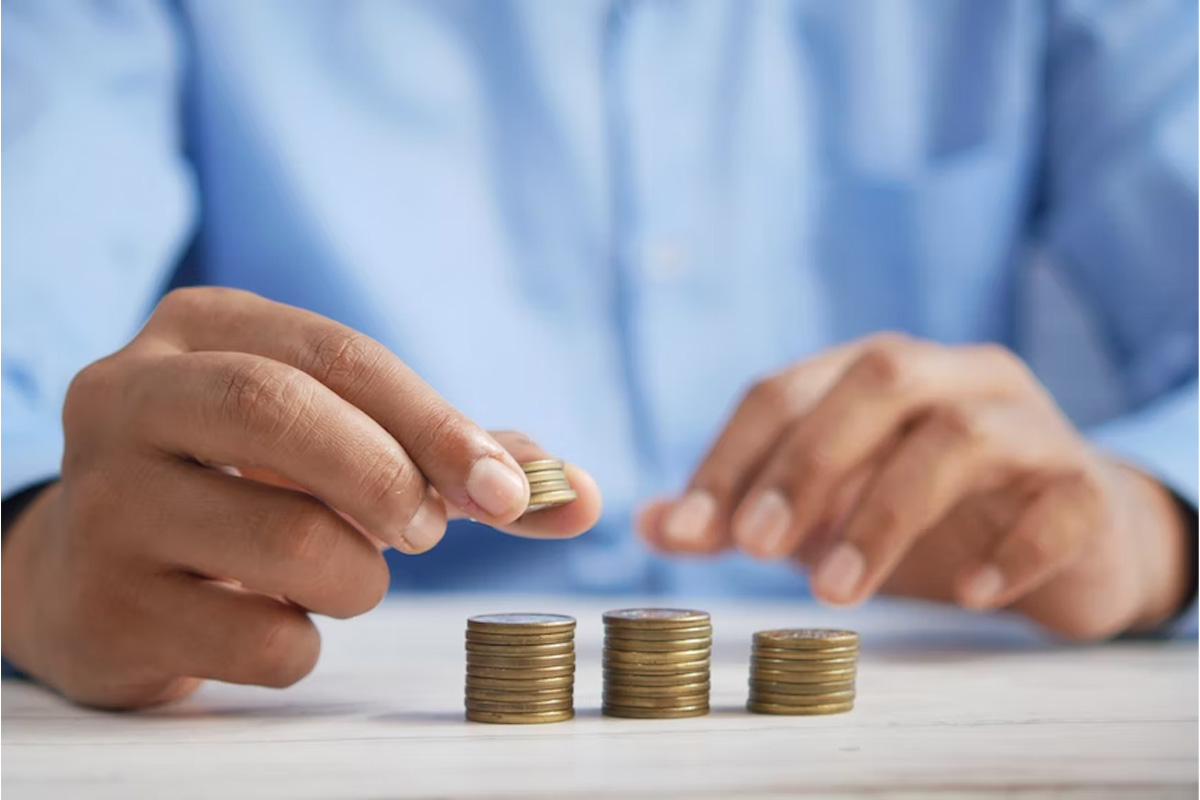 Reading Time:
3
minutes
Experts and industry leaders in the AVGC (animation, visual effects, gaming and comic) industry praised the Union Budget 2023-24 as beneficial for the industry. Measures such as the clarification in the applicability of TDS only on the "net winnings", and that too at the end of the year or during withdrawal, were particularly hailed as significant for the industry.
Bharat Patel, Chairman and Director, Yudiz Solutions Ltd, said, "Considering how fast India's economy is adapting to modern technologies, the budget surely emphasizes the 'Amrit Kaal', mentioned by our Hon'ble Prime Minister. We at Yudiz are particularly thrilled that the government has recognised the potential of the gaming industry, and has taken steps in this budget towards fairer recognition of incomes from gaming. It is a positive move that the government has clarified that taxes will be applicable on net winnings, and not on aggregate winnings. We're also grateful that Hon'ble Finance Minister FM Nirmala Sitharaman has said that the government will issue more clarity on the taxability of online gaming, and ease the tax burden. Proactive measures such as these can unleash the brimming gaming potential of India."
Jay Sayta, technology and gaming lawyer, struck a more cautious note and said that while the measures are appreciated, more clarity was awaited on the calculation of net winnings.
"The budget and Finance Bill, 2023 has provided important clarity on applicability of TDS for winnings on online gaming platforms that the industry was seeking. It is a welcome step that the concept of 'net winnings' has been recognised in the Income Tax Act for online games and TDS only has to be deducted at the end of the financial year or at the time of withdrawal from the user account," said Mr. Sayta. "However, the manner in which net winnings are supposed to be calculated and the set-offs that may be permitted before calculating such net winnings are left to be clarified by the CBDT through rules/guidelines. Hopefully, the CBDT will soon provide guidance on the manner in which net winnings have to be calculated."
The new rules also bring parity between online gaming avenues such as apps and offline gaming avenues such as casinos.
Other measures such as the relief in customs duty for import of critical smartphone parts such as lenses and batteries will help stabilize smartphone prices, and help more Indians access mobile technologies and games. The raising of the minimum taxable slab from Rs.5 lakh to Rs.7 lakh under the new tax regime will also indirectly help the industry, as it increases disposable income available to consumers.
Experts also praised the overall support given to the startups in the form of the proposed National Data Governance Policy which will help start-ups access anonymised data, and providing the benefit of carry forward of losses on change of shareholding of start-ups from seven years of incorporation to ten years.
Suraj Chokani, Founder, Ability Games, said, "It is an excellent budget from every aspect, from our point of view. The FM spoke about 7 major thrusts in the budget, calling it Saptrishi, out of which the 6th pointer spoke about new-age technologies. Recognizing such new age tech in itself is a big boost to the industry as a whole and shows the forward looking character of the Government. Focus on MSME and Startups is also a welcome step from our perspective and will help us go a long way. Overall we are very happy and satisfied with such an inclusive Budget."
Globally, the AVGC industry was valued at $168 billion in 2021, while the Indian AVGC industry was valued at $1.1 billion, a 28% growth over the previous year, according a report by the AVGC task force. The sector has plenty of room for growth, and the government's recent decisions such as the proposed self-regulation of the online gaming industry and appointment of MeITY as the nodal Ministry will help boost the sector's growth.
Gaming Innovation Group confirms Switzerland market entry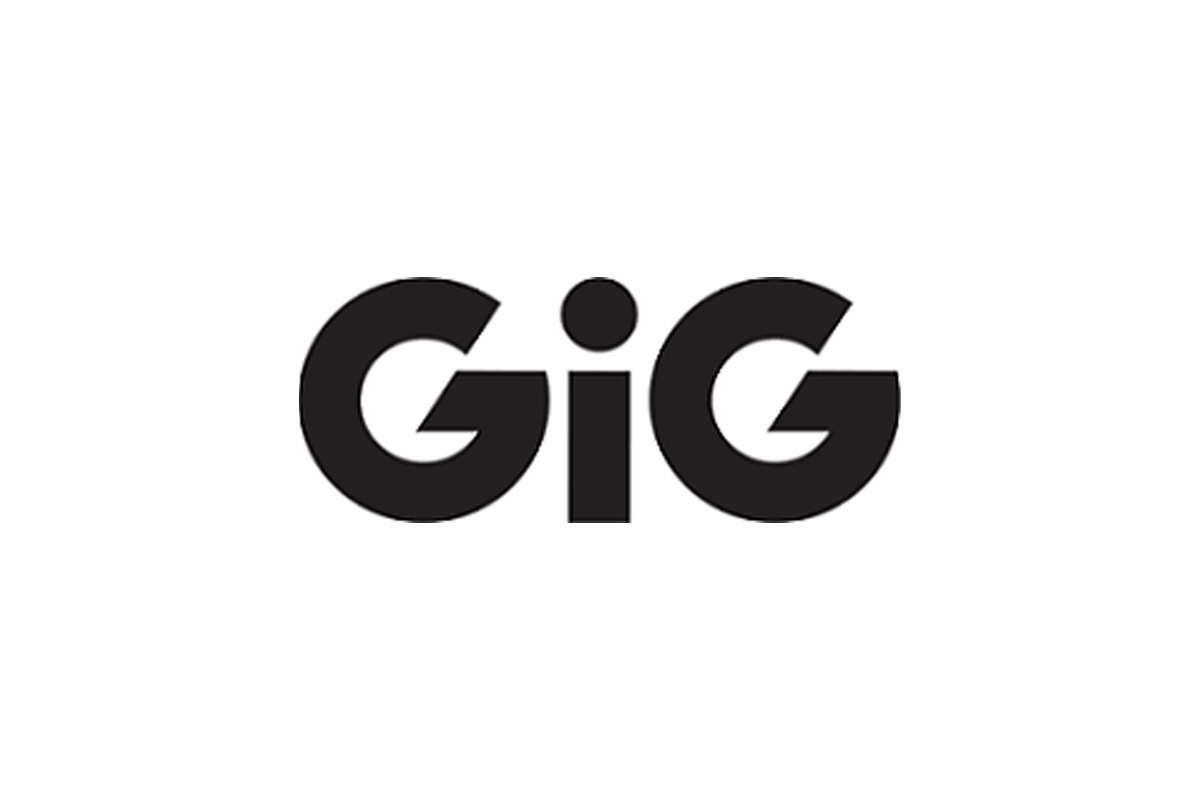 Reading Time:
< 1
minute
Gaming Innovation Group (GiG) has completed its deal with an established land-based and digital casino operator in Switzerland for the provision of its award-winning player account management platform (PAM), following a Head of Terms agreement announced on 10 January, 2023.
The deal carries extra significance as confirmation of GiG's first entry into the burgeoning Swiss igaming marketplace. GiG's arrival extends its growing footprint within Europe, as part of a wider commitment to localised specialisation in complex regulated markets, worldwide,
GiG's innovative and proprietary Platform is well positioned to complement the rapid growth aspirations of operators in Switzerland, with the local market anticipated to increase almost €100m this year, to over €440m GGR by 2024, according to information supplied by H2 Gambling Data.
The full agreement has been signed for an initial period of five years with the opportunity to be further renewed, and is projected to go-live in Q1 2024.
Richard Brown, CEO of GiG said: "Given the expanding scope of opportunity for operators in the region, we're delighted to be entering the Swiss market in partnership with an established land-based brand. Our considerable experience at delivering robust and innovative solutions to retail organisations in highly complex regulated business, continues to help our reputation as a provider of choice."
NOVOMATIC to Launch New Products at ICE 2023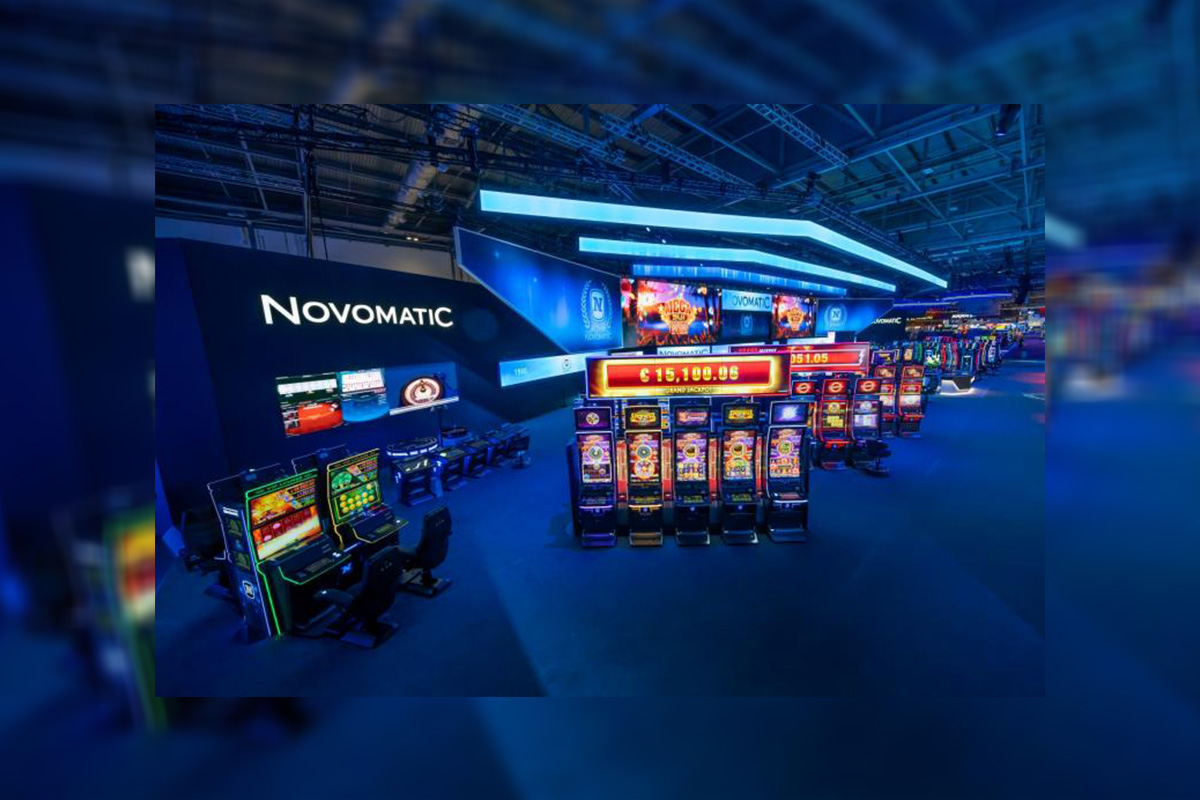 Reading Time:
3
minutes
NOVOMATIC is going to launch new products at this year's edition of Europe's major gaming event from February 7-9 at ExCeL London.
Prominently positioned in the South hall, the show's biggest exhibitor will showcase an inspiring display of cutting-edge gaming solutions for the diverse industry segments and markets on an all-new exhibition stand, and the savvy ICE visitor will instantly recognise: NOVOMATIC is back in black.
Land-based casino and AWP products & systems, biometric technologies for modern access solutions, secure cash handling solutions, sports betting and iGaming solutions – there is hardly an operator requirement for which the vastly diversified NOVOMATIC portfolio does not have a perfectly fitting answer in store, or can tailor a custom solution.
At the centre of attention, the slogan "BLACK IS BACK" heralds the international launch of a highly versatile slot cabinet series: the successor of NOVOMATIC's hugely popular "Black Edition" cabinet with a series of three exciting new slot machines. All three models of the BLACK EDITION II series deliver leading-edge cabinet design, perfectly angled screens and a razor-sharp game presentation against the backdrop of a Black Metro finish and a contrasting LED ambient lighting concept. The multi-screen cabinet versions BLACK EDITION II 3.27 and BLACK EDITION II XL 3.32 are equipped with two full HD LCD screens in 27" and 32" diameters respectively and an equally dimensioned topper, which is optional for the XL cabinet version. The bottom screens feature PCAP-touch for maximum player interaction and the smoothly integrated toppers are slightly angled in characteristic Black Edition-style – all of which creates a striking presence on the floor, especially in XL and with the optional topper onboard. The sister model BLACK EDITION II 1.49J perfectly complements the cabinet series and offers a state-of-the-art presentation of NOVOMATIC's wide range of upright games with its elegant 49″ J-curve screen. Additional features that enhance player convenience are the ergonomic footrest and padded palm-rest the powerful sound system and the overall maximum-impact game presentation powered by game play, graphics and audio.
Additional cabinet news comprise the massive new video slot slant top MASTER SL in versions 2.32 and 3.32 as well as two further slant top cabinets for the ETG segment. The DIAMOND X will showcase modern, state-of-the-art Progressive content presentation with the exclusive XTENSION LINK Volume 1 in the upright cabinet 1.55J and the brand new GOLDEN LINK Progressive mixes in the multi-screen version 2.32.
A central content highlight and showcase theme are the Candelas de los Muertos games with Señorita Suerte and Señor Muerte, both presented in banks of brand new BLACK EDITION II 1.49J machines, as well as with a dedicated photo booth and game characters roaming the booth. Both titles are also part of the brand new Linked Progressive mix NOVO LINE CASH CONNECTION Edition 4, which will be premiering at ICE with a superb selection of 20 LOCK 'N' WIN titles. Further new mixes comprise a MONEY PARTY mix, an ULTRA BOOST LINK multi-game, NOVO LINE Interactive Edition X4 and Impera-Line HD Edition 9 as well as Series 2 of the top-selling IMPERA LINK.
NOVOMATIC ETGs will be represented with two new slant top terminals as well as a sneak preview to further product news waiting to be launched as 2023 moves on – and a complete LOTUS ROULETTE Genius installation.
At the centre of the stand, NBS will present the powerful features and functionalities of the NOVOVISION casino management system. This modular system offers a highly effective toolset for efficient casino management with extensive possibilities for automation, detailed analysis and sophisticated performance optimisation, taking into account all responsibilities and requirements of modern casino operations in terms of player protection, responsible gaming and reporting obligations.
In the different dedicated areas of the exhibition stand, experts from various subsidiaries as well as technology partners will also present their market-specific portfolio: NOVOMATIC Gaming UK, NOVOMATIC Netherlands and NOVOMATIC Gaming Spain with their show display of market-specific AWP products; Ainsworth and Apex with their latest cabinets and games; Fazi with a full range of ETG solutions; NOVO Cash with moneychangers made in Germany, AdmiralBET systems as well as SSBTs and the ever-growing Digital Gaming and Entertainment Division Greentube with trend-setting iGaming content and solutions.
Thomas Schmalzer, Vice President Global Sales NOVOMATIC AG, said: "As the traditional NOVOMATIC performance show, the ICE is an experience we look forward to every year. Especially for this year, we have an exceptionally extensive range of new products and attractive highlights – and such a comprehensive portfolio that the NOVOMATIC stand is really a one-stop shop."