Omnia Casino integrates Trustly 'Pay N Play' for regulating Swedish market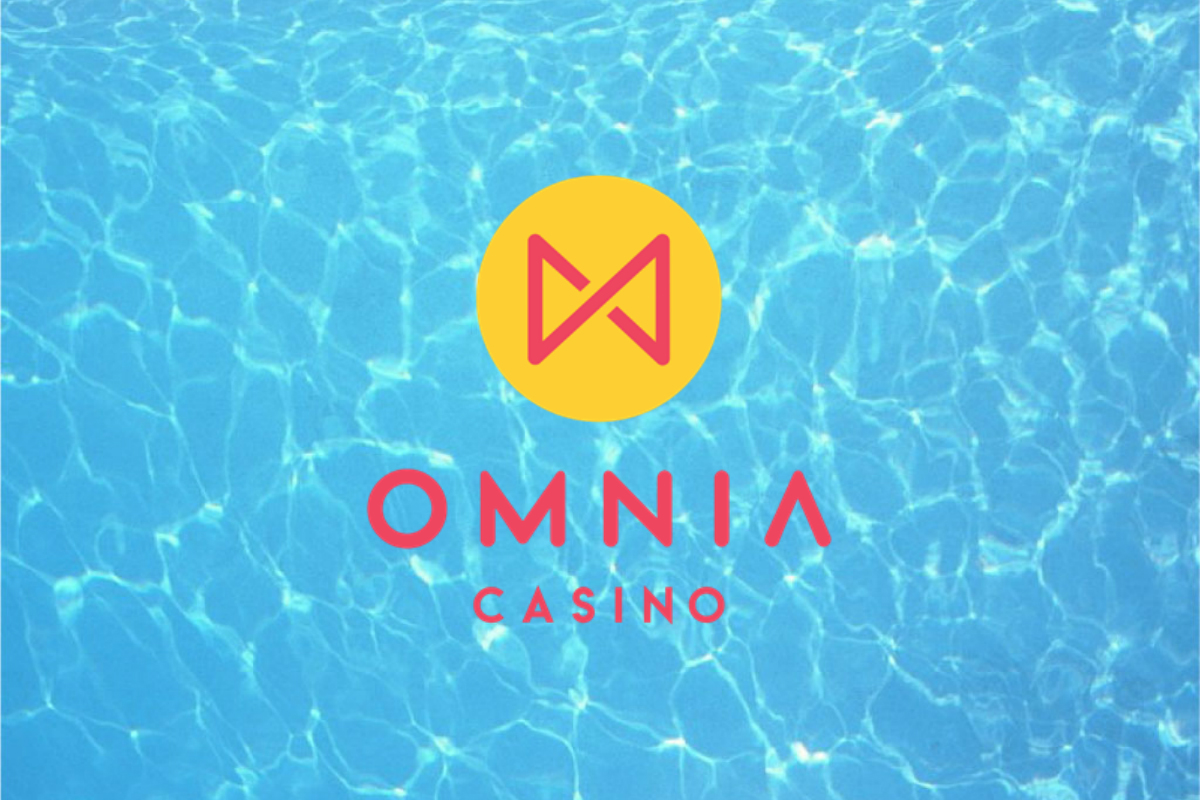 Reading Time:
2
minutes
Compliance-first casino launches unique payments method – instant customer verification, fastest deposit & withdrawals in secure environment
Omnia, the world's first AI-built and compliance-led online casino, has integrated leading payments provider Trustly's new 'Pay N Play' technology to instantly recognise verified customers, allowing them to deposit and play in seconds, and withdraw funds in less than five minutes.
Omnia is one of only a handful of casino brands to use the innovative payments method in this way, enabling pre-KYC checked Swedish customers to instantly deposit and enjoy Omnia's casino content using a unique individual bank ID.
Each player in Sweden must first undertake KYC checks with their bank and, once verified, receive a unique bank ID number. This enables Omnia to instantly recognise fully compliant and age-verified players, who simply use their ID to log into the site and deposit in a matter of seconds and withdraw winnings in under 5 minutes – the fastest deposit and withdrawal method available today.
Using Trustly will be the only way for new customers to deposit, ahead of the country's regulated online gaming market opening in January 2019. As a result, Omnia players in Sweden will be able to deposit, play and withdraw in the most rewarding, secure and responsible environment available on the market.
Founded in December 2017 by several senior gaming executives with a successful track record in launching and running major online and mobile casinos, Omnia's leadership includes Sam Hobcraft, former Director of Gaming at Betfair and MD-Casino at PokerStars.
Omnia's mobile-first offering has been built using the latest AI software and tech stack to both reward players and ensure they always play responsibly. Designed to provide constantly responsible gaming functionality with mandatory deposit limits, Omnia's mission is designed to be the most upfront, clear and simple customer-friendly platform on the market.
Omnia's core philosophy of creating a first-class, compliance-first gaming experience for all its customers meant that Trustly's new Pay N Play product aligned perfectly with its brand values.
Sam Hobcraft, Founder of Omnia Casino, said: "We have adopted this method as we firmly see it is as the future of payments and sits squarely with our compliance focus for Omnia.
"Combining Pay N Play with our unique product offering and compliance mindset will provide Swedish customers with a superior product and allow Omnia to become a significant brand as the market regulates in January 2019. Using Trustly's unique bank ID system the player registration process will become almost non-existent, and we will only need to capture a few details and allow the player to agree to the appropriate T&C's. This is unique and excellent customer experience.
"The major benefit is that every Omnia player will already be pre-checked, age-verified and compliant, meaning instant access to all of our great games and withdrawals in just five minutes. Very few online casinos are offering this product in this way right now putting us one step ahead in giving our customers the most responsible and rewarding casino experience in the market."
About Omnia Casino:
Omnia Casino was founded in December 2017 by senior gaming executives with a successful track record in launching and running major online and mobile casinos.
Omnia does things differently. It is a casino built around its customers, for its customers. Using the latest artificial intelligence software and the most advanced technology stack in the industry, it takes a mobile and compliance-first approach, with transparent offers and unique rewards, delivering a highly entertaining, personalised experience with responsible gaming at its core.
Omnia believes customers deserve a superior, more responsible and fun online casino experience.
MGA Games has the most terrifying Halloween in store for us with Monsters Bingo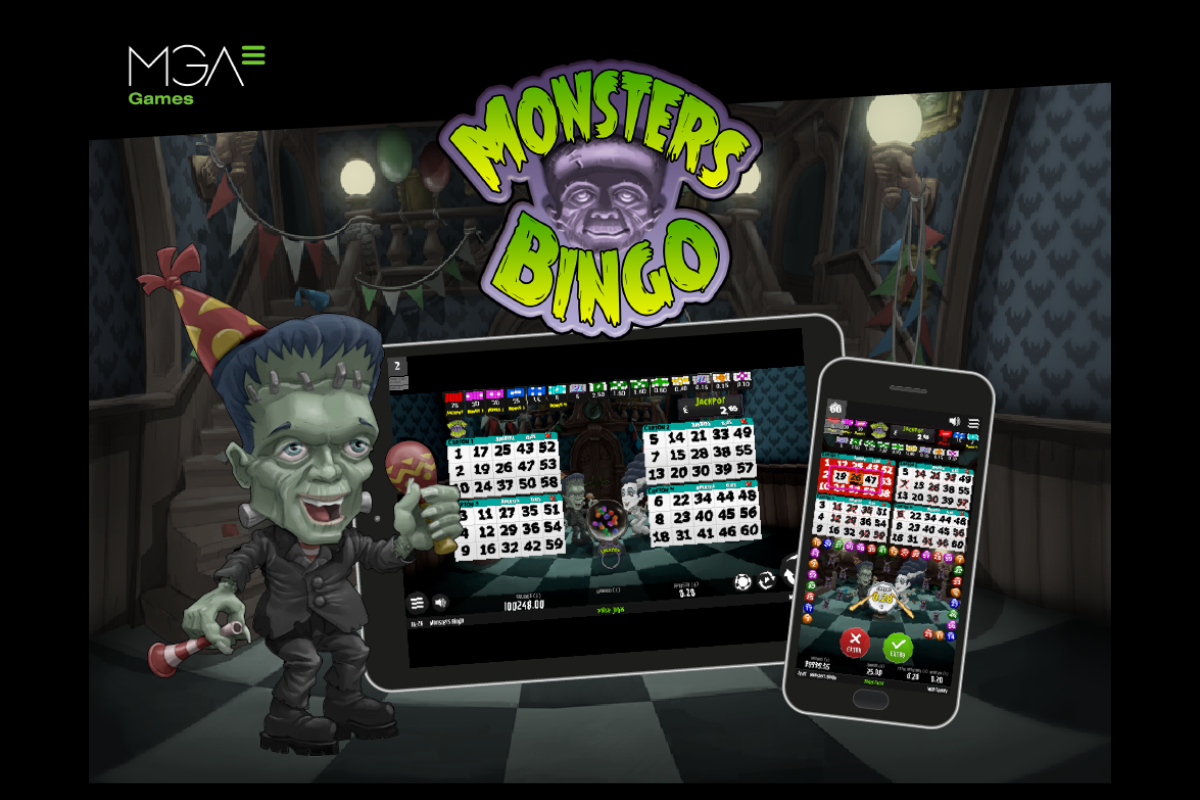 Reading Time:
< 1
minute
MGA Games, the online casino content provider with expertise in developing localised slots for global operators, are continuing to make a big impression thanks to their successful themed slots and video bingo productions, which thrill even the most demanding of players.
The company has planned the launch of their new Monsters Bingo to coincide with Halloween, an event that's widely celebrated around the world. It's a premium product from their video bingo range, featuring Triple Vista technology which allows casino users to enjoy themselves with the best video bingos on any device.
Monsters Bingo players can win spine-tingling prizes and have fun like never before with its 4 mini-games. Users will experience a chilling ordeal walking through the haunted house and cemeteries, all the while accompanied by the monstrous characters which make their presence felt in this terrifying and immersive game.
This MGA Games video bingo also includes 15 prize patterns and has up to 4 3×5 cards. It has a 60-ball drum, with 30 balls to be drawn, and users are able to access 13 extra balls and the wild ball to substitute whichever number they like, and by doing so increase their prizes.
The new Monsters Bingo premieres today, 26 October for all of MGA Games' operators, both domestic and international.
Gaming Innovation Group signs platform agreement with Bet Seven Online Ltd.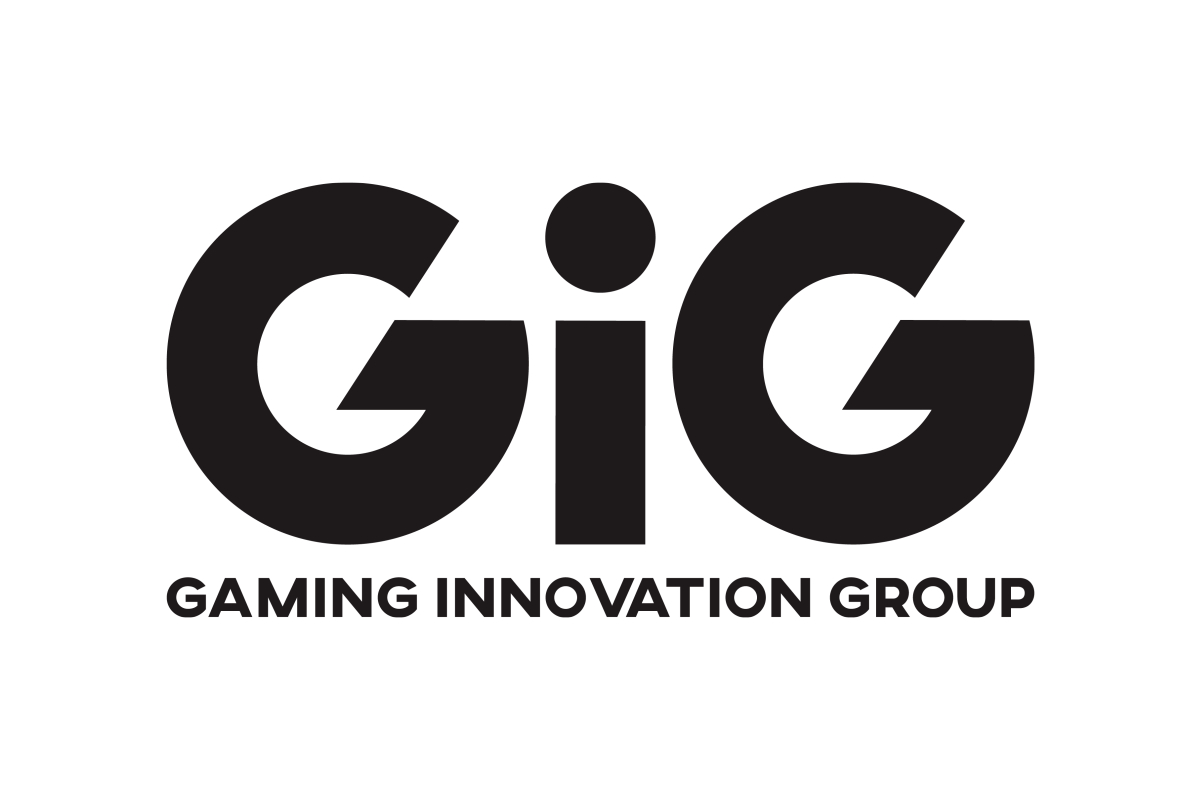 Reading Time:
2
minutes
Gaming Innovation Group Inc. (GiG) has today signed a long-term agreement with Bet Seven Online Ltd for the provision of GiG's platform, frontend development and managed services to launch its first brand, SuperSeven. The agreement is based on a fixed fee model and has a duration of minimum three years with automatic extension for an additional two plus one years.
Bet Seven Online Ltd. is a privately owned company operated by a team that have achieved great success in both offline and online casino operations. The company's first brand, SuperSeven, will be launched with the aim of providing an instant, immediate and meaningful reward engine alongside an unparalleled level of service to its customers. SuperSeven will look to utilise proven elements of gamification that enhances the core gameplay whilst allowing customers to use their skills and perception to win significant prizes for themselves and others.
The casino offering is expected to launch in H1 2021, and this partnership is expected to make a positive contribution to GiG's revenues from H2 2021 onwards. SuperSeven will be operating under their own license.
Christopher de Lima, Chief Executive Officer of Bet Seven Online says, "I am so very pleased with the process in working with GIG who are clearly the best platform for our requirements. Recruiting Tim Parker as Chief Operations Officer has been pivotal with our aim in developing the right culture with initially a small team who are all highly regarded in the online industry."
Tim Parker, Chief Operations Officer for Bet Seven Online says, "We had a very specific product aim and end-user experience in mind when we started to search the market for a platform. It became clear very early on that GiG could provide not only the platform, but the tools and service set that we would need to build a truly unique offering that will be new, exciting and stand out from an increasingly crowded marketplace. I am really looking forward to launching SuperSeven on the GiG platform and working closely with them to achieve a market-leading position."
Richard Brown, Chief Executive Officer of GiG says, "Bet Seven Online Ltd has a team of proven, industry veterans driving its business, whose concepts and attention to detail around customer experience and player safety compliment GiG's own values.  I am delighted that they have chosen our platform, frontend technology and managed services for their new casino brand. We are looking forward to a long term and successful relationship with our new partner." 
Euro Games Technology continues to reap success on the Spanish B2 Saloon market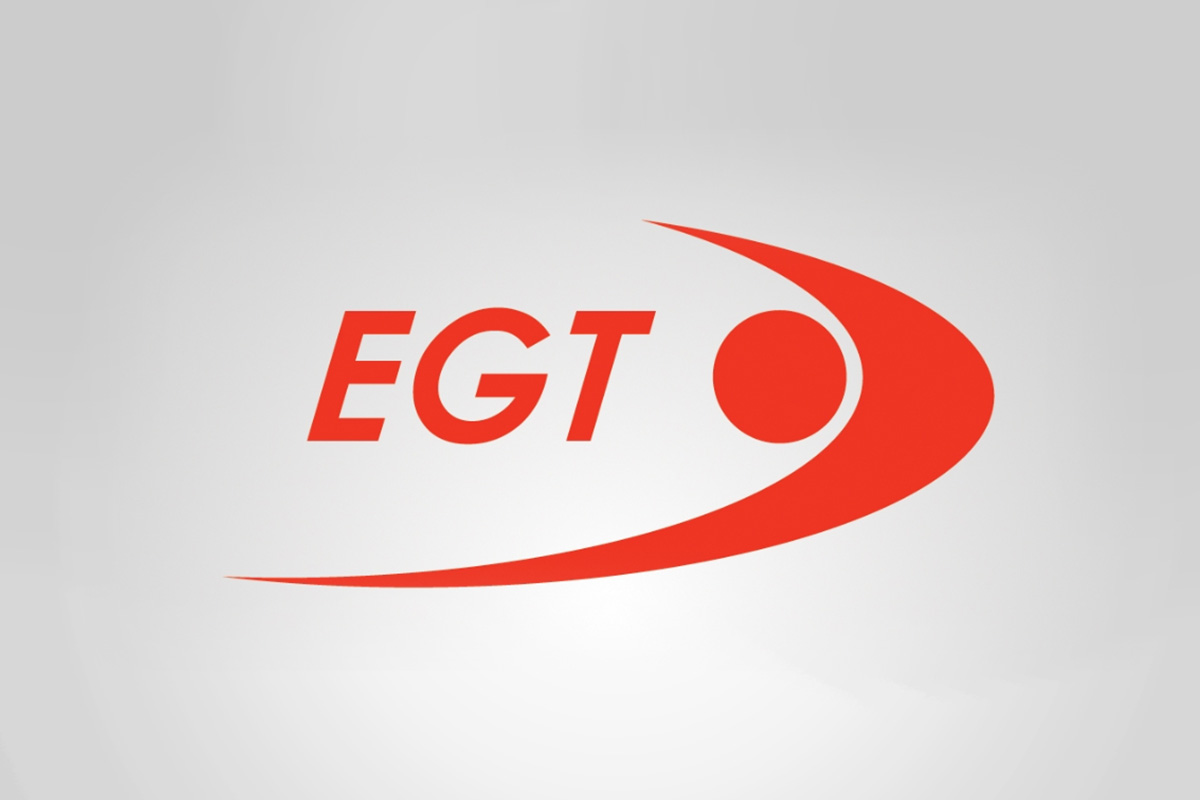 Reading Time:
2
minutes
Euro Games Technology keeps on gaining speed on the B2 Saloon market in Spain. Soon after the company received certification for its respective products and made its first installations, it is now expanding its reach in the sector, delivering to two more operators. "In July and August we completed our setup work at Orenes Group's gaming hall in Lleida and Repris Group's Salon Sport, located in Barcelona commented Kristian Kostovski, director of EGT Spain. "We have worked with Orenes for years mainly for their casinos – land based and online. Now we are glad to be of service also for their B2 Saloon business and I hope that the recent installations will be the first of many to build on their image of one of the most impactful and respected participants in our industry."
Repris Group, on the other hand, is a new customer for EGT. It operates establishments in Catalonia and Valencia striving for the best quality of its services and so looking for the gaming machines that may secure it. "They chose us, as we have already achieved very good presence in Spain in the casino sector and because the design and ergonomics of our cabinets, the attractive graphics and sounds of our games and the user-friendly interface are standing out," continued Mr. Kostovki. "So they expected our B2 Saloon products certification as an opportunity to start a partnership and I am confident that we will be able to meet their expectations".
The delivered slot model to both Orenes Group and Repris Group is the newly developed P-27/27 St Saloon, combined with the varied Orange Collection Saloon multigame. The cabinet's 27-inch widescreen high-resolution monitors are frameless and the main is with integrated touchscreen. An overhead multimedia topper of the same size is raising the overall attractiveness of the machine. The intelligent LED illumination alongside the model's body changes its colors, according to the activated game and together with the high-quality stereo sound creates a cheerful atmosphere for the players. The cabinet's design is based on the concept of maximum comfortable interaction with the available gaming content, while the multigame of 24 diverse fruity, Egyptian, mythical and fairy-tale themes is created for prolonged and most enjoying experience.
"It is just the beginning of our B2 Saloon market entry," shared Mr. Kostovki. "Our products for the gaming halls are based on EGT's casino proven approach and are tailored to the specifics of the market, so we are able to provide our customers with a high-performing solution." The office in Spain keeps receiving an increasing number of inquiries for its B2 Saloon machines and has already scheduled a number of installations in establishments across Spain till the end of October.