Nigerian Colossus 'DAAR Group' Signs Partnership With BtoBet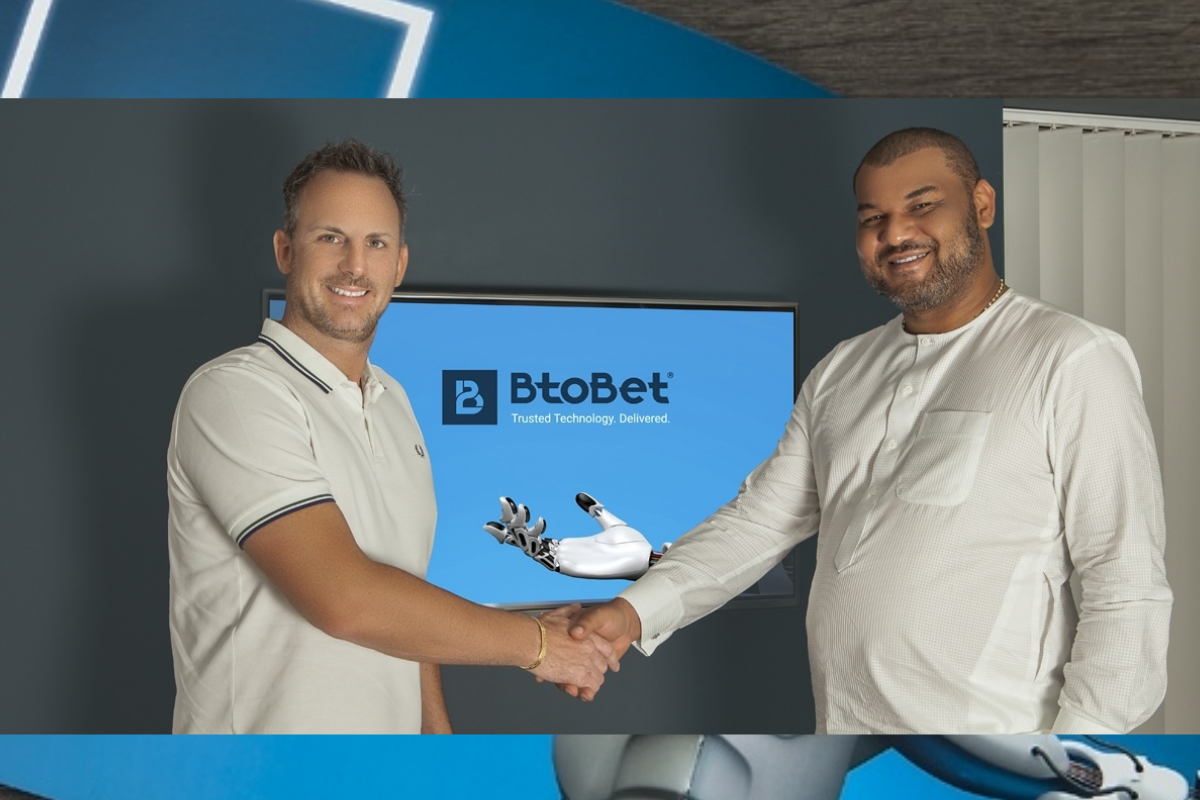 Reading Time:
1
minute
BtoBet continues to increase its global presence, with Nigerian communications colossus Daar Group partnering with BtoBet to enter the Nigerian market with its "234bet" brand. Thanks to this strategic partnership, DAAR aims to become a leader and a point of reference to the local betting and gaming industry.
Raymond Dokpesi, owner of 234Bet, has stated that BtoBet's advanced technologies coupled with its vast experience in the region made them the ideal partners to launch their operations, and in due process this has considerably reduced the time to market. He further added that Daar Communications' vision to establish itself as a leader in its field shares common ground with BtoBet's reputation as one of the major players in the industry, constantly striving to not only improve its technologies but also to anticipate the industry's future scenarios.
He further added that "partnering with BtoBet and making use of their advanced platforms will enable 234Bet to place the player at the center of its operations, offering them the best possible betting experience."
BtoBet will be travelling to Sandton, in the Johannesburg Municipality in South Africa, for the much awaited ICE Africa, ICE's first ever gaming event outside the UK. The BtoBet team will have the opportunity to meet local and international operators, and showcase its gaming portfolio and innovations. Schedule a meeting by contacting sales@btobet.com or by calling on +356 27135974.
Authorities destroy illegal gambling machines in South Africa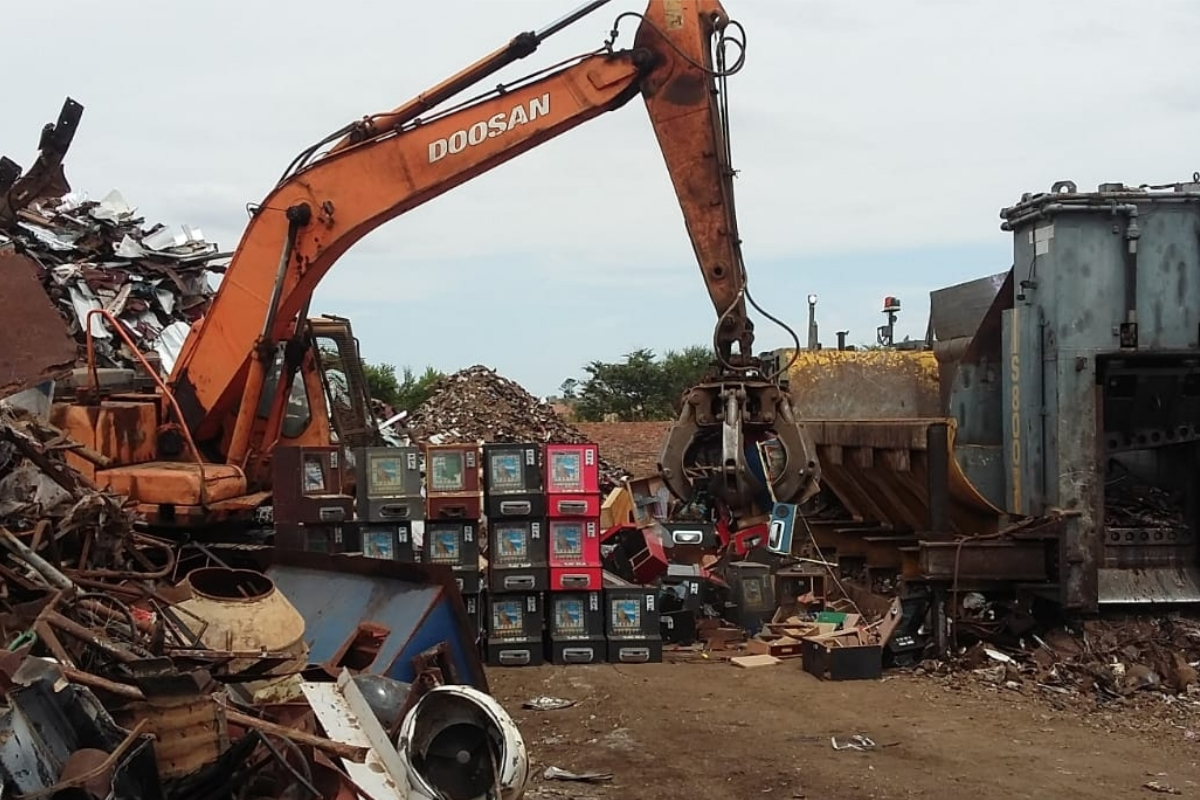 Reading Time:
1
minute
The Limpopo Gambling Board in South Africa has seized and destroyed 100 illegal gambling machines from local shops.
Chairman of the board Elijah Tjiane said: "The serious crimes we're witnessing in the country start with illegal machines operating in local shops. They then go to drugs and later graduate to other heavy crimes."
Tjiane said the R500 fine illegal gambling operaters got was too little.
"We wish lawmakers could come up with a fine that will fit the crime the person has committed."
Limpopo Economic Development MEC Seaparo Sekoati said illegal gambling was crippling businesses which operated by the book.
He said destroying the illegal machines would assist in reducing crime in the province.
"The work done by the board's law enforcement unit, working closely with police in tackling illegal and harmful economic activities, is outstanding. Our law enforcement officers confiscated 101 gambling machines which were collected from various spaza shops in and around our communities.
"Illegal gambling outlets have a negative impact on our economy.
"Such unregistered and underground operations do not adhere to the tax legislation of the country," said Sekoati.
Quanta Acquires Stake in Nigeria Lottery ILGL The World's First Deal to Reform Traditional Lottery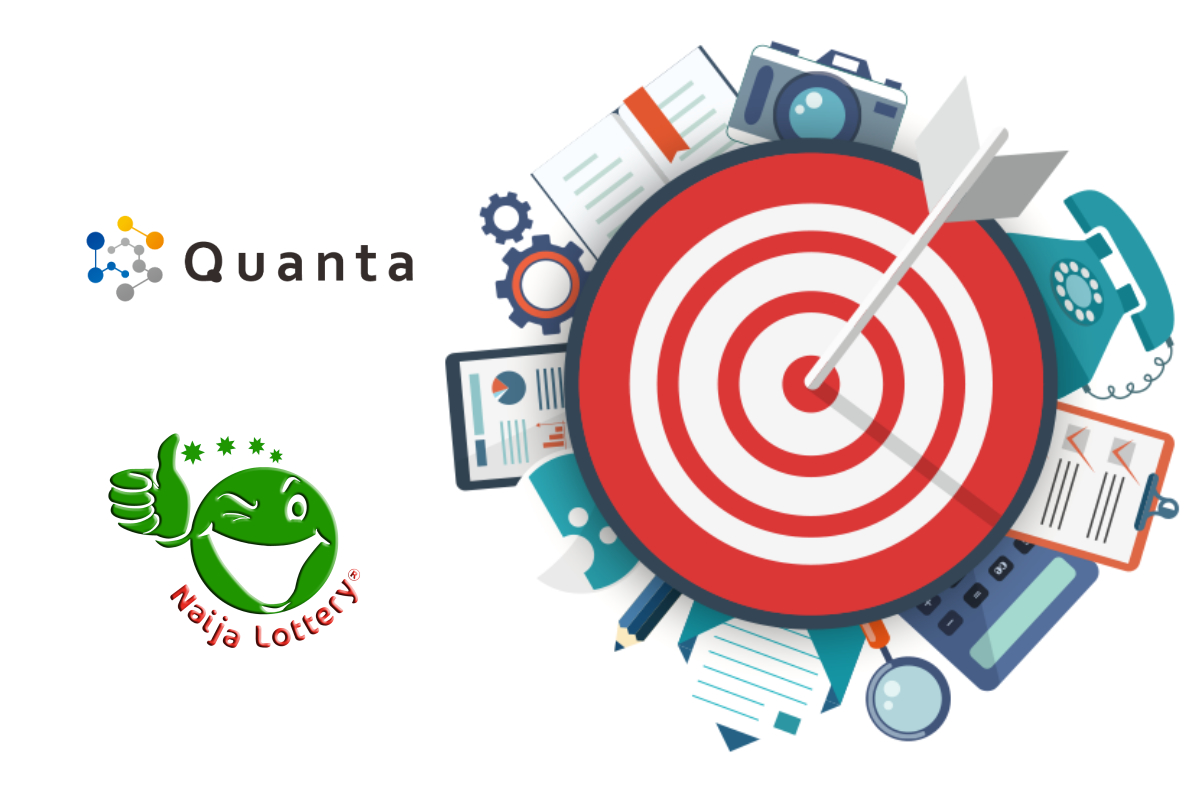 Reading Time:
3
minutes
Quanta has signed contracts to acquire a stake in International Lottery and Gaming Limited (ILGL), and concluded the world's first deal to see a blockchain company acquire a traditional lottery company.
The acquisition will usher in an era where innovation sits alongside tradition, injecting the power of blockchain technology into the lottery business. Quanta sees this ambitious move as an opportunity to reinforce and extend its efforts to promote blockchain starting with Nigeria where ILGL is rooted, and very soon afterwards expand to other countries in Africa.
ILGL, trade-named NaijaLottery™ has been granted a Grade A National License from the National Lottery Regulatory Commission to offer lottery games throughout the country. This deal will see Quanta and ILGL combining their forces and introducing the application of blockchain technology to revitalize traditional lottery and to act as a platform for growth in Africa.
"Now is the time to build on the momentum of the traditional Nigerian lottery market. Together, we will continue to build a safe and trusted platform that ensures fairness and transparency, while offering amazing functionality to players and helping to boost the local economy.
"We believe we are carving out a bright future for the players and to the industry as a whole." said Kostas Farris, Group CTO of Quanta.
"This is a profound opportunity to bolster the rapidly-evolving lottery business. We are confident that we can make blockchain lottery popular and this acquisition represents a significant base for Quanta to target other emerging markets centered in Africa.
"We aim to build up a blockchain-based ecosystem that will serve the gaming industry whilst stimulating the growth of the local economy through generating new businesses and employment opportunities." Kostas added.
Commenting on behalf of ILGL, Charbel Saadeh, Managing Director of Naija Lottery said, "ILGL has provided popular and entertaining games to the Nigerian players; it is highly respected in the gaming industry and we are very excited to collaborate with Quanta. The acquisition is a historic announcement. This is a combination of expertise—the integration of blockchain lottery with local operation, to create an even more compelling experience to optimize lottery playing for the 200-million Nigerian market."
NaijaLottery™ launched operations on 7 March, 2016 by offering the popular 5 out of 90 game as well as the highly exciting instant game 1 of 36, both games aim to offer fun and excitement to all its Nigerian players. Quanta witnessed ILGL's highly established position in the Nigerian lottery market, and is looking to progressively build a platform fully enhanced with advanced technology to accelerate market access with the joint efforts of Quanta and ILGL, paving the next step in the company's evolution to unleash the great potentials of the blockchain technology.
The Nigeria lottery industry has undergone strong growth in recent years and is considered as one of the most lucrative business opportunities in the world. It is a major source of wealth distribution in the country, while the role of cryptocurrencies continues to garner national-level attention.
About Quanta
Quanta PLC is an innovative blockchain-oriented company, that utilizes smart contracts in order to ensure fully automated and transparent platform to Lotteries.
Quanta PLC owns Quanta Technology Limited the operator of the world's first licensed, blockchain-based gaming company on the Ethereum platform. Its products, including gaming platform, random number generator, token-centric payment gateway and game wallet are blockchain powered and certified to ensure utmost trust and transparency in the gaming industry. The company employs Smart Contracts to offer full automation and integrity to lotteries.
With the support of QNTU the utility token, Quanta leverages services to strengthen customers engagement. QNTU is currently trading on five renowned cryptocurrency exchanges such as Lykke, HitBTC, Bit-Z, Cryptopia and BitoPro.
About International Lottery and Gaming Limited
International Lottery and Gaming Limited (ILGL) is a privately-owned company established in Nigeria, which has been granted a Grade A National License from the National Lottery Regulatory Commission to offer lottery games throughout the country. NaijaLottery™ launched operations on 7 March, 2016 by offering the well-known 5 out of 90 game as well as the additional and highly exciting instant game, 1 of 36, which is aim to offer fun and excitement to all its Nigerian players.
For more information: http://naijalottery.com/en/home
EZ MODULO™ setting a foot in South Africa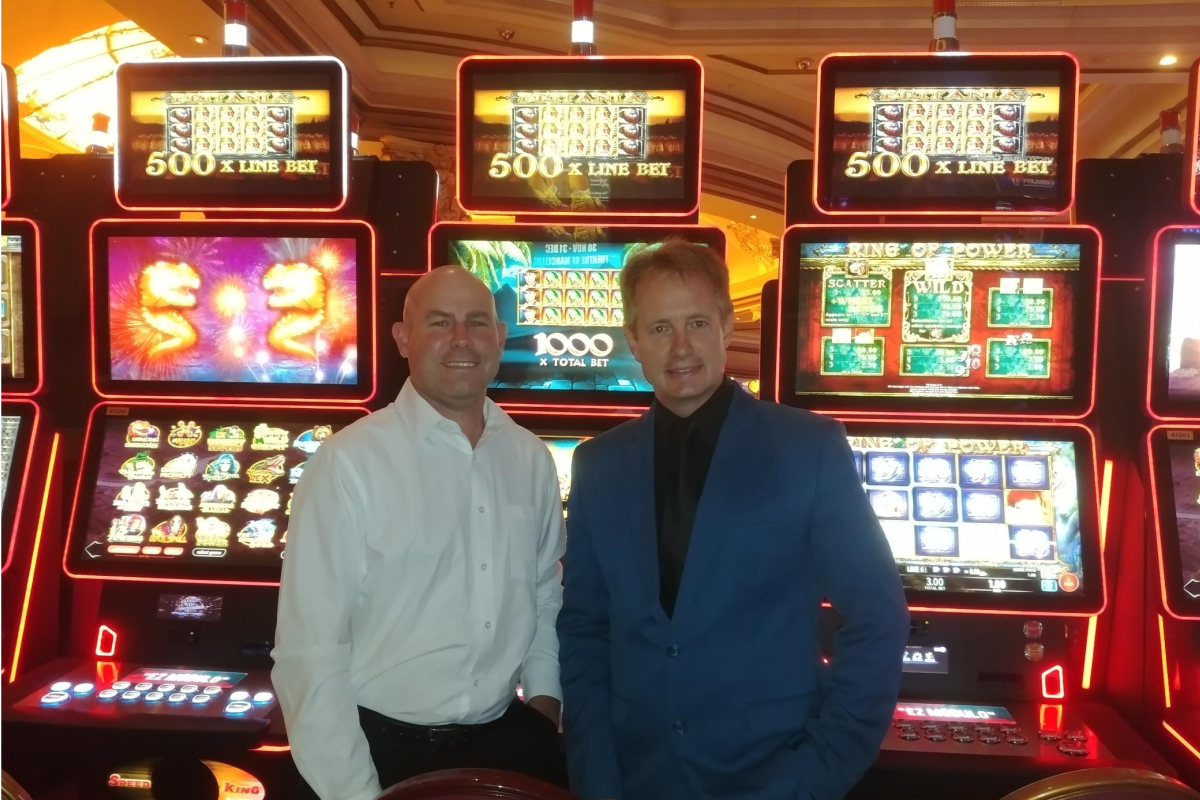 Reading Time:
1
minute
With hundreds of successful installations on the South African LPM market of the bestselling GAMOPOLIS™ 40 and 41 series of multi games, Casino Technology is now setting a foot on the casino segment in the country with EZ MODULO™ series of slot machines.
Elena Shaterova, Global Sales Director at Casino Technology said: "We are thrilled to announce that we are entering the casino segment in South Africa with first in the row installations made at Emperors Palace Casino in Johannesburg. Casino Technology has well established positions in the country, built along with our official distributor Atomic Gaming".
The luxurious Emperors Palace Casino now offers the compelling and loved by players multi game SPEED KING™, housed in the contemporary and modular EZ MODULO™.
Charles Louw, Slots Manager at Emperors Palace said: "At Emperors Palace we stay at the forefront of new technology and aim to give our players the most innovative experience. EZ MODULO™is an exciting offering to add to our gaming floor mix".
Admired for its modern and convertible modular design, EZ MODULO™ is an excellent choice for every casino. With its two 27" HD monitors and a 24" video topper, the slot machine allows the game to be displayed comfortably at eye level while the attractive video topper displays video adverts of various games on offer.
"Launched recently, EZ MODULO™ has been nominated for several industry awards. The slot machine demonstrates Casino Technology's cutting-edge technology with content, appealing to the needs of operators and players alike. The highest quality monitors, the lighting and the great sound keeps players engaged and increases time on device", commented Andrew Stewart, Operations Director at Atomic Gaming – official distributor of Casino Technology`s products in Sub-Saharan Africa.