Habanero gives players the chance to Hallo-WIN with launch of Pumpkin Patch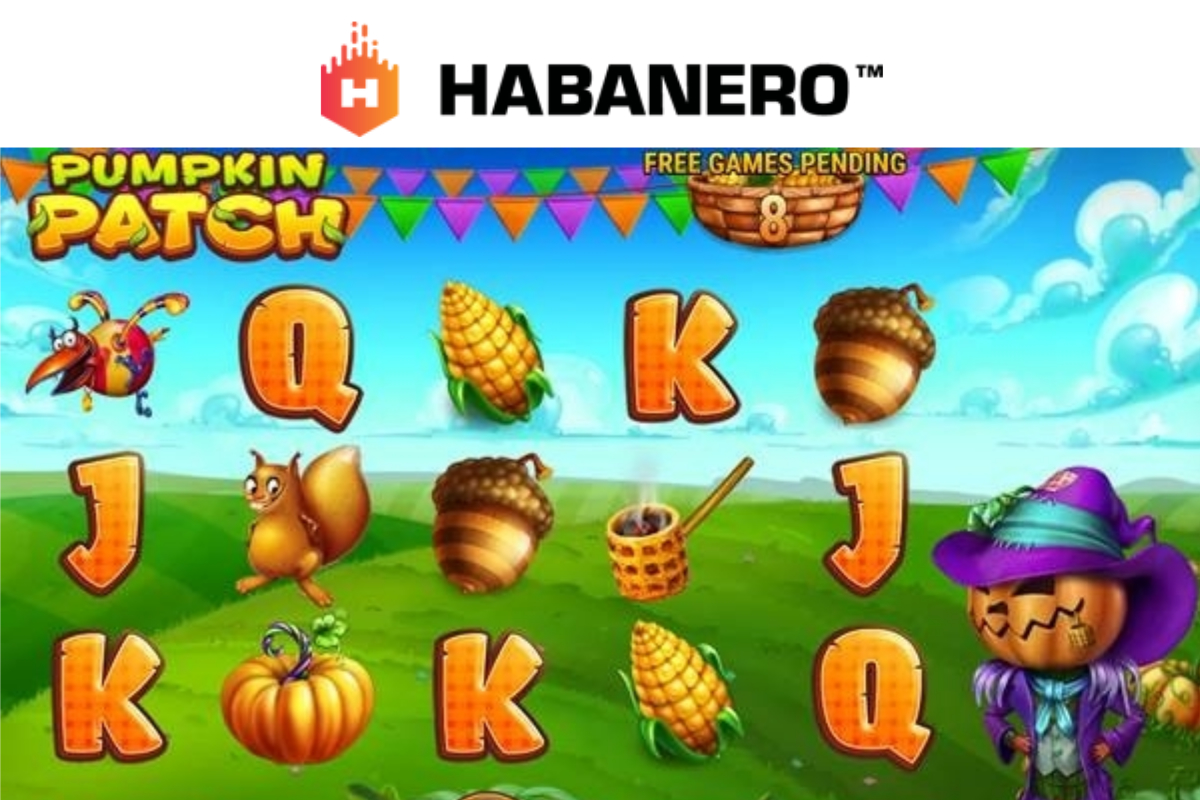 Reading Time:
< 1
minute
Premium slots and table games provider Habanero is giving players the chance to win big this Halloween with its latest thrill-a-minute release Pumpkin Patch.
Players hoping to carve out big prizes should keep an eye out for the squirrel and crow symbols as they hunt around the field turning the scarecrow's pumpkins into wilds.
Any corn in a winning combination is collected to help earn free games which are triggered when three pumpkins appear in what is one of the supplier's most engaging games to date.
Available to play across all devices, Pumpkin Patch features high-quality graphics and a pitch-perfect soundtrack designed to entertain players throughout.
Toni Karapetrov, Head of Corporate Communications at Habanero, said: "We are always trying to make our games topical and exciting and we have done that with Pumpkin Patch.
"Halloween is one of the most exciting dates on the calendar so we have been sure to includes lots of treats as well as tricks in Pumpkin Patch to help players Hallo-WIN this October."
You can view a demo of the game on YouTube here:  https://youtu.be/FFFmSBtnoWs
About Habanero:
Habanero is a supplier of quality slots and table games for the online and land-based casino industries. Hosted on Habanero's own platform and made available at a competitive rate, these games are tailored to the widest possible variety of devices, allowing operators in multiple territories to maximise their incomes. Purchased by a group of European investors in 2012, the company now boasts a host of skilled designers, developers and mathematicians. Its management team has over four decades' worth of experience in betting and gaming. 
QTech Games recruits Martin Trang for the role of Global CMO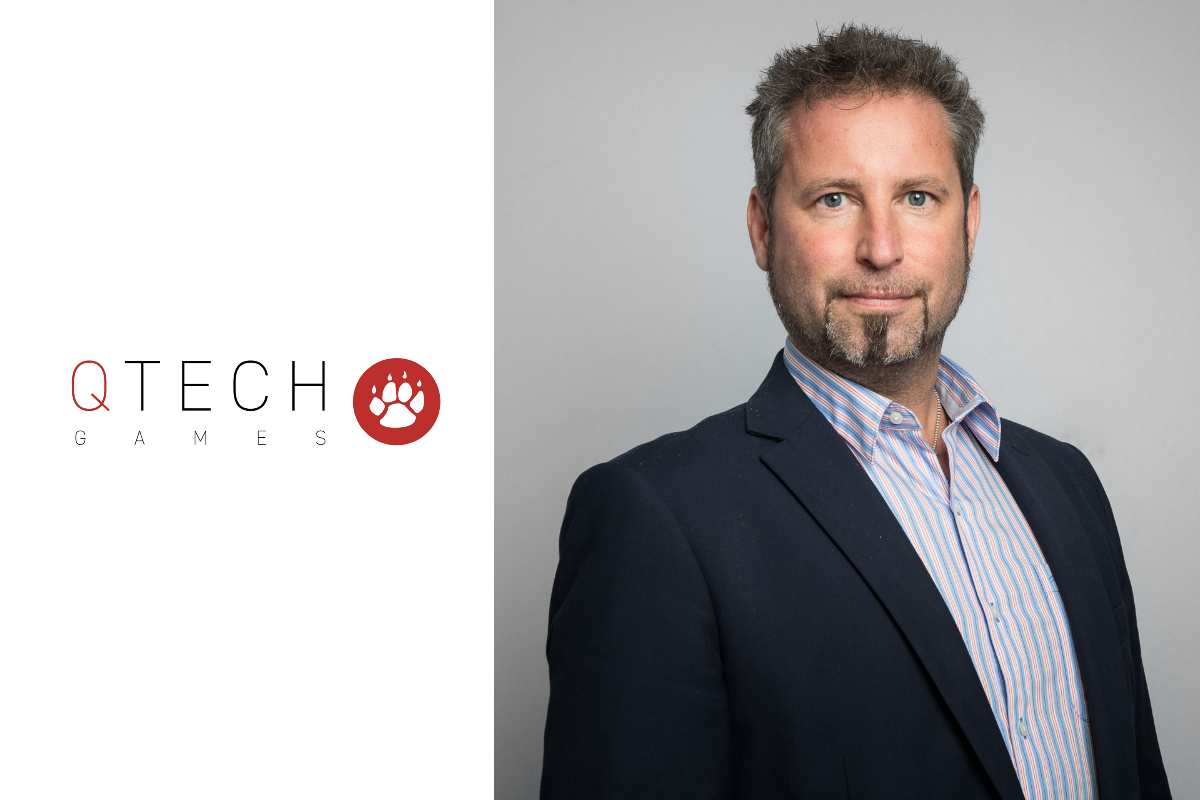 Reading Time:
3
minutes
Leading distributor for emerging markets secures respected marketing head to continue expansion of its brand and global footprint
QTech Games, the number-one games distributor across Asia and all emerging markets, has appointed Martin Trang to the full-time position of Chief Marketing Officer (CMO).
Trang possesses a wealth of international experience within marketing and sales, product management and business development, having served with success across similar roles at respected event organisers (CMO at M&SE), front-end developers (Regional Director for Southeast Asia at Frosmo), FMCG (Country Manager, Norway at British American Tobacco) and Pharmaceuticals (Vice President and Global Brand Manager at Orion Pharma). This eclectic body of work affords Trang unique bird's-eye view and insight into stewarding the immediate future of the QTech Games brand and its varied digital assets.
Trang's academic background also speaks to a strong command of business acumen and analytical rigour, having completed marketing and business courses with honours in California, alongside a Master of Science (M.Sc.) degree in Materials Technology at the Royal Institute of Technology. Trang additionally holds an Executive MBA in Finance from Hanken School of Economics.
More broadly, Trang brings over 20 years' experience in marketing and sales across varied sectors, including igaming, to bear at QTech Games, bolstering and diversifying its C-Suite's core competencies. Leveraging deep experience alongside an extensive network of long-standing relationships, Trang is well-versed to lead on commercial and marketing strategies at a time when acceleration in the digital-entertainment sphere is at its pinnacle.
The Board of QTech Games commented: "Following on from Daniel Long's recent appointment at CCO, we're thrilled that Martin has agreed to now join us in a permanent, full-time capacity at CMO. It means we can really hit the ground running next year, and refine our commercial pathway and brand strategy ahead of ICE London and numerous other consequential trade shows from Asia to Africa and Eastern Europe to LatAm over the coming 12 months. His background also advances a keen analytical eye, sound commercial judgement and savvy stewardship of our burgeoning QTech Games marketing team.
"Together with Daniel, their array of multifaceted knowledge, coupled to staff leadership and flair for bottom-line accountability, make these guys the perfect partnership to oversee the next phase of our worldwide expansion into new territories. In short, it's a timely hiring move that helps consolidate and re-ignite the QTech platform's position in the vanguard of the industry for taking the best online games to market across emerging territories. We're confident these appointments will assist us in achieving our goals, chiefly powered by clear tactical focus around the customer experience, innovation tech and, of course, our own brand and its resilient values.
"To have a proven performer take the reins in one of the most important domains of discourse for any distributor is a mark of how far we've come as a company and indicative of our established status in the market as the number-one distributor for all developing markets."
Trang added: "I'm delighted to be joining such an established and progressive company full-time. Implementing the correct strategy for its 'two keystones' model has been pivotal to QTech Games' sustained success. Firstly, beyond the great games, fully owning the technology sets QTech Games apart, enabling us to offer a number of flexible features which no competitor can rival. And secondly, outside of Asia, we've secured strongholds in all the important "margin" markets, demonstrating organic growth across channel and border. It grants us a unique position and status in the space.
"Ultimately, QTech Games is not a mere Asian aggregator but a true international distributor of digital entertainment that's continuing to attract clients from all over the world. From LatAm to the CIS-facing countries and even the Indian market, we're stealing a march on the competition. I'm sure that we can now build on this success and gain even more market traction and brand recognition, as one of the largest providers of digital entertainment on the market."
Draft agenda available for Prague Gaming & TECH Summit 2023 (29-30 March)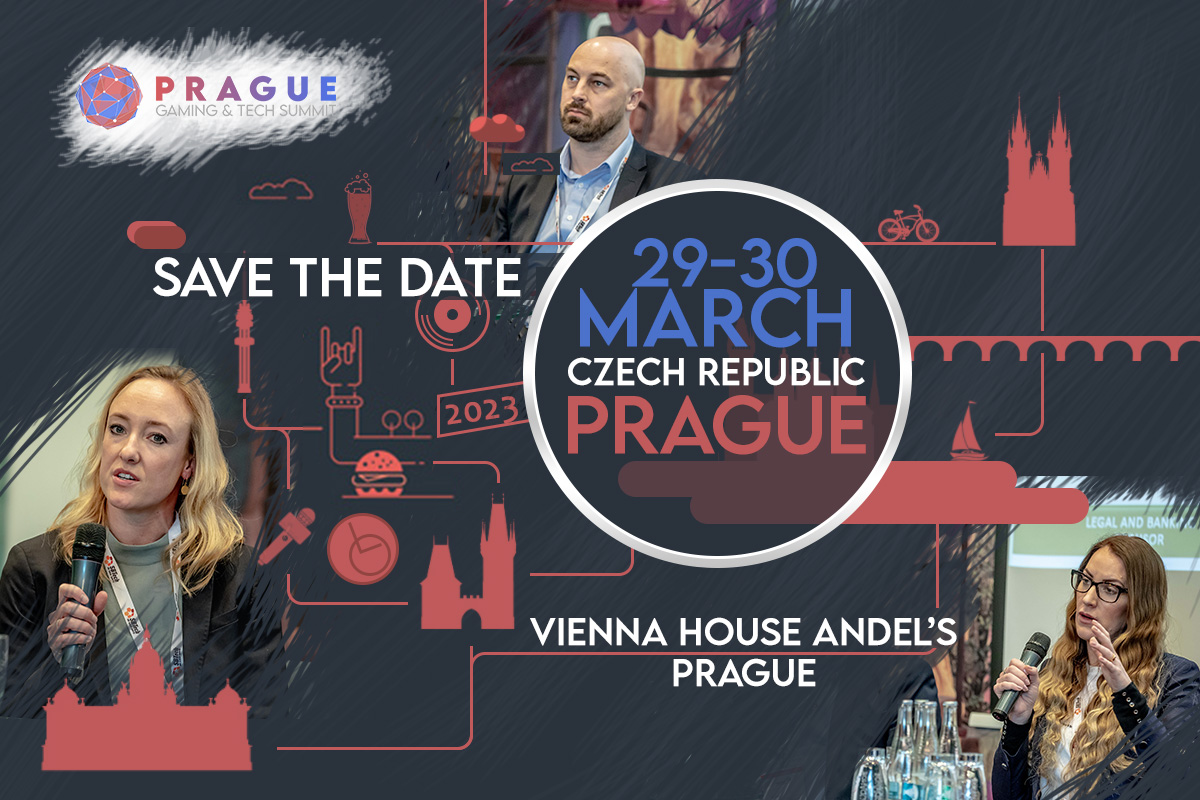 Reading Time:
4
minutes
Draft agenda of the 2023 Prague Gaming & TECH Summit is now available
Leading speakers from globally recognized companies confirmed
Early Bird rate available until the end of the year
The success of the PRAGUE GAMING & TECH SUMMIT is guaranteed based on the results the team at HIPTHER Agency has seen in the past 7 years when connecting several industry stakeholders during their summits and meetups. Without any doubt, the #hipthers always strive to bring quality discussions for the audience.
In 2023, the 2-day event will feature even more forward-thinking discussions, bring quality compliance reports and share the latest market-related information from Czechia, Slovakia, Poland, Austria, Germany, Switzerland, Hungary, and more.
The event takes place at the Vienna House Andel's Prague between 29-30 March, and the delegates are invited to take part in an upgraded event that has always been considered as a must-attend conference in the region for many leaders.
The draft agenda is now available and the organizers invite you to register at the discounted Early Bird rate that is available until the end of the year.
Register here | View the program | Become a Sponsor
The draft agenda includes the following panels and topics:
Gambling Industry Spotlight: Czech Republic
Gambling Industry Spotlight: Slovakia, Poland
Gambling Industry Spotlight: D-A-CH
Fintech in the CEE region and beyond
Fintech-bank partnerships
Emerging Risks in the Convergence of Payments and Commerce
The risks that are ahead for Fintech, increased exposure to regulatory requirements, sanctions, and legal actions
Thrive in a more regulated business environment
Blockchain in the CEE region and beyond
European Union wanting regulations on crypto
Digital Euro
Markets in Crypto-Assets Regulation (MiCA)
Blockchain for Supply Chain Transparency
Sustainability, and the blockchain
IMGL MasterClass
The opportunity and challenges of entering the US, iGaming market trends and global expansion
Preparing for Quantum Times
Quantum computing and Quantum technology
10. How is the technical SEO setup different for affiliates versus operators and what to watch out for?
11. VRevolution – XR, Augmented Reality and Virtual Reality in their golden age
AI and automation, ethics and barriers
The Ongoing Democratization of AI
Generative AI
Ethical and Explainable AI
Augmented Working
Responsible Gaming
Marketing in the metaverse, how will Web3 and NFTs help define the future of iGaming and sporting events
NFTs – unlocking the potential of digital assets
Esports in the CEE region
The Slots Business, game development, streaming
Cybersecurity, a growing need
75 speakers are already confirmed, here are some of the names from the extensive list:
Claire Osborne – Vice President of Interactive, Inspired Entertainment
Hayley Brady – PARTNER, HEAD OF MEDIA AND DIGITAL, UK at Herbert Smith Freehills
Deborah Boecha – Founder and CEO at Onit Center
Viktoria Soltesz – Founder at PSP Angels
Ivana Flynn – SEO Director at ComeOn Group
Rita McClelland – Principal Analysts at VIXIO
Jose Uribe – Head of Innovation at All-in Global
Daniel Gunba – Founder / CEO of NFT project TRIIONFT
Conrad Bugeja – Group Head SEO at LeoVegas
Vadim Aidlin – Chief Executive Officer at Mamuta Media
Milorad Matejic – Director of SEO & Publishing at Gaming Innovation Group
Robert Lenzhofer – Co-Founder & CEO at Hölle Games
Dr. Arthur Stadler – Attorney and Founding partner at STADLER VÖLKEL Attorneys at Law
Alexis Wicén – CEO and Founder of Unibo and Scatters
Dimitris Panageas – Group General Counsel of KAIZEN GAMING
Marek Plota – Founding Attorney at RM Legal & Gaming In Poland
Amir Mirzaee – COO & Managing Director of Bayes Esports
Dr. Joerg Hofmann – Partner at MELCHERS LAW
Sönke Kirchhof – CEO at INVR.SPACE
David Stancel – CTO & CIO at Fumbi
Jakub Kolomicenko – Senior Compliance Officer at Kaizen Gaming
William J. Pascrell, III, Esq – Partner at Princeton Public Affairs Group, Inc.
Gustaf Hoffstedt – Secretary-General at the Swedish Trade Association for Online Gambling
Piotr Dynowski – Partner/Attorney at Law/Head of IP/Media/Tech&Comms Practice at Bird & Bird Poland
Besides the speakers and moderator, the top decision-makers and business influencers are joining the key event of the Central and Eastern European region during Spring time and be ready to gain access to a wealth of information while also enjoying some quality networking.
C-level executives, compliance experts, government officials who are active in the iGaming, eSports, Blockchain, Artificial Intelligence, Fintech, Virtual/Augmented/Mixed Reality, and many more are going to share their knowledge and are ready to meet you in Prague between 29-30 March 2023.
Participants also have the opportunity to explore the future by entering the metaverse via virtual reality goggles onsite during the show.
At the moment you can enjoy a substantial discount by opting for the Early Bird Rate when registering your Delegate Pass or opting for the Combo Pass (which includes 3 nights of accommodation at the official hotel). You can find more details here: https://hipther.com/events/prague/regprague2023/
As always, the team is continuing their initiative for a sustainable future are taking even more steps that directly impact the conservation of the planet's ecosystem and biodiversity
Additionally, make sure to keep an eye on the European Gaming Quarterly Meetups, which also offer a virtual opportunity to stay up to date with the gaming industry throughout the year.
Hipther Agency is the parent brand of European Gaming, PICANTE, WireUp Zone, Gaming Americas, eSports Connect, the HIPTHER news app, and the WireUp networking app found on the Play Store.
To receive constant updates from the HIPTHER network and conference agenda updates, subscribe here: http://eepurl.com/hfyZxf
For sponsorship/speaking inquiries, make sure to reach out to Zoltan Tuendik (Co-Founder and Head of Business at Hipther) at [email protected]
For media-related inquiries, please contact Alexandru Marginean (Marketing Specialist at Hipther) at [email protected]
Kalamba Games travels to Sin City in third Megaways™ release Phat Cats Megaways™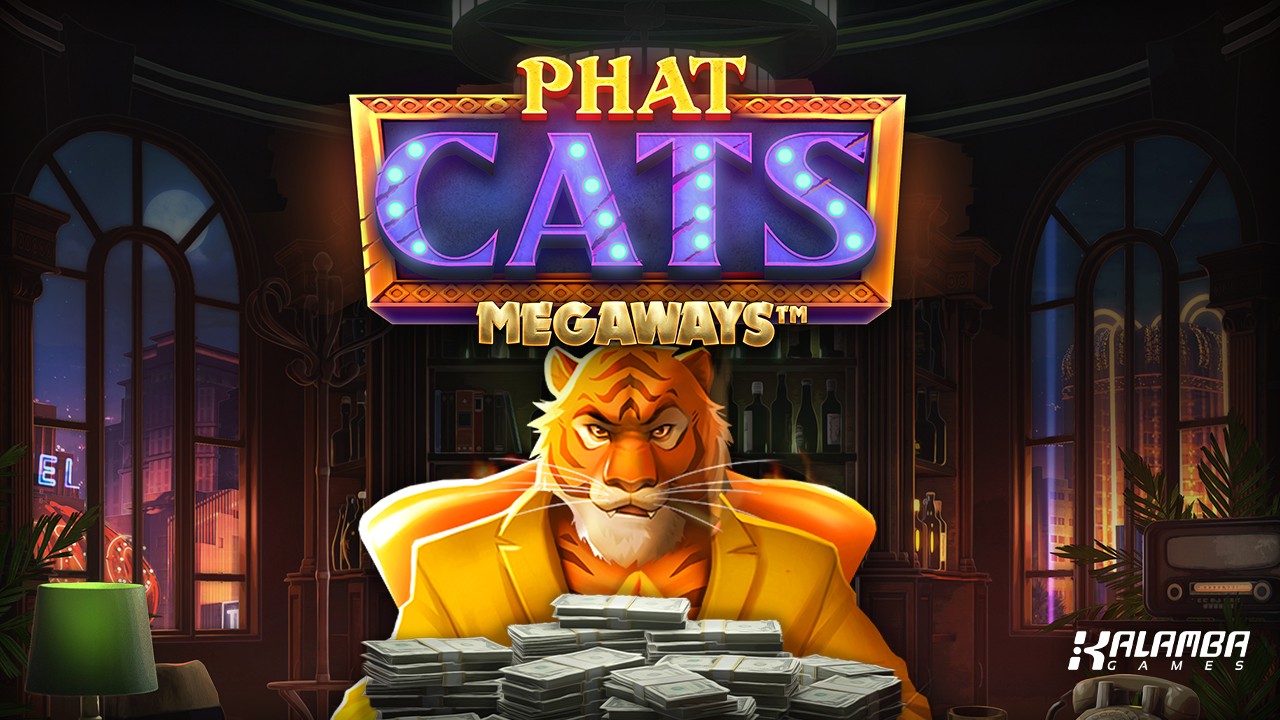 Reading Time:
2
minutes
Kalamba Games heads to the Vegas strip with a group of feisty felines in its latest Megaways™ release Phat Cats Megaways™.
This high volatility 6-reeled slot is home to a staggering 200,704 winning ways and symbols including a roster of colourful cat characters that must form matching combinations to award a win. Players are aided in the creation of winning lines by Wild symbols which substitute for all other symbols except the bonus, coins, mystery, upgrade and lock symbols.
These game-altering mechanics are triggered by players landing Mystery symbols on the game board. When landed, these nudge down the reels each spin until they leave the game board, with each spin revealing a base game symbol or a coin which awards its value as a bet multiplier. Lock symbols lock the part of the column below the position in which they land and in a new twist on the MegawaysTM mechanic, Upgrade symbols do this plus may increase the height of columns 2-5 by one for the next spin.
At least three bonus scatters are required to gain access to the free spins round where four active rows on reels two and four of mystery symbols are initially awarded. These spins continue infinitely or until all mystery symbols have left the game board. Extra mystery places can be landed and a win multiplier increases by 1x after each successive spin.
With numerous innovative mechanics working concurrently, Kalamba Games continues to develop intuitive gameplay to deliver players highly engaging slots with Phat Cats Megaways™ being the latest addition to its high-quality and diverse portfolio.
Alex Cohen, COO and Co-Founder at Kalamba Games, said: "Providing players with mystery mechanics in Phat Cats Megaways™ allows for each spin to provide unparalleled excitement as players never truly know what the next spin could hold for them.
"Additionally, developing a bonus round with the possibility of infinite free spins and an ever-increasing multiplier boosts the winning potential present within the title. With a huge 20,000x max win up for grabs, we are sure players will be drawn to innovative features, exciting gameplay and vibrant glitz and glamour displayed from this Sin City-inspired title."