Habanero gives players the chance to Hallo-WIN with launch of Pumpkin Patch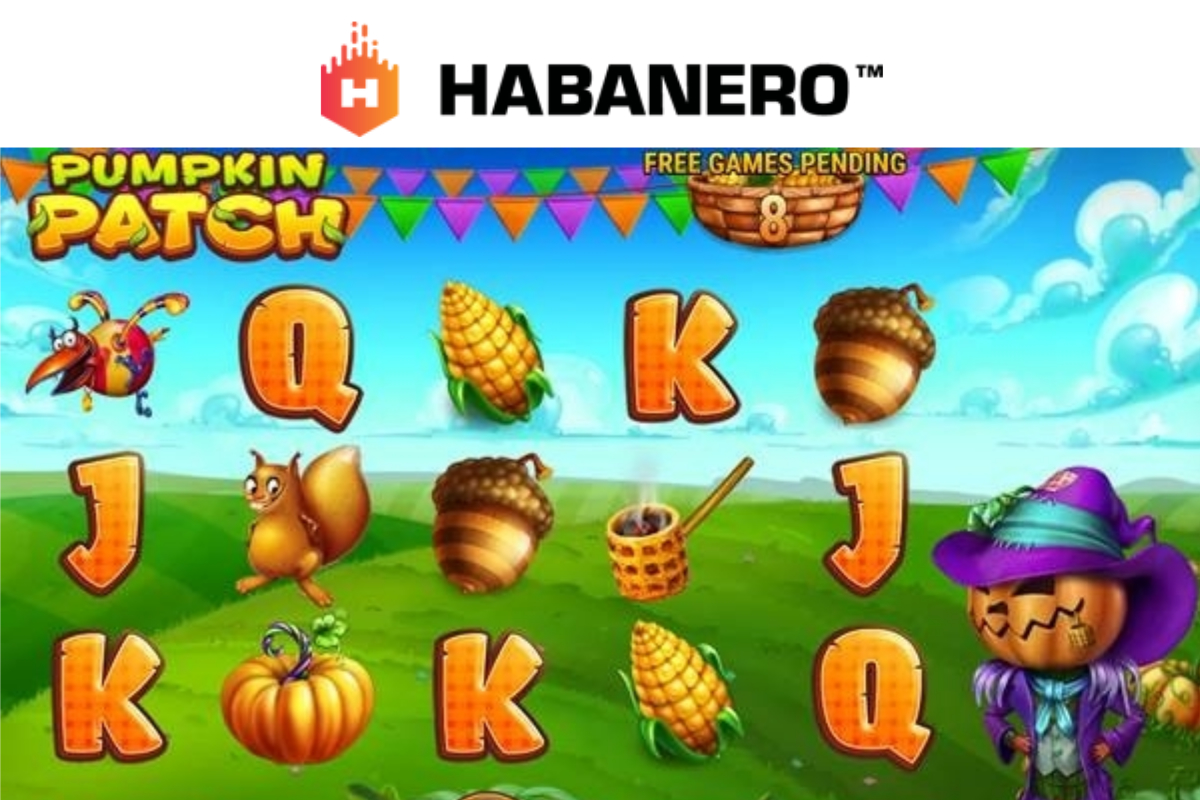 Reading Time:
< 1
minute
Premium slots and table games provider Habanero is giving players the chance to win big this Halloween with its latest thrill-a-minute release Pumpkin Patch.
Players hoping to carve out big prizes should keep an eye out for the squirrel and crow symbols as they hunt around the field turning the scarecrow's pumpkins into wilds.
Any corn in a winning combination is collected to help earn free games which are triggered when three pumpkins appear in what is one of the supplier's most engaging games to date.
Available to play across all devices, Pumpkin Patch features high-quality graphics and a pitch-perfect soundtrack designed to entertain players throughout.
Toni Karapetrov, Head of Corporate Communications at Habanero, said: "We are always trying to make our games topical and exciting and we have done that with Pumpkin Patch.
"Halloween is one of the most exciting dates on the calendar so we have been sure to includes lots of treats as well as tricks in Pumpkin Patch to help players Hallo-WIN this October."
You can view a demo of the game on YouTube here:  https://youtu.be/FFFmSBtnoWs
About Habanero:
Habanero is a supplier of quality slots and table games for the online and land-based casino industries. Hosted on Habanero's own platform and made available at a competitive rate, these games are tailored to the widest possible variety of devices, allowing operators in multiple territories to maximise their incomes. Purchased by a group of European investors in 2012, the company now boasts a host of skilled designers, developers and mathematicians. Its management team has over four decades' worth of experience in betting and gaming. 
Work hard, play hard: Parimatch means business in esports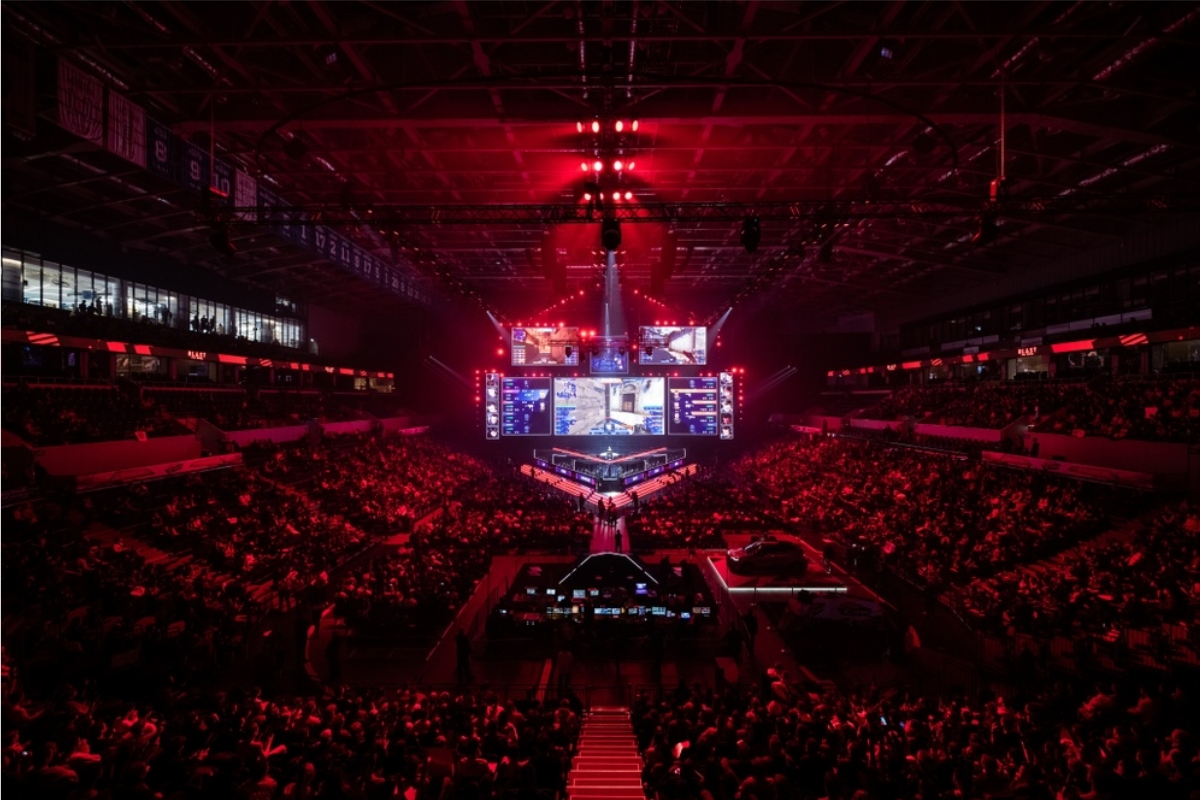 Reading Time:
3
minutes
When Parimatch looks for ambassadors, they favour the bold; Connor McGregor, Mike Tyson, and most recently, Daniil 'Zeus' Teslenko. However, while the former two are revered for their physicality, Teslenko is famous for equal shows of fighting spirit in esports – a market that Stepan Shulga, Head of Esports at Parimatch, believes will be in the top three for sports betting by 2021.
Parimatch has shown its ambition to remain at the forefront of the esports betting market with the appointment of Counter Strike 1.6 and CS:GO legend Daniil 'Zeus' Teslenko as brand ambassador.
Sticking to its philosophy of signing ambassadors who share the brand's abundance of fighting spirit, Parimatch's announcement of Teslenko signifies a continued belief that esports will continue to move up the charts as a sports betting market, and Stepan Shulga, Head of Esports, wants Parimatch to remain a leader of it.
"We have long been at the forefront of the burgeoning esports industry, recognising its growth potential early on and paying it the same amount of attention as traditional sports. A significant proportion of R&D at Parimatch is focused on developing esports features to dramatically enhance user experience, which is why the brand is considered to be one of the top esports bookmakers," he explained. "Having ambassadors in different sports is a great practice, but we think it's especially important to have ambassadors that exemplify our values of fighting spirit. Daniil is a unique sportsman, his career spanned two parts of the history of the legendary game Counter-Strike, he was the world champion in version 1.6 and reached the same heights in the current version of CS:GO. To do it twice, in different eras, shows more than just talent; it displays an elite mentality, and that's why we brought Daniil on board."
And it's stars like Teslenko that have been pushing esports to new heights in 2020, with many analysts predicting that it is now on track to becoming the world's most watched sport. It's trajectory as a betting market has followed this upward trend, and Stepan expects to see esports overtake many of the more traditional markets by 2021.
"We are sure that esports is already in the top five sports worldwide if we talk about all sports betting globally," he continued. "Our expectations are to see esports in the top three games in terms of turnover by 2021. The quarantine and global lockdown only strengthened our hypothesis that investing in esports is justified."
Indeed, Parimatch invested in esports relatively early on in its journey to becoming a fully-fledged sports betting market, and it has found success by focussing on quality over quantity.
"More often, the average rate in esports is higher than in traditional markets, such as football, where naturally there is a much more significant volume," said Stepan. "In football, it is also more obvious how to engage the audience of an event, and there are thousands of events with thousands of different audiences. In esports, there are much fewer events, and the audience, while large, can be harder to engage. Our challenge is to find the key to the audience, speak the same language with them, and give them the quality of service and product they expect."
Another challenge for operators that separates esports from traditional sports is the lack of centralized regulation. Stepan explained that in sports, there is a governing force in the form of federations that have an established hierarchy and structure. In esports, there is no such authority yet, and that makes it more difficult for operators to establish a large supply of fixtures for customers to bet on. The events that Parimatch do offer, however, are always backed by reams of data and statistics to provide customers with a full view of the field.
"The most interesting aspect of esports is the accessibility of detailed data; about players, teams, and all sorts of various statistics," concluded Stepan. "We always give our players the maximum amount of information relevant to them on all devices, as esports fans know how much fine margins can matter when it comes to winning or losing."
With another natural born winner on its side in Teslenko, Parimatch has shown customers that it remains committed to leading the way in esports, while indicating to the industry that the market is well worth its attention and investment in 2020.
Gaming Innovation Group reports Q2 2020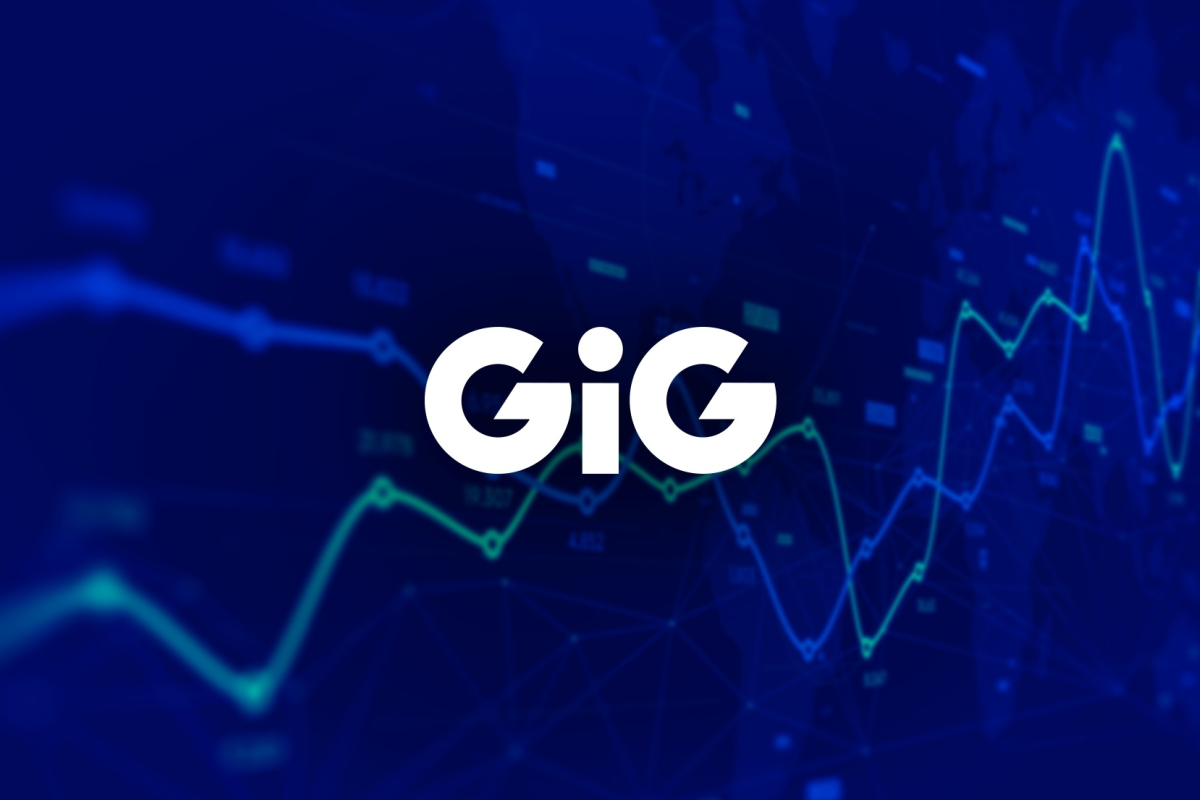 Reading Time:
2
minutes
Gaming Innovation Group Inc. (GiG) reports Q2 2020 revenues of €16.7 million and an EBITDA of €2.8 million.
"Q2 was a strong start for GiG as its first quarter as a B2B only company, and the signings after the quarter confirm further my confidence that the Company can continue to grow and flourish which will deliver shareholder value in the years to come.", says Richard Brown, CEO of GiG.
Financial Highlights
Continued quarterly growth with revenues in Q2 2020 of €16.7m (11.3), 47% growth Y/Y and 49% Q/Q
EBITDA in Q2 2020 was €2.8m (1.5), 93% growth Y/Y and 382% Q/Q. EBITDA margin of 17.0% (13.0%)
Revenues in Media Services were €8.6m (8.6) in Q2 2020, EBITDA was €4.8m (4.7) with all time high for Paid
Revenues in Platform Services were €8.2m (4.2) in Q2 2020, EBITDA was €-0.9m (-1.1)
EBITDA for Sports Betting Services improved to €-0.9m (-1.5) due to reduction in operating expenses by 44%
Cash flow from operations in Q2 2020 was €10.1m (3.2) and cash used in investing activities was €1.5m (3.5).
Operational Highlights
The B2C vertical was divested to Betsson effective on 16 April 2020, with Betsson as a new long term customer on Platform Services
Media Services continued its quarterly growth in both revenue and FTDs, up 5% and 22% respectively
SkyCity's successful online expansion in 2020 confirms GiG's ability to transition a land based casino to online
Signed long-term agreement with GS Technologies Limited for the provision of GiG's platform and front-end development to a new casino brand
The sales pipeline developed positively, however some of the final contract negotiations was delayed as land based operators came to terms with actions around Covid-19
Cost savings initiatives are progressing according to plan, which is expected to further reduce operating expenses by year end 2020
The number of employees decreased from 709 to 487 year-on-year
The SEK300 million bond was repaid on 22 April 2020.
Events after Q2
Signed three new long-term agreements for GiG's platform including sports and managed services, further agreements are expected to be signed before year end
The positive development continues after Q2, July revenues on adjusted basis were up 38% compared to same period last year
The revenue guiding for continued operations for 2020 are increased to between €52 – 57 million, with an EBITDA expected in the range of €12 – 15 million.
Investor presentation and webcast
CEO Richard Brown will present the Q2 2020 results via livestream at 10:00 CET. The presentation will be followed by a Q&A-session, and investors, analysts and journalists are welcome to participate. The presentation will be given in English.
OneTouch unleashes the phantoms in Tiki Terror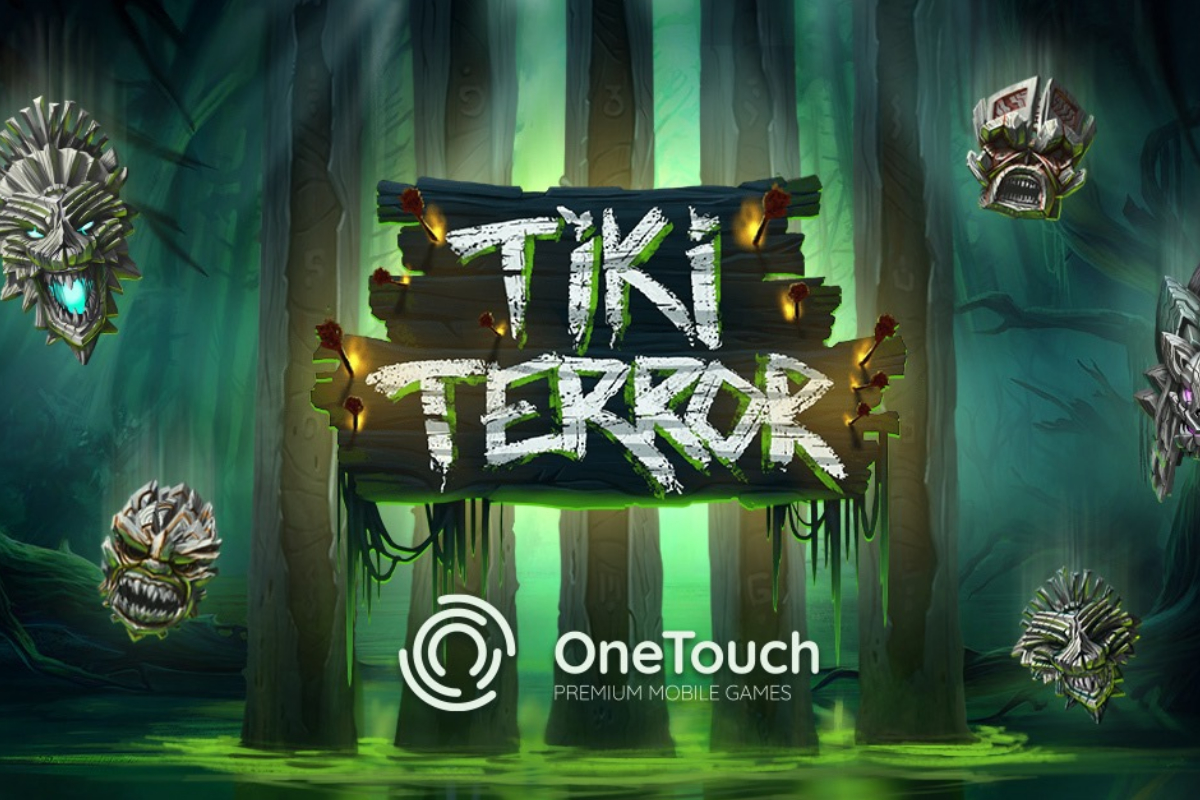 Reading Time:
< 1
minute
Supplier adds spooky slot to engaging mobile-first portfolio
Mobile-first games developer OneTouch is challenging players to embrace the dark side with the launch of its ghostly new slot, Tiki Terror.
The 5×4 title invites players to an amphibious world packed with humanoid-style Tiki symbols and eerily immersive sounds, as winning combinations set the terrifying Tiki masks alight.
This otherworldly new game challenges customers to match symbols on its fixed 50 paylines, with sticky Wilds and free spins available for those who successfully brave its enchanted gameplay.
Landing six or more Free Games symbols triggers the bonus round, with the innovative cashback feature granting players half their total bet, multiplied by the number of Free Games.
Ollie Castleman, Head of Marketing at OneTouch, said: "We're conjuring mysterious supernatural forces that can lead to huge real-life wins in Tiki Terror, the latest engaging addition to our portfolio.
"Boasting exciting new gameplay features, a spooky soundtrack and immersive visual effects amid an entrancing background, it is sure to send chills down your spine."
Tiki Terror can be enjoyed alongside OneTouch's full range of absorbing slots and classic table games. Click here for more information.