IGT Showcases the Future of Connected Play at the World Lottery Summit 2018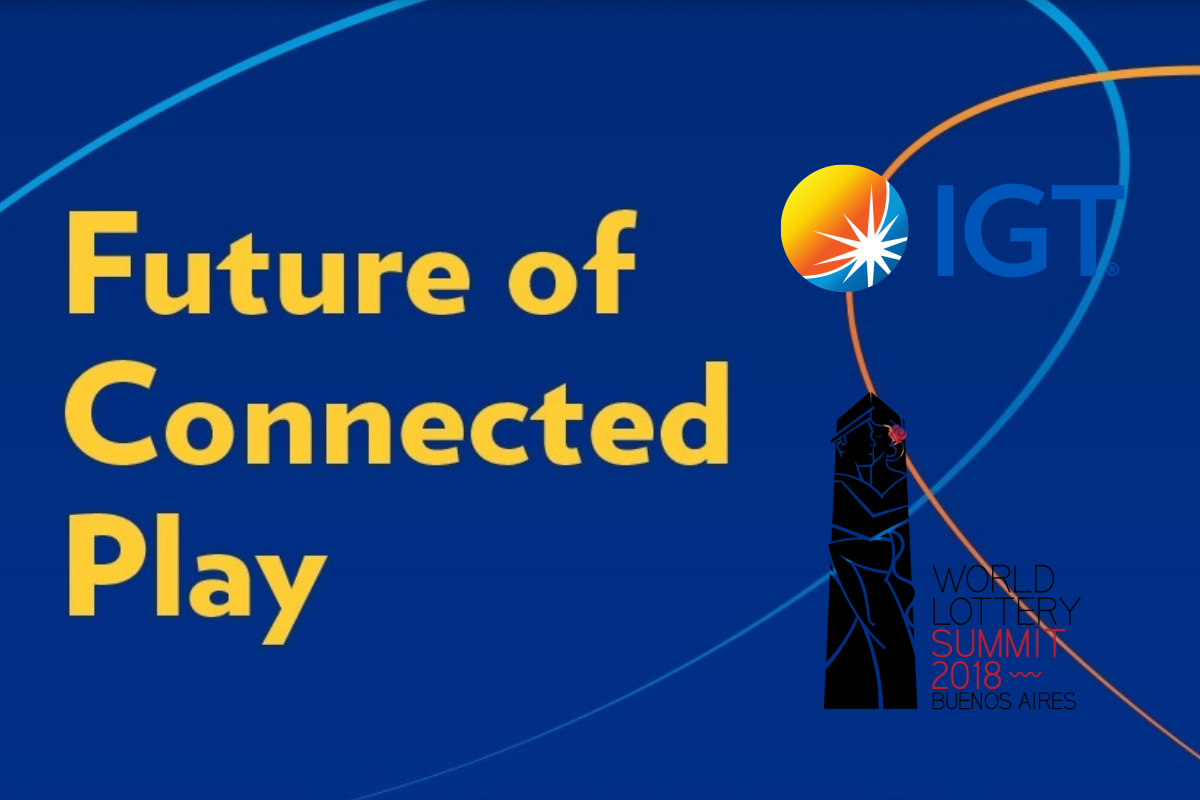 Reading Time:
3
minutes
International Game Technology PLC ("IGT") (NYSE:IGT) will showcase what's next in creating a seamless and connected experience for lottery players in its booth themed "Future of Connected Play" at the World Lottery Summit 2018 (WLS), Nov. 18-22, at the Hotel Hilton Buenos Aires.
"Visitors to the IGT booth are invited to explore a series of environments and learn how lottery players can connect across gaming verticals and channels. You will see ideas and solutions to evolve the play experience in each location," said Declan Harkin, Senior Vice President and Chief Operating Officer Lottery, International. "Our immersive experience reflects IGT's Customer First approach and investment in future-focused research, platforms and content to help lotteries offer seamless play and open a dialogue with new player demographics."
IGT will present a vision of convenient, fun, and secure lottery play in four settings:
At Home – The shoppable home makes lottery play quick and convenient through the player's preferred interface, with conversational commerce solutions leveraging voice-recognition devices and platforms, solutions to buy online and receive home delivery or digital tickets, and fast & convenient player-registration.
In Social Environments – Experience how easy it can be for consumers to select games, change devices, and enjoy an extended play experience via VLT and mobile.
On the Go – Wherever they are and whatever they're doing, players can connect with their favorite games. Solutions incorporate chatbot technology and multi-game-play experiences that continue seamlessly from land-based to mobile.
In-Store – The future of connected play includes a new IGT retail solution that is cashless and paperless, completely digitizing the player experience at retail, and a personalized shopper experience using digital signage based on data-driven insights.
In addition, the WLS 2018 program will feature the following IGT executives:
Paul Riley

, Vice President, Innovation and Lottery Transformation, will speak on the topics of Innovation and Connected Play during the Platinum Contributor Presentation on

Monday, November 19

, from

12:30 p.m. – 12:45 p.m.

in Ballroom Pacifico B of the Hotel Hilton Buenos Aires.

Wendy Montgomery

, Senior Vice President, Global Lottery Marketing, will participate in the Platinum Contributor Session on

Tuesday, November 20

, from

11:15 a.m. – 12:00 p.m.

in Ballroom Pacifico B of the Hotel Hilton Buenos Aires.
Find IGT at Booth P3 for a closer look at ideas, products, and services to transform play and fuel lottery growth.
About IGT:
IGT (NYSE:IGT) is the global leader in gaming. We enable players to experience their favorite games across all channels and regulated segments, from Gaming Machines and Lotteries to Digital and Social Gaming. Leveraging a wealth of premium content, substantial investment in innovation, in-depth customer intelligence, operational expertise and leading-edge technology, our gaming solutions anticipate the demands of consumers wherever they decide to play. We have a well-established local presence and relationships with governments and regulators in more than 100 countries around the world, and create value by adhering to the highest standards of service, integrity, and responsibility. IGT has more than 12,000 employees. For more information, please visit www.igt.com.
Cautionary Statement Regarding Forward-Looking Statements
This news release may contain forward-looking statements (including within the meaning of the Private Securities Litigation Reform Act of 1995) concerning International Game Technology PLC and its consolidated subsidiaries (the "Company") and other matters. These statements may discuss goals, intentions, and expectations as to future plans, trends, events, dividends, results of operations, or financial condition, or otherwise, based on current beliefs of the management of the Company as well as assumptions made by, and information currently available to, such management. Forward-looking statements may be accompanied by words such as "aim," "anticipate," "believe," "plan," "could," "would," "should," "shall," "continue," "estimate," "expect," "forecast," "future," "guidance," "intend," "may," "will," "possible," "potential," "predict," "project" or the negative or other variations of them. These forward-looking statements speak only as of the date on which such statements are made and are subject to various risks and uncertainties, many of which are outside the Company's control. Should one or more of these risks or uncertainties materialize, or should any of the underlying assumptions prove incorrect, actual results may differ materially from those predicted in the forward-looking statements and from past results, performance, or achievements. Therefore, you should not place undue reliance on such statements. Factors that could cause actual results to differ materially from those in the forward-looking statements include (but are not limited to) the factors and risks described in the Company's annual report on Form 20-F for the financial year ended December 31, 2017 and other documents filed from time to time with the SEC, which are available on the SEC's website at www.sec.gov and on the investor relations section of the Company's website at www.IGT.com. Except as required under applicable law, the Company does not assume any obligation to update these forward-looking statements. You should carefully consider these factors and other risks and uncertainties that affect the Company's business. Nothing in this news release is intended, or is to be construed, as a profit forecast or to be interpreted to mean that financial performance of the Company for the current or any future financial years will necessarily match or exceed the historical published financial performance of the Company, as applicable. All forward-looking statements contained in this news release are qualified in their entirety by this cautionary statement. All subsequent written or oral forward-looking statements attributable to International Game Technology PLC, or persons acting on its behalf, are expressly qualified in its entirety by this cautionary statement.
Source: IGT
Global Gaming to launch NanoCasino.com in Sweden in cooperation with Finnplay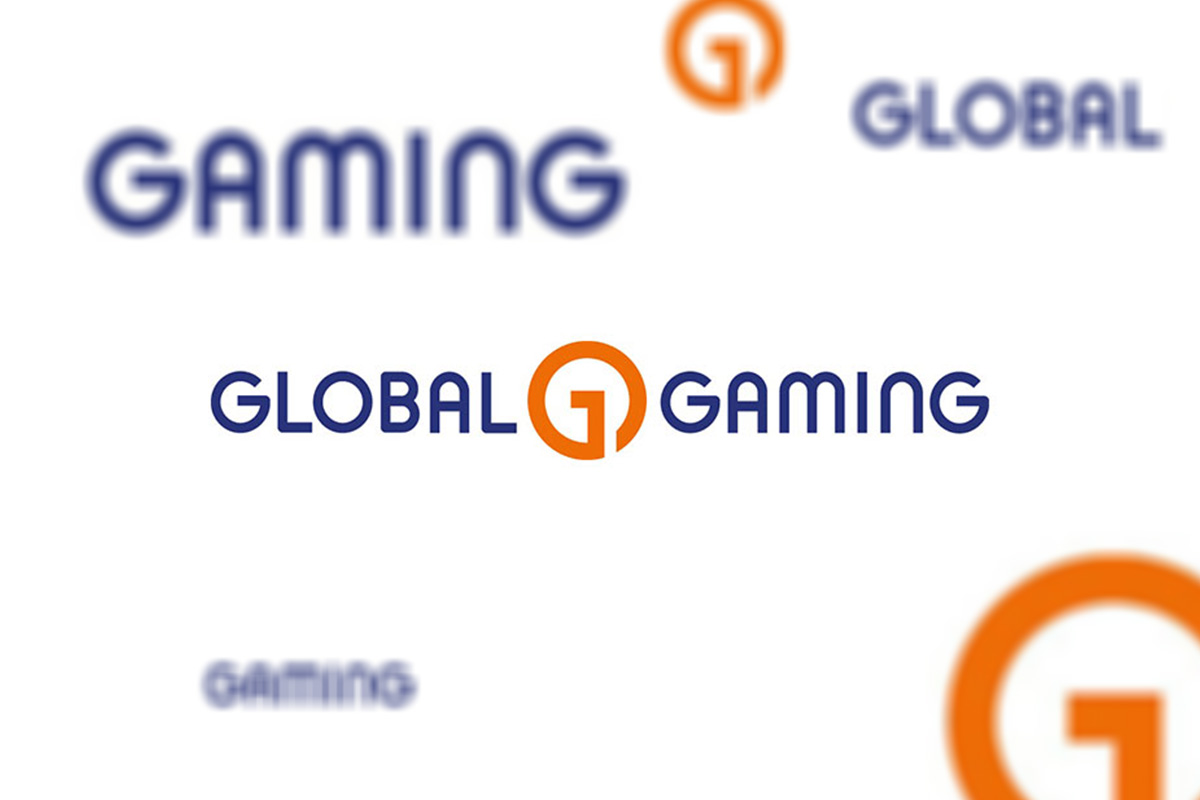 Reading Time:
1
minute
Global Gaming will be launching their new online casino, NanoCasino.com, in Sweden. The launch marks the first step in the cooperation between Global Gaming and Finnplay, announced last week, as well as being the first launch for Global Gaming on the Finnplay technology platform, which is licensed or approved for commercial use in the UK, Sweden, Malta, Romania, Bulgaria, Hungary, Denmark, Estonia and Mexico.
NanoCasino will be operated by Finnplay's subsidiary Viral Interactive Ltd., holder of a Swedish Gambling Authority licence for online gambling.
Tobias Fagerlund, Global Gaming's CEO, said: "It's a pleasure to launch NanoCasino with Finnplay as our partner. Both organizations are utterly professional, and we are certainly not wasting any time. I think the proof is in the fact that we have only just launched the cooperation last week but are already announcing the imminent launch in Sweden of a player experience that's fully licensed, safe and secure.
"The cooperation is clearly already bearing fruit, and we look forward to future opportunities for growth. Our absolute focus is on being able to continue offering our players the best and safest possible gaming experience, in all markets we wish to operate in."
Martin Prantner, Finnplay's CEO, said: "Finnplay is excited to launch the first brand in partnership with Global Gaming, which will bring an enjoyable and safe gaming experience to the Swedish players in accordance with the regulation. Our new platform, TITAN, is built for socially responsible gaming and fulfilling the compliance requirements in regulated markets."
Dutch Games industry in the spotlight at gamescom 2019 as this year's official partner country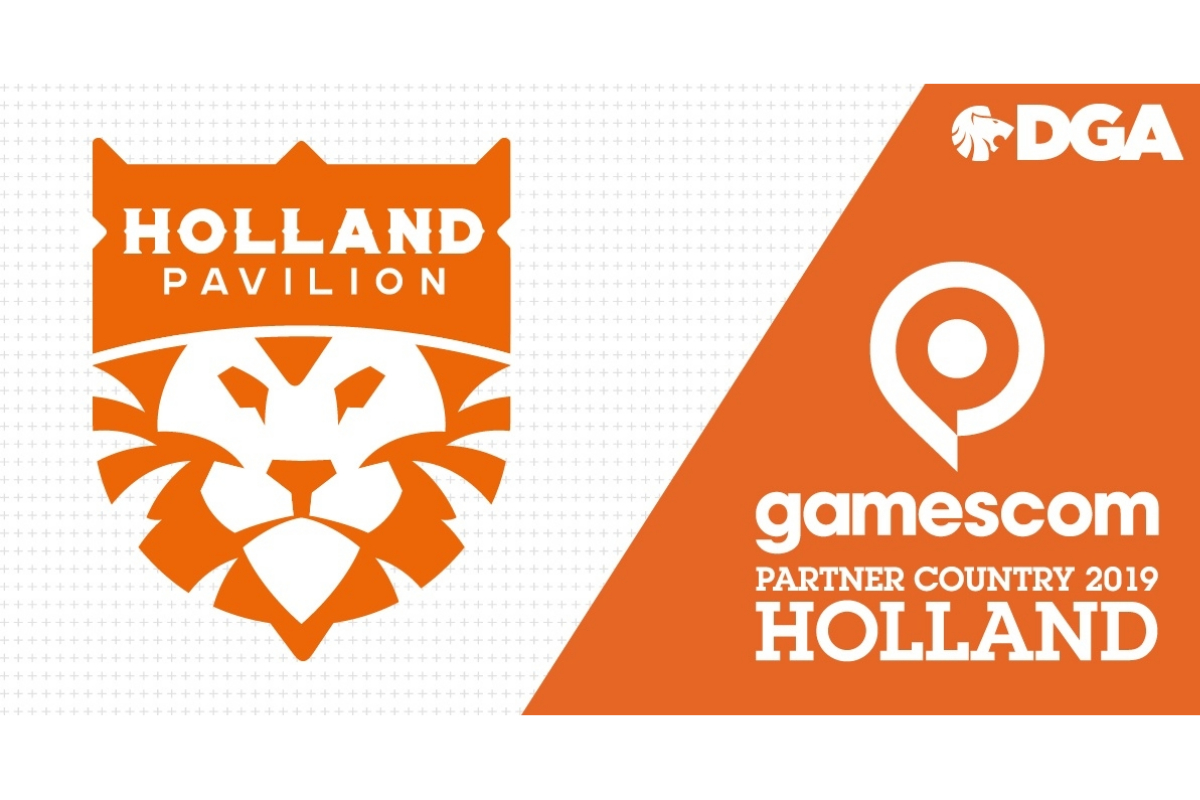 Reading Time:
1
minute
The Netherlands is the official partner country of 2019's gamescom! Dutch Games Association will be hosting the tenth Holland Pavilion at gamescom this year, bringing a record number of Dutch delegates and presenting the Netherland's newest projects to the world.
The Netherlands is the official partner country at gamescom this year!
This year, Dutch Games Association is proud to announce that the Netherlands is the official partner country for gamescom, the biggest European games expo. This means the Dutch games industry and its attendees will be in the spotlight worldwide. gamescom takes place in Cologne, Germany from August 20th to August 24th and is the most important event for game developers when it comes to sharing knowledge and expanding their network. The event combines B2B and B2C and attracts over 370,000 visitors from 114 countries.
It is also the 10th anniversary of the Holland Pavilion! It will not only be the largest Holland Pavilion so far to gamescom, but this year will also feature a record number of participants. A grand total of 30+ companies will present their games, services and products at gamescom.
DGA Chairman Horst Streck says "It's an honour to be chosen as gamescom's official partner country this year. For us in the Netherlands, being part of the games industry is about creativity and independence – finding new ways to push boundaries and come up with playful solutions both for entertainment products and serious games. There are hundreds of Dutch studios which embody these traits, along with a smaller core of large, internationally renowned companies. The Netherlands offers a healthy working climate with the ideal mix of freedom and support to allow studios to try new ideas.".
Betsoft partners with OGaming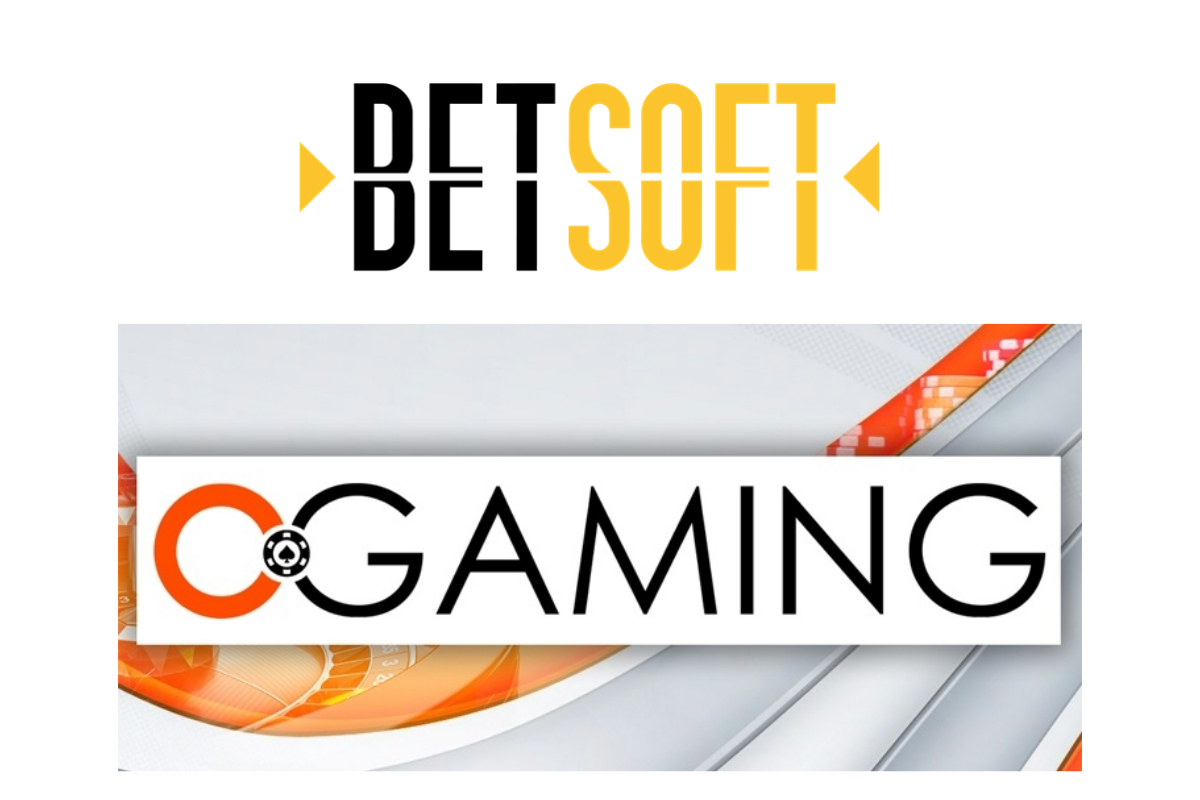 Reading Time:
1
minute
Deal will see innovative supplier's games live across portfolio of brands
Industry-leading casino content developer Betsoft Gaming has signed an agreement with OGaming which will see its full portfolio of cutting-edge games live across the operator's brands.
The OGaming Group, which currently has RioAposta live, is also launching EagleBet in the coming weeks, with a third brand to follow later this year. They will have access to Betsoft favourites, including recent smash hit slot games Spinfinity Man, Viking Voyage and Chillipop.
Today's agreement with OGaming marks another significant step for Betsoft as it continues to expand globally, signing a series of strategic deals with other operators in recent months including Caliente in Mexico, Carousel in Belgium and international brand Bethard.
Francesca Raniolo, Sales Executive, Betsoft Gaming, said: "We are delighted to partner with OGaming, who are one of the industry's most innovative, up-and-coming operator groups.
"We have made it a key point to expand in a number of growing markets, and this is yet another statement of intent from Betsoft."
Thomas Golding, Chief Executive Officer at the OGaming group, said: "We are very pleased to be offering Betsoft games across our brands, as they have some of the most exciting content in the industry.
"We are always looking to add new, dynamic content that will enhance our customer experience, and Betsoft's award-winning portfolio of immersive games will give our players some fantastic new titles to play."
Betsoft won the Innovation in RNG Casino Software category at the annual EGR B2B Awards at the end of June. The company was named the winner as a result of its product development for their revolutionary release Max Quest: Wrath of Ra.