Esports Entertainment Group Signs Exclusive Online Wagering Partnership With Epsilon eSports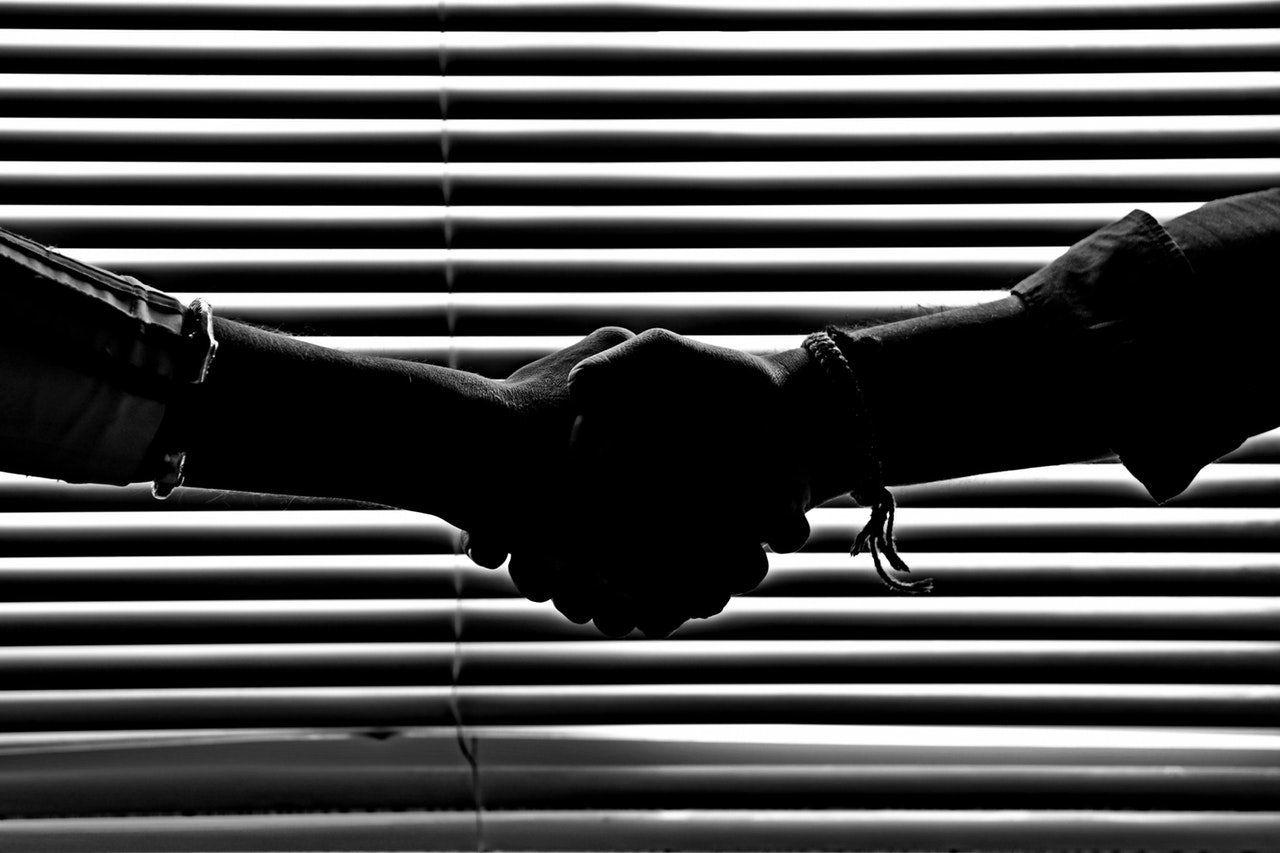 Reading Time:
3
minutes
Esports Entertainment Group Signs Exclusive Online Wagering Partnership With Epsilon eSports, A Tier-1 Multi-Champion Esports Organization
Esports Entertainment Group, Inc. (GMBL: OTCQB) (or the "Company"), a licensed online gambling company with a specific focus on esports wagering and 18+ gaming, is pleased to announce an exclusive online wagering partnership with Epsilon eSports ("Epsilon"), a well-established organization in the world of online competitive multiplayer games, in support of VIE.gg, the world's first and most transparent esports betting exchange.
MULTI-CHAMPION INTERNATIONAL ESPORTS ORGANIZATION
Founded in 2008 with the goal of becoming a symbol in the world of esports, Epsilon is a multi-champion esports organization headquartered in Belgium, with teams based across Europe and North America competing in Counter-Strike: Global Offensive; Gears Call of Duty; FIFA; and H1Z1 KoH. Epsilon is a leader in console esports, with multiple Call of Duty European Championships, as well as, a Smite World Championship.
Epsilon is recognized as one of the most important talent-producing eSports team organizations, with player transfers to NIP, AS Monaco, Fnatic, PSG and, most recently, a collaboration with English Premier League club Manchester City to combine their FIFA 19 rosters for the upcoming season of the Gfinity Elite Series.
Epsilon is a highly international esports organization, with players and members from over 20 different nations.
FIRST TIER-1 ESPORTS PARTNERSHIP FOR VIE.GG SETS NEW BENCHMARK
As one of the original big names in esports, with a successful history spanning more than 10 years, Epsilon represents the first Tier-1 esports organization to partner with the Company's VIE.gg esports betting platform. Moreover, Epsilon is working with VIE.gg on an exclusive basis for the following reasons:
1.  The VIE.gg P2P model is much more attractive to Epsilon because an esports fan (an Epsilon fan) always wins, as opposed to a "house" model where odds are heavily stacked against fans.
2.  VIE.gg is the first and most transparent esports bet exchange as a result of Esports Entertainment Group being a fully reporting SEC issuer in the United States.
3.  Player safety features built into VIE.gg create a fun but responsible esports betting experience for fans. For example, players must choose their maximum bet amounts when they initially sign up with VIE.gg. Any subsequent increase to those levels requires a 30 day cooling off period to make sure players do not get carried away.
4.  The recent addition of pool betting is a further extension of the P2P model, which allows groups of opposing fans to wager against each other when their teams go head to head.
5.  Given the fact some esports fans bet on esports, Epsilon fans may as well bet on a safe platform that also supports the organization.
Gregory Champagne, Chief Executive Officer at Epsilon eSports, stated "It is with great pride that today Epsilon partners with VIE.gg.  This is a whole different ball game, the first betting exchange platform where players challenge other players.  VIE.GG understands the community needs, and we are happy to have found the right partner that understands and supports players.  Extremely excited to begin this new venture and I can see nothing but big things to come from Epsilon / VIE.gg partnership during 2019."
Grant Johnson, CEO of Esports Entertainment Group, stated, "We are extremely honored to welcome Epsilon eSports to the VIE family.  As one of the first true esports organizations, Epsilon has a long and successful history of esports championships that has earned them a world class reputation and fan base.  As our first Tier-1 esports team partnership, today marks a significant milestone for VIE and we look forward to great success together."
ABOUT VIE.GG
VIE.gg offers bet exchange style wagering on esports events in a licensed, regulated and secured platform to the global esports audience, excluding jurisdictions that prohibit online gambling. VIE.gg features wagering on the following esports games:
Counter-Strike: Global Offensive (CSGO)
League of Legends
Dota 2
Call of Duty
Overwatch
PUBG
Hearthstone
StarCraft II
In 2018, VIE.gg announced affiliate marketing partnerships with 190 esports teams from around the world and expects that number to increase in 2019.
This press release is available on our Online Investor Relations Community for shareholders and potential shareholders to ask questions, receive answers and collaborate with management in a fully moderated forum at https://agoracom.com/ir/EsportsEntertainmentGroup
Redchip investor relations Esports Entertainment Group Investor Page:
http://www.gmblinfo.com
About Esports Entertainment Group
Esports Entertainment Group, Inc. is a licensed online gambling company with a specific focus on esports wagering and 18+ gaming. Esports Entertainment offers bet exchange style wagering on esports events in a licensed, regulated and secure platform to the global esports audience at vie.gg.  In addition, Esports Entertainment intends to offer users from around the world the ability to participate in multi-player mobile and PC video game tournaments for cash prizes. Esports Entertainment is led by a team of industry professionals and technical experts from the online gambling and the video game industries, and esports. The Company holds licenses to conduct online gambling and 18+ gaming on a global basis in Curacao, Kingdom of the Netherlands and the Kahnawake Gaming Commission in Canada. The Company maintains offices in Malta, Curacao and Warsaw, Poland. Esports Entertainment common stock is listed on the OTCQB under the symbol GMBL.  For more information visit www.esportsentertainmentgroup.com
DouYu International Holdings Ltd Raises $775 Million in U.S. IPO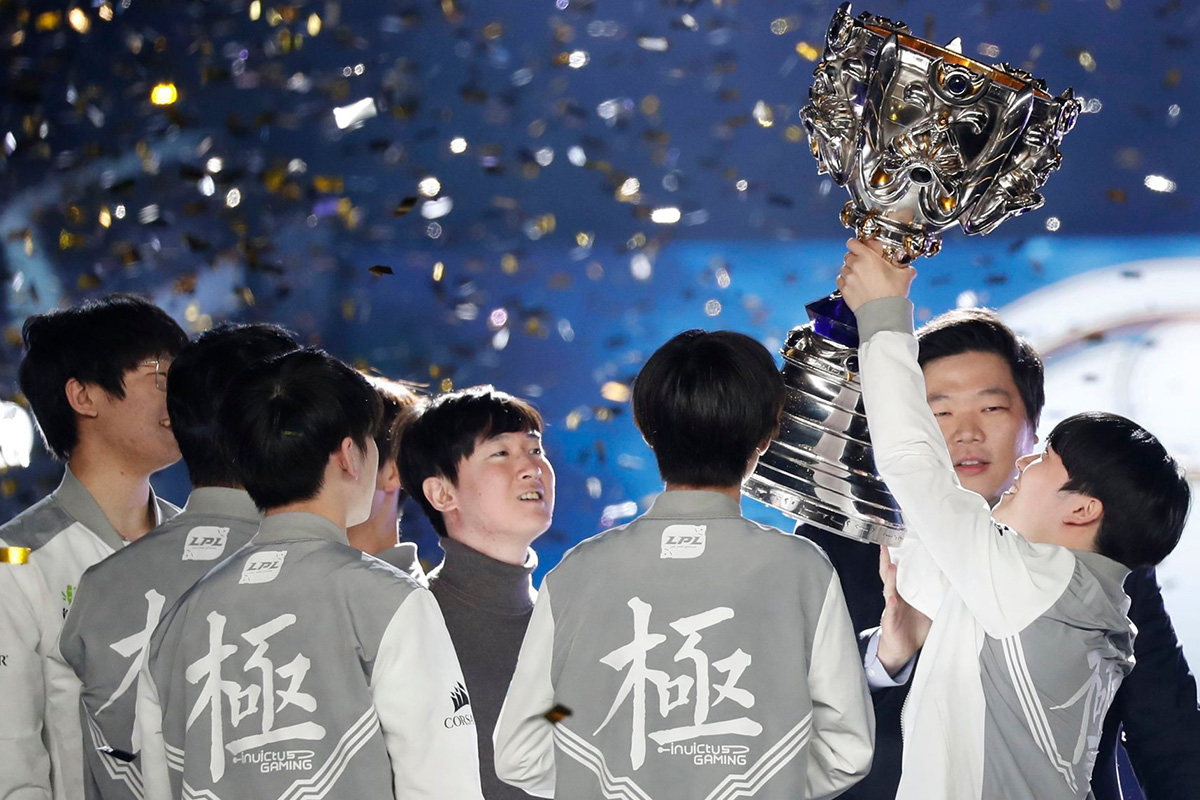 Reading Time:
1
minute
DouYu International Holdings Ltd, a Chinese video-streaming service which is backed by the Tencent Holdings Ltd, has raised $775 million through an initial public offering in the U.S.
DouYu sold 67.39 million American depositary shares at $11.50 apiece, at the bottom of an indicative price range of $11.50 to $14 a share. The IPO values the company at nearly $4 billion, including restricted shares issued to employees under a share-based compensation program.
In 2018, around 683 million people or roughly half the country's population, played games on phones, computers or game consoles. The market-research firm forecasts that number will reach 878 million or nearly a third of videogamers globally in 2023.
MTG Announces Investments in 7 Gaming and Esports Startups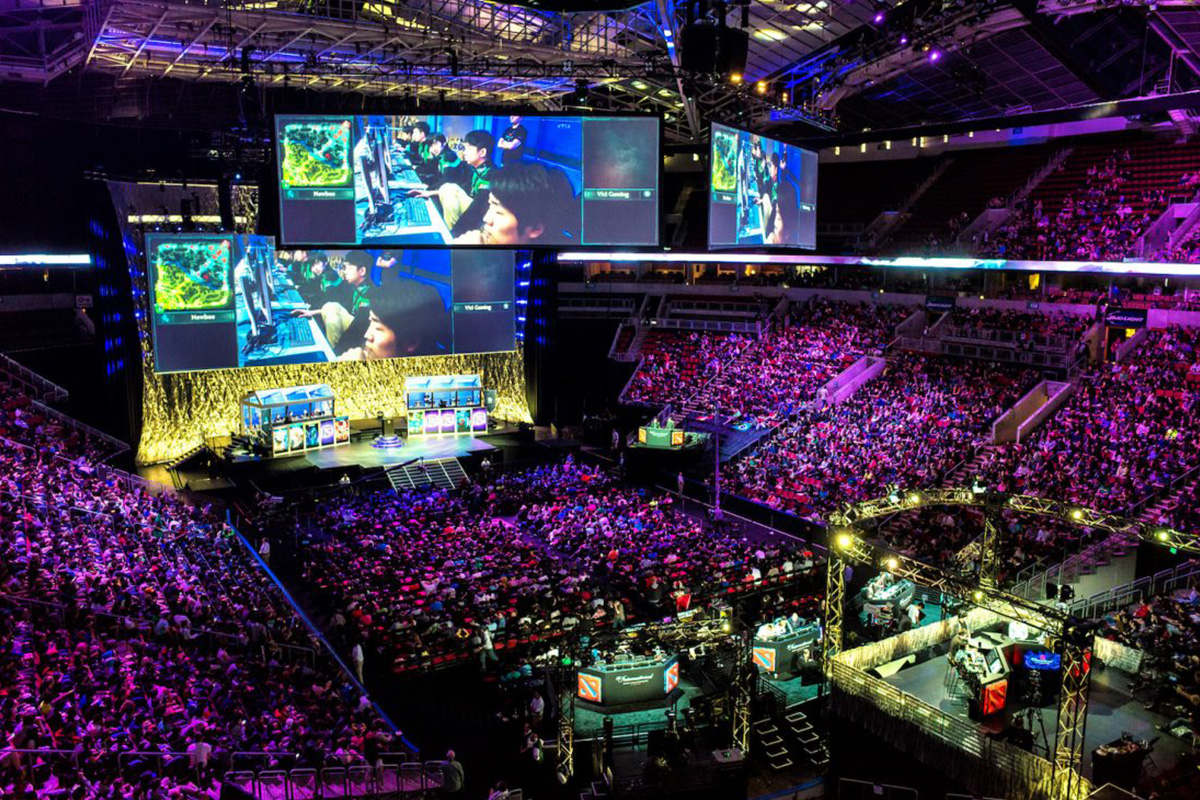 Reading Time:
1
minute
Modern Times Group MTG AB has announced its latest VC Fund investments ahead of its Q2 financial report. Investments in the first half of 2019 amount to a total of USD 11 million including capital commitments and span start-up and growth companies in the US and Germany.
Among the investments are Redwood City-based Dorian, Austin based game developer Tonk Tonk Games, gamer rewards platform Playfull from Los Angeles, German game studio Sviper founded by Ex-InnoGamers and San Diego-based GoMeta.
MTG owns 100% of Swedish DreamHack and over 82% of German founded ESL, the two largest brands in esports worldwide. Its largest VC investments in terms of estimated value are BITKRAFT fund LP positions, AppOnboard, Phoenix Labs, the Play Ventures fund LP position and Sviper. It also owns majority positions in San Francisco-based game studio and publisher Kongregate and German game developer and publisher InnoGames.
"Gaming and esport is the future of entertainment, and we are excited to invest in what we believe are seven of the most promising early stage startups with excellent teams, products and ideas," Jørgen Madsen Lindemann, President and CEO of MTG said.
"We are already seeing attractive valuation upticks based on latest financing rounds in our investments, such as Phoenix Labs, AppOnboard and the BITKRAFT seed fund. Deal flow and value creation opportunities continue to improve now that we have established MTG as a leading games & esports VC in the West," Arnd Benninghoff, EVP of esports and games at MTG said.
2019 NBA 2K League Playoffs/Finals Credential Application Advisory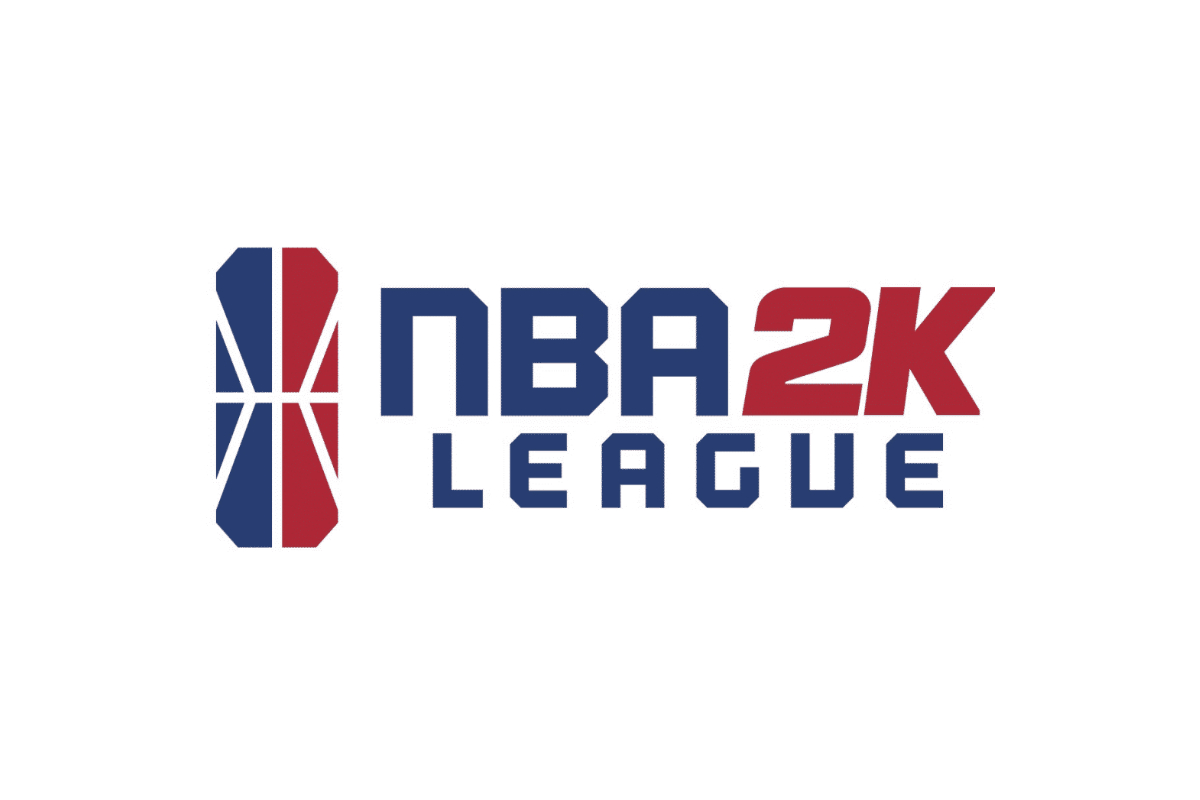 Reading Time:
2
minutes
Applications are now being accepted for working media credentials for the 2019 NBA 2K League Playoffs and 2019 NBA 2K League Finals. The playoffs will tip off Wednesday, July 24, with the best-of-three quarterfinals and semifinals taking place over three days of gameplay. The playoffs will culminate with the best-of-five 2019 NBA 2K League Finals on Saturday, August 3. All playoff games take place at the NBA 2K League Studio Powered by Intel in Long Island City, New York.  To view the NBA 2K League schedule, click .  To view the current NBA 2K League standings, click here.
To request credentials, all of the steps set forth below must be completed. Incomplete applications will not be considered.
All NBA 2K League Playoffs credential applications must be completed by Tuesday, July 23, 2019.
All NBA 2K League Finals credential applications must be completed by Thursday, August 1, 2019.
REQUESTING CREDENTIALS:
Editors/Directors: Media credentials must be requested by the Editor/Director for the applying news organization, who must designate credentials being requested and the name(s) of the individual(s) at the applying news organization who will be using the credentials. Only requests coming from the Editor/Director will be considered.
Please be advised that media space and workspace seating at the NBA 2K League Studio Powered by Intel is extremely limited and will be assigned.
To request a credential, please email Devon Garden (DGarden@nba.com) the following information below:
Outlet Name/website:
Editor Name and email:
Journalist Name(s) and email(s):
Job function (Reporter, photographer, Videographer, etc…etc…)
Requested Dates of Coverage:
APPROVAL PROCESS:  News organizations will receive an email confirming whether their credential requests have been approved.  Any changes to your credential requests must be made to Devon Garden by email at DGarden@nba.com.
DISTRIBUTION PROCESS:  All NBA 2K League media credentials will be issued by the NBA 2K League on your approved days of coverage at the NBA 2K League Studio Powered by Intel. Please bring photo identification to facilitate credential pick-up. Credentials will not be mailed.
PARKING: The NBA 2K League will not provide media parking. The closest subway stop is located at Court Square – 23rd Street. Valet parking is available on weekends for a fee at the Ravel Hotel located nearby.
HOTELS: Please note that the NBA 2K League does not have an allotment of hotel rooms reserved for media.
Please note that NBA 2K League, NBA, WNBA, and NBA G League event credentials are issued on an event-by-event basis. An approved credential for prior events does not guarantee credentials for future NBA events.
For NBA 2K League questions, please contact Elliot Steinbaum via email at esteinbaum@nba.com.