The Intelligent Future of Gaming is showcased by INTRALOT at London event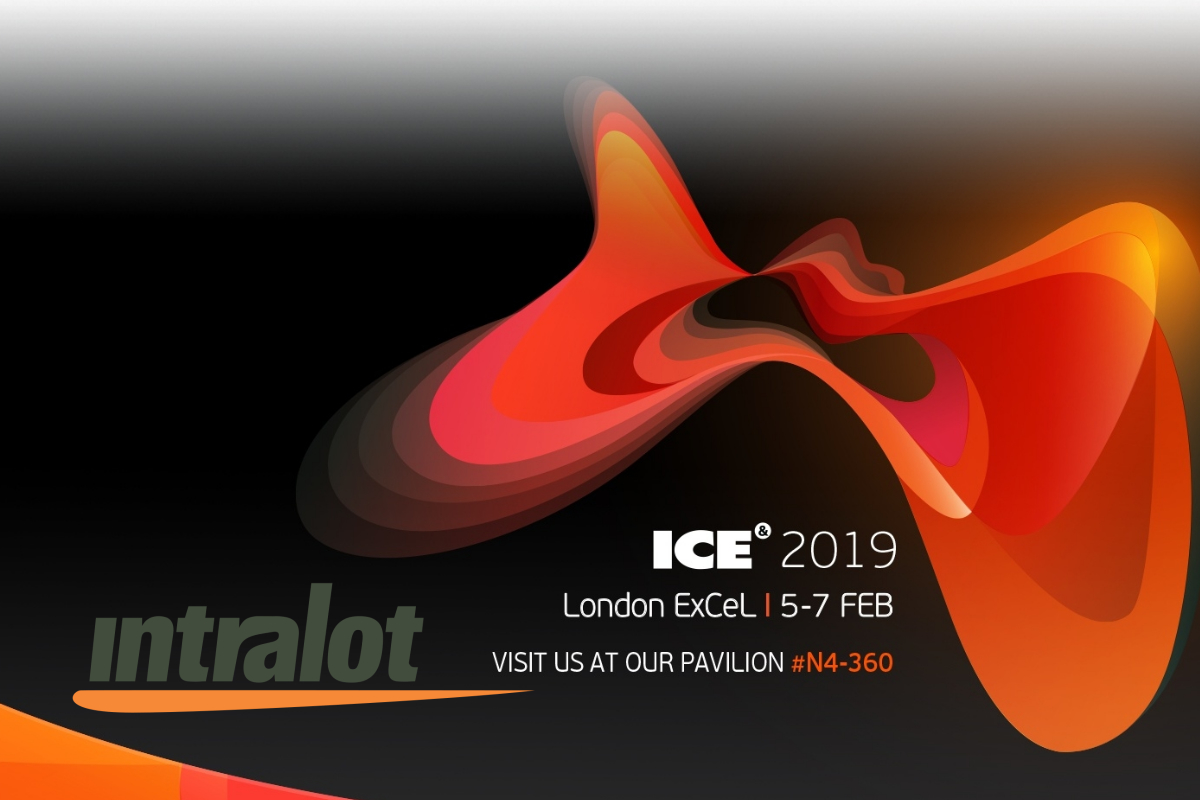 Reading Time:
3
minutes
The future of gaming is not just digital. It is actually intelligent. INTRALOT has embarked on a holistic cross channel, cross vertical approach to Lottery and Betting solutions that reflect the tectonic changes in the digital era both in terms of consumer behavior and new technology trends for Digital Transformation. As a leading gaming solutions supplier to regulated operators around the globe INTRALOT exhibits at ICE 2019, in London, 5-7 February the benchmark and driver of the B2B Gaming industry's international growth that brings together more than 33,000 visitors and 8,500 operators from over 150 countries in the award winning INTRALOT ICONIC PAVILION, stand #N4-360. The company showcases its next-generation products that cater to players' modern needs and offer entertaining and responsible gaming experiences, revealing a comprehensive digital transformation strategy in a multiconnected world.
INTRALOT, ranking among EU's top industrial R&D spenders according to the EU Commissions Scoreboard for the past 10 years, embraces change and evolution by investing extensively on technology innovation in order to meet the fast-changing needs of consumers and clients and maintain our leadership position in the gaming industry. To this respect INTRALOT's Lottery and Sports Betting Solutions focus on a holistic approach that involves cross-platform and cross-vertical infrastructure, along with a modern touchpoint philosophy and reduced costs of ownership.
INTRALOT's next-generation products answer all the digital transformation questions for Lotteries. Lotos X, is the most advanced, future-proof, and fully parametrical Lottery Platform. It enables lottery operators to design, configure, and implement their entire gaming offering as well as their planned portfolio expansion. Game and draw lifecycles are managed and monitored through a fast, real-time process, achieving minimum time-to-market and an unprecedent simplification of lottery operators' day-to-day activities. It offers a true omni-channel experience to the end user, satisfying every channel's specific need. Lotos X is designed following the notions of innovation, flexibility and scalability, expected to shape next-generation player experiences.
Leveraging more than 25 years of worldwide, in-field experience and an industry-leading portfolio of 29 sports betting projects and operations, INTRALOT developed INTRALOT Orion, its next-generation, feature-rich and versatile sports betting platform. INTRALOT Orion sits at the heart of a holistic Sports Betting Solution that incorporates managed trading services and a wide portfolio of terminals, both for the player and for the retailer, tailored to the needs of each sports betting operation. The platform serves the entire player journey across channels with a rich set of bet features, while it enables parametrization of the sports betting content and differentiated risk management on a per-channel basis.
INTRALOT Orion and Lotos X can be optionally enhanced with CMS marketing tools and PAM platforms, which carry the latest security and transparency features, KYC and geo-fencing, and payment provider integration capabilities.
During ICE 2019, INTRALOT will also present a vast variety of options for the retail ecosystem combining great performance with in-store modernization to efficiently fulfill every sports betting and lottery operation needs.
In terminal technology INTRALOT will showcase Photon & Proton the terminals which utilize innovative image scanning technology and offer the smallest footprint in their class with top-notch processing power and unique modular architecture, combined with many options and add-ons.
In Vending and self-service terminals, INTRALOT will present for the first time in Europe the brand-new terminals Winstation 30 & Dreamtouch Smart, the best in class vending designed specifically for the sales of scratch, draw-based and instants games offering the largest scratch ticket capacity in the industry in their categories.
We are inviting you to our ICONIC PAVILLION for a thrilling experience and to learn more about our next-generation solutions designed to support Lotteries' step to their digital future by focusing on holistic solutions and advanced technological innovations.
About INTRALOT:
INTRALOT, a public listed company established in 1992, is a leading gaming solutions supplier and operator active in 52 regulated jurisdictions around the globe. With €1.1 billion turnover and a global workforce of approximately 5,100 employees (3,100 of which in HQ and subsidiaries and 2,000 in associates) in 2017, INTRALOT is an innovation – driven corporation focusing its product development on the customer experience. The company is uniquely positioned to offer to lottery and gaming organizations across geographies market-tested solutions and retail operational expertise. The company has designed a new ecosystem of holistic omni-channel solutions across verticals (Lottery, Betting, Interactive, VLT) for Lotteries digital transformation. INTRALOT has been awarded the prestigious WLA Responsible Gaming Framework Certification by the World Lottery Association (WLA) and the WLA certificate for the Security Control standard.
For more info: Mr. Chris Sfatos, Group Corporate Affairs Director, Phone: +30-210 6156000, Fax: +30-210 6106800, email: sfatos@intralot.com – www.intralot.com
Playtech Launches Live Quantum Roulette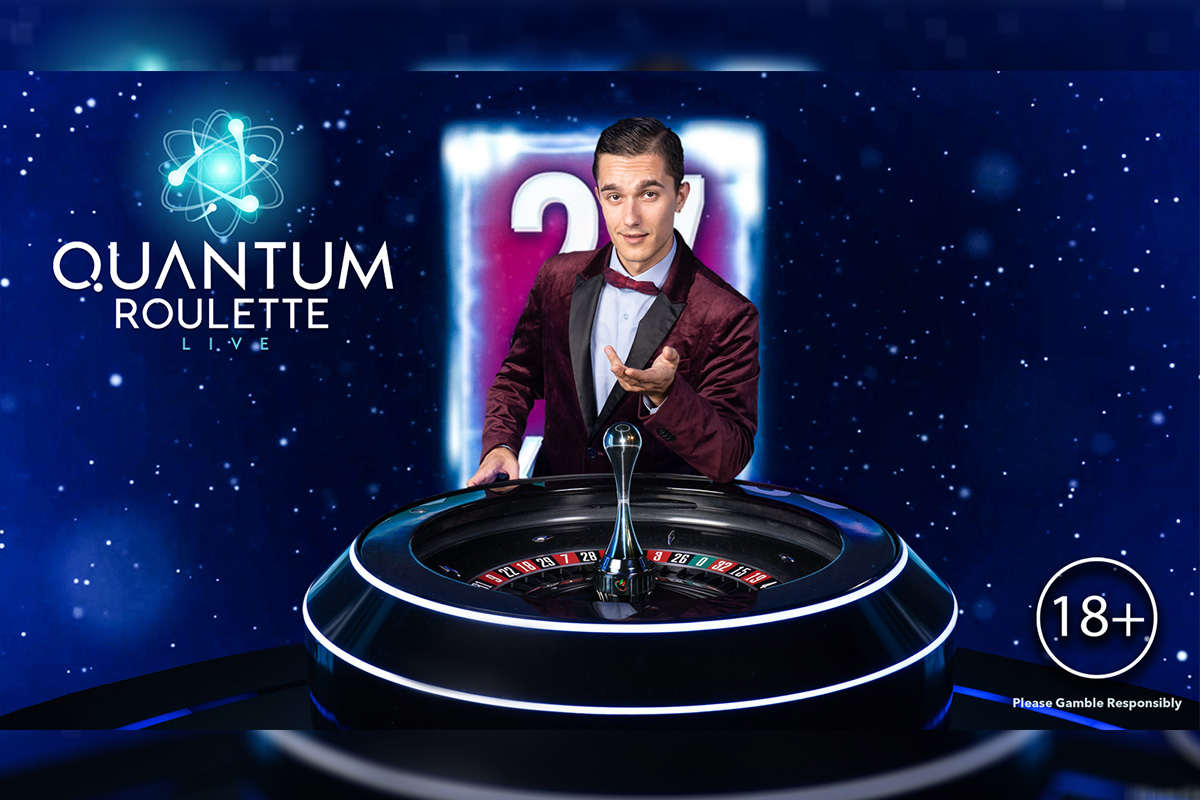 Reading Time:
1
minute
Gambling technology company Playtech has announced the launch of its latest live Roulette variant, Quantum Roulette.
Quantum Roulette brings visuals, sound and dealer presentation together to create a unique, highly immersive atmosphere. The game delivers an engaging combination of visual appeal and innovative gameplay and features multipliers on certain "Straight Up" positions in every game round, with up to five multipliers from 50× to 500×.
"Playtech Live's focus on an experience-led offering, both from a gameplay and presentation perspective, is central to what makes us stand out in the industry. Along with our other major new releases this year, Quantum Roulette has been designed to deliver on visuals and entertainment alike. We've already seen players win up to 500× their stake and we're confident that the immersive feel and lively gameplay of Quantum Roulette will hold great appeal for the modern generation of Live Casino players," Kevin Kilminster, Head of Innovation for Live Casino, Playtech said.
Sound Leisure invest in digital growth as Tony Silkstone is appointed Technical Sales Manager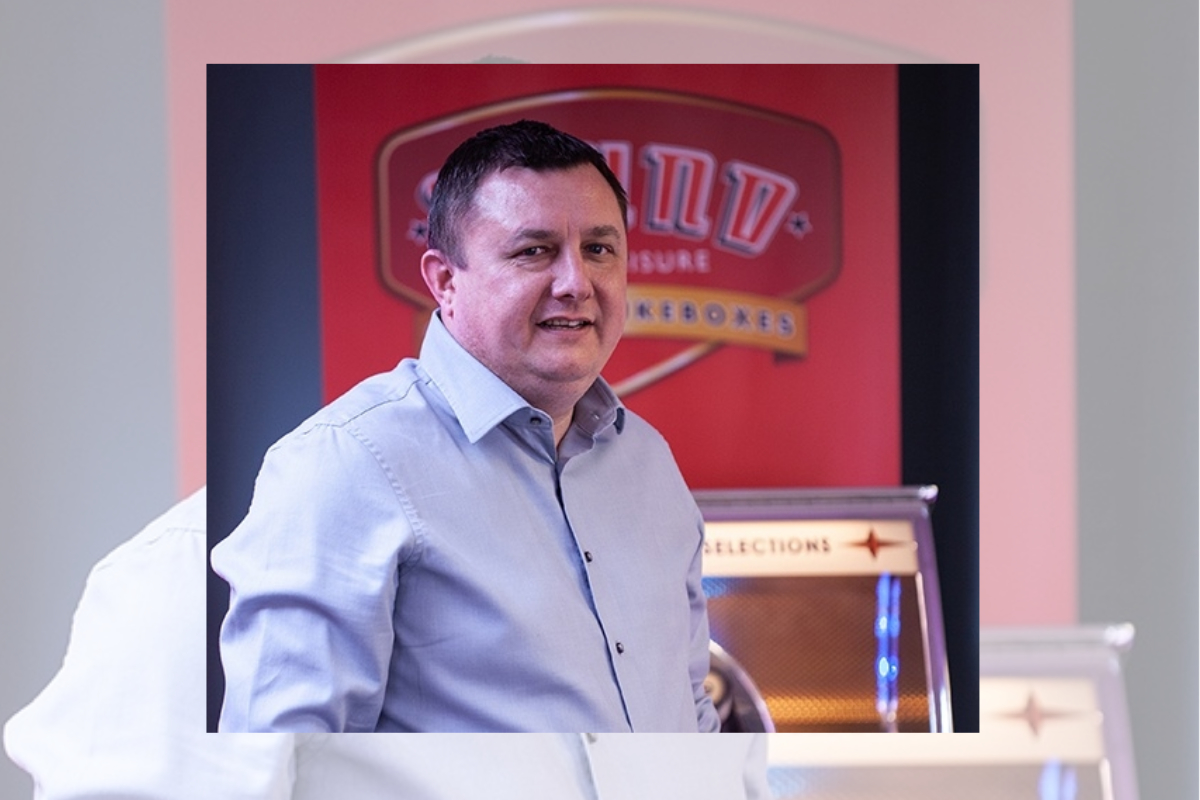 Reading Time:
1
minute
Sound Leisure, the highly respected family-owned jukebox manufacturer and distributor for TouchTunes in the UK, has confirmed that industry veteran Tony Silkstone has been appointed to the newly created post of Technical Sales manager with responsibility for overseeing all aspects of technical support as well as the company's expanding DigiTech division. The promotion is part of the company's investment in customer support which also sees the appointment of Dave Routh and Alexander Black as Digital support engineers in the Digitech division. The new appointments have immediate effect.
Silkstone, who recently celebrated his 30-year anniversary with the Yorkshire-based company, will expand his remit to cover the technical side of the traditional jukes, as well as providing technical insight and support for the TouchTunes' stable of ground breaking equipment and customers using the Sound Leisure internet connected jukeboxes. Commenting on the promotion, he stated: "Having been with the company since the late 80s working across various departments, I know the sector and our customers extremely well and I look forward to helping deliver the great customer experience that Sound Leisure is renowned for."
Sound Leisure Managing Director, Chris Black, believes Tony's promotion and the bolstering of the support team demonstrate the company's commitment to the market. He explained: "We are delighted to announce Tony's promotion who has spent three decades with Sound Leisure. Across the country, Tony is well known and well liked. His understanding of what drives the sector is rivalled only by his knowledge of our customer's requirements."
Jigsaw Guides are proving 'the business' as entertainment system flourishes across sectors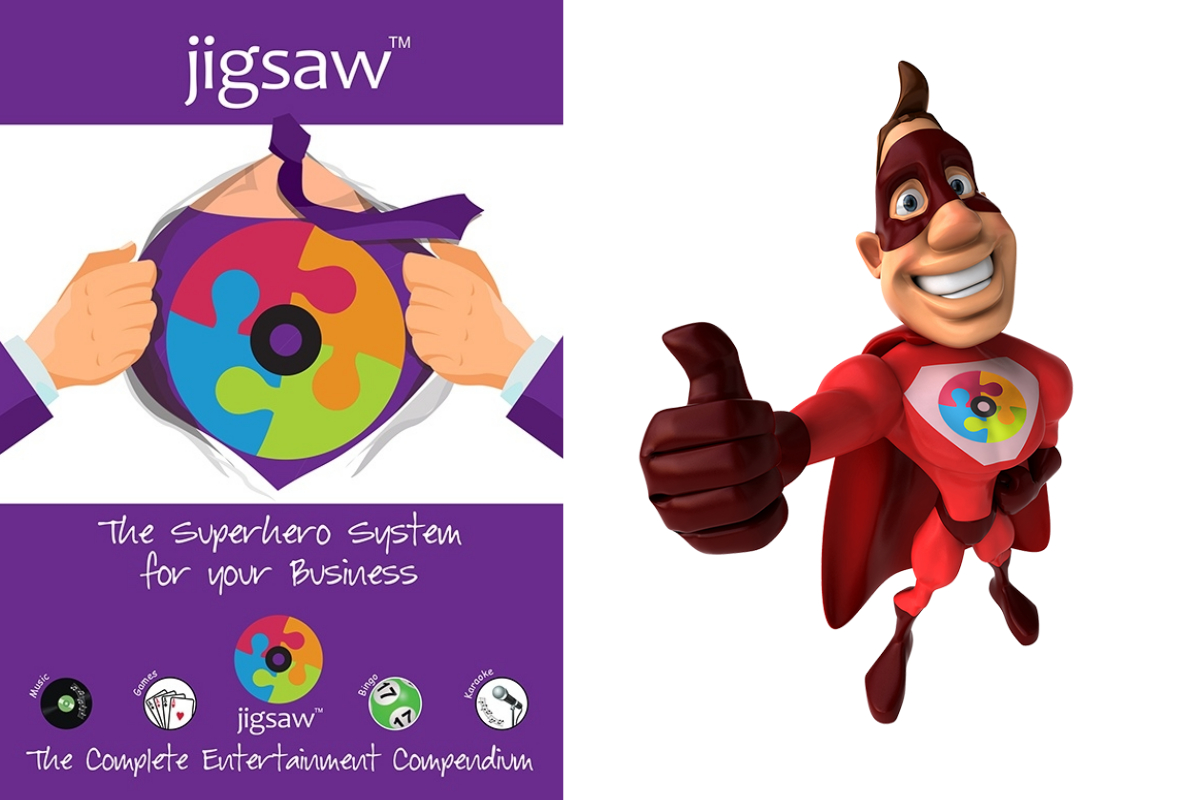 Reading Time:
2
minutes
Connected Entertainment, part of the NRM Group of companies, has responded to customer feedback and produced case study style user guides to help enterprises throughout the hospitality sector maximise the huge business enhancing potential of its Jigsaw touchscreen entertainment system. Featuring the 'Jigsaw Man Super Hero' character, the guides, which are available in both print and digital formats, cover all aspects of Jigsaw's extensive functionality including music, interactive mobile, karaoke, games, bingo and quiz as well as a troubleshooting section to maximise efficiency.
With a dynamic customer base which is expanding from its original holiday park core to now include pubs, restaurants, adult gaming centres and bingo clubs, the importance of helping a large client base harness what one pub manager described as a 'powerful one stop entertainment experience which is driving real footfall' has prompted the initiative.
Connected Entertainment's Key Account Manager, Freddie Shreeve, explained: "In the lead-up to Easter we undertook a mammoth training exercise where we visited holiday parks in eight counties helping entertainment teams understand the power of the Jigsaw system and how they could get the very most out of the technology. Although the Guides have not replaced the face to face contact which is such an important part of the Connected service philosophy, they help get the Jigsaw message out in an effective and efficient way and are prompting really positive feedback from customers active in all of our market sectors."
He continued: "While the current operating manual covers every aspect of the system, following the launch of Jigsaw's mobile app and interactive quiz we felt that a more generic guide would help existing users and new business customers develop practices that get the very most from the entertainment system. Customer insight and the Top Tips sections highlight how Jigsaw can improve sales, drive customer engagement and consolidate venue costs by, for example, removing the need to hire in DJs or a Quiz Master.
"These are incredibly exciting times for Jigsaw and we are working alongside our customers to produce the next road map of developments which will ensure that Jigsaw remains what Mark Jepp, Managing Director at Majestic Bingo described as being the "best in class entertainment platform for our business."
The Jigsaw guides are now available and can be ordered directly from Connected Entertainment.