Fire & Ice Thanks a Rock Legend and a Super Group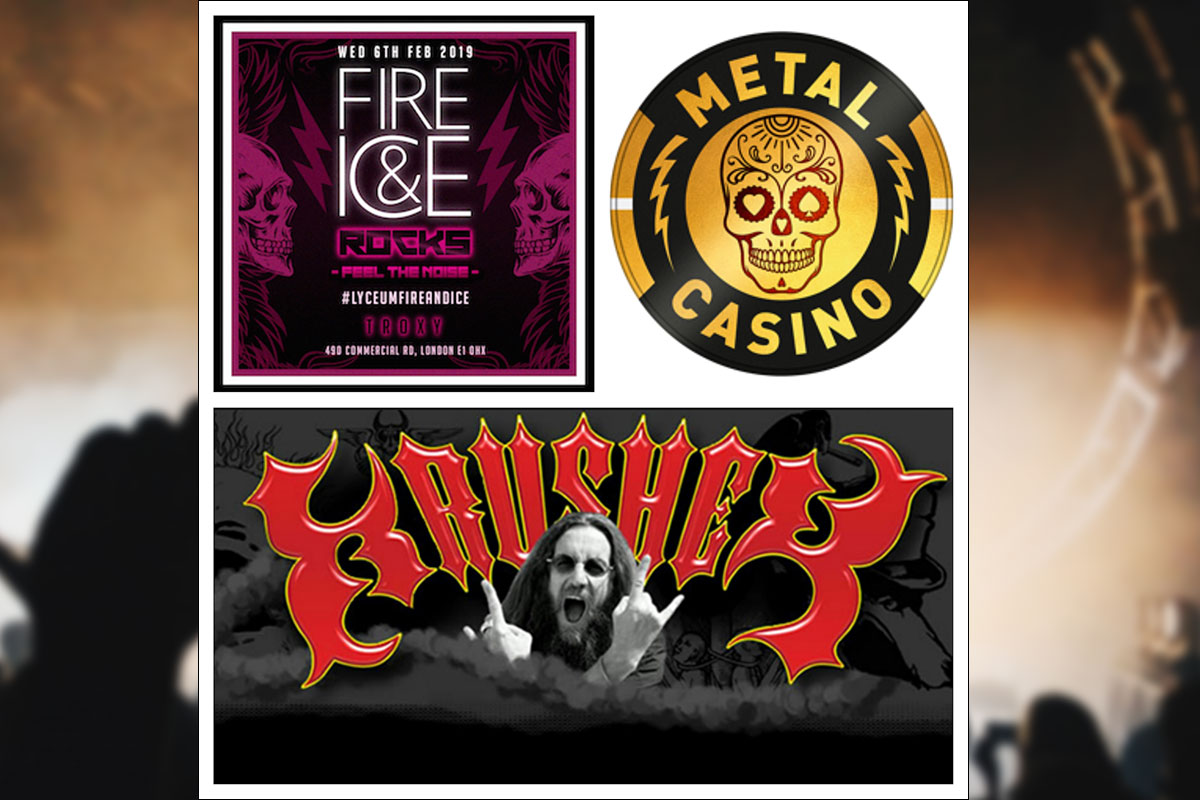 Reading Time:
2
minutes
The iGaming elite will party like rock stars on Wednesday night at Fire & Ice with the industry illuminati and a cast and crew of dozens of performers, musicians, actors and artists.
Fire & Ice organizers Jodie Thind and Michael Caselli want to send a special thanks to Rock industry legend Krusher Joule for his inspired contributions to the show.
As a special treat to the guests of Fire & Ice 2019, Joule has designed a special Limited Edition 'I Got Rocked' at Fire & Ice t-shirts and merch that will be displayed on site during the evening.
Not only was Krusher the former art director of heavy metal magazine KERRANG, but the creator of album sleeves for the likes of Ozzy Osbourne, AC/DC, Motorhead, Blondie, KISS, and The Sex Pistols.
"Krusher, you are a Rock & Roll legend, and you have worked with everybody in the business. Your input has been invaluable in making the show authentic, and inspiring the kind of creativity that only Rock can. It was a pleasure working with you on this project. I'm sure there will be more collaborations in the future." said Thind. 
Krusher Joule, commented: "For several reasons that I won't go into, I very rarely take on outside projects these days, but I can quite honestly put my hand on my naughty bits and say that working on Fire & Ice was an absolute breath of fresh air and Jodie was a delight to work with.
"I'm sure that the evening will ROCK HARD! HEAVY!! & ANIMAAAAAAAAAAAL!!! Cheers!"
"We must also thank the great people at Cameron's brewery and Motorhead Road Crew American Pale Ale for collaborating with us to take this year's Rock and Roll experience to the 5th sense – taste, with some alcohol that has been brewed under the banner of one of Rock's biggest artists- Motorhead," said Caselli.
Finally, Fire & Ice thanks Metal Casino for sponsoring and helping make this a true Rock Star event, and iGaming's own Vandals Motorcycle Club. 
Metal Casino Live stream hostess Marielle Tengstrom and crew leader Vixen Van Der Zee will take over the F&I DJ-booth and play a killer metal set for all you rock heads. Come and meet these metal rock babes on the night. They will be stacked with awesome merch and wicked vibes!
Clas Dahlen, Chief Brand and Strategy Officer at Metal Casino, said: "As the only hard rocking casino brand in the world, building an emotional connection to our customers, we are proud to interact and Metalize this year's Fire & Ice party. As we say: All in for the fans!"
All guests are invited to dress for the night in Glam Metal attire should they wish.
Fire & Ice Rocks takes place at the Troxy in London on Wednesday 6th February 2019. Doors open at 9pm and performances commence from 9.45pm.
For more information about table/sponsorship, contact Events@LyceumMedia.com
TICKET COLLECTION AT ICE on FEB 5/6- CASINO CITY PRESS STAND ND3-C
Pre-F&I Dinner VIP Tickets can be purchased here: www.fireandicedinner.com
Sponsors include: AliQuantum Gaming, BetCris, BD Gamble, eMerchant Pay, EPIC Industries, Gaming Realms, Gamesys, Ganapati PLC, Golden Race, Groove Gaming, Habanero, Income Access, HiPay, Metal Casino, Red Tiger Gaming, River iGaming,  RPNpay, SA Gaming,Traffic & Conversion Summit, UltraPlay, Vegas Kings, The Vandals iGaming Motorcycle Club
Partners: 5StarMedia, CalvinAyre, GPWA, iGamingCalendar, SIGMA, Vegas Kings
Gaming Innovation Group extends Hard Rock's sportsbook in Iowa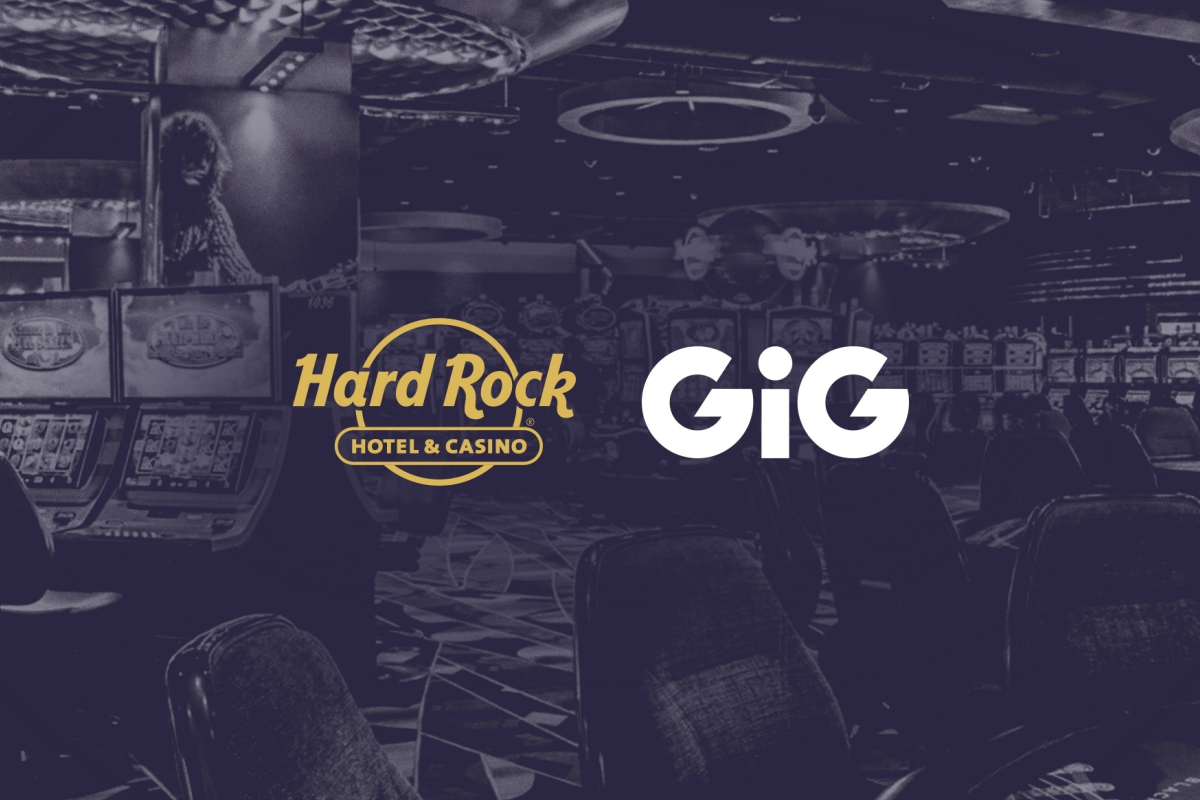 Reading Time:
2
minutes
We found in a new press release that
Gaming Innovation Group Inc. (GiG) has reached an agreement with its partner, Hard Rock International (Hard Rock), to support its market entry with sports betting in the US state of Iowa. The sportsbook will initially launch with an over-the-counter solution on the casino floor at the Hard Rock Hotel & Casino Sioux City in Iowa. This will be followed by the launch of online and mobile sports betting in Iowa, expected in Q4 2019.
In Iowa, Hard Rock will offer a similar seamless and engaging betting experience for its consumers as it has already delivered in New Jersey, with an omni-channel sportsbook solution based on GiG's modern and flexible technology.
For GiG, this means the Company will be able to leverage its platform in the US adding more scale to its network and revenues to the business. GiG already has the groundwork done in New Jersey after a successful proof of concept suitable and relevant to the American audience.
Iowa is one of the 12 states in the US legalising sports wagering since the US Supreme Court overturned the federal sports wagering ban in 2018. In August this year, the Iowa Racing and Gaming Commission (IRGC) authorised the 19 casinos in the state to offer statewide retail, online and mobile sports betting to consumers aged 21 or over. Iowa has approximately 3.2 million inhabitants and should also benefit with visitors from neighboring states such as Nebraska and Minnesota. It has an estimated mature sports betting market valued at revenues of around $160 million based on the total amount of money wagered by consumers. The tax rate on the sports betting revenue is 7.5%.
GiG expects this agreement to have limited impact on its revenues in 2019, with an increasing contribution from the launch of online and mobile betting in 2020 onwards.
Kresimir Spajic, Senior Vice President of Online Gaming at Hard Rock International says, "We're excited to extend our partnership with GiG to support sports betting in Iowa, and further grow our sportsbook portfolio."  
"Offering sports betting through GiG provides our players and guests a new level of engagement – we couldn't be more thrilled to be launching in Iowa," Jim Franke, General Manager of Hard Rock Hotel & Casino Sioux City.
Richard Brown, acting Chief Executive Officer of GiG says, "After a successful launch in New Jersey, I am delighted to further deepen the relationship with Hard Rock, delivering on our strategy to grow with our partner by entering a new state in the US with our sportsbook. The agreement is both a testament to our know-how and prowess to lead a land-based casino into the digital world of betting, and a strong validation of GiG's commercial and product delivery capabilities. We are looking forward to growing with our partner long term. We have mutual ambitions to entertain consumers with a safe and exciting first-class sports betting experience."
Better Collective invests in Mindway AI; artificial intelligence technology for safer gambling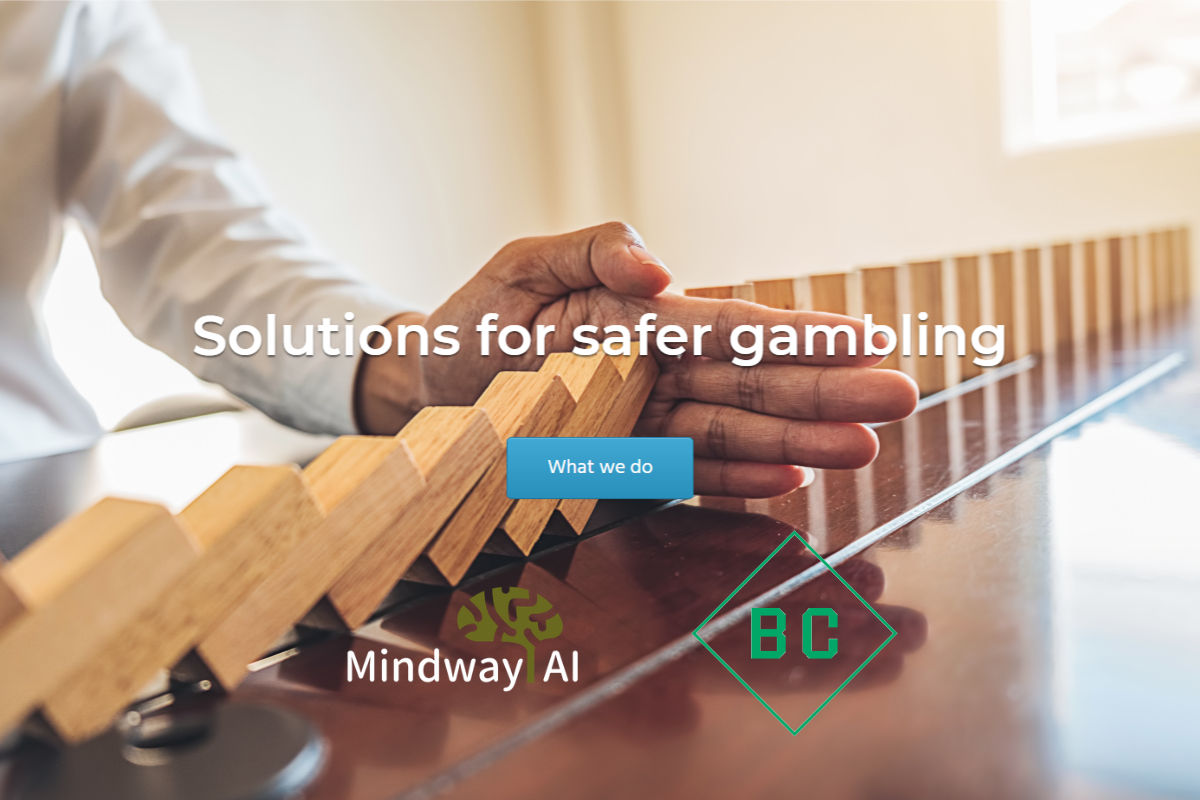 Reading Time:
2
minutes
Better Collective has acquired 19,99% of the shares in Mindway AI, who specialises in innovative and advanced software solutions for the identification of at-risk gambling and problem gambling behaviour. The investment aligns Better Collective's vision to empower iGamers and help establishing an entertaining and safe betting environment.
The world's leading developer of digital platforms for bookmaker information, tipster communities, and betting tips, Better Collective, has acquired 19,99% of the Danish software company, Mindway AI A/S, for a total price of 4 million DKK. Better Collective will under certain performance-based conditions acquire the remaining shares at a price of 20 million DKK. Furthermore, Better Collective has provided a loan of 4 million DKK to the company.
Provider of early detection and intervention solutions for safer gambling
Mindway AI is an award-winning company that specialises in software solutions that can identify at-risk gambling and problem gambling behaviour among online bettors. Mindway AI's technology platform is based on neuroscience and artificial intelligence, and the company works with betting operators, platform providers, regulators, and governments to supply state-of-the-art early detection and intervention solutions for safer gambling. The company is a university spin-off by scientists from the Institute for clinical medicine at Aarhus University, among others, Professor Kim Mouridsen who has been instrumental in designing the technological solutions. Mindway AI has been through a start-up phase, it is now entering the commercial phase, and the first products and solutions are already installed and in operation with customers.
With almost 20 years of experience in iGaming, Better Collective is strongly positioned to help push Mindway AI's technology to key stakeholders of the global betting industry. Joining forces with Mindway AI is well-aligned with Better Collective's vision to empower online sports bettors and balances its strong dedication towards social responsibility.
Mindway AI will operate as a stand-alone business within the Better Collective Group as the business and products are not directly related to the core business. Better Collective will be represented at the Board of Directors in Mindway AI.
The investment in Mindway AI will not have any effect on Better Collective's financial targets, and with the current minority interest, it will not be included in the Group Accounts other than the investment and loan itself.
Jesper Søgaard, CEO of Better Collective: "We take our social responsibility very seriously and see this innovative technology as a perfect way to help protect online sports bettors, while at the same time engaging in a business where we foresee a sound future growth and profitability. The great team at Mindway AI has impressed us with their deep and specialised knowledge in combining artificial intelligence with true neuroscience into what we believe is the most promising product offering for the management of problem gambling,  which currently is on the top of the agenda in our industry."
Svend Aage Kirk, CEO of Mindway AI: "In Better Collective, we have found a strong partner that shares our core values and vision to create a transparent and safe online betting experience. Partnering with the leading sports betting affiliate in the World, we can scale our technology globally. We see this as a win-win opportunity where both parties can enhance the protection for online bettors, while also strengthening our position in the market."
BtoBet and STM Announce Extensive Cross-Channel Partnership with Nigerian Operator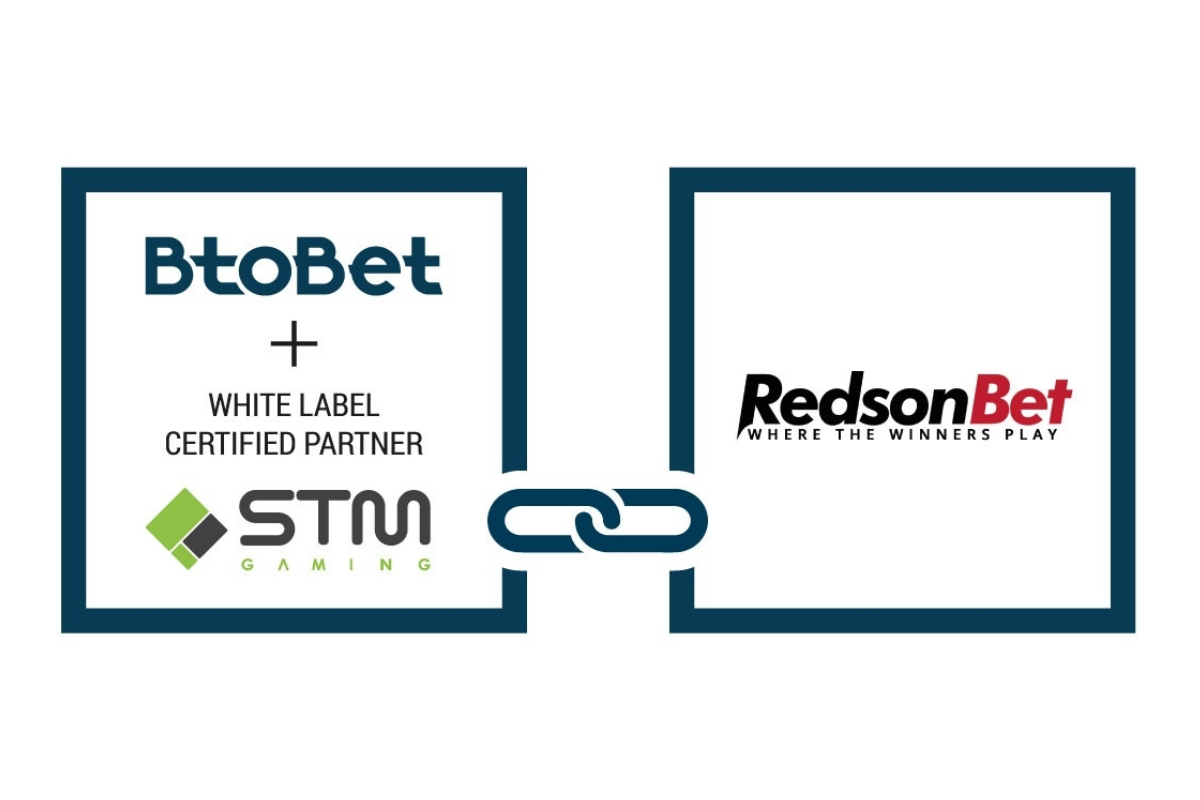 Reading Time:
2
minutes
BtoBet's Certified Partner for Africa – STM Gaming – is pleased to announce a cross-channel partnership with Nigerian based operator RedsonBet. The partnership will see RedsonBet use BtoBet's technology to power its online and mobile channels, but also its extensive and constantly expanding retail network, with the number of retail shops expected to climb to 100 outlets in the coming weeks. Focusing on delivering an enhanced user experience to its players, the Nigerian operator will be delivering a diverse portfolio of offerings based on local and international sports betting, including live sports events, online and live casino, jackpots and a range of special bets and virtuals.
STM Gaming's CEO, Alessandro Pizzolotto, stated that "undoubtedly the WLP Program has proved to be a perfect solution for Africa. Not only does it bring a simplified approach for licensees to enter the local iGaming industry, but the provision of advanced technology tailored to the local technological requirements and the operational support that we provide to our partners are key elements to this success."
Sabrina Soldà, BtoBet's Chief Marketing Officer, concurred with Pizzolotto regarding the impact that the White Label Partnership Program had in Africa. "When we embarked on the WLP Program we had in mind coupling localization with deep local knowledge. You can never truly understand the dynamics of the local industries if you are not physically present in the region. This has been the Program's major strength, with us not being only considered as just technological providers, but a source of information, and knowledge, that is a great asset particularly in a market based on a set of unique circumstances from an infrastructural and regulatory aspect."
Soldà added that through this approach, BtoBet and its Certified Partners are simplifying the local problematics and providing operators with not only adaptable technology, but the expertise that is key to their success.
About BtoBet:
BtoBet is a multinational company and is part of a group with 20 years of experience in software development in IT, telecommunication, e-commerce and banking, strongly committed to technology and widely investing in technology research and development. The experience gained at the forefront in these advanced environments, compared with the more recent gambling industry, allows BtoBet to be visionary with a deep understanding of the requirements of the market, catching changing trends and anticipating bookmakers' and operators' needs. BtoBet is a true partner in technology, offering a standalone platform and services for the iGaming and Sports Betting industry. It counts on a very talented, continuously trained development team and day to day management support to clients. BtoBet allows licensees to be unique in the market, by giving them the opportunity to completely personalise their offers for Sports betting and iGaming business, online mobile and retail. Visit our site on: www.btobet.com