AGS Interactive announces content partnership with online gaming leader Bede Gaming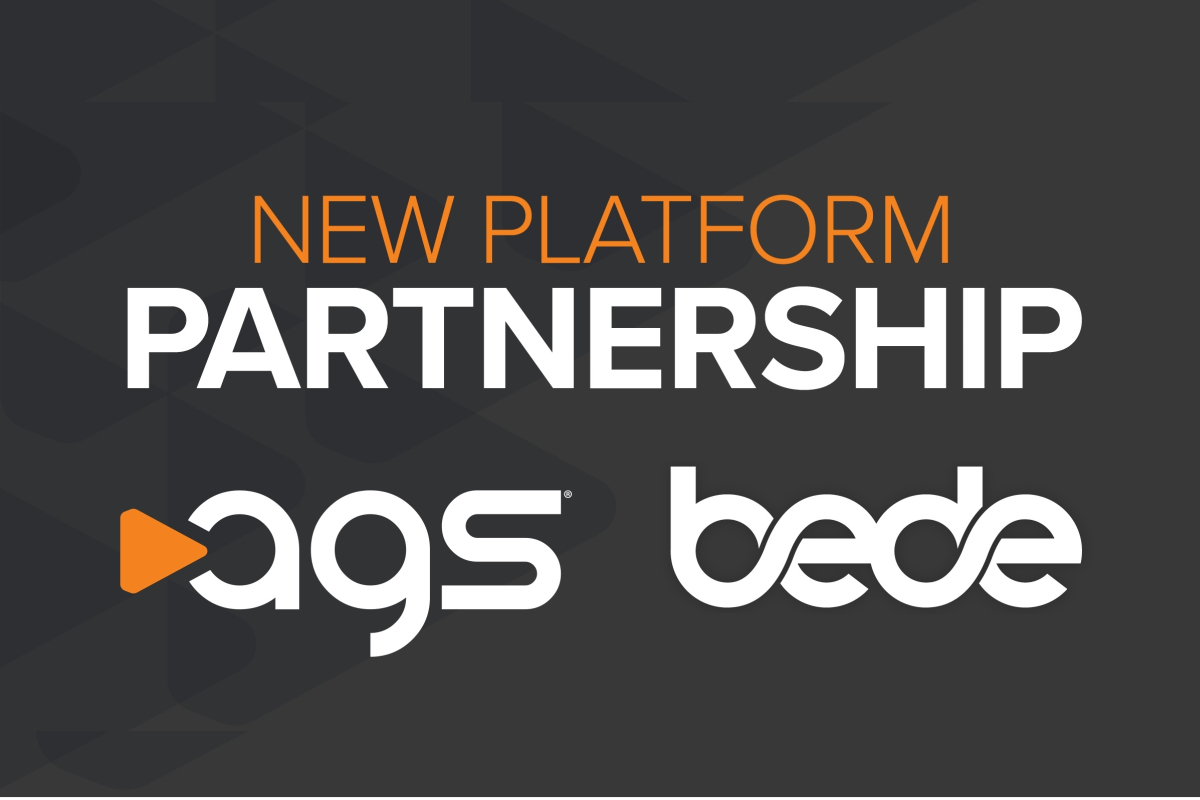 Reading Time:
2
minutes
Company to provide its library of game content to Bede's operator clients
AGS, a leading designer and supplier of electronic gaming machines, table products, and interactive solutions for the gaming industry, announced that it has entered into an important partnership with Bede Gaming.
Under the terms of the agreement, AGS provide its real-money game content to Bede's impressive client roster of some of the world's most successful and prestigious online gaming brands, including 21.co.uk, Bet UK, Bingo Stars, Grosvenor Casinos, MECCA, Ontario Lottery and Gaming Corporation (OLG), Slot Boss, and Sun International – to name a few.
AGS' AxSys Games Marketplace game aggregation platform will seamlessly integrate with Bede's powerful gambling platform to offer Bede's operator partners an even larger and more robust library of high-performing game content, including soon-to-launch AGS game content already proven in land-based casinos.
AGS Interactive Senior Vice President Bryan Bennett said, "We are thrilled to partner with such a well-respected firm as Bede Gaming, known for offering operators a comprehensive platform, true omni-channel solution, and large library of the most exciting game content. Their customer portfolio includes many of the world's largest online operators, and now those operators will have access to the content we offer from our third-party suppliers, and soon, AGS-developed game content, to substantially increase Bede's game library and significantly broaden our player reach. It's a win-win, and we couldn't be more pleased."
Bede Gaming Commercial Director Ross Haselhurst added, "We are very much looking forward to offering AGS' library of entertaining and feature-rich game content to our online operator partners for the ultimate enjoyment of the online player. We now offer operators one of the most extensive and diverse portfolios of content available, with over 3,000 game titles across our platforms. We are especially excited about the internally developed AGS game content, known for offering a high-volatility extended play experience that can be highly rewarding."
AGS' online game library is available now on Bede's platform.
About AGS:
AGS is a global company focused on creating a diverse mix of entertaining gaming experiences for every kind of player. Our roots are firmly planted in the Class II Native American gaming market, but our customer-centric culture and growth have helped us branch out to become a leading all-inclusive commercial gaming supplier. Powered by high-performing Class II and Class III slot products, an expansive table products portfolio, highly rated social casino solutions for players and operators, and best-in-class service, we offer an unmatched value proposition for our casino partners. Learn more at playags.com.
About Bede Gaming:
Bede Gaming is a leading supplier of software to the online gambling industry, processinghundreds of millions of transactions per month and powering some of the sector's biggest brands. Bede provides operators with innovative solutions to achieve significant digital ambitions. For more information, visit bedegaming.com.
BetMakers Signs Deal with Betgenius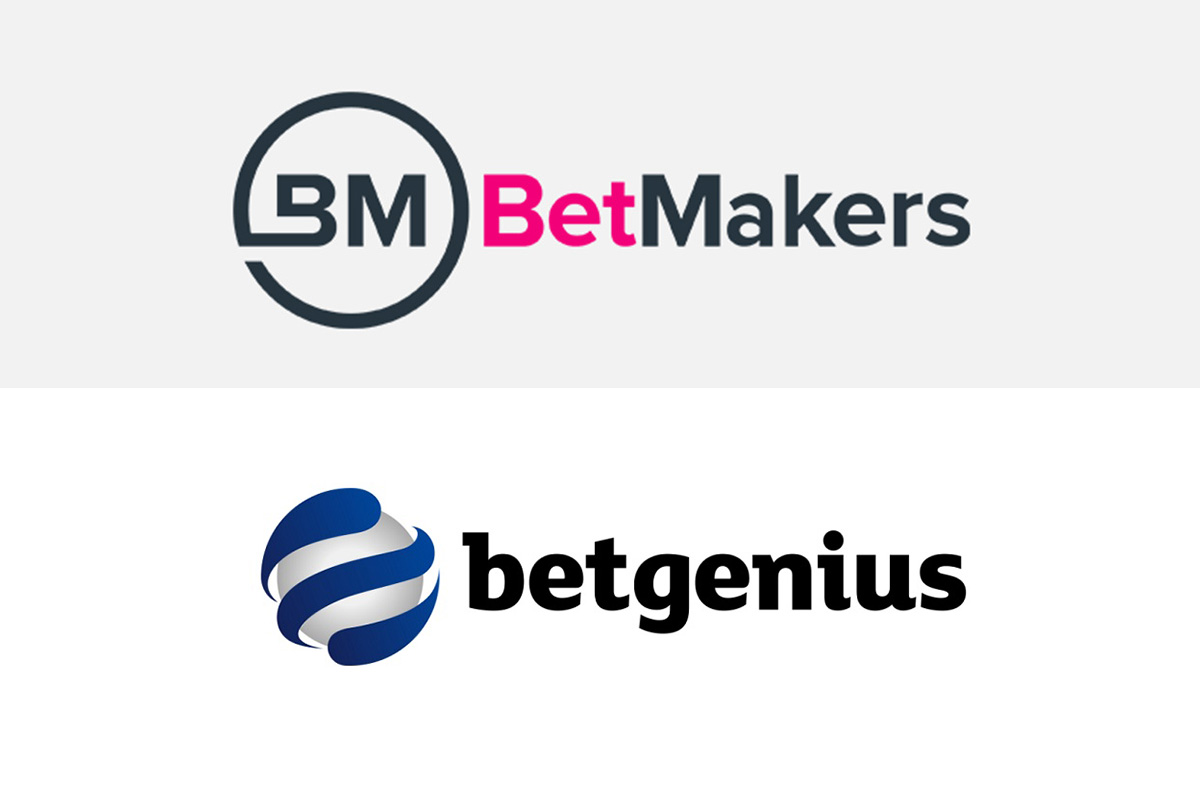 Reading Time:
1
minute
Global Betting Services, the wholly-owned subsidiary of BetMakers Holdings Limited, has entered into an agreement with Betgenius Limited, the global wagering technology company, for the distribution of its complete racing solution.
Betgenius provides services to over 150 licensed bookmakers in regulated markets around the world with its premium sportsbook management solutions, which includes live data and outsourced trading for pre-match and in-play betting.
The Agreement provides Betgenius customers with access to rich horse racing data via eventlife cycle information, BetMakers' proprietary fixed pricing and enhanced data packages for around 250,000 races per year includes content from the UK and Ireland, Asia, Australasia, and North and South America.
"Betgenius is a world-wide leader in providing B2B solutions to wagering operators for their sports offering. We are delighted they have chosen BetMakers for their racing solution to offer their clients. This deal allows us to accelerate our racing product and pricing into a range of wagering operators globally and we believe it gives Betgenius clients the best horse racing product in the market, to sit alongside their already established sports services," CEO of BetMakers, Todd Buckingham said.
"We are always striving to give our partners simple access to high quality content that will drive their turnover and margin, and this deal with BetMakers does exactly that," Matt Stephenson, Global Partnerships Director at Betgenius said.
Nuvei to Acquire Safecharge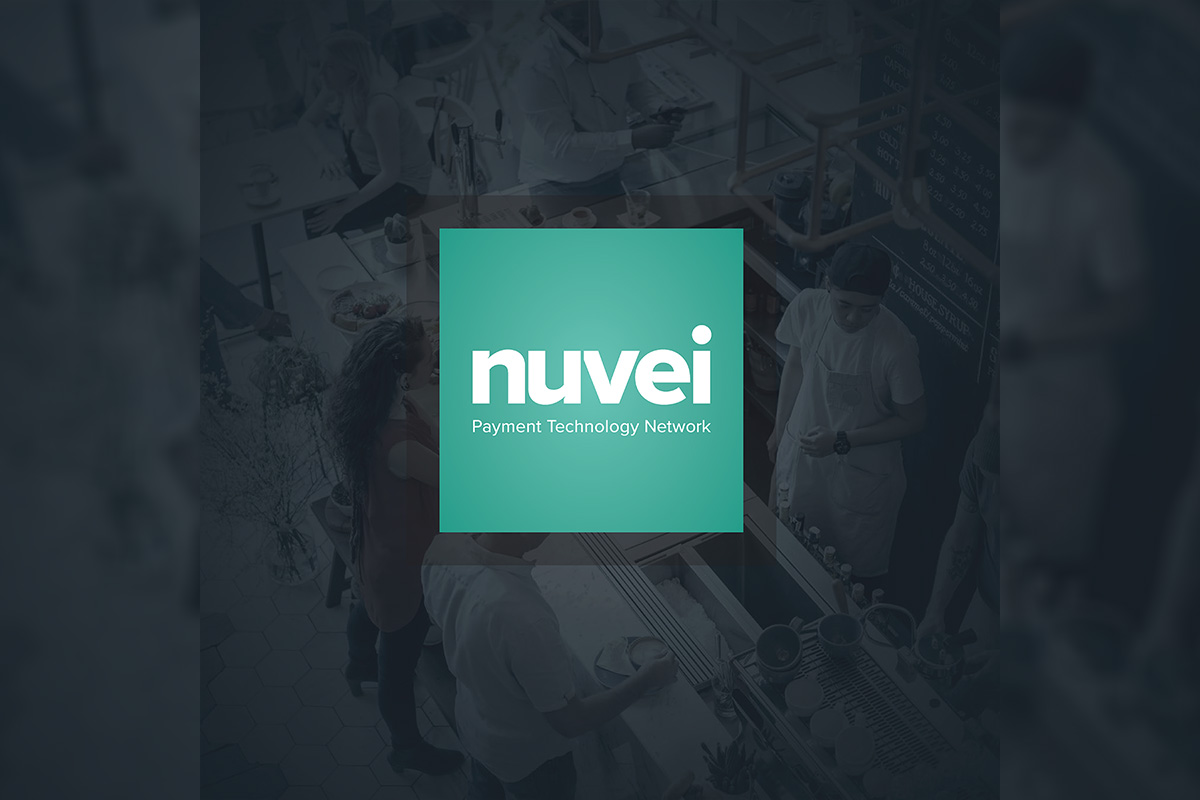 Reading Time:
2
minutes
Payments technology firm Nuvei Corp is going to buy SafeCharge International Group through an all-cash deal valued at $889 million. As per the agreement, SafeCharge shareholders would receive $5.55 in cash for each share held.
"The board is unanimously recommending this all-cash offer by Nuvei to buy SafeCharge at an attractive premium, which represents compelling value for SafeCharge shareholders. The price premium Nuvei is offering reflects SafeCharge's leading position in the high growth e-commerce payments market, the strength of its own technology platform, its diversified and stable customer base and the significant experience in the payments industry of SafeCharge's management team. It is for these reasons that the board is unanimously recommending this transaction to SafeCharge shareholders," Roger Withers, Chairman of SafeCharge said.
"SafeCharge is the payment technology partner for the world's most demanding businesses. Nuvei is one of the leading providers of technology-driven payment solutions to merchants and technology and distribution partners, primarily in the United States and Canada. Both companies have built strong positions in the payment sector in their respective markets, with minimal geographic, customer or industry overlap," David Avgi, Chief Executive Officer of SafeCharge said.
"The Acquisition should enable SafeCharge to benefit from Nuvei's North American footprint and sales and marketing capability to fulfil and accelerate its growth ambitions. The board believes that our businesses have similar shared entrepreneurial cultures and is confident that Nuvei's plans to invest in and grow the SafeCharge business mean the proposed transaction is positive for SafeCharge and its stakeholders as a whole," David Avgi added.
"We are very excited about the combination of SafeCharge and Nuvei, which will create a truly global, leading, payments technology solution provider with significant scale. Our businesses are highly complementary from multiple perspectives including geography, technology, key verticals and customers. We think the technology platform SafeCharge has developed is exceptional and will serve as the go-forward foundation from which we will continue to grow the combined business and provide best-in-class products and services to our customers and partners. Lastly, we look forward to welcoming SafeCharge's highly experienced management team and employees to the Nuvei family," Philip Fayer, Chairman and CEO of Nuvei said.
EGBA Calls on European Parliament and Commission to Protect Online Gambling Sector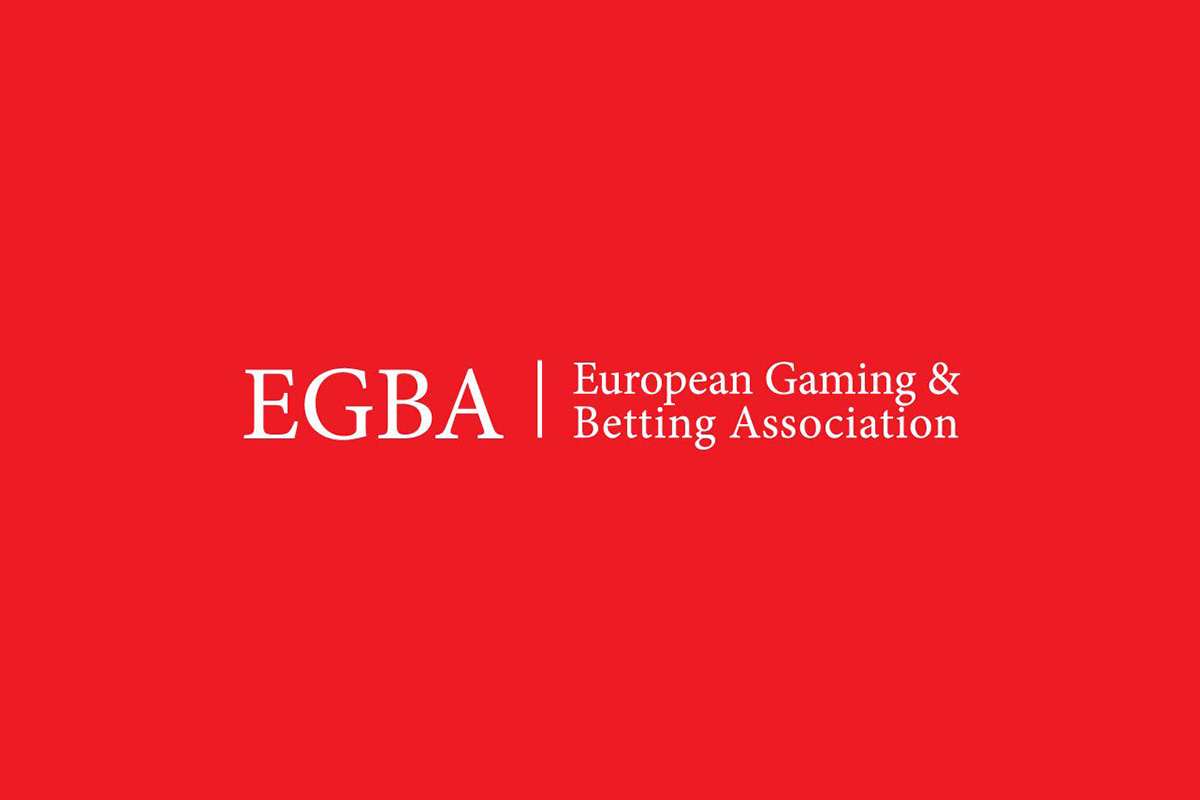 Reading Time:
1
minute
European Gaming and Betting Association (EGBA) has called on the European Parliament and Commission to act in the online gambling sector to ensure Europe's online gamblers are better protected.
Online betting represents more than 20% of the EU gambling market. EU countries have different rules for regulating online gambling and there are significant disparities in the quality of these national regulations, including the consumer protections available to online gamblers. The lack of common online gambling regulations fails to protect Europe's players from often bogus and unsupervised websites operated from outside the EU.
"In 2019, there's no reason why online gamblers living in one member country should be less protected than those living in another – but they are. That's why EGBA is calling for common EU rules and better regulatory cooperation to ensure a more consistent and better standard of protection for all Europe's online gamblers, including access to a national self-exclusion register and protection against threats from outside the EU," Maarten Haijer, Secretary General, EGBA said.