Brian Uran Promoted To Vice President Of Loyalty Marketing At Live! Casino & Hotel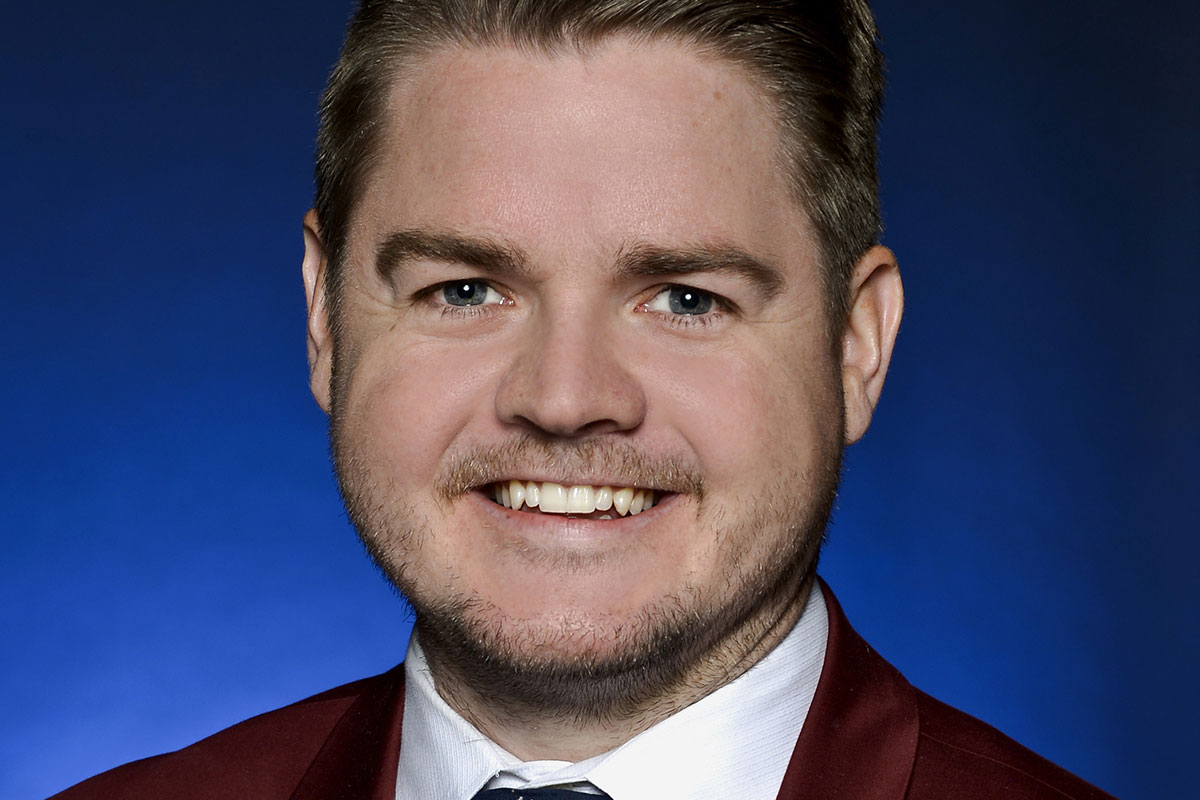 Reading Time:
1
minute
Live! Casino & Hotel today announced that BRIAN URAN has been promoted to Vice President of Loyalty Marketing.
In his new role, Mr. Uran will oversee the cultivation and growth of Live!'s loyal customer base that has made the property one of Maryland's top tourist destinations. He will also drive the evolution of the Live! Rewards Players Club, recognized by USA Today readers as a favorite nationally-ranked loyalty program, and oversee the next phase of development for the Live! Social Casino, a free-to-play interactive online gaming experience.
Mr. Uran has been a crucial part of the Live! marketing team since the property opened, most recently serving as the Director of Marketing Strategy, where he enhanced the customer experience and launched promotions that received local and national attention. He also spearheaded the development of the MyLiveRewards mobile app, which allows each guest to be in control of their own experience from the comfort of their own home to their favorite game at the casino.
For information about Live! Casino & Hotel, visit www.livecasinohotel.com.
SOURCE Live! Casino & Hotel
BtoBet announced as Digital Sponsor at CEEGC 2019 Budapest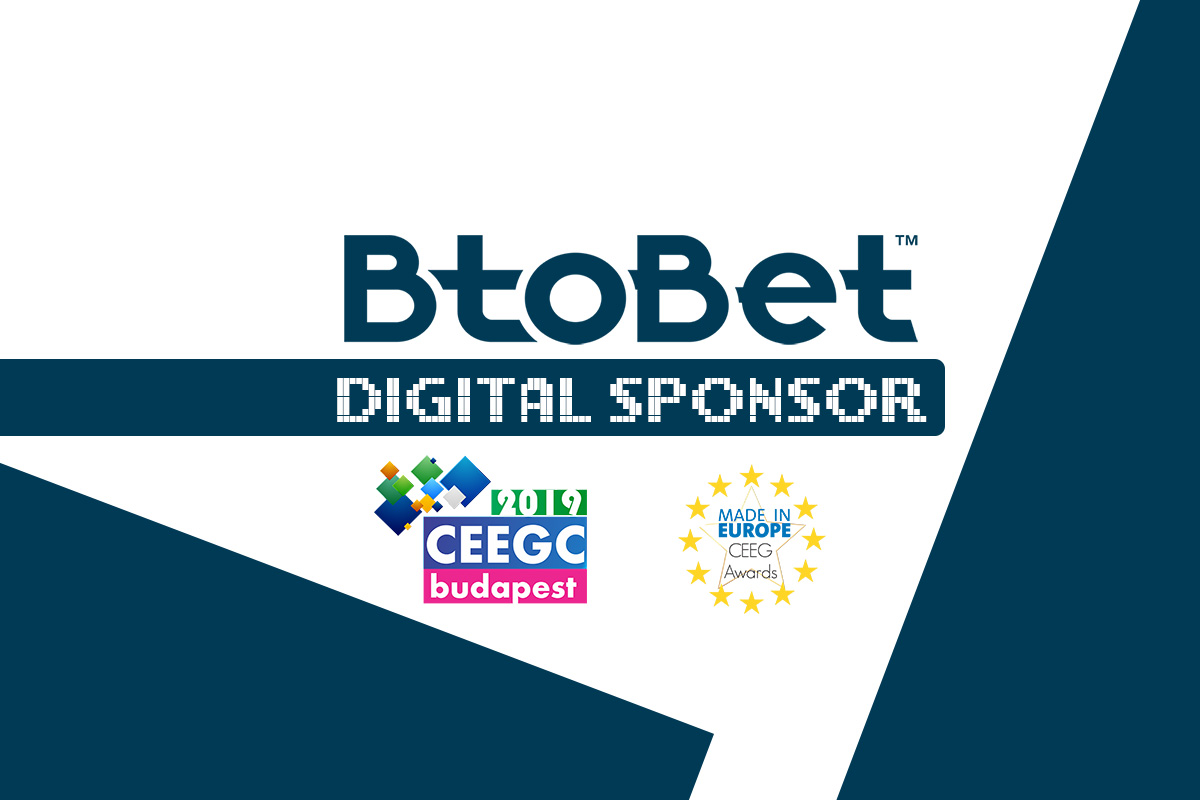 Reading Time:
2
minutes
Leading iGaming technology provider BtoBet shows further support for CEEGC Budapest.
The 4th edition of the yearly Central and Eastern European Gaming Conference takes this on the 24th of September at the Ritz-Carlton Budapest, and we are happy to announce the continuing support of BtoBet as Digital Sponsor of the event.
"We are blessed to have such amazing support from BtoBet for the past 3 years and we would like to express our gratitude towards the team for making things happen in the gaming industry. BtoBet has come a long way and is among the top providers today. Make sure to attend CEEGC Budapest to meet their team at the conference!" stated Zoltán Tűndik, Co-Founder, Co-Owner and Head of Business at European Gaming Media and Events.
Along with the announcement, we would like to also create a reminder that the Super Early Bird Rate will expire in a few days (30 June) and those interested in attending the event, should act fast to get the discount. Register here!
About BtoBet:
BtoBet is a multinational company and is part of a group with 20 years of experience in software development in IT, telecommunication, e-commerce, and banking, strongly committed to technology and widely investing in technology research and development. The experience gained at the forefront in these advanced environments, compared with the more recent gambling industry, allows BtoBet to be visionary with a deep understanding of the requirements of the market, catching changing trends and anticipating bookmakers' and operators' needs. BtoBet is a true partner in technology, offering a standalone platform and services for the iGaming and Sports Betting industry. It counts on a very talented, continuously trained development team and day to day management support to clients. BtoBet allows licensees to be unique in the market, by giving them the opportunity to completely personalize their offers for Sports betting and iGaming business, online mobile, and retail.
Make sure you take advantage of this unique opportunity of learning and networking with the gambling industry in the CEE and Balkans region via the CEEGC platform which is committed to bringing together industry shareholders and government officials from the region on a yearly base.
Register here or View the Agenda!
Browse the official event website here: www.ceegc.eu
NSoft to attend World Gaming Executive Summit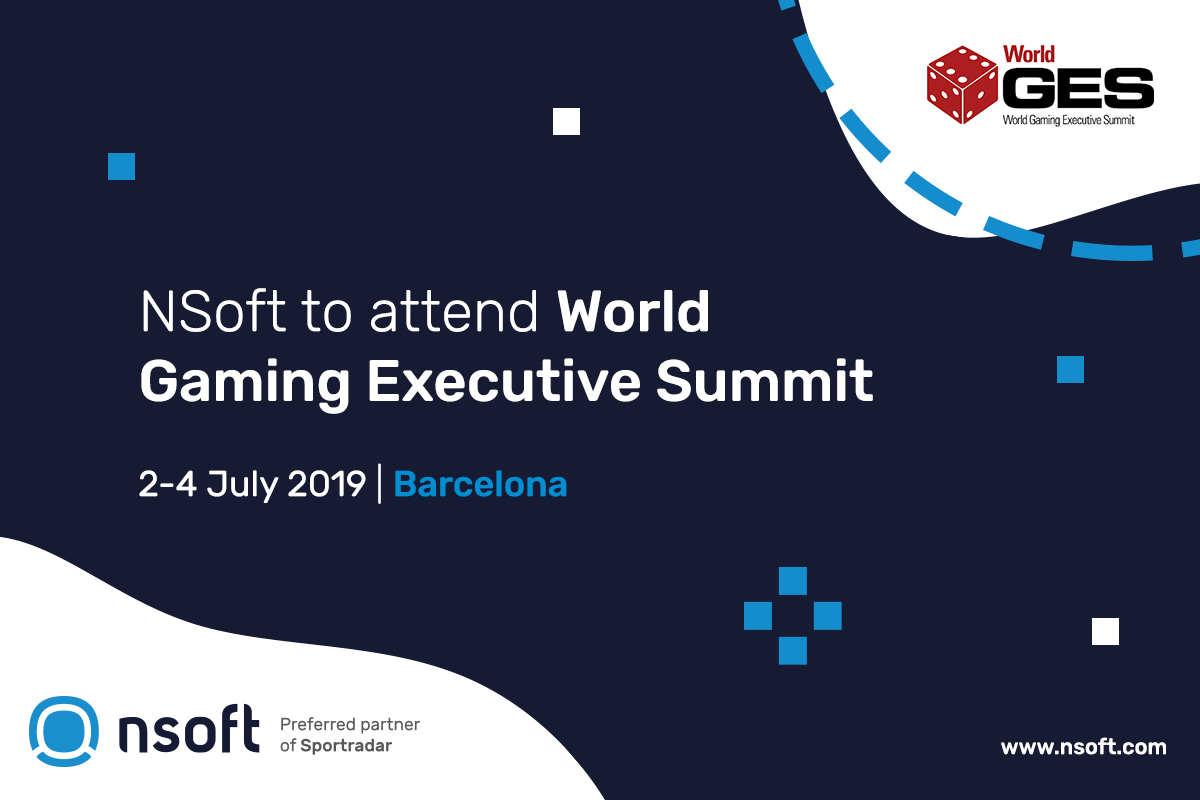 Reading Time:
1
minute
NSoft is announcing its participation at "the must-attend event for the C-levels of the gaming industry" that is going to be held on 2-4 July 2019 in Barcelona.
Now in its 13th year, the World Gaming Executive Summit continues to be the most senior and high-level event for online, land-based and lottery gaming communities. The seniority, reputation, and global reach make the World Gaming Executive Summit, the most exclusive and influential gathering for the gaming community and all those affiliated to it.
NSoft's representatives are happy to join the industry colleagues for 3 days of learning, debate, and networking. WGES represents a truly unique opportunity for industry leaders to come together, share ideas and debate their strategies.
Don't miss out the roundtable discussion on the use of Facial recognition in retail operations on July 3rd, 2019 at 11:20.
In order to find out more on NSoft's products, visit us on www.nsoft.com or book a meeting with our C-level team in Barcelona on marketing@nsoft.com
NetEnt invites players to give its marvellous money machine a spin with Cash-O-Matic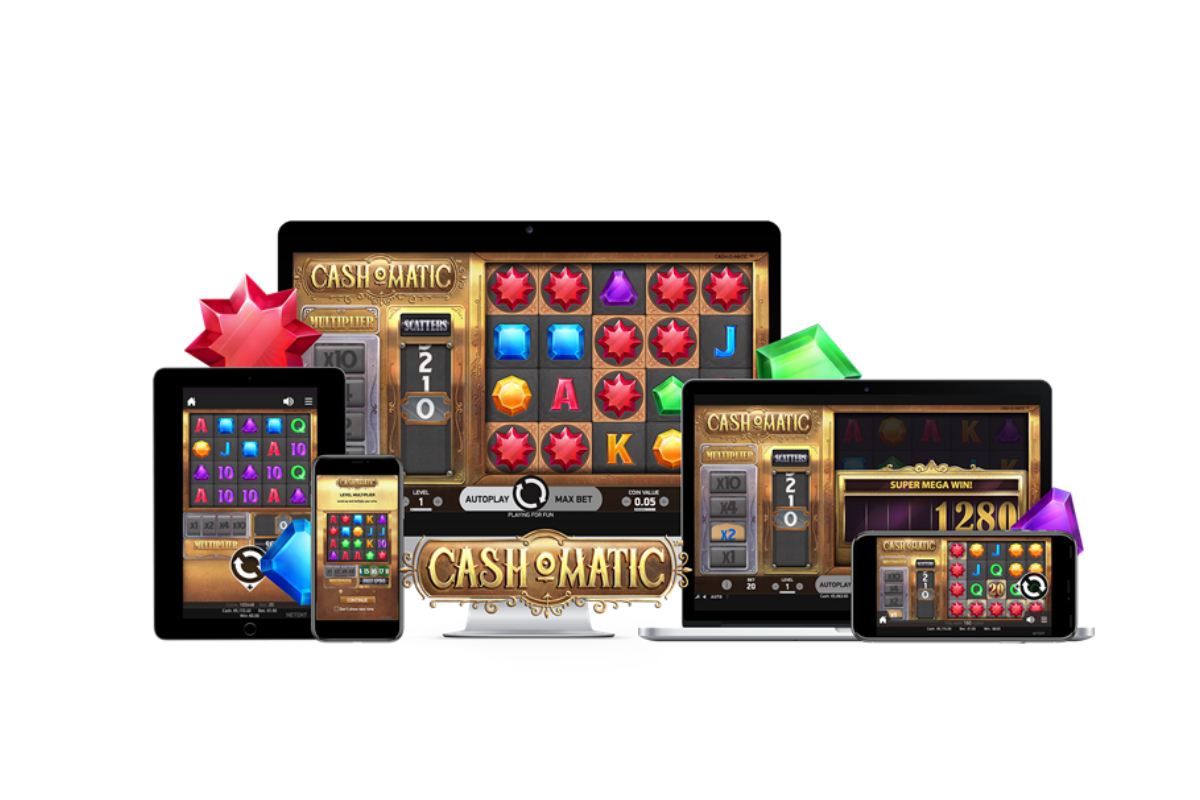 Reading Time:
1
minute
Cash-O-Matic is an adventure packed with Free Spins and Multipliers.
NetEnt's Cash-O-Matic is a 1024-bet way, 5-reel, 4-row video slot designed with the look of an old-style cash machine and loaded with game mechanics.
The new, retro-looking title has flipped NetEnt's proprietary AvalancheTM feature on its head. Now operating in reverse, AvalancheTM sees all winning symbols remain on the reels, while the rest disappear.
Cash-O-Matic is full of Free Spins and Multipliers. The number of Free Spins awarded equals the amount of Scatter symbols collected, with a minimum of 10 Free Spins there to be won. With Scatter lengths of up to 18, the number of Free Spins can get really high.".
In the main game, the Level Multiplier is awarded if at least one row is filled with winning symbols. The more rows, the higher the Multiplier value. In Free Spins, the Multiplier depends on the number of Scatter symbols that activated Free Spins and can go as high as x50.
"We're pleased to present Cash-O-Matic, a true homage to the first slot machine, the Liberty Bell. High volatility reverse AvalancheTM action, Free Games, Scatter Stacks and Multipliers in a very simple and elegant art package. A game for the VIP players out there." said Bryan Upton, NetEnt Director of Games.