SKS365: BEPI PEZZULLI NAMED NEW GENERAL LEGAL COUNSEL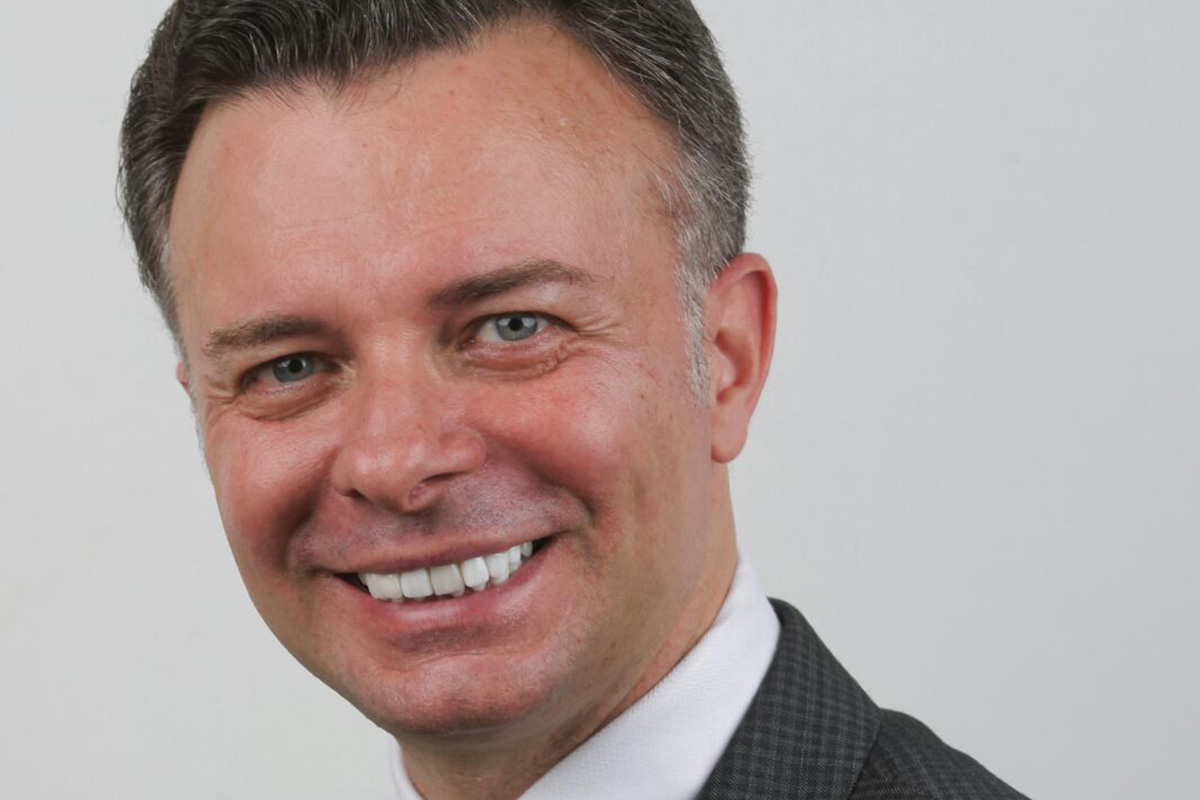 Reading Time:
2
minutes
After a long international experience in finance, tech, and media, Pezzulli will coordinate the activities of the Italian legal team activity to support the company's management
SKS365, one among the leading operators in the Italian betting market, announced the appointment of Bepi Pezzulli as new General Counsel.
Lawyer, Solicitor in London and Attorney at Law in New York, he brings with him a long international experience both in Europe and the United States in areas such as finance, tech and media. Pezzulli will manage the activities of SKS365 legal department as strategic advisor reporting to the management team and board. "SKS365 is a cutting-edge company. Here the legal function has the mission to contribute to operating efficiency. As General Legal Counsel I will have the opportunity to demonstrate that legal, compliance and business ethics produce value for shareholders" commented Pezzulli.
"An exciting year awaits all of us here at SKS365 and it is with great pleasure that I welcome, on behalf of the entire company, Bepi Pezzulli – commented Francesco Gaziano, SKS365 Chief Marketing Officer – He brings a wealth of experience, both from a legal and a commercial point of view, which will prove invaluable for the new company course."
The arrival of Pezzulli is one of the many hits scored by the new SKS365. With the recent launch of the new brand identity, it confirms itself at the center of a path of evolution that invests all areas of society, and which contribute to place it among the most dependable operators in the Italian market.
SKS365 is one of the main players in the international betting and gaming industry. The Company is also present in the Italian online and retail market through SKS365 Malta Limited (holder of concession license n° GAD15242 and physical retail network concession n° 72002 and 4584).
Through the brand planetwin365 the Company offers elevated security standards and a diversified gaming experience to its customers both online, with planetwin365.it, and offline through a retail network that holds more than 800 planetwin365 shops throughout the Italian territory.
"Il nostro gioco è di un altro pianeta" is the claim that aims at underlining the positioning of the Company as the operator with the widest range of bets available on the Italian market, the one with the richest and updated betting schedule and innovative tools such as the "market movers", which monitor the trend of shares. The brand, planetwin365, is close to all the customers especially those with the passion for football and overall sports in general. Customers can choose from more than 100 types of bets, around 330 live events each day and over 5000 pre-games every week. The offer is also available via mobile app for iOS and Android.
GLMS welcomes Cyprus Sports Organization as its first Sport Associate Member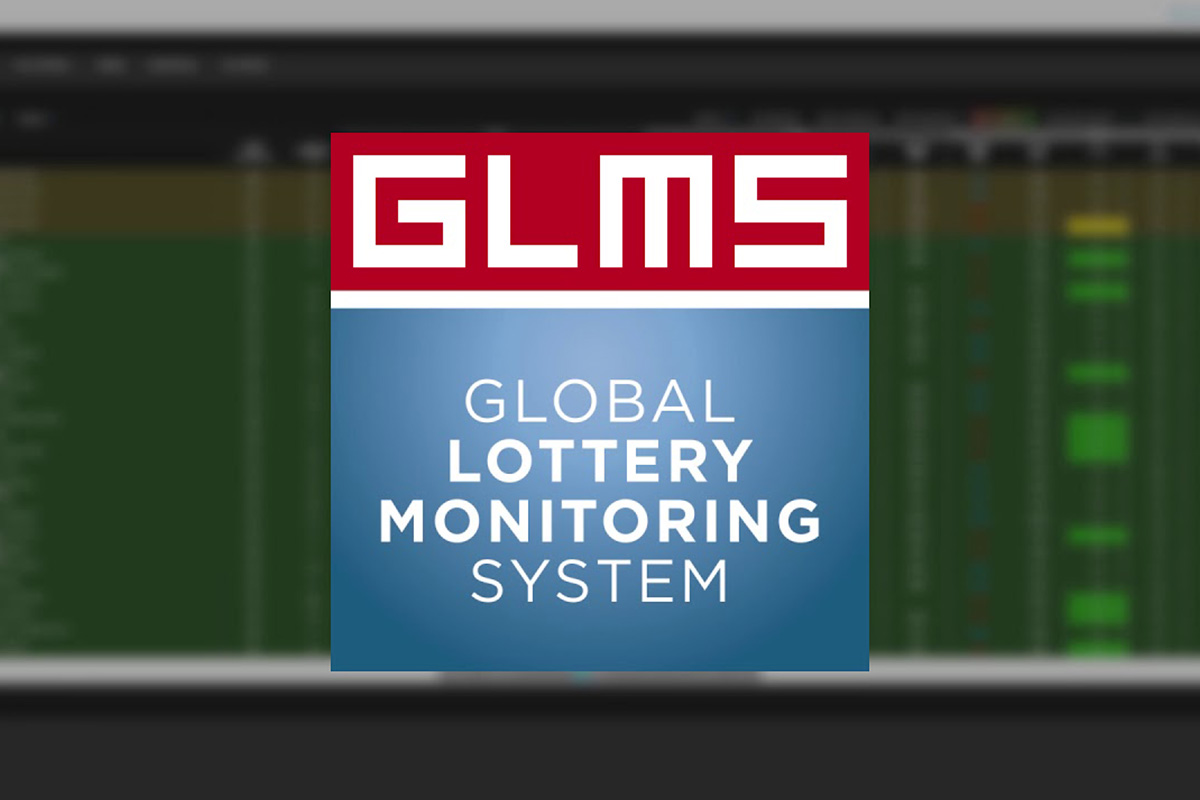 Reading Time:
2
minutes
The Global Lottery Monitoring System (GLMS) announced that the sports confederation of Cyprus, also co-ordinator of the Cypriot National Platform against manipulations of sports competitions, has become the first Sport Associate Member of GLMS since the launch of its updated Statutes.
As the highest sport authority in the country, Cyprus Sport Organization is a semi-governmental non-profit organization established in 1969 and its main objectives are, among others, the development of sports outside schools, the coordination of sport life in the country, the cultivation of the Olympic ideas, and the promotion of Cyprus sports on the international sport scene.
Associate membership with GLMS will support the intensive work undertaken by CSO since the last decade to fight manipulations of sports competitions in Cyprus. CSO has already collaborated with GLMS through related projects and is now looking to benefit directly from the various education, prevention and operation services that GLMS has to offer, including collaboration with the lotteries.
Commenting on this development, GLMS President, Ludovico Calvi stated, "We are delighted to wel­come CSO as our first Sport associate member of GLMS since the launch of our updated Statutes. Having members such as CSO on board means enhancing the effectiveness of GLMS engagement against the phenomenon of sports competition manipulations, which since the pandemic outbreak has seen a spike in cases and a window of oppor­tu­ni­ties for criminal organizations and for fraudsters seeking to exploit weaknesses and take advantage of this moment of vulnerability of the ecosystem in the "new normal".
Dr. Costas Solomou, National Coordinator for issues related to sports manipulations at CSO, added ''Cyprus has worked extremely hard over the last few years to bring a co-ordinated approach to our fight against sports manipulations, by working with all relevant stakeholders – working with GLMS and its member lotteries is another big step in this di­rec­tion. The consistent and evolving work of GLMS operationally and with regard to education and prevention to protect the integrity of sports and to encourage trans-sectorial exchange is vital. We are very proud to join the growing GLMS asso­ci­ate family and strengthen our commitment to main­taining the highest standards of sports integrity."
Cyprus: 3rd Safer Gambling Conference – Online edition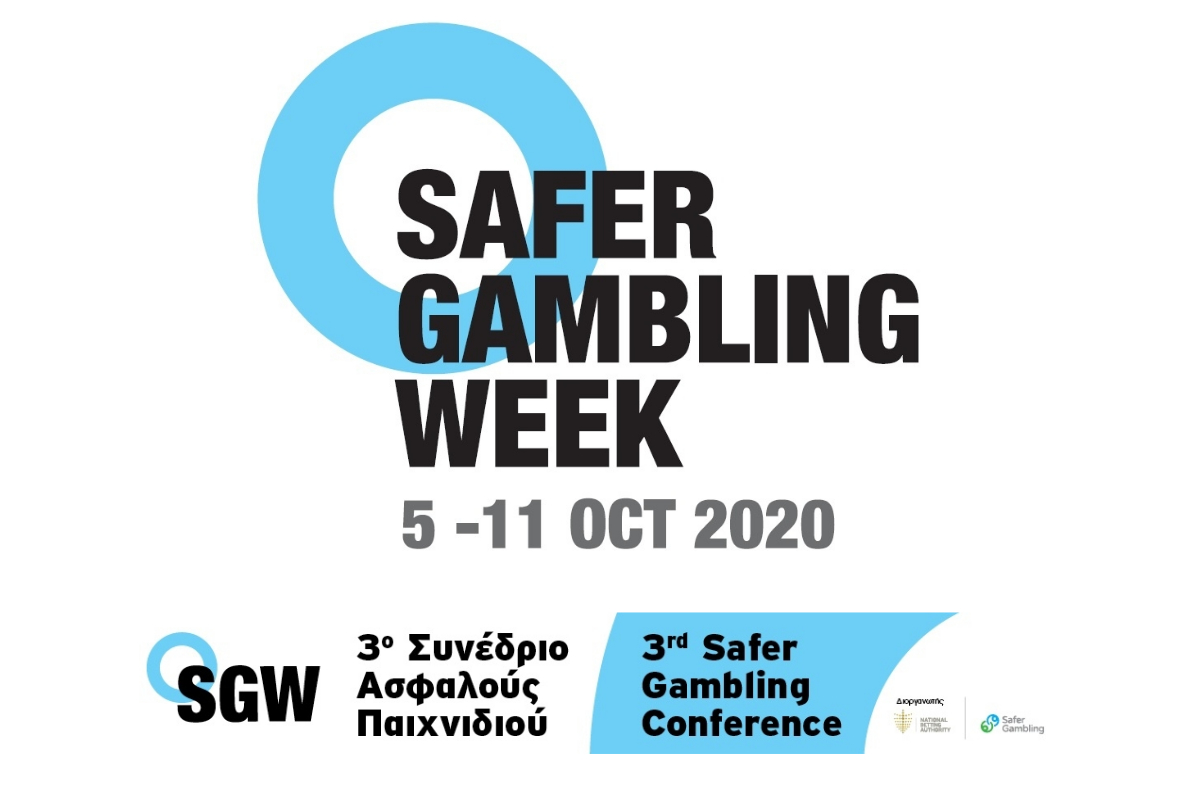 Reading Time:
< 1
minute
The National Betting Authority in Cyprus organizes the 3rd Safer Gambling Conference (SGC) on Monday 5th of October 2020, from 09:00-13:00 CET, online.
The conference, which is being held for the 3rd consecutive year, is part of the Safer Gambling Week. This year, the conference has a new name, introducing a new philosophy regarding the meaning of safe participation in gambling. The focus on safer gambling promotes a new understanding that emphasizes on the responsibility of gambling operators to protect their players by introducing relevant practices and policies beyond state regulations.
The conference aims to inform and inspire participants through presentations by distinguished professionals and various stakeholders, who will discuss and exchange opinions regarding safer gambling practices. It will cover topics such as "The impact of COVID-19 pandemic on gambling behaviour and players' protection", "The use of artificial intelligence and new technologies", "Gambling disorder and youth", "Behavioural insights and safer gambling" and more.
Leading experts and distinguished speakers will share their knowledge and thoughts. The list of speakers includes Professor Marc N. Potenza, Dr. Michael Auer, Mr. Simo Dragicevic, as well as operators and regulators and other experts in the gambling industry.
The Safer Gambling Conference is addressed to gambling industry professionals, academics, mental health professionals, business consultants, the media, youth workers, law and advertising agencies, sports federations, and civil society.
Participation is free, but registration is essential. You can register here.
GAMING REPORT – IBERIAN PENINSULA – Focus on Spain and Portugal at European Gaming Congress VE (#EGC2020VE)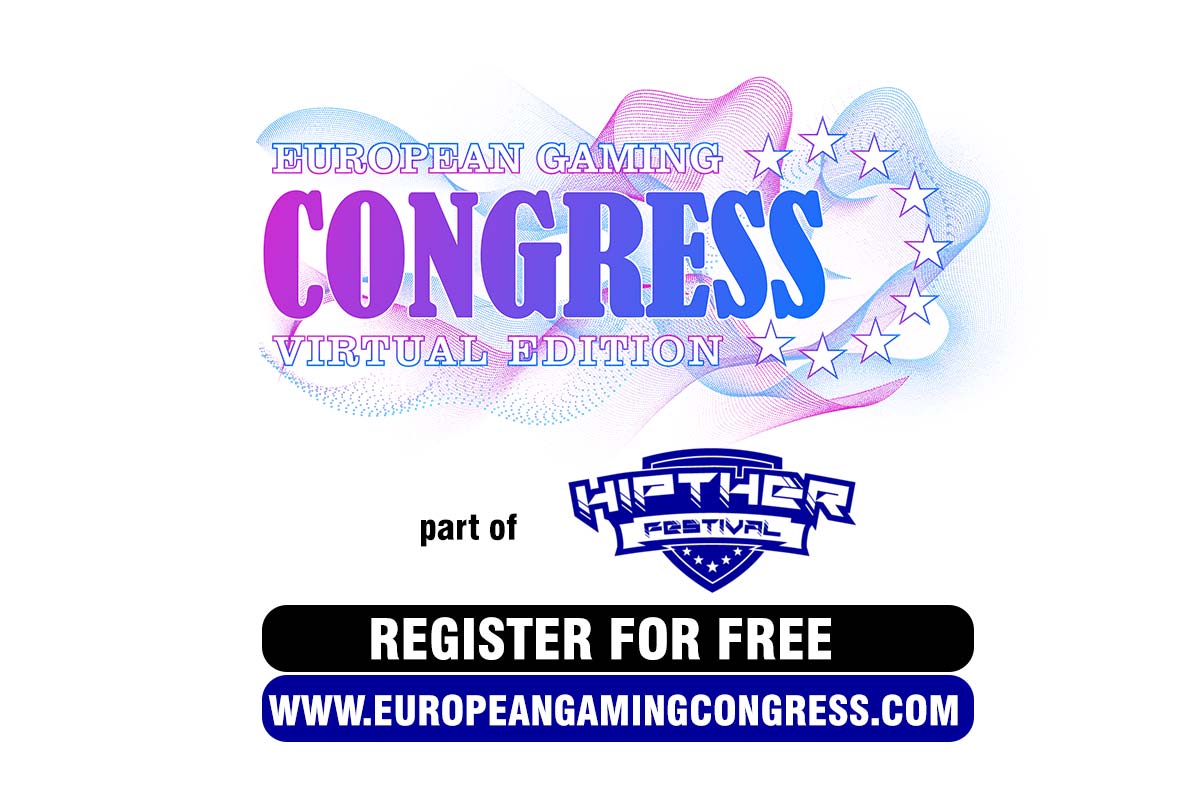 Reading Time:
2
minutes
Spain and Portugal in focus at European Gaming Congress VE (Virtual Edition).
#EGC2020ve – You may already know this, but Spanish and Portuguese are classified as a Romance language, along with Catalan, Italian, French, and Romanian. Both are beautiful languages with a wide global influence on business and culture.
However, one does stop and reflect on the curse words that have been going on when the Spanish Minister of Consumer Affairs Alberto Garzón has proposed a series of measures that will toughen up regulations on betting companies, including restrictions to sponsorship agreements and advertising exposure.
This happened 2 months ago and the ban follows the approval of laws as part of Spain's "Royal Decree on Advertising" which currently permits a four-hour advertising window for betting companies, but does not authorize any exposure out of the timeframe.
In addition to the ban on shirt sponsorships, the new decree will prevent gambling companies from being allowed to sponsor stadium names nor any other aspect associated with the teams.
Also in Spain, CONFAD (Spain's National Commission to Combat the Manipulation of Sports Competitions and Betting Fraud) has published its action plan for 2020/2021, outlining 21 directives to safeguard the integrity of Spanish sports.
Supporting CONFAD directives, Spain's Consumer Affairs Ministry states that the action plan will be implemented by the DGOJ and further coordinated with Spain's National Sports Council, federal police force, and Guardia Civil.
In Portugal, the RJO (Regime Jurídico dos Jogos e Apostas Online) received constant and heavy criticism within the gambling community during its implementation procedure, with the special gambling tax the main subject of criticism and within this context.  However, the online gambling tax regime has recently been amended and the Portuguese State Budget for 2020 states that the tax regime will be reassessed within a maximum period of two years.
The SRIJ (Serviço de Regulação e Inspeção de Jogos) has been also closely monitoring social games that are made available in Portugal and that use themes similar to the ones subject to regulation (for example, casino games, slot machines, poker or bingo), to assess whether these games should be subject to the licensing regime provided under the RJO.
As you may see, there is plenty of news to share about the Spanish and Portuguese gambling industry, but we will leave that to the expert who will join the "GAMING REPORT: IBERIAN PENINSULA" panel discussions at the virtual edition of European Gaming Congress 2020.
The virtual edition of European Gaming Congress 2020 is taking place between 6-7 October and gathers top names of the gaming industry who will present their insights to create Europe's largest gaming compliance gathering.
THE EASY AND FREE REGISTRATION PROCESS IS SPONSORED BY ALTENAR AND YOU CAN REGISTER FOR FREE HERE!
The conference covers +28 jurisdictions and you have the opportunity to dive into quality information about the Iberian peninsula with Óscar Madureira (Senior Associate at Rato, Ling, Lei & Cortés) and Arcangelo Lonoce (Head of Business Development – Europe at Habanero Systems).
The panel discussion will be moderated by Fernando Saffores (Founder & Director at Focus Gaming News) and promises to bring a wealth of Latin information.
You can find more details about the speakers' and moderator on the official website of the conference: www.europeangamingcongress.com
AS MENTIONED ABOVE THE EASY AND FREE REGISTRATION PROCESS IS SPONSORED BY ALTENAR AND YOU CAN REGISTER HERE NOW!