Dover Downs Special Meeting to Approve Merger with Twin River Scheduled for March 26, 2019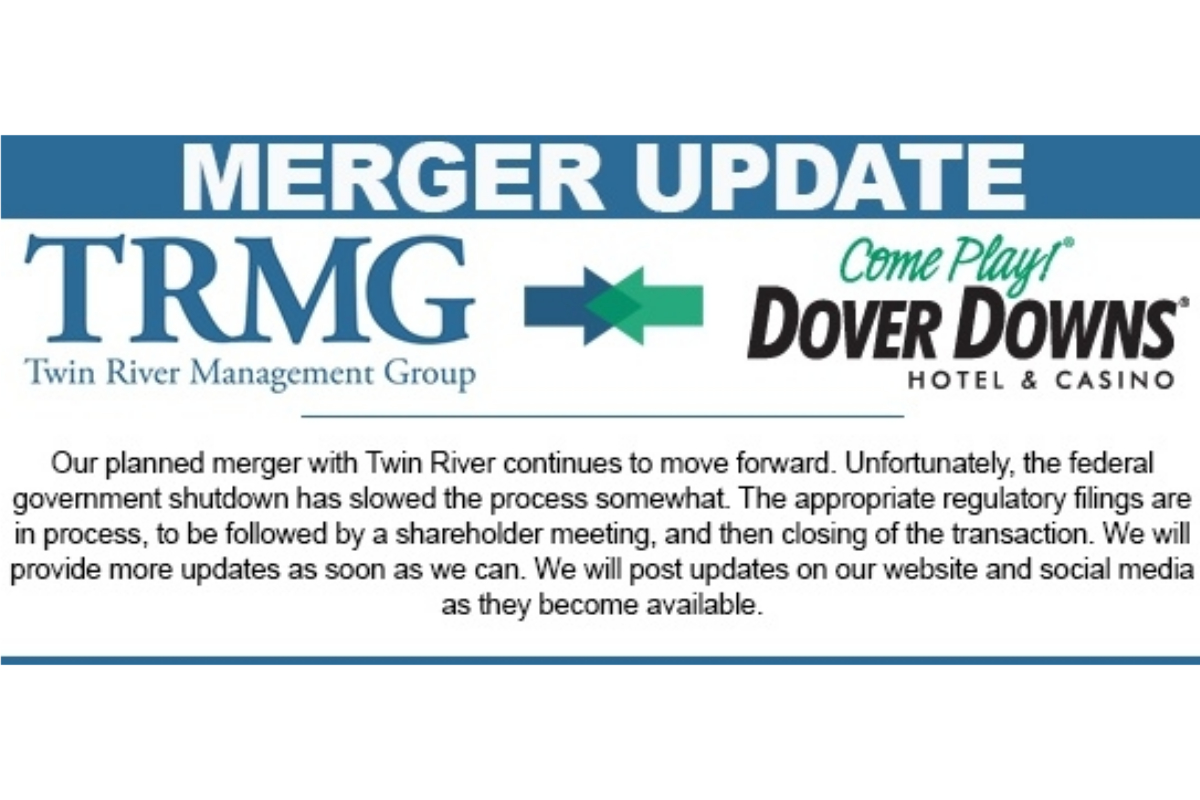 Reading Time:
2
minutes
Dover Downs Gaming & Entertainment, Inc. and Twin River Worldwide Holdings, Inc. announced that Twin River's registration statement containing the Dover Downs proxy statement in respect of the merger with Twin River had been declared effective by the Securities and Exchange Commission (the "SEC") and that the special meeting of Dover Downs stockholders to consider the merger had been scheduled for 8:00 am, Eastern time, on March 26, 2019, at the Dover Downs Hotel & Casino. Dover Downs stockholders of record at the close of business on February 5, 2019 may vote at the meeting. Subject to the receipt of stockholder approval and the satisfaction of other conditions including regulatory approvals as set forth in the parties' SEC filings, the merger is expected to close shortly following the special meeting.
About Twin River
Twin River owns and manages two casinos in Rhode Island and one in Mississippi, as well as a Colorado horse race track that possesses 13 OTB licenses. Properties include Twin River Casino Hotel (Lincoln, RI), Hard Rock Hotel & Casino (Biloxi, MS), Tiverton Casino Hotel (Tiverton, RI) and Arapahoe Park (Aurora, CO). Twin River's expertise spans various entertainment categories, including regional, destination and resort environments. Its casinos range in size from 1,100 slots and 32 table games facilities to properties with 4,200 slots and 115 table games, along with hotel and resort amenities. Twin River's headquarters are located at 100 Twin River Road, Lincoln, RI 02865.
About Dover Downs
Owned by Dover Downs Gaming & Entertainment, Inc. (NYSE: DDE), Dover Downs Hotel & Casino® is a premier gaming and entertainment resort destination in the Mid-Atlantic region. Gaming operations consist of approximately 2,200 slots, a full complement of table games, including poker, and a newly expanded race and sports book taking single game wagers on professional and college sports. The AAA-rated Four Diamond hotel is Delaware's largest with 500 luxurious rooms/suites and amenities including a full-service spa/salon, concert hall and 41,500 sq. ft. of multi-use event space. Live, world-class harness racing is featured November through April, and horse racing is simulcast year-round. Additional property amenities include multiple restaurants from fine dining to casual fare, bars/lounges and retail shops. For more information, please visit www.doverdowns.com.
University of Minnesota to host Sportradar's Innovation Challenge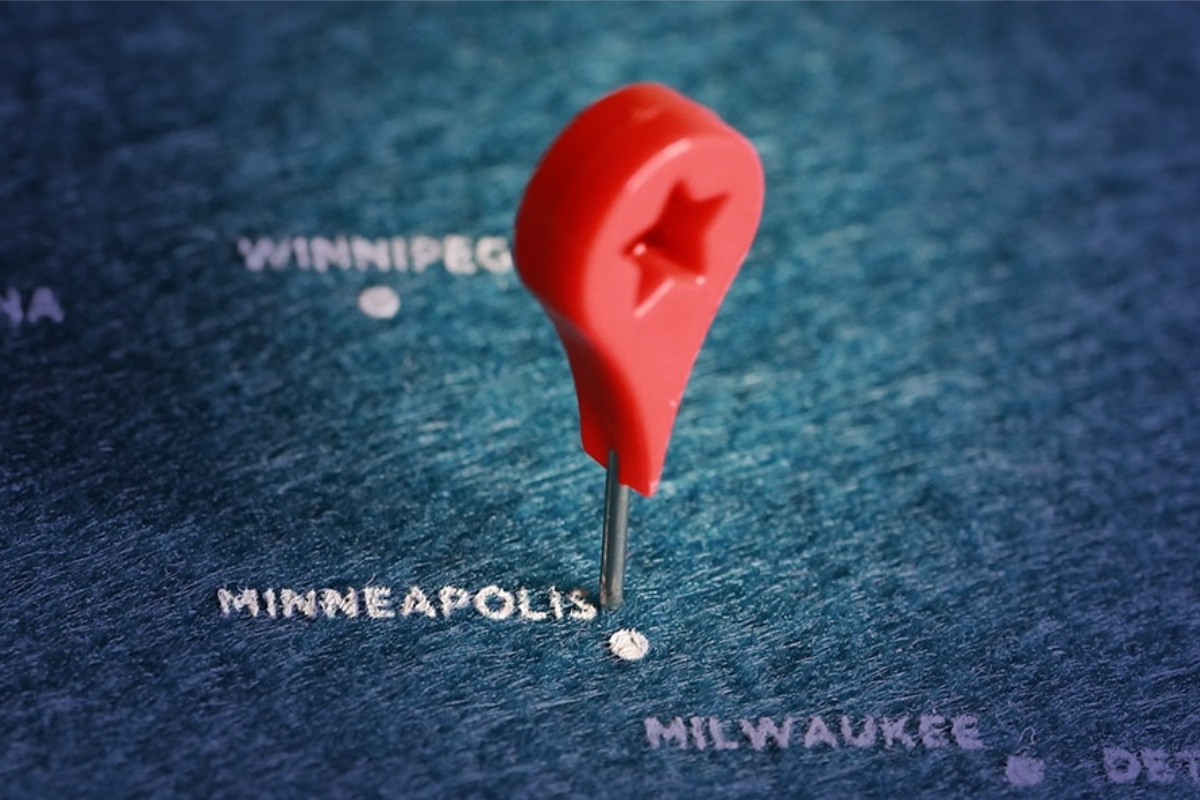 Reading Time:
3
minutes
Sportradar's Innovation Challenge returns on February 23rd, when the University of Minnesota will become the latest venue to host the one-day ideation competition.
Taking place at the Carlson School of Management's Gary S. Holmes Centre for Entrepreneurship, next month's Challenge will be the first to take place in the United States.
The event, which has been held regularly across Europe in recent years, will give students from in and around Minneapolis the opportunity to design and create ideas and services using Sportradar's market-leading data. As well as learning how to best create and develop ideas, students will also have the chance to network and compete for a chance to win part of the $3,000 prize money on offer. Ahead of the Innovation Challenge's first venture Stateside, Sportradar caught up with Innovation Director Javier Altamirano and Malte Siegle, Head of Sportradar's University and Research Programme, to discuss what is another step forward for the company's innovation setup.
Sportradar: What's the thinking behind taking the Innovation Challenge outside Europe for the first time?
MS: Because Sportradar already enjoys a strong market presence in the US, and is expanding further all the time, it seems only natural that we should have the Innovation Challenge in the States. We're always looking to encourage and network with the next generation of talent, in all our territories, and having already seen our partnership with the University of Minnesota start strongly, it's great to reach another essential milestone for the company.
JA: This is part of a greater strategy of external innovation in the US whereby Sportradar collaborates on a deep level with top-notch universities which happen to be aligned with Sportradar offices and have strong data programs. This proximity allows for follow-up projects and overall closer contact. We want these students to familiarise themselves with Sportradar data.
Sportradar: What do you expect to see from the students in Minneapolis?
JA: We've already seen some fantastic ideas from our past competitions in Europe and we're confident that will continue next month here in Minnesota. Aside from innovative and interesting products, the main thing we want to see is enthusiasm and a positive approach because the Innovation Challenge is as much about networking and making connections as it is around creating products. Lots of digital-era innovations come from this side of the pond (Facebook, Stubhub, Snapchat, etc.) so we want to see if the students can carry on in that vein next month.
MS: We've also had former winners come and join Sportradar in a working capacity before now and that's an example of what we want to achieve as a company – having that talent pipeline and a strong connection with entrepreneurial talent. Sportradar: The US is obviously a huge market for Sportradar, does this make next month's Challenge even more exciting?
JA: The American sports tech market has obviously been one of the biggest in the world for some time now, and we're looking forward to seeing what the students in Minneapolis come up with. There's also the recent developments with the betting market in the US, so that's another area that might be of interest to participants when it comes to formulating ideas.
MS: It doesn't have to be around betting of course, we'll have Sportradar experts from different parts of the business who can advise and offer insight to students. Ultimately, we want to see something new and different and that's always what impresses the judges most.
Sportradar: Why should students look to take part in the event?
MS: If you're a student who has a passion for sports data, enjoys thinking outside the box and wants to make some useful connections with people who know the industry inside out, the Innovation Challenge is for you. We give full access to our API and SDK for the day and provide guidance courtesy of our mentors, so it really is a great opportunity to see what you can come up with, using sports data.
Sportradar: …and not to mention the $3,000 prize pool?
JA: Obviously, a $3,000 prize pool is a good incentive, too, and that's what usually grabs the attention, but we don't think it should be the main focus for groups. One-on-one time with our mentors and the chance to put our API to good use, all while networking with new connections – you can't really put a price on that. For all the details about February's event, including information on how to enter, you can visit the Innovation Challenge website – challenge.sportradar.com.
Atlantic City: The paradise for gamblers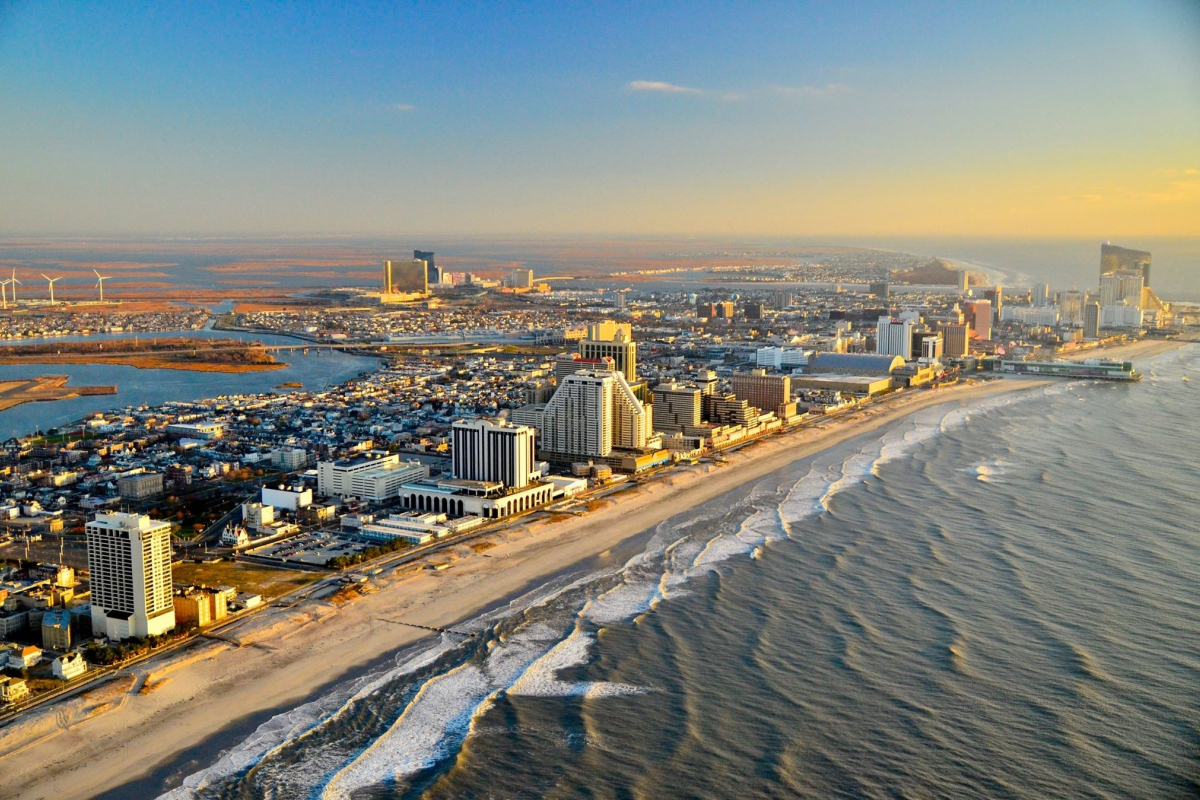 Reading Time:
2
minutes
Atlantic City, New Jersey represents a good niche in the world of betting internationally, but still retains the characteristics of a warm little town. Simply nicknamed "AC" by locals, it is the largest city of large hotels in the Northeast of the United States and attracts millions of visitors every year thanks to its excellent betting sites right next to the beach. Tourists have the possibility to walk on the boardwalk along the beach and enjoy a "salt water" style taffy that has been the local delicacy for more than a century. In addition to the game, Atlantic City is an incredible destination for golf, water sports, fishing and cruises.
Atlantic City currently has 11 casinos after the Atlantic Club Casino Hotel stopped operating in January 2014. Each casino has its own theme, for example the Caesars is based on the Roman Empire, the Bally's has a theme of the Far West and the Trump Taj Mahal well, I think it's obvious. Where you want to try your luck, whether it's in slots, poker or other games, you can find it in Atlantic City. The casinos of this city offer all the most popular games such as slots, poker, blackjack, roulette, craps, baccarat, keno, sports betting and table games.
With the legalization of online gambling in New Jersey in 2013, many Atlantic City casinos opened their own online casinos. We can find many NJ-based online casinos easily on Net; one of them is NJ online casino.
What to prepare before going to the casinos in Atlantic City:
I will give you some tips that you want to venture into casinos for fun and maybe even bill a few dollars at tables and gaming machines in Atlantic City. First of all, it is very important to remember that the probability of you winning is much less than the probability of losing, so never risk anything beyond what you can spend. One tip is to take away the dollars you will allocate to the game, so you avoid unexpected hassles. Remember that the game is engaging and exciting and often you can be taken away by the excitement and regret it the next day.
So let's go!
1) Look for the 1 cent machines. They allow smaller bets, that is, with each spin you will pay less.
2) Playing the minimum bet greatly decreases your probability of winning something. Usually, if you bet 1 cent, you will only compete for one line. To have more chances, the ideal is to play in as many lines as possible. The tip is to compete in every line betting the lowest possible value. On some machines, you spend an average of 40 cents per spin this way.
3) Before pushing the button or pulling the lever, check the bet value on the screen. The machine always maintains the bet value of the last player. So beware, often on a 1 cent machine, the maximum bet can reach $ 5 and you can lose this amount in a single spin.
4) Look for the machines that have the bonus option. If you can hit a bonus, you have more chances of multiplying your winnings.
Atlantic City is a paradise for gamblers. What must be considered is that emotional control and ingenuity determine your success.
Governor Chris Christie to Join Sports Betting Hall of Fame at Betting on Sports America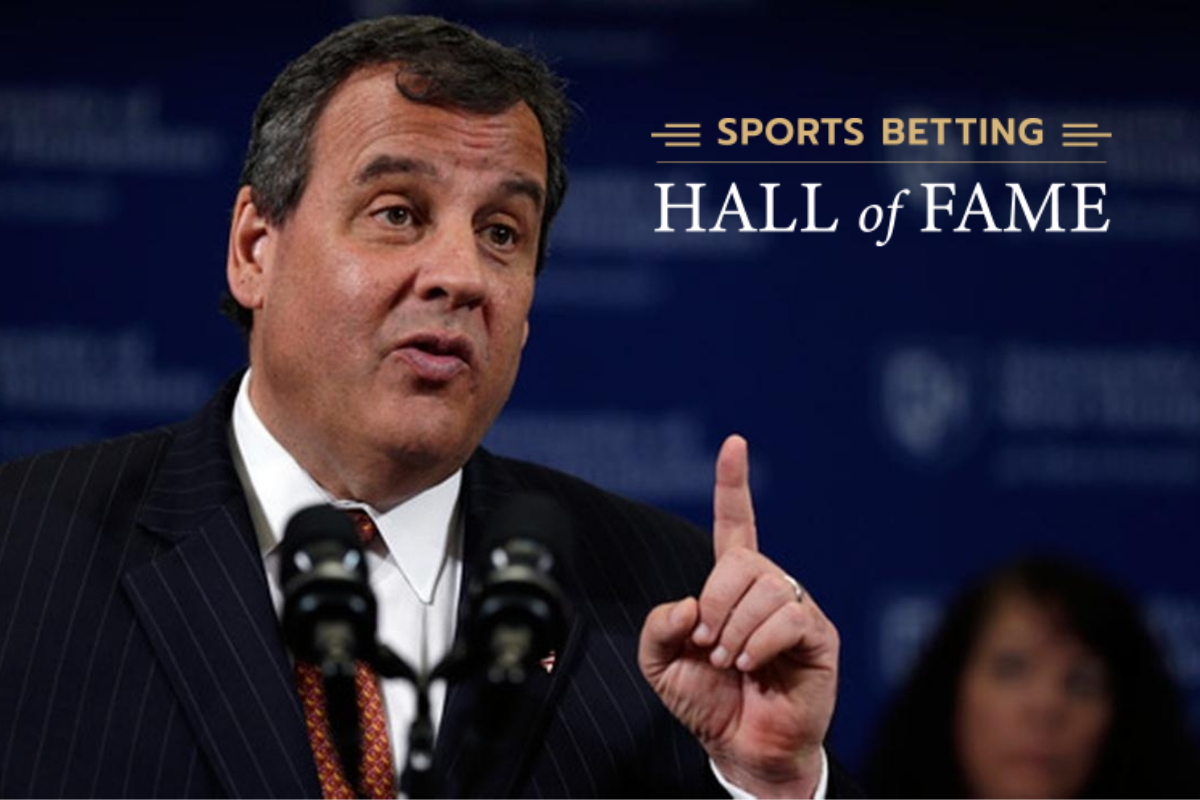 Reading Time:
2
minutes
Governor Chris Christie is to be recognised by the sports betting industry for the pioneering role that he played in widening the scope for sports betting in the US.
During his time as State Governor for New Jersey, Christie was instrumental in generating the political will to revisit and challenge the federal ban on sports betting via the PASPA, which eventually was ruled as unconstitutional by the Supreme Court in May last year.
The Hall of Fame Ceremony is being held on 25 April 2019 at Sky Room in Manhattan (330 West 40th Street) and is part of the closing party of the biggest dedicated sports betting conference in the US – Betting on Sports America – which is being held at the nearby Meadowlands Exposition Center in New Jersey.
Christie spent more than seven years fighting for legalized sports betting in his state and it was his efforts in spearheading the challenge through the federal courts that opened the door for states across the nation to take a look at regulating sports betting.
Rasmus Sojmark is the Founder and CEO of Sports Betting Community, which curates the Hall of Fame. He said that its latest member has broken the mold. "Governor Christie is the first politician we have inducted into the Sports Betting Hall of Fame, but he is there with good reason. Without the political will from the governor's office it is questionable that PASPA would ever have been challenged in the courts.
"For that bravery, the industry is indebted to Governor Christie and his inclusion in the Hall of Fame is just a small thank you for his support."
Governor Christie commented: "Sports betting was held back for too long by the unfair federal laws, so I was more than happy to be the first to make a stand against them. I'm very proud and gratified to be recognised by the sports betting industry in this year now that PASPA is a distant memory."
The Sports Betting Hall of Fame was launched by SBC in 2016 to recognise the individuals who have significantly contributed to the industry over the course of their careers with a lasting legacy. The purpose of the Hall of Fame is to honour, preserve and perpetuate the names and outstanding accomplishments of personalities who have added true value to the sports betting sector.
Current luminaries include Sportradar Founder Carsten Koerl, Intralot co-founder  Constantinos Antonopoulos, the world's biggest independent bookmaker Fred Done and Bwin co-founder Norbert Teufelberger.
For enquiries about information, attending or sponsoring the Betting on Sports America conference and The Sports Betting Hall of Fame Ceremony, please contact marketing@sbcgaming.com.
Source: SBC (Sports Betting Community)