Join the World's Biggest Party in CARNAVAL FOREVER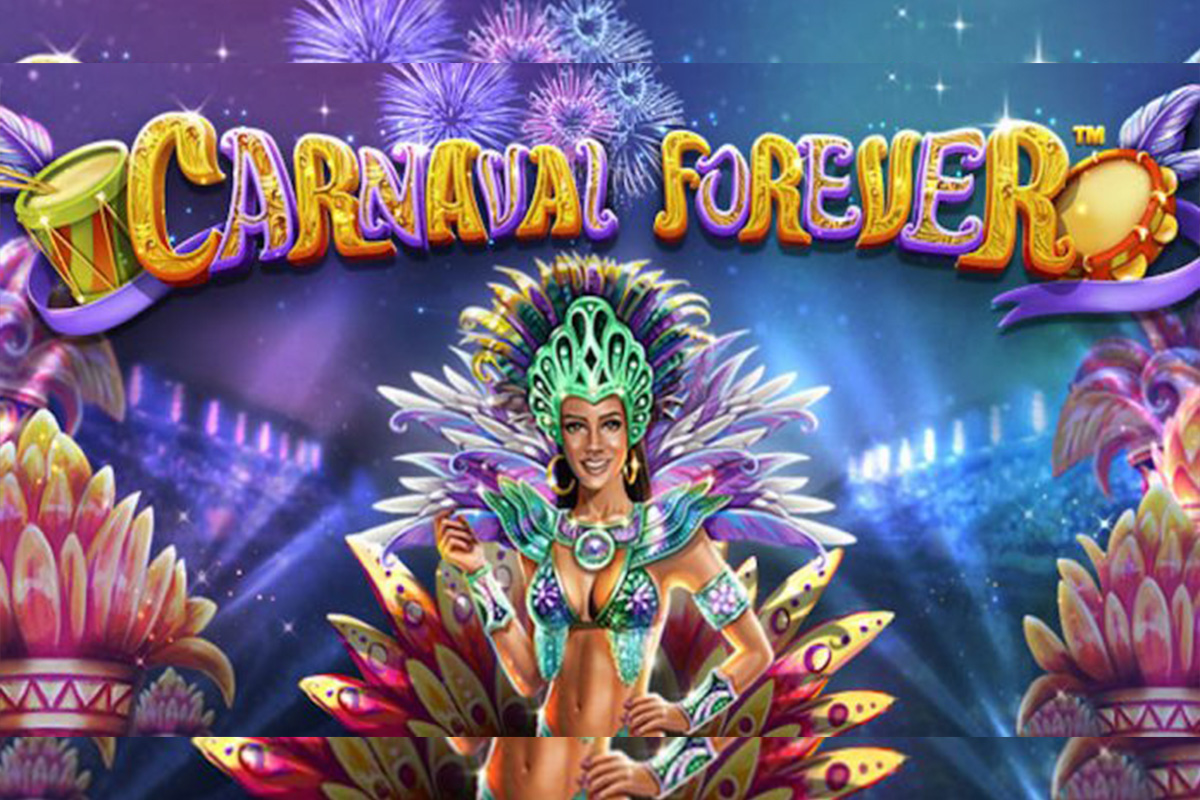 Reading Time:
2
minutes
Transport your players to the world's biggest open air party with Carnaval Forever – Betsoft Gaming's new feature-rich, samba-fuelled slot game.
Carnaval Forever centres on the stunning Carnaval Queen – a special symbol that parts the crowds and carries free spins in her glittering wake.  Players who find more than three Queens in a single spin will earn an allocation of up to 9 free spins.
Designed to capture the captivating spirit of the Rio de Janeiro carnival (or "carnaval" in Portuguese,) Carnaval Forever paints the procession in bold strokes.  From the parade of beautiful people and ornate floats, to the pulsating music and the crowd of millions, Carnaval Forever bottles the vibrant energy of the streets in every spin.
Like the festival itself, Carnaval Forever is an inclusive game, opening up the carnival spirit to all kinds of players.  Symbols are clear, wilds can appear in stacks, win lines are easy to identify, and Betsoft Gaming's signature feature-buy-in-mechanic allows players to access the free spins feature at any time.  The game also incorporates a dedicated symbol that tracks over the course of multiple play sessions, reducing the cost of buying into free spins in increments, and dropping as far as zero if the player accrues enough coins over time.
"The Rio carnival is known worldwide for bringing people together and uniting them with the power of music and dance, so we set out to recreate that feeling with Carnaval Forever," explains Annamaria Anastasi, Betsoft's Marketing Director.  "In order to give the scale and the excitement of the event justice, we pursued a new level of excellence in the game's audio-visual presentation, and struck a careful blend between accessibility and depth in its features and mathematics.  We're proud to say that the finished game matches our ambitions, and Carnaval Forever will slot into any operator's portfolio as a compelling experience, with significant win potential and a soundtrack that will have players jumping to their feet."
Carnaval Forever was built in Betsoft's single-core, cross-platform SHIFT development environment.  Now in its second milestone version, SHIFT 2.0 guarantees that the same great gameplay reaches players on desktop and mobile.  New optimisations also offer smart asset and sound quality switching for an even smoother experience – whatever the player's bandwidth or device processing power.  And as Betsoft's first universal game, Carnaval Forever also brings significant improvements to audio performance on mobile devices, ensuring that players everywhere feel the full impact of its rich soundscape.
Encourage your players to dance to their own beat when Carnaval Forever releases this February.
About Betsoft Gaming:
Betsoft Gaming develops innovative casino games for desktop and mobile.  Its portfolio of more than 190 RNG titles reaches players through partnerships with many of the iGaming industry's leading operators.  Under the SLOTS3TM banner, Betsoft is elevating players' expectations; these cinematic slots blend rapid, gratifying gameplay with an audio-visual excellence more typical of movies and videogames.
An early entrant to mobile gaming, Betsoft launched the ToGoTM collection in 2012.  More recently, Betsoft revealed the ShiftTM environment, which supports truly cross-platform development at the same time as increasing performance, drastically reducing file size and streamlining integration.
Casino Manager, Betsoft's comprehensive back-office platform, rolls reporting, management, marketing, promotion, and administration into a single compelling package.
Betsoft has held a Class 4 license with the Malta Gaming Authority since 2014.  The company's games and RNG are both independently certified in more than 15 different regulated markets, including Italy, Germany, and Romania.
ComeOn has been granted a Danish gaming licence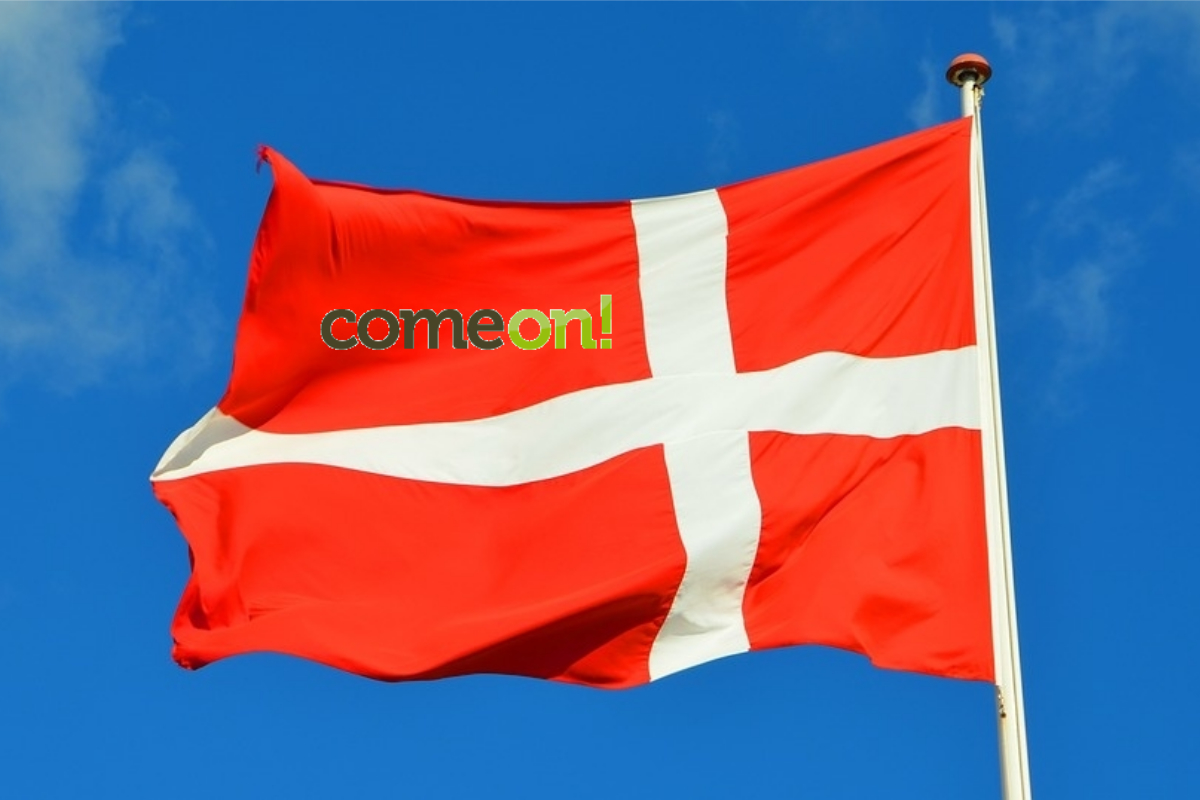 Reading Time:
1
minute
Gaming operator ComeOn, has been granted a Danish gaming license for its casino and sportsbook products.
ComeOn who already holds gaming licenses in Sweden, Malta, Schleswig-Holstein and United Kingdom as well as a sports betting licence in Poland, has now also been granted a license for its casino and sportsbook products in Denmark. The license is issued for 5 years which is the maximum length issued by the Danish Gambling Authority.
"We are thrilled to be able to offer the Danish players our products and services. We have been preparing for this for quite some time and we have some really interesting things coming up", says Lahcene Merzoug, CEO at ComeOn.
ComeOn is a leading player in the rapidly growing market for online gaming via mobile, tablet and computer, with well-known brands and strong positions, primarily in casino and sports betting.
Swintt premieres market leading games suite for Central Europe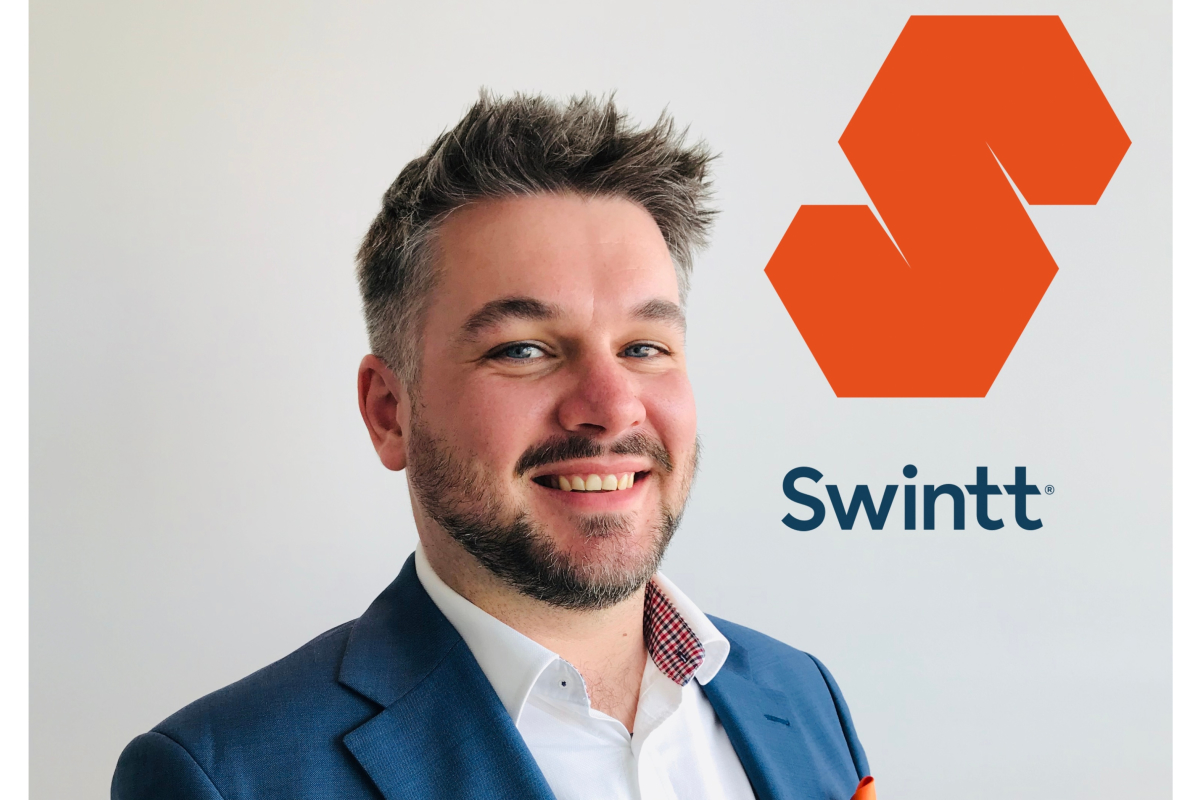 Reading Time:
1
minute
Swintt, the innovative B2B casino games provider today announced that it has signed a long-term agreement to distribute established Central-European land-based game titles across its client base.
Swintt CEO, David Flynn commented on the agreement "At Swintt our focus is to deliver solutions and content for our customers which help them grow in their chosen target markets. This partnership agreement will provide an initial portfolio of 20 recognized, leading games which hold a significant land-based market share in Central-Europe. "
Flynn continued: "The partnership agreement enables an online premiere for this leading content. Given its recognized position in the local land-based market, I'm confident it will be a successful partnership for all involved. "
The new games, including such titles as Master of BooksTM and Heart of EarthTM are available for demonstration online at www.swintt.com.
For further information or to set up a meeting, with the Swintt team email: letsdothis@swintt.com
About Swintt:
Swintt is the innovative new star in the I-gaming market with the goal to become a leading digital gaming provider. Headquartered in Malta, with a staff of more than 70 employees and partnerships globally, Swintt delivers quality games built on local knowledge and data. We strive to build lasting relationships and increase player engagement through innovations in game design and retention tools. Our philosophy is to create sustainable gaming products delivered for a new generation of player.
For more information about Swintt visit: www.swintt.com
Myth-Busting UNLV Study Reveals that Gamblers Can't Detect Slot Machine Payout Percentages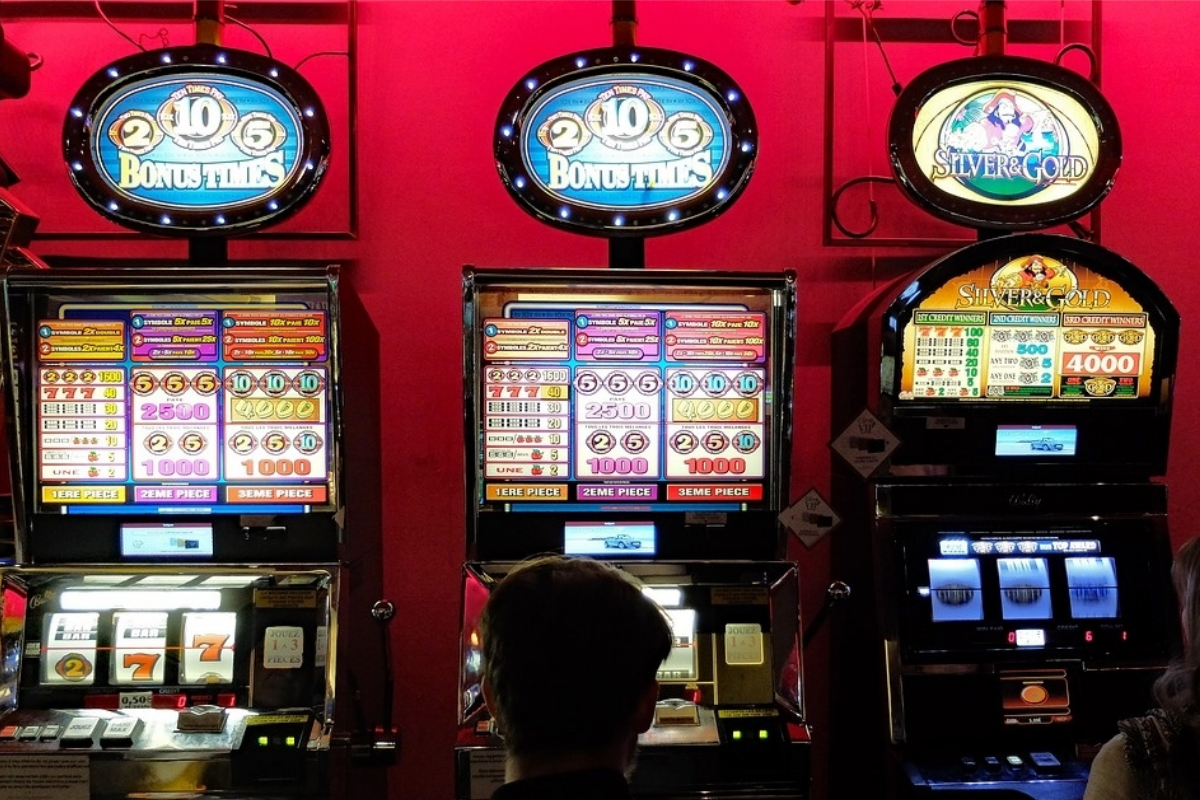 Reading Time:
3
minutes
As casino operators optimize the house advantage, a new UNLV study contradicts long-held beliefs about a player's ability to detect differences in how much – and how often – a slot machine pays.
It's a common sight on casino floors: patrons jumping from slot machine to slot machine before eventually hunkering down at a game that's due for the next big payout. But can players – even the regulars who frequent a particular property – really tell the difference between the house edge on one game from that of another?
Nope. At least not according to a series of recent studies led by Anthony Lucas, a UNLV Hospitality College professor and former gaming industry operations analyst.
For the past several years, Lucas and colleague Katherine Spilde from San Diego State University have taken to casino floors on multiple properties in the U.S., Australia, and Mexico to investigate. Their results contradict long-held beliefs by casino operators about a player's ability to detect differences in how much – and how often – a slot machine pays.
"I think some operators are naturally and understandably cautious of new information that challenges traditional industry practices," said Lucas. "But we must consider how we know what we know. This is where our work takes on a Moneyball-like aspect – questioning the wisdom of widely held beliefs when data show that a new way of thinking may be better."
In their latest study, the UNLV-led research team compared two pairs of reel slot games at a "locals" casino in suburban Sydney, Australia, where all wagering occurs on electronic gaming devices.
Their process is relatively straightforward: take two identical slot machines, positioned in similar places on a casino floor, but vary the par – the percent of total coin-in that the machine keeps over time. For example, if the par on a game is set at 10 percent, the machine would be expected to retain $10 of every $100 wagered, on average, over the long term. But in the short term, this rarely happens, increasing the difficulty of par detection.
For this study, researchers compared the daily performance of pairings for the games "Tokyo Rose" and "Dragon's Fortune X" over a nine-month period. The pars within each pairing ranged from 7.98 percent on the low end to 14.93 percent on the high end.
Researchers measured daily coin-in for each machine as well as its T-win, a formula that multiplies coin-in and par to calculate a machine's expected value, or its theoretical win. If, over the course of the nine-month test, regular players could detect a difference in the pars, this comparison would reveal whether (and how much) players migrated from higher par to lower par games.
As Lucas predicted, differences between the high and low par games remained stable throughout the length of the study, which meant that there was no statistically significant indication of play migration.
And while the lower par machines had more coin-in over the course of the study period, the T-win was greater on average for the high par machines. The positive impact from the elevated T-win on revenue for the higher par machines more than compensated for the decline in coin-in on those machines.
"Casino operators should take note of the substantial increases in T-win, as they are responsible for optimizing revenues, not coin-in," said Lucas.
The results were also consistent with findings from the team's previous studies, which analyzed 11 pairs of games over 180 days at gaming properties in U.S., Mexico and Australia.
So, other than busting one of gaming's great myths, why does this matter?
Pars are an important factor for casinos looking to optimize revenues, as the bulk of slot revenues come from reel slots, and a lion's share of a casino's overall profits come from slot operations. While there are exceptions to this rule, it is true for most of the world's casinos.
"Ultimately, operators are responsible for optimizing slot revenues, which is no simple task," Lucas said. "Knowing which par will produce the greatest win is most helpful, but the optimization issue becomes more complex when the possibility of player detection is introduced."
That's where industry perspective is mixed, as operators have expressed concerns that short-term gains from higher pars could lead to long-term losses as players leave perceived "tight" slot floors for the greener pastures of their competitors.
To account for this concern, researchers extended length of time from previous work, from six months to nine months. They also expanded the difference in pars between matched pairs from 4.9 percent in the initial study to 6.95 percent in the current study.
In a concurrent study, the researchers compared the Australian data with four, two-game pairings at two similarly situated casinos in Mexico. Par differences for those games were even more drastic – ranging from 7.98 to 8.9 percent.
Despite these factors, in both instances the results still found no evidence of players moving away from higher-par machines to their low-par counterparts, and the high-par games continued to post substantially greater revenues.
"Put simply, our results suggest that greater pars produce greater revenues, without the risk of brand damage resulting from 'price' detection," Lucas said.
Full Study
The study, "Impacts of increased house advantages on reel slots," was recently published online in the International Journal of Contemporary Hospitality Management.