Regulatory mapping: NSoft about Africa's emerging markets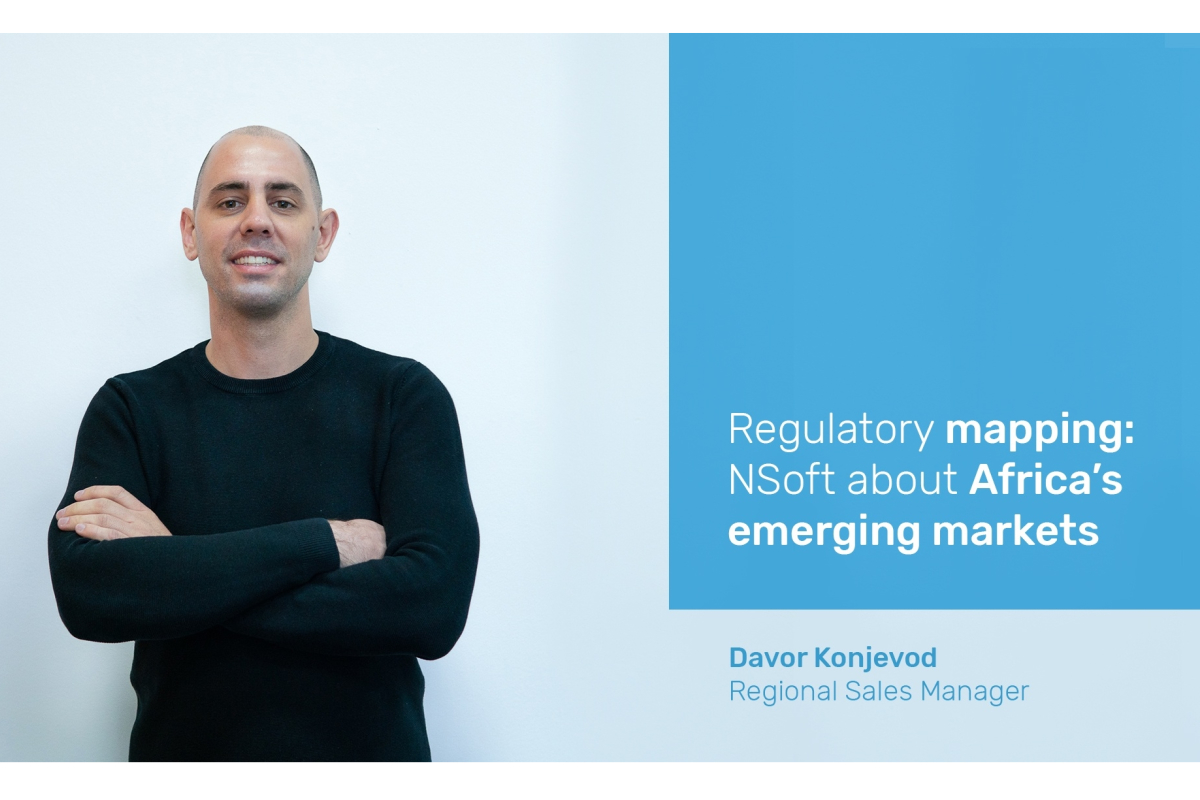 Reading Time:
5
minutes
iGaming: level up your African experience with facts and stats
Africa as the rising star on the iGaming market has been especially interesting when it comes to a ​real omnichannel experience​. NSoft has been interested in the African market given the fact that there is no barrier to overseas investment or operators entering the market provided they respect and adhere to the regulations as with any other jurisdiction.
In recent years, the number of countries has adopted their own regulatory framework is on the rise and regulations are seen to be of crucial importance providing benefits to all stakeholders being involved in the iGaming industry. As a result, the regulatory framework provides a safer environment to operators, suppliers, and consumers enabling progressive opportunities in every aspect of their interest.
NSoft is aware of the benefits the African market provides and this short overview is to draw a big picture of potentials and regulations that Africa offers.
Kenya – a multi-million dollar gambling business
The Kenyans are African leaders when it comes to betting. It is the most betting crazed nation where 70% of punters bet at least once a week. Even their top Google searches, 11 out of top 20, are overwhelmed with betting related keywords. People in Africa mostly bet over mobile phone or web, and that is why they have the highest number of gambling-related mobile usage in Africa. Retail shops are present, but not as in Europe and some other African countries. Kenya is the birthplace of mobile money, a money method mostly used to top-up betting accounts not only in Kenya but also in entire sub-Saharan Africa. Kenyans enjoy betting on sports, especially football, lottery-style games, and casino. Racing games are not as popular as in some other African countries.
The Kenyan gambling laws were established in 1966 with the introduction of the Betting​ Lotteries and The Gaming Act​.Kenya regulates all forms of gambling and started delivering remote gambling licenses in 2011.
Ghana – an opportunity and an example for other countries in Africa
Ghana is, in general, one of the better-developed countries in Africa, and especially when it comes to the betting industry. It is well known that the iGaming market in Ghana offers predominantly the retail-based betting experience having all of the major regional operators present. During the last 5 years, we've witnessed internet infrastructure development resulting in a rapid rise of internet users, ranging from 3M users in 2013 to over 10M in 2018 (29.5M population), registering 35% internet penetration. The rise of internet users affected the operators which started to switch from retail-based to web-based business segment. Currently, there are more than 30 licensed legal entities holding the sports betting license. From NSoft's experience, punters in Ghana prefer ​sports betting​, greyhound racing, ever-popular virtual football, and draw-based games – like our Lucky 6.
ImageRegarding current regulations in force, Ghana's Betting Industry is regulated by the Gaming Act from 2006. It regulates the most important prerequisites for the gaming and betting industry, license requirements and penalties for non-compliance with bankroll requirements. Nevertheless, it's important to emphasize that Ghana has very good state control regulatory system. Namely, the Gaming Act prescribes establishment of Gaming Commission that provides legal solutions aimed to contribute to the legal security of Ghana's betting industry.
Cameroon – the rising star of the betting industry
Cameroon is a country that is up and on a rising path in the betting industry. With the population of 24.5M, the potential is enormous. It is almost completely retail-based due to the lack of proper internet infrastructure. A number of operators have started offering the web channel, but the time for it to generate some significant numbers is yet to come. There are less than 10 active operators, with one or two regional operators present. The most dominant form of betting is sports betting, while virtual sports are present, but way less popular than in other African countries. This might be due to the fact that most of the retail shops are actually street vendor style shops that are cheap to set up and offer exclusively sports betting.
Gambling is legal in Cameroon, but online gambling is not specifically regulated. The current Gambling Act, written in 1989 and modified in 2004, makes no mention of online gambling. Online gambling is largely unregulated but still tolerated by the government.
Lesotho – lack of experience does not necessarily mean lack of knowledge
Lesotho is a small country and lacking development in many aspects and industries. Surprisingly, this is not the case with Lesotho's betting industry. The betting industry is developed to the extent it easily surpasses some European countries. Sports betting, virtual games, casino games, mobile apps, retail shops – you name it, they have it. The only limitation they have is their population of 2.2M having only three active operators that are slowly reaching their maximum. The most popular form of betting are sports betting and virtual games, especially ​drawn based game Lucky 6​,which is being followed by virtual football league and lottery betting.
Regarding the regulation, Lesotho is similar to Cameroon. Gambling is legal in Lesotho. The government established its first gambling act in 1989. All regulations and supervisions of ​gambling activities are provided by the central Casino board. Online gambling is not regulated, and there are no laws or regulations being referred to online gambling under Lesotho's Gambling Regulation Act. Licenses are issued by the Minister of Finance and Development Planning. are valid for periods stipulated on the license and are not transferable within their validity period and the Minister has the power to revoke such licenses. The governing act is overly prescriptive and tedious and may deter participation in business, especially the small scale operators.
Tanzania – taxes triggering the domino-effect of revenue cut
Tanzania, with its population of 59M, is perceived as one of the biggest potentials for the betting industry. The industry is exponentially on the rise in the past 5 years and just between 2014 and 2016 the sports betting revenue grew by 95%. The retail business was already well developed and in 2016 there were more than 2,000 shops and terminals in the country. The Tanzanian government has invested a lot in the internet infrastructure which resulted in having one of the biggest internet user bases in Africa. Similar to Ghana, the industry expanded to the web and piqued the interest from regional and global operators to move onto the market. The business was successful to providers and operators until GBT (Gaming Board of Tanzania) introduced a series of new taxes from 2016 onwards which slowed the rapid development of the industry and cut revenues to all operators. Punters in Tanzania enjoy sports betting, virtual games like horse racing​,virtual football and Lucky 6.
Betting in Tanzania is regulated by the Tanzanian Gaming Act. The Act clearly defines the gaming tax and states that without being a holder of gaming license issued under the Gaming Act, any gaming activity is prohibited.
Africa – understanding the dynamics is crucial
To sum up, Africa has been attracting substantial interest from operators keen to diversify their activities away from costly European countries. At this point, Kenya is the leader when taking in consideration the regulations, potential, and gambling related mobile usage. Ghana and Cameroon are perceived as success stories and a reference for the upcoming changes in the region. NSoft seeks for stable legal frameworks and perceives them as a safeguard for substantial investments, whilst, of course, ensuring the player's interest.
ICE London – a step towards becoming a powerful player on African iGaming market
ICE London turned out to be a great success for NSoft​ that exhibited on 288m2 with a new booth design. We showcased novelties and received positive feedback from the market stakeholders. NSoft's sales team has had a significant number of inquiries from African distributors confirming the positive foresight of the market.
If you missed speaking to us during ICE​ London​, contact us at [email protected] or meet us on ICE Africa, 3-4 October 2019. NSoft will be attending Betting​ on Football Conference​,19-22 March 2019, meet us in London or contact our sales team at [email protected]
Betwinner and Bet24Hrs Secure Nigerian Sports Betting Licences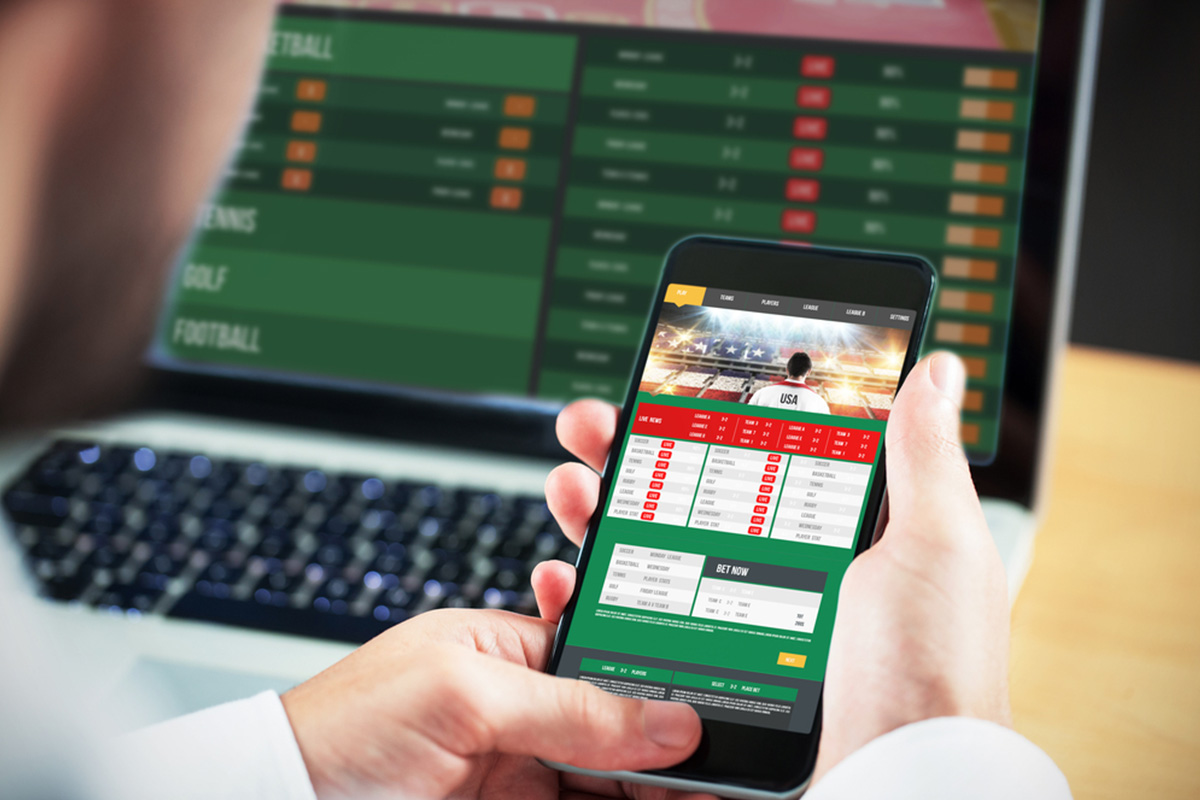 Reading Time:
< 1
minute
Betwinner and Bet24Hrs have secured sports betting licences form the National Lottery Regulatory Commission of Nigeria (NLRC).
Upon receiving the licence, Bet24Hrs managing director Roy Jiang thanked the Commission for its help throughout the process and pledged to contribute to the process and growth of Nigeria's regulated gambling industry.
Olatunji Idowu, managing director of Betwinner, said that the operator was dedicated to being a trusted partner of the regulator. He said he was encouraged with the Commission's ongoing efforts to clean up the industry and ensure all stakeholders supported good causes.
Lanre Gbajabiamila, director of NLRC, called on all operators currently serving Nigerian customers without a licence to apply for certification, warning those that failed to do so would "face the full wrath of the law."
He also warned that licensees who failed to comply with regulations were liable to have the approval to operate revoked.
SportPesa CEO Outlines Plan to Return to Kenyan Market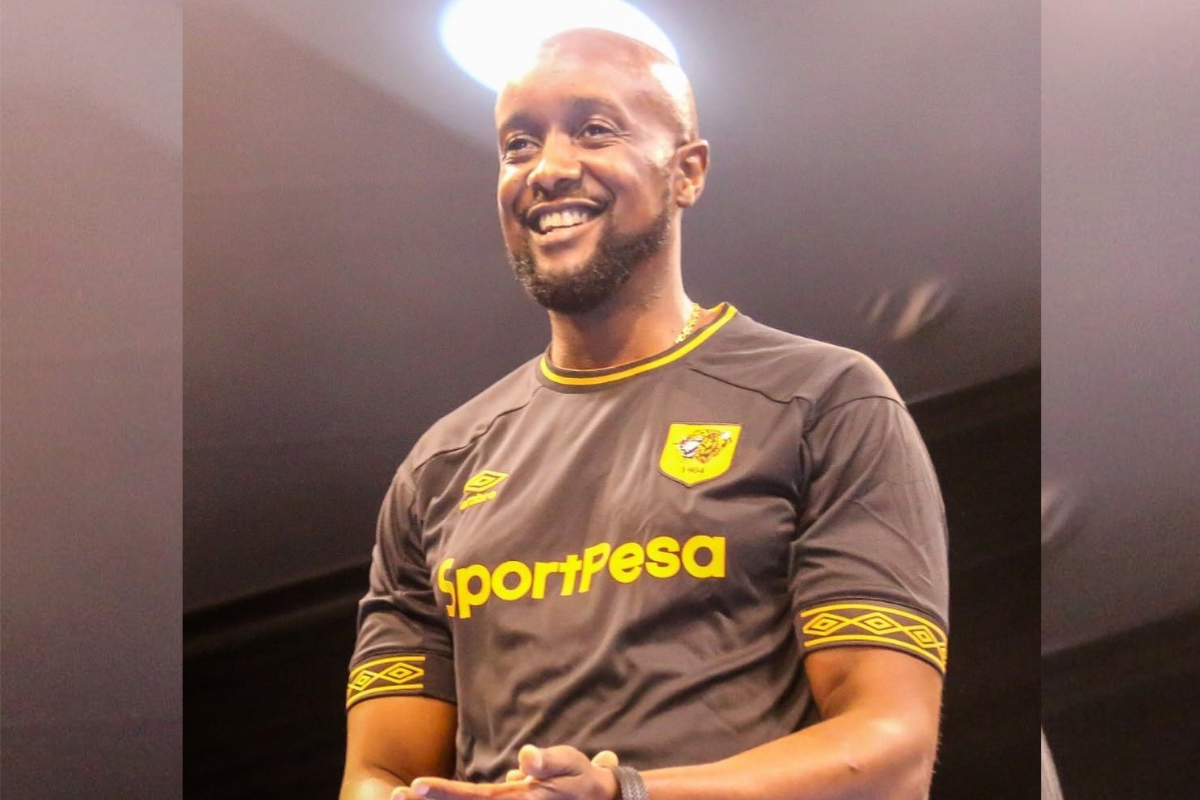 Reading Time:
< 1
minute
Ronald Karauri, CEO of SportPesa, has responded to a netizen who asked how soon the gaming company will return to the Kenyan market.
Karauri stated that many people had been asking him the same question but said there was no breakthrough yet.
"I have so many people asking this question. We did not get our license renewed in 2019. We submitted our application to BCLB some months ago and we are still waiting for feedback. If we do get our license renewed we shall let everyone know," he said.
English Premier League team Everton announced that they will end their partnership agreement with SportPesa at the end of the 2019/20 football season.
"This has been a difficult decision but one that allows us to best deliver on our commercial plan and to grasp the new opportunities now open to us. The Club would like to thank SportPesa for all of the work that has been done together. Our partnership has seen our first team visit Africa on two occasions, as well as former players and Club staff take part in numerous activations in the region. This has allowed us to grow our own footprint in Africa and further strengthen our special relationship with the continent," Everton said in a statement.
NSoft's further penetration to the African iGaming markets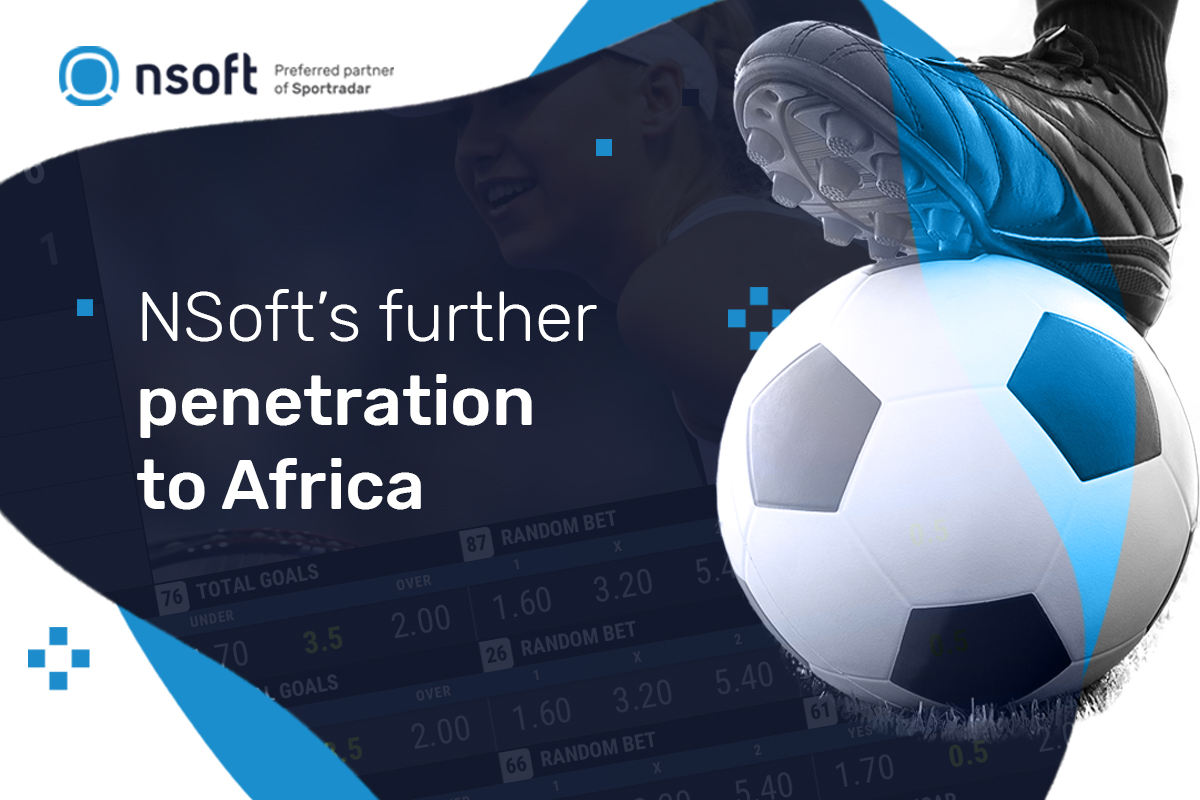 Reading Time:
< 1
minute
African emerging market has been in NSoft's focus for quite some time. In order to better explore possibilities that African iGaming market offers, NSoft has expanded its business operation's team with two more dedicated sales managers settled in SAR and Nigeria.
This strategic decision resulted in a better understanding of the African market specifics and subsequently led to penetration into two new markets: Ethiopia and Burundi.
NSoft's sportsbook, ever-popular draw-based games as well as beautifully designed virtual games have found their way to the players of three betting operators, new customers of NSoft at African iGaming market. In addition to this, two more retail-based sports betting operators from Ethiopia are in the final stage of production of NSoft's Pre-Match and Live MTS complemented with web platform to be used for tickets' code generation.
"It is always exciting to enter new markets, new countries. You basically have no formula for it – one has to do all research on market, trends and all define legal issues prior to any serious negotiation with potential clients. Thus, we are pleased to have additional sales forces on site that can quickly get into the matter and to respond with ease to any request of existing or potential clients," said Ivan Rozić, SVP Global Sales & Business Development at NSoft.
To find out more about NSoft's premium software solutions for betting and iGaming business, contact us at [email protected]