A hot winnings from EGT Interactive with the new videoslot 20 Hot Blast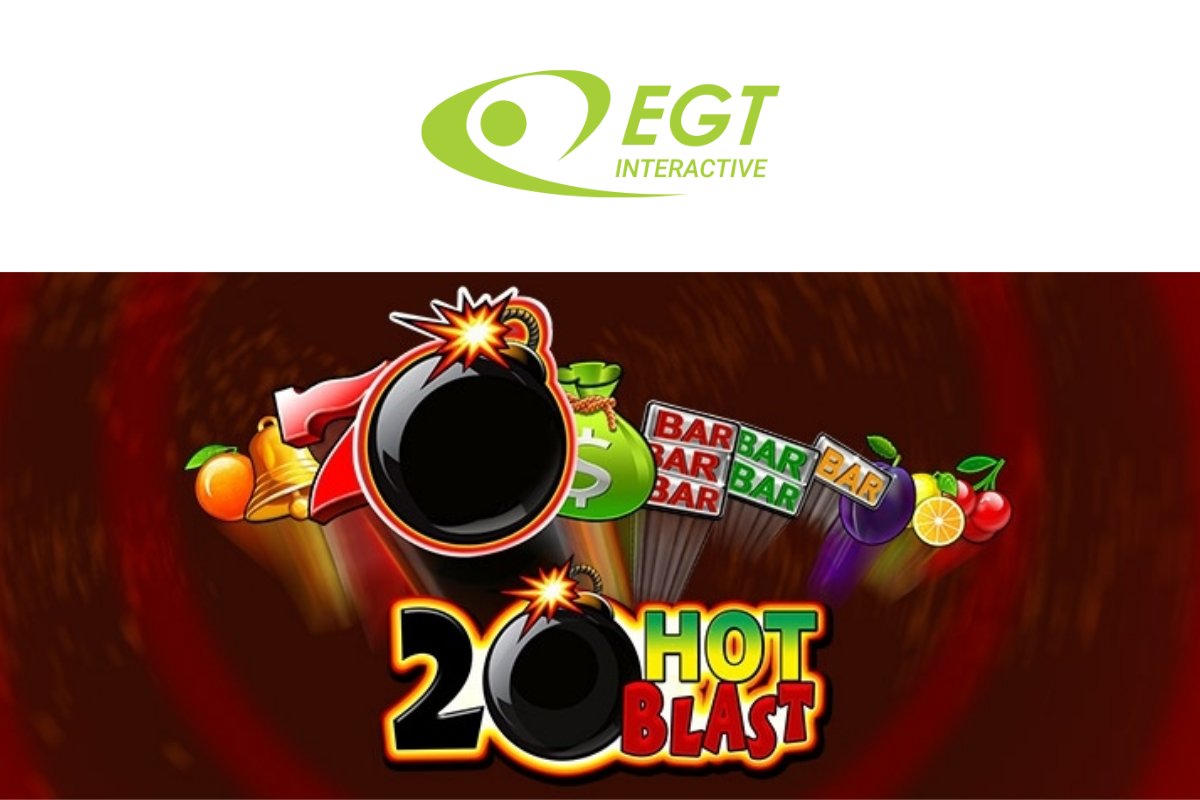 Reading Time:
< 1
minute
It is getting hotter outside and the colors are more vivid. We are in the mood for hot wins too. This March EGT Interactive brings you a huge blast of winnings with its new video slot 20 Hot Blast. Just spin the reel and be prepared for the hot win.
20 Hot Blast
Classical video slot with burning outlook, 5-reel and 20 fixed lines. Fruit, BARs and Scatters (Pouch) are just a part of the whole blast that is ready to blow in a huge win. The Wild symbol actually is a wick bomb that expands on all positions on its reel and substitutes for all symbols except the Pouch (Scatter). One of the novelties for the fruit slots category is the Multiplier Feature with TOPPLING REELS. During each base game, after winning combinations appear on the screen all prizes are paid and all winning symbols disappear. The empty reel positions are filled consequently with the symbols above them. All new winning combinations are paid. The TOPPLING REELS FEATURE continues until no winning combinations are formed on the screen. A four levels of Mystery Jackpot is featured too.
Available on Desktop and Mobile.
Find out more about the latest releases and play for free here.
The Russian Association for Electronic Communications announces the new Gaming industry and esports cluster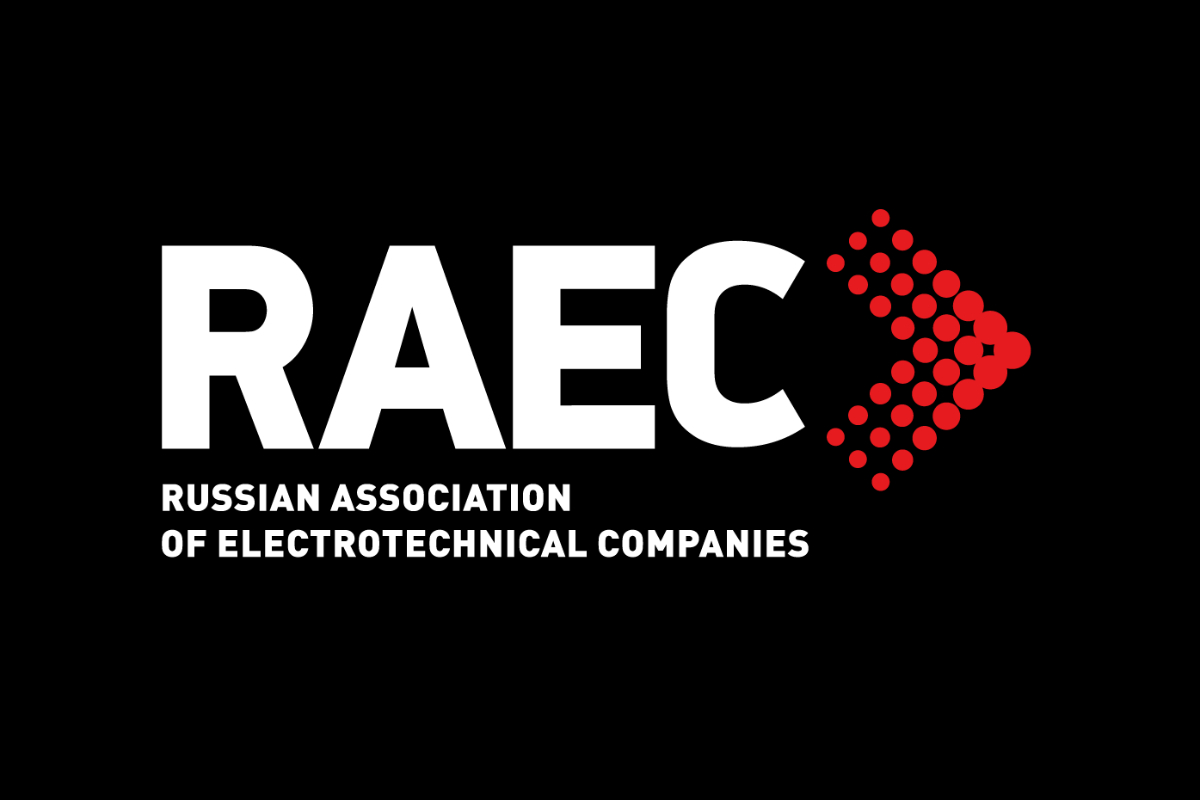 Reading Time:
3
minutes
The Russian Association of electronic communications (RAEC) announces the creation of the Gaming industry and esports cluster.
The new cluster's purpose is to solve practical problems in the communication field of communication with the media, opinion leaders and the general public.
Priority tasks will be:
Work with public opinion, convey a common industry position on the role of video games in society and their impact on it through a pool of experts, release and aggregation of information materials;

Identification, coordination and verification of unified data on the gaming and esports markets based on independent research and market participants ' own information;

Development of educational projects and activities.
The cluster is designed to bring together leading organizations and experts from the gaming industry and provide them with the necessary platform for communication with target groups, to become an intermediary between representatives of the gaming world and society.
The initial group of cluster experts includes:
Karina Konkova, Communications Director at MY.GAMES (cluster co-chairman in the "Gaming industry" direction);

Yaroslav Meshalkin, Chief Strategic Communications Officer at ESforce Holding (cluster co-chairman in the "Esports" direction);

Ilya Salamatov, CEO of META Publishing;

Artem Vinokurov, Vice-President of the Russian Esports Federation;

Elena Grigoryan, Marketing and Advertising Director at MY.GAMES;

Vladislav Arkhipov, PhD in law, head of the Theory and history of state and law department at Saint Petersburg state University, adviser to the practice of intellectual property, information technology and telecommunications of the international law at Dentons, author of the course "Legal esports issues";

Sergey Glamazda, Virtus.pro General Manager;

Stepan Shulga, Head of esports at Parimatch, esports evangelist;

Nikolay Petrosyan, Head of Media direction at ESforce Holding, Head of Cybersport.ru;

Olga Morozova, author of the "Igrology", researcher at the Institute of Psychology in the Russian Academy of Sciences, specialist of the Moscow center for video game research;

Anton Oleynik, General Producer of RuHub Studio;

Leonid Koen, senior consultant (sports industry and esports) at Odgers Berndtson Russia.
The cluster is open for new participants, and the conditions for joining the expert group are described on the official website of RAEC: https://raec.ru/en/ All applications will be reviewed jointly by RAEC and cluster experts.
Sergey Plugotarenko, Director of the Russian Association for Electronic Communications (RAEC):
"RAEC has long been interested in gaming and esports — not only as a hobby for employees, although many of us like to play, but also as drivers of the media and entertainment industry. For several years in a row, we held panels about video games within Russian Internet forum and Russian Internet Week. As a result, we realized the need for a strong communication platform, within which industry representatives can form a consolidated position and build a dialogue with society. This platform should be our new cluster. To create it, we turned to the largest market players and recognized experts, and as a result, we found a strong mutual interest."
Karina Konkova, Communications Director at MY.GAMES, co-chairman of the RAEC Gaming industry and esports cluster:
"Games are one of the fastest growing segments of the global entertainment industry, with a global audience of more than 2 billion people. The role and prospects of this market in the digital economy are well understood by its participants, but not always obvious to audiences far from game development. We believe that open dialogue, systematic research and educational initiatives will allow games and esports to better identify their real economic potential and enable talented Russian specialists and developers to achieve success both locally and internationally."
Yaroslav Meshalkin, Chief Strategic Communications Officer at ESforce Holding, expert on the esports mass culture on the Council of the State Duma Committee on Physical Culture, Sports, Tourism and Youth Affairs, co-chairman of the RAEC Gaming industry and esports cluster:
"Video games and esports like to be periodically blamed for all the deadly sins, masking real social problems behind it. Thanks to RAEC, we are able to work systematically with the perception of games and computer sports at all levels that interest us. The second and no less important task that our cluster is designed to solve is the formation of a unified approach to market assessment, since now the figures of different research companies are very different from each other and need to be verified by the industry Association."
The Gaming industry and esports cluster started working. You can find out about the results of its activities on the cluster's page: https://raec.ru/clusters/gaming-esports/.
VBET Announces Major Partnership With OneFootball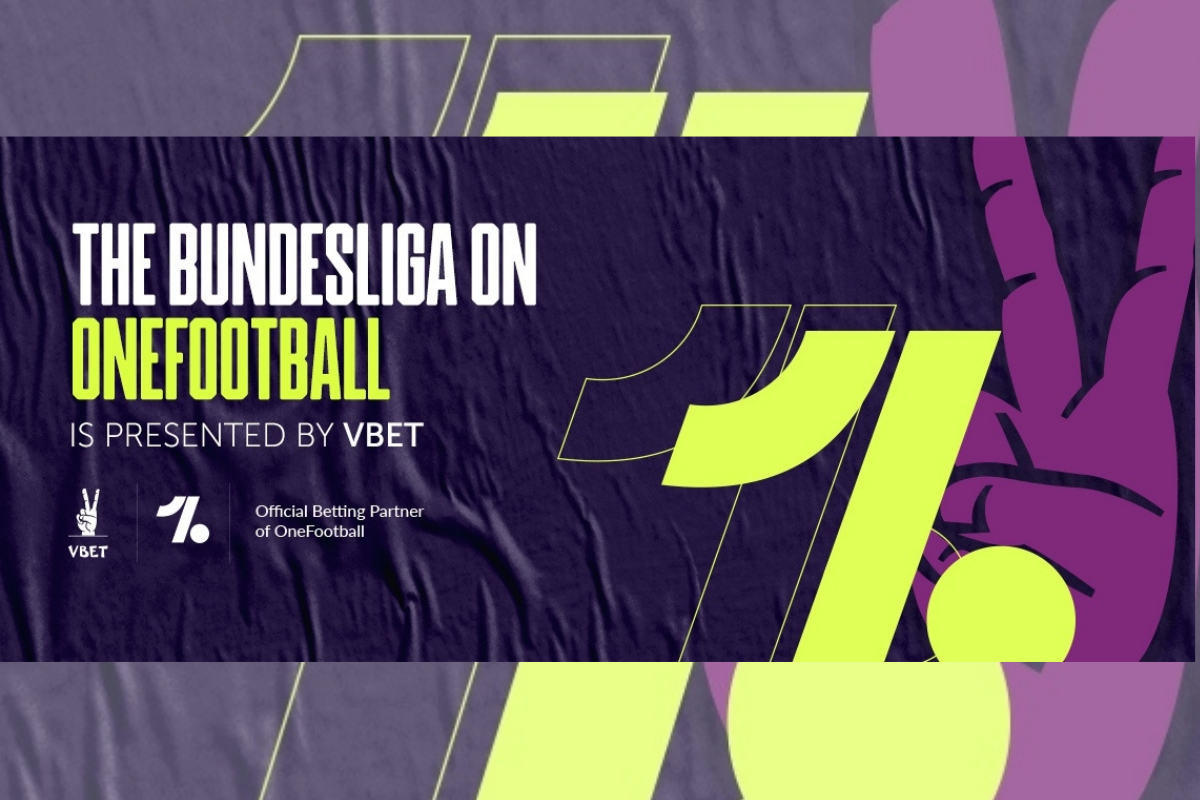 Reading Time:
2
minutes
VBET have announced a major partnership with OneFootball in the betting giant's next step of their global expansion. Integrating VBET products and content into OneFootball platforms will enable VBET to engage with fans worldwide in a natural setting. OneFootball is the go-to place for news and live updates for millions around the globe. Providing VBET's great odds and offers will take the brand to new audiences as VBET continues its strong growth. In the framework of the partnership, VBET will expand its collaboration in the Brazilian market, offering sports campaigns and interviews with Brazilian players. VBET will be looking forward not only to leveraging traffic but also becoming a famous brand in Brazil. VBET will have the opportunity to integrate its brand for the live broadcast of Bundesliga matches in Brazil, and the Champions League and Europa League Qualifying matches in selected markets globally. Football fans will have access to unique digital assets – predict the matches with the 1×2 digital asset, receive in-app messages, push notifications, Pre-rolls, and Exclusive Thumbnail Sponsorship.
OneFootball is a world-leader in creating and delivering football content to the new generation of football fans, and the partnership will see VBET-branded content integrated across their platforms. The partnership will see VBET featured as OneFootball's official presenting partner for the exclusive and free-to-air live broadcast of the German Bundesliga in Brazil, also selected UEFA Champions League and Europa League Qualifying round matches across the globe. Besides, VBET, as an official betting partner of AS Monaco, FC Pyunik, and headline sponsor of the VBET Armenian Premier League, will leverage these exclusive rights in partnership with OneFootball.
VBET's Founder and CEO Vigen Badalyan opened up about the inspiration behind the partnership. "I'd like to share the story behind our partnership, which has come a long way. I saw my son using the app for the first time, and I witnessed the excitement and joy in his eyes, and that was the moment it clicked to me. I suddenly thought of all the great opportunities awaiting us. OneFootbal is the ideal platform with an authentic voice that naturally aligns with our core values. I believe that together we will create an exciting sports journey that everyone deserves".
The CEO and founder of OneFootball, Lucas von Cranach, highlighted the importance of partnering with VBET. "We are delighted to partner with VBET, a forward-thinking and innovative player in the industry. We are building the world's biggest football media platform, so it is essential to have a strong and like-minded partner like VBET on board. Together, we bring Bundesliga – one of the most popular leagues to Brazil, known to be the most passionate country about football in the world. It is big news for everyone involved, particularly for the millions of football fans in Brazil that will benefit from this fantastic offer.
We look forward to getting started and taking this collaboration to new heights".
Meet the talented lady responsible for GrooveGaming's technical projects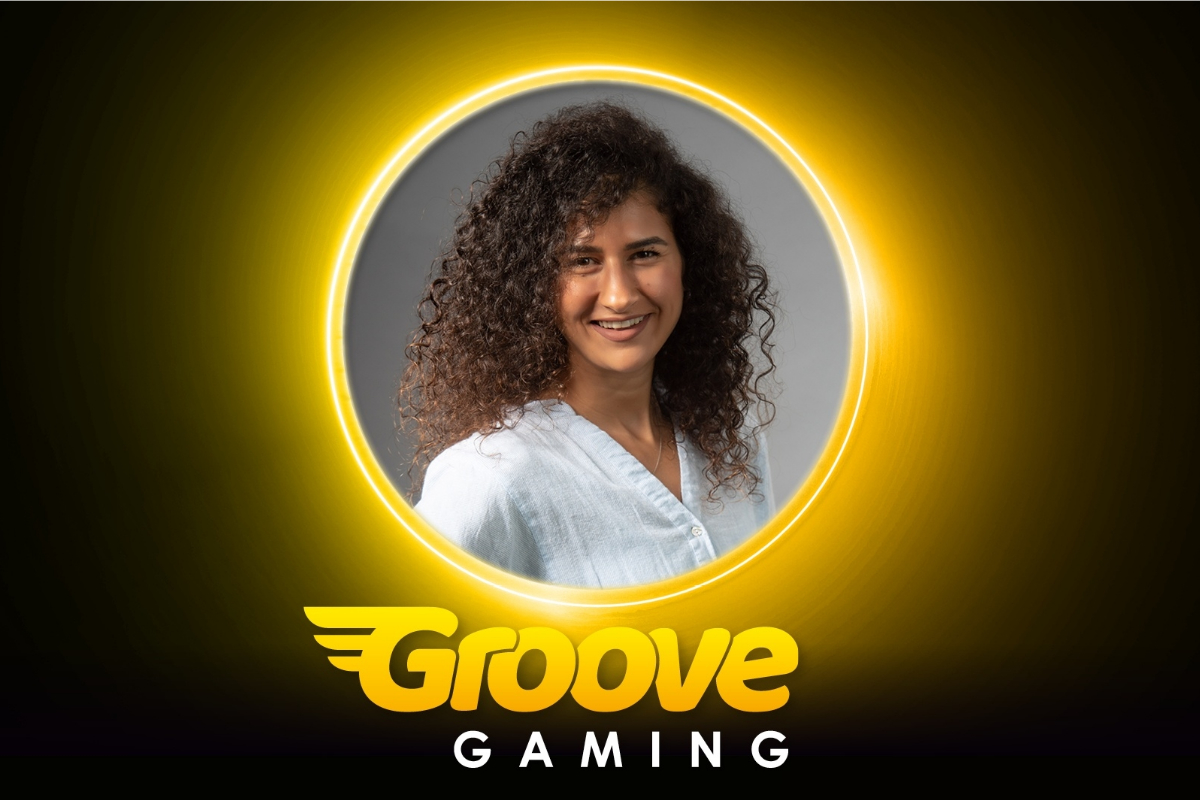 Reading Time:
3
minutes
GrooveGaming have selected a talented woman as their Technical Project Manager, Tal Gabriel, who is responsible for the technical projects of one of the biggest content platforms on planet earth.
Diversity and inclusion are major corporate priorities for GrooveGaming, especially as the company continues to expand internationally serving a wide range of clients and partners. To fulfill the company's vision, it is vital to choose diverse talent with the current GrooveGaming workforce being approximately 70% women. Given the aggregator's innovation profile, this is achieved and sustained by the combination of perspectives from a diverse workforce and good partners. Gender equality and women's empowerment are a primary focus area for GrooveGaming's diversity and inclusion initiatives.
GrooveGaming's 6-Continents Strategy from the get-go was predicated on data empowerment and capacity-building as a transformational company that realised that by increasing local marketing capability while instilling better services, processes and disciplines centrally, would have significant appeal across the industry. Today, more-and-more international casino brands and content partners are looking to develop interesting ventures with the dynamic aggregator of choice, especially in Europe, Asia, Africa and Latin America.
As a company, GrooveGaming strives to unleash team potential and break records every day, encouraging team members to be bold and make important decisions. In this sense, Tal has a huge impact on the business, lending her problem-solving skills to the technical team to maximise technical performance at the aggregator which is attracting attention from outside the igaming community for the quality of its technology.
GrooveGaming continues to expand rapidly on the back of some of the most robust technology in the igaming industry, constantly developing functionality and improving user experience. GrooveGaming has been recognised as one of the '10 Best Innovative Technology Solution Providers of 2020′ by IndustryEra, firmly demonstrating that the aggregator's technology development is being acknowledged not only in the iGaming industry, but also from outside it.
While the working day has not changed enormously for the GrooveGaming development team, who are scattered in 3 major centres – Ukraine, Georgia and Israel; plus serving suppliers and clients around the world, so getting used to working remotely from home has presented some adjustments. The silence of home has led to improved productivity and Tal is coordinating internal and external communications on integrations and other projects, such as business intelligence and big-data projects for the Groove Gaming platform, with a lot of her time being spent in online meetings relaying essential information and keeping everyone in the loop.
Her motto is 'to be a step before the others', meaning to know what the next technical step is and then to coordinate it within the GrooveGaming ecosystem. Apart from coordinating integrations with suppliers and clients, managing timelines, allocating tasks and ensuring that every task is assigned across the 3 teams, checking the process and status of everything each hour, she is also planning infrastructural work on the platform that is focused on upgrades and improvements, particularly centred on user experience to make it better for clients and suppliers to work with and taking into account the end goal that the platform is easy to use and comfortable for all the stakeholders making use of it.
Platform development is strongly influenced by taking into account the constantly changing landscape of the iGaming space, and Tal deeply understands the system and the system structure, and it is this knowledge that helps power her team and deliver excellent internal and external service, with Tal being available 24/7 to troubleshoot any urgent requests.
All of this explains why GrooveGaming is the aggregator of choice for a host of big industry names including EveryMatrix, iGP, Digitain, GoBet, ProgressPlay, Hub88, QTech, Alea, Quickfire, Max Entertainment and BetConstruct, amongst others.
GrooveGaming's powerful platform includes over 4000 casino games as well as a wealth of aggregated content ranging from slots, online casino and live casino, to poker and table games, that operators can access via easy integration to drive player engagement and revenue.
Tal Gabriel, GrooveGaming's Technical Project Manager says: "We are always trying to be better, to be a step ahead of the market. GrooveGaming is a data company underpinned by big-data technologies, working at scale in the cloud and powered by artificial intelligence and machine-learning. The GrooveGaming development team has helped build significant competitive advantage from devising advanced algorithms, API development and state-of-the-art content management systems which put casino operators in total control of game offerings."