Sportradar And SportsGrid Announce Exclusive Partnership To Launch The First Free, 24-hour Sports Betting Network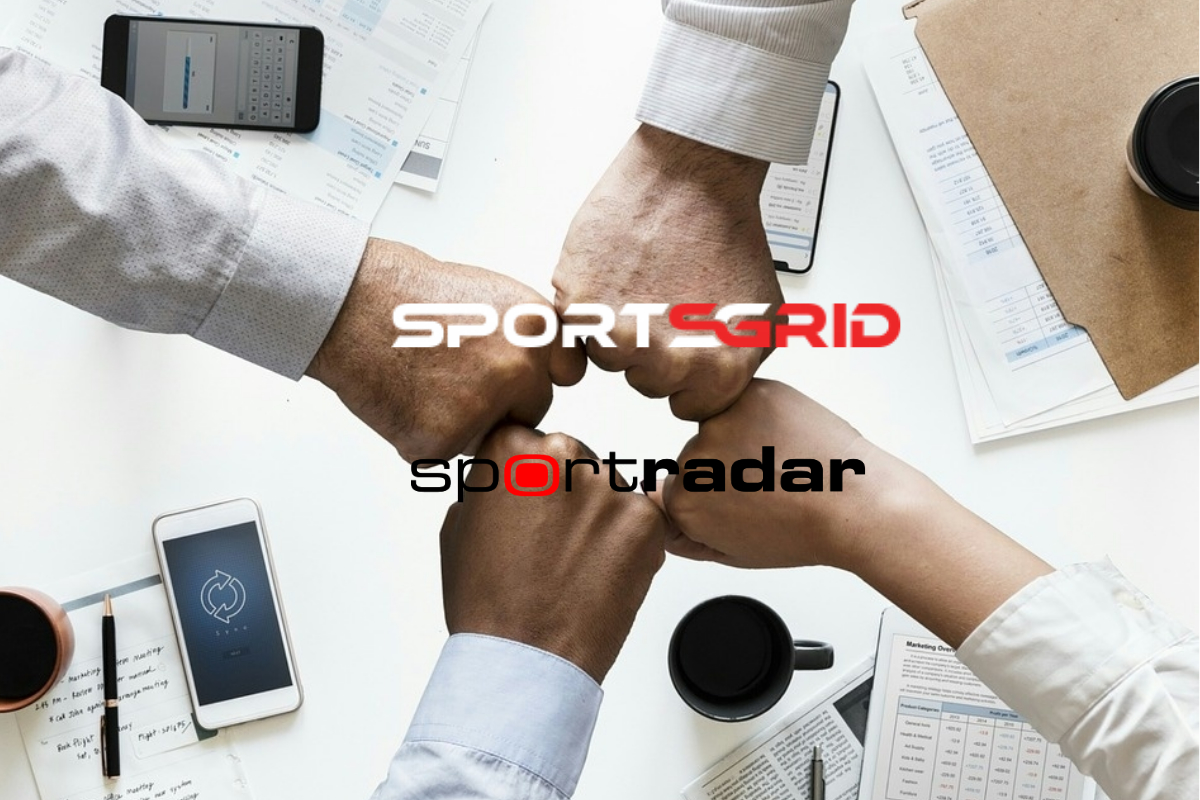 Reading Time:
2
minutes
Sportradar, the global leader in analyzing and leveraging the power of sports data, and SportsGrid, the leader in original programming for both daily fantasy and sports betting, today announced an exclusive partnership to launch the first free, 24-hour network dedicated to the sports betting audience. The partnership marries Sportradar's ad tech, OTT technology and data with SportsGrid's engaging original programming providing fans with accurate coverage and analysis of stats and odds across professional sports.
"Sportradar is always looking to enhance the fan experience through the use of data and technology," said Jason Sukhraj, SVP US Advertising and OTT, Sportradar. "Collaborating with the SportsGrid executive team provides us with the platform to mesh our core competencies around betting with their programming talent and address the increasing demand for information and content geared around sports gaming  "
The partnership incorporates Sportradar's release of ad:s, a service that provides bookmakers with a host of marketing solutions aimed at eliminating waste and streamlining their marketing spend. This new offering will allow bookmakers and brands looking to reach the betting community, a native opportunity to do so through sponsorship of programming as well as targeted ad spends across video & audio inventory.
SportsGrid President Louis M. Maione stated, "The integration of Sportradar data and technology into our content is game changing for our free twenty-four hour audio and video gambling network. This partnership showcases our combined vision of delivering the true convergence of content, data, and gaming to the millions of sports fans craving this informative and entertaining programming. Joining forces with Sportradar instantly affords SportsGrid with the ability to provide unquestionable best of breed sports wagering programming. Additionally, Sportradar's delivery of a robust video solution ensures our content is placed where fans want to consume it, stamping our foothold as a market leader in the space."

DFS expert DraftKings launches new Aussie Rules games with huge prize pool across 31-week season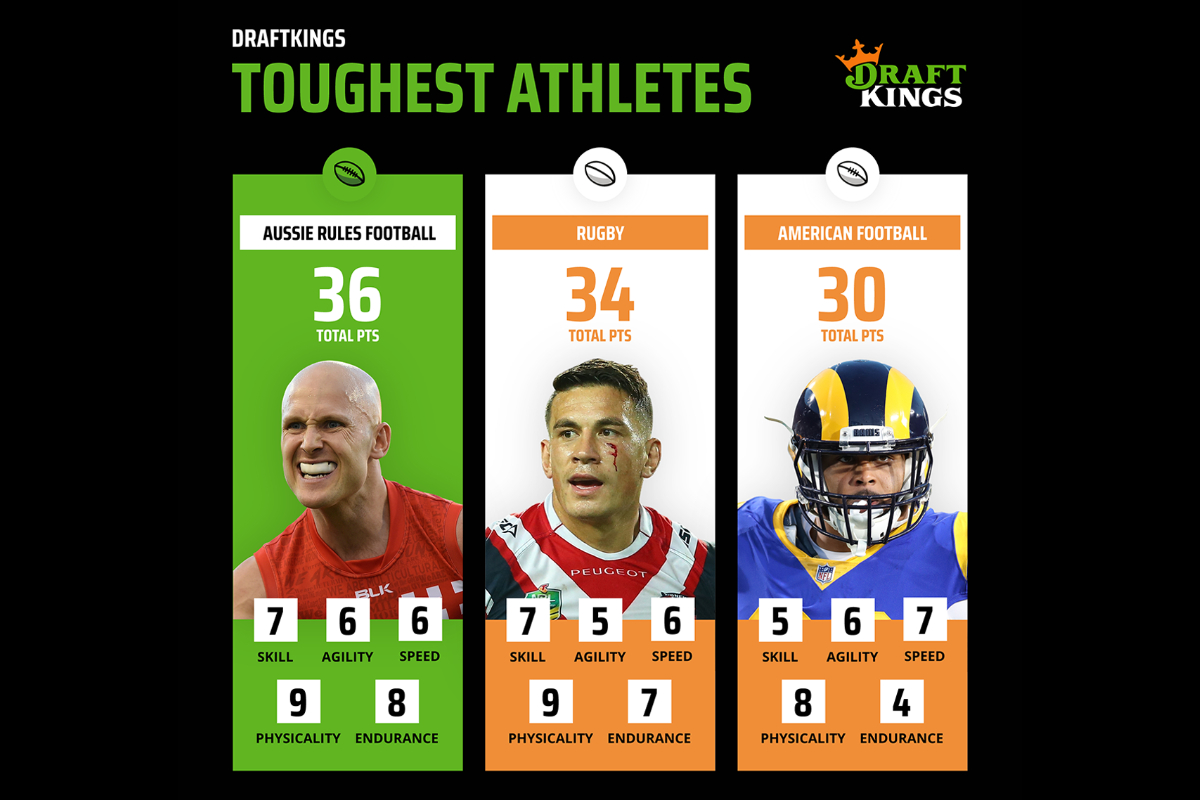 Reading Time:
2
minutes
Ahead of the launch of the new season DFS expert DraftKings has launched the industry's most comprehensive Australian Football Rules (AFL) Daily Fantasy Sports product to appeal to an untapped global audience of hundreds of millions of fans in one of the world's most exciting and toughest sports.
Daily fantasy sports players will be able to get involved in a multitude of new and exciting games with huge cash prize pools across a 31-week long season that includes four weeks of finals. It will be the biggest first prize in DFS history in Australia with $85,000 available on the opening night and $200,000 across the opening round.
The introduction of Aussie Rules (AFL) DFS broadens DraftKings' already leading portfolio of daily fantasy content to more than 15 global sports and enables an even wider international fan base to get involved.
As the world's fourth most attended sport and with more than 111.4 million people tuning in to AFL broadcasts in 2020 alone there is a huge internal fanbase as well as major cross-sell opportunities for DraftKings with AFL to attract dedicated fans as well as traditional NFL, NBA and golf customers among others. I have attached an information sheet about the sport for more information.
Jeffrey Haas, SVP International Strategy DraftKings said: "The Australian Football League boasts huge appeal both in Australia and internationally with the fourth-highest domestic audience attendance globally. This compelling sport caters to Australian players domestically along with their vast expatriate population around the world as fans in Canada, the US and the UK can all watch via the AFL's international broadcast partners.
"With DraftKings' rich daily fantasy heritage, we are thrilled to add these AFL contests to our industry-leading variety of DFS categories as an 'Approved AFL Fantasy Sports and Betting Provider.' Fans all over can discover and incorporate AFL action into their second-screen gaming experience as the 31-week-long season plus four weeks of finals gets underway where some of the toughest athletes on the planet square up for intense end-to-end action."
Scout Gaming signs agreement with ATG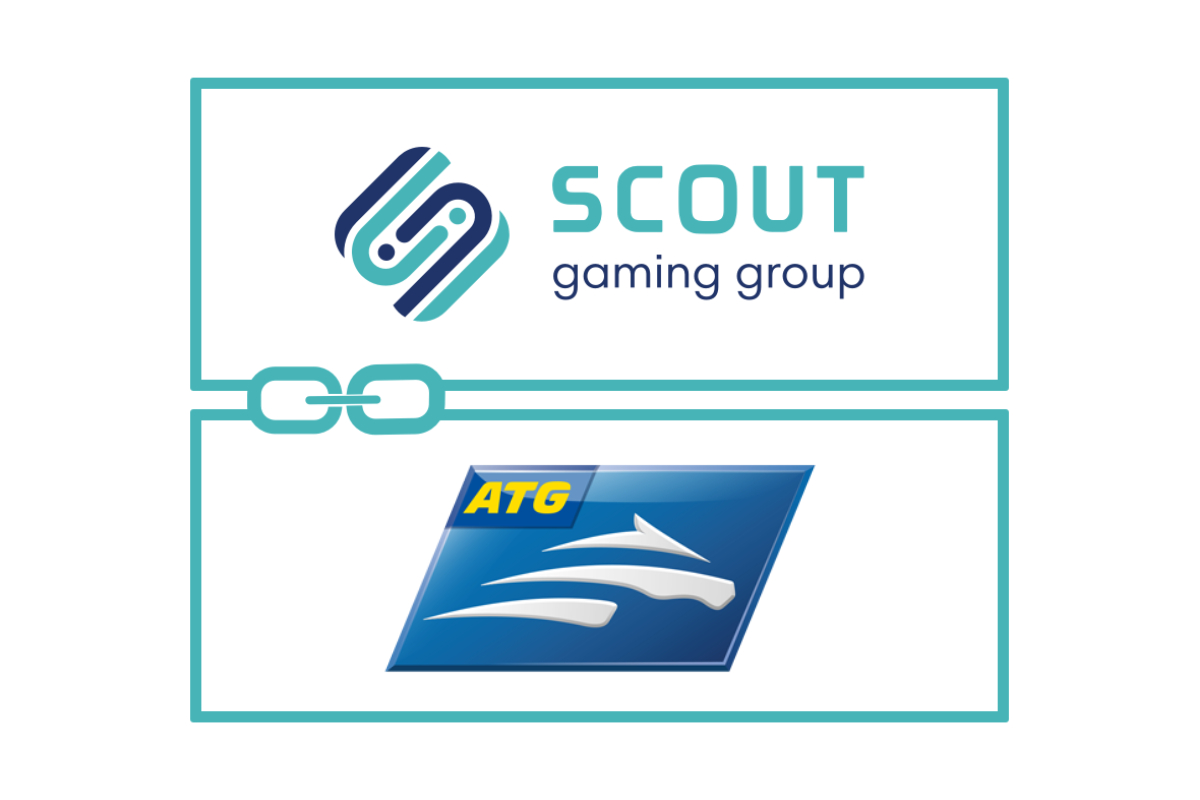 Reading Time:
2
minutes
Scout Gaming has entered into an agreement with AB Trav & Galopp, ATG (the Swedish Horse Racing Totalisator Board), Sweden's largest gaming operator measured by turnover.
The companies have agreed to jointly launch Scout Gaming's award-winning DFS product on ATG.se with a soft launch aimed at the second quarter 2021, followed by a wider marketing push in the third quarter, in time for the start of English Premier League and other major European sport leagues.
ATG is owned by the Swedish trotting and thoroughbred associations and was the exclusive provider of horse betting on the Swedish market from 1974 until the end of December 2018. When the Swedish market re-regulated in 2019 the company was able for the first time to expand into other product verticals such as sports betting and casino.  ATG has since quickly proven to be successful in what is a highly competitive online gaming market – having held the largest market share of the total gaming market in 2019 and engaged over 1.3 million customers in the Swedish gaming market. This is the first time a major leading operator launches Scout Gaming's DFS product on the Swedish market.
"I'm very excited to have the privilege of launching our fantasy sports product on ATG.se, thus reaching a wider potential player base than ever before. ATG has in a short time proven to be very agile in its expansion into new products, therefore not a surprise when they now are first to seize the opportunity of being early mover in a fast-expanding trend within fantasy sports ", comments Scout Gaming's CCO, Joakim Renman.
"We try to constantly offer our customers exciting new experiences and are keen to add fantasy sports as, what we hope will be, a key vertical offering for ATG moving forward. We have watched this game format grow in popularity around the world and believe that Swedish customers will also appreciate this exciting product. With our almost 50-year legacy of offering pool games and recent expansion into sports betting we believe that we have primed for a successful rollout of daily fantasy sports to the Swedish sports audience", comments ATG's Head of Sports Betting, Christian Erlandsson.
The agreement is expected to have a moderate to high impact on Scout Gaming's revenues from the second half of 2021 onwards.
DraftKings kicks off first-of-its-kind DFS World Cup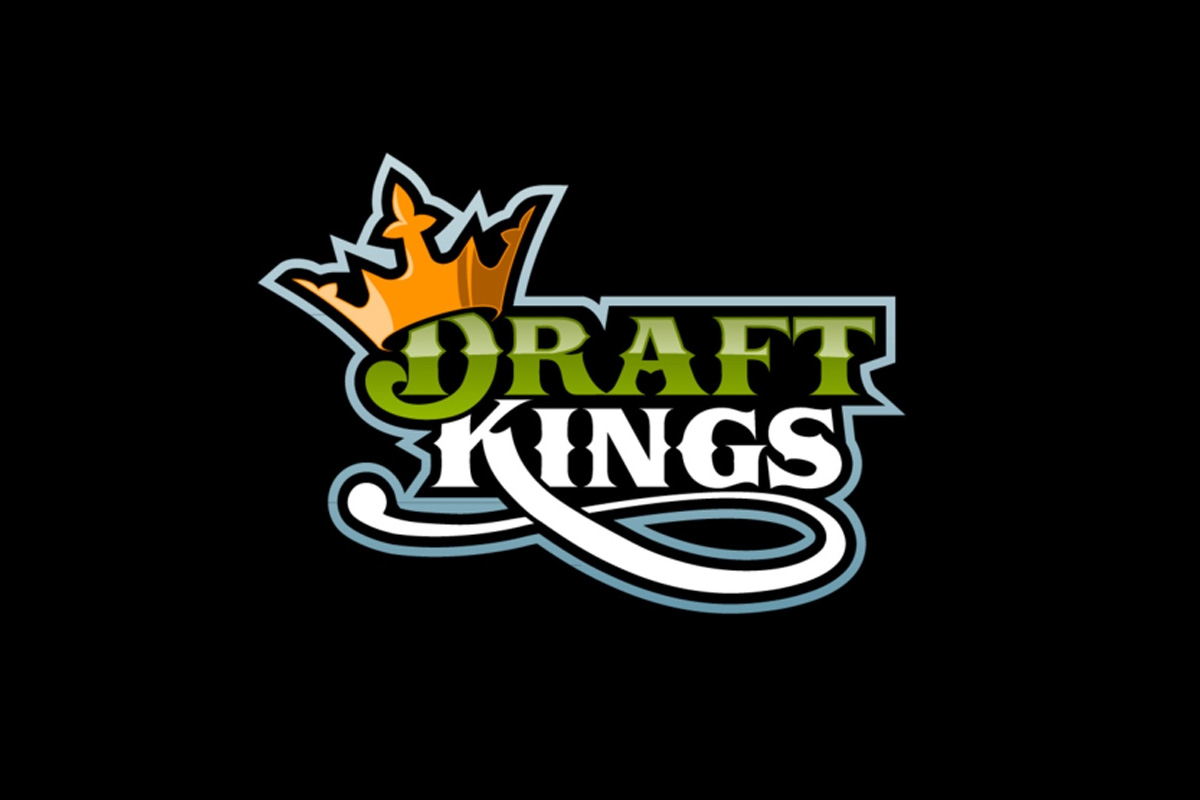 Reading Time:
2
minutes
10 global teams will battle it out over two weeks to find the ultimate Daily Fantasy Sports nation
What: The DraftKings World Cup sets national teams of the best DraftKings DFS players from around the world against each other to determine the elite DFS playing nation, and to crown the first DraftKings World Cup Champion.
Ten teams from each country where DraftKings operates DFS are represented in this special two-week series that aims to both fuel the competitive spirits and sporting rivalry between nations.
Who: 10 teams of 10 players will be participating.
The teams include USA East, USA West, Canada, England, Scotland, The Republic of Ireland, Wales, Germany, Australia and the Rest of Europe, with each country having 10 players representing the nations. The individuals selected are some of the best DraftKings DFS players from across each of the countries as well as several 'wildcards' filled through qualifier contests.
When: The DraftKings World Cup will be run over two weeks, from 22nd October to 1st November.
The top four teams with the highest combined points in week one will progress to the final, with the remaining six teams eliminated.
Scoring: The teams will collect points by betting on six different events in the first week including the English Premier League (EPL), PGA golf, Major League Baseball (MLB), Australian Football League (AFL), Ultimate Fighting Championship (UFC), and the NFL. Only the top four teams will qualify for the final week where the events will be PGA, UFC, EPL, NFL and Nascar.
Week one has a total of six events. All 100 players enter each contest. If you get first place, you get 100 points for your country and if you get last, you only get 1 point. Second place gets 99 points, third place 98 points, and so on.
Yellow events highlighted above are the five Premiere Events, where points count as double (first place gets 200, last place gets 2).
Payout Structure: As this is a team competition, all overall prizes are split between team members. However, there will be individual prizes for the winner of each contest ($500 or $1000 for premiere events). The top prize is $10,000.
1st – $10,000 2nd – $7,500 3rd – $5,000 4th – $2,500
Engagement: To further build interest and engagement, DraftKings has created a shadow contest that will run alongside the main event where any DFS players can win a share of a prize pool if they beat the top score of those participating in the DK World Cup. All shadow events will offer $1,000 with the final contest NFL (11/1) being $3,000
A landing page will be live later this week which will be the one-stop-shop for those wanting to follow and it will include teams, live leaderboard, contests and shadow links etc.
Clinton Gray, VIP Manager at DraftKings, said: "Fan engagement is paramount at DraftKings and, ahead of a packed lives sports schedule next year, we are fueling the competitive spirits of our player base by launching a World Cup featuring teams from every country we are active in across an array of daily fantasy sports categories. It will be a thrilling two weeks of fierce competition and we look forward to crowning the first DFS World Cup team winners."
A landing page will hopefully be live later this week which will be the one stop shop for those wanting to follow and it will include teams, live leaderboard, contest and shadow links etc.