BMM Testlabs Continues to Expand in Spain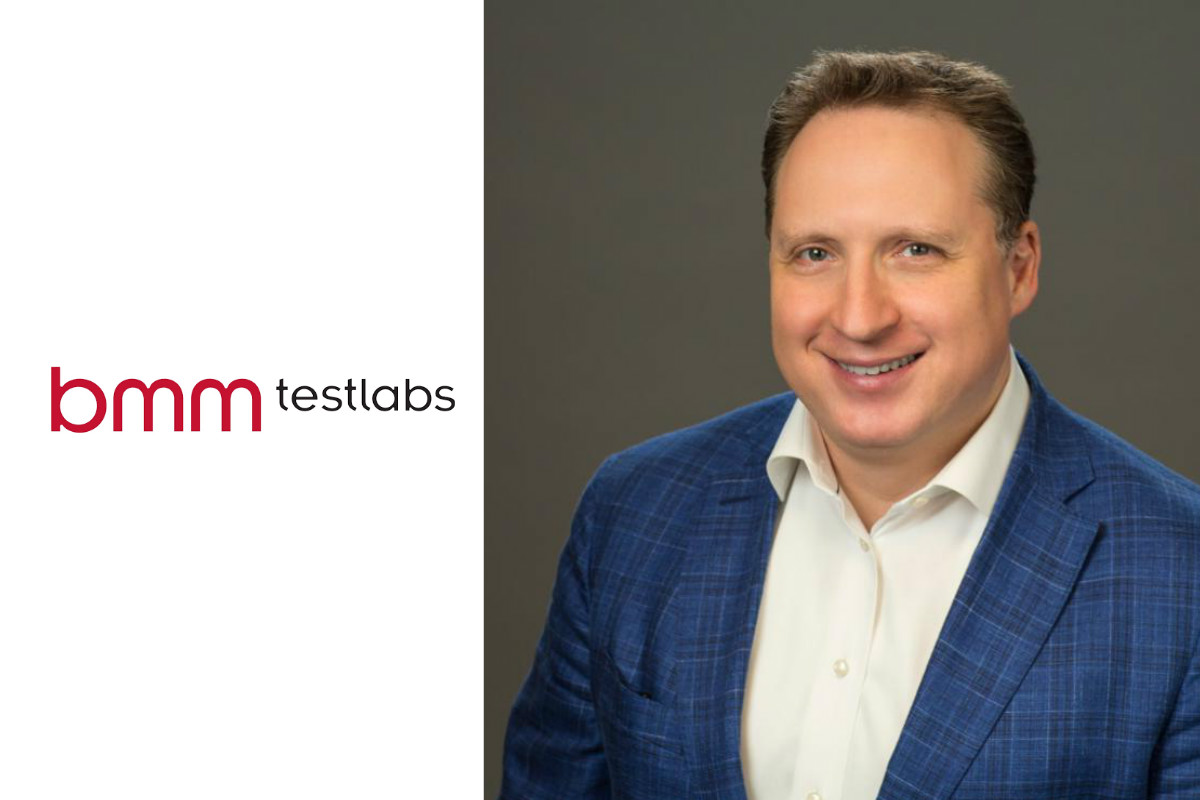 Reading Time:
2
minutes
BMM Testlabs, the world's best gaming testing laboratory and technical consultancy, is pleased to report that BMM has moved to a new office location to house its expanding team in its new European headquarters in Barcelona.
EVP, Europe and South America Gene Chayevsky stated, "BMM is completely committed to job creation and continuing to expand our operations in Barcelona. We have more than doubled our workforce since we first opened our offices and we are recruiting on an ongoing basis. The new BMM Spain office is located in the Vallsolana Business Park, on the outskirts of Barcelona. It provides a large area to accommodate our growing staff and plenty of test lab space."
Chayevsky continued, "The business park has various free facilities for employees, including a large auditorium, gym, cafeteria, paddle ball courts and a game room. The new office is definitely a place for staff to learn and develop their careers in the gaming industry. Our much larger space has allowed us to scale up to handle the significant quantity of new business and allows us to accommodate future growth in our European business."
President and CEO Martin Storm concluded, "With more growth on the horizon, BMM will continue to build on our substantial business in Europe. We look forward to employing more local staff in the Barcelona region and to keep contributing to the growth of the local economy. The future is bright for BMM's European business."
About BMM:
BMM is the longest established and most experienced private independent gaming certification lab in the world, providing professional technical and regulatory compliance services to the gaming industry since 1981.
At its core, BMM is a systems-expert company that has provided consulting for and tested many of the largest gaming networks and systems over the last 37 years. In addition, BMM has been successfully testing and certifying the full scope of Class III casino products for over two decades. BMM authored the first set of independent gaming standards in 1992 and the first set of online gaming standards in 2001. BMM employs some 400 people in 14 global locations and serves over 440 jurisdictions. BMM's world headquarters are in Las Vegas (USA), with offices in Mexico City (Mexico), Lima (Peru), Melbourne and Sydney (Australia), Singapore, Macau (SAR, China), Moncton (Canada), Buenos Aires (Argentina), Barcelona (Spain), Vienna (Austria), Bologna (Italy), Midrand (South Africa) and Bucharest (Romania).
For more information on BMM Testlabs, please visit bmm.com
Scientific Games Expands OpenGaming Studio Portfolio with Global Launch of Everi Content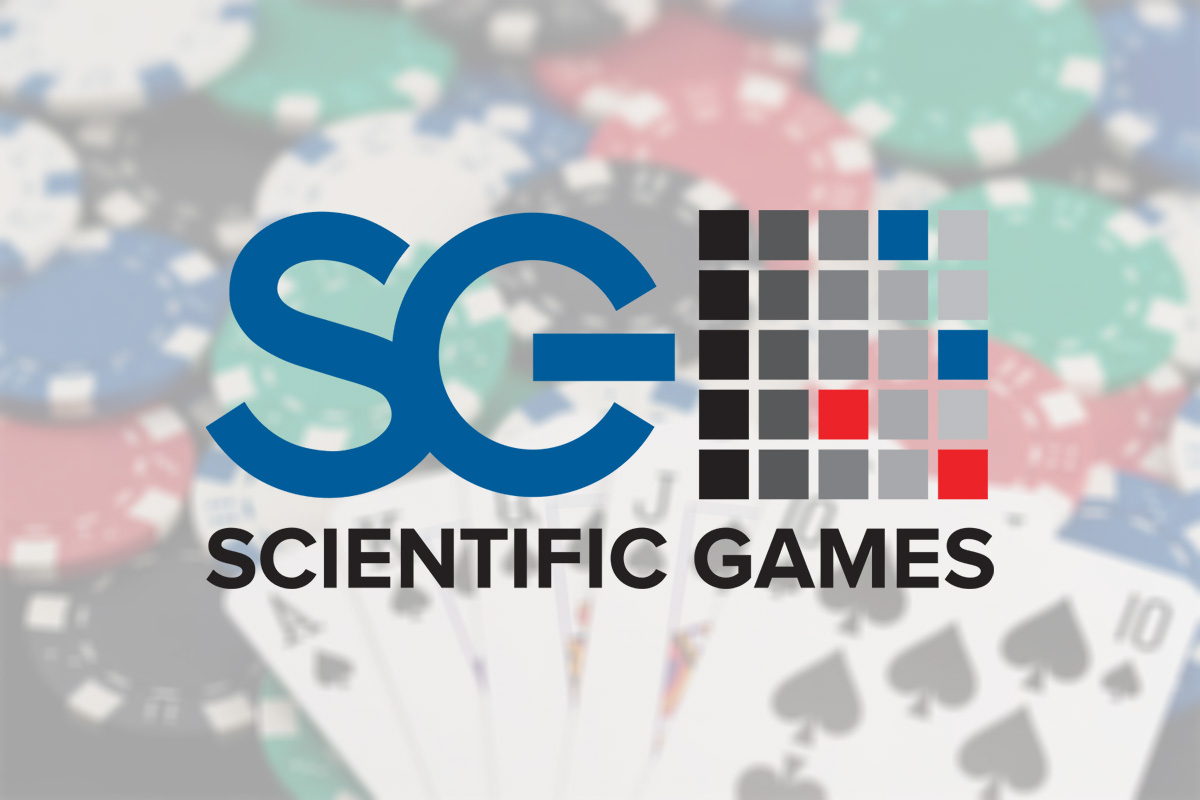 Reading Time:
< 1
minute
Scientific Games' OpenGaming solution will make Everi's interactive content available to operators in New Jersey and Pennsylvania in 2019, Europe and Canada in 2020
Scientific Games Corporation and Everi Holdings Inc. have partnered to launch iGaming in New Jersey, Europe and Canada.
Scientific Games' OpenGaming solution will make Everi's interactive content library available to operators via the Open Gaming System™ ("OGS")  content aggregation platform. The initial launch of Everi's content library focuses on North America in 2019, with a debut in New Jersey and Pennsylvania. In 2020, the companies will look to expand the relationship to include launches in Europe and Canada.
Dylan Slaney, SVP Casino for SG Digital, said, "We're thrilled to partner with Everi and bring their games to these iGaming markets. We look forward to using our reliable and dynamic platform to support third party content. Our OGS platform has proven successful in launching iGaming content, and we look forward to continuing this success as we bring Everi's engaging content to new markets."
David Lucchese, EVP and Interactive Business Leader, at Everi, said, "iGaming continues to grow by the day, and we're always looking for new ways to reach our players with our extensive content portfolio that includes high-performing video titles and best-in-class, award-winning mechanical games. Partnering with Scientific Games and using their OGS platform puts our games front and center – making them readily available to the industry's top operators."
Relax Gaming Strengthens Big Time Gaming deal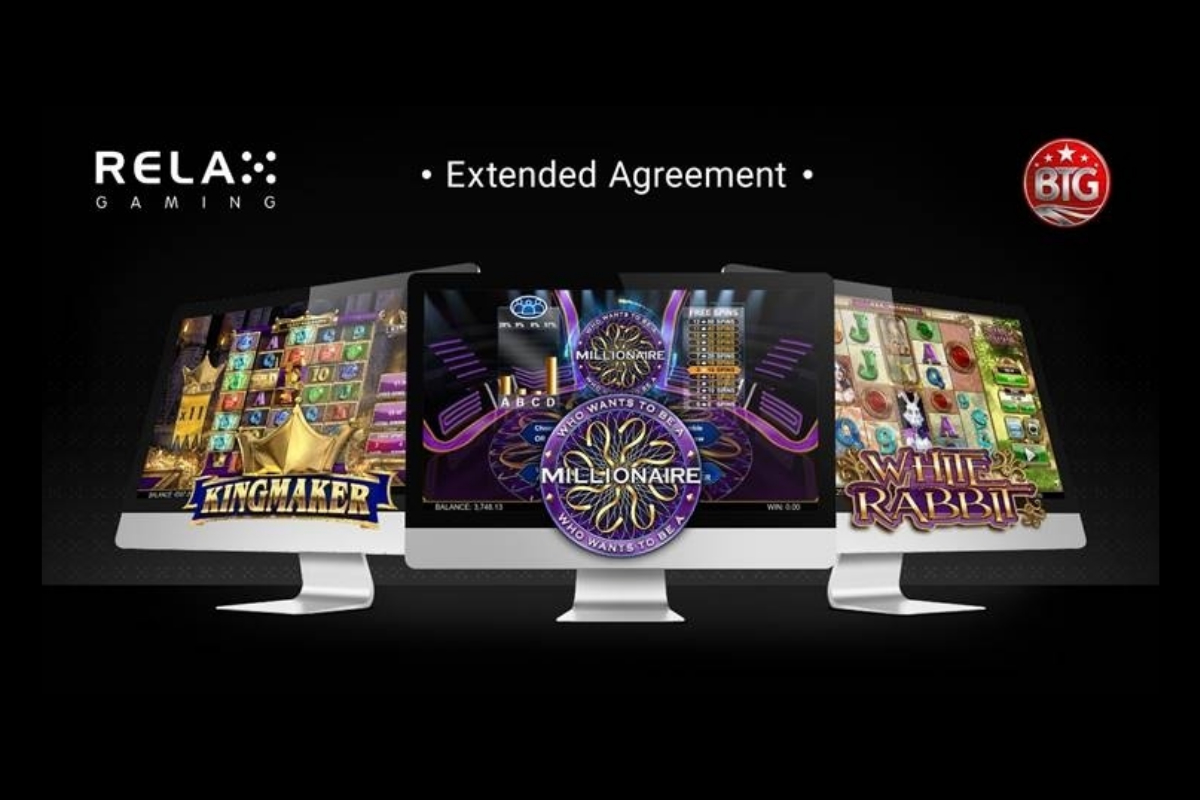 Reading Time:
2
minutes
Malta-based supplier to support BTG's biggest titles in key markets
Relax Gaming, the innovative content provider and aggregation platform, has strengthened its partnership with Big Time Gaming (BTG) to include additional games such as the classics Who Wants To Be A Millionnaire and White Rabbit along with recent release, Kingmaker.
These games have been big hits with operators and helped BTG become one of the industry's most sought after suppliers.
Relax Gaming is fast becoming a go-to aggregation partner with its fair and transparent terms. The company became one of the first three platform providers to distribute Big Time Gaming's coveted content in Europe in 2018, providing its partners with fast access to the studio's highly acclaimed titles. This deal extension follows a highly successful period for both companies.
The initial agreement, which enabled the company to be first to market with The Final Countdown, also included permission for Relax Gaming's Silver Bullet partners to make use of the innovative Megaways™ mechanic.
Simon Hammon, Relax Gaming CPO, said: "This extended agreement with Big Time Gaming demonstrates our commitment to continually supporting the most popular games across all our strategic markets.
"To date, our partnership has delivered consistent success for both parties and we are delighted to offer our operator and distribution network with even more of BTG's famous catalogue."
Nik Robinson, CEO at BTG, said: "Relax Gaming has not only provided us with significant distributional reach, but its transparent and open approach has made working with the team an absolute pleasure.
"We look forward to broadening the portfolio of games available to Relax Gaming's partners and seeing the company's in-house studio and Silver Bullet partners create more unique twists on our Megaways™ mechanic."
Relax Gaming offers its partners an ever-growing lineup of over 640 casino games, including high-quality aggregated content from selected Silver Bullet studios, together with innovative proprietary titles and gaming technology.
The Angelina jukebox has the WOW! factor and the proof is in the income, states Blind Tiger boss, Chris Tulloch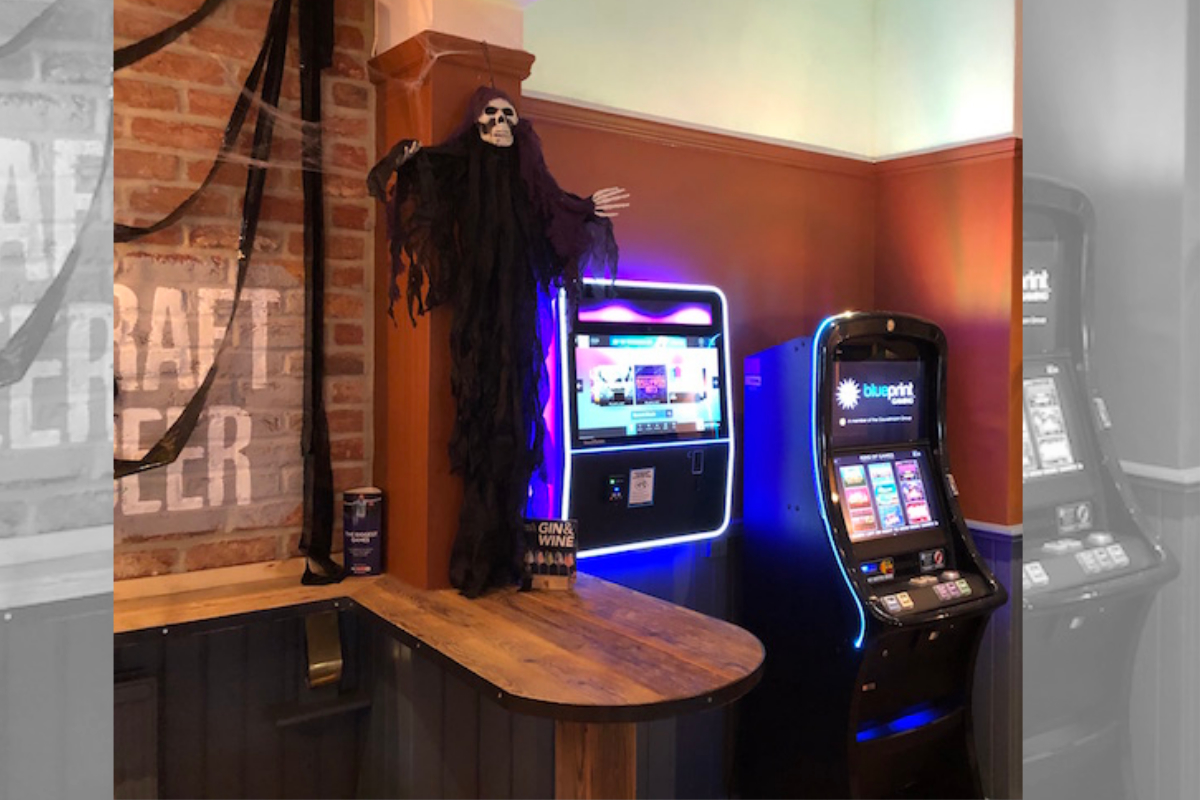 Reading Time:
2
minutes
Angelina, the market-leading digital jukebox developed by TouchTunes, has received another major endorsement with Chris Tulloch, Managing Director at Blind Tiger Inns confirming income figures that are 25 percent above the jukes that it is replacing, thanks to a 'WOW factor' not normally associated with music in pubs.
Based in the North West of England, The Blind Tiger Group, which comprises 15 traditional wet led pubs at the heart of their communities, is benefitting from the considerable impact created by the world's most advanced jukebox. Chris Tulloch stated: "The Angelina has made a significant improvement to our venues. Notably it has produced really positive comments from the managers, staff and customers wherever it is placed – not something I'd heard of or experienced with any previous jukeboxes.
"When we relaunch a pub, it's imperative the equipment utilised is in keeping with what is a considerable investment. The Angelina delivers a WOW! factor and as far as I am concerned it is the most stunning wall mounted jukebox of all time and there's no doubt that the looks are a key element of the product and its appeal."
The increase in jukebox revenue has been linked both to Angelina's ease of use and its success in bringing the music offering to the fore, in line with the Blind Tiger Group's community and entertainment ethos: "Most of our pubs are traditional and wet led so the extensive music selection goes hand in hand with the customer profile," stated Tulloch. "Because the machine is noticed, it becomes a positive talking point for customers and staff alike. So much so that some managers in our estate have asked for the Angelina to replace their BGM system."
He continued: "Aside from the music offering this jukebox stands out because no one needs showing how to use it – the ease of use isn't clunky, it feels natural and familiar. Customers are drawn to the machine by the design and unique lighting and then the software makes the whole experience of playing a jukebox enjoyable and rewarding again."
Expanding on the success story, James Luck, Commercial Director at TouchTunes UK, said: "The Angelina is a combination of technology, looks, music choice and reliability – all of the features and characteristics that define an outstanding jukebox. What we are seeing at pub companies such as the Blind Tiger is how the Angelina has re-ignited the market's interest in pay to play music and many of the comments we've received from operators, pub companies and licensees alike is that this is what the jukebox experience should be all about. The pub industry is also placing greater emphasis on the look and appeal of pub interiors and the selection of entertainment equipment whether that's a digital gaming machine or a jukebox, has to fit in and look the part. Older jukeboxes sited next to the latest digital AWP simply do not work.
"Significantly, the outstanding income figures that are consistently being achieved by the Angelina are derived from all forms of payment comprising the TouchTunes app, contactless as well as coinage. The market dynamics and the expectations of the pub customer, in particular how he/she chooses to access and pay for entertainment are changing, with the Angelina equipped to exceed those demands and in the process build income."
The Angelina is being provided by TouchTunes on a deferred payment plan of just £32 per week which includes fixed music fees.