BETFAN enters and changes the Polish bookmaking market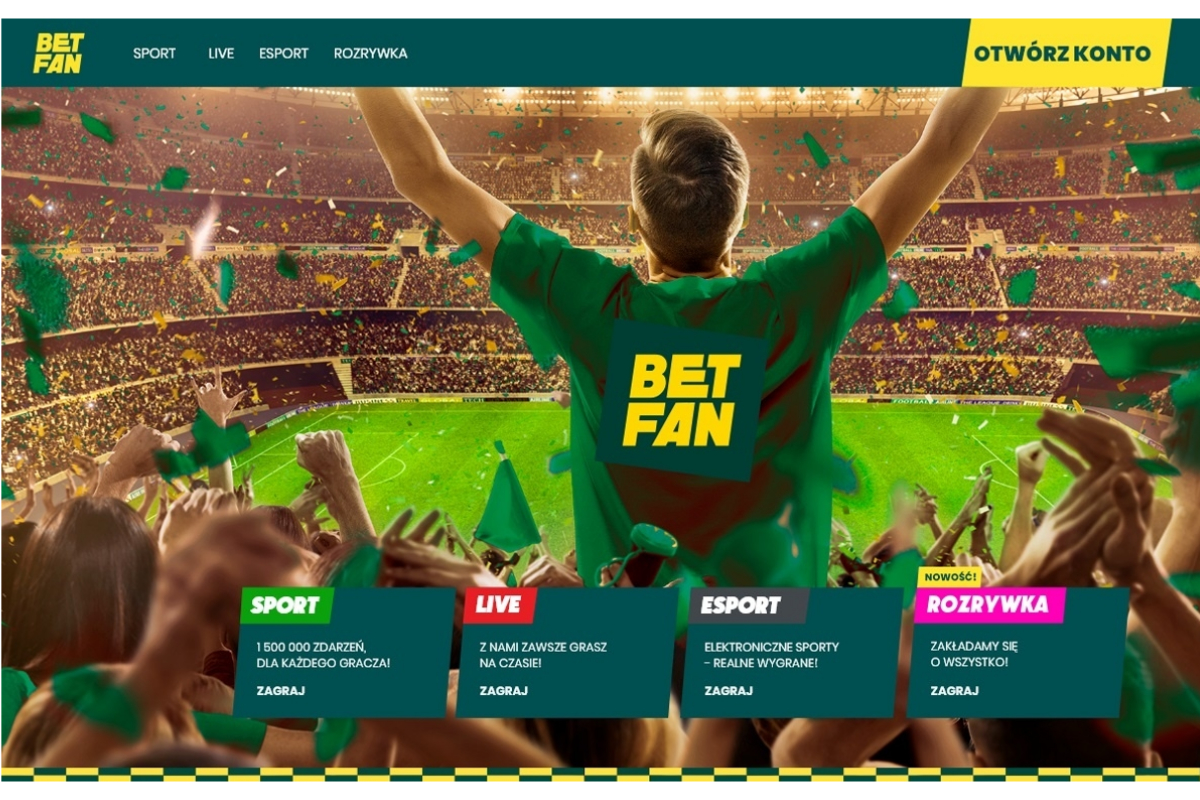 Reading Time:
3
minutes
BETFAN, which debuted on the Polish bookmaker market, wants to attract players with innovative solutions. In addition to the possibilities of betting on sports, live betting and esports, as the only firm in Poland offers a wide range of bets on entertainment, covering peri-sports topics, as well as from the area of media, politics, show business, economics or even the weather. BETFAN currently focuses exclusively on the Internet, and intends to gain a position through intensive, modern communication in this channel and a rich package of benefits for the players. Within the span of 3-4 years, BETFAN wants to be ranked among the 5 largest licensed bookmakers in the country.
"We want to change the perception of bookmaker bets. Therefore, we are not focusing solely on just sporting events and their results, we look closely to the surroundings and we try to offer our fans a variety of bets matching their various interests. With us you can bet on almost anything. In order to not to create additional barriers, we take on us payment of tax on games, and each new player can take advantage of the highest welcome bonus on the market, worth PLN 3,000" – explains Piotr Sienkiewicz, CEO of BETFAN.
BETFAN offers over 1.5 million different bets per month. According to the brand's slogan: "You do not play, you will not win!", wants to create the best possible environment in order to attract clients not used to betting before, to bet on selected events. Original and fresh content added on a daily basis, intuitive website betfan.pl with transparent modern design and straightforward UI/UX, as well as attractive promotions and financial incentives for the players, are the additional factors to build competitive advantage of BETFAN on the local market. What distinguishes this sportsbook from its competitors, are also innovative solutions used in the service of user accounts that enable simple and automated registration process using OCR technology, and guarantee fast payouts.
"We focus on continuous development of the offer and gaining an ever stronger position on the market. However, we do not want to follow the usual patterns, but through the modern forms of communication, speed, accuracy and professionalism, we want to provide the players with unique impressions and emotions related to betting on various events. We want to become the sportsbook of the 21st century on the Polish market" – comments Piotr Sienkiewicz.
In addition to the typical sports betting, BETFAN brings you the possibility to bet on such diverse and unusual events such as e.g. who will be the next James Bond after Daniel Craig? Will the Polish soccer champion finally advance to the group stage of the UEFA Champions League in the 2019/2020 season? Which car will be the European Car 2020? Will Donald Trump resign from the presidency during his first term? Who will host the Olympic Winter Games in 2026? In which city in June 2019 will be the most days with rain? Which organization is the first to send a man to Mars? Who will be elected the next Pope after Pope Francis? What will the turnout be in the upcoming European elections? Who will be the ruler of the Seven Kingdoms at the end of the 8th season of "Game of thrones"? And many, many more.
BETFAN started as the tenth entity in the Polish online bookmaking market. It is a company with 100% Polish capital, built on the basis of experienced management staff in the industry. Piotr Sienkiewicz, the president of the board, previously worked for ForBET and Totolotek. In the latter, he had the opportunity to cooperate with Grzegorz Kiczko, who is responsible for the operational activity of BETFAN. Jarogniew Muszyński, holding position of the head of IT, also gained experience in ForBET and Totolotek. The head of BETFAN marketing, Jakub Świsłowski, worked before for Onet, Agora and Polish Oil and Gas Company.
BETFAN has already proved its effectiveness and efficiency – it's not only a bookmaker who the fastest obtained the permission from the Ministry of Finance, but then in the shortest period launched the activity – exactly within six months since obtaining a license. In the next of 3-4 years, wants to be ranked among the top 5 legal bookmakers in Poland turnover wise.
Crane Payment Innovations Signs Deal with Športna Loterija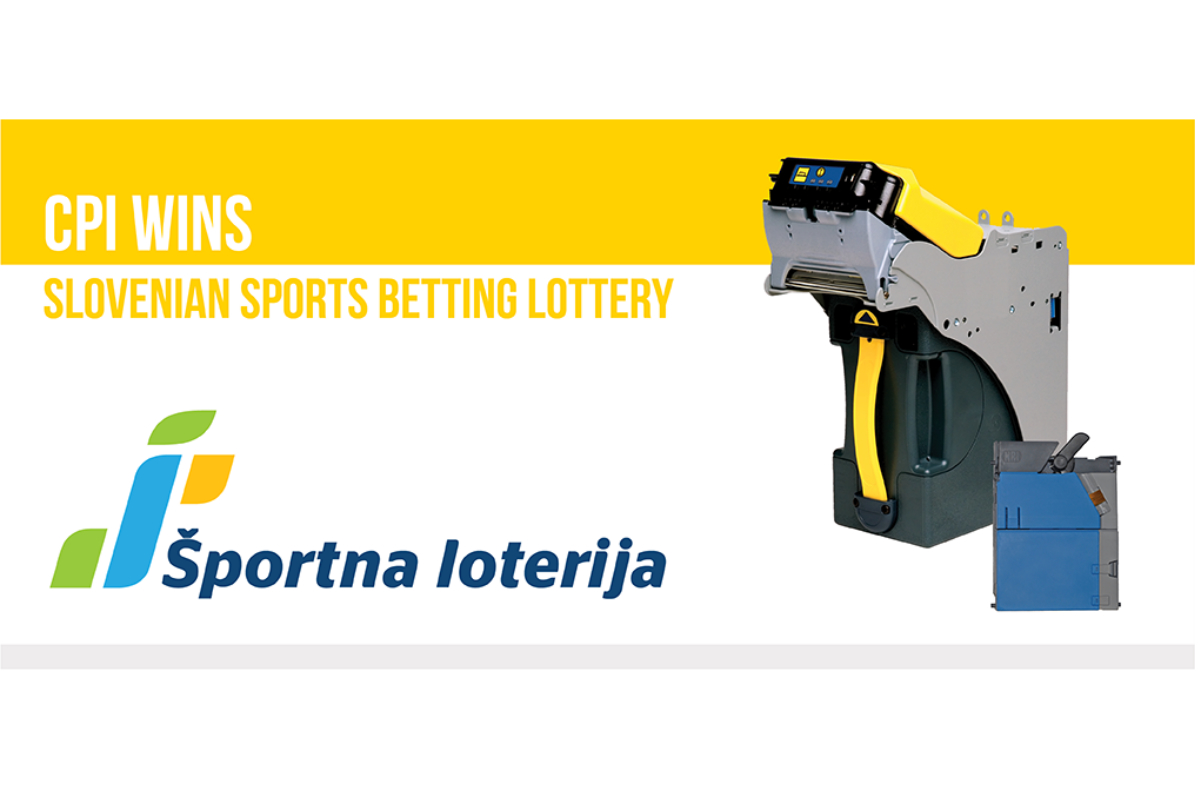 Reading Time:
< 1
minute
Slovenian sports betting lottery Športna Loterija has signed a deal with Crane Payment Innovations (CPI) to install all its new betting terminals with the SC Advance bill validator and G13 coin validator from CPI.
"We're switching to CPI because we needed a technology partner who could give us the kind of products and support we could count on. CPI's team is very responsive to our needs, and their products are known to have the best acceptance rates and reliability in the field, so we are very confident that we've made the right decision to use CPI exclusively as we begin to upgrade our field base," Janez Ravas, Systems and Development Director of Športna Loterija, said.
"CPI is proud the Slovenian sports betting lottery recognizes CPI as a trusted partner. Signing the preferred supplier agreement for both our note and coin validators ensures they will get the best products and after-sales support along with the added benefit of a simplified sourcing strategy," Anette Jauch, CPI Sales Director for Gaming EMEA, said.
NetEnt enters the regulated market in Switzerland following new global ISO 27001 certification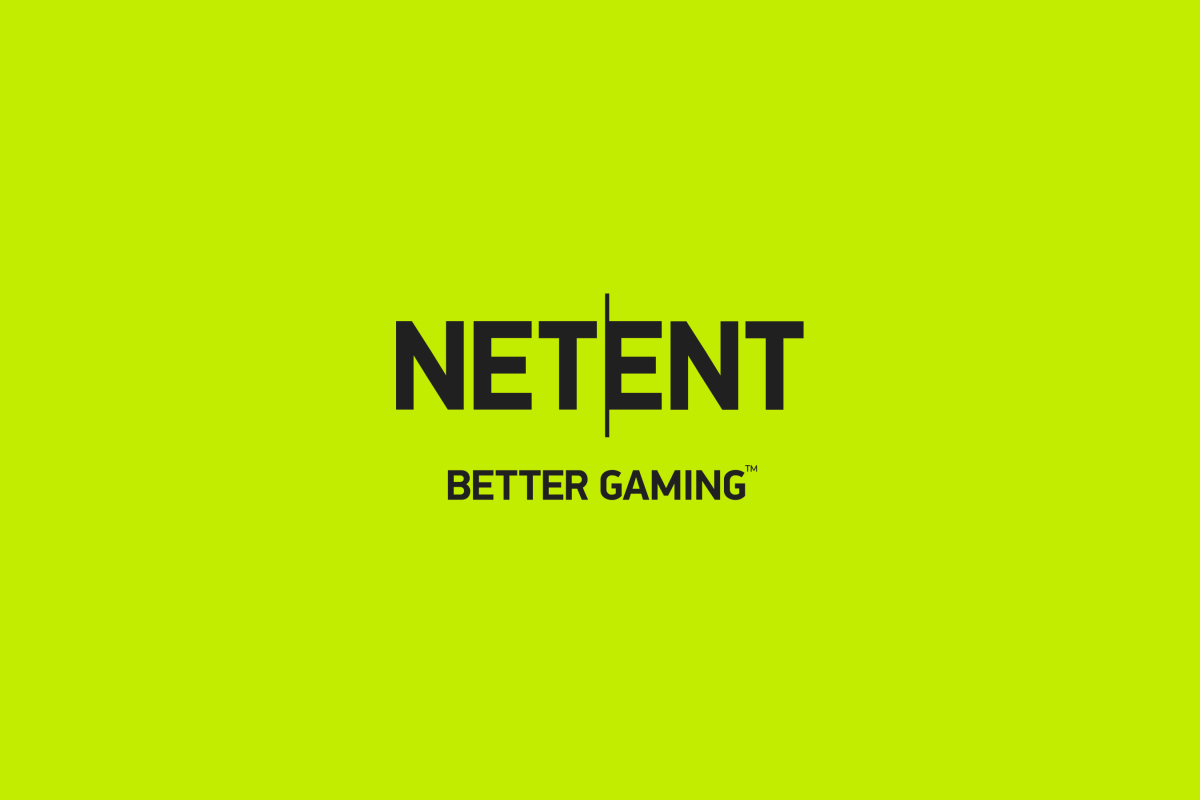 Reading Time:
< 1
minute
NetEnt has been awarded the global standard ISO 27001 certification. Following the ISO 27001 certification last week NetEnt's online casino games are now available with gaming operators Grand Casino Luzern and Grand Casino Baden in Switzerland.
The ISO 27001 certification is granted to companies that are committed to information security management. The testing and certifying covers everything from protecting sensitive information, to development, infrastructure and network configuration. By meeting the extensive requirements of the standard, NetEnt has proven its commitment to information security management.
"The ISO 27001 certification is an important acknowledgment for us and is the result of dedicated and hard work from our team. We pride ourselves on being a reliable, trustworthy and secure partner to customers and players," says Henrik Fagerlund, Managing Director of NetEnt Malta.
The certification also means that NetEnt can now unlock entry to new regulated markets and WLA procurements that previously were not possible. For one, NetEnt now proudly announces that it has entered the regulated market in Switzerland. Following the ISO 27001 certification last week, NetEnt has now launched its games with both Grand Casino Luzern (on the Paf platform) and Grand Casino Baden (on Gamanza's platform). NetEnt is also on track to go live with several other licensed Swiss operators in the coming months.
"We continue to deliver on our strategy to grow by strengthening our position in regulated markets. We are very pleased to take this step into the Swiss market and look forward to launching our award-winning games with even more operators soon," says Henrik Fagerlund.
As Red Tiger also offers their solution to markets that require ISO 27001 certification, the NetEnt group can now present its full portfolio of games to markets that require such certification.
Ever more people 60 years and older are gaming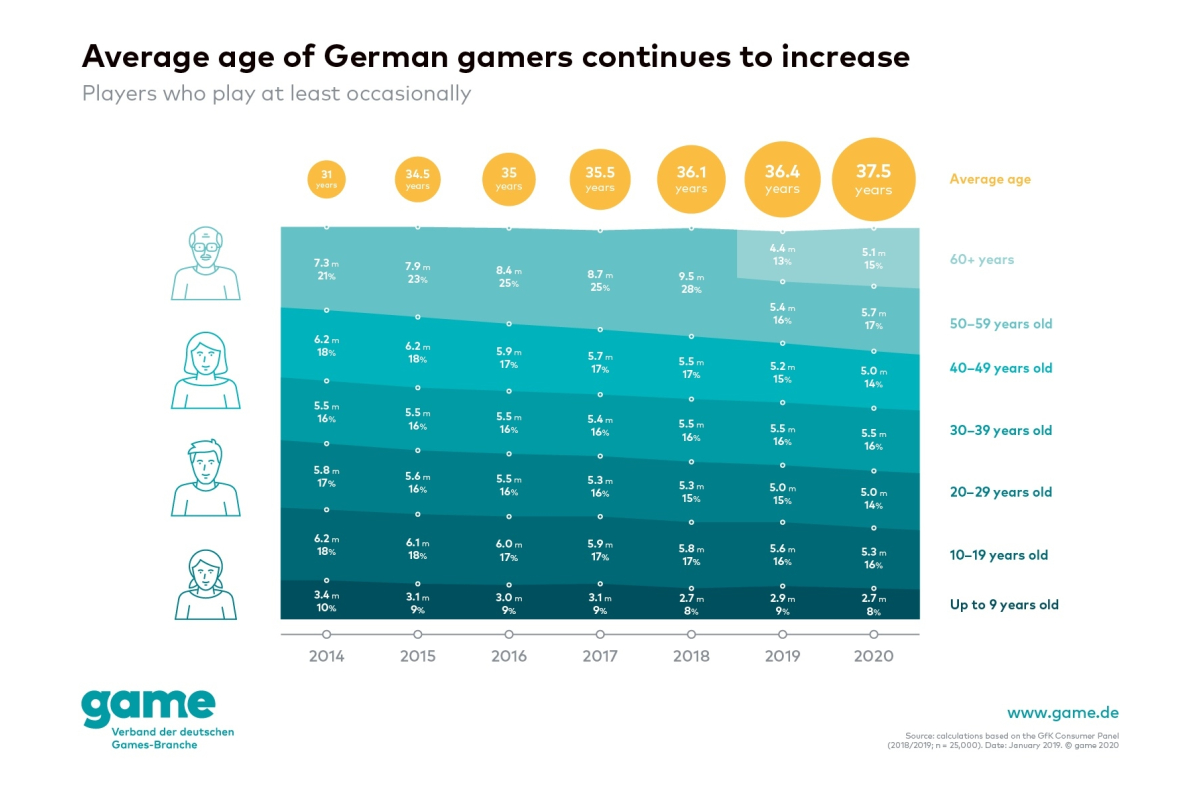 Reading Time:
2
minutes
More than 34 million Germans play computer and video games
Over 5 million seniors are gamers
Average age of gamers increases to 37.5 years
Ever more seniors are discovering an affinity for games. Over 5 million people 60 years or older in Germany currently play computer and video games – an increase of around 700,000 players compared to the figure of about 4.4 million in 2019. A total of more than 34 million people play computer and video games in Germany. These are the numbers released today by game – the German Games Industry Association, based on data collected by the market research company GfK. As in all other age groups, players over 60 are equally divided between women and men. Seniors most often reach for their smartphone or tablet to play; around 50 per cent of players in this age group make use of these devices for gaming.
'For many people 60 years and older, a virtual round of skat, a construction simulation or a crossword puzzle is just as much a part of everyday life as reading the newspaper or watching the news,' says game Managing Director Felix Falk. 'Games often open the door to the digital world for older people. They don't merely entertain; they make possible digital participation. The ongoing corona crisis brings into even sharper focus just how important access to the digital world is for older people too.'
The average age of gamers in Germany continues to increase
Currently, around 34 million people play computer and video games in Germany. Half of these players are women (about 48 per cent). The average age of gamers in Germany has increased compared to last year, from 36.4 years in 2019 to 37.5 years currently. This is in part a result of the continual increase in the numbers of gamers in the 50–59 and 60-plus age groups in Germany. In part, it is due to the fact that many long-time players have remained true to the medium and are now in these age categories.
About the market data
Please note: for the first time, the current market data includes analyses for the 60-plus age group. This data is visualised in the corresponding market data graphic.
The market data is based on statistics compiled by the GfK Consumer Panel and App Annie. The methods used by GfK to collect data on Germany's digital games market are unique in terms of both their quality and their global use. They include an ongoing survey of 25,000 consumers who are representative of the German population as a whole regarding their digital game purchasing and usage habits, as well as a retail panel. The data collection methods provide a unique insight into the German market for computer and video games.
game – the German Games Industry Association:
We are the association of the German games industry. Our members include developers, publishers and many other games industry actors such as esports event organisers, educational establishments and service providers. As a joint organiser of gamescom, we are responsible for the world's biggest event for computer and video games. We are an expert partner for media and for political and social institutions, and answer questions relating to market development, games culture and media literacy. Our mission is to make Germany the best games location.