Callidus Capital Announces Agreement to Sell Bluberi Gaming Canada Inc. to Catalyst Funds and New Date For Shareholders Meeting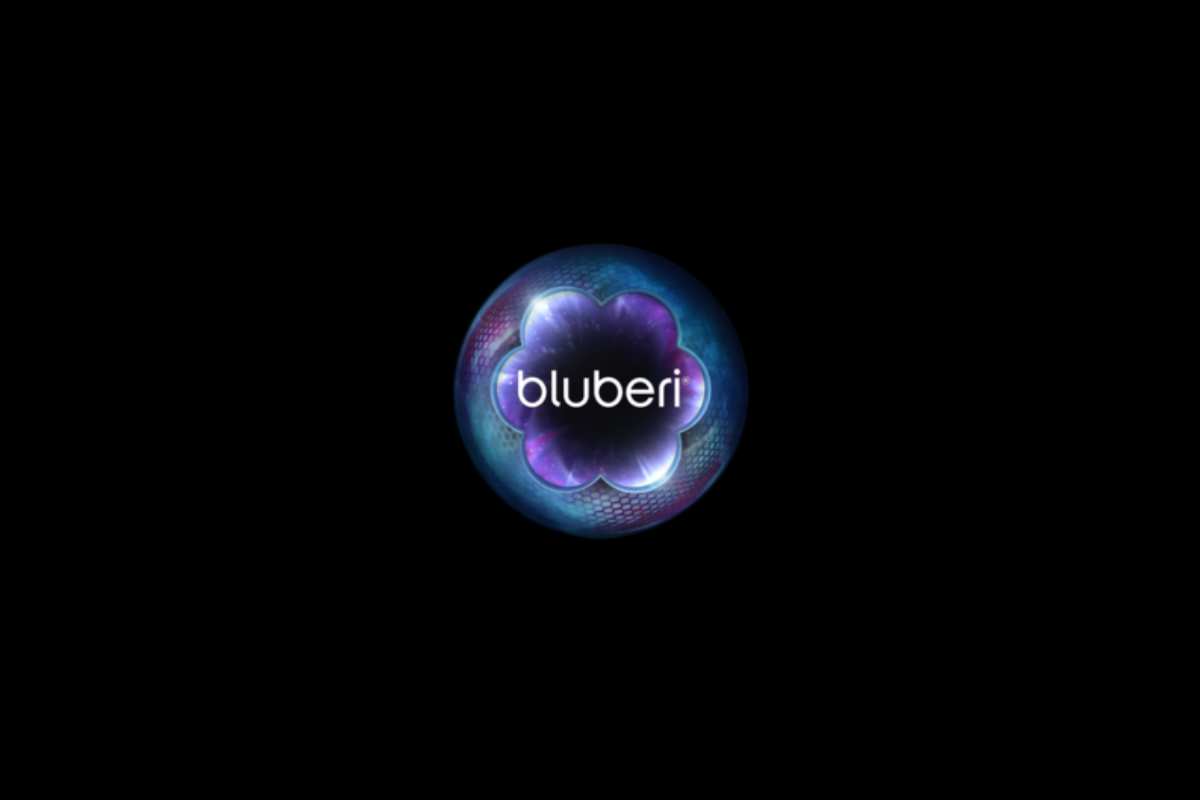 Reading Time:
4
minutes
Callidus Capital Corporation today announced that it has entered into an agreement with certain investment funds managed by The Catalyst Capital Group Inc. to sell the shares of Bluberi Gaming Canada Inc. owned by Callidus and to assign the debt owing by Bluberi to Callidus and its subsidiary to the Catalyst Funds.  The purchase price to be paid by the Catalyst Funds for the shares is $92.7 million, and for the Bluberi Debt is the amount of that debt outstanding on closing.
The purchase price will be satisfied by setting off $92.7 million of the indebtedness of Callidus owing to the Catalyst Funds under Callidus' subordinated bridge facility and by the Catalyst Funds assuming a portion of the indebtedness owing by Callidus to the lenders under the Company's collateralized loan agreement equal to the amount of the Bluberi Debt on the Closing Date.
Callidus' board of directors (the "Board"), having received the unanimous recommendation of the special committee of independent directors of the Board (the "Special Committee"), has unanimously determined (with the Board members nominated by the Catalyst Funds abstaining) that the Bluberi Transaction is in the best interests of the Corporation and that the consideration under the Bluberi Transaction is fair to the shareholders other than the Catalyst Funds and their related parties (the "Minority Shareholders"), and unanimously recommends (with the Board members nominated by the Catalyst Funds abstaining) that the Minority Shareholders vote FOR the Bluberi Transaction.
BDO Canada LLP was retained by the Special Committee to prepare a valuation and fairness opinion, which concluded that as of the date of the opinion, and subject to the assumptions, limitations and qualifications contained therein, the fair market value of the Bluberi shares is between $84.5 million and $100.9 million and that the consideration to be received by Callidus pursuant to the Bluberi Transaction is fair from a financial point of view to the Minority Shareholders.  The purchase price for the shares of Bluberi of $92.7 million is the mid-point of the valuation range.
In order to enable shareholders to consider the Bluberi Transaction, Callidus' shareholders meeting previously scheduled for June 26, 2019 will now be held on July 2, 2019.  Callidus and the Catalyst Funds anticipate that, if approved by Minority Shareholders, the Bluberi Transaction will be completed shortly after the shareholders meeting.
Callidus acquired control of Bluberi in February 2017 pursuant to a formal restructuring proceeding in Quebec. Bluberi is a Drummondville, Quebec-based gaming company that specializes in the development of casino games that are installed in electronic gaming machines and leased or sold to a variety of licensed casinos and gaming establishments.
Callidus first approached the Catalyst Funds regarding a potential transfer of Bluberi in March 2019 as a result of regulatory challenges associated with Callidus' ownership of Bluberi.  In particular, regulators in Maryland and certain other states and provinces in which Bluberi operates and intends to operate in the future require extensive disclosure relating to significant shareholders of Callidus on the basis that they are presumed to have influence on the operations of Bluberi.
Callidus understands that Braslyn Ltd. is the holder of approximately 14.5% of the outstanding common shares of the Company and that Braslyn, as a matter of general policy, does not make regulatory filings that might subject it to legal obligations in jurisdictions in which it does not operate.
In the absence of such disclosure by Braslyn, Bluberi is not able to comply with state licensing disclosure requirements or to submit new licensing applications in Maryland and certain other states and provinces.  An inability to comply with these requirements limits Bluberi's current business and growth plans, and negatively impacts Bluberi's value, operating results and cash flows.
The BDO valuation and fairness opinion assumes that these regulatory requirements will no longer be applicable after June 30, 2019. As the purchase price for the Bluberi shares is equal to the mid-point of BDO's valuation range, the Special Committee believes that the Bluberi Transaction will allow Callidus to get full value for Bluberi as if the regulatory issues were resolved. In addition to resolving the regulatory issues, the Bluberi Transaction will enable the Company to significantly reduce its debt and focus on its core lending business.
The Catalyst Funds and their affiliates currently own approximately 72.2% of the Company's common shares.  As a result, the Bluberi Transaction is a "related party transaction" and must be approved by a majority of the votes cast at a meeting of shareholders by Minority Shareholders.
Completion of the Bluberi Transaction is subject to certain closing conditions including obtaining third party consents.  In the event any required consents in connection with the assignment of the Bluberi Debt are not obtained, the sale of the shares of Bluberi will proceed but the Bluberi Debt will not be assigned and amendments will be made to the loan agreement including to provide for guarantees of the Bluberi Debt by the Catalyst Funds.
The Bluberi Agreement also includes provisions permitting Callidus to solicit other proposals for the acquisition of Bluberi at any time until Minority Shareholders have approved the Bluberi Transaction, and to terminate the Bluberi Agreement if the Corporation accepts a superior proposal or changes its recommendation subject to payment of a termination fee to the Catalyst Funds of $4.64 million. Callidus is also entitled to participate in any after-tax appreciation in value received by the Catalyst Funds if they enter into an agreement to sell Bluberi within six months of closing and that sale is completed within nine months of closing.
About Callidus Capital Corporation:
Established in 2003, Callidus Capital Corporation is a Canadian company that specializes in innovative and creative financing solutions for companies that are unable to obtain adequate financing from conventional lending institutions. Unlike conventional lending institutions who demand a long list of covenants and make credit decisions based on cash flow and projections, Callidus credit facilities have few, if any, covenants and are based on the value of the borrower's assets, its enterprise value and borrowing needs. Further information is available on our website, www.calliduscapital.ca.
Source: Callidus Capital Corporation
Canadian Gaming Association calls on all party support for single-event sports betting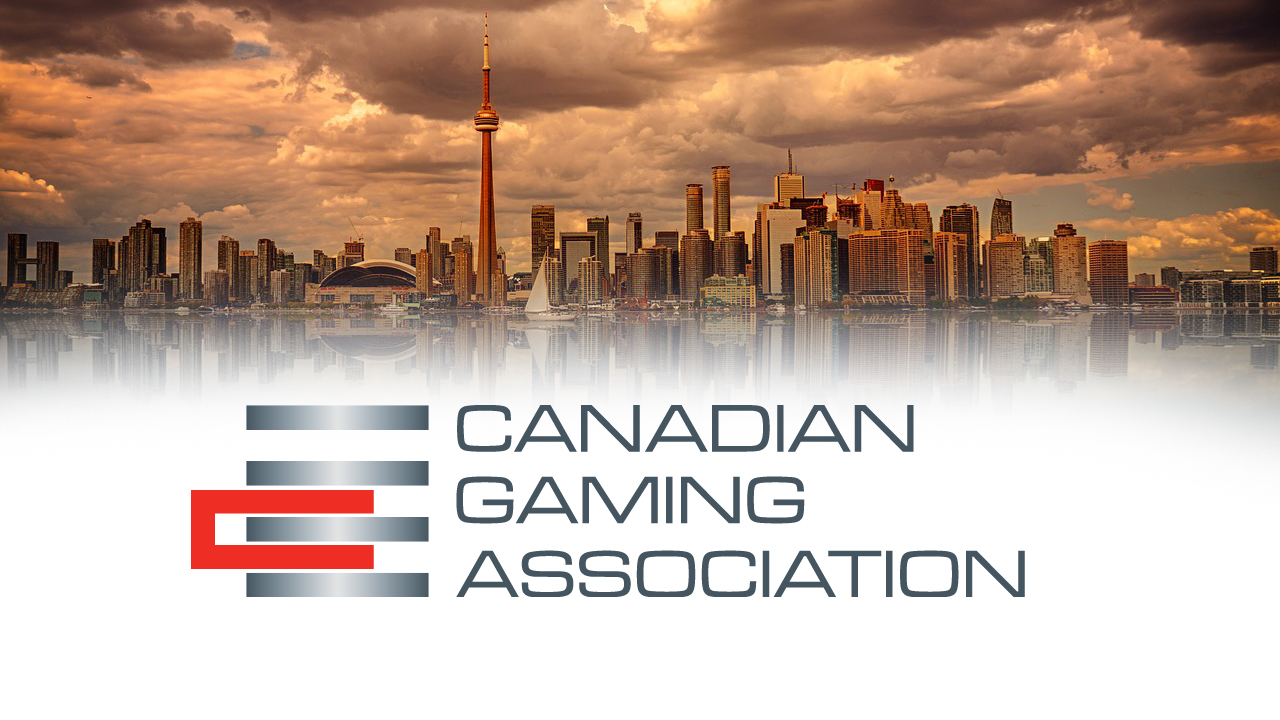 Reading Time:
2
minutes
The Canadian Gaming Association (CGA) welcomes the commitment made by Windsor West Liberal candidate Sandra Pupatello to amend the criminal code to enable single-event sports betting, agreeing with her comment that "there is no reason to hold back on this initiative."
"We are thrilled to have Ms. Pupatello's support and call on all parties to fight for the simple amendment that provinces requested 10 years ago that would benefit places like Windsor," stated Paul Burns, President and CEO of the Canadian Gaming Association. "This change would give provinces the tools to deliver a safe and legal option to Canadians while helping economic benefits, such as jobs, flow to communities and provincial governments."
Canadians enjoy sports betting because they are wagering approximately $10 billion annually through illegal bookmaking operations in Canada, usually operated by organized crime organizations. Additionally, more than $ 4 billion is wagered through offshore online sports wagering sites. Currently, only $500 million is wagered through legal provincial sports lottery products offered to Canadians, which means many people are betting through illegal and often dangerous means.
The Canadian gaming industry touches almost every corner of our country. From Corner Brook, Newfoundland to Victoria, British Columbia, hundreds of communities benefit from gaming. Gaming in Canada provides almost 182,500 jobs and good salaries – the average national wage is $65,000 – and a portion of the revenue generated equalling $9.1 billion is transferred to fund government, community programs, charitable causes, and First Nations initiatives. However, inaction on single-event sports wagering means these benefits are threatened, especially in border communities like Windsor.
"Let us not lose sight of how one small change can drive enormous benefits to the Canadian gaming industry, Canadian communities, as well as Canadians, who just want to be able to bet on the outcome of the Stanley Cup, NBA Finals, or World Series," added Mr. Burns. "The CGA has been advocating for single-event sports wagering for a decade. With all party support and assistance from our federal government, its time has come."
About the Canadian Gaming Association:
The Canadian Gaming Association (CGA) is a not-for-profit organization that works to advance the evolution of Canada's gaming industry. The association's mandate is to promote the economic value of gaming in Canada; use research, innovation, and best practices to help the industry advance; and create productive dialogue among stakeholders. www.canadiangaming.ca
SOURCE Canadian Gaming Association
The October 4 draw will offer a jackpot of $65 million and approximately 8 Maxmillions – 2 Maxmillions were won yesterday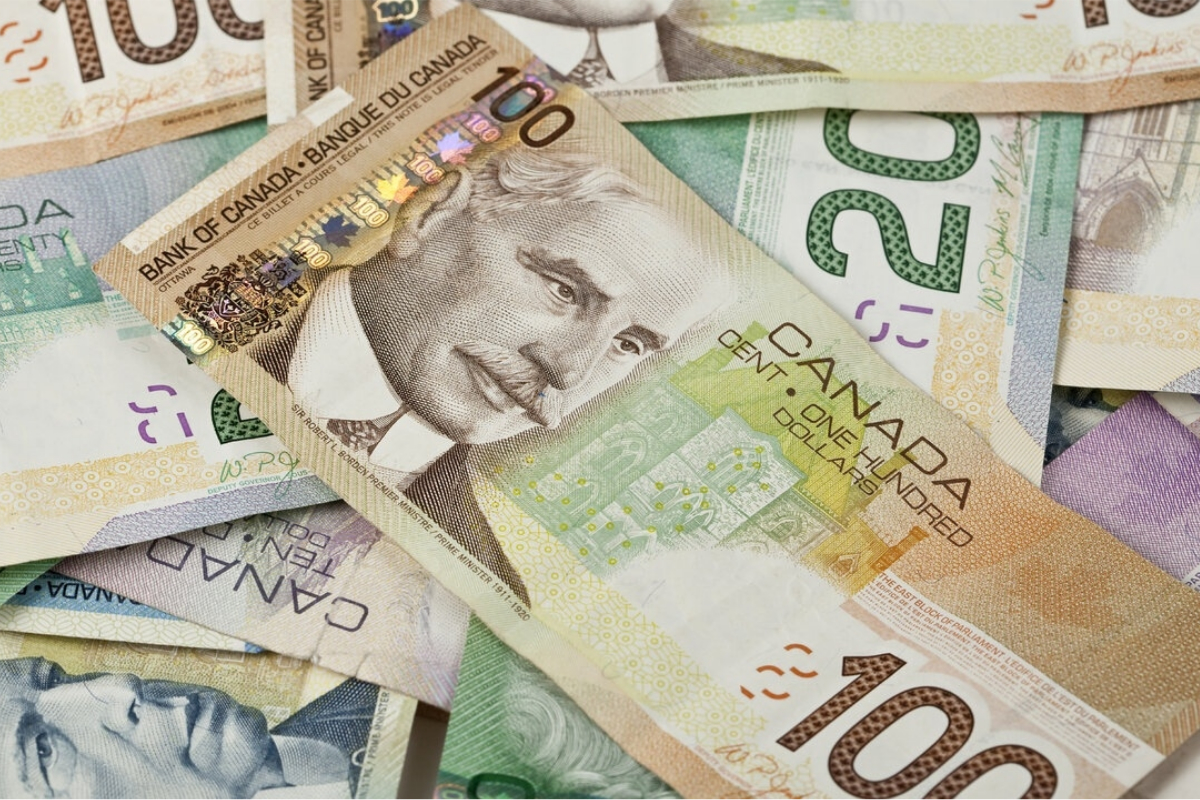 Reading Time:
1
minute
2 Maxmillions ($1 million each) were won in last night's Lotto Max draw thanks to selections sold in The Prairies, Ontario and Atlantic Provinces. The Tuesday, October 4 draw will therefore offer total prizes worth about $73 million, including a jackpot of 65 million and approximately 8 $1 million dollar prize(s) (Maxmillions).
For each Maxmillions, an additional selection of 7 numbers between 1 and 50 is drawn. These selections are not decomposable and prizes may be shared by winners.
Source: Loto-Québec
mkodo signs deal with Western Canada Lottery Corporation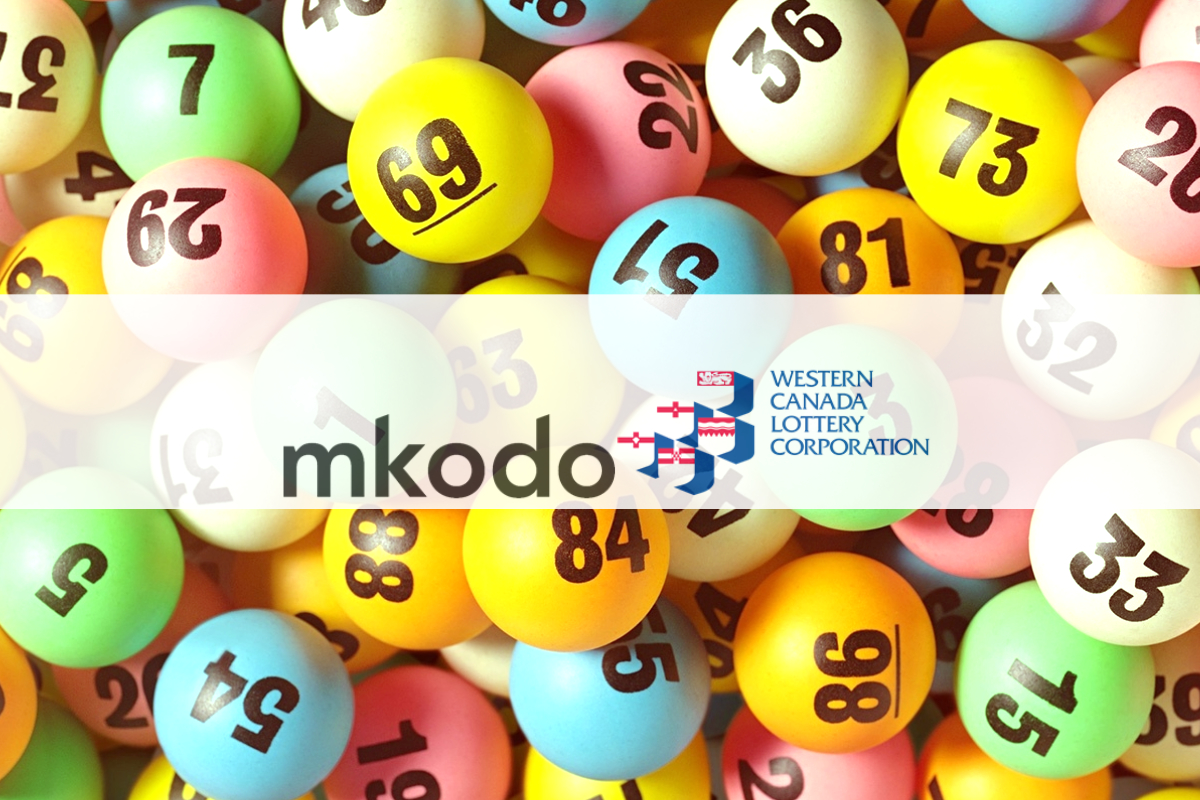 Reading Time:
2
minutes
Developer to provide WCLC with fully native application
Award-winning digital product provider and WLA Associate Member mkodo has secured a deal with the Western Canada Lottery Corporation (WCLC) to develop a fully native application for both iOS and Android systems.
The supplier's user experience and internal teams will lead development of the app, which will include a host of innovative features to take WCLC's mobile channel to the next level.
Users will be able to check if they're a winner with the ticket scanner, as well as view recent results, find their nearest retailer and keep updated with upcoming draws and jackpots via push notifications.
The app will also help support WCLC's digital strategy of looking to bridge the gap between retail environments and the digital channel by allowing customers to add lottery tickets to their online cart and purchase the cart in a retail store.
The application, planned to launch next year, will be available in all WCLC markets including Alberta, Saskatchewan and Manitoba, in addition to Yukon, Northwest Territories and Nunavut.
The deal builds on mkodo's strong presence in Canada, where it is now developing mobile apps for four Provincial lottery groups.
The company was recently granted Associate Membership to the World Lottery Association, underlining mkodo's extensive experience in the global lottery sector.
Stuart Godfree, Managing Director at mkodo, said: "Partnering with another Canadian lottery is a great achievement for us and emphasises our knowledge of and success within the Canadian market.
"We have a proven record of delivering applications for lottery operators that tick the boxes in customer expectations and provide add-on functionalities that drive revenue for our partners."
Brad Wiebe, Vice President of Marketing at WCLC, said: "We're thrilled to be working with mkodo to enhance our mobile application and have full confidence that through this collaboration we will transform the way we interact with our customers.
"mkodo has built a solid reputation in the Canadian market through its unrivalled expertise. The finished product will undoubtedly be a huge hit with both existing players and new audiences."