SIS signs deal with Paston Apuestas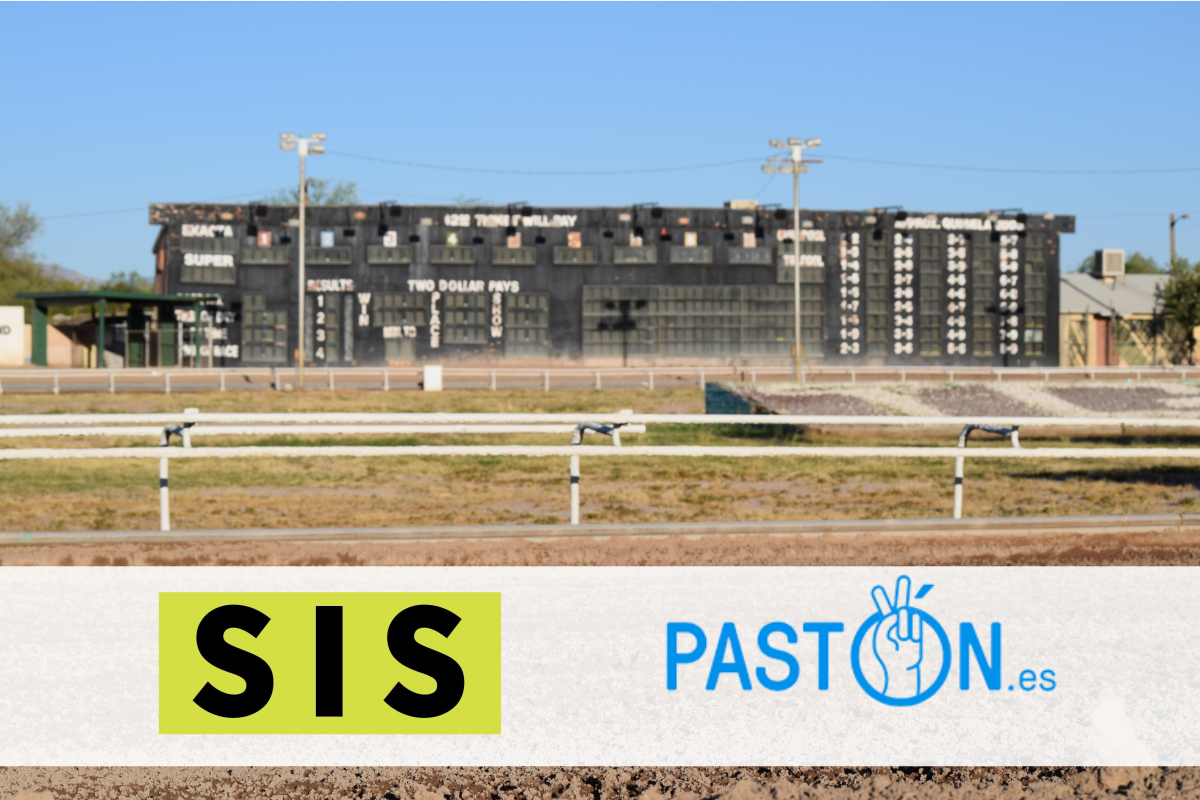 Reading Time:
< 1
minute
Leading multi-channel supplier SIS (Sports Information Services) has signed a three-year deal with Spanish betting operator Paston Apuestas for its Spanish Horse and Greyhound Channel.
SIS will provide the operator with live pictures and data for horse and greyhound racing into retail outlets in Valencia.
The channel provides premium horse racing content from the UK, Ireland, US, Australia, South Korea and Latin America, as well as over 33,000 greyhound races a year with 53 meetings every week from British and Irish tracks.
Carlos Molina, CEO at Paston Apuestas, said: "We're thrilled to agree a deal to take SIS's Spanish Channel, which provides our customers with the best horse and greyhound racing from the UK, Ireland and the rest of the world.
"The SIS Spanish Channel will offer frequent betting opportunities on quality horse and greyhound racing, and we are confident that it will help drive betting revenues."
Sandra McWilliams, Sales Director at SIS, added: "We are thrilled to have agreed this deal with Paston Apuestas. It underpins our status as the leading supplier of racing content.
"The SIS Spanish Channel provides Spanish (and Spanish-speaking) retail operators with a high-quality live pictures service, with the accompanying data and Spanish graphics, which is sure to help drive betting revenues."
About SIS:
SIS (Sports Information Services) has been a trusted partner to the global betting industry for over 30 years, supplying short form betting content to online and retail betting operators. Our horse and greyhound racing content can help keep customers engaged and increase dwell time online and in shop.
SIS provides operators with an end to end solution for horse and greyhound betting including data, live pictures, prices and derivatives, creating betting events to help drive profitable sales. For more information about SIS please visit www.sis.tv.

Handling Player Disputes with Non-Licensed Operators: Online Poker Case Study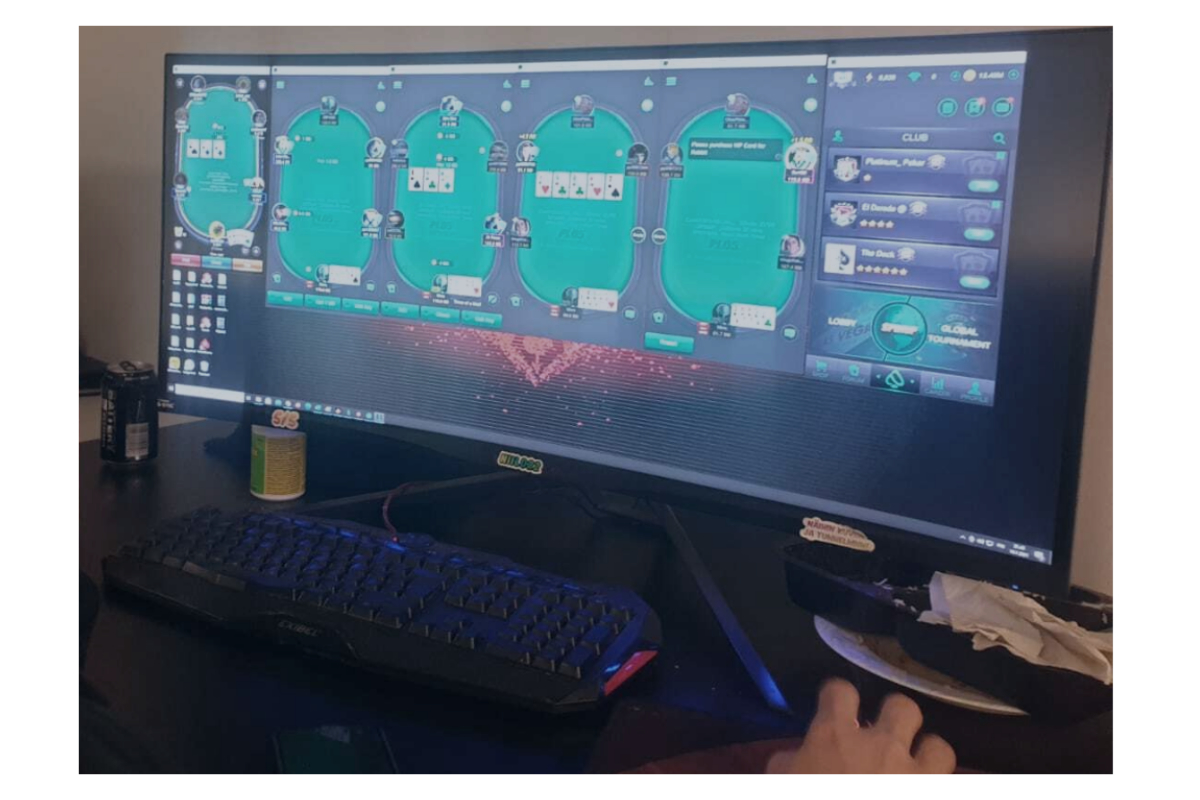 Reading Time:
3
minutes
At brick and mortar casinos, poker players can get into all kinds of disputes ranging from the wrong amount of rake taken from a poker pot to someone breaking the rules at the table. The procedure for solving the dispute goes as follows: The floor is called to evaluate the situation and then a final decision.
It's easy to notice most cases of a player breaking the rules when you have security cameras all over the place. At online poker tables, the situation is different though. You can't see what the players are doing at their computer while playing cards. Recently, cases like using various tournament hand charts or real-time assistance software during gameplay have been discussed widely in the poker community. While it's almost impossible to completely prevent those, handling player disputes should be relatively straightforward in case someone is found cheating. You ban the cheater and reimburse lost money to players who have played at the same tables with them.
What if you're playing on a non-licensed poker room instead? The case gets much more complicated right away. While every operator has interest in protecting their players from cheating at the tables, having any kind of guarantee of that is nearly impossible. Worse yet, if affiliates are working with non-licensed operators as well, they might get into a tough spot if their players lose their money in against colluders or users of RTA software.
In this article, team members of Beastsofpoker.com discuss various aspects of solving player disputes as an affiliate and what kind of safety measures you should have with non-licensed poker operators. Let's start with monitoring the games:
Monitoring the games for potential risks
The most common cases of fraudulent activity at the online poker felts are collusion and use of prohibited software. The third significant risk is the counter-party risk on unlicensed poker clubs. Depending the rules of the poker room, players might be able to use software like trackers during gameplay but any software that directly assists you in the decision-making is strictly out of question.
Collusion
Detecting collusion is much easier than detecting real-time assistance software usage, especially if the colluders do not use sophisticated strategies to hide what they're doing. By monitoring a cash game or tournament table for 10-20 minutes, you can usually notice if something doesn't add up with players' actions.
Forbidden software
There's not much you can do as an affiliate for detecting forbidden software unless you happen to play the games regularly and notice weird patterns by yourself. RTA users might try to play on licensed poker sites as well, so this risk is present no matter where you choose to play online poker. The only practical way to prevent your players from getting abused is to make sure the gambling operator has a security team to monitor the games for these cases.
Before you choose to promote a certain brand or an online poker club, it's recommended to do a bit of research. Browsing through a few internet forums is not enough in this case. You should reach out to players and other affiliates on how it's like to work with this brand, and if possible, meet the people behind the brand in person. Even after everything seems to click on paper, you might have to give your players a guarantee on their deposits, which can obviously be a big risk. Still, you don't want to end up in a situation where a player has a dispute and nobody is able to reimburse them or handle the complaint properly.
Leveraging industry relationships to solve disputes
We've countered several cases where players have been unable to claim their winnings from a poker room. On licensed poker sites, the cases are usually about the player breaking some of the site's T&Cs, which results in their winnings being frozen or the operator being shut down due to running out of cash.
While there's counter-party risk in every business, with non-licensed operators the players will have a hard time to get reimbursed in case the operator runs out of money or refuses to pay a player if they conclude some T&C s have been broken, since there's no regulatory body to handle the disputes. This leaves affiliates with just one option with player disputes: Negotiating with the operator.
From player's point of view, having their account opened under an affiliate brings added safety. If something goes wrong with the gambling operator and the player feels like he is out of luck, the affiliate can try negotiating with the operator to get things sorted out. Again, there are no guarantees that the negotiations end up with a satisfying result for all parties involved. Yet, it's definitely worth a try.
Final words
In general, preventive measures are easier to set in place than and preferrable to handling player disputes & trying to fix damage that has already occurred. As an affiliate, you should be prepared to help your players with any disputes, whether they were abused by other players breaking the rules or an operator confiscating their winnings. Lastly, it's never a bad idea to keep up-to-date with the latest dispute resolutions procedures by following industry news.
BetConstruct Optimises Back Office for Mobile Use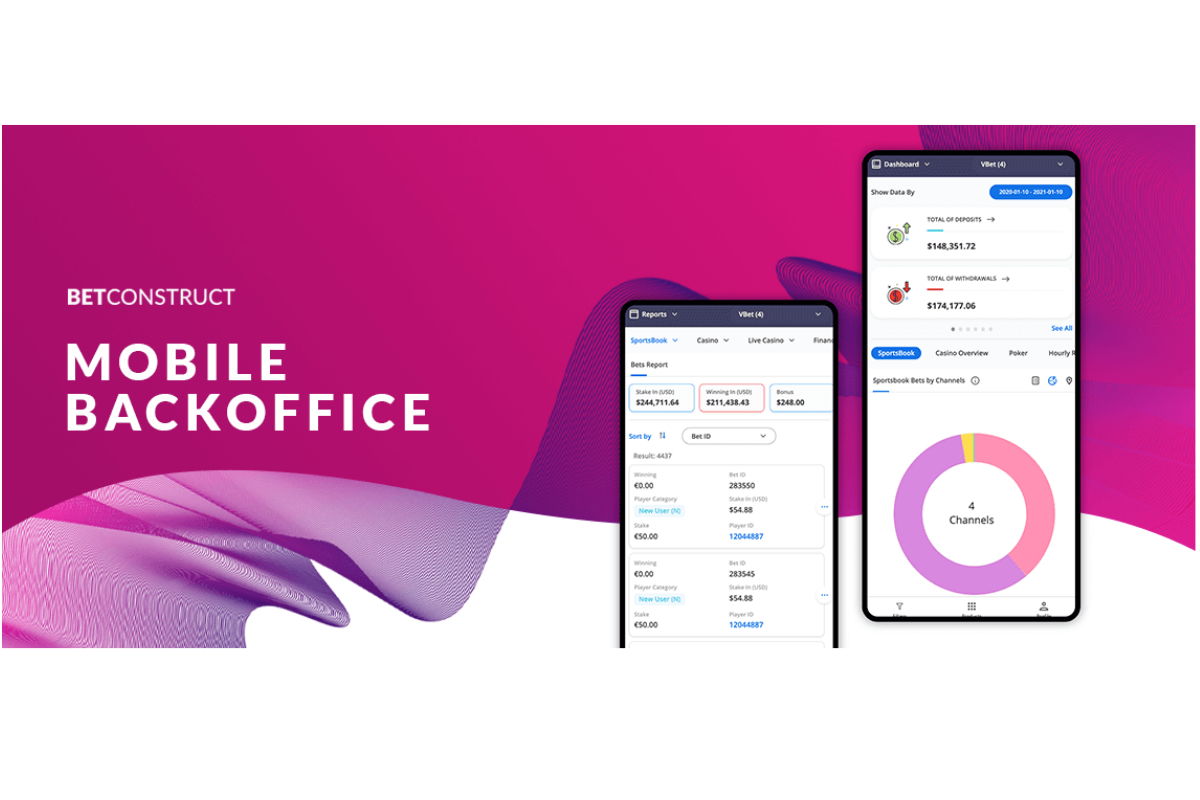 Reading Time:
< 1
minute
Sportsbook and online casino supplier BetConstruct has released a mobile version of its back office delivering a comprehensive overview of sportsbook, casino, turnover, bets, reports and many other features an operator monitors on a daily basis.
BetConstruct is among the fewest who provide operators with a complete set of products and services on a self-hosted platform. Adapting the controls to smartphone browsing is the next move towards providing operators with a maximum comfort in using BetConstruct solutions.
The seamless integration of back office into mobile is, first and foremost, part of catering to the needs of operators and bridging the agility gap.
Kaizen Gaming Wins Award in "Best Omni-Channel Customer Experience" Category at National Customer Service Awards 2020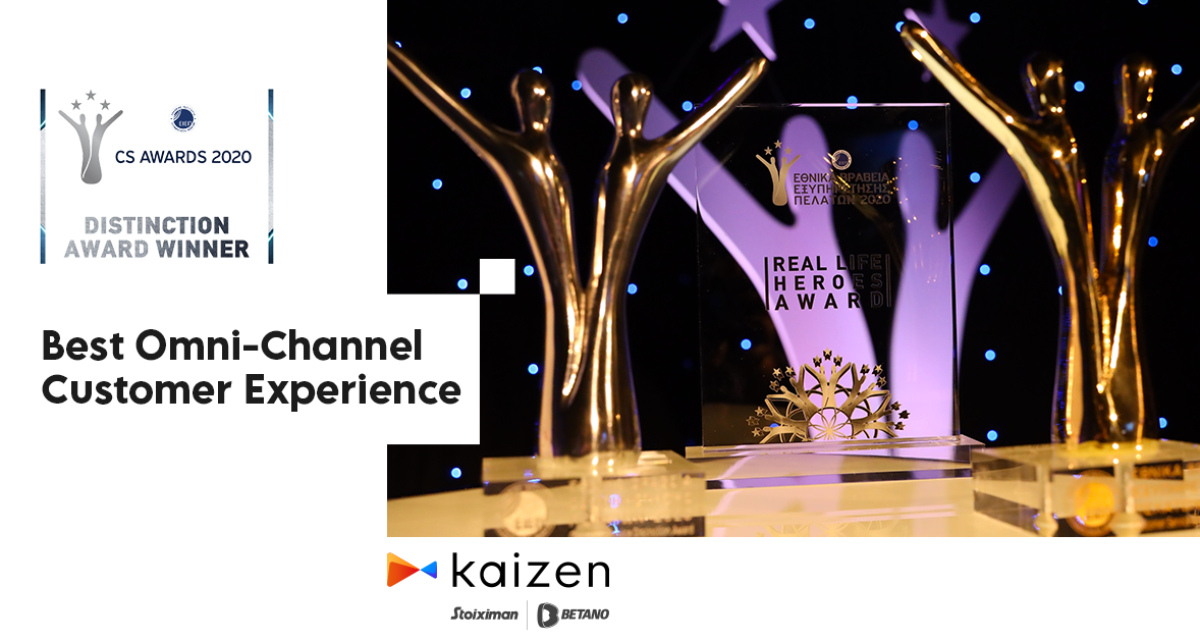 Reading Time:
< 1
minute
Kaizen Gaming has won award in the "Best Omni – Channel Customer Experience" category at the National Customer Service Awards 2020.
The National Customer Service Awards were organised for the 11th year running by the Hellenic Institute of Customer Service, in order to promote and reward companies, organisations and executive staff who make customer service their priority and demonstrate best practices.
Since its founding, Kaizen Gaming has set forth Customer Service as one of its main competitive edges by creating an internal and self-governing customer service model, which has been promoted and integrated by all countries of operation (Cyprus, Germany, Romania, Portugal, Brazil).
"At Kaizen Gaming we always look through the lens of our customers. In this context we have invested all these years in the continuous strengthening and development of our technological tools that warrant the best service experience for thousands of people who have chosen and relied on us for their entertainment. We seek and have managed to a great extent to have developed a strong relationship and a meaningful interaction. Our goal is to achieve a strong two-way commitment with perspective, since we are aware of the fact that such relationships need to be cultivated with confidence over the years. However, we have not only invested in tools but also in our human resources. In people who are committed to providing the best possible service experience for our customers. This efficient combination has created a crucial competitive edge for us, a fact corroborated by the overall satisfaction of our customers," Stathis Loverdos, Director of Services at Kaizen Gaming, said.