Maverick Gaming™ Hires Brett Kline As Chief Marketing Officer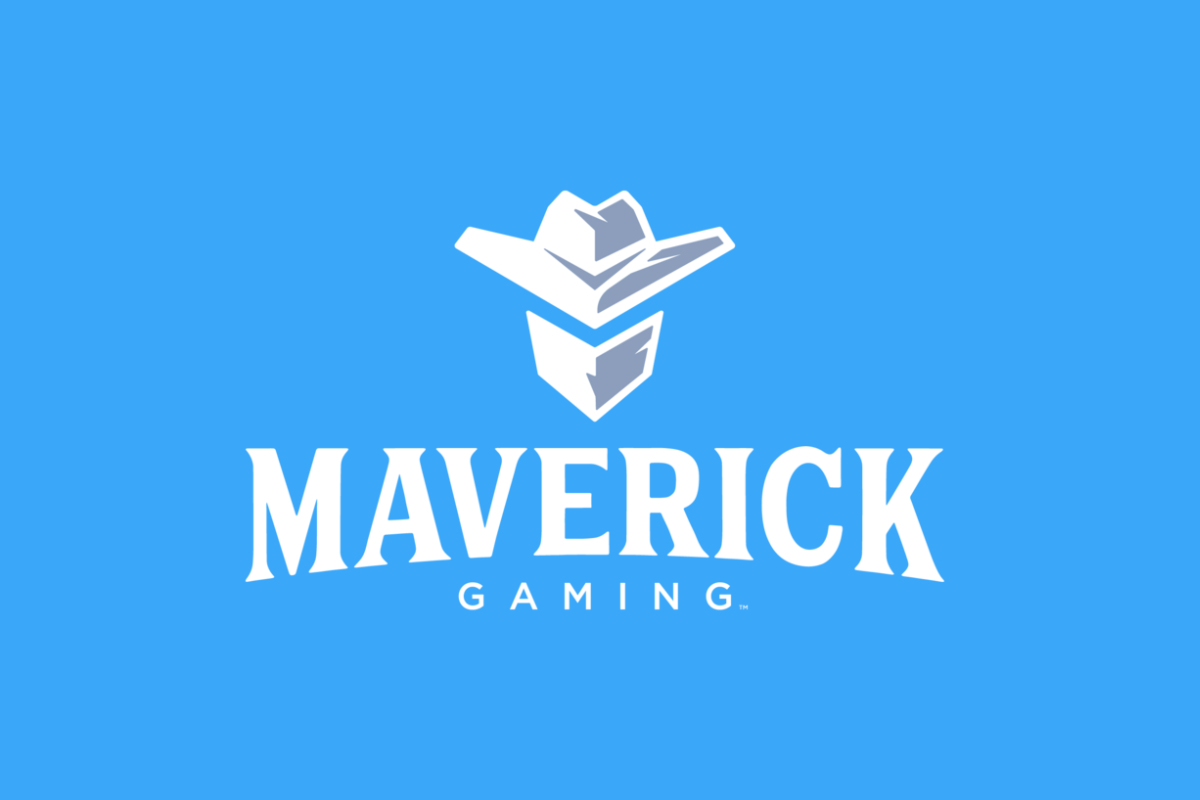 Reading Time:
2
minutes
Maverick Gaming announced that Brett Kline has been named Chief Marketing Officer, effective June 13th, 2019, subject to customary regulatory approvals.
Mr. Kline brings more than twenty years of gaming industry experience to his new role at Maverick, most recently as Chief Marketing Officer at House Advantage – whose platform is installed in over 120 casinos worldwide.  During his time in this role, House Advantage achieved unprecedented growth.  In addition to House Advantage Brett served over 12 years at Caesar's Entertainment in positions ranging from President's Associate to Corporate Vice President of Loyalty Marketing and Corporate Vice President of Premium Customer Marketing.  Mr. Kline also spent five years at Las Vegas Sands in roles ranging from Vice President of Marketing in Global Gaming to Senior Vice President of Relationship Marketing for Sands China Limited.
Early in his career he served as Director of Table Games for Harrah's Prairie Band which is where his path crossed with Eric Persson – the majority owner of Maverick Gaming.  "It was clear to me even then, that Brett had a disciplined mind, and strategic focus that would serve any gaming company well," said Eric.
Later Eric and Brett's path would cross again as Brett joined Las Vegas Sands as Sands China's Senior Vice President of Relationship Marketing, where he led the quickly growing mass segment which represented over $1.5Billion in revenue, as well as Sands Rewards, which serves as the primary driver of growth for the mass segment.
At Maverick, Mr. Kline will be responsible for all of the Company's marketing strategies, including Direct Mail, Promotions, Events, rebranding and integration of multiple marketing platforms and companies acquired via acquisition.
Eric Persson, the majority owner of Maverick commented on Mr. Kline's hire, "We are counting on Brett to bring his proven marketing expertise to Maverick.  We needed someone hands on, nimble and with a proven track record of success.  Brett's success in most every locals market and indeed the international market will serve him well, as Maverick continues to transform into the dominant regional operator in the Washington market and other jurisdictions as we acquire."
"I've been waiting my entire gaming career to have the opportunity to take the wealth of my experiences and be in a position where my vision will not only be executed on, but clearly showcased.  My goal is for Maverick's marketing strategies to become best-in-class, which every other gaming company hopes to model after." Kline added.
"I'm proud to say our entire management team is comprised of top talent from our industry."  Said Eric, "All of these leaders are people that I have worked with closely over the last twenty years.  Whether it's Tim Merrill, who was at one time a dealer for me in Kansas and would later become the Sr. VP of Gaming for Sands China, or Justin Beltram, who ran slots and Marketing at the Bellagio, and managed slots for me at Marina Bay Sands, to Tom Granite who is universally thought of as elite talent coming from Jefferies Capital, and now Brett who effectively managed marketing for companies such as Caesars or Sands China.  There is no doubt in my mind we are building something special at Maverick, and I think of these managers as my family."
"This level of talent is also necessary for Maverick to achieve its goals, as we expect to announce three more acquisitions in the next month," said Eric.
Plaza Hotel & Casino to give away vintage coin operated slot and video poker machines in October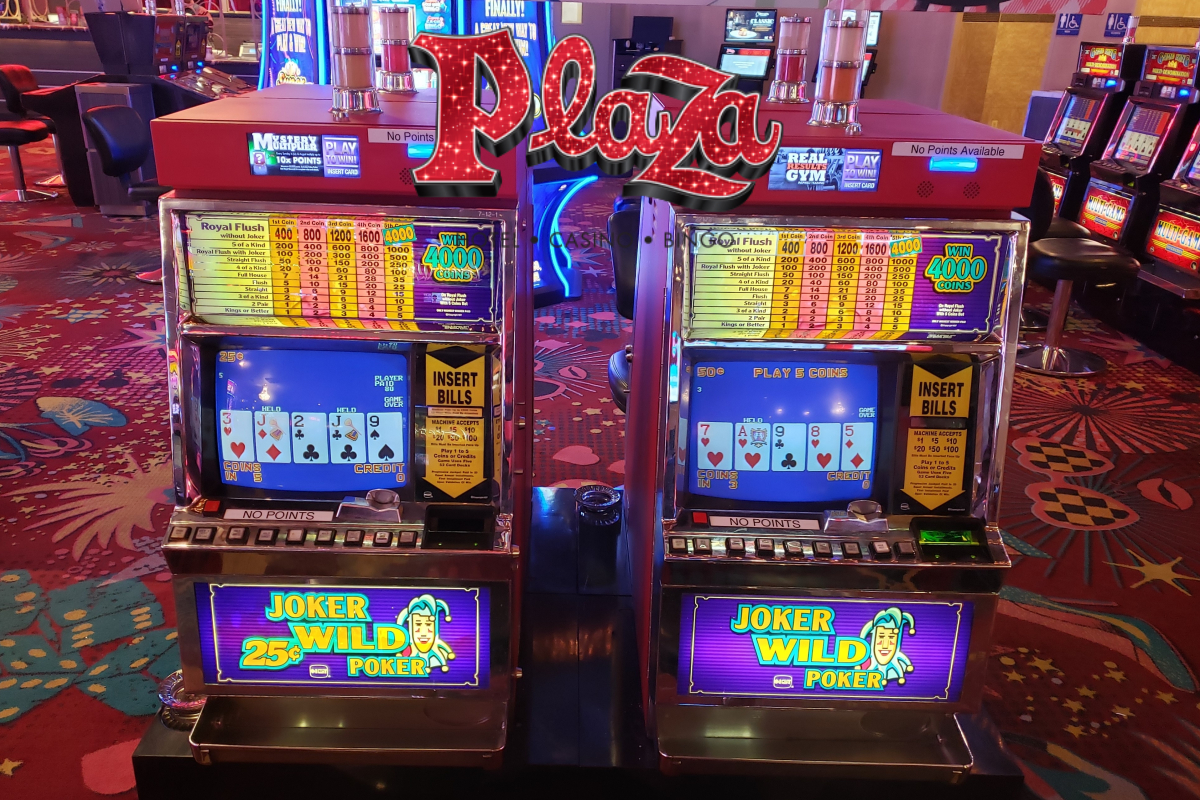 Reading Time:
1
minute
Paying homage to its vintage Vegas gambling roots, the Plaza Hotel & Casino will have two special casino contests to give away a dozen classic coin machines, including traditional slot, keno and video poker games, some of which are more than 25 years old.
While the coin machines like Joker Poker, Deuces Wild and Catch the Heat have nostalgic popularity, they are not compatible with new slot technologies and cannot track points and play. The vintage machines have also become increasingly harder to maintain. As a result, the Plaza will be taking them out of service and giving them away as part of two casino promotions in October.
A video poker tournament will occur every Tuesday in October. The winner of each week's tournament will receive a classic coin operated video poker machine as the grand prize. In addition, the Plaza will host a points challenge from Oct. 1 through Oct. 29. Players can earn points throughout the month playing reel slots, video poker and video keno. The eight players with the highest points accumulated over the month will win a coin machine (keno, slot or video poker game).
"These machines are a part of Vegas history, and we wanted to give our locals a chance to have their own piece of our city's great legacy," said Jonathan Jossel, CEO of the Plaza Hotel & Casino.
To be eligible to win a machine, participants must be Nevada residents with valid Nevada ID, 21-years of age or older, and members of the Plaza's Royal Rewards players club. Winners will have seven days to pick up their coin machine and will be responsible for future maintenance. Full contest rules are online.
Pollard Banknote, Diamond Game, and NeoPollard Interactive Showcase Innovative Products & Services at NASPL 2019!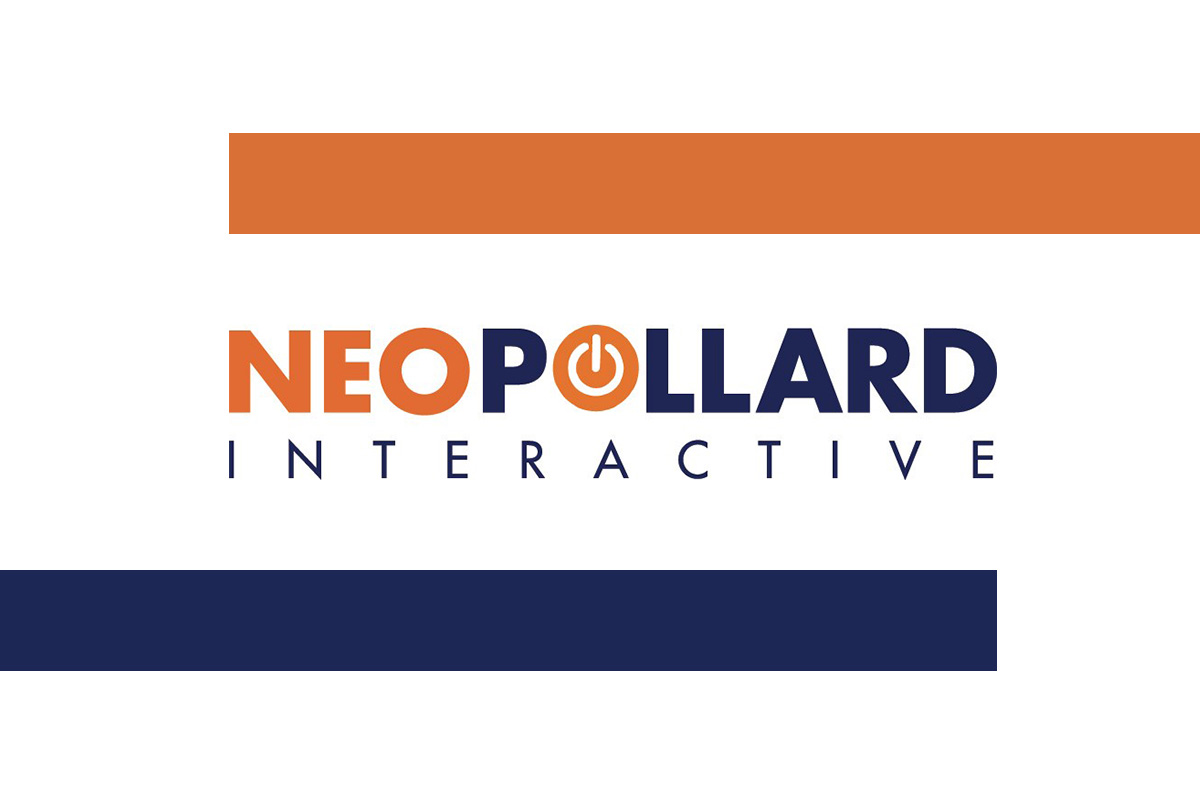 Reading Time:
3
minutes
Pollard Banknote Limited is pleased to announce that it will once again showcase its outstanding games, retail excellence, and digital innovation at the 2019 North American Association of State and Provincial Lotteries ("NASPL") annual conference, to be held this year in Little Rock, Arkansas.
Along with subsidiary company Diamond Game Enterprises Inc. ("Diamond Game") and joint-venture company NeoPollard Interactive LLC ("NPi"), Pollard Banknote has created a unique and immersive experience for NASPL delegates featuring industry-leading lottery products and solutions that are guaranteed to attract and engage players by taking their gaming experience to new heights.
At our booth, you will get a first-hand look at our stunning Baltimore Ravens ScratchFXtra™ ticket, which combines holographic images with a ScratchFX® pattern to create a visual effect that will capture the imagination of lottery players. You can also experience our licensed brands through interactive displays. Challenge colleagues to a game on the world's largest PAC-MAN® arcade, take a picture with the infamous Leg Lamp from A Christmas Story™, or put yourself in the ring with your favorite, life-sized WWE® superstar!
As a trusted supplier to more than 60 lotteries around the world, including 33 NASPL members, Pollard Banknote will use this conference to showcase its unsurpassed retail excellence. Visitors to our booth will experience cutting-edge solutions that help our clients conquer new in-lane and non-traditional retail frontiers. Our solutions not only help drive impulse purchases, but also expertly manage all facets of a new and winning lottery initiative at retail, including ticket activation, merchandising, redemption, and inventory tracking, all while keeping security aspects at the forefront of our efforts.
Expanding the retail footprint is also a major focus for Diamond Game. Diamond Game's unique offerings bring together compelling games and digital innovation that extend well beyond the current retail landscape to reach new players/audiences.
Pollard Banknote has also established itself as a leader in the world of digital innovation. In our booth, you will be able to try our unique digital games and learn about our industry-leading lottery optimization tools. For the first time ever, an augmented reality interface will allow you to see and hear exactly how your customers can enjoy a heightened retail environment experience. Tying all of this together are Pollard Banknote's suite of powerful lottery optimization tools and related services, such as our sureTRACK™ inventory management tool and optiFORCE™ sales force management tool, among others, that help lotteries streamline their operations for maximum efficiency.
The digital innovation will continue with displays from NeoPollard Interactive. NPi has created the most sales-driving iLottery solutions in North America today. These solutions are based on the strategic combination of industry-leading technology, exceptional games, and unsurpassed services. Stop by the NPi Café for a coffee and a healthy serving of iLottery insights and solutions designed to appeal to a whole new generation of lottery players!
"We are excited to be in Little Rock this year to introduce a number of impressive offerings that showcase our commitment to Outstanding Games, Retail Excellence, and Digital Innovation," said Doug Pollard, Co-Chief Executive Officer, Pollard Banknote. "We look forward to spending time with our clients and demonstrating our position as a leader in providing lottery innovations that will help them maximize proceeds for the good causes they support, now and into the future."
About Pollard Banknote:
Pollard Banknote is a leading lottery partner to more than 60 lotteries worldwide, providing high quality instant ticket products, licensed games, Schafer Systems and Fastrak retail merchandising solutions, and a full suite of digital offerings, ranging from game apps to comprehensive player engagement and iLottery solutions, including strategic marketing and management services. The company is a proven innovator and has decades of experience helping lotteries to maximize player engagement, sales, and proceeds for good causes. Pollard Banknote also provides pull-tab tickets, bingo paper, and its Diamond Game and Oasis-branded electronic ticket machines to charitable and other gaming markets in North America.  Established in 1907, Pollard Banknote is owned approximately 67.5% by the Pollard family and 32.5% by public shareholders, and is publicly traded on the TSX (PBL). For more information, please visit our website at www.pollardbanknote.com.
About Diamond Game :
Diamond Game designs, produces, and services games, gaming systems, and tickets for the public gaming, Native American, and charity markets. Diamond Game maintains its corporate headquarters in Los Angeles, California and service facilities in Hamilton, Ontario, and Jefferson City, Missouri.  For more information, please visit our website at www.diamondgame.com.
About NeoPollard Interactive :
NeoPollard Interactive LLC was established on July 31, 2014 and is jointly owned by two of the world's most trusted and reputable companies in lottery and internet gaming—Pollard Banknote Limited ("Pollard Banknote") and NeoGames S.A.R.L. ("NeoGames"). NPi combines the marketing expertise and extensive worldwide lottery experience of Pollard Banknote with the proven leadership and technology of NeoGames in launching new online and mobile gaming products and services in response to an ever-evolving marketplace. The company leverages the strengths of each partner company to develop, implement, operate, and maintain innovative online gaming services for regulated lottery clients in order to generate revenues for good causes.  For more information, please visit our website at www.neopollard.com.
SOURCE Pollard Banknote Limited
NIGC Releases its Financial Report for 2018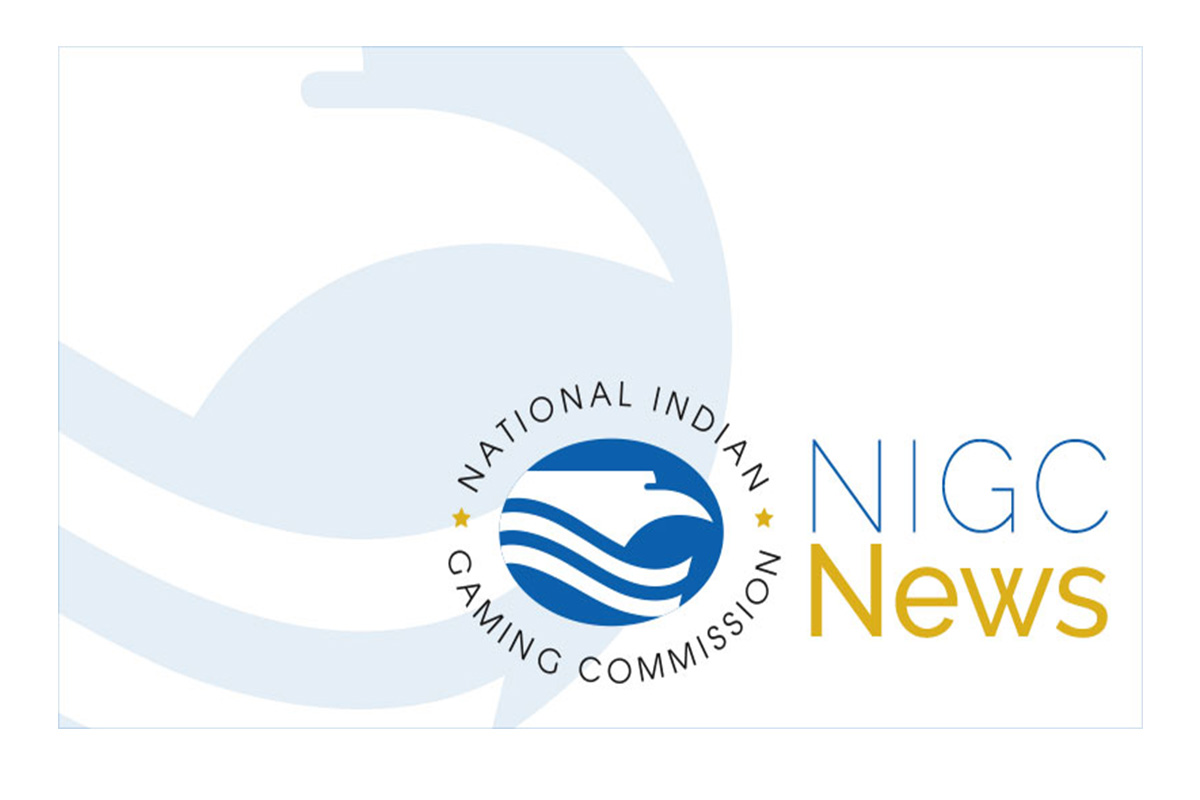 Reading Time:
1
minute
The National Indian Gaming Commission (NIGC) has released its financial report for the year 2018. The gross gaming revenue (GGR) from the fiscal year 2018 totalled US$33.7 billion, represents a 4.1% increase over the previous fiscal year.
NIGC said that all of its administrative regions experienced positive revenue growth in fiscal 2018. The Portland Region featured the highest growth with an 8.2% increase and the Oklahoma City region registered a 7.3% growth.
"These numbers reaffirm the industry's health as a stable economic driver for Indian Country," NIGC Vice Chair Kathryn Isom-Clause said.
"The annual GGR tells a positive story about Indian gaming's economic success and the industry's ongoing contribution to a strong economy. It also tells the story of how collaboration among tribes, industry and the regulatory communities can build a strong reputation for reliability and integrity in the GGR calculation," Commissioner Simermeyer said.