NBA 2K League Announces Tencent As League's First Distribution Partner In China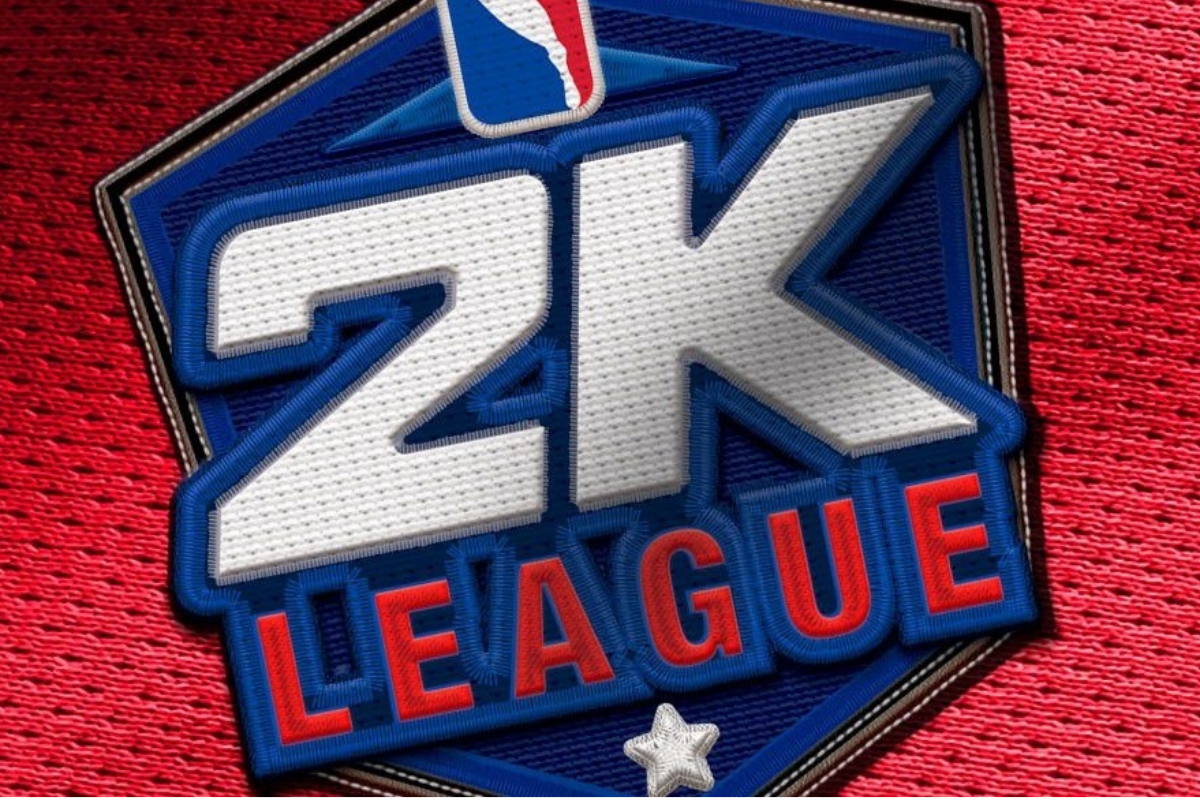 Reading Time:
3
minutes
The NBA 2K League today announced Tencent Holdings Limited as the league's first distribution partner in China.  Tencent, a leading provider of comprehensive Internet services in China, will stream condensed 2019 NBA 2K League Playoff and Finals games to its hundreds of millions of daily users across Tencent Sports, Tencent Video and Tencent News.
Tencent's coverage will include select, condensed 2019 NBA 2K League Playoff games and all 2019 NBA 2K League Finals games.  The 2019 NBA 2K League Playoffs will tip off Wednesday, July 24, with the best-of-three quarterfinals and semifinals taking place over three days of gameplay.  The playoffs will culminate with the best-of-five 2019 NBA 2K League Finals on Saturday, August 3.
"Today is another incredible step forward in the NBA 2K League continuing to grow as a global league," said NBA 2K League Managing Director Brendan Donohue.  "Tencent is the ideal partner to distribute our games and bring the excitement of the NBA 2K League to fans in China, and this partnership illustrates the popularity of esports and interest in the NBA 2K League among its hundreds of millions of daily users."
"The NBA 2K League is a world-famous professional esports league," said Tencent Sports General Manager Ewell Zhao.  "Tencent Sports hopes the NBA 2K League will provide a new way to bring the charm of basketball and sports to more people."
The seven NBA 2K League teams with the best regular-season records and the winner of THE TICKET powered by AT&T – Warriors Gaming Squad – are guaranteed playoff spots.  All regular-season and playoff games take place at the NBA 2K League Studio Powered by Intel in Long Island City, New York.
In April, the NBA 2K League announced that throughout the 2019 season, YouTube is simulcasting all NBA 2K League games livestreamed on the league's Twitch Channel, and distributing highlights and additional video-on-demand content on the official NBA 2K League YouTube Channel.
About the NBA 2K League:
The NBA 2K League, a professional esports league co-founded by the NBA and Take-Two Interactive Software, Inc. (NASDAQ:TTWO), launched in 2018 and features the best NBA 2K players in the world.  Each of the league's 21 teams features six players who compete as unique characters in 5-on-5 play against the other teams in a mix of regular-season games, tournaments and playoffs.  Knicks Gaming won the first-ever NBA 2K League Finals on Saturday, Aug. 25, 2018.  The league's second season takes place from April-August 2019.  NBA 2K League partners include AT&T, Champion Athleticwear, Dell, Facebook, HyperX, Intel, New Era, Raynor Gaming, SCUF Gaming, Snickers and Stance.  All NBA 2K League games are livestreamed on the league's Twitch and YouTube Channels.  For more information about the NBA 2K League, visit NBA2KLeague.com.
About Tencent:
Headquartered in Shenzhen, China, and founded in 1998, Tencent is an internet-based technology and cultural enterprise. Tencent's mission is to "improve the quality of life through internet value-added services". Guided by its "user oriented" business philosophy, Tencent achieves its mission via the delivery of integrated internet solutions to over 1 billion netizens.
An industry leader and global pioneer of innovative, digital-based technology solutions, Tencent aims to provide platforms and services that connect everything. Through the company's two principal business operations, "social platforms" and "digital content", Tencent develops and delivers game-changing products, such as social communication platforms "Weixin/WeChat" and "QQ", that connect people with services, foster closer relationships and create new business opportunities. From comics, videos, games and animation to music, literature, films and news, Tencent offers an incredible array of first-class digital content and multi-media services, providing entertainment and cultural enrichment to over 1 billion users across the globe. Tencent also provides cutting-edge financial technology and seamless mobile payment solutions that are helping support the development of smart cities, smart transport and smart retail.
Japan Tourism Agency Issues IR Proposal Timeline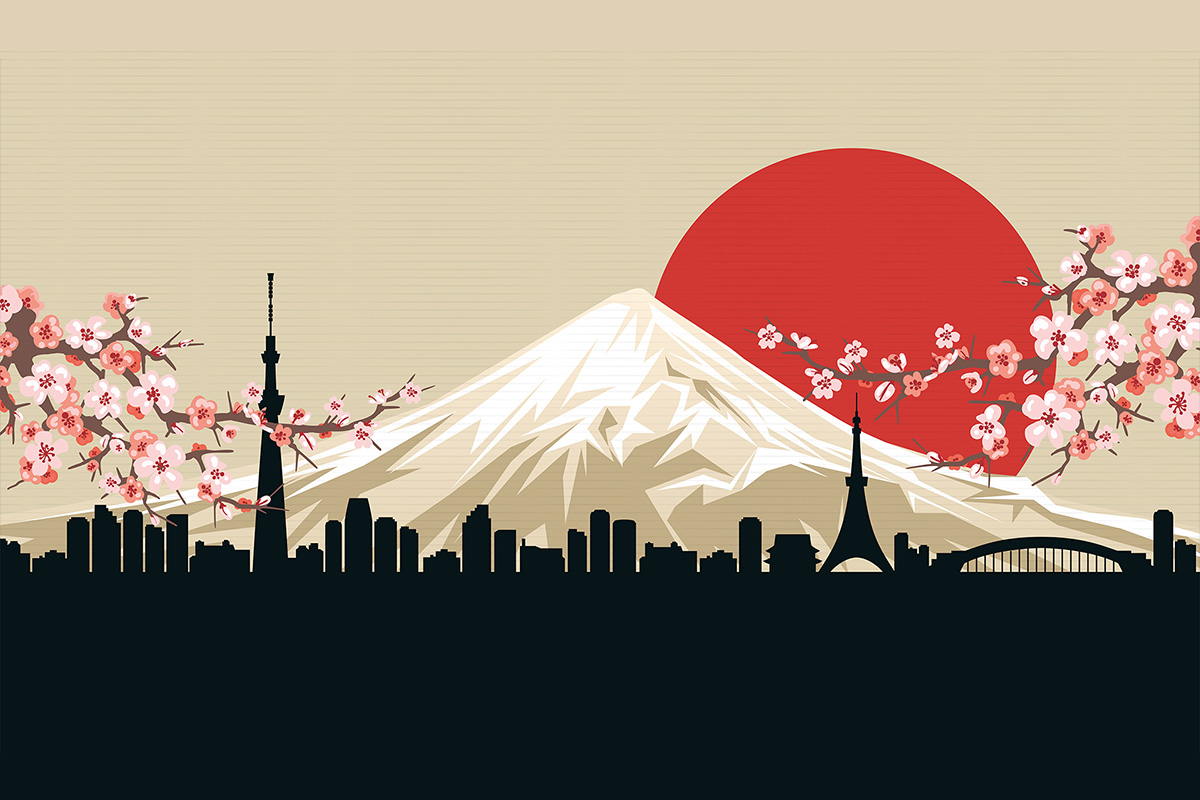 Reading Time:
< 1
minute
Japan Tourism Agency has announced further details on the IR licensing schedule.
The Agency explained it will accept proposals from local governments between January 4 and July 30, 2021. Therefore, we can expect Japan regions to pick IR consortium partners in late 2020 and early 2021.
The Agency also disclosed it has conducted consultations with interested governments. The Tokyo Metropolitan Government, prefectures of Hokkaido, Nagasaki, Osaka, and Wakayama; and the cities of Chiba, Nagoya, Osaka, and Yokohama contacted them.
PAGCOR's Andrea Domingo to Present Opening Keynote for G2E Asia @ the Philippines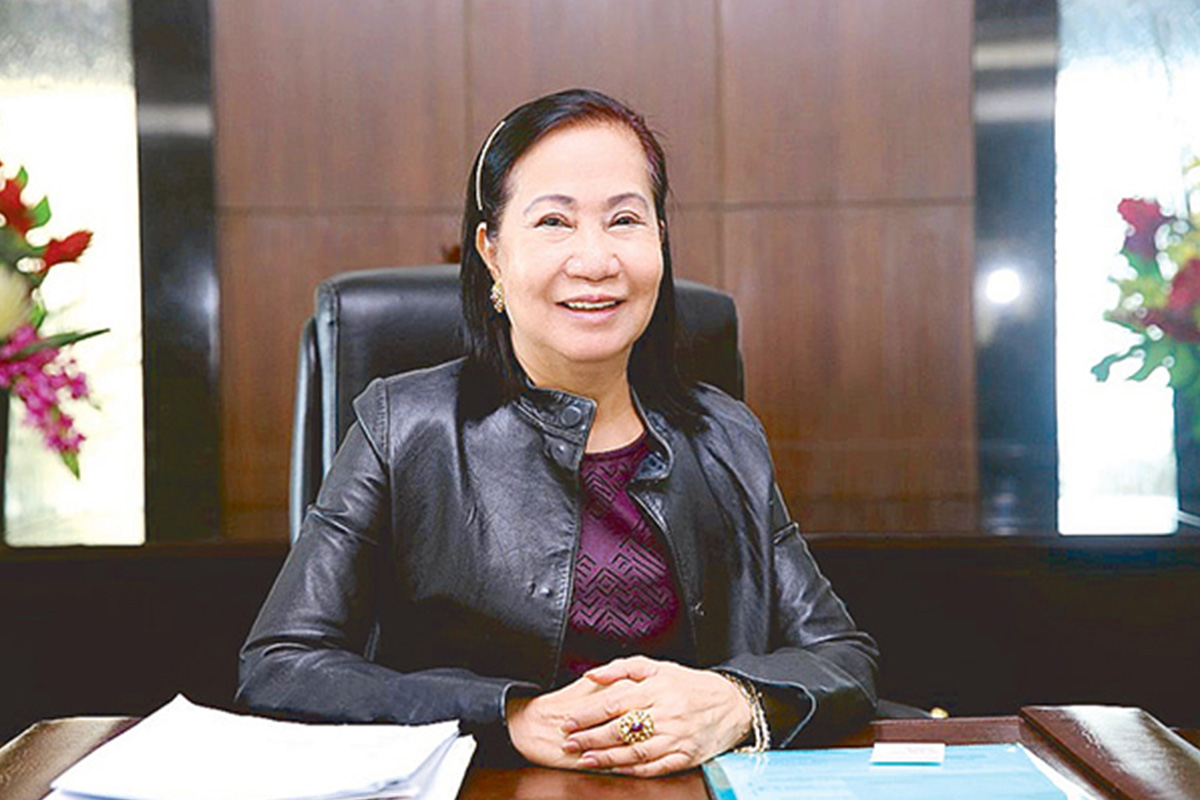 Reading Time:
< 1
minute
PAGCOR chair Andrea Domingo is going to present the opening Keynote for the inaugural G2E Asia @ the Philippines, to be held at Marriott Manila on December 3–4, 2019.
Organisers of G2E Asia revealed that Ms. Domingo would speak at 10 am on December 3, with other speakers including Resorts World Manila's Chief Gaming Operations Officer Hakan Datas and Melco Resorts & Entertainment's SVP and Chief Information Officer, Avery Palos.
G2E Asia @ the Philippines is the newest addition to the G2E Asia series of events, held annually in Macau each year since 2007. Focused on the development of emerging ASEAN markets and comprising an exhibition, educational conference, summit and various networking opportunities, G2E Asia @ the Philippines is being held in cooperation with PAGCOR, addressing the land-based and online gaming operators across Asia.
India Crowned its 2nd Rummy Crorepati in RummyCircle's Diwali Rummy TournamentTM by Play Games24x7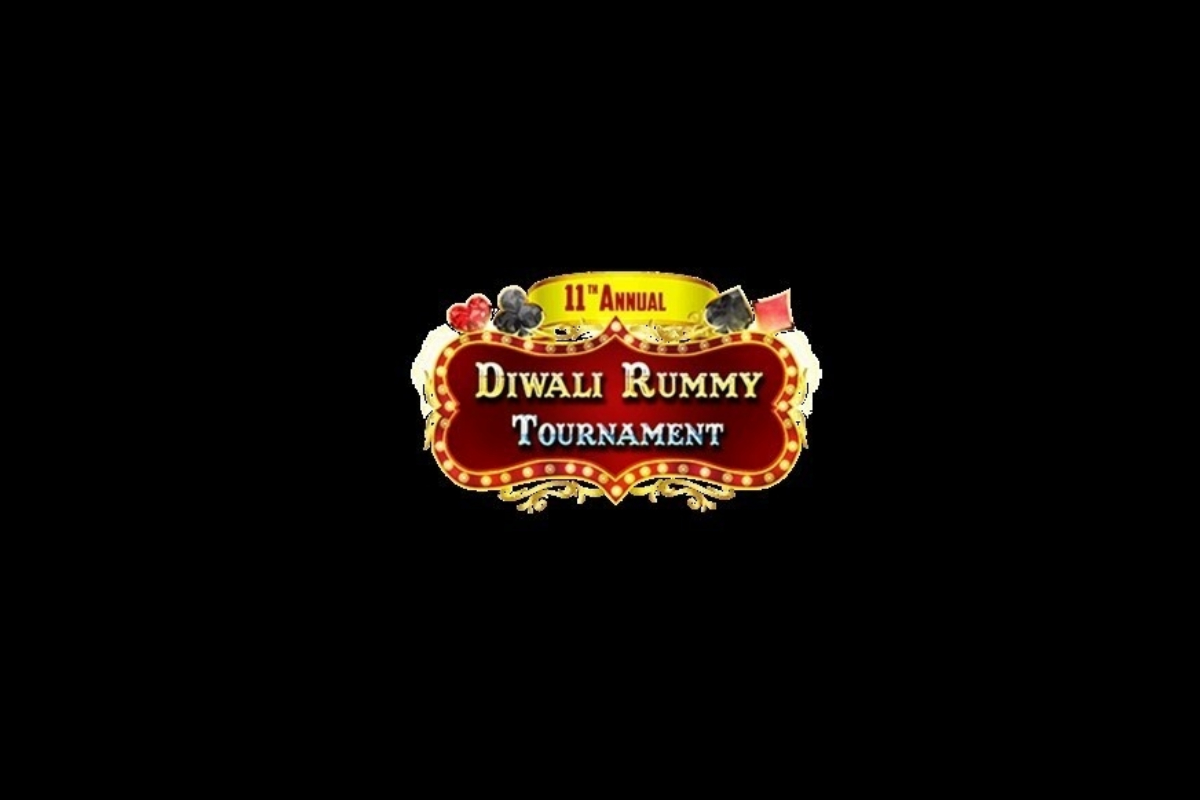 Reading Time:
3
minutes
 11th Annual Diwali Rummy TournamentTM Hosted by RummyCircle saw Over 1 Lakh Players Over a Month and Rs. 2.43 Crore in Prizes
Diwali 2019 witnessed a bright celebration on the popular Rummy platform, continuing its long standing tradition of conducting the Diwali Rummy Tournament. RummyCircle concluded the Grand Finale on 3rd November 2019, in which Mr. Vijayakumar P played his cards right and bagged the first prize of a whopping Rs. 1 Crore.
Mr. Vijayakumar is the country's second Rummy Crorepati after Mandava Rao (winner of DRT 2018). He is overjoyed with the win and hopes to play more tournaments with RummyCircle, expressing his joy he said, "I am a RummyCircle member for the past 8 years. I have won a few tournaments before but the amount which I won encouraged me to play more. The moment I won the 1st Prize was life changing."
The highlight of the Diwali Rummy Tournament 2019 was the never-seen-before campaign which allowed players to enter with as little as Re. 1 and win as much as Rs. 1 crore in first prize. The grand event saw a huge participation of over 1 Lakh rummy players from across the country. This was 3 times the participation as compared to the previous year's Diwali Rummy Tournament. The five-week long qualifier games along with the Grand Finale witnessed the most proficient players in the game showcasing their skills. The final table saw the best of players competing for the Mega Prize.
In addition to the Diwali Rummy Tournament, RummyCircle launched a unique game format during the Diwali season called the Rummy Rumble. In this format, prizes were given out on an hourly basis and this complemented the Diwali Rummy Tournament very well. Furthermore, in the Rummy Rumble, participants were ranked against other and the top rankers were awarded prizes at the end of every Rumble hour. There were 6 Rumble hours in a day and the campaign ran for 10 days. There were 300 prizes given every hour and 1000 prizes for the Grand Rumble.
Play Games24x7, Co-CEO, and Co-founder, Mr. Bhavin Pandya shared, "We started the Diwali Rummy Tournament as an annual tradition 11 years back to bring joy to millions of rummy players across India. Tournaments like the Diwali Rummy Tournament allow us to build a Rummy community of the sharpest Rummy minds. It is a platform for players to celebrate with the entire Rummy community; and while exhibiting their skills, enjoy the biggest cash prizes too. This year, the unique point about this event was that the players could enter with just Re. 1, the lowest entry fee ever and walk out with the Grand Prize of Rs. 1 Crore. We are overwhelmed with all the love and appreciation we have received from our players."
Diwali Rummy TournamentTM Grand Finale
The Grand Finale saw 2677 players compete for the big prize of INR 1 Crore. Along with Mr. Vijayakumar P the following players won the top 5 positions.
Winner Details

Position

Winner

State

Prize Won (Pre TDS in INR)

1

Vijayakumar P

Tamil Nadu

10,000,000

2

C Rocks Gnanasekar

Tamil Nadu

2,692,594

3

Sahir Vasaya

Gujarat

1,346,297

4

Anil Shah

Maharashtra

1,009,722

5

Sowkath Ali

Tamil Nadu

504,861

6

Tawade Sachin Shivaji

Maharashtra

336,574
For upcoming tournaments, join RummyCircle by creating an account and join India's largest rummy community.
About Play Games24x7 Pvt. Ltd:
Launched in 2006, Play Games24x7 is an online desktop and mobile gaming platform that has leveraged technology to bring people an awesome experience of playing games that they have always loved and enjoyed. The very affable Indian card games, Teen Patti and Rummy that were restricted to the living room during the festivities, are now played every day at a competitive level in the limitless digital world. Now, it also introduces players to the world of online fantasy games with its new fantasy cricket gaming platform, My11Circle.
Backed by a strong technical support team, seamless payment gateways, and engaging user interface, Play Games24x7 launched My11Circle on mobile and desktop, powered by RummyCircle. It stands as a market leader, providing the best gameplay experience to the user. Over the years, Play Games24x7 has developed a deep understanding of what players look for in a game. What makes them stand apart is the ability to provide a customised gameplay experience to each player. In the past, the company has also seen investment from Tiger Global Management, a leading US-based technology-focused hedge fund. Play Games24x7 launched Fantasy Cricket on My11Circle, Rummy on RummyCircle and Teen Patti, Rummy, Poker and Bet Cricket under Ultimate Games banner, and has recorded cumulative thirty-two million registrations and downloads for all the games put together.
Source: Play Games24x7 Pvt. Ltd.