Nasdaq to Deliver Matching Engine Technology to the Football Index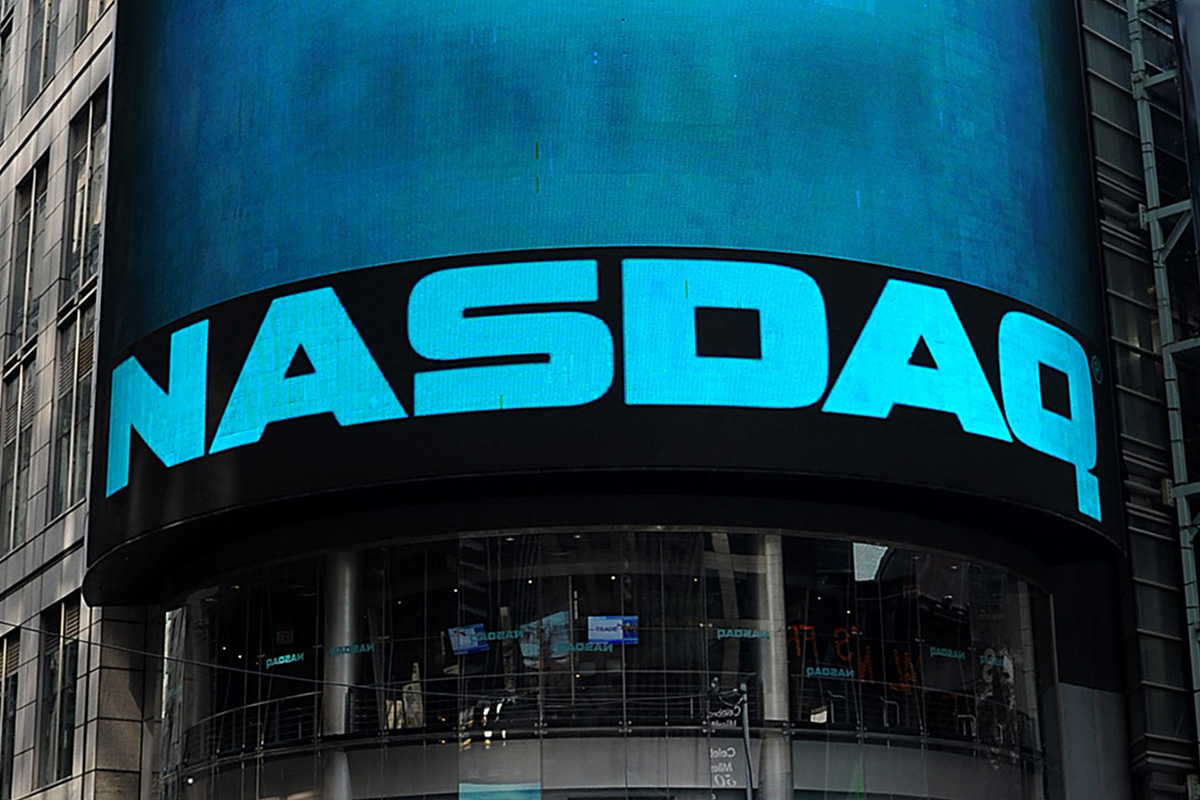 Reading Time:
3
minutes
Cloud deployed matching engine offers fixed-odds betting operator platform rich functionality via the Nasdaq Financial Framework
Nasdaq Market Technology business continues to gain momentum with New Markets initiative
Nasdaq Inc. announced today it has signed a new agreement with Football Index, where clients can buy and sell shares in professional footballers, and will provide the company with a flexible, cloud-optimized trading engine that offers rich functionality. As part of the Nasdaq Financial Framework offering, Football Index will join a growing list of new markets outside of financial services that are relying on Nasdaqs marketplace technology to accelerate their business growth and enhance the client experience.
The concept of what a market is has radically evolved over the past few years, something that Nasdaq as an operator and builder of markets has played an important part of first-hand, said Paul McKeown, Senior Vice President and Head of Marketplace Operators and New Markets, Market Technology, Nasdaq. We are focused on democratizing marketplace technology by offering essential components of matching engine technology traditionally used by financial markets, and bringing the capabilities to a cross-asset, cross-industry environment via the cloud. Football Index will use our matching engine technology to provide their clients with a platform to revolutionize how fixed-odds betting operates.
Nasdaq is a legendary brand, said Adam Cole, Founder and CEO, Football Index. We're very proud and excited to work with them to provide our order matching service, which is the powerhouse of any exchange. Football Index has come a very long way in a short period of time. Our relationship with Nasdaq is another major step in our journey to establish Football Index as a world-class exchange, worthy of the world's top footballers that are traded on it."
Through the agreement, the Football Index joins a global community of marketplace operators that have access to a range of services through the Nasdaq Financial Framework including:
Comprehensive coverage of trading requirements
Coverage of trading in almost any asset class globally, from tokens on real estate to cryptocurrencies to contracts in a variety of industries
Real-time creation of new instruments and models as strategy evolves
24x7x365 trading support
Complete functionality for market control, administration and supervision
Support for a broad array of protocols and interfaces
Reliable, proven, and high performance technology
Proven infrastructure with industry-leading throughput and performance to keep customers successful and operational, even under intense market conditions
Dynamic scaling for changes in number of users and order sizes
Flexibility to integrate third-party or proprietary solutions across transaction lifecycle to help preserve a company's current environment and  future-proof system configuration
Reduced operational complexity
Software as a Service (SaaS) deployment enables faster time-to-market for an entire implementation, while Nasdaqs managed services model decreases a companys infrastructure burden by reducing the need to employ large technology teams to manage the solution.
Flexible, modular solution built for change, which easily scales to support higher volumes and expansion into new asset classes
Nasdaq's market technology powers more than 250 of the world's market infrastructure organizations and market participants, including broker-dealers, exchanges, clearinghouses, central securities depositories and regulators, in over 50 countries with end-to-end, mission-critical technology solutions.
About Nasdaq:
Nasdaq is a leading global provider of trading, clearing, exchange technology, listing, information and public company services. Through its diverse portfolio of solutions, Nasdaq enables customers to plan, optimize and execute their business vision with confidence, using proven technologies that provide transparency and insight for navigating today's global capital markets. As the creator of the world's first electronic stock market, its technology powers more than 100 marketplaces in 50 countries, and 1 in 10 of the world's securities transactions. Nasdaq is home to approximately 4,000 total listings with a market value of approximately $15 trillion. To learn more, visit: http://business.nasdaq.com.
About Football Index:
In 2015, BetIndex Ltd launched the world's first football stock market, Football Index, where traders can buy and sell shares in professional footballers with real money. The UK licensed gambling platform provides customers with an exciting alternative to the traditional sports betting markets. The first of its kind, Football Index is revolutionary in offering customers a chance to bet on the future success of football players, rather than gambling on the short-lived outcome of football matches. The platform operates with all the characteristics of a stock market, with traders buying units of footballers (known as 'shares'), building their football portfolios and trying to sell at a profit. Traders win dividends on each share they own in players who are performing well on the pitch or trending in the media, with prices based purely on supply and demand.
Players Can Still Vote for Their Favourite Finalists in the AskGamblers Awards Race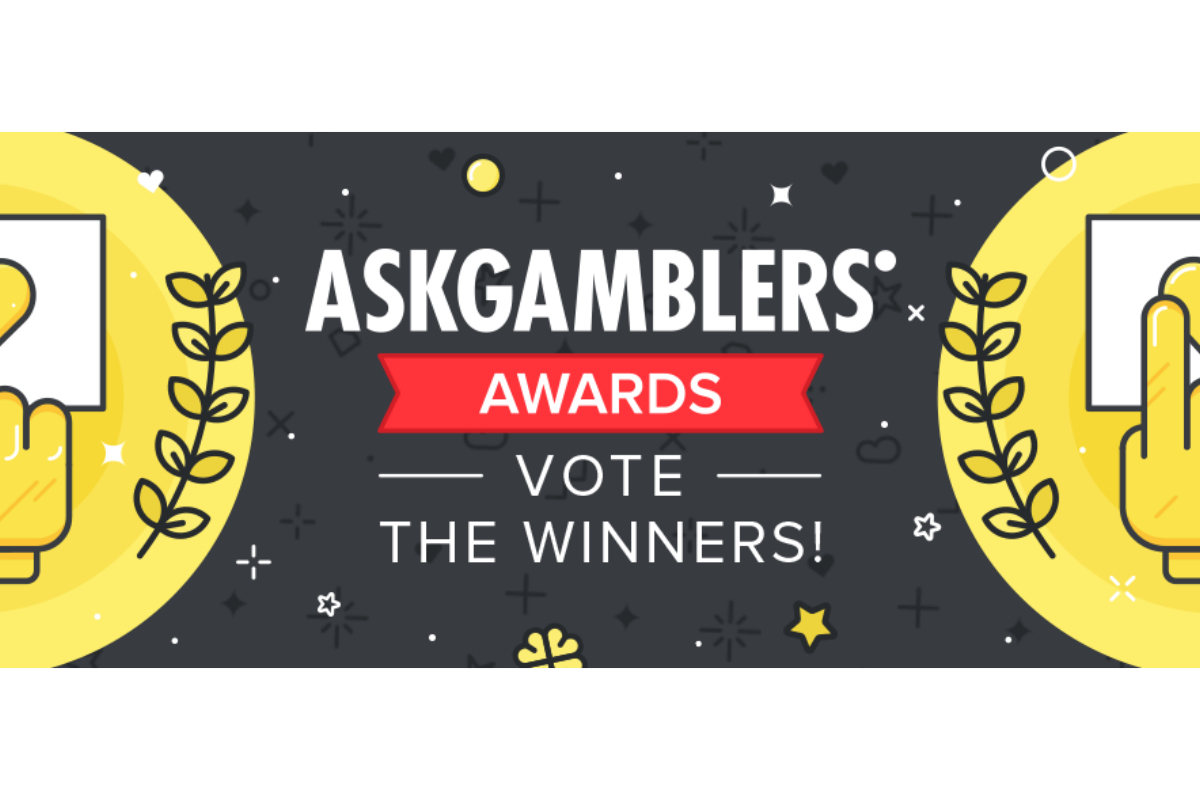 Reading Time:
2
minutes
The top 10 finalists are lined up within all four categories, and the ultimate winner's title per category is anyone's game at this point. With two more months left until the voting phase is closed, the players are encouraged to give their final say and help choose the Best Online Casino, the Best New Online Casino, the Best New Slot and the Best Software Provider winners.
The AskGamblers Awards will be officially closing on 17 January 2020, on the night of the AskGamblers Awards.
Good news for everyone who still hasn't had the chance to cast their vote and help AskGamblers choose the Best Online Casino, the Best New Online Casino, the Best New Slot and the Best Software Provider winners – there is still time to vote, and the only condition is to be a registered user on the AskGamblers website.
AskGamblers' Head of Account has excitedly shared his anticipation for the announcement of the winners' names and the AskGamblers Awards night, too: "Everyone's biting their nails, waiting to see who the winners are going to be. We've been in this for so many months and the fact that the end is so close is keeping us all exhilarated! We couldn't be happier about the way the process has been going so far. The night of the announcement will be spectacular for sure, and I guess all we can do now is wait for the players' final votes. So exciting!"
The voting process is taking place on the AskGamblers Awards website, with each player granted the opportunity to vote for only one of their favourites in each category. Once the vote is placed there is no turning back, meaning – the players can't take their vote back, vote several times per category or rethink their choice.
A reminder concerning categories available for voting:
Best Online Casino – The players vote for, in their opinion, the online casino they've had the best experience playing at. This category lists casinos that have been around for a while and have successfully kept their good name intact by continually providing quality gambling opportunities.
The online casino brands that have made the cut are as follows: Betsson Casino, Bitstarz Casino, CampeonBet, Everum Casino, EnergyCasino, Gunsbet Casino, King Billy Casino, Konung Casino, Mr.Play and Platincasino.
Best New Online Casino – The category lists new online casinos to have recently come around and become the players' gambling go-to. In the industry that's as competitive as this, it is true success for new casinos to be approved by both veteran and new players.
The best new casinos listed are 21.com, BaoCasino, MonteCryptos Casino, Maneki, Sportsbet.io, Spinia Casino, SlotWolf, Syndicate, Wishmaker, and Wazamba Casino.
Best New Slot – Spinning reels is one of the players' favourite gambling activities, and when new slots come about, the excitement is almost palpable. This category lists new slots in the industry the players have accepted, approved, and potentially grown to love.
Gamingtec Marketers Visited SiGMA'19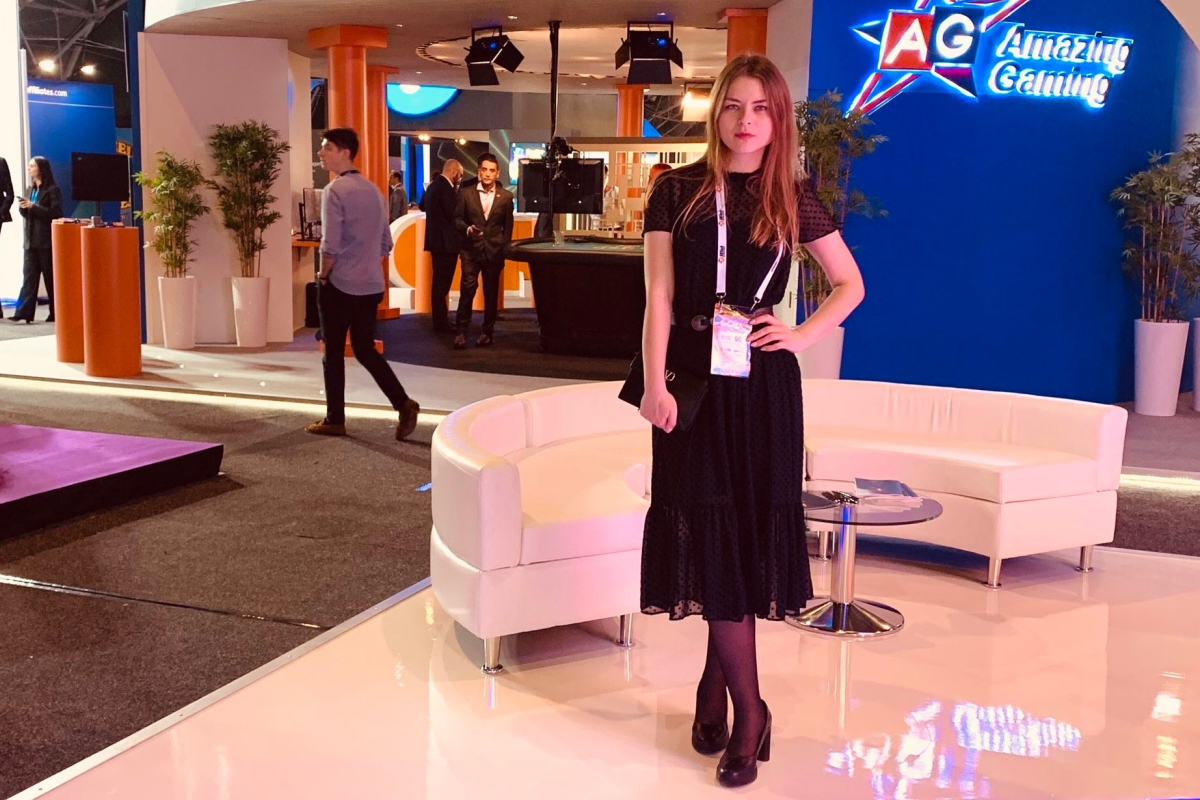 Reading Time:
< 1
minute
The Gamingtec marketing team visited SiGMA'19, which took place between 27–29th November at the Malta Fairs and Conventions Centre in Ta' Qali. The event brought together participants from 80+ countries, who attended conferences, workshops, networking events, and visited the high-energy expo floor.
Malta, well-known as a leading iGaming hub, gathered acknowledged experts and exhibitors at the convention centre. Among the main topics discussed during the summit: finance and blockchain solutions, regulation and compliance across jurisdictions, eSports and sportsbooks.
Olga Stoyan, Chief Marketing Officer of Gamingtec: 'SiGMA is a must-see iGaming event. Our team was pleased to attend workshops and panel discussions. Great emotions, ambitious projects, and excellent networking – we got everything we had expected and even more! This kind of event always creates next-level business opportunities for the global iGaming sector and we are happy to move with the times'.
She added, 'Gamingtec offers a full turnkey solution that includes a sportsbook, casino, games, payment solutions and front-end know-how. Understanding of the needs of an affiliate segment is crucial for us to build strong marketing campaigns for our partners and provide advanced CRM services to them'.
'Visiting such ambitious summits as SiGMA is useful. I was pleased to see the innovations presented by game developers. There were new technologies for slot games and live casinos. Gamingtec tries to increase the number and variety of games integrated into our smart gaming platform', stated Olga Stoyan, CMO of Gamingtec.
Work, win, party, repeat! Two prizes for one month for EGT Interactive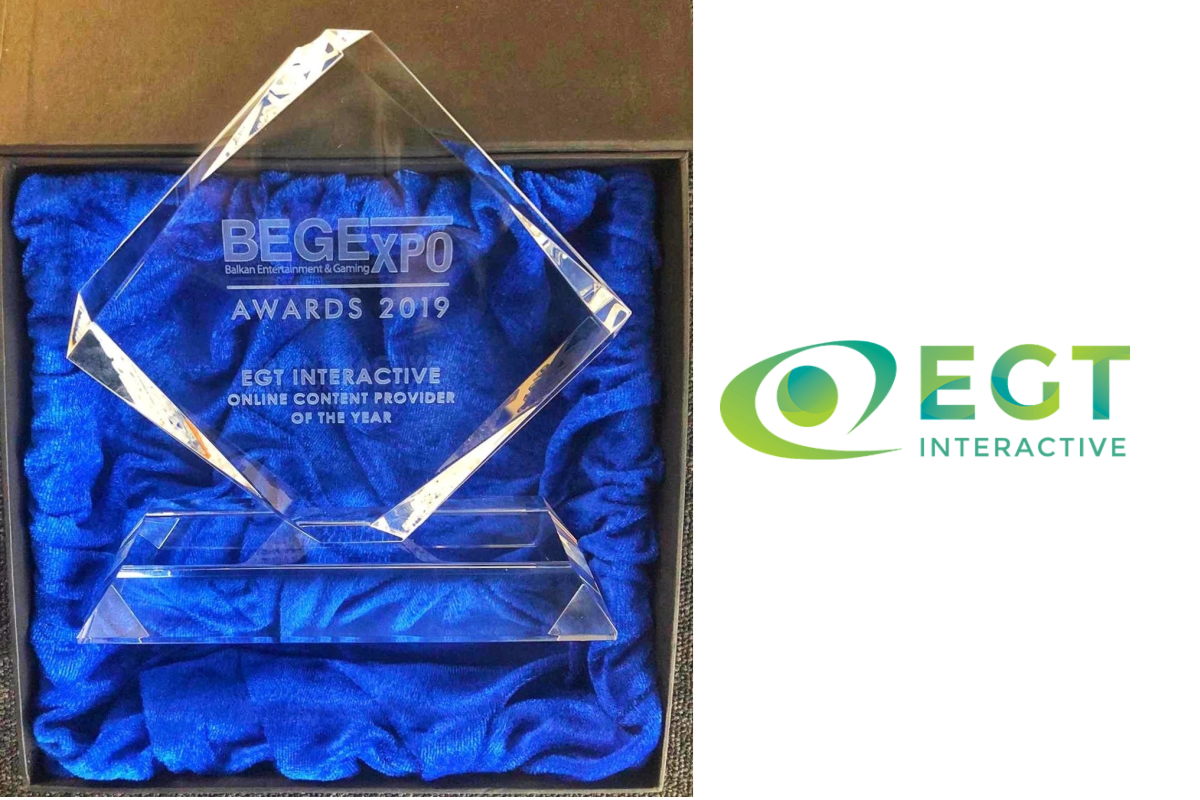 Reading Time:
< 1
minute
EGT Interactive is extremely happy to share the emotions experienced a couple of days ago.
What an Expo, what an emotion! EGT Interactive had an extremely successful days at BEGE Expo this year. So many visitors got the chance to get familiar with the latest releases of the top-notch video slots and complete solutions for iGaming. The cherry on the cake was the 1st prize for "Online Content Provider of the year"! More over, that such recognition comes wright after another one – 1st prize at SEG awards for "Rising Star in Online Casino Technilogy" in Milan just a week before this one.
"We are more than happy to see the results of the hard work of all the teams here at EGT Interactive. These prizes are high acknowledgment that we are on the right path, which is the real, huge prize for the efforts of all teams at EGT Interactive. Thank you BEGExpo! Thank you SEG! Thank you EGT Interactive team. You are fantastic!" Said Irina Rusimova, Business Development Manager at the company.