Nasdaq to Deliver Matching Engine Technology to the Football Index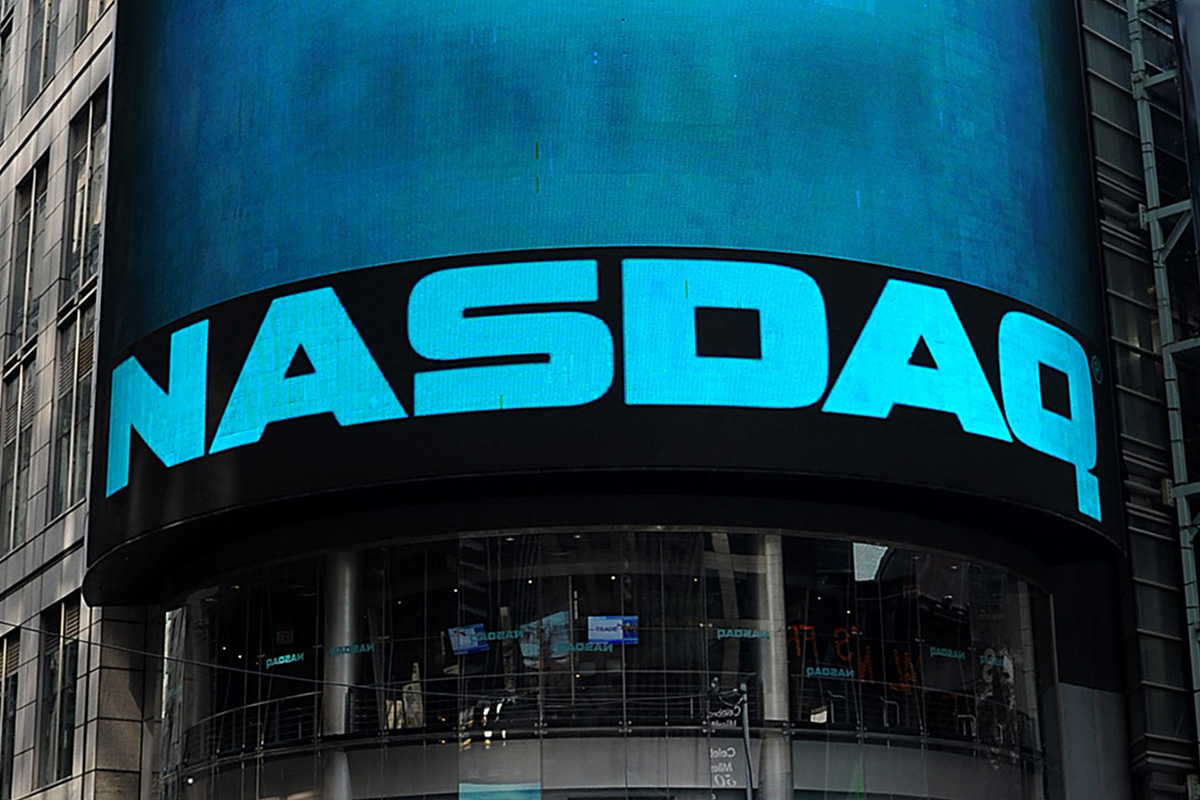 Reading Time:
3
minutes
Cloud deployed matching engine offers fixed-odds betting operator platform rich functionality via the Nasdaq Financial Framework
Nasdaq Market Technology business continues to gain momentum with New Markets initiative
Nasdaq Inc. announced today it has signed a new agreement with Football Index, where clients can buy and sell shares in professional footballers, and will provide the company with a flexible, cloud-optimized trading engine that offers rich functionality. As part of the Nasdaq Financial Framework offering, Football Index will join a growing list of new markets outside of financial services that are relying on Nasdaqs marketplace technology to accelerate their business growth and enhance the client experience.
The concept of what a market is has radically evolved over the past few years, something that Nasdaq as an operator and builder of markets has played an important part of first-hand, said Paul McKeown, Senior Vice President and Head of Marketplace Operators and New Markets, Market Technology, Nasdaq. We are focused on democratizing marketplace technology by offering essential components of matching engine technology traditionally used by financial markets, and bringing the capabilities to a cross-asset, cross-industry environment via the cloud. Football Index will use our matching engine technology to provide their clients with a platform to revolutionize how fixed-odds betting operates.
Nasdaq is a legendary brand, said Adam Cole, Founder and CEO, Football Index. We're very proud and excited to work with them to provide our order matching service, which is the powerhouse of any exchange. Football Index has come a very long way in a short period of time. Our relationship with Nasdaq is another major step in our journey to establish Football Index as a world-class exchange, worthy of the world's top footballers that are traded on it."
Through the agreement, the Football Index joins a global community of marketplace operators that have access to a range of services through the Nasdaq Financial Framework including:
Comprehensive coverage of trading requirements
Coverage of trading in almost any asset class globally, from tokens on real estate to cryptocurrencies to contracts in a variety of industries
Real-time creation of new instruments and models as strategy evolves
24x7x365 trading support
Complete functionality for market control, administration and supervision
Support for a broad array of protocols and interfaces
Reliable, proven, and high performance technology
Proven infrastructure with industry-leading throughput and performance to keep customers successful and operational, even under intense market conditions
Dynamic scaling for changes in number of users and order sizes
Flexibility to integrate third-party or proprietary solutions across transaction lifecycle to help preserve a company's current environment and  future-proof system configuration
Reduced operational complexity
Software as a Service (SaaS) deployment enables faster time-to-market for an entire implementation, while Nasdaqs managed services model decreases a companys infrastructure burden by reducing the need to employ large technology teams to manage the solution.
Flexible, modular solution built for change, which easily scales to support higher volumes and expansion into new asset classes
Nasdaq's market technology powers more than 250 of the world's market infrastructure organizations and market participants, including broker-dealers, exchanges, clearinghouses, central securities depositories and regulators, in over 50 countries with end-to-end, mission-critical technology solutions.
About Nasdaq:
Nasdaq is a leading global provider of trading, clearing, exchange technology, listing, information and public company services. Through its diverse portfolio of solutions, Nasdaq enables customers to plan, optimize and execute their business vision with confidence, using proven technologies that provide transparency and insight for navigating today's global capital markets. As the creator of the world's first electronic stock market, its technology powers more than 100 marketplaces in 50 countries, and 1 in 10 of the world's securities transactions. Nasdaq is home to approximately 4,000 total listings with a market value of approximately $15 trillion. To learn more, visit: http://business.nasdaq.com.
About Football Index:
In 2015, BetIndex Ltd launched the world's first football stock market, Football Index, where traders can buy and sell shares in professional footballers with real money. The UK licensed gambling platform provides customers with an exciting alternative to the traditional sports betting markets. The first of its kind, Football Index is revolutionary in offering customers a chance to bet on the future success of football players, rather than gambling on the short-lived outcome of football matches. The platform operates with all the characteristics of a stock market, with traders buying units of footballers (known as 'shares'), building their football portfolios and trying to sell at a profit. Traders win dividends on each share they own in players who are performing well on the pitch or trending in the media, with prices based purely on supply and demand.
Run for the hills, the Vikings are coming !!!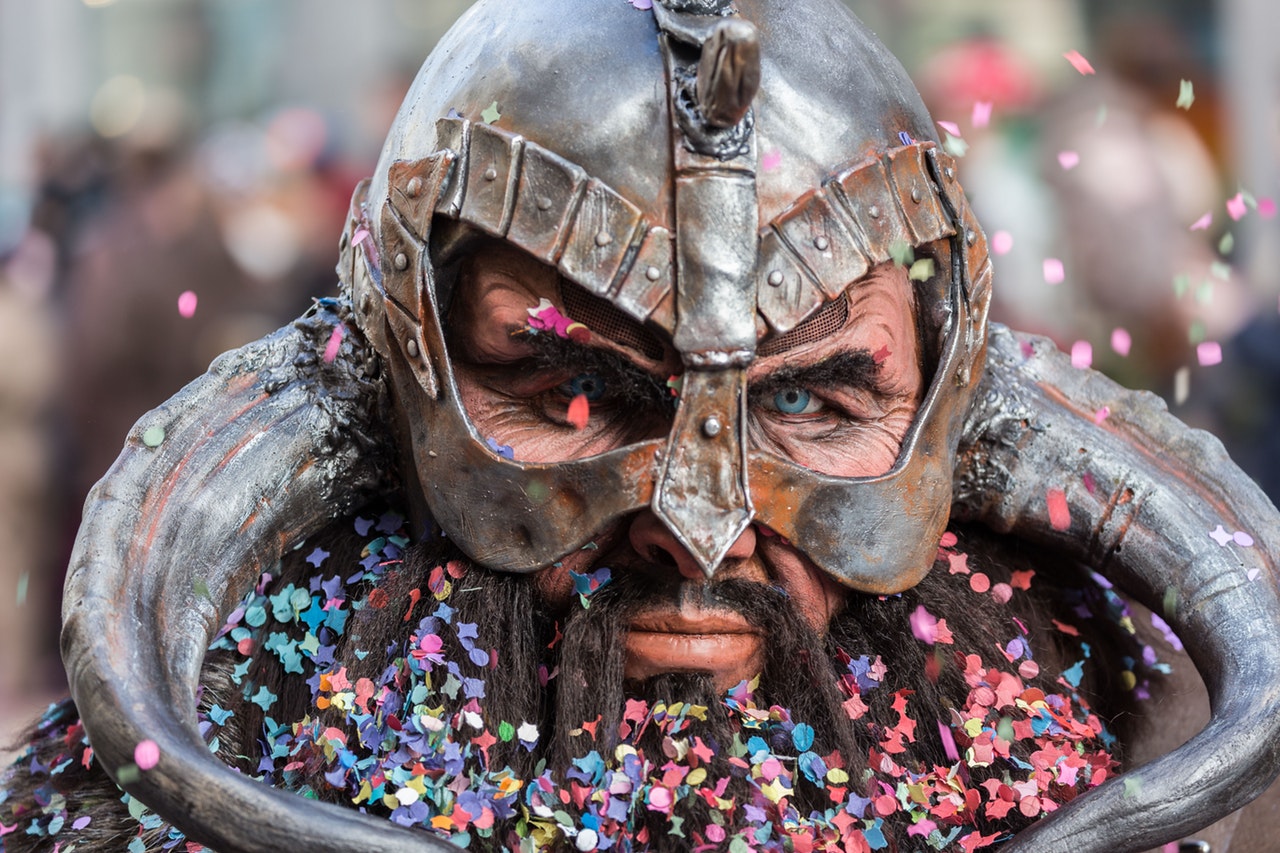 Reading Time:
1
minute
Booming Games is feeling ten feet tall with the release of it's latest game, Colossal Vikings.
Packed with giant Viking warriors, this graphically rich 5×3 slot is as volatile as the warriors within.
"Designed for both your entertainment and excitement players alike, this medium-high volatility game is brimming with attitude," says Shane Cotter, Booming Games' Director of Product. "With innovative features, such as our reveal wild multipliers which can multiply your line-wins tenfold, and our dynamic Free Spins, Colossal Vikings certainly packs a punch."
So get raiding, and prepare to win big with Booming Games' new colossal symbols game, Colossal Vikings.
Sportingtech to distribute WeAreCasino Games to 377BET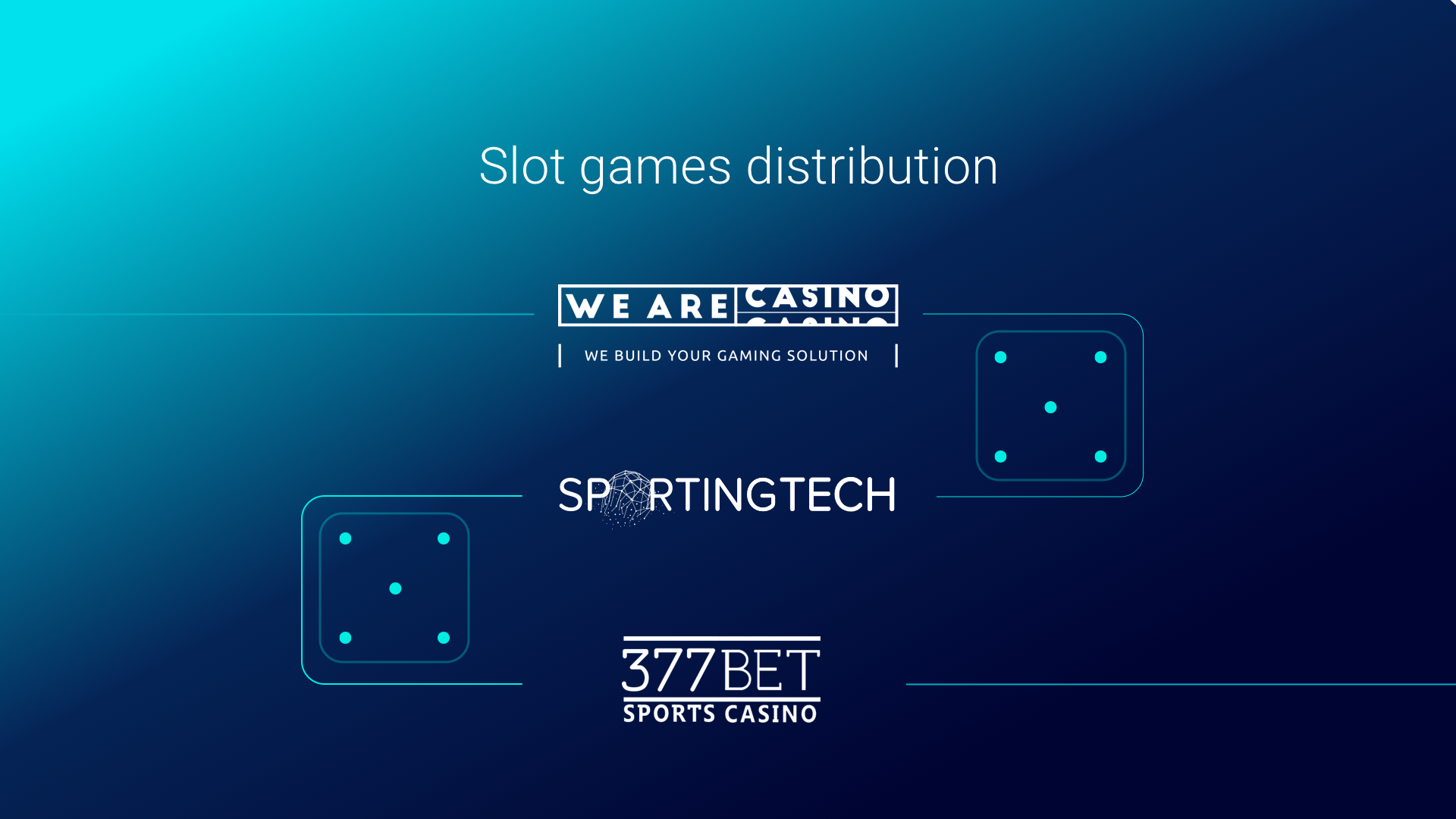 Reading Time:
3
minutes
Sportingtech, igaming platform, sports betting and casino provider, will exclusively distribute WeAreCasino multiple games under its Pulse Platform to 377BET.
Sportingtech will empower 377BET's casino portfolio
This is the second deal to be done under this model, after the cooperation made with Betzest. Sportingtech cherishes third-party integrations and is continuously looking forward to providing its customers with services and solutions that are not part of the current offer.
Cooperation with WeAreCasino (WAC) will empower 377BET's casino portfolio with exclusive new titles that will be gradually released during 2019 and 2020.
WAC offers a huge number of world-class quality games. As part of this partnership, popular titles like Blazing City Night, Fruity Outlaws, Lucky Memes, Waikiki Heroes and many more, will be launched by 377BET using Sportingtech's Pulse as a distribution platform. New themed slots, produced exclusively to 377BET players will also be released.
Upcoming casino offering expansion
"It's amazing to agree on the cooperation with companies like 377BET and WeAreCasino. 377BET is a well-established international brand, with multiple licenses and offices around the world. Under Sportingtech platform, we are sure player experience will be improved with excellent games full of adrenaline, trophies, fun, features, and exciting prizes, and 377BET will definitely experience an increase in their retention rates," expressed Tiago Almeida, Sportingetch's CEO.
"Realizing the massive importance of ever-growing casino vertical, we have the opportunity to reinforce Sportingtech's casino offering. Following the deal with Evolution Gaming, we are preparing for a big expansion of new suppliers during 2019 Q4, 2020 and the entire year of 2021. WeAreCasino is premium games vendor, and having them in our offer is crucial to our expansion into emerging markets in Africa and Latin America."
Marko Jelen, Head of Sales at WeAreCasino added: "I'm really delighted of this multiple cooperation between the three companies. It shows the right approach to create a successful product by professionals in their field. From our part, I'm pretty sure we'll deliver a full range of our existing, and especially some new video slots that can boost the market. Upon this, we'll add also some of our third-party partners blockbuster and a complete Evenbet poker solution."
Ali Rabah, Managing Director of 377BET commented: "When we started 377BET back in 2012, we were far to imagine someday we could create our own slots. Since then, our expansion continues, and it is gratifying to see how fast and aggressively we have expanded since we have initiated our partnership with Sportingtech.

We are always looking to improve the quality of our Sportsbook and Casino offer and we believe this new premium content, full of exclusive and vibrant slots will allow us to sustain even more of our leadership as one of the most trusted brands in Europe, Middle East and Africa."
Meet Sportingtech to discuss business opportunities
In case you want to meet Sportingtech's team and find out more about its sports betting offering or other products, you can do so by sending an email to marketing@sportingtech.com or sales@sportingtech.com, and arranging a meeting, whether it's a Skype call or a meeting in person at one of the upcoming igaming events.
To learn more about Sportingtech, please visit this link: http://bit.ly/31M9lj6.
About Sportingtech
Sportingtech is igaming platform provider bringing you advanced technology product package for running online and land-based betting and gambling operations for any market. With offices in Malta, Portugal and Curacao, the company strives to develop ground-breaking solutions for the operators, targeting some of the most demanding jurisdictions.
Knowing how sports betting and games of chance have progressed in the last decade as well as market demands regarding the software, information technology systems, legislation requirements, we at Sportingtech make it easier for you to overcome all these challenges.
About 377BET
377BET offers the best action-packed games, every hot new slot and live dealer casinos, and the best promotions. With over 10 years of experience, 377BET are focused on creating one of the most exciting, sports and casino betting sites in the world. 377 brand covers more than 60 sports – and every day looking for new ways to make things bigger and better.
About WeAreCasino
WeAreCasino is a real novelty in the online gaming industry. WAC is a young and dynamic company, aiming to become one of the world's largest online casino gaming providers.
We provide games exclusively designed for some of the world's biggest operators! Our portfolio contains a wide range of HTML5 casino games, which showcase gorgeous graphics, animation and lightness, guaranteeing premium experience.
WeAreCasino owns a proprietary Gaming Engine, Remote Gaming Server, mathematic, RNGs and standard integration API, allowing clients to generate their personalized games. This also provides easier feature integration and exceptional quality, whether you're playing on mobile or desktop. We also offer a selection of tools dedicated to other areas of the gaming industry (such as sports betting) and a number of third-party products, which are already integrated and available with the same integration API.
Iforium announced as MAIN STAGE SPONSOR at CEEGC Budapest 2019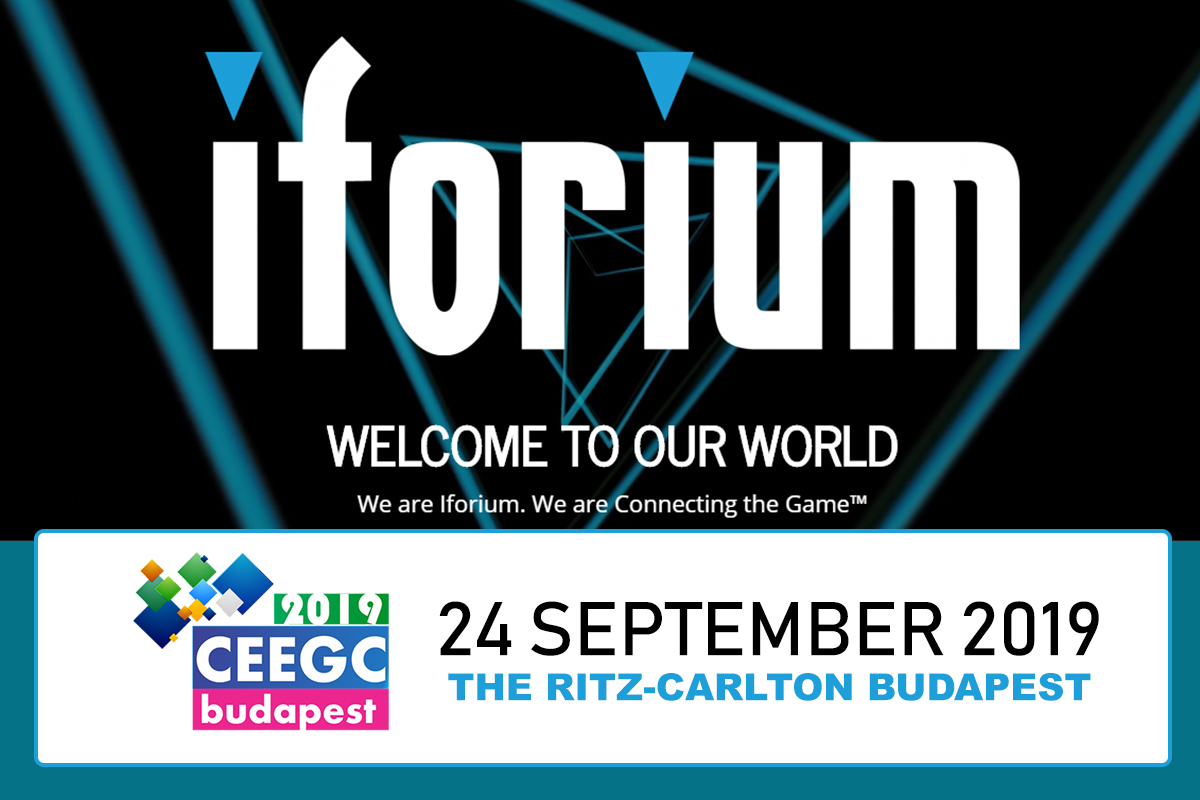 Reading Time:
2
minutes
A multi-award-winning B2B software development company focused on providing next-generation gaming solutions to sponsor the 4th edition of the CEE Gaming Conference.
With just a little over a month to go until, the 4th edition of Central and Eastern European Gaming Conference, also known as CEEGC Budapest, kicks off we are honored to announce that in 2019, Iforium will be the Main Stage Sponsor of the event.
The recently announced sponsor in one of the companies who is very active in most European jurisdictions and recently also expanding to the USA.
The 4th edition of CEEGC Budapest is taking place on the 24th of September at the Ritz-Carlton Budapest and if you would like to meet up with the Iforium team, make sure you look up Phil Parry (CEO at Iforium) or Andrew Cairns (Chief Operations Officer at Iforium).
If you are attending CEEGC for learning, there is good news for you, in 2019, the agenda of the conference will focus on Regulated Central and Eastern European jurisdictions, The Balkans, Emerging CEE jurisdictions, D-A-CH region, and a special IMGL MasterClass about the gambling industry in North America. Besides the compliance panel discussions, key industry figures will share their insights about compliance versus innovation, blockchain, fintech, eSports, artificial intelligence, loot boxes, and many more trending topics.
Make sure that you are among the delegates of CEEGC Budapest this year for a new and engaging format that is going to increase the engagement and interaction of the attending delegates.
Register here or View the Agenda!
Browse the official event website for more details: www.ceegc.eu
About Iforium
Founded in 2006 and based in the Isle of Man, Iforium is a multi-award winning B2B software development company focused on providing next-generation gaming solutions.
Gameflex™ is Iforium's innovative casino aggregation and seamless bonusing platform. It combines over 8,000 games from 100+gaming vendors and is available to multi-channel operators via single and seamless API integration.
Iforium are the proud recipient of the EGR B2B IT Supplier of the Year Award and CEEGC Casino Awards 2017 & 2018. Iforium is licensed and regulated by the UK Gambling Commission and by ONJN in Romania.
For more information please visit https://www.iforium.com/