Age verification tool drives a 40% increase in website traffic for gaming sites
Reading Time:
2
minutes
Gaming business, Savvygamblers, has experienced a 40% increase in website visitors following the implementation of new software to make its operation fully compliant with age verification laws.
The company owns two affiliate websites – Bigtimegamingfreeplay.com and Megawaysslotsonline.com. Both aim to drive traffic for the slot provider Big Time Gaming, and for slot providers with the Megaways™️ license respectively. Visitors to the sites can try out the providers' games for free.
New regulatory legislation means that even free-to-play games need to ensure robust age verification in the UK. Savvygamblers, therefore, recognized the need to make its sites fully compliant in order to future-proof its business model. The objective: prevent underage users from accessing the games, whilst maintaining a smooth and straightforward user journey for adult players.
The business brought AgeChecked on board – an online age verification specialist. AgeChecked's system works by requiring users to verify their age using reliable evidence such as a driving license or credit card statements. Users only go through this process once. From there, they generate a single age-verified account, which can be used to access any website which signs up to the tool. When signing into their account, they gain instant access to the site in question, with no personal data stored throughout the process.
AgeChecked's technology was implemented in July 2019 to achieve compliance with the new age verification laws, whilst maintaining a smooth and straightforward user experience.
As a result, Bigtimegamingfreeplay.com and Megawaysslotsonline.com are now fully compliant. This is achieved without collecting any personal user information, which ensures that both sites also fully adhere to GDPR regulation. What's more, since implementing AgeChecked, the number of repeat visitors to both websites has increased by 10%.
Nigel Hall, CEO of Savvygamblers, commented: "Our users know that, after having entered their details once, all future visits to the websites will be quick and easy – hence the increase in visitor numbers. It's been a great move for us.
"The AgeChecked team was on hand throughout the implementation to assist with any issues, and the entire transition was simple, easy to understand, stress and hassle-free. Robust compliance and improved user experience were achieved in one simple step, so I can now get on and build my business!"
For more information, please visit www.agechecked.com
About AgeChecked
AgeChecked is a service that provides online age checks for websites that sell age-restricted goods and services. The service combines many age checking methods into a single solution that is straightforward for businesses to integrate into their websites.
The service is fast and easy for consumers to use, and the wide range of age verification methods available lead to the highest age checking pass rates online.
AgeChecked is a global solution – online customers receive an age checking service that is optimised by geographic location, so merchants can meet their responsibilities wherever they do business around the globe.
Digitain scores a winner with its industry-first Live Table Football Odds Feed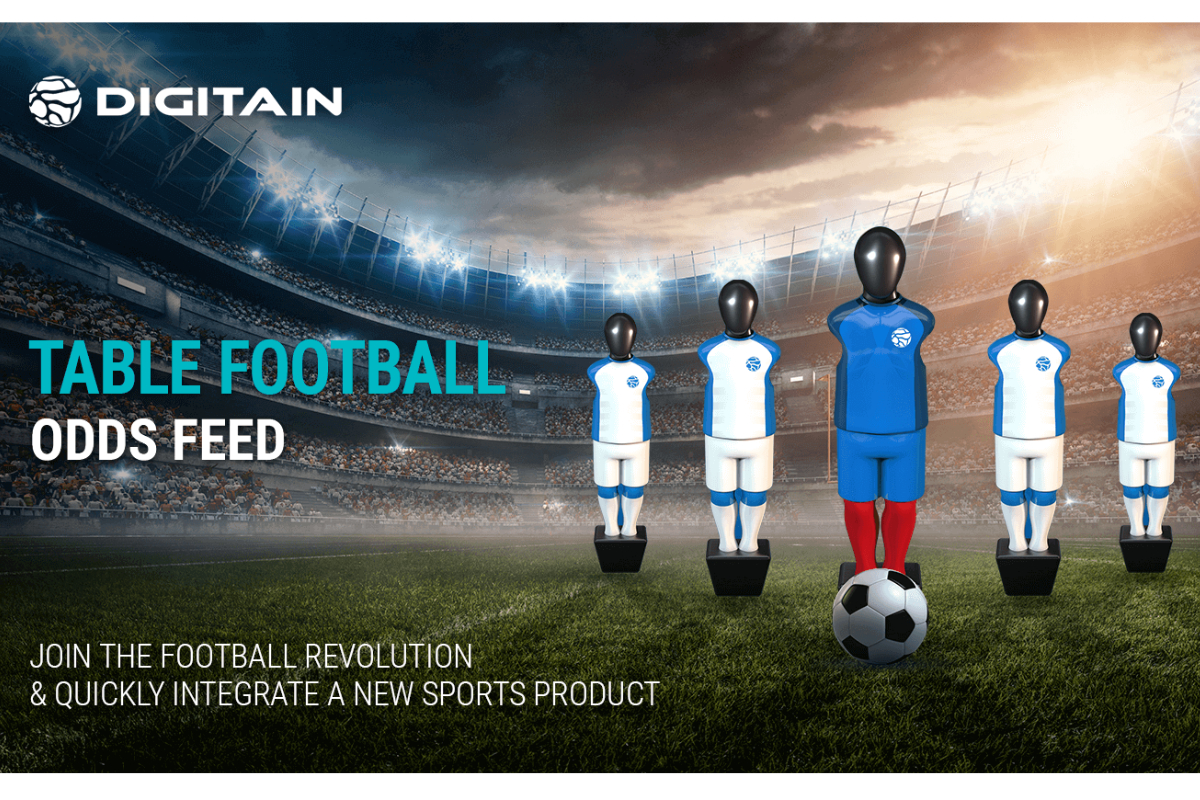 Reading Time:
2
minutes
Available now to any operator, live streamed table football from Digitain with over 1500 games per month and over 50 markets per game.
Leading global sportsbook and casino platform provider Digitain has announced the launch of its latest in-house development, and a first for the industry – a live streamed table football feed, featuring professional players, supported by pre-play and in-play odds and player statistics.
This live table football feed is now being made available to any operator who wants to gain competitive advantage by offering this exciting package to their customers.
Operators' customers everywhere can experience this exciting and entertaining initiative, designed to drive acquisition and retention of their customers, grow revenues and enhance competitiveness.
With over 400 matches played every week and with over 50 markets available to bet on in each match – this is product is a great boost for customers searching for entertaining action.
An AI generated odds feed and real-time statistical player data add to the excitement – combine that with the skills and strategy being streamed live from our exclusive studio – and you really have the complete package.
Definitely no spinning!
Amid widespread disruption to sporting events, Digitain continues to equip their 70+ international partners with a fantastic range of alternate revenue streams including premium quality betting options for esports, virtuals and alternative sporting markets and are now ready to release this great new product to the wider industry.
Martin Clarke, Director of Product Management at Digitain said: "Sports fans everywhere around are missing competitive sports and this new live odds feed will enable operators to differentiate their offering and to be more competitive at this challenging time.. We have exciting plans to further develop this innovation – and look forward to delivering further value to our partners" 
"Following in the footsteps of our recent new product launches; RocketOn, Crash and Penalty– our Live Table Football service marks the latest addition to our acclaimed in-house catalogue, as Digitain continues to help operators – old and new – to respond to fixture schedule disruption with action-packed alternatives." 
Fully customised for the varied challenges of diverse legislative environments, Digitain's comprehensive package of sports betting solutions received multiple awards for excellence in 2019, including the EGR, RGW, CEEGC and BEGE Awards.
Record month for GrooveGaming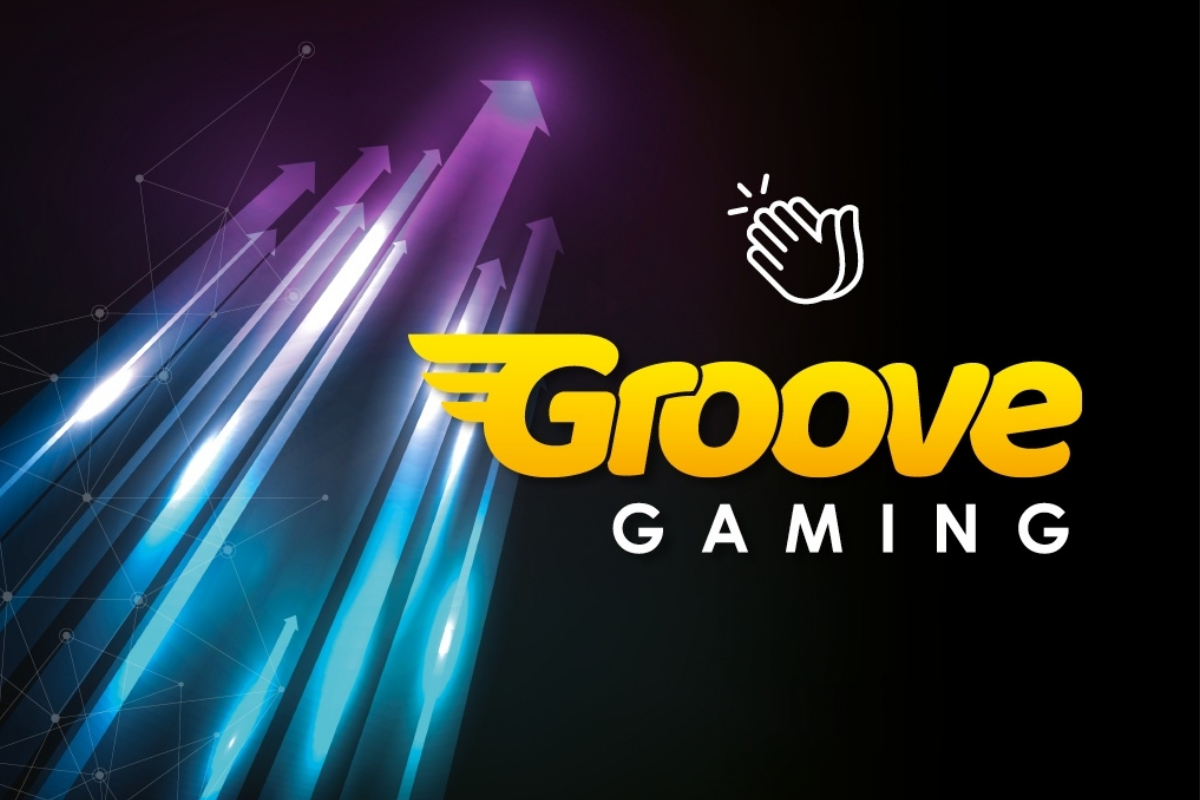 Reading Time:
2
minutes
Aggregator GrooveGaming has integrated 36 casinos and sportsbooks in one month, demonstrating that the technology platform and the software teams supporting it are consistently delivering a high level of service.
With this record-breaking month, GrooveGaming has reinforced its plug-and-play credentials as the aggregator of choice to some of the industry's biggest names.
Casinos and sportsbooks who integrated on the GrooveGaming platform this past month included 222online.com, betcasino168.com, perubet.pe, camanbetus.com, betswing.com, jazzgs.com, betsan.bet, betfran.com and juegueygane.com, amongst the 36 who have started to enjoy the high-power technology that is available to operators on the platform.
Created with the aim of easy and fast content delivery for the igaming industry, GrooveGaming has frequently hit the headlines over the past couple of years, with a global growth trajectory that has impressively seen the brand reach all 6 continents, based on delivering rapid integrations and high-quality customer service, together with unrivalled technology tools.
GrooveGaming is the aggregator of choice for a host of big industry names including EveryMatrix, iGP, Digitain, Microgaming, Alea and Quickfire, amongst others.
GrooveGaming has numerous live dealer titles and live content as well as virtual sports. GrooveGaming's powerful platform includes over 4000 casino games as well as a wealth of aggregated content ranging from slots, online casino and live casino, to poker and table games, that operators can access via easy integration to drive player engagement and revenue.
GrooveGaming has significantly grown its presence throughout the last two years across key global markets and important regulated jurisdictions through partnerships with major online gambling operators. These latest record-breaking integrations highlight the attractiveness of GrooveGaming's portfolio with operators and players alike.
GrooveGaming has numerous live dealer titles amongst its on-demand live content and classy games including live roulette, baccarat, blackjack and live dedicated tables, all of which have been generating significant interest in the last couple of months due to the coronavirus pandemic. In addition, its virtual sports offering includes virtual football, tennis, horse-racing, cycling and greyhound racing, with virtual Euro basketball and cricket coming to the rapidly-expanding aggregator soon.
The surge in demand for live content has followed the curtailing of live sports worldwide due to COVID-19 and the closing of land-based casinos in numerous jurisdictions across the world. As a result, entertainment is now being offered in the form of live content and virtual sports to operators striving to meet player demand.
Rebecca Sotomora, Head of Sales at GrooveGaming said: "We're very pleased at how quickly we were able to on-board all these casino and sportsbook brands, to achieve such a high-number is a testament to the professional dedication of the entire GrooveGaming team. We are constantly investing in our technology and expect all these new casino brands to enjoy great results with us from the get-go. This is what getting into the Groove is all about, and there's a lot more to come!"
Metal Casino Deepens Links with Heavy Metal Scene Following Spiffbet Merger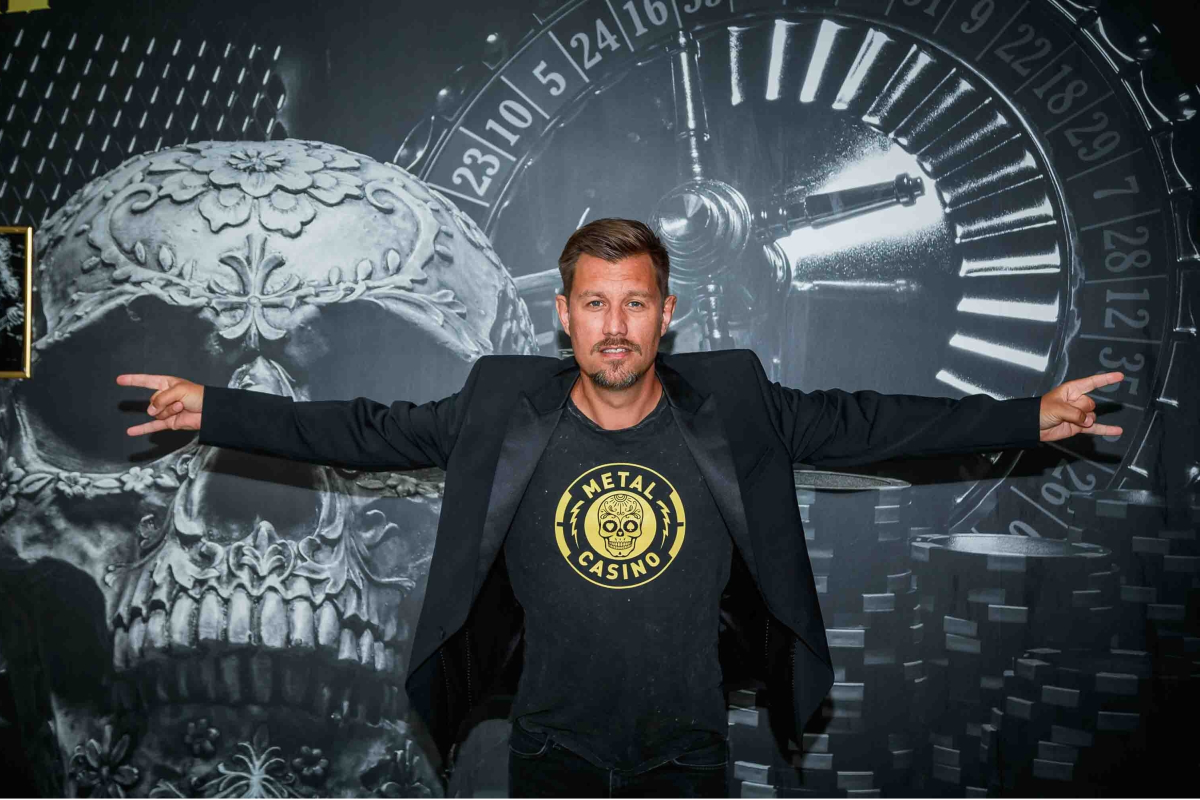 Reading Time:
2
minutes
Metal Casino, the gaming site for metal music fans, has announced plans to further engage with its rock 'n' roll audience following its merger with Spiffbet, the Nasdaq First North Growth Market listed online casino and betting games developer.
Metal Casino, which completed the deal with Spiffbet in March, has introduced a new dedicated area for rock-themed slots on its unique website, and will reach out to the grassroots music scene through a talent search across its major markets.
The Metal Experience segment includes a range of top-ranked slots from major studios featuring classic acts like Ozzy Osbourne, Testament, Sabaton and Demon, with Play'n GO's eagerly anticipated Twisted Sister to be added on its release.
Pelle Wiman, Metal Casino CEO, said the dedicated segment and the work of Metal Casino and Play'n GO emphasises the authentic, long-standing connection between rock 'n' roll and gambling which was previously absent in the digital domain.
"The future of online gambling is all about unique game inventory in order to be able to compete and differentiate, and our plans with Spiffbet will allow us to take that to the next level."
Metal Casino has established a strong bond with its rock audience since it was founded in 2017, with players enjoying its games, attitude and a stunning range of merch and special offers.
That connection will develop further after Metal Casino announced plans to deepen its ties with the grassroots music scenes in its main markets, such as Germany, Sweden, the UK and Finland, through a 'Help the Band' concept which will seek to assist up-and-coming talents.
Wiman said: "We want to work with the next generation of rock stars and build a micro influencer programme and support these struggling bands and artists with some funding. This is us giving back to the metal community that we were born out of."