Money Down The Rain: Brits Lose £100s Thanks To 2019's "Sun-Predictable Summer"
Reading Time:
3
minutes
Over a quarter (28%) admit to losing over £100 having cancelled plans due to the bad weather this summer
Almost a quarter of Brits (24%) have had to cancel holidays both home and abroad due to the poor weather affecting their travel plans
Report commissioned to launch PlayOJO's 'Winning in the Rain' campaign – designed to compensate people who have had days ruined by the weather 
Brits have lost hundreds of pounds this season as 2019's 'Sun-predictable Summer' has taken its toll, laying waste to our best laid plans and causing increased expenditure on weather-related items.
The report commissioned by fair online casino PlayOJO revealed the economic impact of the weather on 2,000 Brits, as well as gathering their more emotive thoughts on the unpredictable summer. Financially, as Boardmasters Festivalgoers will attest, 56% of Brits have lost money as a result of weather affected cancellations and worse still, over a quarter of Brits (28%) admitted to losing over £100 as a result.
For most (49%), the cancellation of planned events was the biggest reason for the loss of money. The most cancelled event this summer was BBQs/Garden Parties with almost a third of Britons (32%) having to rearrange, sporting events (12%) and birthdays (10%) were also events that fell apart due to poor weather.
In addition to this, the volatile weather has also had a detrimental impact on the holiday plans of Brits as nearly a quarter (24%) revealed that they have had to cancel their trips either at home or abroad as they were unable to get to their destination due to weather related flights or trains cancellations
However, it is not just cancellation costs that have hit us in the pocket – but also spending more on weather-related consumer goods. As many as four in ten (40%) said they had to shell out for extra wet weather supplies to combat the summer's chaotic climate. According to the report, 40% of Brits have spent an average of £39.15 this summer on additional wet weather supplies, equating to over £500m* spent nationally.
The report also suggests that Brits are not just suffering financially, but our relationships and well-being are also negatively impacted by the weather. Over two-thirds of Brits (71%) agreed that poor weather has a drastic effect on their mood with a further 50% noticing an increase in arguments with friends, family, or partners when the weather is bad.
The report was commission to launch PlayOJO's 'Winning in the Rain' campaign – a month long campaign designed to compensate people who have had special days and events ruined by the weather.
The campaign has seen PlayOJO partner with Love Island and Reality TV personalities Olivia Buckland and Alex Bowen, two celebrities who are well accustomed to good weather having spent eight sunny weeks in Mallorca – but also are partial to having it destroy their social events, even very nearly their very own wedding!
Alex Bowen commented:" The wet weather this year has been so unpredictable, Liv and I can't plan what we want to do this summer without the weather having a real impact, it's been so frustrating.
"Although you'll know us best for living in the sun, we've actually been really unlucky with the weather. Our wedding, and even a trip to Barbados has been met with rain. That's why we've teamed up with PlayOJO to help to give back to others who have had their plans rained on this summer."
So whether your wedding day was rained on, your holiday was cancelled or your barbecue got soaked – PlayOJOwants to hear from you. Simply visit https://www.facebook.com/PlayOJO/ or post on Twitter/Instagram with #WinningInTheRain and tell us the story of how bad weather ruined your day and PlayOJO will look to creatively compensate those stories most in need of a fix.
A spokesperson for PlayOJO, who are challenging the UK online casino by being fair and transparent said:
'This summer may have given us our hottest day on record, but its inconsistency has also wiped out birthdays, barbecues and even whole festivals. After the consistently glorious summer of 2018, the summer of 2019 will be known as the UK's 'sunpredictable summer'. 
'It's bad enough that our bank balances and relationships are affected by the weather, but now social plans are getting ruined at a rapid rate. As a result, PlayOJO are launching the 'Winning in the Rain campaign – a month long campaign to compensate people who have had their plans ruined by the unpredictable weather. Be it reshooting your wet wedding pictures or providing all the food and drink for your next barbecue, we will endeavour to make wetter better for some of those affected." 
For more information on PlayOJO, please visit: https://www.playojo.com/blog/weather-the-weather/
Players Can Still Vote for Their Favourite Finalists in the AskGamblers Awards Race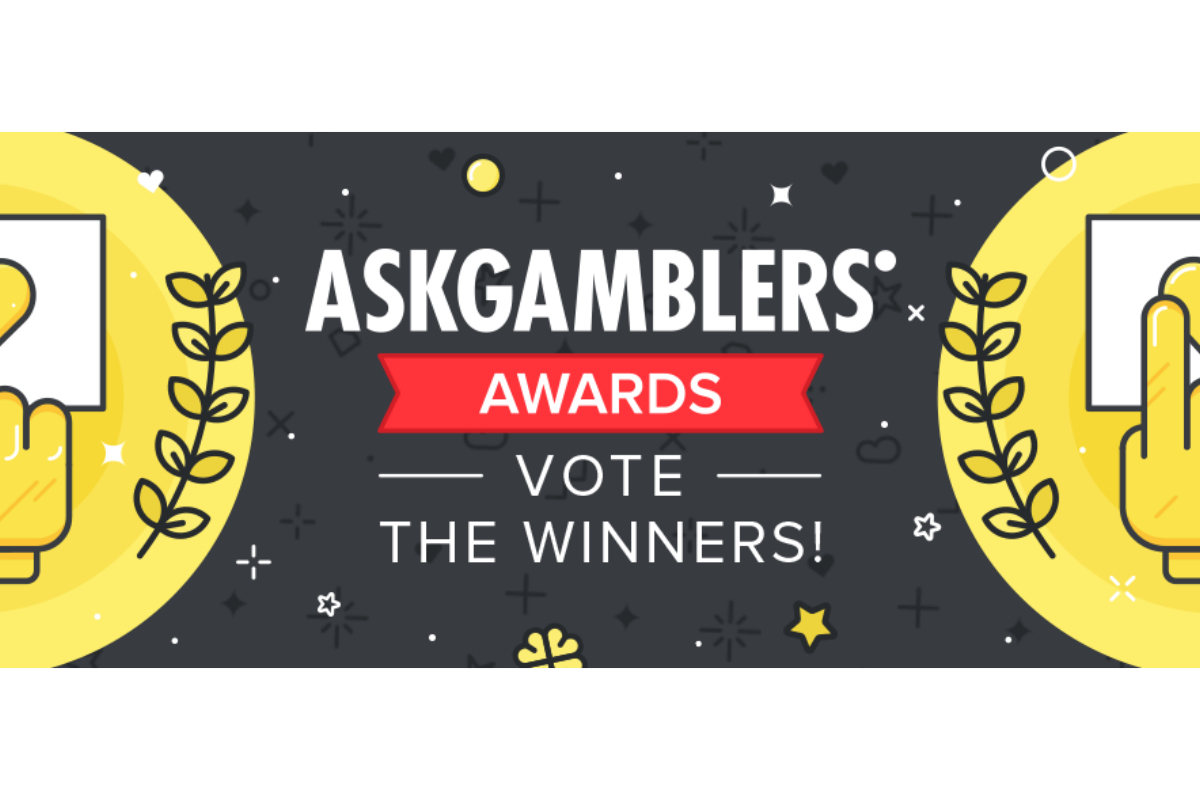 Reading Time:
2
minutes
The top 10 finalists are lined up within all four categories, and the ultimate winner's title per category is anyone's game at this point. With two more months left until the voting phase is closed, the players are encouraged to give their final say and help choose the Best Online Casino, the Best New Online Casino, the Best New Slot and the Best Software Provider winners.
The AskGamblers Awards will be officially closing on 17 January 2020, on the night of the AskGamblers Awards.
Good news for everyone who still hasn't had the chance to cast their vote and help AskGamblers choose the Best Online Casino, the Best New Online Casino, the Best New Slot and the Best Software Provider winners – there is still time to vote, and the only condition is to be a registered user on the AskGamblers website.
AskGamblers' Head of Account has excitedly shared his anticipation for the announcement of the winners' names and the AskGamblers Awards night, too: "Everyone's biting their nails, waiting to see who the winners are going to be. We've been in this for so many months and the fact that the end is so close is keeping us all exhilarated! We couldn't be happier about the way the process has been going so far. The night of the announcement will be spectacular for sure, and I guess all we can do now is wait for the players' final votes. So exciting!"
The voting process is taking place on the AskGamblers Awards website, with each player granted the opportunity to vote for only one of their favourites in each category. Once the vote is placed there is no turning back, meaning – the players can't take their vote back, vote several times per category or rethink their choice.
A reminder concerning categories available for voting:
Best Online Casino – The players vote for, in their opinion, the online casino they've had the best experience playing at. This category lists casinos that have been around for a while and have successfully kept their good name intact by continually providing quality gambling opportunities.
The online casino brands that have made the cut are as follows: Betsson Casino, Bitstarz Casino, CampeonBet, Everum Casino, EnergyCasino, Gunsbet Casino, King Billy Casino, Konung Casino, Mr.Play and Platincasino.
Best New Online Casino – The category lists new online casinos to have recently come around and become the players' gambling go-to. In the industry that's as competitive as this, it is true success for new casinos to be approved by both veteran and new players.
The best new casinos listed are 21.com, BaoCasino, MonteCryptos Casino, Maneki, Sportsbet.io, Spinia Casino, SlotWolf, Syndicate, Wishmaker, and Wazamba Casino.
Best New Slot – Spinning reels is one of the players' favourite gambling activities, and when new slots come about, the excitement is almost palpable. This category lists new slots in the industry the players have accepted, approved, and potentially grown to love.
Gamingtec Marketers Visited SiGMA'19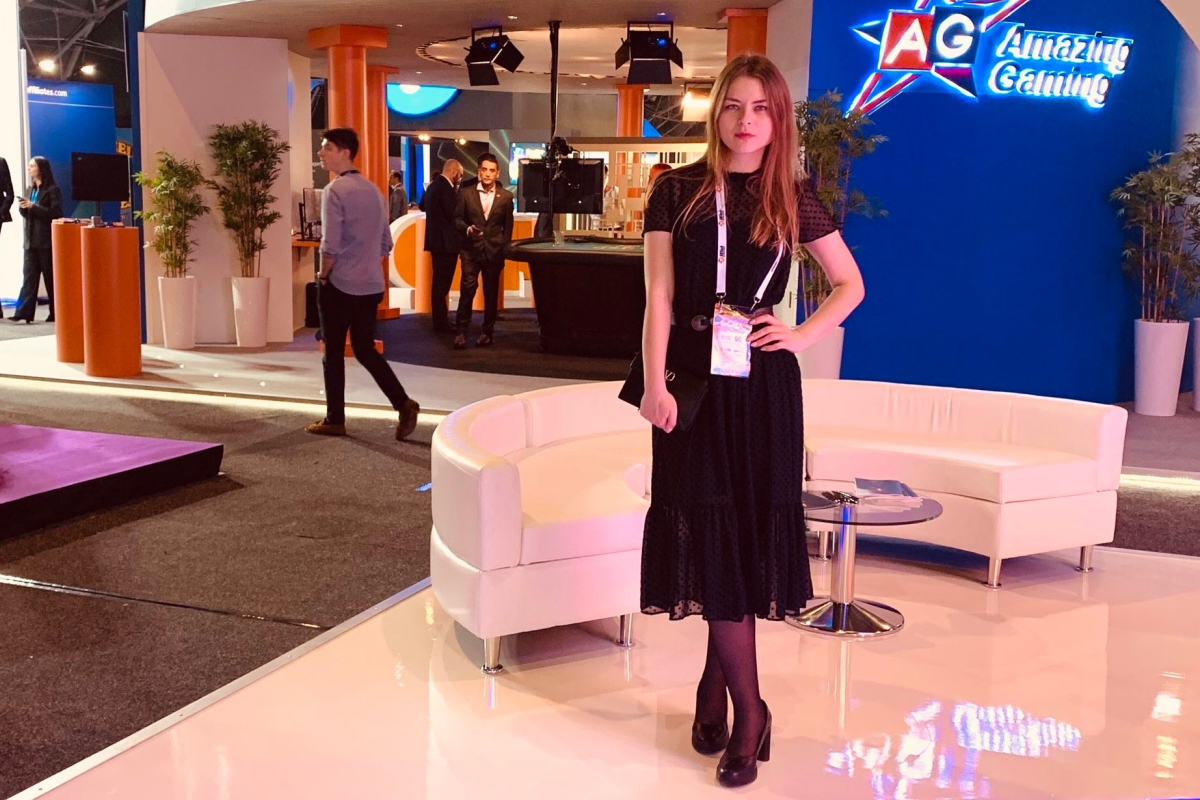 Reading Time:
< 1
minute
The Gamingtec marketing team visited SiGMA'19, which took place between 27–29th November at the Malta Fairs and Conventions Centre in Ta' Qali. The event brought together participants from 80+ countries, who attended conferences, workshops, networking events, and visited the high-energy expo floor.
Malta, well-known as a leading iGaming hub, gathered acknowledged experts and exhibitors at the convention centre. Among the main topics discussed during the summit: finance and blockchain solutions, regulation and compliance across jurisdictions, eSports and sportsbooks.
Olga Stoyan, Chief Marketing Officer of Gamingtec: 'SiGMA is a must-see iGaming event. Our team was pleased to attend workshops and panel discussions. Great emotions, ambitious projects, and excellent networking – we got everything we had expected and even more! This kind of event always creates next-level business opportunities for the global iGaming sector and we are happy to move with the times'.
She added, 'Gamingtec offers a full turnkey solution that includes a sportsbook, casino, games, payment solutions and front-end know-how. Understanding of the needs of an affiliate segment is crucial for us to build strong marketing campaigns for our partners and provide advanced CRM services to them'.
'Visiting such ambitious summits as SiGMA is useful. I was pleased to see the innovations presented by game developers. There were new technologies for slot games and live casinos. Gamingtec tries to increase the number and variety of games integrated into our smart gaming platform', stated Olga Stoyan, CMO of Gamingtec.
Work, win, party, repeat! Two prizes for one month for EGT Interactive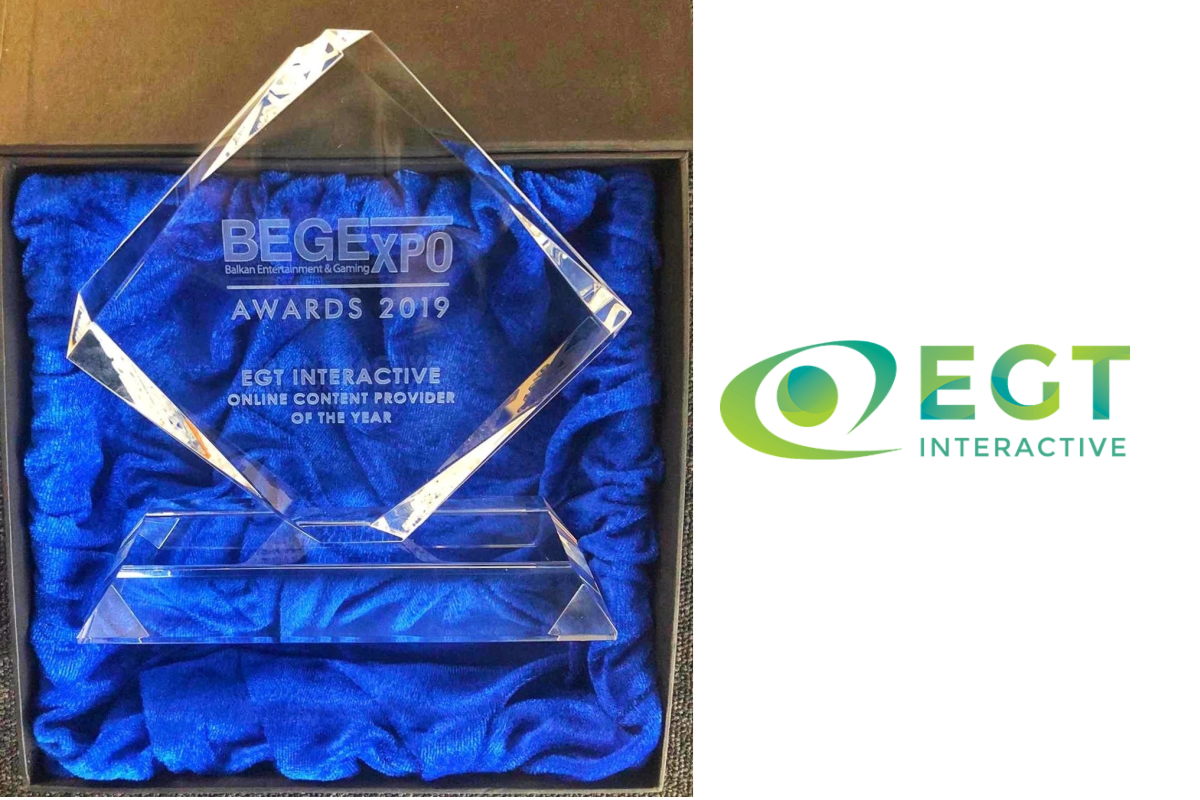 Reading Time:
< 1
minute
EGT Interactive is extremely happy to share the emotions experienced a couple of days ago.
What an Expo, what an emotion! EGT Interactive had an extremely successful days at BEGE Expo this year. So many visitors got the chance to get familiar with the latest releases of the top-notch video slots and complete solutions for iGaming. The cherry on the cake was the 1st prize for "Online Content Provider of the year"! More over, that such recognition comes wright after another one – 1st prize at SEG awards for "Rising Star in Online Casino Technilogy" in Milan just a week before this one.
"We are more than happy to see the results of the hard work of all the teams here at EGT Interactive. These prizes are high acknowledgment that we are on the right path, which is the real, huge prize for the efforts of all teams at EGT Interactive. Thank you BEGExpo! Thank you SEG! Thank you EGT Interactive team. You are fantastic!" Said Irina Rusimova, Business Development Manager at the company.