Galatasaray SK To Move Into Cryptocurrency Through Chiliz-powered Platform Socios.com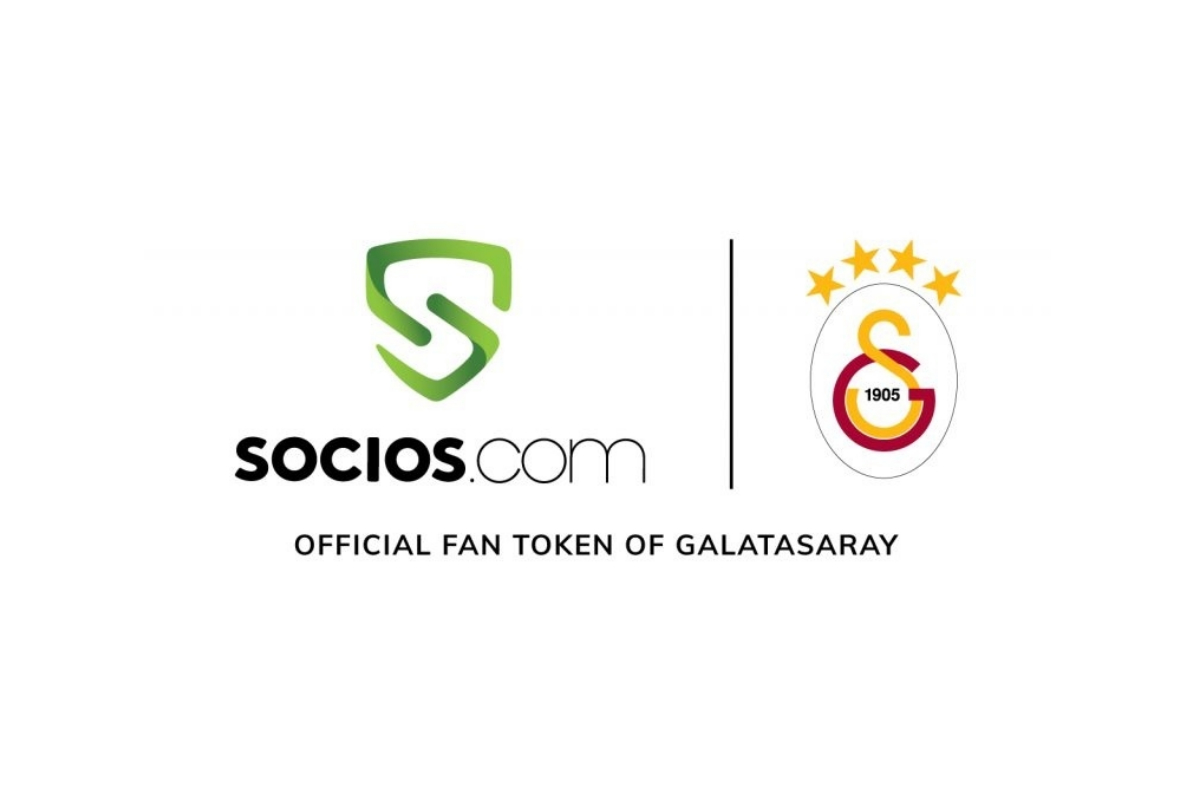 Reading Time:
3
minutes
Chiliz, a leading sports and entertainment blockchain company,  announced a new partnership with Galatasaray Spor Kulübü, the 2018-2019 Süper Lig Champions. The Lions (Aslanlar) – the only Turkish club to have won a major UEFA competition – will join the likes of Paris Saint-Germain, Juventus, West Ham United, AS Roma and Atlético de Madrid in joining Socios.com, a first-of-its-kind, blockchain-based, influence and rewards mobile app for football fans.
Socios.com offers football fans a new way to interact and to get closer to the clubs they love through ownership of digital assets known as Fan Tokens. The Official Fan Token of Galatasaray will allow fans to vote in club-delegated polls, helping to decide on topics that the club put up for fan vote. Poll topics include new official product designs, matchday activities and in-stadium experiences, as well as sponsorship campaigns and collaborations and social media content. The more tokens a fan holds, the greater the influence they can have, and the more fans interact with Galatasaray through the app, the more rewards they can earn, competing for club-specific once-in-a-lifetime experiences and enjoying exclusive rights. In the future, fans will be able to gain access to exclusive merchandise, games and leaderboards.
The Galatasaray Fan Token will go on sale, exclusively through Socios.com, in Q1 2020 through a process known as a Fan Token Offering™ or FTO. Crypto-savvy fans can also use Socios.com's native token, Chiliz (CHZ) – a digital currency for blockchain-backed platforms and products as well as mainstream users – which can be transferred from cryptocurrency exchanges such as Binance.com, straight to the in-app digital wallet. Fiat currency purchases will be exchanged to CHZ in the app itself, meaning the process of buying Fan Tokens will be effortless and much the same as any e-commerce purchase. Thousands of Galatasaray Fan Tokens and CHZ will also be given away for free through the app's augmented-reality geo-location feature Token Hunt.
Dorukhan Acar, Board Member of Galatasaray Spor Kulübü said: "As Galatasaray, we are very pleased to join forces with Socios.com and start an exciting journey. This new partnership opens a world of new opportunities for us with respect to our fan engagement and global reach as well as being another milestone in our digital transformation strategy."
Alexandre Dreyfus, CEO & Founder of Socios.com said: "We know that Turkey is a very digitally savvy country – a Statista report* earlier this year indicated that the Turks are early adopters of digital innovation, including cryptocurrencies – and we also know that Turks are enthusiastic football fans. Our product combines the two greatest passions of the Turkish people and we're delighted to partner with Galatasaray, a giant of the Turkish football scene, to offer Fan Tokens to their millions of fans. This partnership marks another great step forward in opening up cryptocurrencies and Chiliz to millions of fans around the world."
*Source: Statista Global Consumer Survey 2019
About Chiliz:
Chiliz is a digital currency for sports and entertainment platforms. It fuels the world's first scalable, tokenized voting platform, Socios.com where fans can buy, trade and execute voting rights in their favorite sports teams. The Chiliz project has raised $66 million from some of the world's largest cryptocurrency exchanges and leading crypto funds in Asia, including Binance, OK Blockchain Capital and Ceyuan Ventures. Chiliz is owned by Malta-based Mediarex Group, a global sports and entertainment organisation, which was founded in 2012.
Socios.com helps football clubs achieve digital transformation through blockchain technology. Socios.com is powered by the Chiliz token ($CHZ), both an ERC20 utility token on the Ethereum blockchain and BEP-2 token on Binance Chain. Fan Tokens are specific to a team or a club, and are a finite, digital asset that provides access to an encrypted, immutable ledger of voting and membership rights ownership. The tokenized fan-voting platform uses Fan Tokens, which operate on a separate permissioned side chain. The Fan Tokens are limited in number, and are fungible, meaning their ownership can be traded, and their price is driven by the market. The platform has been developed to help sports teams increase fan engagement and achieve essential investment from fan-monetization. The venture was inspired by the fan-led management frameworks or 'socios' of some major football clubs. Dubbed 'Socios 2.0', the platform simply represents the digitisation of this model of management.
Ubisoft welcome Sorare in their Entrepreneurs Lab's program to bring blockchain game to football fans around the globe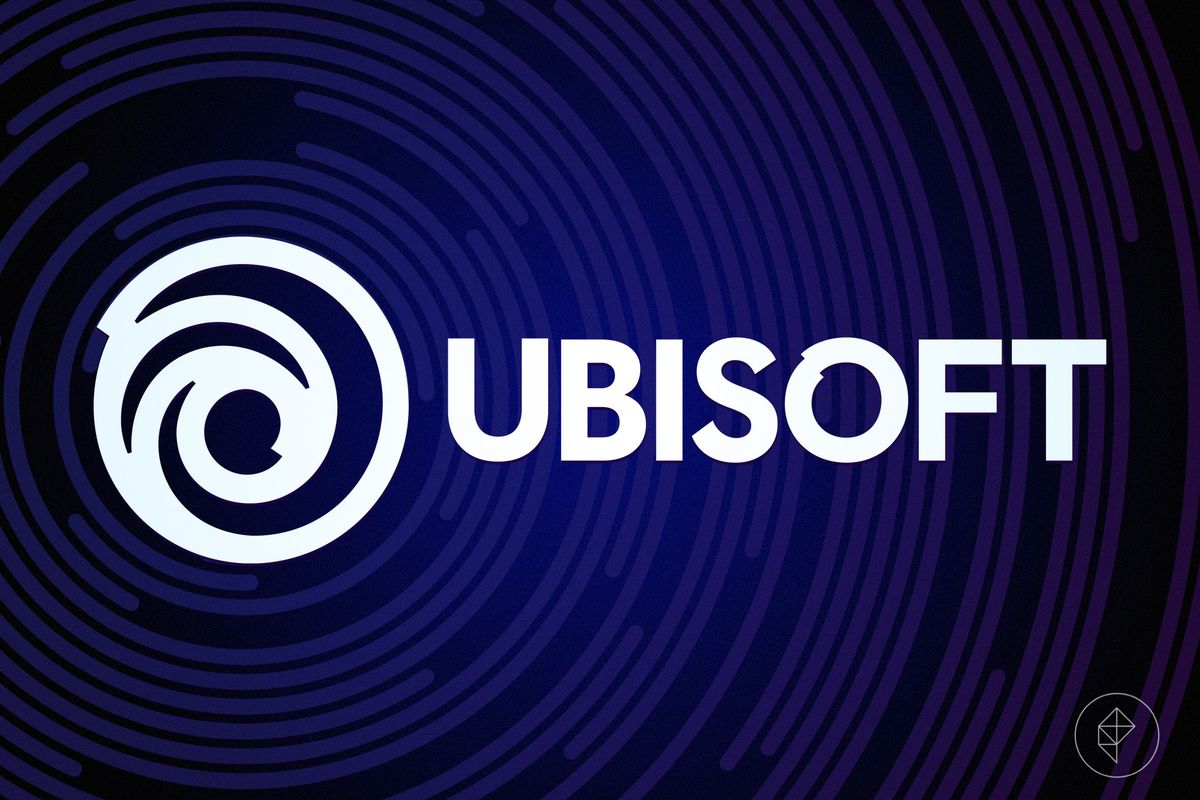 Reading Time:
2
minutes
Leading blockchain gaming company Sorare today announced their selection inside the Ubisoft Entrepreneurs Lab's program to bring its groundbreaking game to football fans around the globe.
Sorare is a new digital platform for football fans to collect, trade and play with officially licensed blockchain cards.
"Ubisoft has been the first leading game editor to willingly explore the potential of Blockchain technology for gaming" said Nicolas Julia, CEO of Sorare. "Sorare is proud to work alongside Ubisoft gaming experts to create an unparalleled digital experience for football fans."
Football fans have been collecting and playing with physical cards for decades. When it comes to the digital world, it has been impossible to collect them. Traditional game items were neither digitally scarce, nor tradeable; they were not actually owned by gamers.
Unlike other digital cards, Sorare's blockchain cards are limited edition digital collectibles that gamers can freely trade and use.
Sorare's fantasy football game is currently in open beta and is already officially licensed by 30 football clubs. Dozens of other major clubs are to join in the coming weeks.
The game features a weekly fantasy football experience where managers can compose teams of 5 blockchain cards and earn rewards. Managers get ranked based on the performance of their players on the pitch, and bonus points related to the power of their blockchain cards.
"We are enthusiastic about Sorare innovation to introduce this new game, with what can become coveted digital collectibles for football fans around the world » said Nicolas Pouard, Blockchain Initiative Director
"Collaborating with Ubisoft allows Sorare to benefit from the expertise we have acquired over the last 30 years in technology, user experience and game design. By supporting Sorare, Ubisoft wants to empower entrepreneurs who will contribute to the creation of the entertainment of tomorrow."
For more information on Sorare, please visit sorare.com
CasinoFair rebrands to serve new generation of player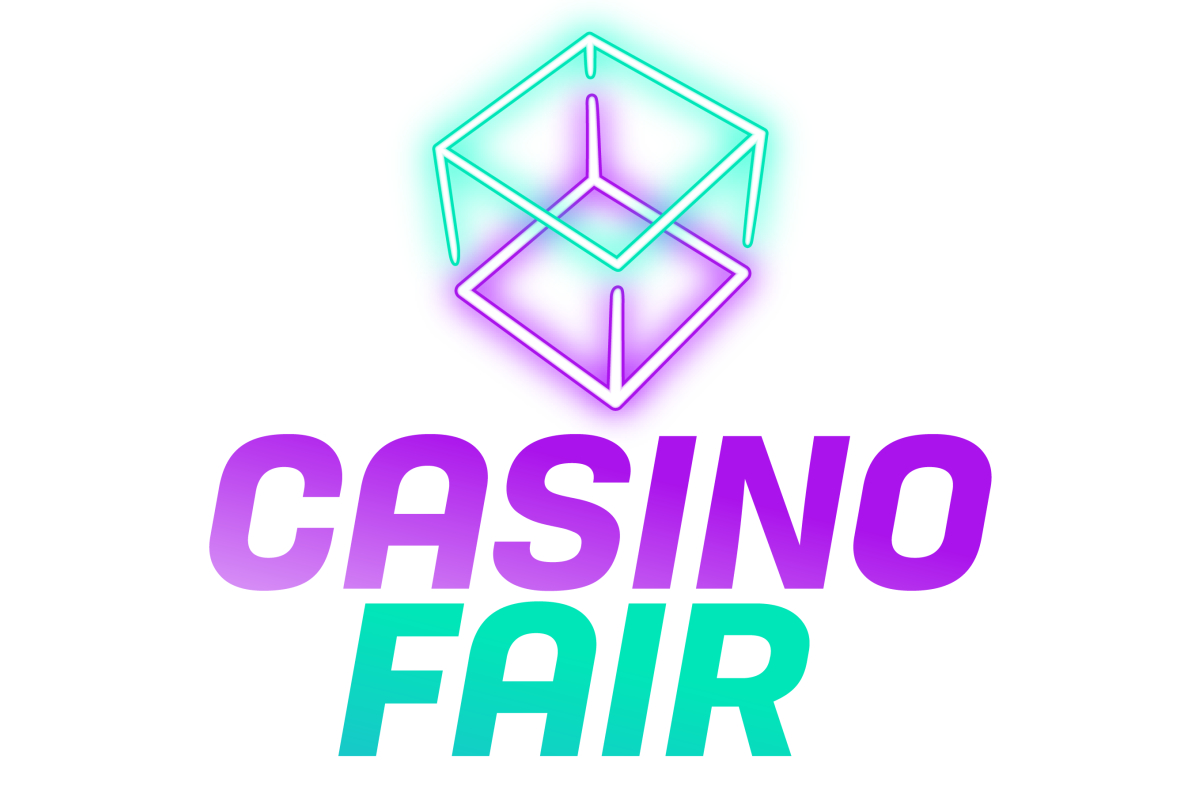 Reading Time:
2
minutes
Premium blockchain casino CasinoFair has undergone a major rebrand in conjunction with an update to its user interface.
Marking the one year anniversary since the premier decentralised casino went live, the rebrand delivers a new logo and aesthetic which.is grounded in a wider user experience incorporating gameplay, promotions and future features to be launched.
CasinoFair has executed the new brand on the back of player feedback and behaviour, which it has found to differ considerably to usual igaming player behaviour and demands.
With a predominantly young millennial, male player base, the new logo is more in-keeping with the innovative blockchain sector and further away from the traditional, dated imagery often associated with land-based and traditional igaming companies.
One of the rebrands key tenets, 'Player Power', will see CasinoFair put the player back in control. Guaranteed Fair technology, instant payouts and full custody of funds will give players the respect and treatment they deserve and which has been lost across much of the gaming industry.
The casino's other principle of 'Unrivalled Fun' will deliver the best in pioneering blockchain games, many of which have not been seen before, as well as innovative promotions and strong community engagement which makes every win feel that more special.
The new colour palette consists of bright tones with subtle pastel skews, bringing to life both CasinoFair's priorities of fun, vibrant casino experiences with the reliability that players desire from their gambling companies.
Lloyd Purser, MD at CasinoFair, said: "CasinoFair has led the way in delivering premium blockchain experiences since its launch one year ago, and to build on this momentum we have listened to our players and delivered a rebrand that will serve this new generation of player far better.
"The new logo, colourway and values of 'Unrivalled Fun' and 'Player Power' have all been implemented to appeal to a player who wants more from their casino experiences and see blockchain technology, and the fairness and innovation it brings, as the solution."
CasinoFair also recently launched its new wallet, powered by FunFair Technologies, which streamlines the sign-up and funding journey significantly, bringing the benefits of blockchain gaming to a mass market of players both inside and outside the creative sector.
Best Blockchain Options When It Comes To Gaming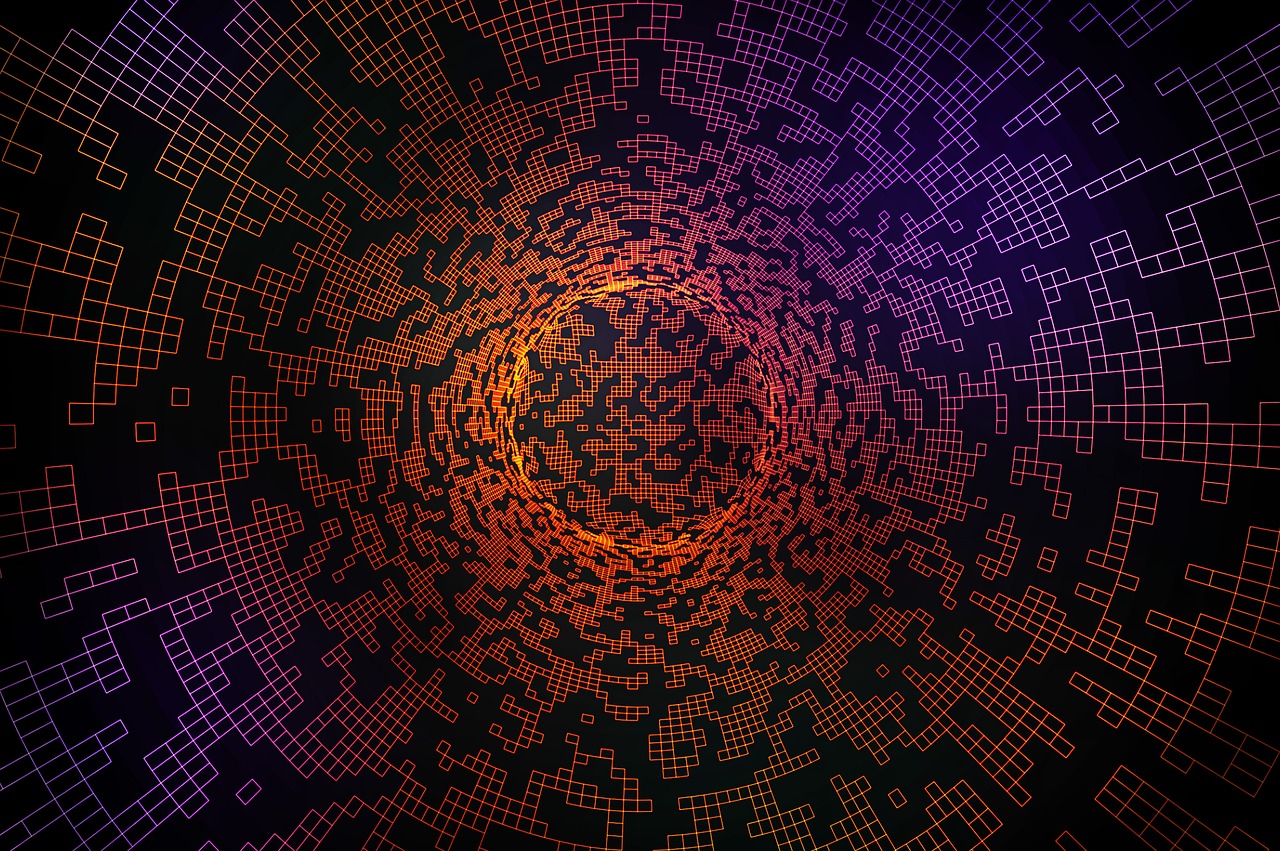 Reading Time:
3
minutes
In the main, most of us would be forgiven in thinking that blockchain technology was all about cryptocurrencies, and more specifically, Bitcoin. This is because, in the past few years, there has been phenomenal growth and indeed awareness of Bitcoin. This cryptocurrency, in particular, has dominated the news and markets around the world, due to its inherent benefits and profitability. Testimony to this is the widespread use of Bitcoin wallets which are being provided by Luno and other trusted operators.
However, it must be stressed that blockchain's claim to fame is not only Bitcoin. The technology has proven to be very accommodating to almost every part of lives, and this definitely includes gaming. Now, we all know there is a huge range of gaming options out there, but one which is on the up is blockchain-based games. And while they may not hit the heights of popular titles such as Fortnite and PUBG, there's a lot more to come from this sector. In fact, at present, there are some fantastic options for gamers who want to experience blockchain-based content right now; and we would like to bring to your attention a few of the outstanding offerings.
Age of Rust
Age of Rust sees players taken onto an adventure to the year 4424, where they can explore the universe to their heart's content. There are ancient ruins, caves and abandoned space stations full of puzzles and secrets, making for an epic journey. Blockchain comes into play in the Age of Rust with the peer-to-peer rental system. Players can rent in-game assets when required, but only for a limited amount of time.
Spells of Genesis
Spells of Genesis see the developers of the game combine two genres in an arcade and card-based strategy. Based on blockchain technology, players must collect, trade and combine orbs, which are then used to take on opponents in the game, very much like Pokémon. As the Age of Rust, there's a marketplace within the game, and the progression system is fantastic. It's the card-based strategy at its blockchain best, available to play on Android and Apple-based devices.
Gods Unchained
Gods Unchained took the blockchain gaming world by storm on release, and it continues to be hugely popular today. The developers of the game believe they've created the first blockchain eSposrt title, and this is one of the reasons why the game has a huge player base. With Gods Unchained seeing tournaments held regularly around the world, it could well be the blockchain game to make it big as a mainstream title moving forward.
Augmentors
Augmentors see a Pokémon style adventure ensue, with fifty gods, monsters and cyborgs making up the selection. Custom characters make up a vital part of the game, and there's an exciting marketplace where leveled up gods, cyborgs and monsters are tradable. As a blockchain-based game, it's the buying, selling and swapping which is crucial for success in Augmentors, as players aim to rise to the top with their chosen characters. There's a community feel to this game, and members can contribute with their bespoke artwork, as well as for upgrading and trading characters.
CryptoSpaceX
CryptoSpaceX is another blockchain-based game that takes players on a journey of exploration. While on an epic adventure, players will become embroiled in battles with other planets, where the goal is to loot stardust. There are opportunities to upgrade in-game items along the way, with the star fleet and spaceships customizable. The game will see players able to compete in epic tournaments and events, which can see them pick up some fantastic prizes along the way. Split into episodes, CryptoSpaceX aims to be a stellar offering for fans of blockchain games across a range of devices for a good while.