Galatasaray SK To Move Into Cryptocurrency Through Chiliz-powered Platform Socios.com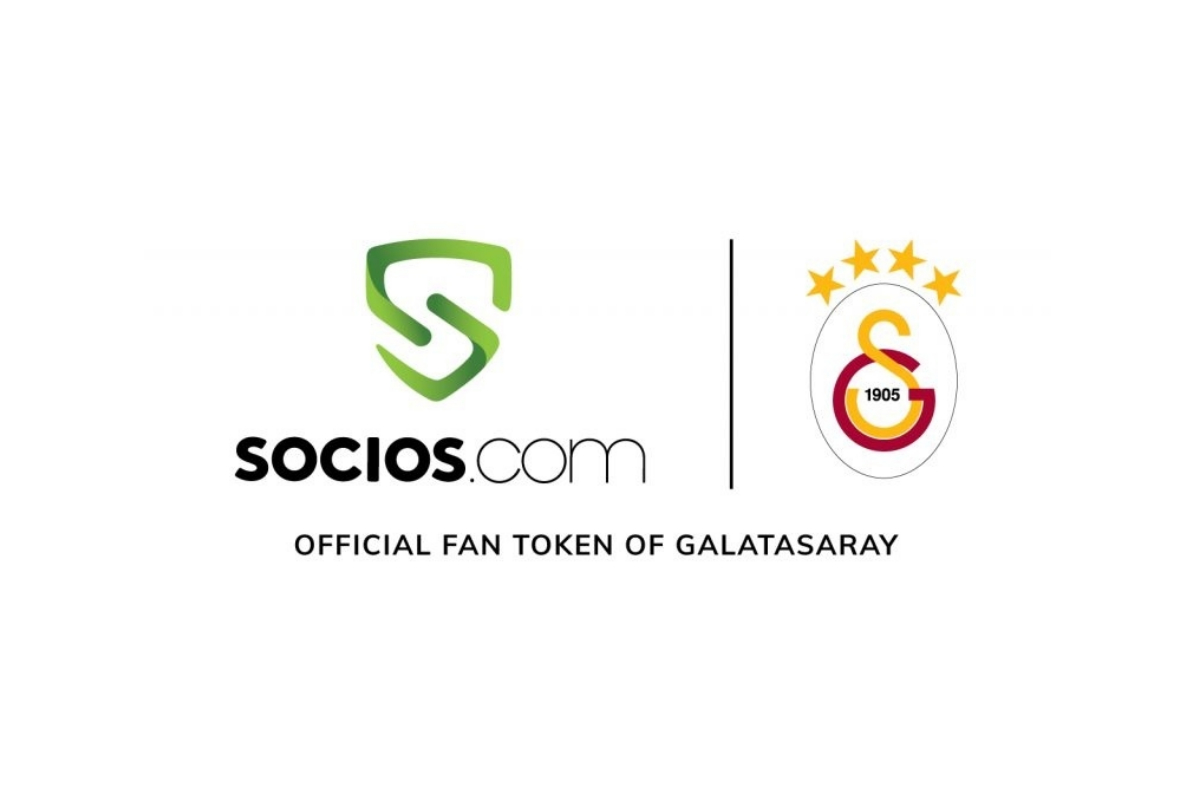 Reading Time:
3
minutes
Chiliz, a leading sports and entertainment blockchain company,  announced a new partnership with Galatasaray Spor Kulübü, the 2018-2019 Süper Lig Champions. The Lions (Aslanlar) – the only Turkish club to have won a major UEFA competition – will join the likes of Paris Saint-Germain, Juventus, West Ham United, AS Roma and Atlético de Madrid in joining Socios.com, a first-of-its-kind, blockchain-based, influence and rewards mobile app for football fans.
Socios.com offers football fans a new way to interact and to get closer to the clubs they love through ownership of digital assets known as Fan Tokens. The Official Fan Token of Galatasaray will allow fans to vote in club-delegated polls, helping to decide on topics that the club put up for fan vote. Poll topics include new official product designs, matchday activities and in-stadium experiences, as well as sponsorship campaigns and collaborations and social media content. The more tokens a fan holds, the greater the influence they can have, and the more fans interact with Galatasaray through the app, the more rewards they can earn, competing for club-specific once-in-a-lifetime experiences and enjoying exclusive rights. In the future, fans will be able to gain access to exclusive merchandise, games and leaderboards.
The Galatasaray Fan Token will go on sale, exclusively through Socios.com, in Q1 2020 through a process known as a Fan Token Offering™ or FTO. Crypto-savvy fans can also use Socios.com's native token, Chiliz (CHZ) – a digital currency for blockchain-backed platforms and products as well as mainstream users – which can be transferred from cryptocurrency exchanges such as Binance.com, straight to the in-app digital wallet. Fiat currency purchases will be exchanged to CHZ in the app itself, meaning the process of buying Fan Tokens will be effortless and much the same as any e-commerce purchase. Thousands of Galatasaray Fan Tokens and CHZ will also be given away for free through the app's augmented-reality geo-location feature Token Hunt.
Dorukhan Acar, Board Member of Galatasaray Spor Kulübü said: "As Galatasaray, we are very pleased to join forces with Socios.com and start an exciting journey. This new partnership opens a world of new opportunities for us with respect to our fan engagement and global reach as well as being another milestone in our digital transformation strategy."
Alexandre Dreyfus, CEO & Founder of Socios.com said: "We know that Turkey is a very digitally savvy country – a Statista report* earlier this year indicated that the Turks are early adopters of digital innovation, including cryptocurrencies – and we also know that Turks are enthusiastic football fans. Our product combines the two greatest passions of the Turkish people and we're delighted to partner with Galatasaray, a giant of the Turkish football scene, to offer Fan Tokens to their millions of fans. This partnership marks another great step forward in opening up cryptocurrencies and Chiliz to millions of fans around the world."
*Source: Statista Global Consumer Survey 2019
About Chiliz:
Chiliz is a digital currency for sports and entertainment platforms. It fuels the world's first scalable, tokenized voting platform, Socios.com where fans can buy, trade and execute voting rights in their favorite sports teams. The Chiliz project has raised $66 million from some of the world's largest cryptocurrency exchanges and leading crypto funds in Asia, including Binance, OK Blockchain Capital and Ceyuan Ventures. Chiliz is owned by Malta-based Mediarex Group, a global sports and entertainment organisation, which was founded in 2012.
Socios.com helps football clubs achieve digital transformation through blockchain technology. Socios.com is powered by the Chiliz token ($CHZ), both an ERC20 utility token on the Ethereum blockchain and BEP-2 token on Binance Chain. Fan Tokens are specific to a team or a club, and are a finite, digital asset that provides access to an encrypted, immutable ledger of voting and membership rights ownership. The tokenized fan-voting platform uses Fan Tokens, which operate on a separate permissioned side chain. The Fan Tokens are limited in number, and are fungible, meaning their ownership can be traded, and their price is driven by the market. The platform has been developed to help sports teams increase fan engagement and achieve essential investment from fan-monetization. The venture was inspired by the fan-led management frameworks or 'socios' of some major football clubs. Dubbed 'Socios 2.0', the platform simply represents the digitisation of this model of management.
Bethereum awarded the highest rating ever in prestigious review!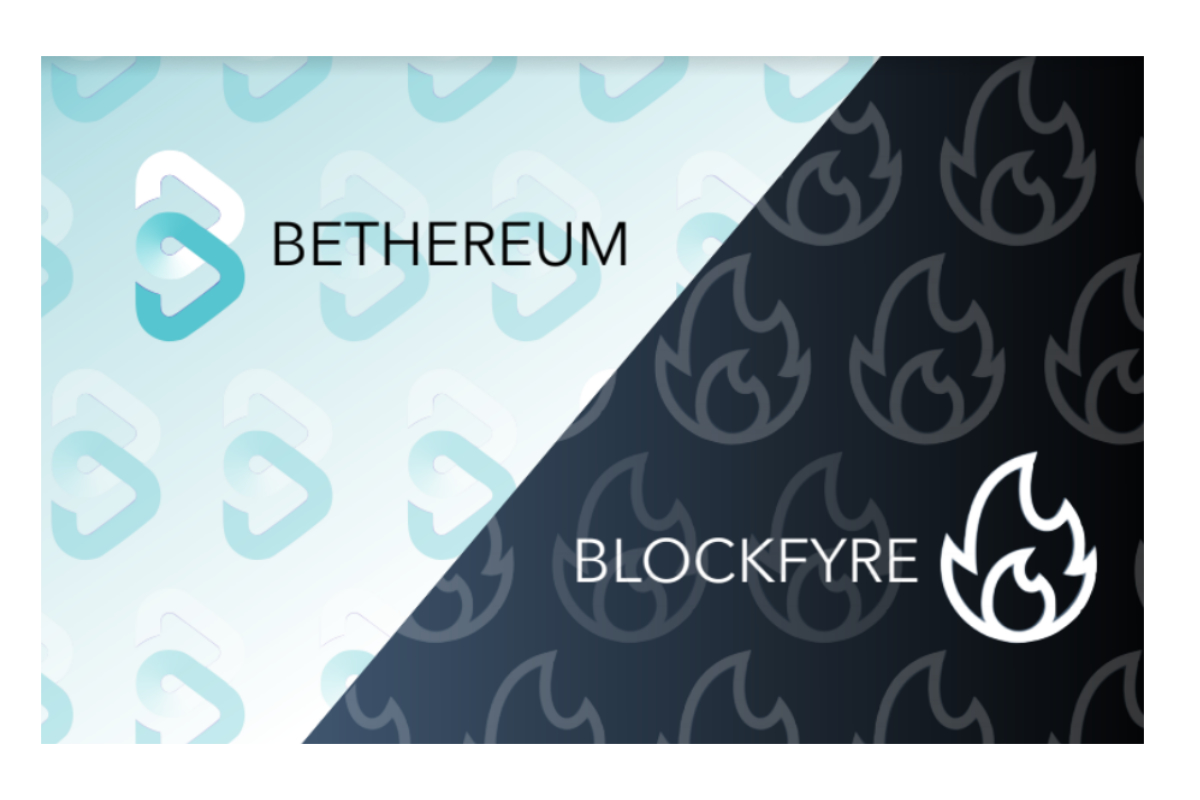 Reading Time:
< 1
minute
In an extensive report, prominent research house Blockfyre just awarded Bethereum with the highest rating they've ever assigned to any of the 60+ projects they reviewed (relative to maximum points).
Blockfyre is one of the leading analytic researchers providing valuable investment insights into Blockchain and cryptocurrency assets.
Their report on Bethereum highlighted how the innovative peer-to-peer betting platform provides a real solution to key industry challenges. In particular, their analysts appreciated how Bethereum aims at bringing fun and social into betting by implementing industry-first gamification and social elements. They were also impressed by Bethereum's large and active community as well as the solid team and advisors. Check out the report here.
Blockfyre gave very warm support to the project, stating: "As the market matures, the only projects that will survive are the ones with market-fit products and a good revenue model. Bethereum has a very interesting idea that can potentially disrupt the online betting market, combined with a small market cap and a working product, which makes it a project to keep an eye on. The Bethereum team has a very strong presence at conferences and pitch contests, which brings a lot of awareness and networking and with the amount of awards and pitches they managed to win show the potential of the project and the recognition of the idea."
Giacomo Tognoni, CEO at Bethereum, said after the report release: "I was very impressed with the professionalism of the Blockfyre team. Their analysts asked us very meaningful questions and were capable to derive powerful insights. The report is succinct, well written, and captures the essence of our vision and current standing. We are truly honoured for being evaluated as their highest-rated project to date, and we will keep doing our best to deserve this kind of recognition."
Spanish and German football giants join Sorare blockchain game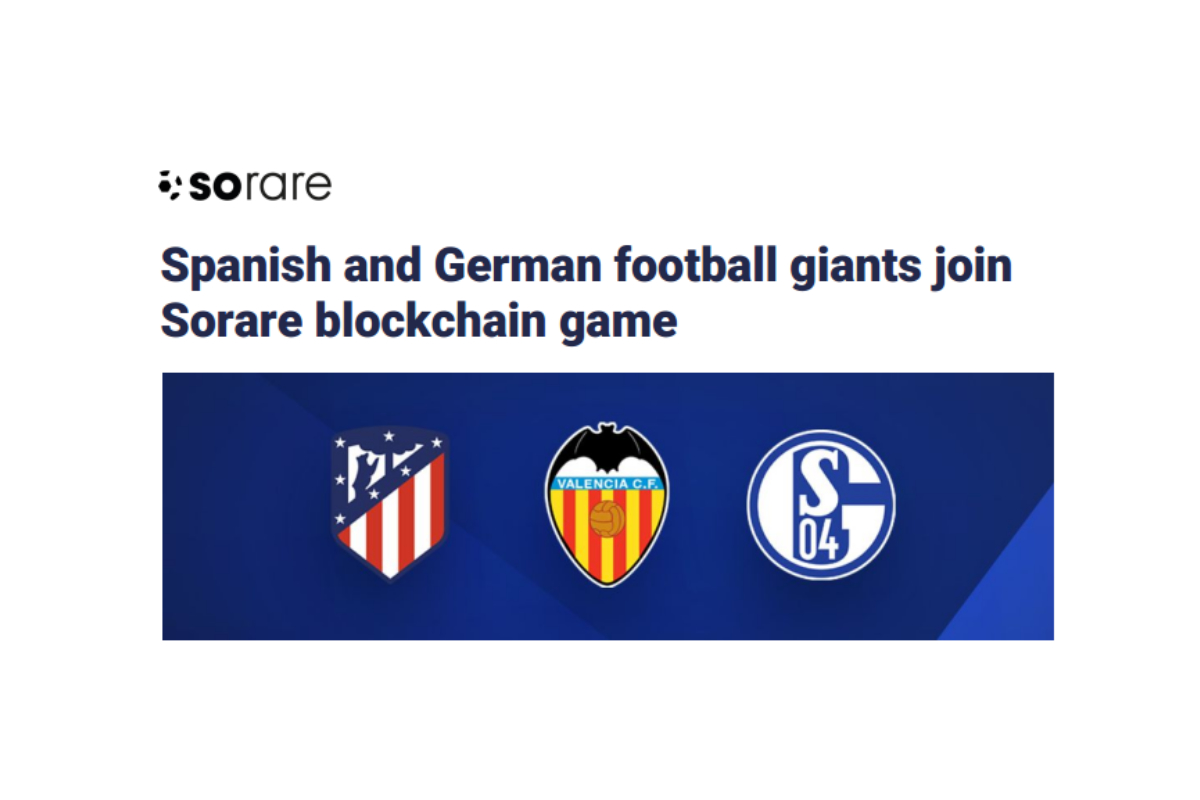 Reading Time:
2
minutes
Sorare, a fantasy football game where fans can trade official blockchain cards, and Spanish and German giants Atlético Madrid, Valencia CF and Schalke 04 have signed a landmark agreement to bring the benefits of blockchain gaming to football fans.
For decades, Football fans have traditionally collected and played with physical player cards but, when it comes to the digital world, this has never been possible.
Current digital games provide items that are neither scarce nor actually owned by the millions of gamers that play them.
Introducing Sorare Blockchain Cards
Sorare's blockchain player cards are limited edition digital collectibles that gamers can own, freely trade and use in a global fantasy game.
Sorare is already officially licensed by 30 football clubs with dozens of other major clubs lined up and ready to be announced throughout the remainder of the season.
In Sorare, managers compose teams of 5 blockchain cards to compete in Fantasy Football Leagues to earn prizes and unlock achievements.
Managers get ranked based on the performance of their players on the pitch, and bonus points related to the power of their blockchain cards.
For more information on Sorare, please visit sorare​.com
Nicolas Julia, Sorare Co-founder and CEO, said:
"We are very proud to have signed these agreements with Spanish and German heavyweights, and we thank them for their trust in Sorare. We see this as a game-changing announcement for the blockchain gaming and the football industry. Today's announcement marks a new step in our vision to create a global open gaming ecosystem."
Susana Martínez, Atlético Madrid Head of Licensing, said:
"Sorare's innovation and expertise make them a perfect partner to introduce this ground-breaking game and what we believe will become coveted digital collectibles for Atlético Madrid fans around the world. With already 30 football clubs officially licensed, Sorare is clearly leading the way in this new market."
Guillaume Henric-Coll, Valencia CF Licensing Manager, said:
"Sorare is a radical new way for fans to connect with Valencia CF players. We believe blockchain technology creates a truly unique product that fans can collect, manage and engage within a fun game, and we are excited to partner with Sorare to introduce these digital collectibles to the Valencia CF community."
CasinoCoin strikes Omnia Casino token deal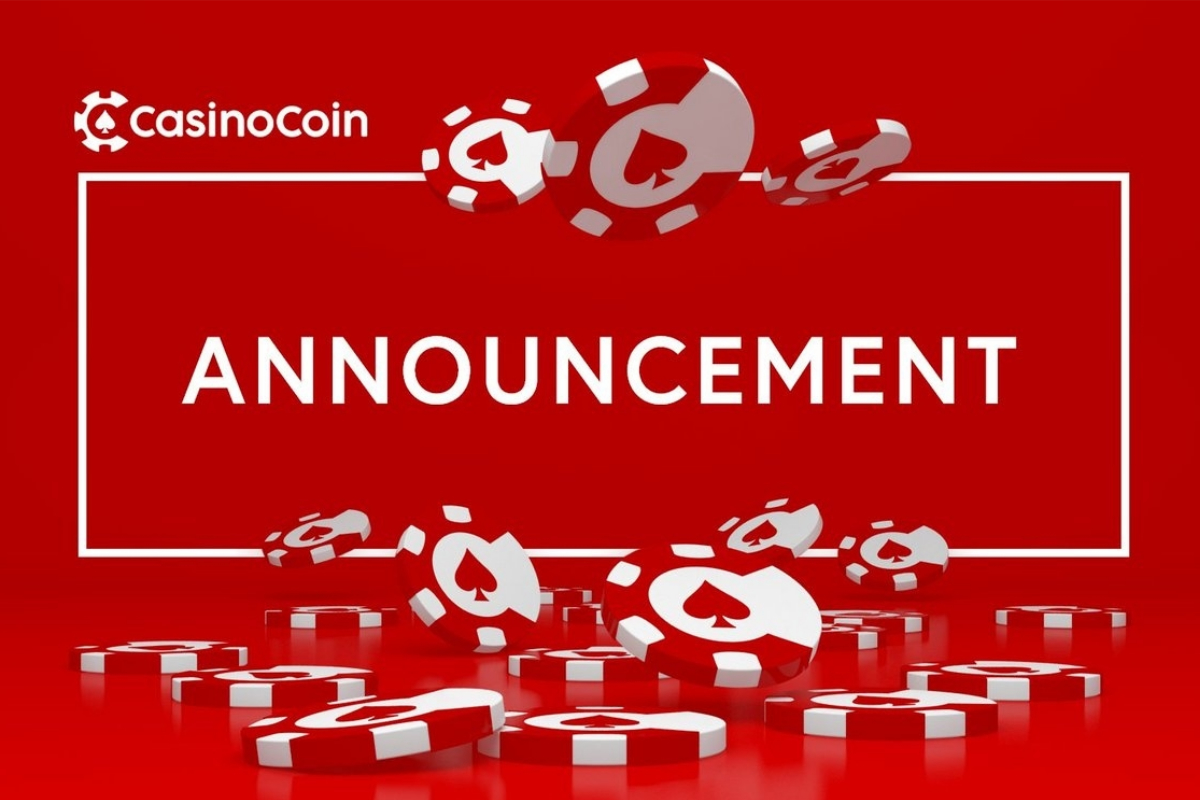 Reading Time:
2
minutes
CasinoCoin, the blockchain for gaming, has agreed a deal with leading operator Omnia Casino to launch a custom token that will power the casino's new loyalty and rewards programme.
Players will earn tokens as part of a new loyalty scheme, and will be able to spend them in a dedicated store in exchange for free spins, bonuses or branded items of the operator's choosing.
The token, a digital asset which sits upon the CasinoCoin blockchain, will be fully branded and controlled by Omnia Casino.
By leveraging the power of the CasinoCoin blockchain, which facilitates nearly instantaneous transactions at super low fees, the new Omnia Casino rewards programme will benefit from greater automation, security and engagement.
Sam Hobcraft, founder of Omnia Group, said: "Innovation is at the heart of Omnia Casino, so we are delighted to be the first major operator to move its rewards programme onto the blockchain.
"We selected CasinoCoin to power our new token because its technology is faster, more secure and more scalable than alternatives that we reviewed as part of the selection process. As the blockchain for gaming, and with a team that understands this space, they are the perfect partner and we look forward to building a long-lasting relationship."
John Caldwell, director of advocacy at the CasinoCoin Foundation, said: "Since we launched custom tokens earlier this year, we have seen forward-thinking gaming companies use the technology for very different purposes.
"Omnia Casino is the latest to find an innovative way to use our blockchain to deliver tangible, real-world benefits to its operation. By placing a custom token at the heart of its rewards programme we are able to help Omnia improve key metrics across the board, including security, automation and engagement.
"Adding a leading operator in Omnia to our network further underlines CasinoCoin's position as the blockchain for gaming."
Running a loyalty and rewards programme on the CasinoCoin blockchain confers several major benefits for operators. It reduces costs by increasing automation, eliminating the need for manual logging and combatting fraud.
With customers more likely to engage when they can choose their reward, tokenising loyalty makes it easier to offer players the opportunity to spend their points at multiple vendors, or even exchange them with friends.
Over the past few months, a number of gaming companies have struck deals to launch custom tokens on the CasinoCoin blockchain, including leading roulette manufacturer Cammegh and eGamingFund, a one-stop, licensing and distribution platform for games developers.