University of Bristol's Personal Finance Research Centre and GambleAware partnership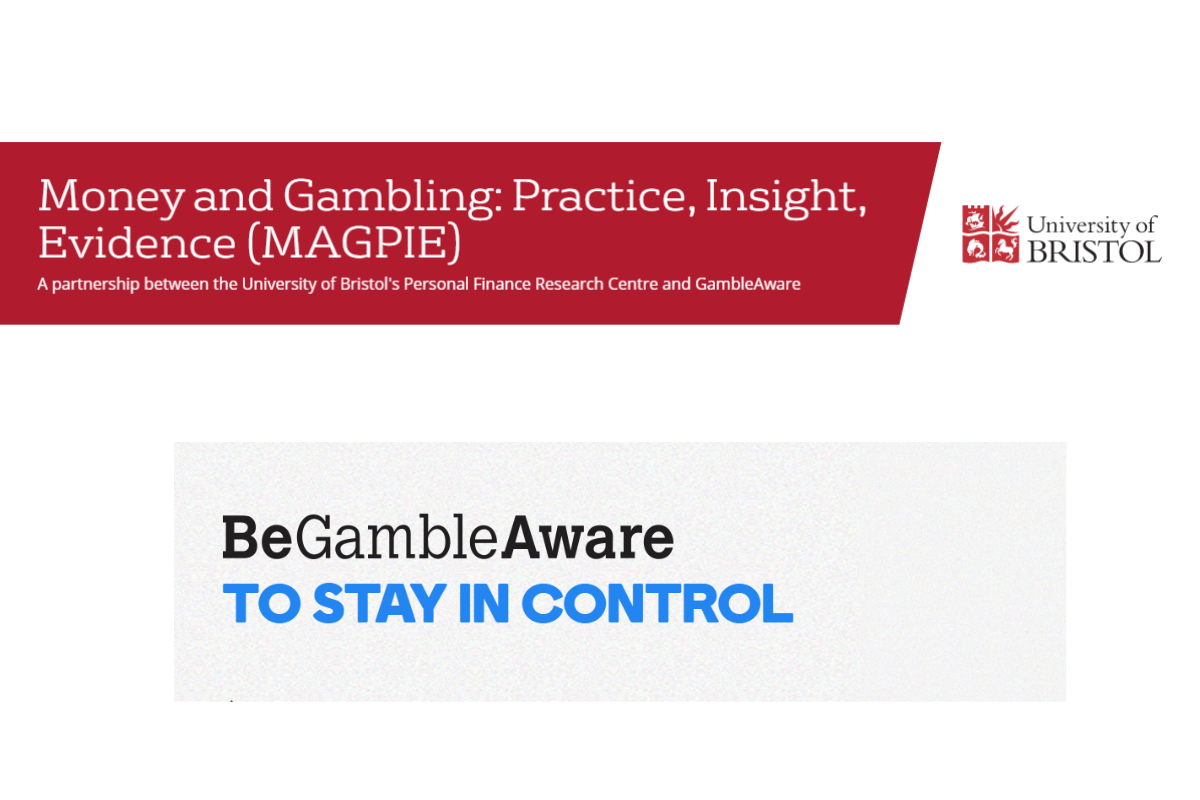 Reading Time:
3
minutes
With around one million people in the UK suffering the negative consequences of gambling, some banks have introduced spending controls or 'gambling blocks' to help their customers. But do these measures work and what more can be done?
A research partnership between the University of Bristol's Personal Finance Research Centre (PFRC) and GambleAware will examine how financial services organisations can best help people who experience, or are at risk of, gambling-related harm.
Researchers will engage with people affected by problem gambling, those working in the gambling and financial industries – including high-street banks, lenders and debt collection agencies – as well as treatment and support organisations, to explore a range of ways to mitigate the financial losses and other harms inflicted by risky gambling behaviour.
The three-year programme will address growing concerns around the severe financial and social consequences of gambling.
It comes as several UK banks – most notably Barclays, Monzo and Starling – have introduced 'gambling blocks'. Once turned on by customers, these essentially prevent spending on a bank card at gambling outlets, both online and in-person.
The first six-months of the programme will investigate the effectiveness of gambling blocks and how their potential could be maximised. As the programme evolves, other topics might include practical guidance for financial services firms about how best to support customers affected by gambling; identifying effective financial self-help for gamblers, such as apps, budget planners or money guidance; and the feasibility of a 'single gateway' for credit self-exclusion.
Professor Sharon Collard, from the PFRC at the University of Bristol, is leading the programme and said: "We know that people in recovery from problem gambling already use informal workarounds to prevent themselves from spending money on gambling, such as forfeiting their card to a third party or scratching off the card security number.
"The new solutions from banks, however, allow customers to do this more formally – and, possibly, more successfully. But at present there is limited evidence about the effectiveness of such spending controls, nor about the characteristics of those who use them.
"We also don't know much about the unintended consequences of these spending blockers. For example, whether it leads to customers withdrawing more money as cash and gambling with that.
"We're looking forward to working with a wide range of stakeholders – especially those with lived experience of problem gambling – to come up with some real tangible solutions to benefit everyone."
Dr Jane Rigbye is the Director of Education at GambleAware and said: "We want to prevent people from getting into problems with their gambling and we welcome the proactive steps that some banks have taken to protect their customers. People must be able to gamble in a safe environment, so we are pleased to be commissioning this project to determine how financial organisations can best protect people from gambling harm."
Around seven in ten people seeking help for gambling problems report that they are in debt, with a third of these owing £10,000 or more.
Between 2007 and 2014 there were an average of 500 bankruptcies per year known to be linked to gambling – although the true figure could be much higher because people may not disclose that their bankruptcy is related to gambling.
Owen Baily, Peer Support Worker at London's National Problem Gambling Clinic, has overcome a serious gambling problem and said: "I'm really glad that this new programme will explore and identify ways financial services organisations can help to reduce gambling-related harms.
"I know from my personal first-hand experience through having overcome a serious gambling problem, and knowing many others that have, that dealing with gambling debt and creditors proves very challenging.
"Financial services organisations – when it comes to this very specific customer vulnerability – can collaboratively play a big role in preventing the escalation of a problem and also aid in the recovery process, improving overall wellbeing, minimising chances of relapse and aiding the recovery process sooner."
Christopher Woolard, executive director of strategy and competition at the Financial Conduct Authority, said: "We welcome this new research, which aims to support initiatives to protect vulnerable consumers from harm. We look forward to the outcomes with interest."
Also welcoming the new partnership, Dr Henrietta Bowden-Jones OBE, Consultant Psychiatrist in Addictions and Director of the National Problem Gambling Clinic in London, said: "The financial services sector can play an important role in helping create a safer environment for people with gambling problems, for example by making it easier for individuals to limit their gambling spend."
Get involved in the research
In order to build the evidence-base, researchers will be working closely throughout the programme with financial services firms – but, more importantly, the research will place people with lived experience of problem gambling at its centre, as well as those with expertise in the treatment and support of recovering gamblers.
If you're interested in being part of the research programme, or if you simply want to be kept updated, you can join our money and gambling network by filling out this short form.
Players Can Still Vote for Their Favourite Finalists in the AskGamblers Awards Race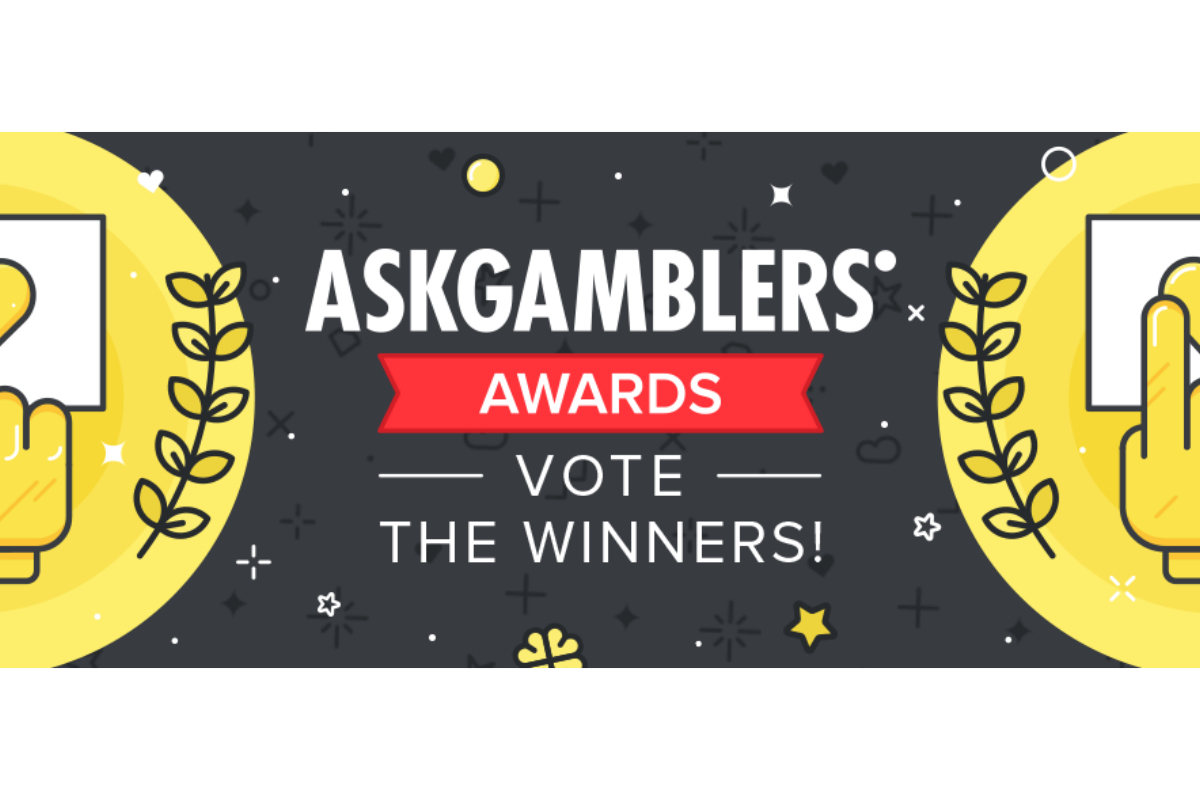 Reading Time:
2
minutes
The top 10 finalists are lined up within all four categories, and the ultimate winner's title per category is anyone's game at this point. With two more months left until the voting phase is closed, the players are encouraged to give their final say and help choose the Best Online Casino, the Best New Online Casino, the Best New Slot and the Best Software Provider winners.
The AskGamblers Awards will be officially closing on 17 January 2020, on the night of the AskGamblers Awards.
Good news for everyone who still hasn't had the chance to cast their vote and help AskGamblers choose the Best Online Casino, the Best New Online Casino, the Best New Slot and the Best Software Provider winners – there is still time to vote, and the only condition is to be a registered user on the AskGamblers website.
AskGamblers' Head of Account has excitedly shared his anticipation for the announcement of the winners' names and the AskGamblers Awards night, too: "Everyone's biting their nails, waiting to see who the winners are going to be. We've been in this for so many months and the fact that the end is so close is keeping us all exhilarated! We couldn't be happier about the way the process has been going so far. The night of the announcement will be spectacular for sure, and I guess all we can do now is wait for the players' final votes. So exciting!"
The voting process is taking place on the AskGamblers Awards website, with each player granted the opportunity to vote for only one of their favourites in each category. Once the vote is placed there is no turning back, meaning – the players can't take their vote back, vote several times per category or rethink their choice.
A reminder concerning categories available for voting:
Best Online Casino – The players vote for, in their opinion, the online casino they've had the best experience playing at. This category lists casinos that have been around for a while and have successfully kept their good name intact by continually providing quality gambling opportunities.
The online casino brands that have made the cut are as follows: Betsson Casino, Bitstarz Casino, CampeonBet, Everum Casino, EnergyCasino, Gunsbet Casino, King Billy Casino, Konung Casino, Mr.Play and Platincasino.
Best New Online Casino – The category lists new online casinos to have recently come around and become the players' gambling go-to. In the industry that's as competitive as this, it is true success for new casinos to be approved by both veteran and new players.
The best new casinos listed are 21.com, BaoCasino, MonteCryptos Casino, Maneki, Sportsbet.io, Spinia Casino, SlotWolf, Syndicate, Wishmaker, and Wazamba Casino.
Best New Slot – Spinning reels is one of the players' favourite gambling activities, and when new slots come about, the excitement is almost palpable. This category lists new slots in the industry the players have accepted, approved, and potentially grown to love.
Gamingtec Marketers Visited SiGMA'19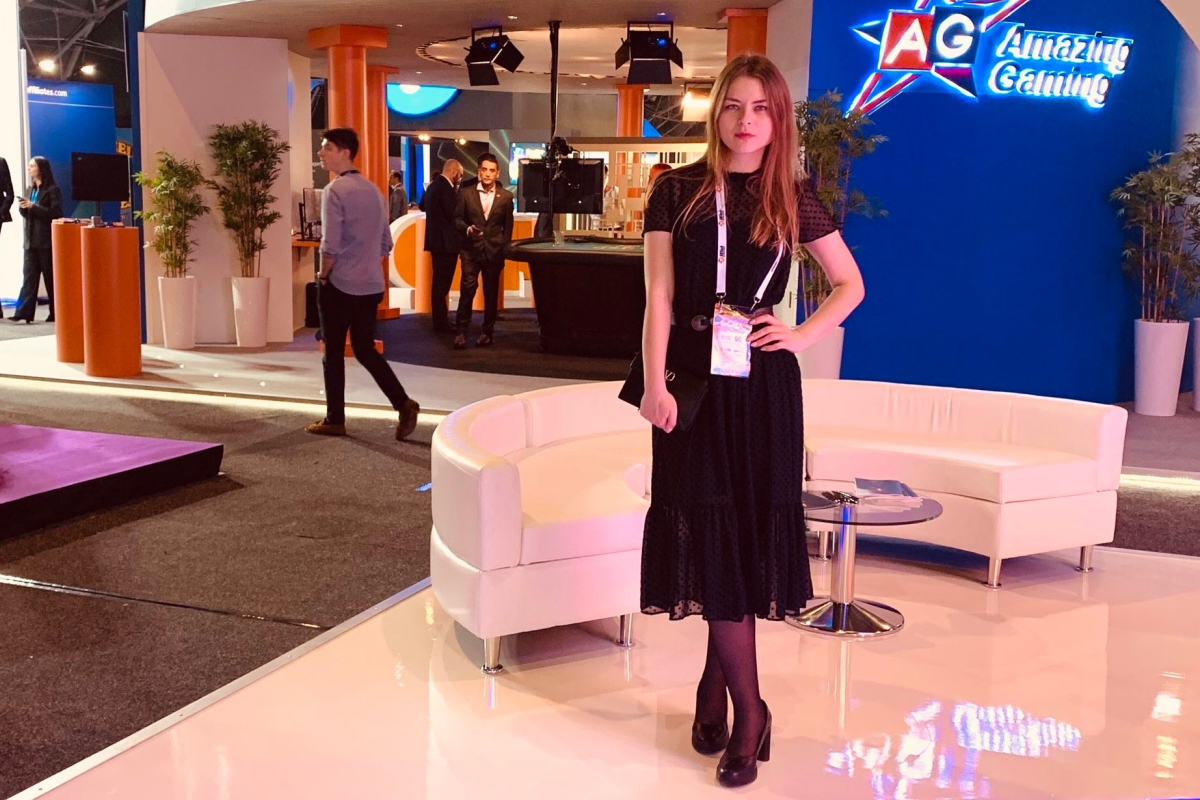 Reading Time:
< 1
minute
The Gamingtec marketing team visited SiGMA'19, which took place between 27–29th November at the Malta Fairs and Conventions Centre in Ta' Qali. The event brought together participants from 80+ countries, who attended conferences, workshops, networking events, and visited the high-energy expo floor.
Malta, well-known as a leading iGaming hub, gathered acknowledged experts and exhibitors at the convention centre. Among the main topics discussed during the summit: finance and blockchain solutions, regulation and compliance across jurisdictions, eSports and sportsbooks.
Olga Stoyan, Chief Marketing Officer of Gamingtec: 'SiGMA is a must-see iGaming event. Our team was pleased to attend workshops and panel discussions. Great emotions, ambitious projects, and excellent networking – we got everything we had expected and even more! This kind of event always creates next-level business opportunities for the global iGaming sector and we are happy to move with the times'.
She added, 'Gamingtec offers a full turnkey solution that includes a sportsbook, casino, games, payment solutions and front-end know-how. Understanding of the needs of an affiliate segment is crucial for us to build strong marketing campaigns for our partners and provide advanced CRM services to them'.
'Visiting such ambitious summits as SiGMA is useful. I was pleased to see the innovations presented by game developers. There were new technologies for slot games and live casinos. Gamingtec tries to increase the number and variety of games integrated into our smart gaming platform', stated Olga Stoyan, CMO of Gamingtec.
Work, win, party, repeat! Two prizes for one month for EGT Interactive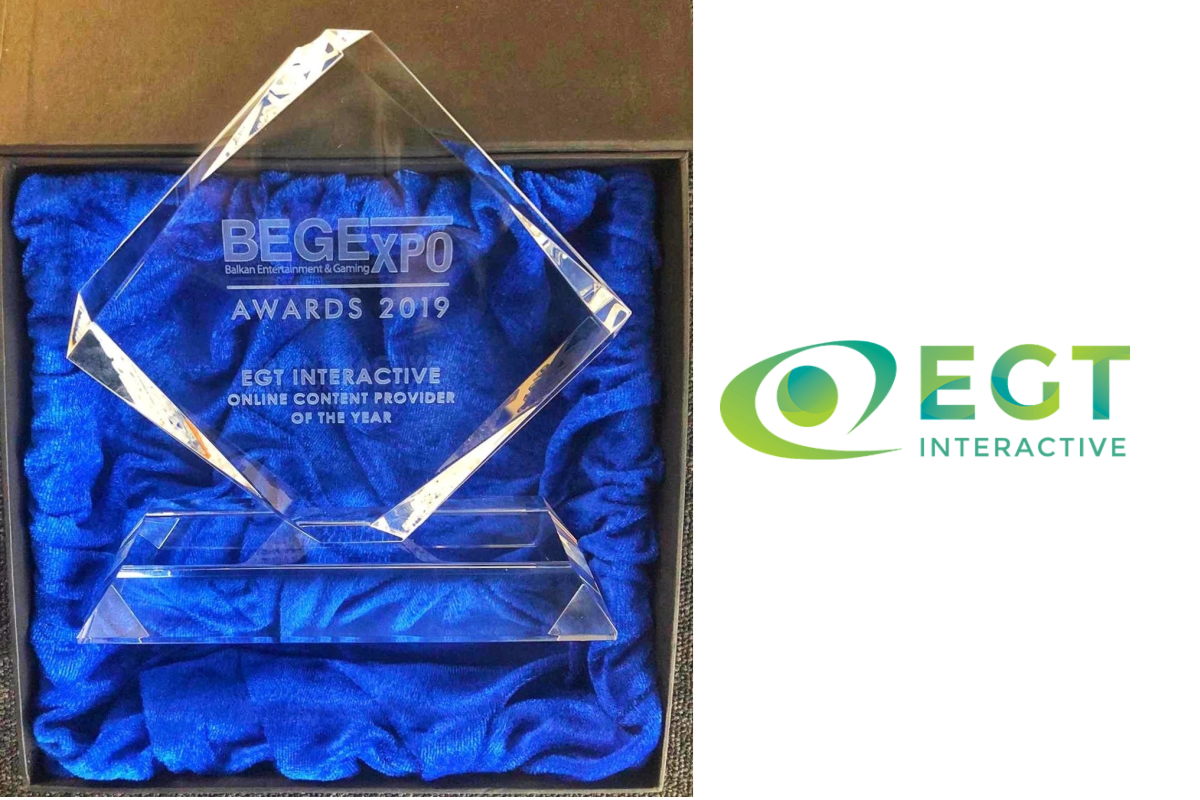 Reading Time:
< 1
minute
EGT Interactive is extremely happy to share the emotions experienced a couple of days ago.
What an Expo, what an emotion! EGT Interactive had an extremely successful days at BEGE Expo this year. So many visitors got the chance to get familiar with the latest releases of the top-notch video slots and complete solutions for iGaming. The cherry on the cake was the 1st prize for "Online Content Provider of the year"! More over, that such recognition comes wright after another one – 1st prize at SEG awards for "Rising Star in Online Casino Technilogy" in Milan just a week before this one.
"We are more than happy to see the results of the hard work of all the teams here at EGT Interactive. These prizes are high acknowledgment that we are on the right path, which is the real, huge prize for the efforts of all teams at EGT Interactive. Thank you BEGExpo! Thank you SEG! Thank you EGT Interactive team. You are fantastic!" Said Irina Rusimova, Business Development Manager at the company.