Scientific Games Reimagines Play at G2E 2019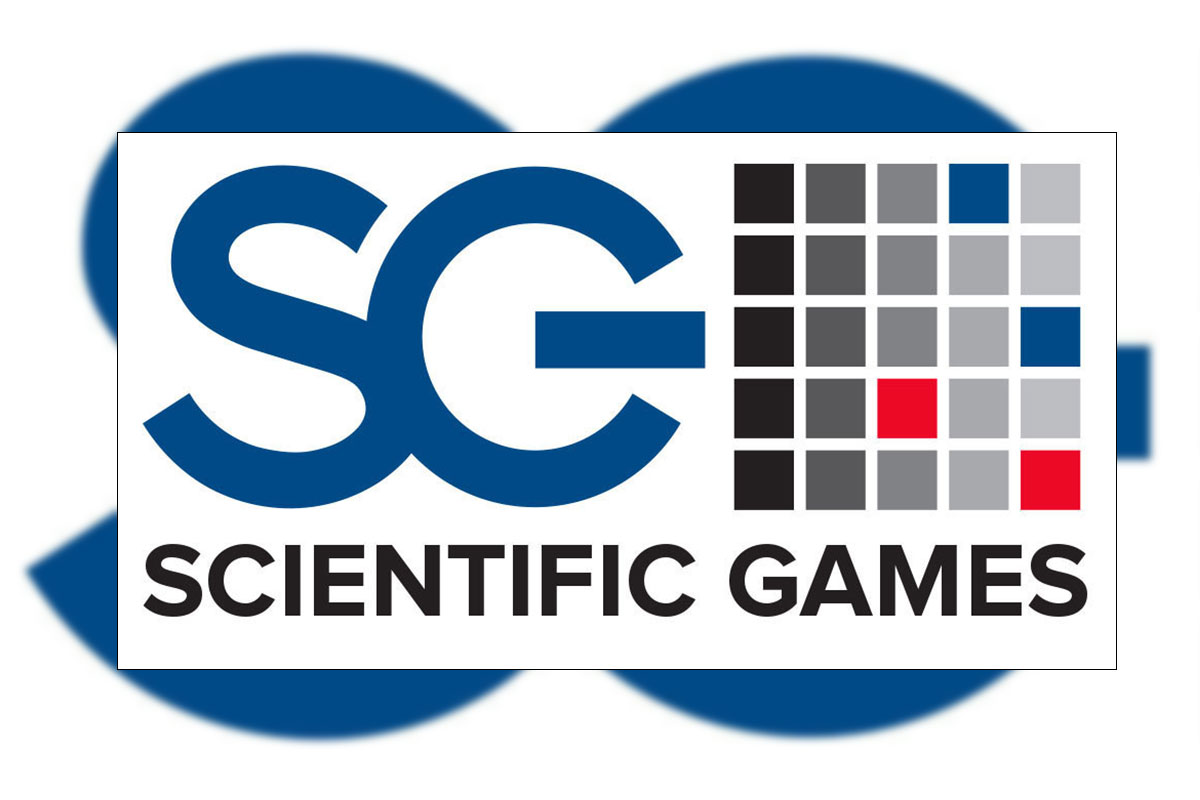 Reading Time:
6
minutes
Industry leader brings exciting new games, revolutionary technology and player-centric solutions to show floor
Scientific Games Corporation, through its subsidiary, Bally Gaming, Inc., showcases its commitment to Reimagine Play™ at the 2019 Global Gaming Expo ("G2E") Oct. 14-17 in booth #1116 at the Sands Expo in Las Vegas.
Visitors will get a firsthand look at passion-filled, entertainment experiences, built on the games, technology and products that players and partners love. It all comes together in Scientific Games' entertainment ecosystem powered by advanced solutions, systems and technology designed to increase player engagement and provide the most complete operational enhancements for the Company's partners.
At G2E, Scientific Games will showcase its own great casino games like Ultra Hot Mega Link™ and Drop & Lock™ and its new licensed brand games such as MONOPOLY Money Grab™ and JAMES BOND™ DIE ANOTHER DAY™. The Company will be launching OpenGaming™, its new full-suite of engaging iGaming content and reliable platforms, and feature their thrilling new game Mega Drop™ Quest. The Company will also offer an incredible world of play with SG Game Service, which allows players to enjoy proven slots, keno, poker, electronic table games and sports wagering on a single device. In addition to these great games, Scientific Games will demonstrate the amazing capabilities of its turnkey, yet modular, sportsbetting solution, OpenSports™.
"At Scientific Games, we love to make great games that players and partners love," said Barry Cottle, President and CEO of Scientific Games. "It's our passion to create the best products and pioneering services for our players and partners, and we are thrilled to showcase our amazing new product line up at G2E."
In recognition of Scientific Games' commitment to excellence, the Company has been shortlisted for seven 2019 Global Gaming Awards: Land-Based Product of the Year, Industry Supplier of the Year, Customer Loyalty Program of the Year, Slot of the Year, Digital Industry Supplier of the Year, Digital Product of the Year and American Executive of the Year – Barry Cottle.
Great Games that Players Love
Leading the industry in the creation and design of gaming content, Scientific Games will bring together game series built on success, cutting-edge hardware and celebrated licensed brands for a dynamic player experience at this year's show. Scientific Games will debut a great line-up of new games including:
WILLY WONKA™ Everlasting Gobstopper on the Gamefield™ 2.0 cabinet
JAMES BOND DIE ANOTHER DAY on Wave XL Horizon™
MONOPOLY Big Wheel Railroads on TwinStar® 

3RM

 Wheel
Ultra Hot Mega Link on the TwinStar® Wave XL
Dancing Drums® on the new TwinStar® 5 Reel Mechanical
New Drop & Lock Series on the TwinStar® Wave XL
Ultimate Cash Spin on the new TwinStar J43 Motion Wheel™
Technology Underpins Great Content
Scientific Games is also showcasing cutting-edge new technologies from outside the gaming industry, which makes games more dynamic, provides a more frictionless experience for players and enables operators to run their businesses more efficiently.
SG Game Service allows players to enjoy proven slots, keno, poker, electronic table games and sports wagering on a new suite of low-cost gaming devices.
SG Unified Wagering provides new ways for enabling sports wagering across an entire casino floor, not just the sports book. Cashless solutions utilizing SG Unified Wallet power not only the SG Game Service suite of new devices, but also the rest of the Scientific Games' Entertainment Ecosystem ranging from Electronic Game Machines (EGM's) to tables.
Scientific Games is also showcasing SG Vision object recognition technology across tables for chip and biometrics, EGM's, and new form factor gaming devices providing protection for players and the most accurate player tracking data solutions for operators.
Finally, a new cellular telemetry solution for EGM's, SG Connect, provides insights into machine health and player preferences to allow better content to be created while reducing operating costs for casino operators.
Systems Advance to New Heights
Scientific Games' cashless solutions, engagement tools and data capabilities that can revolutionize the floor will be on display.
SG Cardless and SG Unified Wallet offer player convenience.
Rewards Quest enables customized player engagement through achievements, badges, and rewards.
Player Boutique® automates gift programs to enhance the player experience and improve operating efficiency.
Praxis Analytics® leverages big data to improve ROI on marketing expenditures.
SG Vision technology enables new Systems products for patron identification and chip tracking to revolutionize player loyalty programs and table operations bringing bonusing to tables which is an industry first.
Revolutionary Table Game Technology
Scientific Games will display impressive table game products that up the ante for players and partners and include:
The groundbreaking new, MDX™ shuffler, has the capacity to shuffle four to 10 decks of cards. MDX has a 10 deck sorting capacity and eliminates edge sorting as well.
The table progressive game is reimagined with GM Atlas™, a next-level progressive operating system. The system offers new bonus and jackpot options and the ability to configure Must-Hit-By and random mystery prizes.
The dramatically redesigned Quartz™ cabinet is Scientific Games' latest electronic table game innovation. Quartz displays up to eight games concurrently on an immersive 26.5-inch LCD HD player touchscreen.
The Future of Sportsbetting
With an exciting debut earlier this year, Scientific Games' OpenSports platform delivers all the services an operator needs and players expect. Reimagined from the ground up, the fully modularized solutions bring together a comprehensive suite of sports betting technologies and memorable sports betting experiences for players.
OpenBet™ remains the core sports betting technology solution, the backbone for sportsbook operations, using Scientific Games' proprietary betting engines tested for scale in global sporting events.
OpenPlatform provides world-class, fully compliant player account and wallet services and functionality.
OpenTrade, powered by 

Don Best Sports

, offers 360-degree managed trading services including pricing, odds and feeds.
OpenEngage powers sportsbook operators with player focused flexible and innovative interfaces for digital (mobile apps, mobile web and desktop) and retail (SSBT, EPOS and Content Display).
OpenAccelerate helps operators implement, manage and run their day-to-day sportsbook operations. A team of experienced industry personnel designs and executes critical strategy to drive acquisition, retention, and player engagement.
Also new to the industry are Match HQ™ Scoreboards, immersing players in an onscreen, in-depth, game experience with play-by-play animations, commentary and real-time stats for live games across web and mobile. Another highlight for G2E is the OpenSports Retail Companion App. The app helps players bridge the gap between retail and digital wager by making selections and preparing wagers anywhere, anytime before setting foot in a venue.
The next phase of the OpenEngage digital front-end includes new betting features, an optimized user experience and engaging content to help operators maximize their players' experiences in the new world of online sports betting across regulated states in the U.S.
Digital Casino Best-in-Class Solutions
Scientific Games' recently unveiled its OpenGaming suite of products and features, which puts players at the heart of iGaming by packaging leading digital casino gaming technology and content into one seamless integration. As a scalable solution, the OpenGaming platform helps operators reach new players, manage player data and offer an unparalleled portfolio of online games from the world's largest library of in-house and third-party studios.
OpenGaming's digital casino content is delivered to players through a global content aggregation platform. This market-leading network gives operators access to a growing portfolio of over 2,000 game titles from its worldwide studio network, supported by player-centric features including:
Tournaments functionality for multiple games including time, wager size, and invite-only experiences. This provides players the chance to top the leaderboards and win great prizes.
In partnership with Amazon's GameSparks, Missions are set for players to win bonus features such as free spins, cash drops and exclusive event access. Missions is already available across more than 500 games and 25 independent studios.
The Mega Drop™ Jackpot System is a must-drop, multi-level jackpot system that is accessible to all players at any level. Players are provided a chance to win one of three progressive jackpots that are not time-based for fairer delivery, filling a gap among existing must-hits jackpots.
At G2E, customers will also get a sneak peek at Pillars of Asgard, representing the highest volatility slot title from the renowned NextGen studio in Sydney, Australia. Offering an unprecedented one million ways to win with the new gaming engines, Wild Multipliers, Floating Wild Stacks and Buy Pass™, where players can purchase direct entry into the bonus round.
Industry-Leading Lottery Solutions
G2E visitors will also experience Scientific Games' industry-leading lottery retail and digital innovations.
PlayCentral®HD, now with advanced vision technology, is a high-definition player self-service experience that offers a full portfolio of lottery game entertainment and convenient mobile and payment card options.
PlayCentral 54 makes its mark at G2E this year touting the Walmart Services Division 2019 Supplier of the Year Award for Product. Custom-innovated for one of the world's largest retailers, PlayCentral 54 is the lottery industry's first low-height player self-service machine in market.
SCiQ® — an intelligent instant game ecosystem modernizing the lottery retail environment with technology that improves inventory management, accounting, merchandising and security, while providing big data to track, measure and optimize sales performance.
Learn more about Scientific Games iLottery solution, which is powering the most successful iLottery launch in North America for the Pennsylvania Lottery, surpassing the $500 million in sales milestone since May 2018 led by top-performing games such as Monster Wins®, Foxin' Wins® and Volcano Eruption®.
Scientific Games' digital solutions feature an advanced iLottery platform, expert managed services and an exciting portfolio of online/mobile lottery games. Since 2001, the Company has led digital lottery innovation with more than 700 interactive lottery games, mobile apps, player loyalty programs and other interactive products and services.
All ® notices signify marks registered in the United States. © 2019 Scientific Games Corporation. All Rights Reserved.
The MONOPOLY name and logo, the distinctive design of the game board, the four corner squares, the MR. MONOPOLY name and character, as well as each of the distinctive elements of the board, cards, and the playing pieces are trademarks of Hasbro for its property trading game and game equipment and are used with permission. © 2019 Hasbro. All Rights Reserved. Licensed by Hasbro.
WILLY WONKA & THE CHOCOLATE FACTORY and all related characters and elements © Warner Bros. Entertainment Inc. (s19)
007 and related James Bond Trademarks © 1962-2019 Danjaq, LLC and United Artists Corporation. 007 and related James Bond Trademarks are trademarks of Danjaq, LLC. All Rights Reserved.
About Scientific Games:
Scientific Games Corporation is a world leader in entertainment offering dynamic games, systems and services for casino, lottery, social gaming, online gaming and sports betting. Scientific Games offers the gaming industry's broadest and most integrated portfolio of game content, advanced systems, cutting-edge platforms and professional services. Committed to responsible gaming, Scientific Games delivers what customers and players value most: trusted security, engaging entertainment content, operating efficiencies and innovative technology. For more information, please visit scientificgames.com.
SOURCE Scientific Games Corporation
AGA, AGEM Launch Partnership to Combat Unregulated Gaming Machines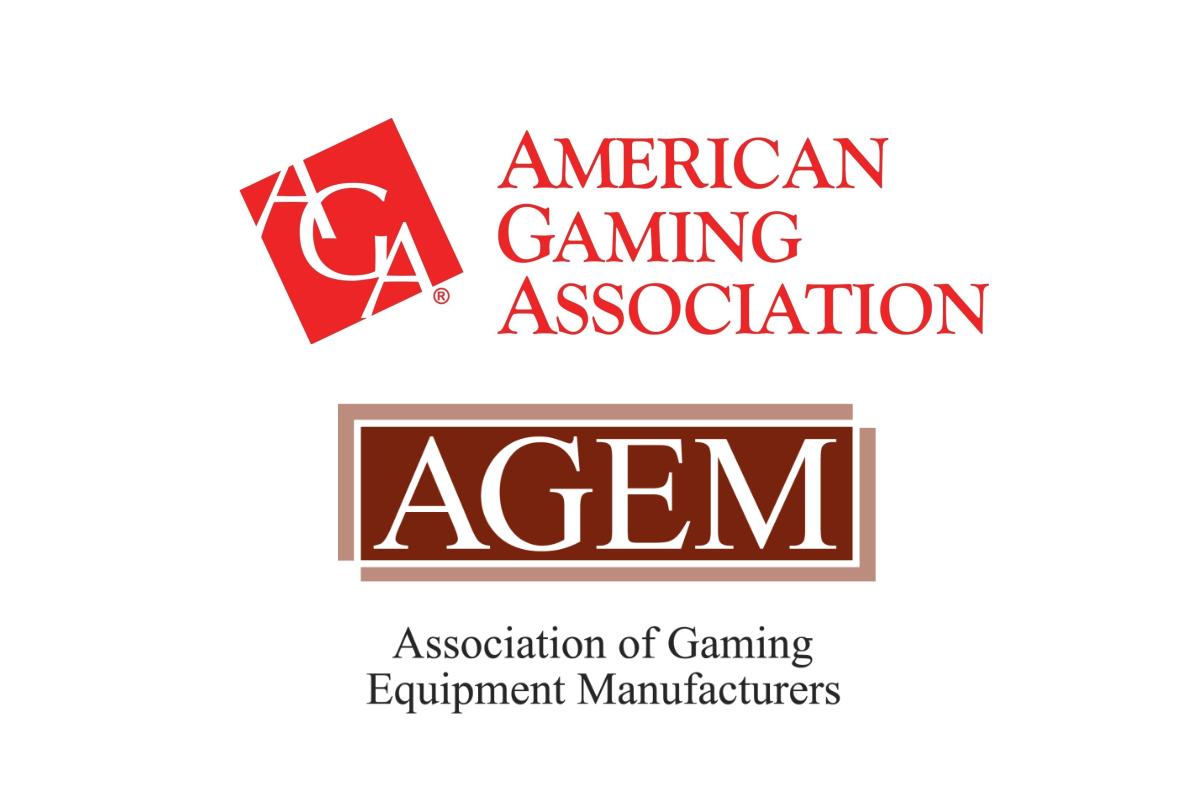 Reading Time:
2
minutes
Campaign Will Highlight Gray Market Misinformation
The American Gaming Association (AGA) and the Association of Gaming Equipment Manufacturers (AGEM) announced a new partnership to combat the unchecked spread of unregulated gaming machines throughout the United States. The ongoing campaign will focus on providing state and local policymakers, law enforcement, and regulatory agencies with new resources and tools to stop the proliferation of unregulated gaming machines.
Casino gaming is one of the most highly regulated industries in the U.S. with more than 4,000 state and tribal regulators dedicated to overseeing all forms of gaming, including electronic gaming machines. The recent growth of unregulated machines across the country raises a host of concerns which the organizations outlined in a fact sheet released today. Among them are the lack of testing, consumer protections, and responsible gaming measures, which underscore the need for states with gray market and illegal machines to make this a priority area of focus.
"Stamping out the illegal market that threatens the safety of consumers will always be one of the gaming industry's highest priorities," said Bill Miller, president and CEO of the American Gaming Association. "We are proud to work with the Association of Gaming Equipment Manufacturers and our fellow industry partners to combat the spread of illegal machines. The AGA is encouraged that policymakers in some states such as Virginia have begun to recognize the dangers of these machines and have taken recent legislative action toward outlawing them. Unfortunately, other jurisdictions where these machines have become pervasive may believe their only recourse is to regulate and tax them. Rewarding bad behavior is not the answer, and we hope our education efforts will make it clear that the only real solution is to stop the spread of these devices."
"The regulated gaming industry has rarely been more united on a singular issue and now we have a tool to address the misinformation and deception that unregulated machine companies use to confound law enforcement, the courts, and local citizens," said Marcus Prater, executive director of the Association of Gaming Equipment Manufacturers. "The spread of these machines represents a serious threat to the overall regulated market that has invested billions in infrastructure while also creating thousands of jobs and substantial tax benefits in the communities they serve. Moreover, unregulated machines prey on confused players who see slot machine symbols and think they're getting a fair chance when they absolutely are not."
More than 20 professional gaming organizations have joined the AGA and AGEM in opposition to the spread of unregulated gaming, including the National Indian Gaming Association, the North American Association of State and Provincial Lotteries, the International Center for Responsible Gaming, the National Council on Problem Gambling, multiple state casino and tribal associations, and both of the leading independent gaming equipment test labs. View the full list here.
Alabama Governor Kay Ivey Selects Gambling Expansion Study Group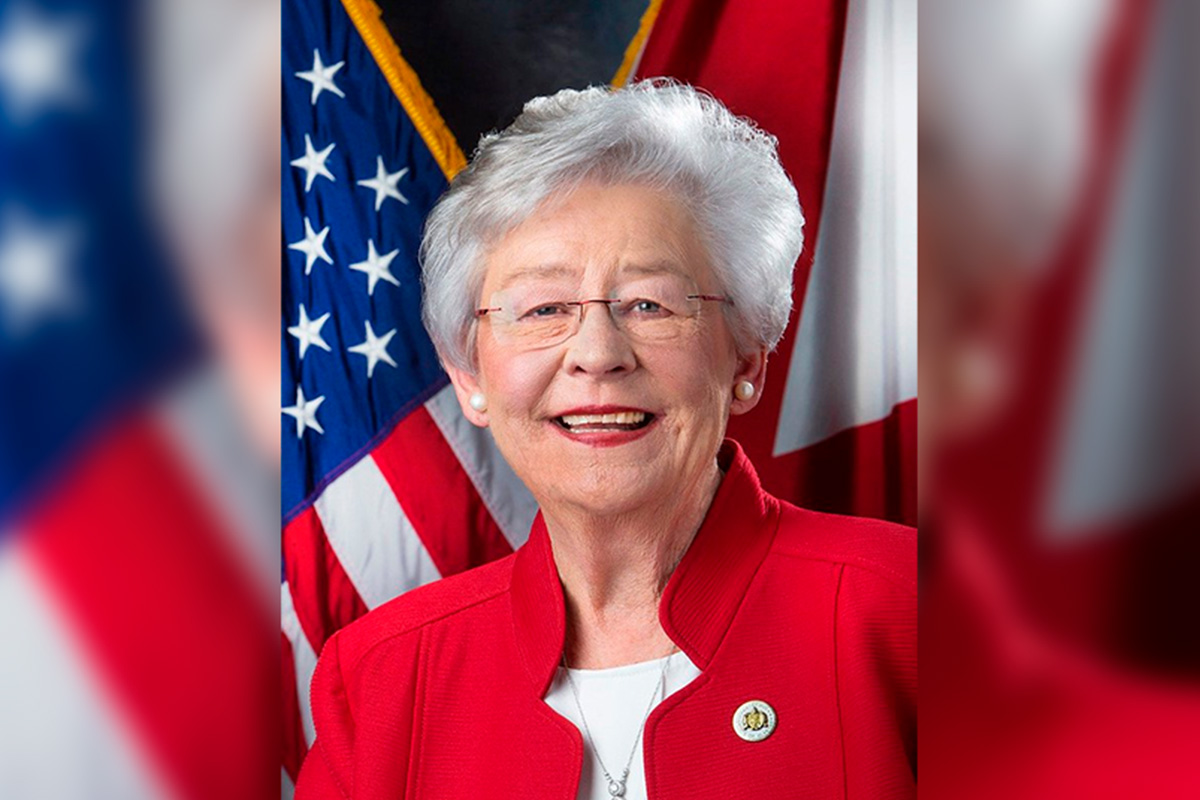 Reading Time:
< 1
minute
Alabama Governor Kay Ivey has selected a study group to investigate gambling expansion within the state. The group of 12 people will investigate to determine a gambling policy for the state and will provide a report by the end of this year.
Former Montgomery Mayor Todd Strange will lead the group. It is expected that the report will address several items, including how much revenue new games and facilities will bring to the state in revenue, as well as what impact these facilities will have.
"I am committed to, once and for all, getting the facts so that the people of Alabama can make an informed decision on what has been a hotly debated topic for many years. Without a doubt, there will be ramifications if we eventually expand gaming options in our state just as there are costs associated with doing nothing," Kay Ivey said.
"If we wait until Dec. 31, we've missed the November election. It's the most highly participated election in the state in a presidential year. We've got the factor of a hotly contested U.S. Senate race. The time to do a lottery is this November," House Ways and Means General Fund committee chair Steve Clouse, R-Ozark said.
GLI to Conduct 20th Annual North American Regulators Roundtable Next Month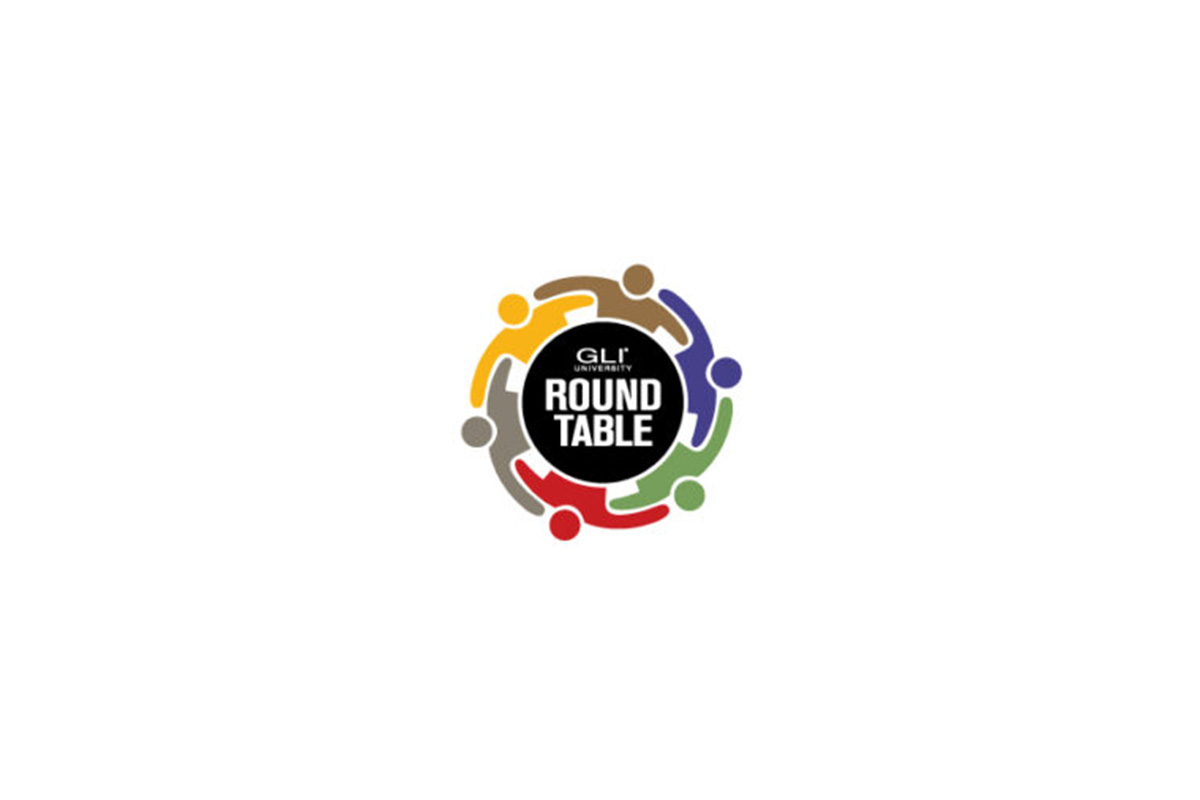 Reading Time:
< 1
minute
Gaming Laboratories International (GLI) is going to conduct its 20th annual North American Regulators Roundtable on March 4–5 at the Tropicana Las Vegas. The event features leading subject matter authorities from around the world addressing the gaming industry's most timely topics.
Delivering highly anticipated keynote addresses are NIGC Chairman E. Sequoyah Simermeyer and NIGA Chairman Ernie Stevens Jr., who will speak about the expansion of tribal gaming in the U.S. Additionally, futurist Gabe Zichermann will speak about gamification and artificial intelligence.
"We have labs strategically placed all over the world, and suppliers of all sizes bring their latest technologies to our labs at all phases of the R&D process. Because of that, we see the future as it is unfolding. With the Roundtable, we bring that prescient knowledge to regulators – guiding, educating, and working side-by-side to bring that future to fruition, providing insights from world-leading experts to help illuminate the path forward," James R. Maida, President and CEO of GLI.
The first day of general sessions will focus on the topic "Innovation," and will include several insightful panels, including "2020's Eight Top Gaming Innovations," "Envisioning Greater Added Value for Your Customers" and "Cross-Market Regulation of Sports Betting."
An attendee favourite is the annual Innovation Room and scheduled to appear this year are Marker Trax, Next Gaming, Scientific Games, Synergy Blue and the UNLV Center for Gaming Innovation.