Can We Agree On What Gambling Is? Don't Bet On It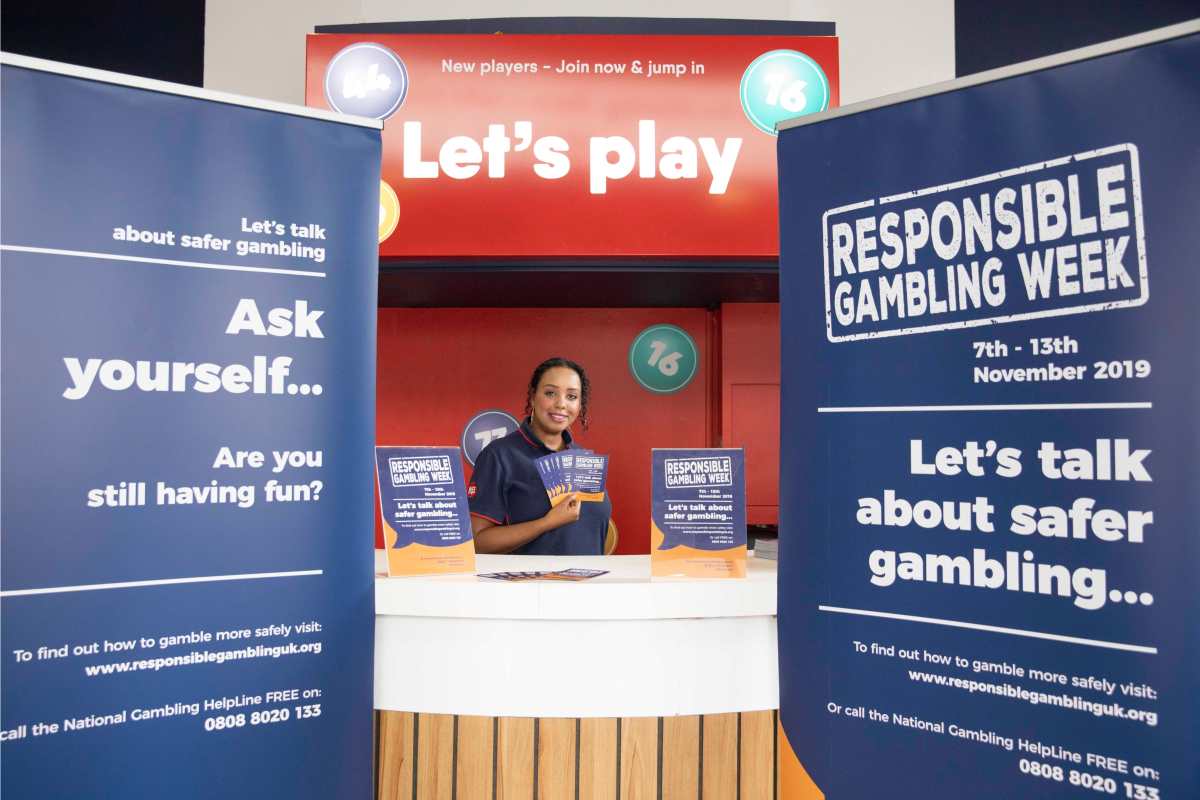 Reading Time:
3
minutes
ONLY ten per cent of people consider themselves to be gamblers even though one in two of those surveyed buy lottery tickets, one in three purchase scratch cards and nearly one in five enjoy betting on sporting events, a new poll has revealed.
YouGov questioned more than 2,000 adults about their gambling habits over the last 12 months and found widespread confusion about what counts as gambling. Forty-two per cent do not think that playing machine games in a seaside arcade is gambling and there is similar uncertainty about other 'softer' activities – 40% do not think playing in a bingo club constitutes gambling, or playing the lottery (33%), or buying scratch cards (29%).
Whilst 51% of people surveyed say they gamble for fun and enjoyment, or as a sociable activity, more than one in five (22%) say they do it to make money, highlighting a knowledge gap that needs to be addressed. Only 34% are familiar with the idea of researching the odds, setting a time limit (21%) or setting a loss limit (37%).
The poll was commissioned by the Industry Group For Responsible Gambling to coincide with Responsible Gambling Week (November 7th-13th), a national campaign in the UK and Ireland to promote safer gambling, supported by the industry and leading gambling charities. The objective is to get people talking about how to gamble responsibly, without putting themselves and others at risk, and to provide year-round advice and help at www.responsiblegamblinguk.org.
Although 77% of people believe they have enough information to gamble safely and responsibly, there is strong support for a public education campaign to promote safe gambling. Six out of ten (59%) believe it is as important, or more important, than a campaign to promote responsible drinking; or active lifestyles (55%), a smoke-free environment (55%), safe sex (54%) and healthy eating (53%). However, more than half (53%) are unaware of a campaign to promote safer gambling.
YouGov asked about the extent of people's gambling over the last 12 months.The Gambling Commission's most recent research (Gambling participation in 2018: behaviour, awareness and attitudes) found that 46% of people surveyed had participated in some form of gambling in the previous four weeks – up slightly from 45% in 2017.
The YouGov poll highlights the distinction people make between 'softer' forms of gambling, which many do not regard as gambling at all, and so-called 'harder' gambling, which they believe may not apply to them. However, Responsible Gambling Week encourages everyone to remember simple tips whenever and wherever they are gambling. The poll gives an insight into the safer gambling messages people found most relevant to them:
'Only spend what you can afford': 55%
'Set your limits': 40%
'Never chase your losses': 39%
'Gambling is not the answer to any problem': 36%
'Gambling shouldn't interfere with personal relationships: 32%
'Gambling when angry or upset is not a good idea': 30%
More than 120,000 staff at thousands of gambling venues across the UK and Ireland and online sites are taking part in Responsible Gambling Week, initiating conversations with customers about safer gambling as part of an on-going commitment by operators to train staff to engage pro-actively with customers and intervene when necessary.
The poll found that customers expect to receive information about safer gambling from operators. Thirty-five per cent said they would find it most useful to be given information when they register to play or begin playing; 25% want to be signposted to information whilst playing; and 20% would find it most useful to be contacted directly by operators by email or telephone. Only 15% of customers would find it most useful to receive information from family or friends.
John Hagan, chair of the Industry Group For Responsible Gambling, said:
"This research highlights the importance of educating everyone about the importance of safer gambling, including those who think the messages do not apply to them. Every problem gambler is someone who once thought they didn't have a problem. Most people gamble responsibly and purely for enjoyment, but we want safer gambling messages, such as setting time limits or spending limits, to become as instinctive as putting on a seatbelt when you get into your car.
"Promoting safer gambling is a year-round responsibility, which operators and their staff take very seriously. The poll shows there is strong support for a public education campaign and the objective of Responsible Gambling Week is to educate people about safer gambling, but the campaign is just one aspect of the work being done by the industry throughout the year to protect its customers".
YouGov interviewed 2,006 adults in Great Britain on August 22-23, 2019. Questions relating specifically to gambling messaging and motivation for gambling were asked to an unweighted base of 1,811 adults who said they had taken part in one of the listed gambling activities.
NOVOMATIC now G4-certified, the highest international player protection standard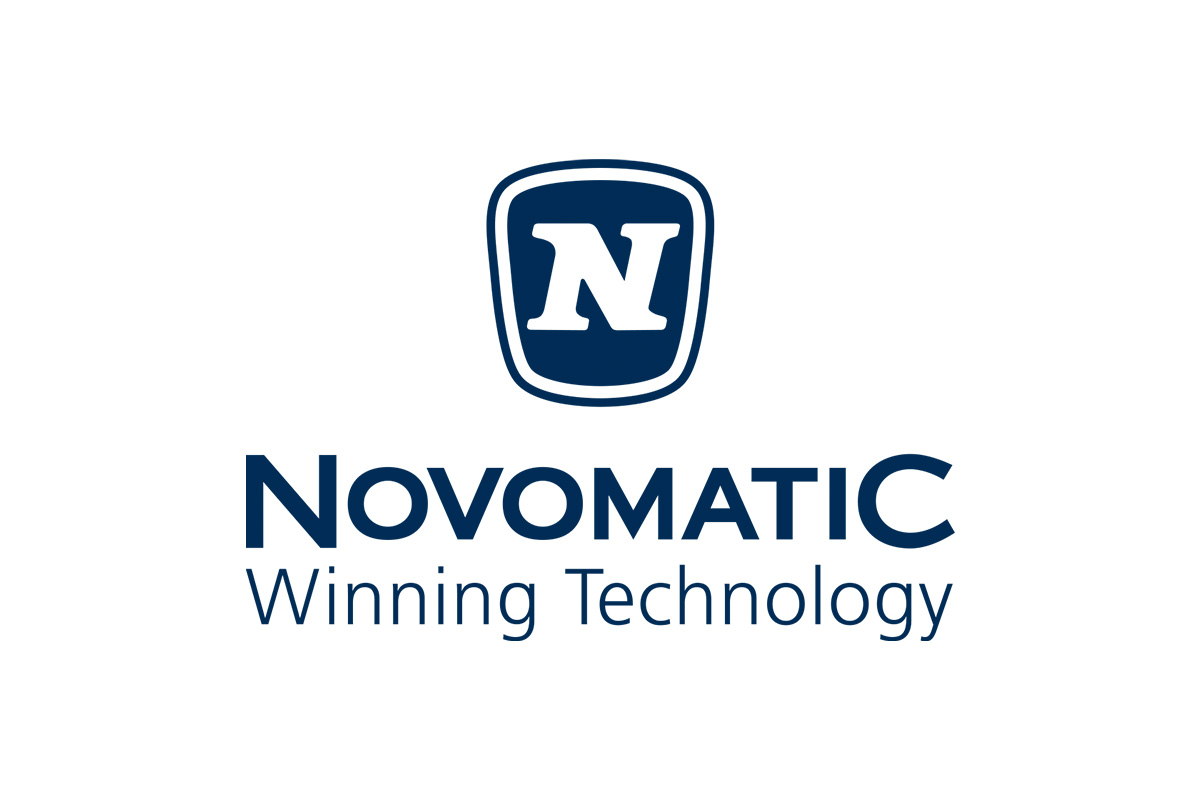 Reading Time:
3
minutes
This voluntary certification, which goes far beyond what is required by law, underlines NOVOMATIC's position as a provider of responsible gaming. At the same time, it confirms the effectiveness of NOVOMATIC's technology offered around the world to improve player protection.
"The NOVOMATIC Group is one of the largest gaming technology companies in the world, employing more than 30,000 people. This means we have a special responsibility and will certify the majority of our business in line with the strictest player protection standards around the world. This creates a minimum standard that is high across the Group, thereby enabling us to help our customers to use our products and services in a safe and conscientious way," said NOVOMATIC CEO, Harald Neumann. "We are proud to be the first Austrian and only company worldwide to receive the coveted G4 award in the most important business segments of the gaming industry. This recognition underscores our industry leadership and bears testimony to our efforts to provide responsible entertainment."
G4 is the international standard for responsible gaming. It was established in 2003 by experts in the field of gaming addiction prevention and responsible gaming. The standard goes well beyond what is required by law and is considered by experts to be the world's most recognized standard covering all business segments of a gaming company. Some 100 criteria are tested by independent auditors before certification is awarded. These range from in-house guidelines and codes of conduct, staff training on addiction prevention, age identification and youth protection, to information for customers on the risks of gaming, self-limitation tools and self-blocking options. The certificate must be renewed every two years by means of recertification on the basis of improvements made. The standard is continuously updated to reflect the latest scientific findings.
NOVOMATIC AG and a total of ten of the top-performing subsidiaries in Austria, Germany, the United Kingdom and the Netherlands have successfully undergone the strict G4 certification process. Work to certify other companies is already underway. This means that, in the coming year, the lion's share of Group revenue and employees will be certified according to G4, a unique achievement in the industry.
"We are delighted to have achieved the coveted G4 certification, which is unique in the industry on this scale across many countries and business segments. This illustrates our responsible approach to youth and player protection. Yet, we also show how important responsible gaming is to us in our position as a supplier of technology," said Dr. Eva Glawischnig, Head of Group CR & Sustainability.
"I am delighted that NOVOMATIC and its largest international subsidiaries have been certified to the G4 standard in just one year," said Ynze Remmers, Lead Auditor at Global Gambling Guidance Group. "NOVOMATIC has set itself apart from the rest by not merely announcing comprehensive and effective player protection, but instead by having it externally audited in line with our strict criteria and by committing to continuous improvement on the basis of our recommendations for future recertification."
Find out more about NOVOMATIC's activities in respect of responsible entertainment in the current annual report and on the website www.novomatic.com/cr
Please refer to www.gx4.com for more information about the G4 player protection standard.
About NOVOMATIC:
The NOVOMATIC Group is one of the biggest international producers and operators of gaming technologies and employs more than 30,000 staff worldwide. Founded by entrepreneur Professor Johann F. Graf in 1980, the Group has locations in more than 50 countries and exports high-tech electronic gaming equipment and solutions to more than 70 countries. The Group operates around 255,000 gaming terminals and video lottery terminals (VLTs) in its some 2,100 plus gaming operations as well as via rental concepts.
Through its numerous international subsidiaries, the NOVOMATIC Group is fully active in all segments of the gaming industry and thus offers a diversified Omni-channel product portfolio to its partners and clients around the world. This product range includes land based gaming products and services, management systems and cash management, online/mobile and social gaming solutions as well as lottery and sports betting solutions together with a range of sophisticated ancillary products and services.
NetEnt extends Asian slot series with Who's The Bride?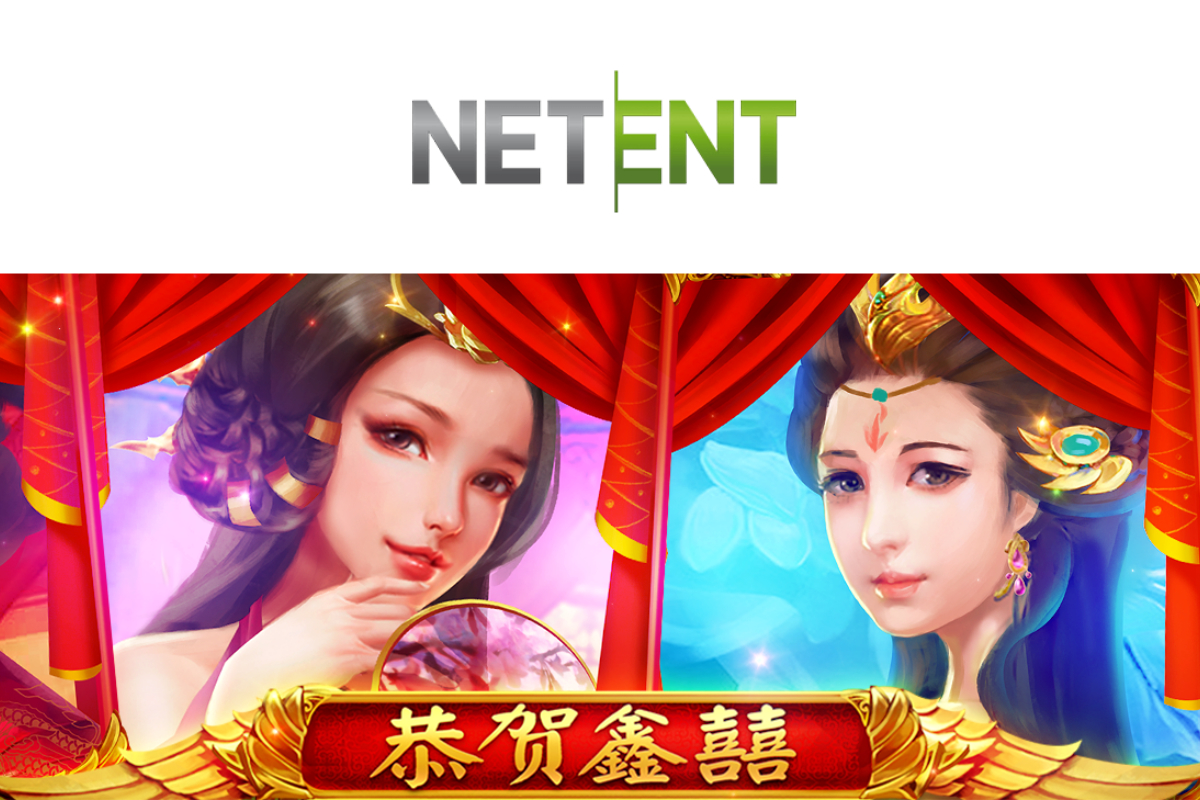 Reading Time:
< 1
minute
Wedding setting marries a new theme with trademark NetEnt graphics and gameplay  
NetEnt is celebrating the release of Who's the Bride? TM, a Chinese wedding-inspired video slot that adds another title to its growing series of games designed for Asian audiences.
Featuring beautiful game symbols and harmonious background music, Who's the Bride? is a 5-reel, 9-line slot with Scatter wins, Wild substitutions and Free Spins, plus a Sticky Wild feature.
"Who's the Bride? is a simple, yet beautifully-crafted slot. It's a perfect union of graphics, sound and gameplay with high volatility and simple, proven mechanics," said Bryan Upton, NetEnt Director of Games.
Who's the Bride? adds to NetEnt's portfolio of Asian-themed games, which has its own dedicated roadmap of monthly launches and includes recent releases Twin HappinessTM and Sweety Honey FruityTM.
Yggdrasil launches John Carew Blackjack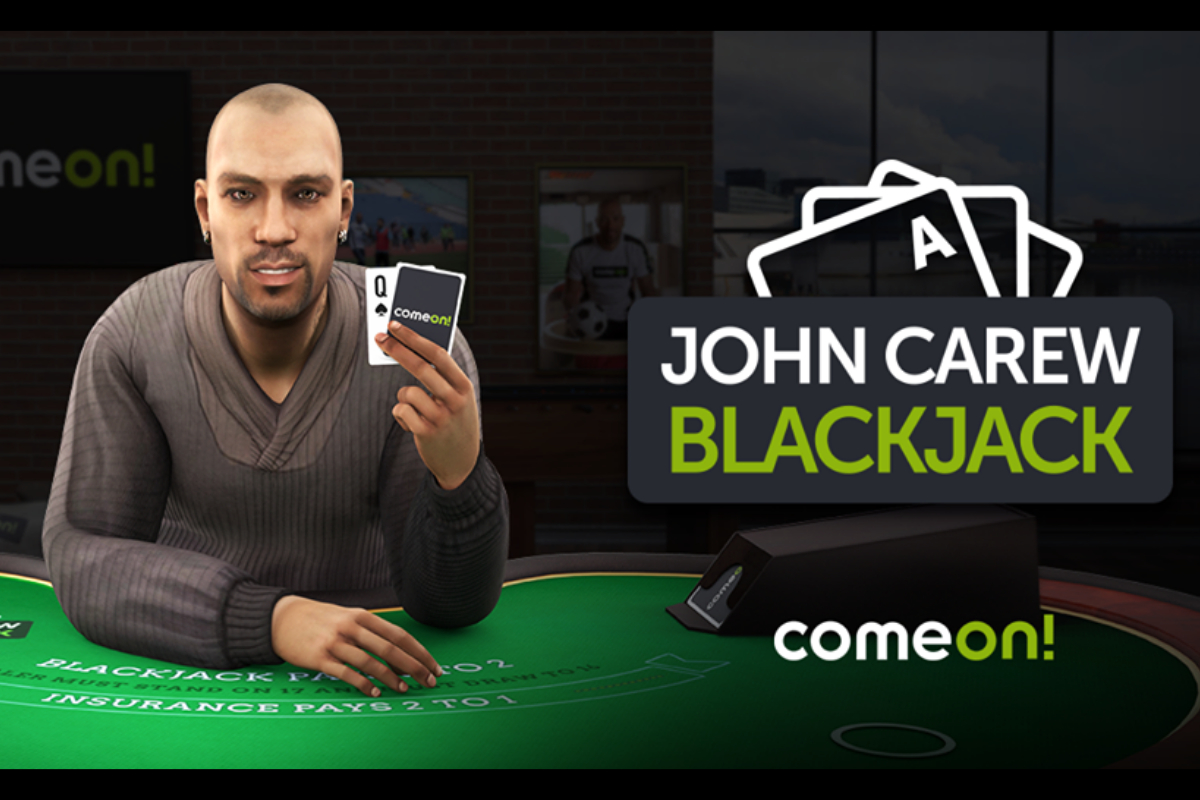 Reading Time:
< 1
minute
Exclusive to ComeOn with superstar striker acting as dealer
Yggdrasil, the innovative online gaming solutions provider, has announced the latest addition to its innovative blackjack series, John Carew Blackjack.
Featuring former Norwegian international, Rosenborg, Valencia, Lyon and Aston Villa footballer John Carew as a virtual dealer, Yggdrasil's latest creation is exclusive to Nordic operator ComeOn.
John Carew Blackjack players can enjoy action-packed multiplayer games, with up to three players able to sit at a single table for a truly interactive, shared casino experience, with high-quality 3D graphics.
Yggdrasil's table games are built on its proprietary technology platform REDUX™, combining the best aspects of both live and RNG casino, and using motion-capture technology to model the movements of the dealer.
Johan John, Head of Table Games at Yggdrasil, said: "John Carew Blackjack is an exciting new addition to our table games portfolio, and one we are delighted to have exclusively partnered with ComeOn to create.
"The big striker had an excellent reputation for winning and scoring goals, and now he can deal winning hands to players!"