LIV secures $2.6m in funding from Hiro Capital for its revolutionary Mixed Reality game streaming platform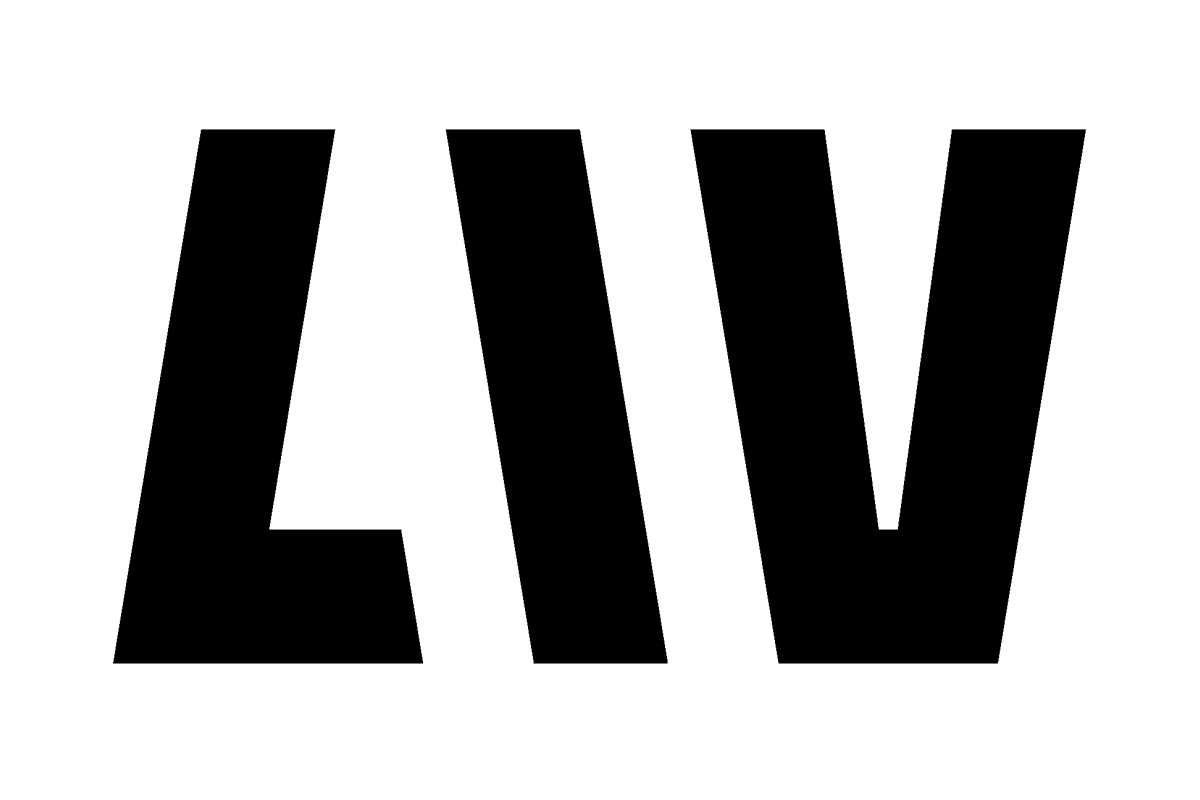 Reading Time:
3
minutes
Hiro Capital announces its second deal with a lead Series A investment in Prague-based LIV, the breakthrough VR streaming platform;

LIV is a next-generation game streaming platform, built to empower Virtual Reality streamers and game stream audiences to interact with each other in fun and meaningful ways – https://liv.tv/;

LIV's proprietary technology turns stream viewers from passive spectators into active participants in the game and brings the streamer's real-world moving body into the live digital VR stream;

LIV connects Game Developers, Streamers and Audiences to create the ultimate VR spectator experiences

Hiro Capital and LIV first connected at Slush Helsinki in November 2018, and are pleased to announce this Series A investment concurrent with Slush 2019.

This Series A round includes co-investment from leading Central European technology VC Credo Ventures and London-based Seedcamp;
LIV – the Mixed Reality game streaming platform – has secured $2.6m in funding to expand its development team in order to accelerate its revolutionary streaming technology and  integrate more third-party games studios.
The Series A funding round has been led by Hiro Capital – the new Games, Esports/Streaming and Sports technology VC Fund led by Inspired Entertainment co-founder Luke Alvarez, Games Workshop co-founder Ian Livingstone CBE and Cherry Freeman, co-founder of LoveCrafts. LIV is Hiro's first Streaming/Esports investment.
LIV was Seed funded by leading technology Seed investors Seedcamp (London), Techstars (Los Angeles) and Credo Ventures (Prague) together with Jaroslav Beck from Beat Games and VR legend Palmer Luckey, the creator of Oculus Rift. Credo Ventures and Seedcamp are also participating in this Series A round alongside Hiro.
LIV was founded in 2016 by AJ Shewki (Dr Doom), Steffan "Ruu" Donal and friends – a team of ex-competitive gamers, Twitch streamers, game developers and nerds who tried early VR HMDs and became convinced of VR's huge potential in the future of Entertainment and Esports. Yet when they tried to broadcast their adventures in VR, they found the spectator experience was broken.
"The tools used for broadcasting traditional PC games couldn't show the intensity of what we were experiencing as players" says Dr Doom, CEO and co-founder of LIV. "In VR, your body is the controller and that's part of the magic. As a player, you are fully immersed in VR, but unless we can show the player's body interacting with their VR environment, the 2D stream audience is missing out. And that's how we got started — we wanted to level up the VR spectator experience."
Doom continues: "Our mission at LIV is to connect Game Developers, Streamers and Audiences to create the very best VR spectator experiences. We are now in full swing, with hundreds of VR games integrated, (including from leading developers like Beat Games, Cloudhead Games and Survios), thousands of VR streamers (like Ragesaq and VROasis) and billions of views to date of LIV-powered game streams on Twitch, Mixer, YouTube etc.
"Our next releases will add dynamic lighting, progression systems and other cool features as the LIV Play platform becomes a massive scale MMO for live gaming spectator-ship. We are obsessed with creating shared hybrid game experiences where audiences play an integral role in the success of the streamer's game. We're super pleased to bring in investors like Hiro, Credo and Seedcamp who share our vision of the future"
Luke Alvarez, Managing Partner of Hiro, said: "Hiro is excited to be investing in LIV as our Fund's second deal and as our first in Esports/Streaming. Doom and his team are super smart, passionate gamers and streamers, living and breathing in the Mixed Reality world which they are empowering with LIV. While the VR market is still small, the streaming audience is huge.
"At Hiro, we believe in Digital to Real World Convergence and we like tech that brings these worlds together, getting people out of their seats in creative communities. LIV delivers on these values and our team is looking forward to working with Doom and team as they take LIV into the future."
Ondrej Bartos, Partner at Credo Ventures, said: "VR has been a promising space for quite a while, and we believe it is exactly the kind of tech that LIV is bringing that will be vital to unlock the potential of the market. We at Credo are also big believers in founder market fit which in this case definitely is there – Doom and his team are bringing a solution that they as gamers and streamers needed, and as the current uptake shows they were not alone. We don't see too many teams as passionate, experienced and competent as LIV."
Prague Court Rules Against Casino Kartáč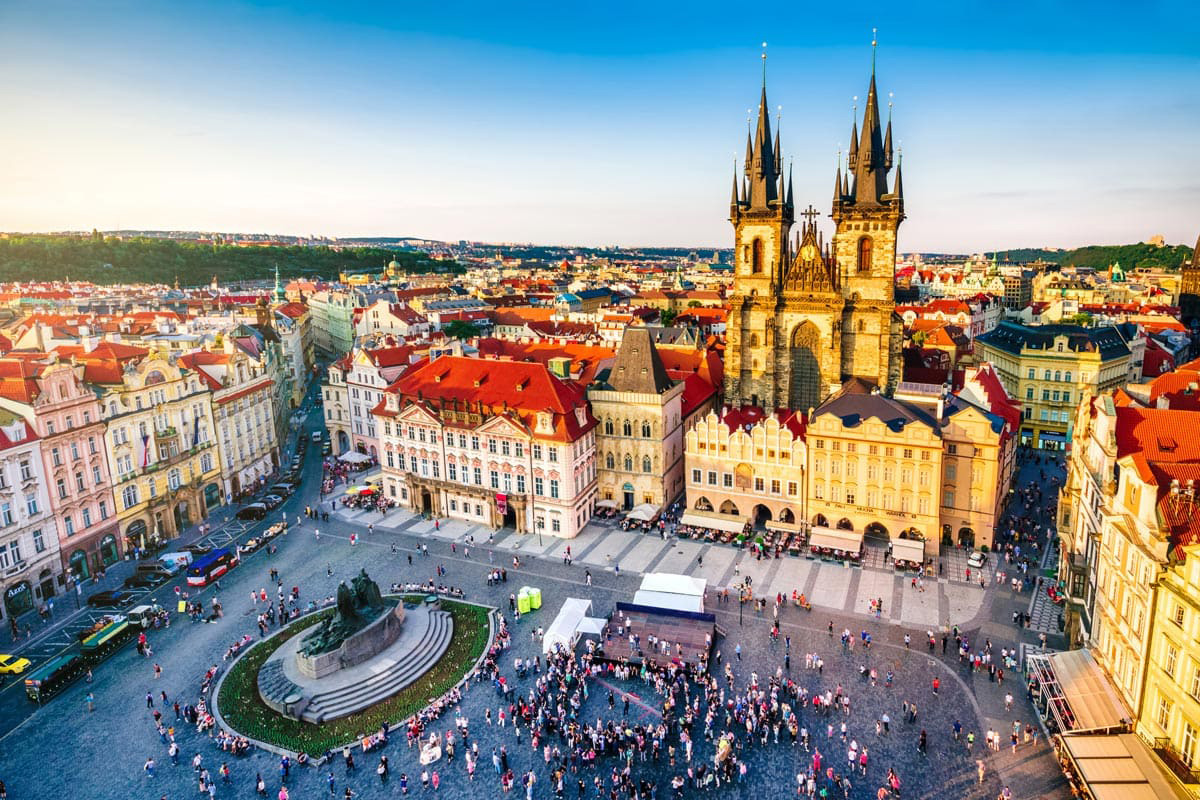 Reading Time:
< 1
minute
The District Court for Prague 1 has ruled in favour of the Czech government in a legal battle with Casino Kartáč over online roulette.
The case dates back to 2006, when the company lobbied the Ministry of Finance to allow it to operate the game. However, the Czech authorities refused to give it a permit for online roulette, even later as well, after regulations passed.
Casino Kartáč filed a lawsuit against the Ministry, demanding it a €270.3 million payment in calculated lost revenue, plus interest.
However, the company was unsuccessful, just like it already was with the District Court. Previously, they have noted that the lost revenue was totally hypothetical and dismissed the claim. However, the Czech Supreme Court ordered to reconsider the online roulette payment case.
"Despite the fact that this was a protracted dispute lasting more than five years, the courts repeatedly support the Ministry of Finance," Czech Finance Minister Alena Schillerová said.
"I am glad that our lawyers effectively defend the state's interests in these disputes without having to hire expensive external law firms," ÚZSVM director Kateřina Arajmu said.
Slovak Authorities Charges Tipos CEO with Money Laundering Case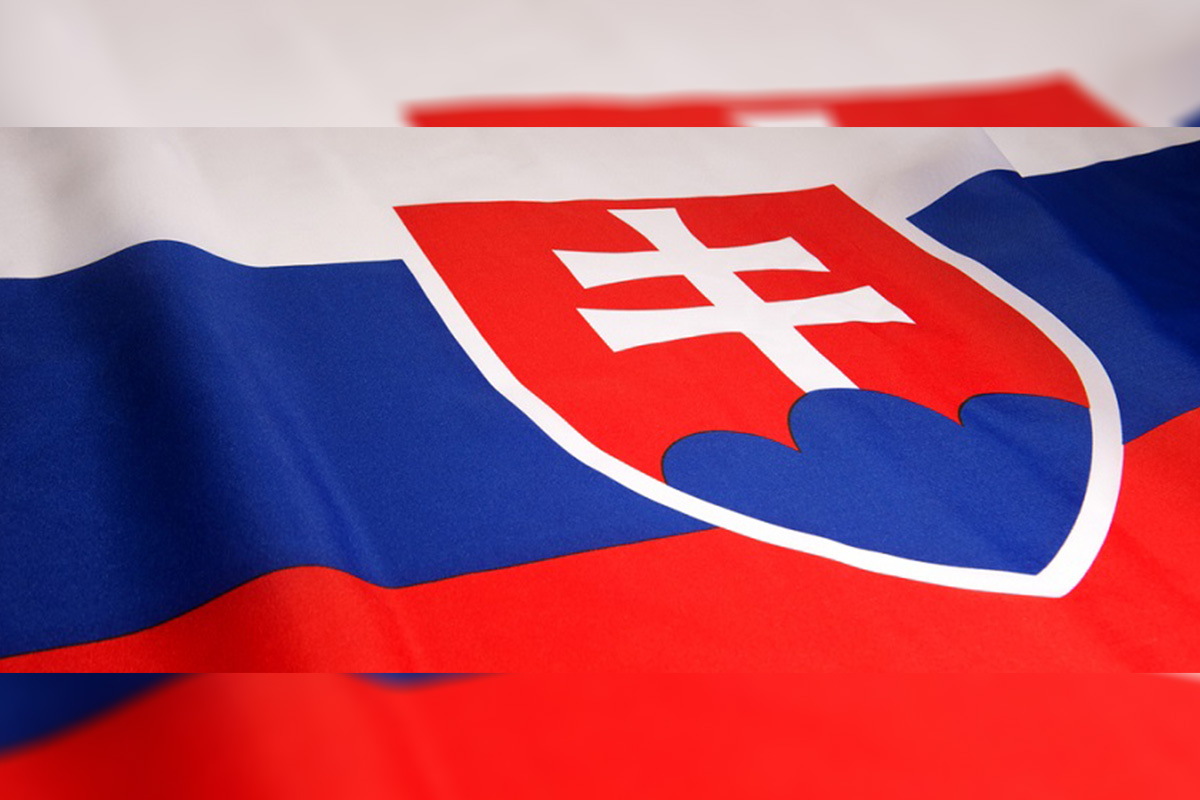 Reading Time:
< 1
minute
Slovak authorities have charged two employees of the Tipos national lottery on charges of violating their duties and money laundering. The CEO of the lottery, Ján Barczi, and the head of the IT department, Miloš Prelec, were charged.
Both are accused of "violating their duties when managing entrusted property and of money laundering," Slovakian police wrote on their Facebook page.
The National Criminal Agency of Slovakia (NAKA) is investigating Tipos for allegedly allowing money to pass from gambling accounts to private bank accounts without placing any gambling bets.
The national gambling company has been under investigation by NAKA for more than a year. In April 2018, the company closed 142 player accounts on suspicion of being part of a money laundering scheme. Tipos said at the time about 260,000 euros was laundered, though authorities continue to investigate whether the number is larger.
Thirty NAKA members participated in last month's raid on Tipos following a tip about the scheme from a whistleblower. NAKA was looking for evidence of the alleged money laundering.
STS signs with Enteractive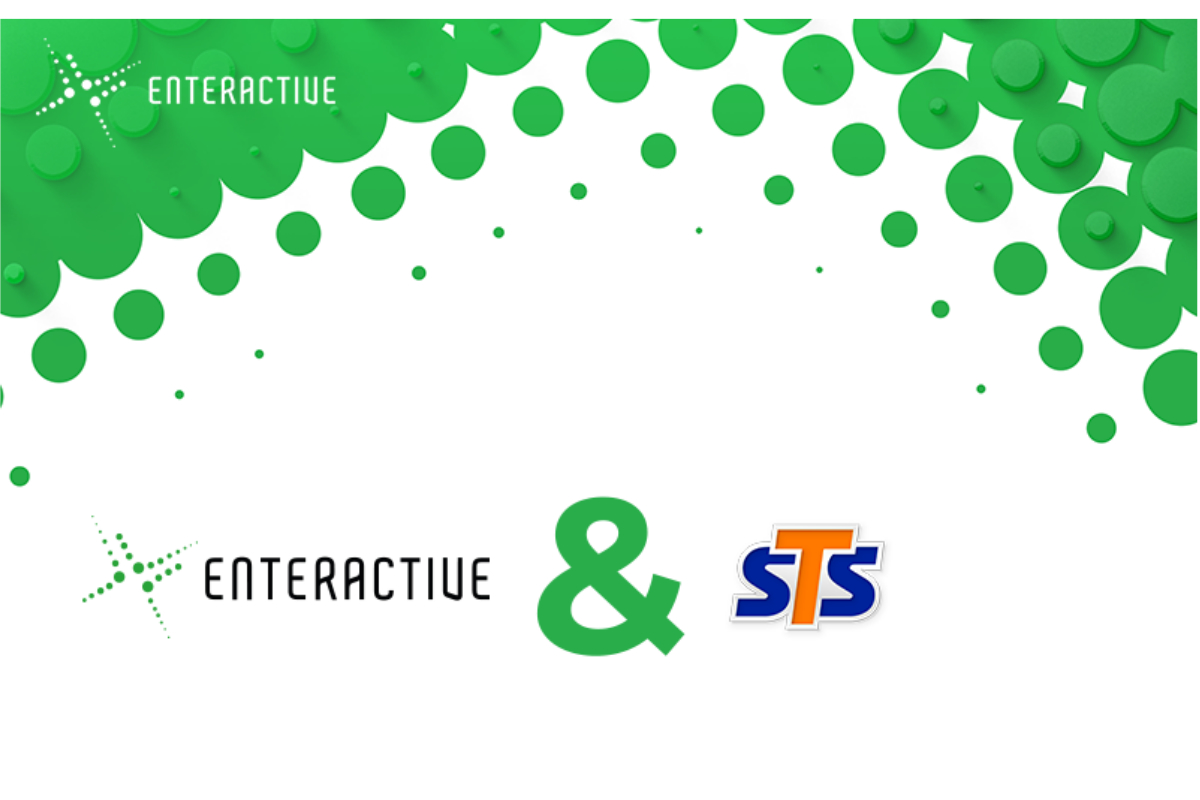 Reading Time:
2
minutes
STS, Poland's biggest betting operator, which also operates in several European markets, has partnered up with Enteractive's (Re)Activation Cloud®, iGaming's leading conversion platform.
The plug-and-play service offered by Enteractive will aim at improving STS's player retention rates.
STS Gaming Group is a leading brand in the iGaming industry in Europe, with an extensive product portfolio including bookmakers, virtual sports, casino, live casino and eSports event bets. The brand has recently onboarded legendary goalkeeper Peter Schmeichel as well as ski jumper Martin Schmitt to drive its new 'Bet with the leaders' campaign.
STS dominates the Polish bookmaking market with a 47% share and is the main sponsor of Poland's national football team as well as a large number of other major teams in the country. Over the last six years, STS has multiplied its revenue tenfold and is now pushing for further geographical and offer expansion.
The company currently counts 1,500 employees in Katowice, Warsaw, Prague and Malta, and is expected to grow further in the short term.
STS CEO Mateusz Juroszek comments: "We have found a partner in Enteractive which shares our values in terms of innovation and constant improvement. It is our strategy to lead the way in development in terms of technology that constantly pushes to do things better.
"Partnering up with Enteractive and connecting to its Reactivation Cloud, we have added another vital tool to our CRM department so that we are able to communicate and engage on a large scale with our customers the STS way."
(Re)Activation Cloud® is the only scalable, proprietary software available on the market which is specifically designed to handle personal one-on-one calls that strengthen customer loyalty.
While the entire industry is focusing on gamification and automated tools, Enteractive is choosing to focus on retention powered by technology and real human interaction. Enteractive's services result in a boost to bottom-line P&L and long-term brand loyalty.
The platform plugs directly into clients' existing CRM systems through seamless API integration which provides real-time, end-to-end transparency. Enteractive's clients' have full visibility and control of the entire process.
Additionally, all (Re)Activation methods used are GDPR and G4 compliant and all data processed is highly secured.
Mikael Hansson, Enteractive Founder and CEO, said, "We are very happy to partner up with STS, a powerhouse in the important Polish market but also an agile and ambitious company with great potential in the rest of the world.
"With STS connected to our (Re)Activation Cloud we have already seen good signs in terms of conversion rates and player reactions which further strengthens our belief that strong brands benefit even more from our qualitative and scalable product. Now we look forward to continuing the ramp up and to lay the foundation to a strong and profitable partnership in the coming months.