Personalization in the age of privacy with Magith Noohukhan (Braze) at Prague Gaming Summit 2020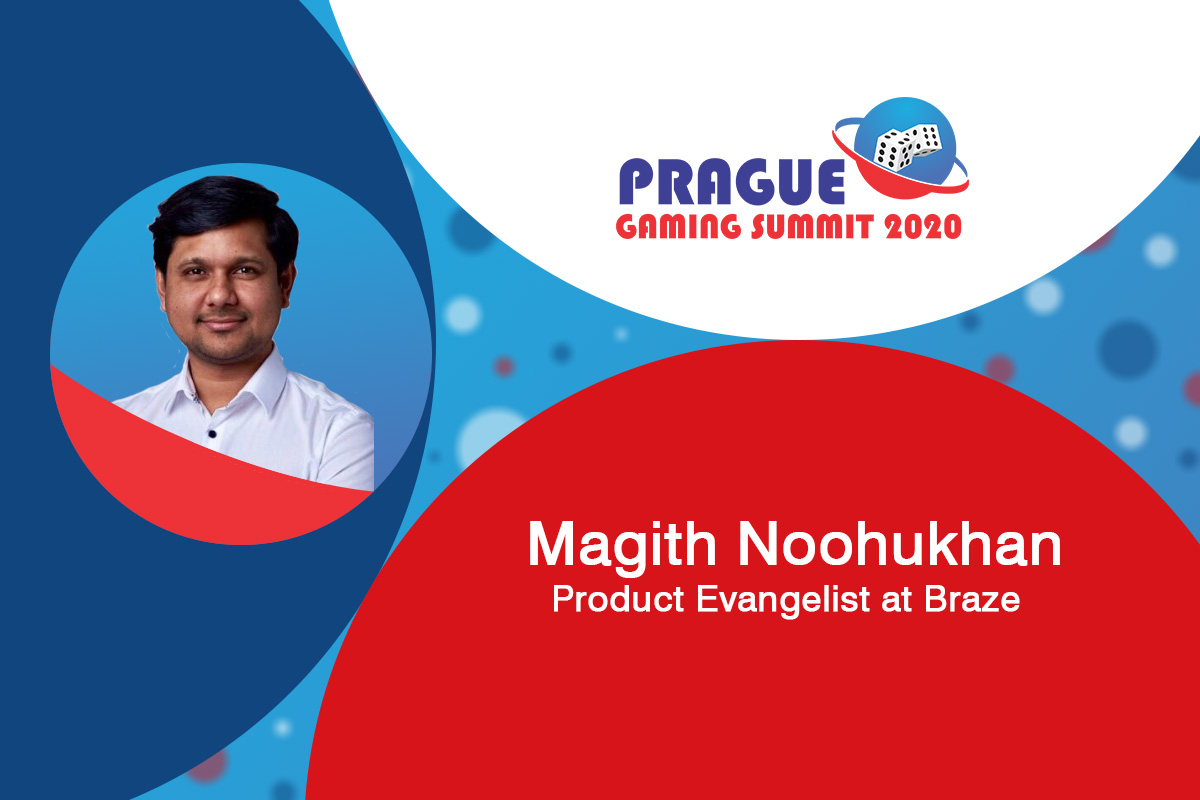 Reading Time:
2
minutes
The 4th edition of the Prague Gaming Summit will take place on 6 March 2020 and will feature an interesting talk about the age of privacy from the marketing leaders' perspective.
These days marketers have access to ever more sophisticated technology options that allow them to customize messaging and approach. But that also potentially creates new headaches for them, which the privacy.
Data privacy has been a hot topic for a number of years. Scandals such as Cambridge Analytica have raised consumer consciousness about the consequences of the level of that data collection by companies, while regulatory changes like GDPR see those concerns reflected in law.
How can brands empower themselves to have more meaningful conversations with their customers using the trillions of data they collect? Thanks to the rise of multiple platforms and personal devices like smartphones, smartwatches, and home devices, the brands equipped to deliver the most relevant customer experiences have a competitive edge. Yet, for customers, those experiences can come with a cost—their privacy. This session will directly address you can grow your business in the age of privacy to provide more relevant and personalized recommendations, all while protecting the privacy of your users.
On the 6th of March at the Prague Gaming Summit, you have the opportunity to dive into the subject during the presentation of Magith Noohukhan (Customer Engagement Evangelist at Braze).
Magith is an Experienced Marketing Leader with a demonstrated history of working experience in various technology companies. Skilled in Strategic Brand Management, Brand Marketing, Brand Positioning, Digital Marketing, Digital Transformation, and strong media relationships. After Evangelising and Marketing the XING Brand over the last several years, he is now the Global Evangelist for Braze!
Benefit of the Early Bird rates until 31 December 2019 and attend this great presentation.
Order your Delegate Pass or VIP Package (Delegate Pass +Accommodation) now!
About Prague Gaming Summit
Even from its inaugural edition in 2017, Prague Gaming Summit has been considered as the leading event in the region which offers a priceless opportunity for local and international operators to get together yearly to network and learn. The conference has recorded considerable growth during the 2018 edition and continues to bring the quality platform with which usual delegates have already gotten used too. You can read the post-event reports from the earlier events on the following links 2017 / 2018 / 2019
For more details visit www.praguegamingsummit.com