NetEnt: Year-end report 2019 and quarterly report October – December 2019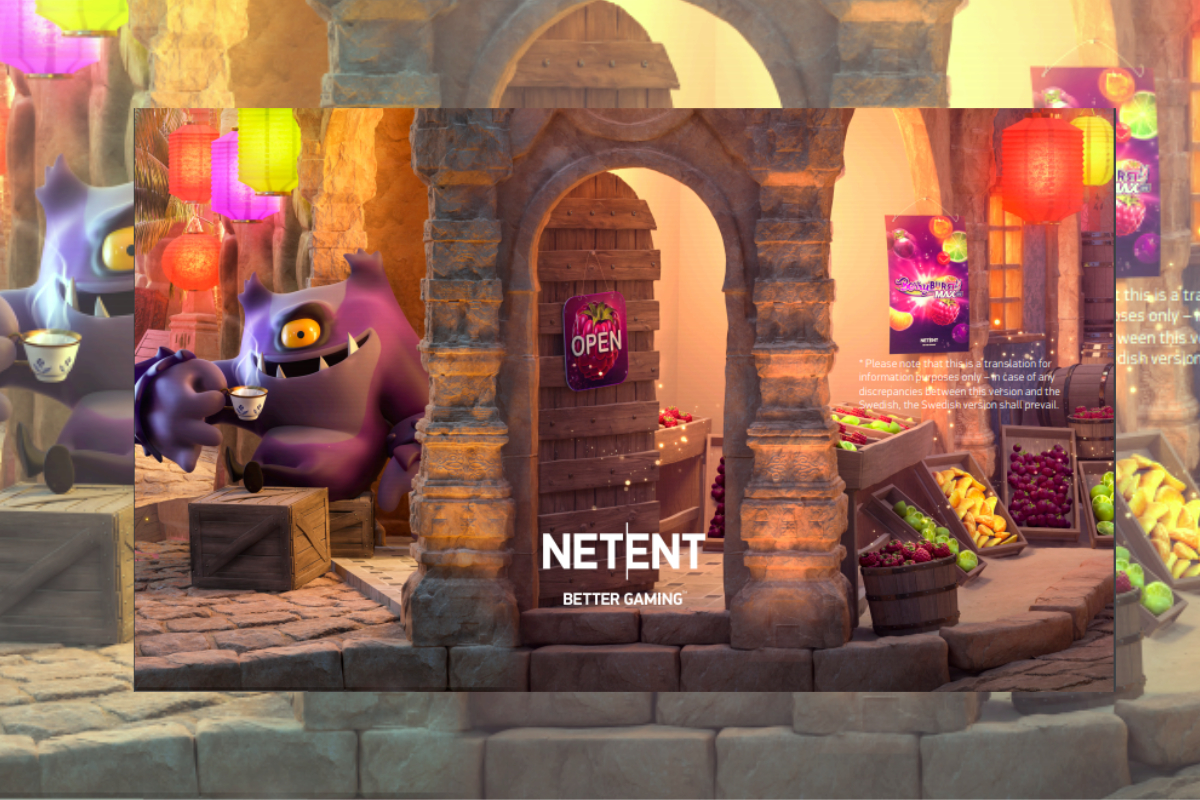 Reading Time:
4
minutes
Quote from Therese Hillman, Group CEO
"Since December, we have seen all-time highs in the number of players for our Live Casino, which supports our belief in growing revenues from this segment. Since the acquisition, Red Tiger has exceeded our expectations and now forms a vital part of our ongoing improvement efforts within the NetEnt Group. We see good conditions for NetEnt to deliver growth in 2020, supported by our combined game portfolio and Live Casino."
Fourth quarter 2019
Revenues for the fourth quarter amounted to 512 (465) SEKm
EBITDA of 261 (204) SEKm, corresponding to a margin of 51.0 (43.9)%
EBIT of 161 (146) SEKm, corresponding to a margin of 31.4 (31.4)%
Earnings after tax of 113 (137) SEKm. Earnings per share of SEK 0.47 (0.57) before and after dilution
Red Tiger contributed 96 SEKm to revenues and 70 SEKm to EBITDA
Full year 2019
Revenues for the full year amounted to 1,793 (1,782) SEKm
EBITDA of 855 (816) SEKm, corresponding to a margin of 47.7 (45.8)%
EBIT of 529 (601) SEKm, a margin of 29.5 (33.7)%
Earnings after tax of 429 (577) SEKm. Earnings per share of SEK 1.79 (2.40) before and after dilution
The results include SEK 59 million of acquisition-related transaction costs and amortization, and SEK 29 million of acquisition-related financing costs
Red Tiger was consolidated in September and contributed 126 SEKm to revenues and 93 SEKm to EBITDA
Proposed ordinary cash return to shareholders of SEK 1.00 (2.25) per share
Important events in the fourth quarter
NetEnt released 13 (6) slot games, of which Ozzy Osbourne was the most successful
Red Tiger released 9 (6) slot games, of which Dynamite Riches was the most successful
The platform service NetEnt Connect was introduced in December, with Red Tiger as first supplier
Within Live Casino, a new Auto-Roulette studio was launched
Growth through acquisition
Revenues for the last quarter of the year increased by 10.0 percent to the highest level ever, SEK 512 million (465 SEKm), of which SEK 96 million came from Red Tiger, which was acquired in September. Pro forma(1) in euro terms, our total revenues including Red Tiger decreased by 4.8 percent compared to the corresponding period of 2018. Growth was held back by continued weakness in mainly Sweden and Norway, while our revenues in the US continued to grow significantly. During the period January 1 to February 10, 2020, total gamewin proforma(1) in euro terms for the NetEnt Group including Red Tiger increased by 4.9 percent compared to the same period of the previous year.
Operating income and cash flow in the fourth quarter
Earnings before interest, tax, depreciation and amortization (EBITDA) amounted to SEK 261 (204) million in the quarter, of which SEK 70 million was contributed by Red Tiger. The EBITDA margin was 51.0 (43.9) percent. Red Tiger was acquired with the objective to create shareholder value through increased growth and profitability for the new group. The transaction was enabled by NetEnt's strong balance sheet, which went from a net cash to net debt position, and our long-term goal is to deliver enhanced shareholder returns with a balanced capital structure. Hence, the proposed cash return to shareholders for 2019 is SEK 1.00 (2.25) per share, which supports the company's cash flow generation and allows for debt to be reduced. This payout level is in line with the company's dividend policy.
High level of activity and deeper integration with Red Tiger
We released more games than ever in the fourth quarter – 13 (6) from NetEnt and 9 (6) from Red Tiger – and continued to sign deals with and launch customers at a high pace. In addition, the quarter was marked by deepening integration with Red Tiger to realize both revenue- and cost synergies. Red Tiger adds complementary competence to the NetEnt group and we are running a number of common projects at full speed to deliver a significantly enhanced customer offering and player experience. Our first combined game with jackpot mechanics, Piggy Riches, was released in January and has so far been the best release ever for Red Tiger. During 2020, we will be releasing several new jointly developed games. In December, we launched our content aggregation service, NetEnt Connect, with Red Tiger as the first supplier. In 2019, we reduced the number of employees at NetEnt (excluding Red Tiger) while at the same time we stepped up our game production and efforts to develop our Live Casino offering. We continue to focus on cost control and efficiency throughout the NetEnt Group and the integration of Red Tiger forms a vital part of this process.
All-time high in player numbers for Live Casino
We continue according to plan to improve our product and organization within Live Casino, and in December we launched a new Auto-Roulette studio. Feedback on the product enhancements made during 2019 has generally been positive and since December, we have seen all-time highs in player numbers for our Live Casino. We are now expanding the studio in Malta and will soon be offering physical tables to our customers for the first time, as an alternative to our tables with blue screen technology, which should contribute to increased revenues from Live Casino in 2020.
Future outlook
We recently unveiled a number of product news at the ICE exhibition in London, such as a new jackpot concept called Starburst Power Pots, as well as branded games in collaboration with Gordon Ramsay, Street Fighter and Fashion TV – again showing our commitment to creating a world-class player experience.
I would like to take this opportunity to extend my thanks to our employees, customers and shareholders for their support during 2019. Backed by our ongoing focus on efficiency and the acquisition of Red Tiger, we are entering the new year in a stronger position. Our global distribution and two strong brands give us the right basis to increase our market shares in online casino. We see good conditions for NetEnt to deliver growth in 2020, supported by our combined game portfolio and Live Casino.
(1) Comparable figures from the previous year include Red Tiger.
About NetEnt:
NetEnt AB (publ) is a global gaming company, providing premium gaming solutions to the world's most successful online casino operators. In addition to the company's NetEnt brand, our portfolio also includes Red Tiger Gaming. Since our start in 1996, we have been a true pioneer in driving the market with innovative games powered by a cutting-edge platform. NetEnt is committed to creating the future of gaming, is listed on Nasdaq Stockholm (NET–B) and employs around 1 100 people in Malta, Stockholm, Sofia, Kiev, Krakow, Gothenburg, Gibraltar, Isle of Man, London and New Jersey. For more information, please visit www.netent.com.
Spain Bans Gambling Firms from Sponsoring La Liga Clubs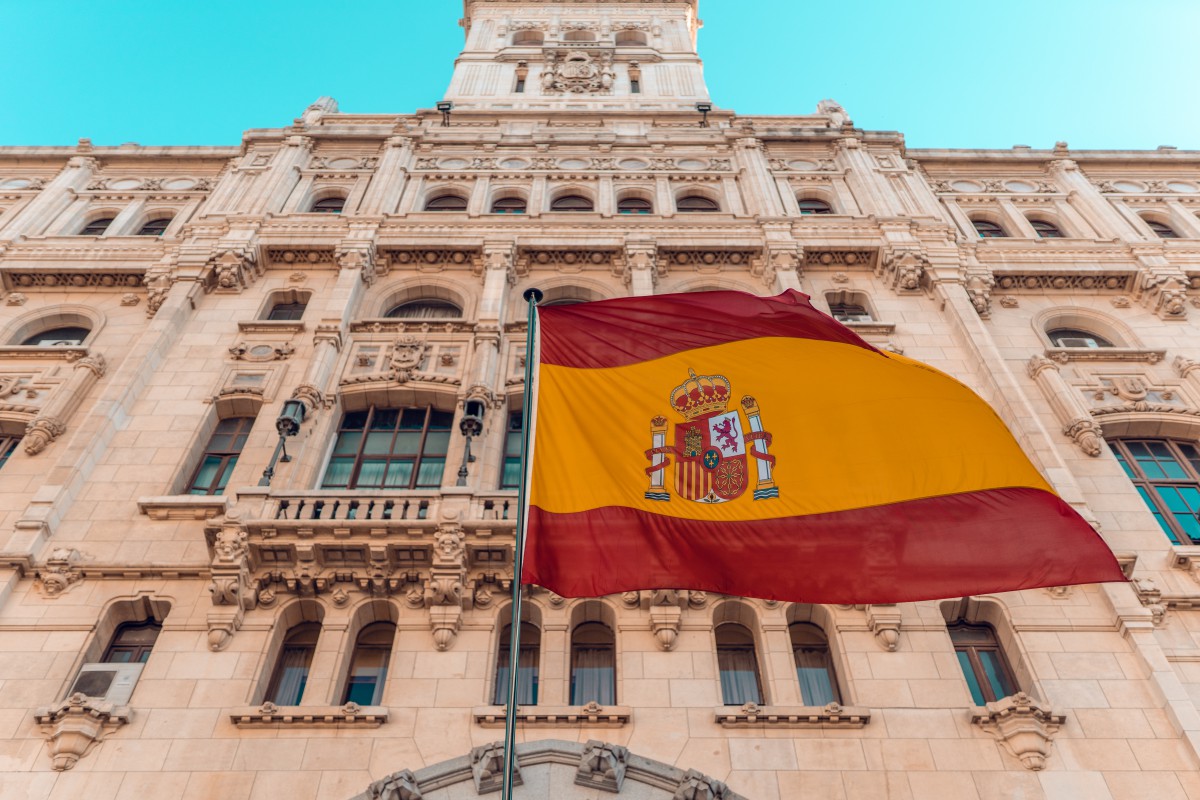 Reading Time:
< 1
minute
According to a report in El Pais, gambling companies will no longer be permitted to appear as front-of-shirt sponsors for La Liga clubs next season.
Spanish Minister of Consumer Affairs Alberto Garzón has proposed a series of measures which will toughen up regulations on betting companies, including restrictions to sponsorship agreements and advertising exposure. Currently, eight clubs in La Liga feature a gambling company as a main shirt sponsor.
The ban follows the approval of laws as part of Spain's "Royal Decree on Advertising" which currently permits a four-hour advertising window for betting companies, but does not authorise any exposure out of the timeframe.
In addition to the ban on shirt sponsorships, the new decree will prevent gambling companies from being allowed to sponsor stadium names nor any other aspect associated with the teams.
Garzón had altered the wording of the ruling to state that "sponsorship in sports T-shirts or equipment will not be admissible", with gambling companies already banned from featuring on youth shirts.
Dutch Casinos Receive More Than €41M from Government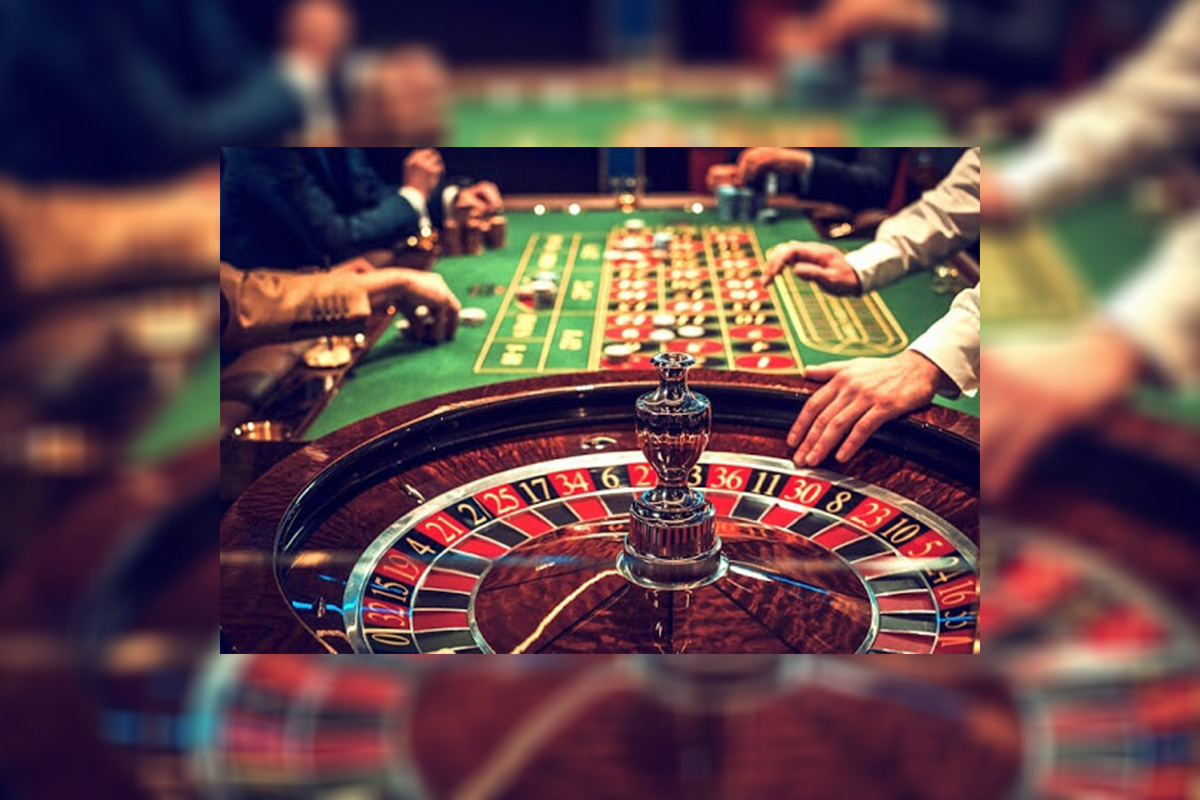 Reading Time:
< 1
minute
Casinos and gambling centres in the Netherlands had to close their doors from March 16 to July 1 during the lockdown. During the lockdown period, no revenues were earned but the cost of housing and personel continued. Therefore, the Dutch government published the first temporary measure to compensate the cost of salaries.
On July 10, the Employee Insurance Agency (UWV) published a register. The register includes all companies that received an advance on the allowance in the first application period from March 1 to May 31. The register shows Dutch casinos received a minimum of €41.7 million in allowances over the three-month period.
Multinationals in the Netherlands like airliner KLM and the world leader in online travel and related services Booking.com were the top companies in the register receiving hundred of millions. But the government also spends tens of millions on casino and gambling centres. Big names in Holland are among the top companies in the gaming industry. State-owned Holland Casino received €31.9 million.
Other big-name gambling centres also cashed in millions of euros. JVH Gaming got €4.8 million, Fair Play 2.7 million and Hommerson €0.5 million. These were the biggest, but tens of other small businesses are on the list wist smaller amounts. The Dutch branch of international gaming operator Novomatic also got €1.1 million.
On July 1, the second temporary measure was released. It is expected the Dutch government will again spend tens of millions in the coming months in the gaming industry.
MGA Games Launches Buffalo Bingo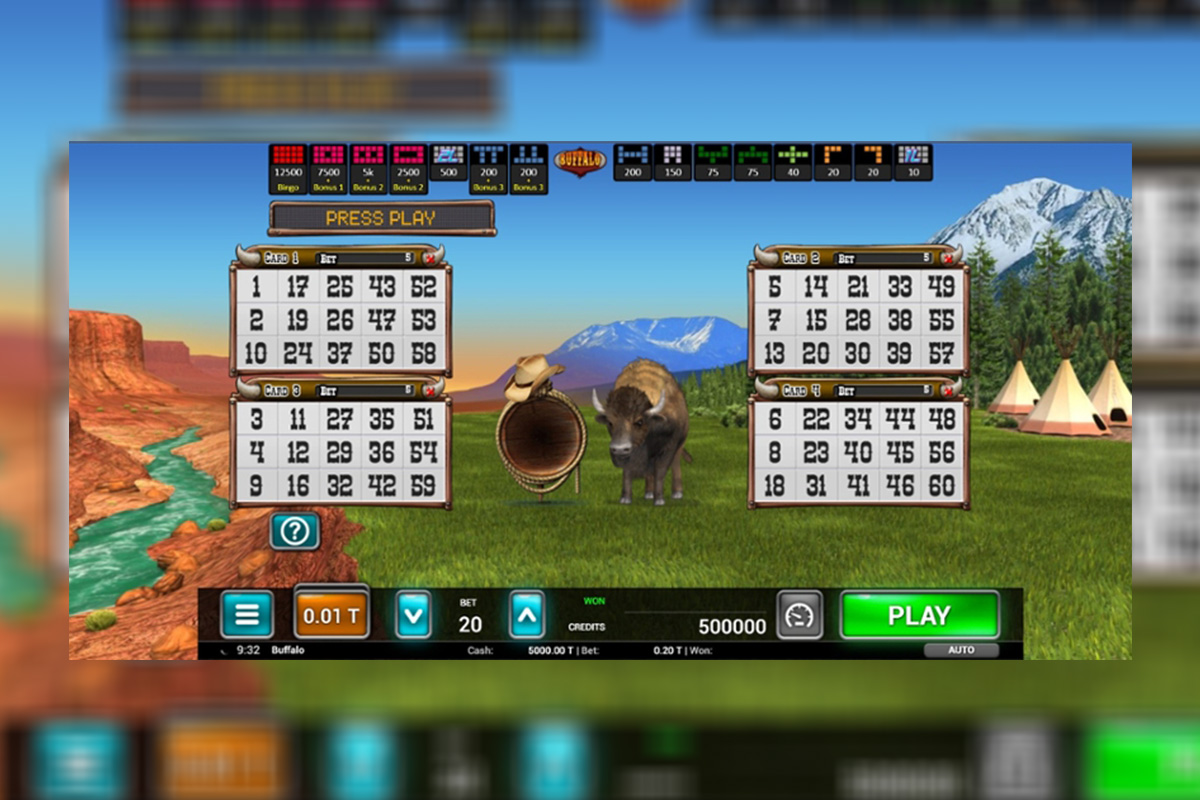 Reading Time:
< 1
minute
MGA Games has launched Buffalo Bingo which is compatible with all mobile devices.
Buffalo Bingo is having the Wild West theme. Players will feel like real cowboys and will be able to traverse the great plains, roam through unchartered territories and camp next to herds of buffalo, on a new and thrilling odyssey through the Wild West.
Buffalo Bingo is made up of 4 cards of 15 numbers each and has a 60 ball drum from which 30 are drawn. In addition, after all of the balls have been drawn, the player is able to acquire up to 14 extra balls.
Depending on the patterns that form on the cards, the players will begin to win prizes. There are up to 15 prize patterns, and whoever gets the big bingo can also win the Jackpot.
Buffalo Bingo also includes 3 fantastic mini-games: Trails, a mini-game in which the bison must choose the best route to obtain a prize; Bison Stampede, a game where users discover between 4 and 12 new prizes along the way; and Buffalos, the classic shell game where users guess where the jackpot is.
Buffalo Bingo is available to Spanish operators from July 13 and will be released to the international market from July 27.