Global Gaming Market Forecast to Show Positive Growth During 2020-2024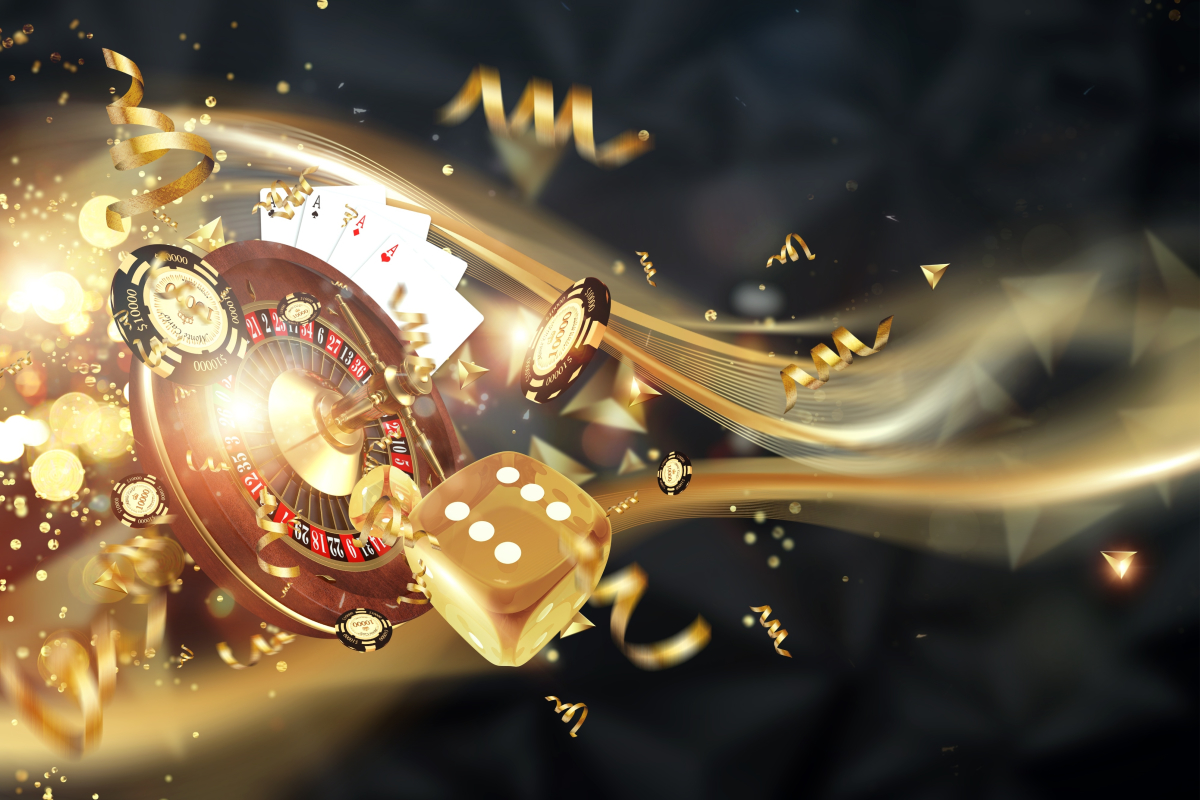 Reading Time:
3
minutes
The "Global Gambling Market: Size, Trends & Forecasts (2020-2024)" report has been added to ResearchAndMarkets.com's offering.
The gaming industry is a term interchangeably used for the gambling industry. The term Gambling is more preferred by companies operating within the gambling market. As for them, it sounds sort of more legal to be known as a Gambling company instead of a gambling company. Gambling is defined as any game or activity in which a particular player risks his/her money in the expectation of winning more money.
The global gambling market can be segmented on the basis of product type and platform type. The market can be bifurcated into casinos, lotteries, gaming machines and betting on the basis of product type. On the basis of platform type, the market can be sub-segmented into land-based and online categories.
The global gambling market is forecasted to showcase positive growth through the forecast period (2020-2024). The market growth is estimated to supported by various growth drivers such as increasing spending capability, legalization of gambling in countries such as the US, rising penetration of smart devices, hike in internet penetration, an overall increase in global population especially within those lying in between the ages of 20-64 years.
The market is also confronted by some challenges such as the negative perceptions surrounding the gambling market and lack of internet connectivity in developing countries. The emergence of bitcoins, a growing number of mergers and acquisitions (M&A), the use of augmented reality to enhance gambling experience and cloud gaming are some of the major trends existing in the market.
The 'Global Gambling Market: Size, Trends & Forecasts (2020-2024)' report provides an in-depth analysis of the global gambling market followed by an analysis of its segments in terms of value. The report also consists of an analysis of the gambling market by value in regions such as the Americas and Europe. The gambling markets of Italy, the UK and France have been analyzed under the European region. Under the competitive landscape, different players in the gambling market have been compared on the basis of revenue generated and market capitalization.
The report also assesses the key opportunities in the market and outlines the factors that are and will be driving the growth of the industry. Growth of the overall global gambling market has also been forecasted for the period 2020-2024, taking into consideration the previous growth patterns, the growth drivers and the current and future trends.
Key Topics Covered:
1. Executive Summary
2. Introduction
2.1 Gambling Industry: An Overview
2.2 Regulations on Gambling: An Overview
2.3 Gambling Market Segments
3. Global Market Sizing
3.1 Global Gambling Market: An Analysis
3.2 Global Gambling Market: Product Type Analysis
3.3 Global Gambling Market: Platform Type Analysis
3.4 Global Gambling Market: Regional Analysis
3.4.1 Global Gambling Market by Region (America, Europe and Rest of the World)
4. Regional Analysis
4.1 America Gambling Market: An Analysis
4.2 America Gambling Market: Product Type Analysis
4.3 America Gambling Market: Platform Type Analysis
4.4 Europe Gambling Market: An Analysis
4.5 Italy Gambling Market: An Analysis
4.6 UK Gambling Market: An Analysis
4.7 France Gambling Market: An Analysis
5. Market Dynamics
5.1 Growth Drivers
5.2 Challenges
5.3 Market Trends
6. Competitive Landscape
6.1 Global Gambling Market Players by Financial Comparison
7. Company Profiles
Flutter Entertainment (Paddy Power Betfair Plc)
International Games Technology Plc.
Scientific Games Corporation
The Stars Group
For more information about this report visit https://www.researchandmarkets.com/r/874bkd
About ResearchAndMarkets.com
ResearchAndMarkets.com is the world's leading source for international market research reports and market data. We provide you with the latest data on international and regional markets, key industries, the top companies, new products and the latest trends.
Holland Casino Identifies New Groningen Casino Site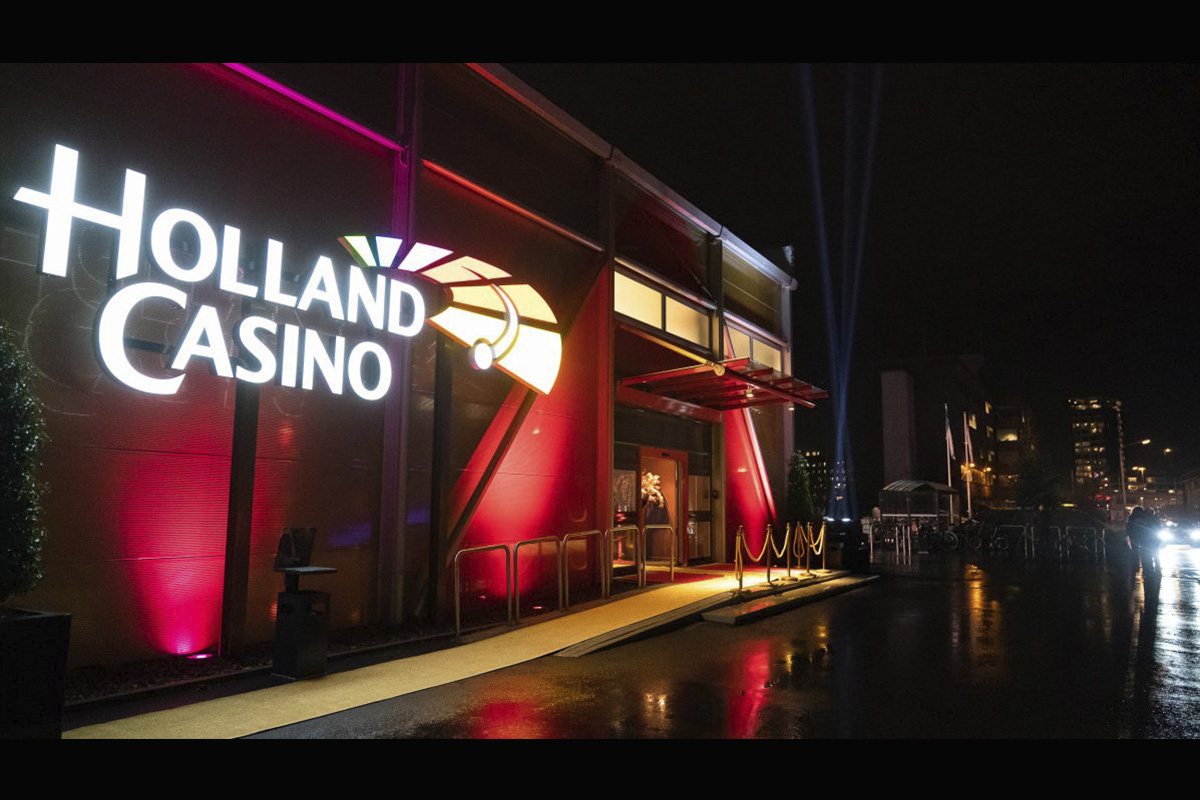 Reading Time:
2
minutes
Holland Casino has chosen Business Park Ter Borch as the new location for its Groningen casino. Holland Casino selected the location at the gateway to Groningen for its accessibility and construction opportunities. Business park Ter Borch, on the edge of the municipality of Tynaarlo, offers Holland Casino the best opportunities to build a casino that meets the company's architectural and sustainability requirements. Moreover, the location at the gateway to Groningen is easily accessible for guests and there is ample parking.
CEO Petra de Ruiter said: "We are happy that the decision has now been made. If the Tynaarlo municipal council is as enthusiastic as the board of Holland Casino, we can enter the period of planning and construction. I'm looking forward to that and especially to the moment when the new Holland Casino Groningen is open. That is not only good news for our guests, but also for our employees.
"They will soon be able to optimally welcome guests from a new building and offer the hospitality that can be expected from us."
Spatial planning councilor Jurryt Vellinga of the municipality of Tynaarlo said: "The location makes sense because of the good accessibility and the space that the business park offers. For us it is a sign that the municipality of Tynaarlo and the region are still popular for companies. This location offers employment opportunities and is a great boost for tourism in our municipality."
Attention has also been paid to the former Holland Casino location on Gedempte Kattendiep in Groningen. The casino was destroyed in a fire in 2017, with Holland Casino operating a temporary facility since 2018.
"Holland Casino offers the municipality of Groningen every cooperation to ensure that something beautiful comes back to the city center. We are grateful to everyone involved for all the cooperation and support we have received in recent years. We are very grateful to Groningen and Tynaarlo for the efforts made to find a suitable location," Ms. de Ruiter said.
The new branch of Holland Casino, Holland Casino Groningen, is expected to open in 2027.
Maria's Room Rebrands into Maria Ozawa Casino, Marking Third Year Anniversary Partnership with M88 Mansion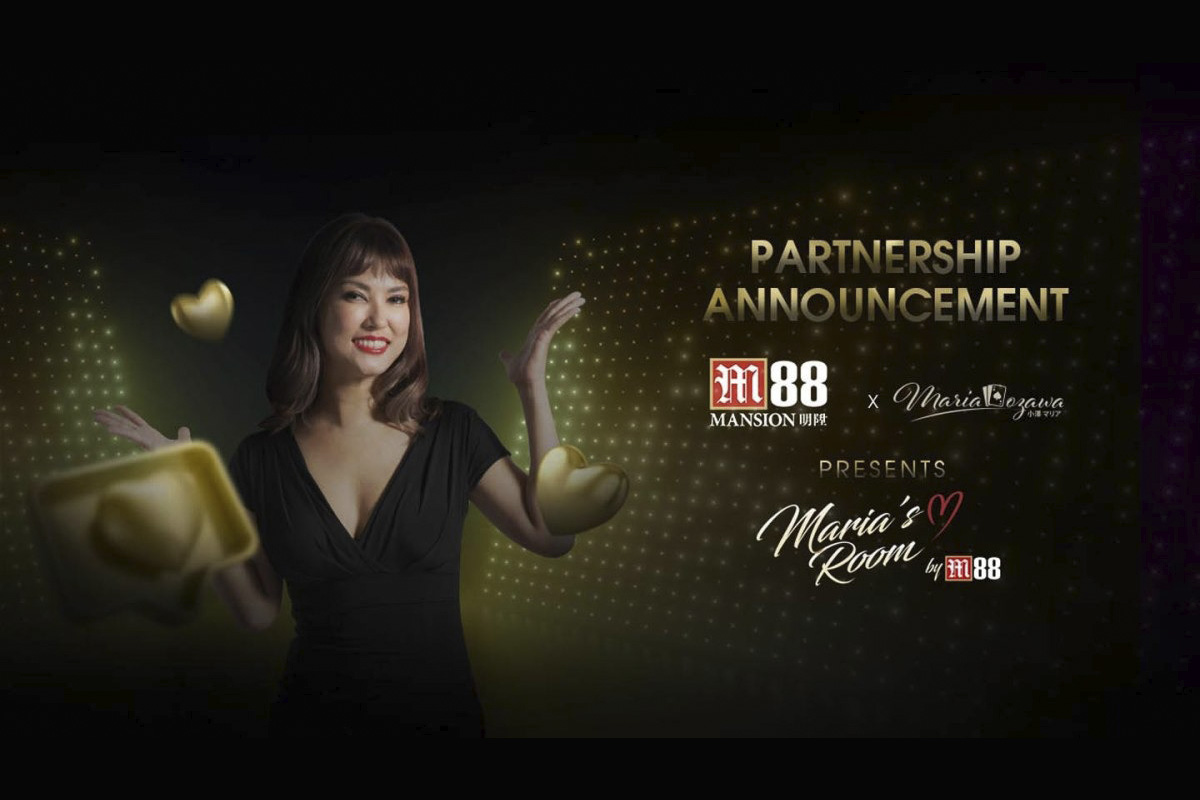 Reading Time:
< 1
minutes
Renowned international celebrity and businesswoman, Maria Ozawa, is commemorating a significant milestone in her partnership with Asia's leading online gaming platform, M88 Mansion, as she celebrates her third year as Celebrity Partner.
A highlight of this celebration is the transformation of "Maria's Room" into "Maria Ozawa Casino," showcasing her growing influence within the M88 Mansion community and promising an enhanced and thrilling gaming experience for players, with Maria's personal touch. The rebranding reflects Maria's lasting impact and the exciting evolution of this partnership over the past three years.
Alan Wafer, Head of Commercial at M88 Mansion, said: "Maria Ozawa has been an integral part of the M88 Mansion family for three incredible years."
Maria Ozawa said: "Being a part of M88 Mansion has been an amazing experience. I'm thrilled to see Maria Ozawa Casino succeed, as we offer players an enhanced gaming experience. It's been a fantastic three years, and I can't wait to see what the future holds."
In line with her ongoing collaboration with M88 Mansion, Maria Ozawa will participate in the upcoming M88 Mansion-sponsored event, IT'S THE SHIP, Asia's Largest Festival at Sea, from November 1-3, 2023, enhancing the event with her star presence.
Beyond the virtual realm, Maria Ozawa's role as a Celebrity Partner extends to a tour across several countries, accompanied by press conferences, allowing the public and media to connect with her.
Maria Ozawa's three-year journey with M88 Mansion has seen exceptional growth and collaboration. With the transformation of Maria's Room into Maria Ozawa Casino and her engagement with players, the future of this partnership looks promising.
SOFTSWISS Shares 54 Vital KPIs for Online Casinos and Sportsbooks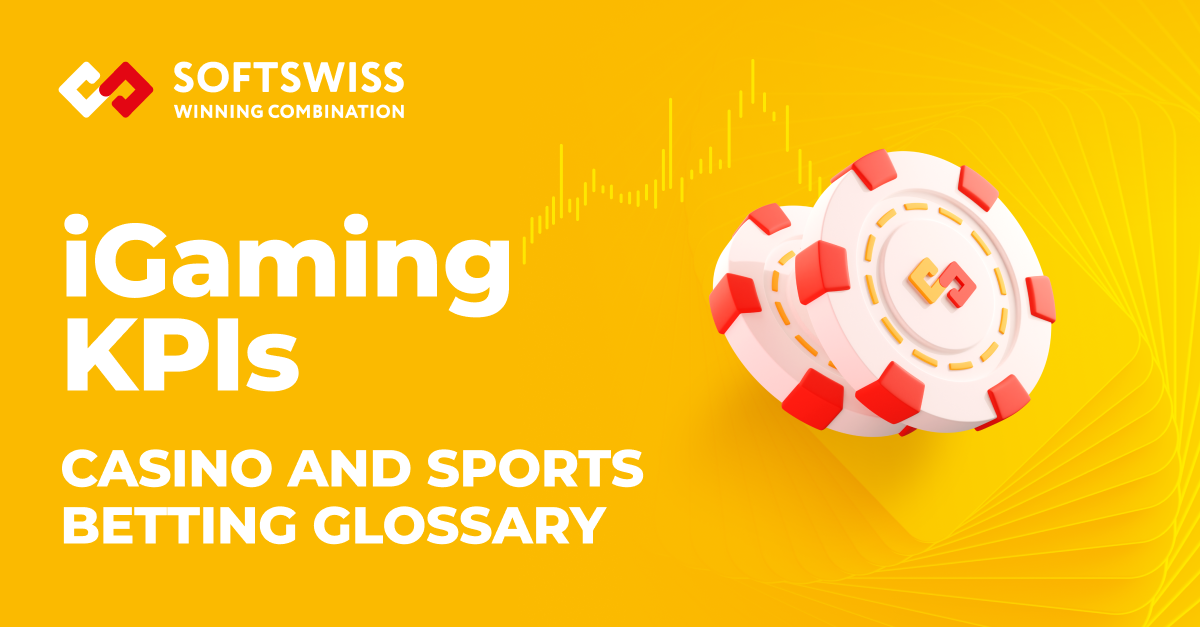 Reading Time:
2
minutes
SOFTSWISS experts have compiled a comprehensive guide containing 54 essential metrics, a curated list of valuable analytical tools, and insights into global trends in the casino and sports betting industry. The guide is readily available for free download.
The document helps increase understanding of the most important iGaming key performance indicators (KPIs), covering top-level, derivative, and operational metrics. This authoritative glossary delves into the often-overlooked complexities of KPIs, dividing the content into four core parts:
The

Financial Metrics

section highlights not only Gross Gaming Revenue (GGR) and Net Gaming Revenue (NGR), but also the importance of Average Revenue Per User (ARPU), Conversion Rate, and Customer Acquisition Cost (CAC).

The

Player Engagement Metrics

section draws attention to key engagement indicators such as Active Players, Depositing Players Count, and Total Deposits Sum.

The

Operational Metrics

section explores player acquisition and retention strategies, with a specific focus on their role amidst major sporting events.

The

Analytical Tools and Trends

section focuses on the usage of real-time dashboards, data warehouses, and the evolving significance of Artificial Intelligence and Machine Learning.
Each KPI on the list includes a definition, formula, type, and keynote regarding its impact on the iGaming business. For example, NGR is categorised as a top-level KPI, providing a clear snapshot of the casino's financial health. Monitoring NGR closely allows operators to evaluate their operational efficiencies and make informed decisions about scaling their offerings or optimising existing operations.
Max Trafimovich, CCO at SOFTSWISS, comments: "By launching this useful glossary, SOFTSWISS is continuing its commitment to help operators develop their businesses in the most efficient way. Listed KPIs are the essential metrics that measure the overall performance of a casino or sportsbook. By classifying them into strategic, tactical, and operational categories, operators can gain a comprehensive view of business beyond just financial metrics, including brand resonance and player experience. By aligning KPIs with unique business goals, our partners can develop a robust and adaptable strategy that sets them apart in the highly-competitive iGaming landscape."
SOFTSWISS has recently published another helpful overview of the iGaming business – the market report 'iGaming in Brazil'. This exclusive report provides a comprehensive overview of the Brazilian iGaming landscape, equipping operators with the essential information to launch an online casino or sportsbook in the region.
About SOFTSWISS 
SOFTSWISS is an international technology company supplying ISO 27001-certified software solutions for managing iGaming projects. The expert team, which counts more than 1,400 employees, is based in Malta, Poland, Georgia, and Belarus. SOFTSWISS holds a number of gaming licences and provides a one-stop-shop iGaming software ecosystem. Its product portfolio includes the Casino Platform, the Game Aggregator with thousands of casino games, the Affilka (affiliate platform), the Sportsbook Platform and the Jackpot Aggregator. In 2013 SOFTSWISS was the first in the world to introduce a bitcoin-optimised online casino solution.