Wizards District Gaming to Host District Gaming Invitational Presented by Events DC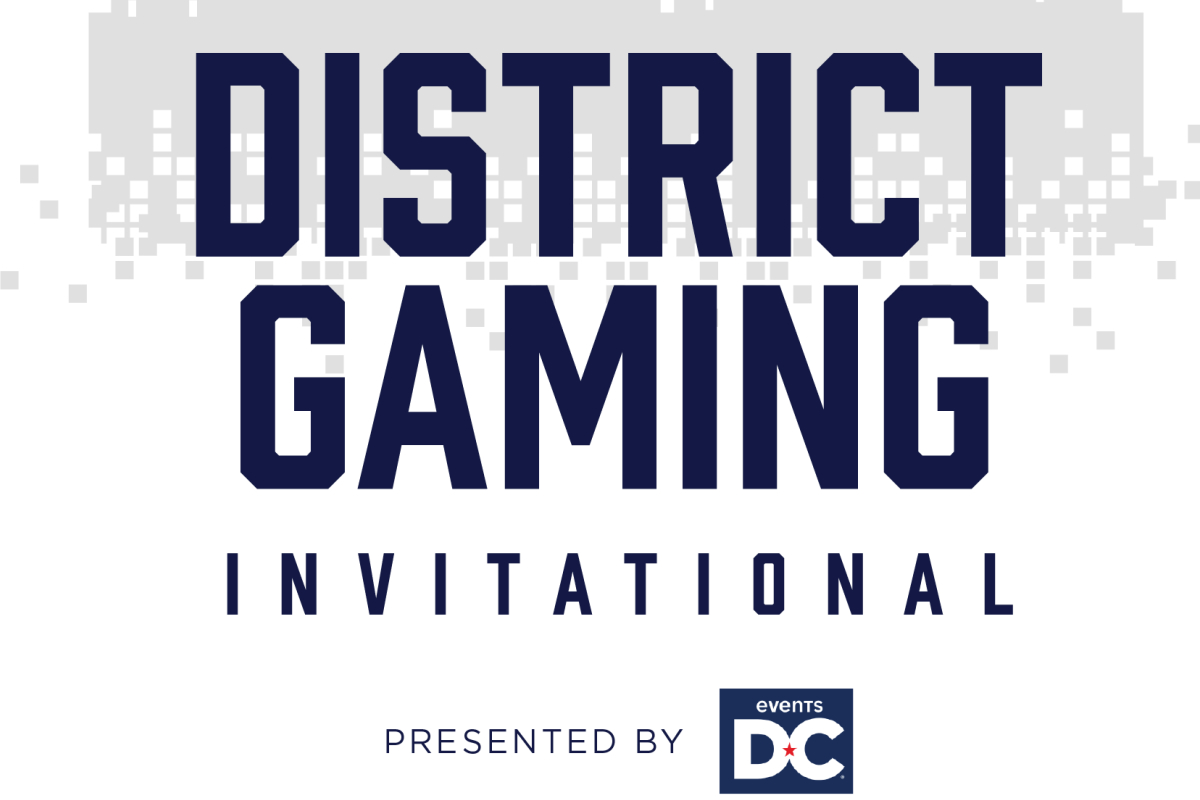 Reading Time:
2
minutes
Round robin tournament set for July 18 at the Entertainment and Sports Arena
 Wizards District Gaming is one of six franchises set to host a round robin tournament as part of the 2020 NBA 2K League season, the league announced Thursday. WDG will welcome NetsGC, Hornets Venom GT and 76ers GC for the District Gaming Invitational Presented by Events DC on Saturday, July 18 beginning at 1 p.m. at the Entertainment and Sports Arena.
The four-team tournament will pin each squad against each other once with the top two teams competing for the tournament championship and a $20,000 prize pool. All games except for the championship game will count towards the teams' regular season record.
Ticket information for the District Gaming Invitational at the Entertainment and Sports Arena will be available at a later date.
"We are firm believers in Washington, D.C. as a global hub for esports and couldn't be more excited to welcome NetsGC, Hornets Venom GT and 76ers GC for this premier 2K tournament as part of the 2020 NBA 2K League season," Zach Leonsis, senior vice president for strategic initiatives at Monumental Sports & Entertainment, said. "Special thanks to NBA 2K League Managing Director Brendan Donohue, the NBA, and our partners at Events DC for sharing in Monumental's vision to bring the best and brightest in 2K to the nation's capital."
"In partnership with Monumental Sports & Entertainment, we're thrilled to host Wizards District Gaming and the NBA 2K League at the Entertainment and Sports Arena in July for the District Gaming Invitational Presented by Events DC. As a best-in-class venue, the Entertainment and Sports Arena is a place where champions come to win and we look forward to celebrating the NBA 2K League, its talented players, and passionate community for this exciting tournament," said Gregory A. O'Dell, president and chief executive officer of Events DC.  "We thank the NBA for recognizing Washington, DC as a prominent market – as it remains our goal to continue to showcase the District as a top destination for the gaming industry."
Wizards District Gaming will open the regular season by hosting Mavs Gaming in an NBA 2K League Rivalry Match at the MedStar Wizards District Gaming Studio on April 4.
Click here for the complete 2020 schedule.

Astralis and Esportal extend partnership agreement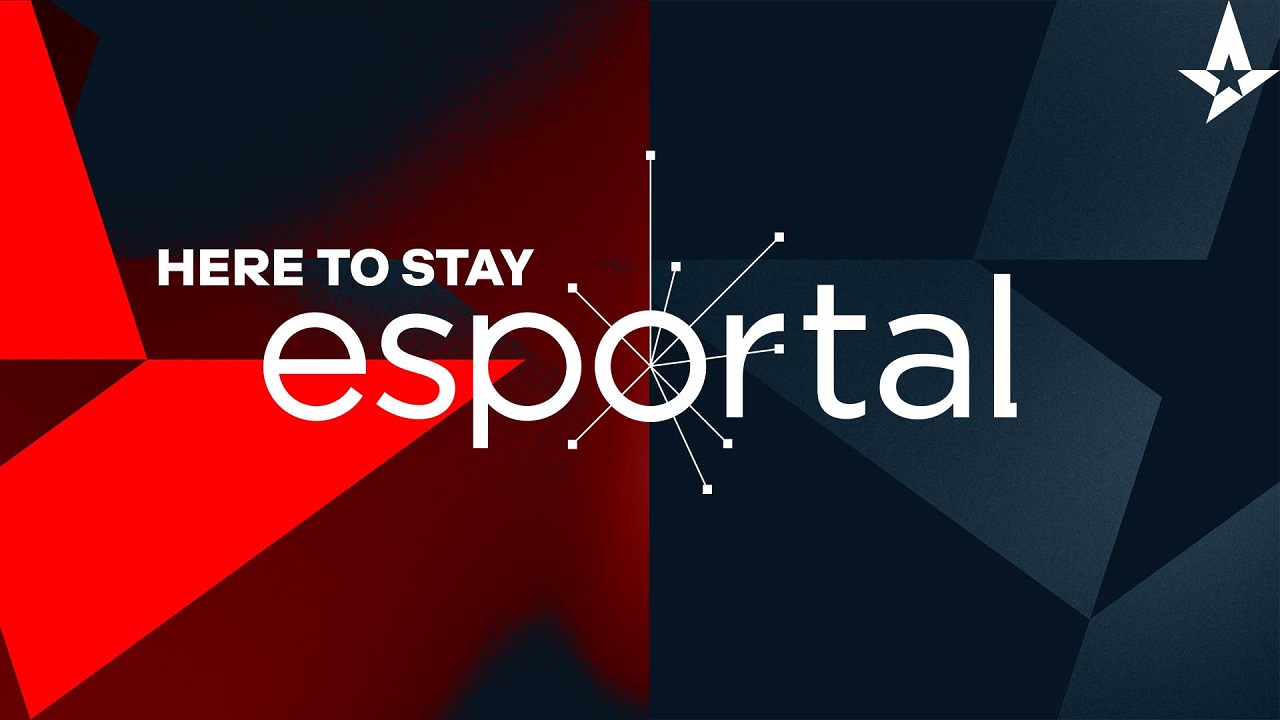 Reading Time:
< 1
minute
Astralis and leading Nordic matchmaking platform Esportal has agreed to an extension of the commercial partnership entered only nine months ago.
Kasper Sindt, Commercial Director, Astralis
– Esportal is the leading matchmaking platform in the Nordics, giving gamers an option to compete and connect in a positive, fun, and competitive environment. We have built a tournament and matchmaking format combining Esportal's expertise and the Astralis brand and value, and we're thrilled with the way it has been received and used by thousands of Counter-Strike players daily.
– We're now introducing monthly tournaments and quarterly events in Astralis Nexus, our big Gaming and Entertainment Center in central Copenhagen, where the Grand Final weekends will be held with viewing parties, Meet & Greets, and a range of other relevant activation. We'll also see a lot of new engaging content on our Social Media- and YouTube channels. The whole idea behind our cooperation is bringing the gaming community even closer together, both digitally and physically, says Kasper Sindt.
On top of the digital and physical activation described above, the agreement includes a commercial and promotional leg. The parties agree not to comment further upon the commercial value.
BLAST Premier announces two-year partnership extension with EPOS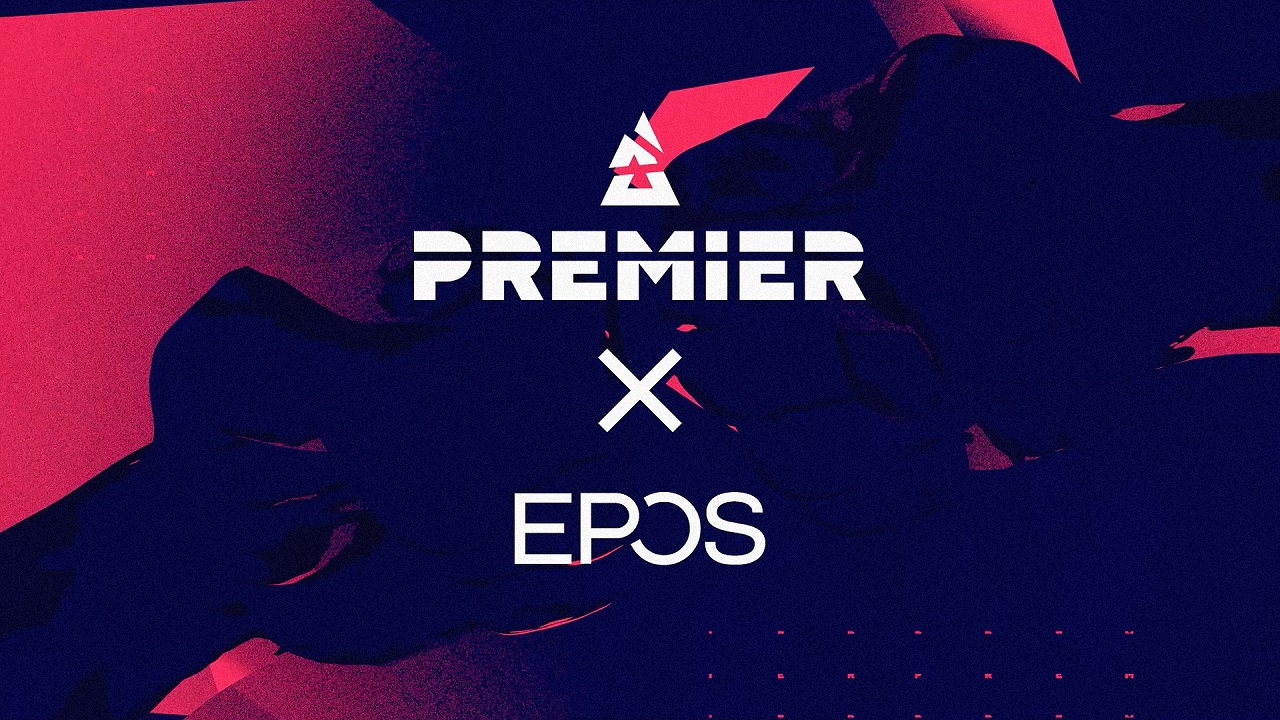 Reading Time:
2
minutes
Leading esports tournament organiser BLAST Premier has announced a two-year partnership extension with premium audio peripherals provider, EPOS.
EPOS became BLAST's official audio partner in February 2020 and the extended deal will ensure the brand continues to receive global exposure across the tournament organiser's seven events this year, reaching an audience of over 150 territories in 18 different languages.
The partnership will build on the successes of 2021, with the continuation of the 'Push to Talk' podcast series into a second season. The series sees hosts and popular Counter-Strike figures Conner "Scrawny" Girvan and Mohan "Launders" Govindasamy dive deep into exclusive interviews with the best CS:GO players, whilst discussing the spiciest 'Hot Takes' in the industry and answer fans' most interesting Counter-Strike questions
Throughout the partnership, BLAST and EPOS have highlighted the power of audio and the key role it plays at the top level of Counter-Strike, with the implementation of premium gaming headset H6PRO throughout the broadcast. This is encapsulated by the popular 'Mic'd Up' broadcast segment, providing esports fans with a unique insight into how elite players communicate with each other during the most important moments in-game.
The announcement comes off the back of two recent partnership renewals, following Coinbase and CS.MONEY. With BLAST continuing to increase the value of its global partnership portfolio in line with future growth plans.
Oliver Clarke, Head of Brand Partnerships for BLAST, said: "We are delighted to continue our partnership with EPOS as we go into the new season and beyond, establishing long-term relationships with our partners is a key part of our commercial growth plans. Since last year, we have showcased the importance of audio in providing a competitive edge and look forward to bringing this to life in new ways during 2022."
Maja Sand-Grimnitz, Director of Global Marketing, Gaming at EPOS, said: "We're really excited to extend our partnership with BLAST for the coming two years. As the past two years have already shown, the BLAST Premier and EPOS brand are a great fit, and we can't wait to show the power of audio through a lot of exceptional events throughout 2022 and 2023.
"The BLAST Premier Fall Final in November really showed the value and great opportunities in physical events, and we especially enjoyed seeing our new H6PRO Series activated in the arena. Even after two years we still see this partnership offer endless opportunities to deliver great results to BLAST and EPOS but most importantly all the fantastic esports fans around the world."
BLAST Premier is the world's leading Counter-Strike tournament series, hosting the best players and teams, offering opportunities to regions across the globe and crowning the world champions of CS:GO. Up to 32 of the world's best teams take part in the seven BLAST Premier events across the year with a combined prize pool of $2,475,000 on the line.
Rix.GG announces Huntress Trials VALORANT Tournament for February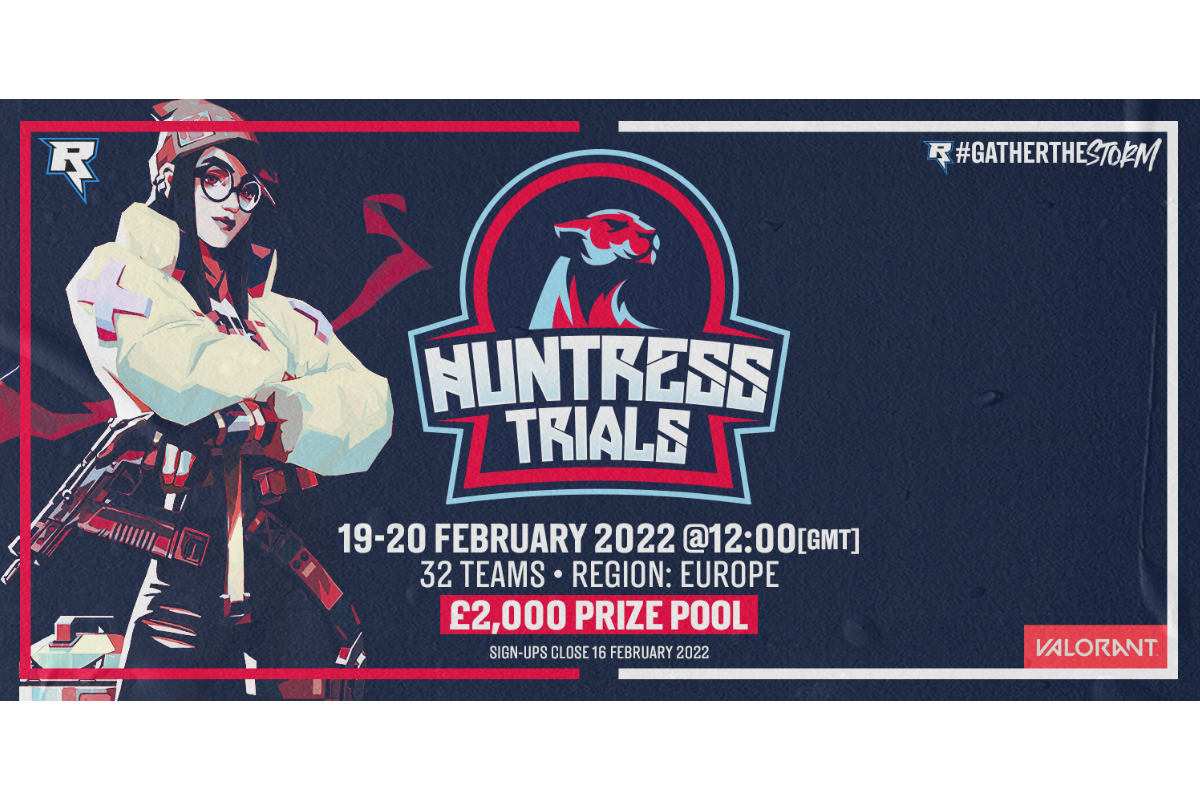 Reading Time:
2
minutes
Rix.GG, a top UK esports organisation, announces its first Huntress Trials VALORANT for female and marginalized genders of the new year.
The Huntress Trials tournament will start on Saturday the 19th February at 12:00 GMT and will continue on Sunday the 20th February 12:00 GMT.
The competition will feature up to 32 competing teams in total from across the EU and the UK, in a 5v5, single-elimination bracket, best of 3 (Bo3). Winners from the bracket will advance to the Grand Final which will be a best of 3 (Bo3) with a chance to take home the first prize.
The Huntress Trials VALORANT tournament – February prize pool is £2000 GBP total, where the winners of the event will receive £1000 GBP, 2nd place £500 GBP and 3rd and 4th place will be awarded £250 GBP.
The casters for this event will be the returning Samantha "NaoriMizuki" Timms and Layla "TK Layla" Abbott. Overseeing the tournament will be Tournament and Events Manager, Umar 'Maru' Aswat, with the support of admins Nicole 'Wolf' Sølvmose, and Jorden 'Raen' Dakin-White, as well as Observer Samantha "Benolot" Fry. The production for the Huntress Trials tournament will be overseen by Jakob "Atroix" Szmyt and will include his Esports Production Year 2 students at Confetti College (@Confetti_ICT). We are delighted that we are able to assist with the grassroots development of future production staff as well as grassroots players.
Gin Rai from Confetti College said "We at Confetti are excited to work with Rix and the Huntress Trials. This is another great opportunity to provide our students with real broadcast production experience whilst elevating recognition for women and marginalised genders in esports."
Teams interested in participating can sign up via our form by Wednesday, 16th February at 21:00 GMT. Only the first 32 eligible teams will be allowed to participate. This tournament is only for female and marginalised gender teams.
Country restrictions are set by VALORANT and Riot Games tournament licenses. For the purpose of this tournament, teams must have the majority of their players from a qualified region. Rix.GG has been granted an EU license though some country restrictions may apply.
First Prize: £1000 GBP
Second Prize: £500 GBP
Third and Fourth Prize: £250 GBP Saturday
Date: 19 February 2022
Time: 12:00 PM GMT
Sunday
Date: 20 February 2022
Time: 12:00 PM GMT
Main Broadcast: RixGG_TV
Bracket: ChallengerMode
Format: 5v5; Single-Elimination; Best of 3 (Bo3) including the final
Rules: Huntress Trials – VALORANT – Tournament Rules – February
Eligible countries: Albania, Andorra, Armenia, Austria, Azerbaijan, Belarus, Belgium, Bosnia and Herzegovina, Bulgaria, Croatia, Cyprus, Czechia, Denmark, Estonia, Faroe Island, Finland, France, Georgia, Germany, Gibraltar, Greece, Guernsey, Hungary, Iceland, Ireland, Isle of Man, Israel, Italy, Jersey, Kosovo, Latvia, Liechtenstein, Lithuania, Luxembourg, Malta, Moldova, Monaco, Montenegro, Netherlands, North Macedonia (formerly Macedonia), Norway, Poland, Portugal, Romania, Russia, San Marino, Serbia, Slovakia, Slovenia, Spain, Sweden, Switzerland, Turkey, Ukraine, United Kingdom (UK)
This tournament is not endorsed or supported by Riot Games.
We'll see you there, good luck to all the teams entering the tournament!
#EsportsisforEveryone