Quanta Expands Its Footprint In Africa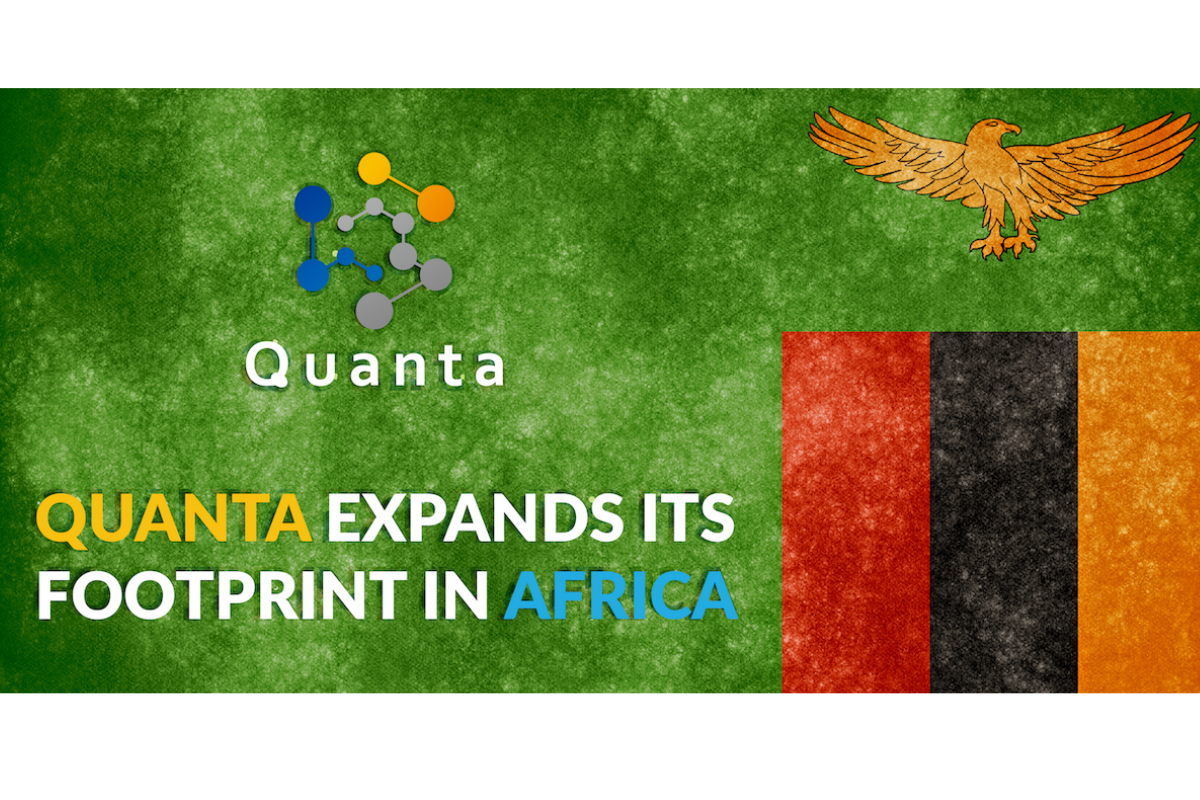 Reading Time:
4
minutes
Quanta is delighted to announce that it has secured a local license to operate lotteries in Zambia through the acquisition of a majority stake of local company Pleasure Sports Innovations Ltd. This is Quanta's second lottery license in Africa following its majority acquisition of International Lottery and Gaming Limited, the operator of Naija Lottery in Nigeria. The introduction of Quanta's innovative blockchain lottery and accompanying digital services provided via Quanta Pay is expected soon after the commencement of business operations in Q3 2020.
Pleasure Sports Innovations Ltd is licensed by Zambia's Gaming Commission and is a fast growing betting and smart solutions company leveraging the power of blockchain to serve its customers. The company is also positioning to launch the first end-to-end blockchain lottery in the region following its cooperation with Quanta. "We are excited about the opportunity to work with Quanta to develop and provide a social impact lottery that will contribute to selected good causes whilst creating value for Zambia and its citizens." commented Darius Sinkamba, CEO of Pleasure Sports Innovations.
Quanta will use its core market in Nigeria as the basis to develop and launch innovative Africa-centric gaming and fintech products in new markets it secures across the continent. Quanta's successful acquisition of Naija Lottery in 2018 established Quanta as the first blockchain lottery company to operate a traditional lottery, and is the basis for its ambitious growth plans for the region in 2020 and beyond.
Quanta's acquisition of Pleasure Sports Innovations was led by Quanta Africa SVP John Kamara and Quanta CEO Harmen Brenninkmeijer from Quanta Africa's base of operations in Nairobi Kenya. This acquisition sees Quanta expand its presence into the southern African state which has a population of almost 18 million and GDP of more than USD 25 billion. According to Zambian Watchdog, iGaming in South Africa is fast becoming a vast and lucrative market, with countries such as Zambia leading the charge. This has led to social impact from economic growth to job creation to increasingly mobile-friendly generation from the growing middle class Millenials (Gen Y). Unicef quoted that Zambia has an estimated median age of 16.7 years which is one of the lowest in the world with the vast majority of these Millenials potentially embarking on the latest technology. Improved mobile connectivity and lower data costs for Zambian have led to the number of mobile internet users reaching a new record high of 7.1 million users, with a vast proportion wagering regularly online thru a smartphone or tablet device. According to ZICTA statistics, the penetration of internet and mobile phone users was 62.7% and 97.2% respectively, one of the highest in sub-Saharan Africa as investment growth in Information and Communication Technology is testament to the future of the new technologies.
Zambia has made significant achievements in the education sector since 2000. According to Unicef, enrolment in primary education reached 3.3 million in 2017, up from 1.6 million in 2000. Girls are now enrolling in primary school in the same numbers as boys. But there are an estimated 800,000 school-aged children that are out of school. Access to early childhood education is low with only 26 per cent of children entering Grade 1 with any such experience. One can imagine the unlimited possibilities for many children who decide to study and embrace the new blockchain technologies which is an area that Quanta is happy to work in cooperation with the education sector and communities.
Quanta enters into South African region along with its business roadmap. Besides, Quanta builds its local representative office, Quanta Africa, in Nairobi, Kenya in this quarter with John Kamara as SVP/Managing Director. John is an experienced marketing, business growth and market acquisition executive with over 20 years in the international gaming industry.
On the expansion into Zambia, Quanta Africa MD John Kamara: "We see the acquisition of Pleasure Sports in Zambia as a key step forward in our ambition to maintain Quanta's position as the leading operator of blockchain-based gaming, lottery and fintech solutions in Africa. Zambia represents an exciting opportunity to expand our footprint in a smart young country with a stable currency whilst providing much needed revenue to good causes as well as the opportunity for players to win attractive prizes."
Harmen Brenninkmeijer, CEO of Quanta, commented on the new business expansion. "The new entrance in Zambia will play a pivotal role for Quanta to build a blockchain network in Africa, with lottery at the core of our strategy. We will give an additional use case of our blockchain technology which will further support regional acceptance of the technology, our products and company."
Following the establishment of business operations, Quanta plans to launch a lottery and a sports betting product, with both ultimately being supported via Quanta Pay, Quanta's digital services hub that provides payments as well as additional digital services in the future.
"2020 is set to be a very interesting year for Quanta," continued Brenninkmeijer. "We have worked hard to establish a rapid turnaround and are now starting to see the impact our focus has had on the outlook of Quanta's new business development. As a blockchain technology company, we now have interests in two major African markets that typically would go to traditional technology companies. It is an enormous endorsement for Quanta, the team, our technology and products that we are able to make this announcement and we are excited to develop a product offering that Zambian customers can positively engage with."
More is to come in the new roadmap: https://www.quantalottery.com/roadmap/
About Quanta:
Quanta is a pioneer in the development of blockchain solutions for gaming. In 2017, the company launched the first licensed blockchain lottery, fully utilising blockchain together with its NMI-certified random number generator, Randao, which is entirely built and operated on blockchain. Quanta's utility token, QNTU trades on six renowned cryptocurrency exchanges including HitBTC and Bit-Z.

SportPesa add new games with an Incentive deal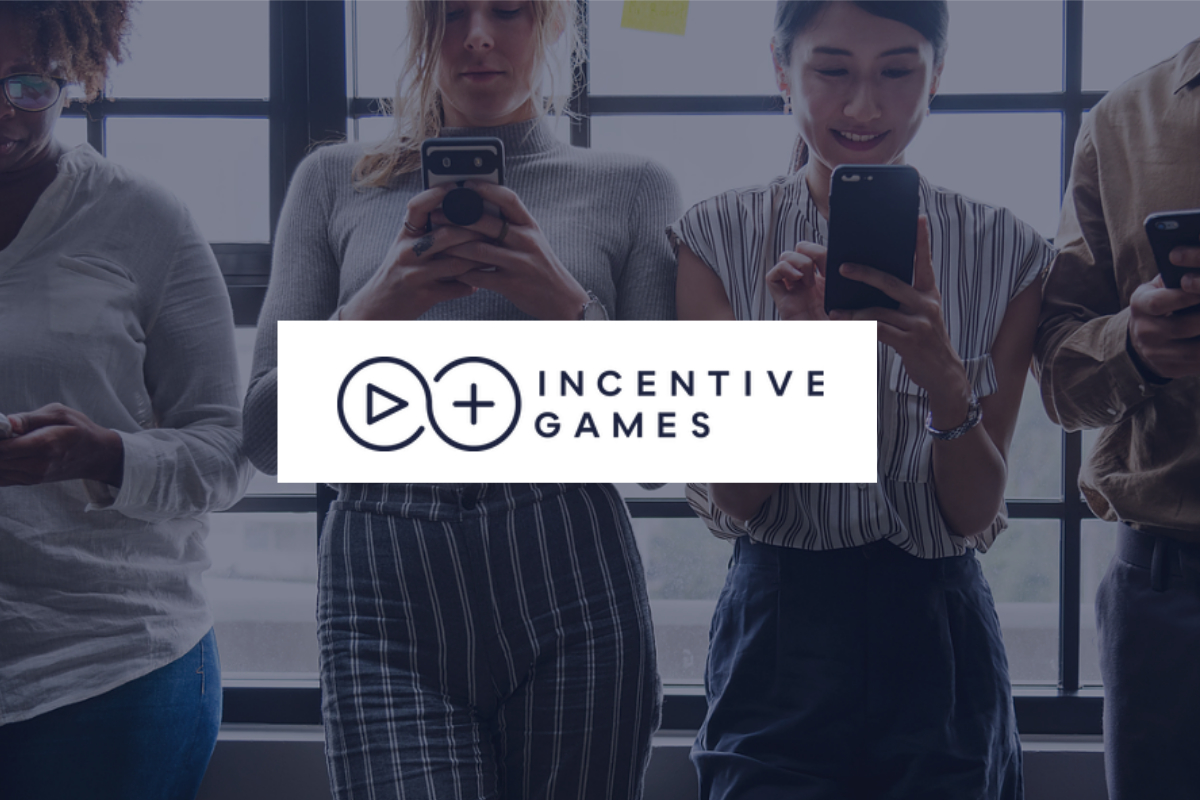 Reading Time:
2
minutes
Games Provider integrates two titles with sports betting giant to help the operator drive
player acquisition and retention in Africa.
Incentive Games, the provider of engaging sports betting games, has joined forces with operator giant SportPesa to deliver a suite of Pay to Play titles that will help the sports betting brand service their clients that still use feature phones and appreciate efficient bandwidth usage.
Under the deal, Incentive Games will integrate its V-League and Penalty Kick titles into the operator's platform. The former is a virtual football game with seasons that run all day every day with virtual matches open for bets every two minutes.
Penalty Kick is a virtual sports title where players must correctly predict where they think the ball will go and then decide how much they want to bet on their placement. The low-volatility, instant win format has been designed to appeal to sports fans looking for immediate returns.
All of Incentive's titles use lightweight animation so that they can run seamlessly on all smartphones, including Opera Mini Extreme, while also delivering the suspense and excitement that ensure players come back for more time and again.
V-League and Penalty Kick will be made available to SportPesa players in markets globally.
John Gordon, CEO of Incentive Games, said: "We are extremely proud that our content is now available across the globe and as a result we can work more strategically to identify the key partners that will help drive our business forward. SportPesa fall into this category and we are looking forward to working closely with them."
Adam Beighton, Director at SportPesa, said: "We are always looking for products that add value to our already large selection of games. These games cater to an online player segment that is often overlooked. We were particularly impressed by how the games have been developed to be seamless on smartphone devices that run on Opera Mini, a popular operating system in core markets such as Africa and Latin America. We look forward to seeing players engage with these games for the first time."
Cola Group to invest $14.5M to accelerate Cola.bet expansion strategy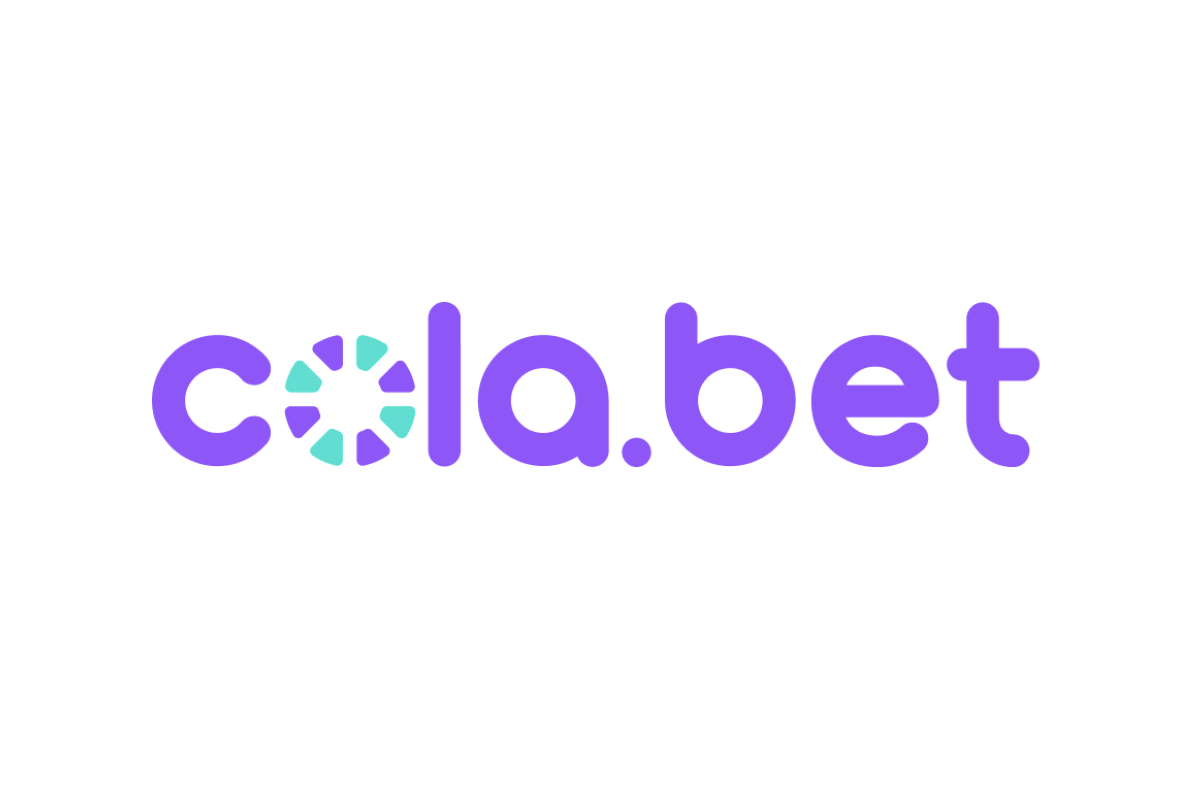 Reading Time:
2
minutes
Cola Group, a world-class games and entertainment specialist, is expanding the iGaming arm of its company, Cola.bet, with a $14.5m investment.
This substantial investment follows on the back of Cola.bet securing a fourth African gambling license in the continent's second largest gambling market, Nigeria. This new addition adds to Cola.bet's current stable of highly successful African operations; Zambia (cola.com.zm), Kenya (cola.ke) and Ethiopia (cola.et).
This latest sports betting license was granted by the Lagos State Lotteries Board to a locally incorporated, Cola.bet subsidiary company, Cola Games Limited. The Nigerian market is similar to Ethiopia's in that both are very retail centric rather than internet based. It was a strategic move for Cola.bet to leverage its blueprint and successes in Ethiopia to successfully expand into Nigeria.
The betting operator delivers a modern, mobile-first proprietary platform tailored for both established and fast-developing markets. The Cola.bet platform is easily adjustable, customisable and provides seamless integrations. All local payment methods are also integrated onto the platform where partners can find a vast selection of sports events, esports and casino games. To further support Cola Group's partners there is a complete consulting service, including a licensing brokerage, that provides access to localised knowledge and best practice in each operating region.
As Cola.bet continues to expand its sports betting and iGaming offering, responsible gaming remains a core focus. Cola.bet excels at providing resources to enable customers to enjoy gaming responsibly. Aside from aforementioned licenses, Cola.bet also holds a Curaçao gambling license and is in the process of obtaining licenses in the regulated markets of Africa, LATAM and Europe. This will facilitate the expansion plans of the company.
Dinu Bors, Cola.bet's COO said: "Cola.bet delivers an exceptional customer-first experience and the launch augments our global ambitions within the iGaming space. The platform is highly customisable and grants B2B partners instant access to curated content for a plethora of markets. We'll be rolling-out several innovative features over the coming months, we're only just getting started."
Dana Varnytska, Cola.bet's CMO followed: "Our strategy is built on a localised programme which has been developed through thorough research into market nuances and player preference. Players will benefit from bespoke bonus promotions and extremely competitive odds on the most popular events".
BtoBet Partners with Betta1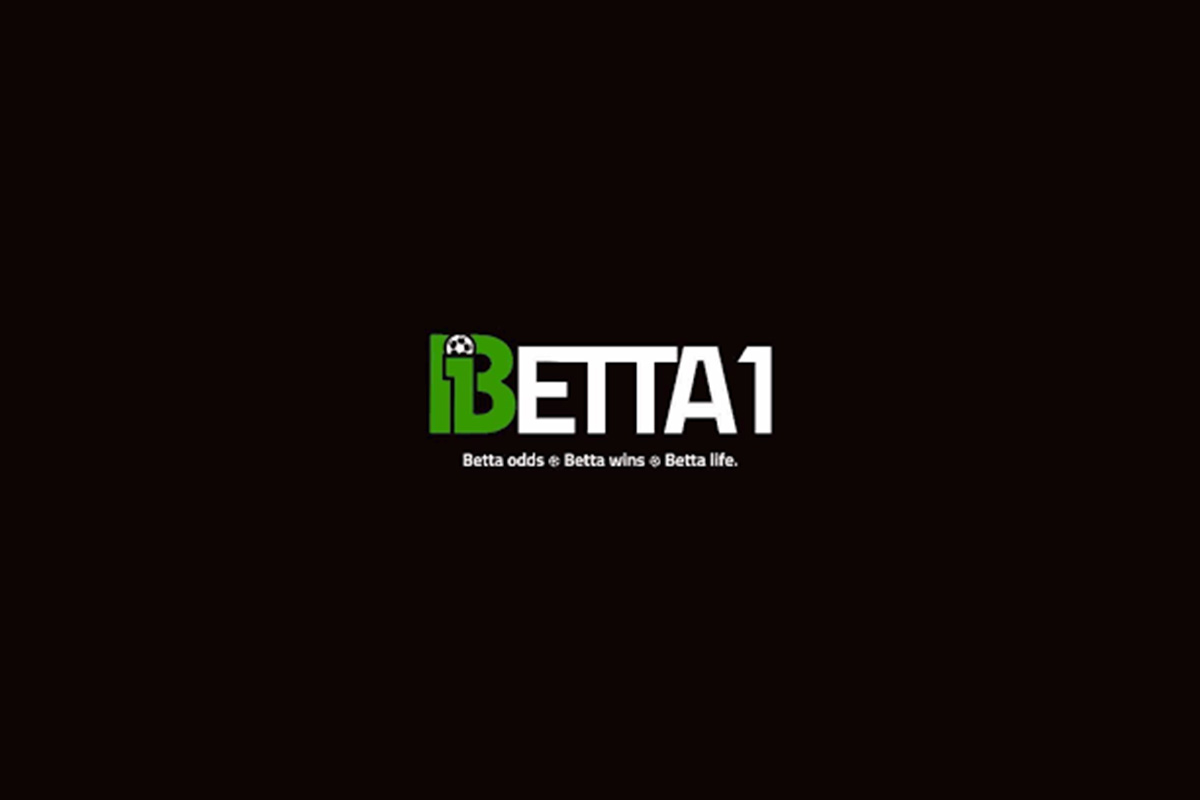 Reading Time:
< 1
minute
Leading sportsbook provider BtoBet has strengthened its presence in the Zambian iGaming market after signing a new partnership deal with Betta1.
Through this agreement, which was formulated together with BtoBet's regional Certified Partner STM Gaming, Betta1 will power its online brand with the advanced Neuron 3 platform.
Apart from the key platform products, BtoBet – which forms part of the leading iGaming supplier Aspire Global – will also be providing the online bookmaker with management and technology support.
The Zambia-based operator will be providing its players with a wide offering for both local and international sports betting, including live sports events, an extensive selection of virtual sports and a comprehensive portfolio of online casino games.
"The African market is continuing to register strong shifts towards the mobile. As technology and regulations continue to evolve, the online channels are set to further take up a larger market share as players will realise that through their devices they will be having at their disposal a wider selection of options through which they can entertain themselves in a more accessible and convenient way," Sabrina Soldà, Chief Marketing Officer at BtoBet, said.
"We are looking forward to leverage BtoBet's knowledge and expertise when it comes to the African market, especially in terms of delivering a localized product. The local market's unique traits require a bespoke approach and having such an experienced technological partner will definitely help us tailor our offering according to our players' requirements," Aditya Khosla, Chief Technology Officer at Betta1, said.