Reflex continuing to supply the total pub gaming package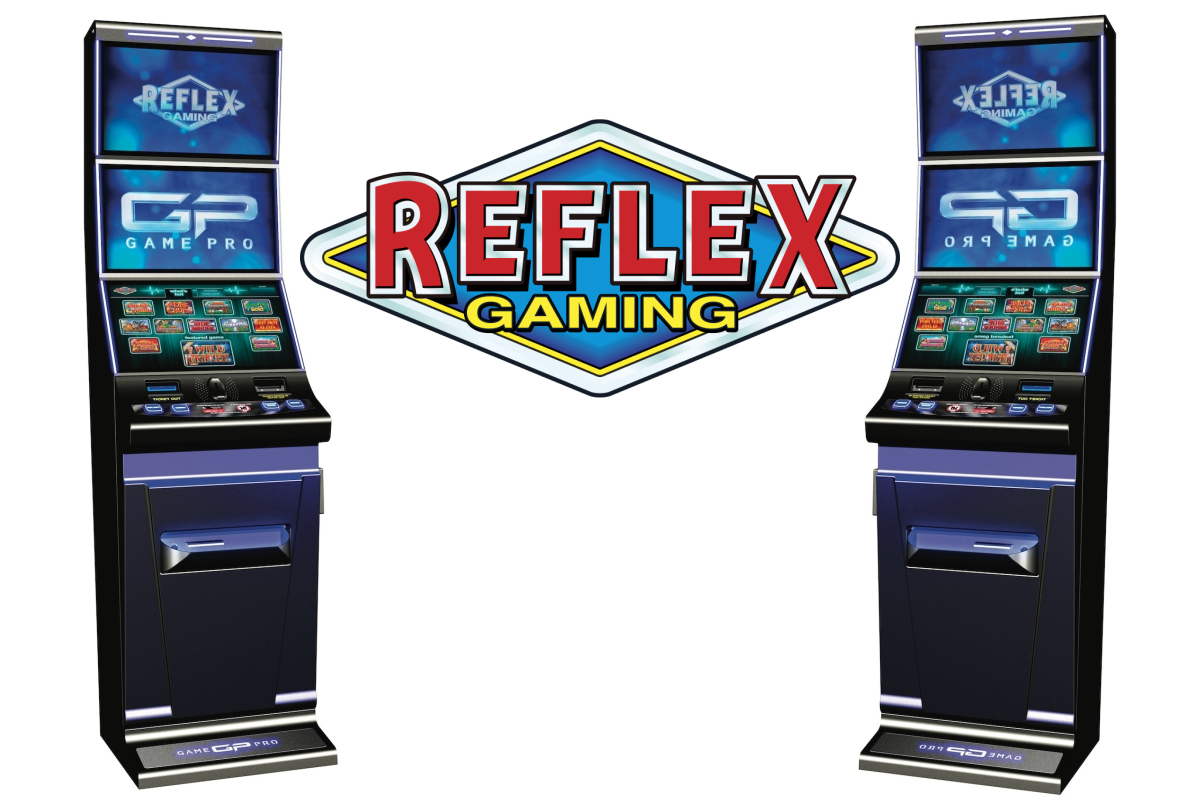 Reading Time:
2
minutes
The dissonance between analogue and digital games and their players has been brewing for a number of years something which Reflex Gaming is keen to rectify as the company continues to focus on providing a full 360º Cat C solution approach to all players.
"At present we are probably selling approximately equal quantities of analogue and digital machines, at least into the UK," explained Reflex Director, Mat Ingram. "I estimate that there are around 4,000 to 5,000 of our digital Cat C machines in the field, and now that operators are seeing the benefits of being connected to our Slingshot platform, I have sight of a growing number of these every day. From an analogue perspective, I would expect this number to be far greater due to the historic sales we have made."
With its best-performing Cat C range, Reflex is the only major supplier still dedicated to innovating and supplying in the analogue field a position Ingram regards as essential to retailers and players alike. "Whilst there is certainly some crossover, it is definitely clear there are players who only play either analogue or digital games," he said.
"This accounts for the continued success of our analogue games despite the rather aggressive rollout of digital gaming, especially into pubs. A number of retailers are telling us that analogue income is so important to them that it is beginning to throttle the velocity at which digital gaming is rolled out. This speaks volumes to me, and it's why we are so determined to carry on producing great analogue games despite the pressures from other parts of the industry."
Across both game types, Reflex's state-of-the-art platforms and technology are renowned for providing the best reporting in the UK industry alongside key SR messaging, functionality and Age Verification/Confirmation features. The company's portfolio of digital Cat C games is making waves with a variety of top performing machines.
"Across digital, our best-sellers have been Game Master, which continues to record strong sales, and GamePro which is our most recent cabinet to sell in significant quantity," Ingram added. "With analogue, we continue to produce a new model every six weeks or so, which means the make-up of the live machine estate is a moving and constantly refreshing feast."
Following a strong 2019, Reflex is continuing to drive its complete pub Cat C solution approach to both digital and analogue players. Commenting on his outlook for the sector, he concluded: "There is something irreplaceably tactile about playing a physical machine with physical buttons and physical cash, and because Cat C games are low stake and low max prize, the entertainment and enjoyment factors come much more into play. I genuinely believe that this is moving players towards our product and away from higher stake or less tactile environments."
Entain empowers over 200 aspiring sports champions and backs 100 grassroots football clubs with vital funding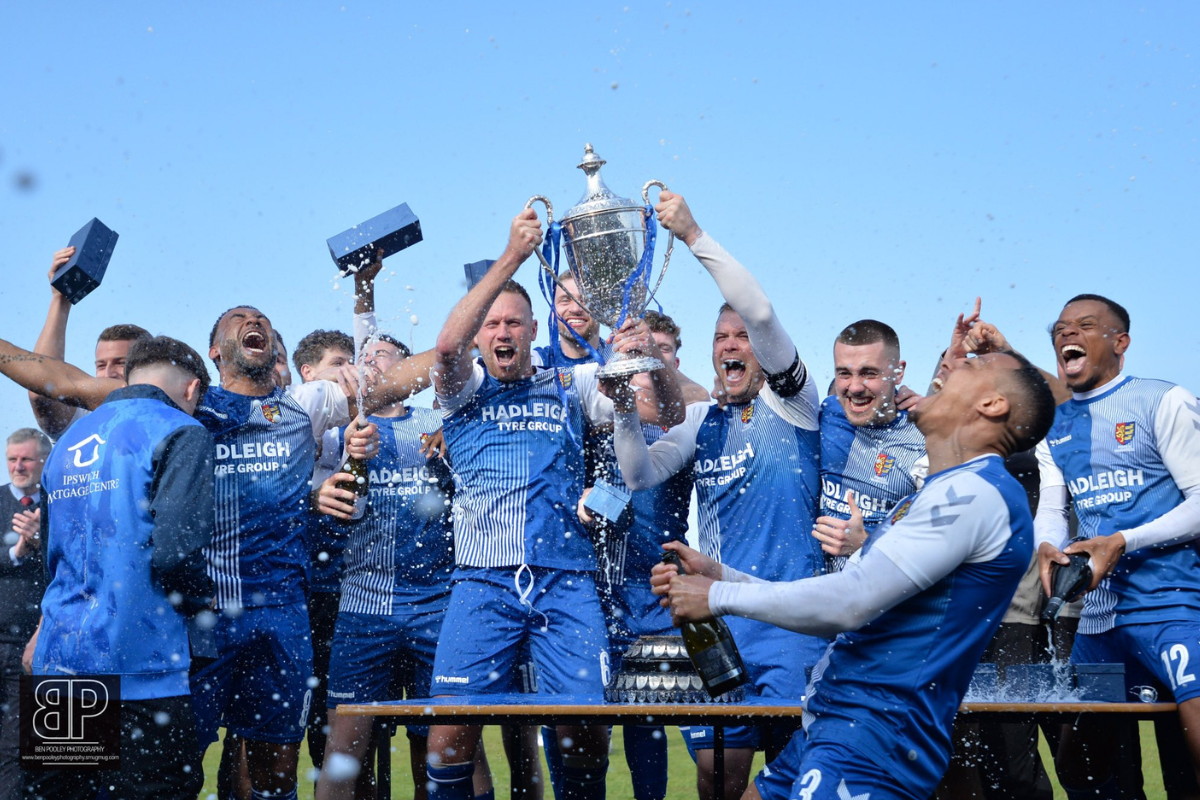 Reading Time:
2
minutes
Entain, the global sports betting and gaming group, has supported over 200 aspiring Olympic, Paralympic, Commonwealth and World Champions through its partnership with SportsAid, and provided grants to 100 non-league football clubs through its multi-million-pound, multi-year programme, Pitching In.
These two milestones are highlighted in Entain's latest Social Impact Report, which highlights progress made by the Group's registered charity, the Entain Foundation, as part of a commitment to invest £100 million in its communities over five years.
The report is published alongside the Group's latest sustainability strategy and kicks off Entain Sustain, the Group's dedicated ESG event that will take place virtually throughout the week here.
Entain's sustainability strategy has been informed by an extensive double materiality assessment and is structured across the four pillars of: 1) leading on player protection, 2) providing a secure and trusted platform, 3) creating the environment for everyone to do their best work, and 4) positively impacting our communities.
Virginia McDowell, Non-Executive Director and Chair of Entain's Sustainability and Compliance Committee commented: "I'm extremely proud of the long-term collaborations Entain has built with charities and academic institutions across the globe, supporting them to achieve our common goals and positively transform our local communities. We've made brilliant progress this year and look forward to continuing our leadership in this important area, guided by our latest sustainability strategy."
Other Entain Foundation highlights, included in Entain's Social Impact Report, are:
Safer betting and gaming
14 peer-reviewed papers were submitted by the Cambridge Health Alliance Division on Addiction since 2019, contributing to the body of knowledge on safer gambling.
24,920 student-athletes and staff across 112 US colleagues were trained by EPIC Risk Management in 2022 on the increased risks of gambling-related harm for elite athletes.
6.1 million customer interactions and interventions were made through the ARC™ programme between January and October 2023, representing 710,301 unique customers.
Diversity in technology
10,680 girls and non-binary people across 410 Girls Who Code clubs have received free coding and tech education since 2021.
13 scholarships were offered in 2022 to talented female students in Germany and Australia to pursue their passion for tech and computer sciences.
800 computers were shipped to Kenya with the Turing Trust in 2023, providing digital access and education to local students.
Supporting communities
5,000 Ghanaian children were screened for disabilities and learning delays with Chance for Childhood's new Disability Detect App.
Half a million pounds was fundraised for Prostate Cancer UK, helping to improve the testing, treatment, and care of prostate cancer.
£1 million has been fundraised for Chance for the Children, funding life-saving research and treatment.
Calling All Gamblers: BGaming to Become a Partner of The First-ever Online Streamers Awards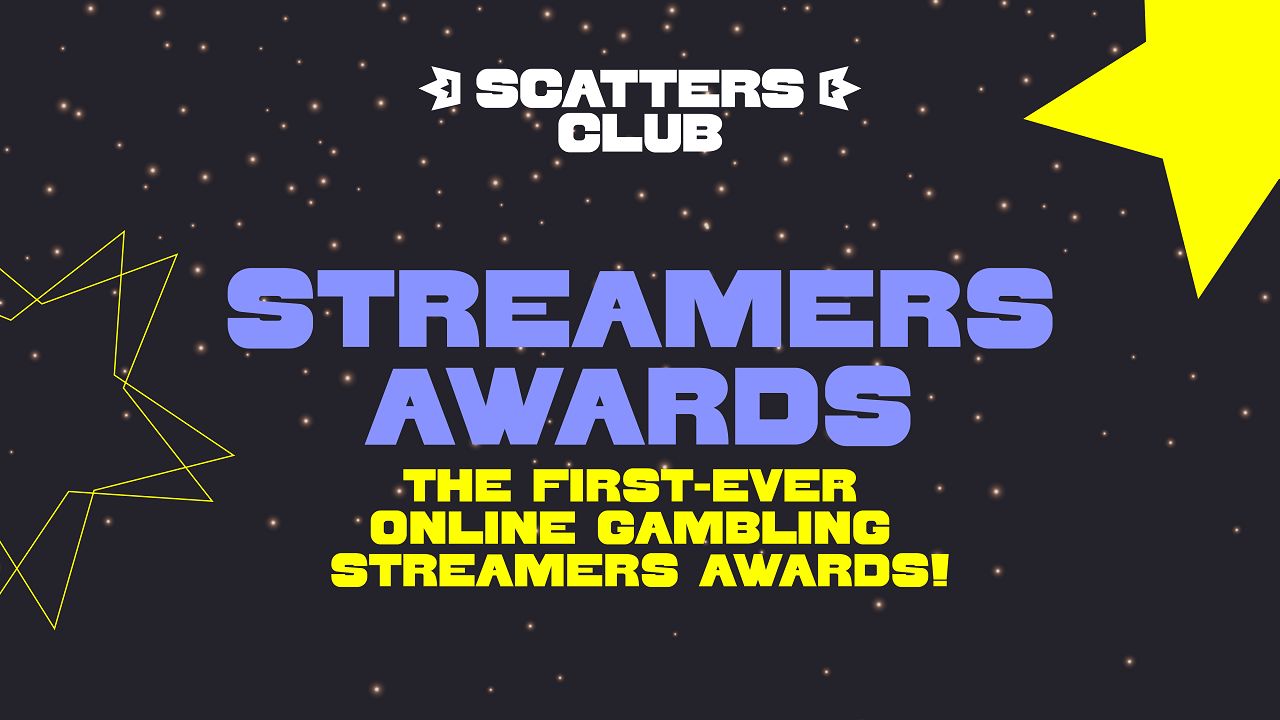 Reading Time:
2
minutes
Scatters Club, a global community of passionate gambling streamers and players, announces the first-ever online Streamers Awards. Popular iGaming content provider BGaming with a portfolio of over 100 products, has partnered with Scatters Club, in order to contribute creative offerings to the world of online gambling.
Scatters Club rolls out the red carpet online for top streamers. The event will celebrate the creative achievements of gambling streamers, and awards and global recognition will go to the best performers.
Nominees will vie for the ultimate prize: the audience's love and the Scatters Crown Trophy. Everyone is welcome to nominate their favorite streamer on this website, or streamers can self-nominate in a category that highlights their flair and creativity.
Nominations are open from December 4 to December 30 for international applications:
Most Hilarious Reaction to a Win
Most bright Reaction to a Lose
Coolest Background
Craziest Outfit
Best Streamer Collaboration
Community Champion
Rising Star in Gambling Streaming
Most Responsible Streamer
Everyone's Favorite Gambling Streamer
The Best Female Streamer
All submitted and approved applications are placed on the long list for their respective nominations, and the vote-casting period begins. Every fan of gambling can vote for their favorite streamer on a dedicated page.
After that, the TOP-5 streamers in each category will be shortlisted, and public votes will determine the leaders in various nominations.
As gambling fans cast their votes for the shortlist, the jury voting begins. The jury choice will remain under wraps and will only be revealed during live air on February 1, when the winners will be crowned as streaming legends.
The voting period wouldn't be complete without the audience's favorite bets. Top Five Streamers will be chosen for the Legend of the Year title based on the stats provided by Casinolytics, a Scatters Club's partner. Everybody is invited to place bets on who they think will be crowned with the title. Predictions can be submitted from December 8, 2023, to January 30, 2024. The winners will be announced online on February 1, 2024.
To make the award night genuine and thrilling, Scatters Club will invite a secret host. Amping up the fun, famous gambling streamers will make guest appearances to announce the nominations and winners chosen by a special jury. The names of the jury and guests will be revealed soon along with many more mind-blowing features of this event.
During the Streamers Awards event, Scatters Club will have the support of its partner, BGaming.
Stay tuned for the Streamers Awards updates while spinning your reels!
About BGaming: BGaming is a fast-growing iGaming content provider converting gambling into gaming. Thanks to an expert team and a player-driven approach, the studio creates innovative and engaging products featured on reputable platforms and 1,000+ online casinos worldwide. BGaming is the world's first to support cryptocurrencies and offer Provably Fair games. Today the brand's portfolio includes 100+ products with HD graphics and a clear user interface for every device. The studio is also known for its brand exclusives created in partnerships with leading operators in the industry.
About Scatters Club:
Scatters Club is a global community of streamers, players, and fans of online slot games. The community provides a captivating and supportive environment for like-minded people to come together, share tips and tricks, and enjoy playing online slots. Streamers who are members of Scatters Club can grow their audience faster and increase revenues.
Belatra Games Celebrates the Festive Season with Mesmerising Merry Hog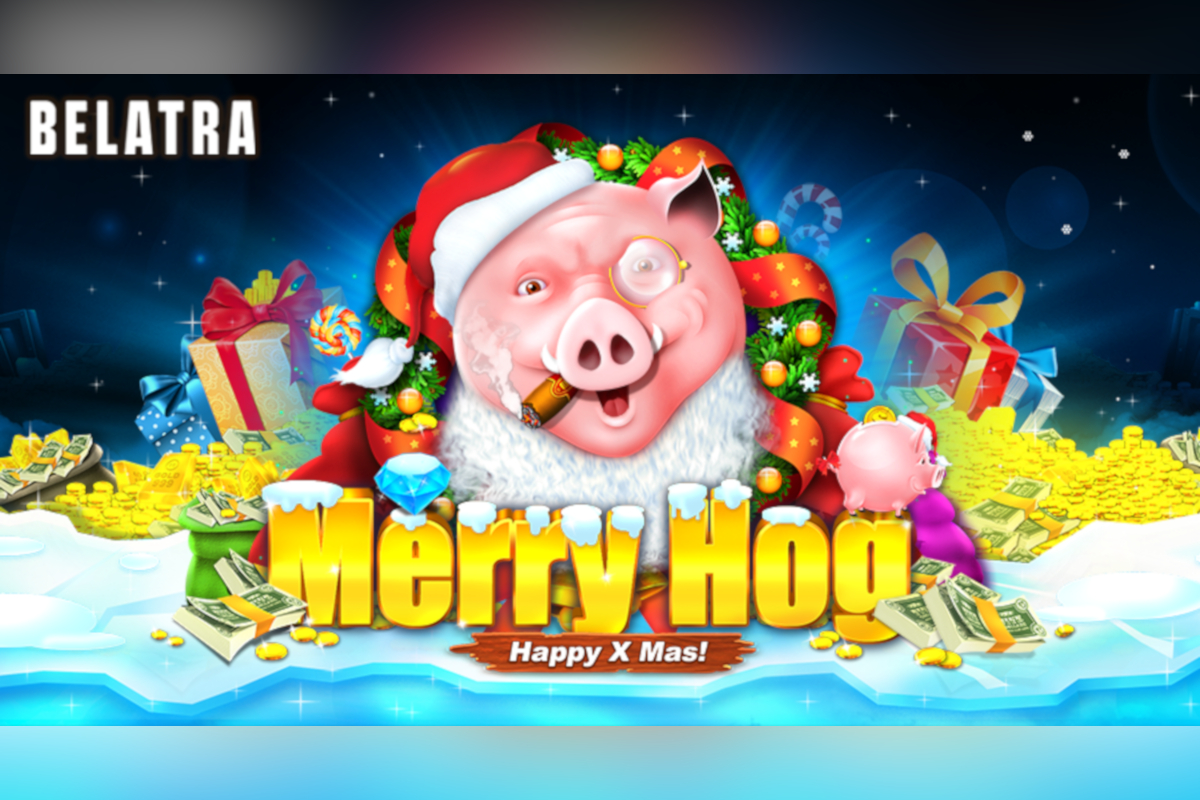 Reading Time:
2
minutes
Belatra Games, the specialist online slots developer, has proudly unwrapped its festive inspired title, Merry Hog.
Players will be able to immerse themselves amongst a variety of special symbols across the main game and free games. The wild symbol hog serves as a substitute for a wide selection of medium festive themed symbols. Magic safes are introduced in both the base and free games. These safes trigger the Open and Nudge bonus, revealing paid symbols or the sought after Golden Hog symbol, which returns even more prizes.
The Golden Hog, bonus, and +1 scatters play a pivotal role in this game. Exclusively in free games, the Police Control and multiplier symbols appear, freezing the Magic Safe reel and offering 2x and 5x multipliers to boost winnings.
Merry Hog is enhanced with its yuletide symphony that complement the innovative mechanics. The game remembers the position of the reels after each bet, adding a strategic element for players. Free games, the gift that keeps giving, is activated with three or more bonus scatters. It starts with an accumulative multiplier at +1, which increases with each spin. A special horizontal reel at the top of the screen will fill reels with stacks of magic safes.
The joy in Merry Hog is heightened through the clever Police Control symbol and scatter +1, both of which extend free games. Additionally, the game features coin symbols with values ranging from one to 2,500, catering to a diverse range of players.
Merry Hog also features Belatra Games' Buy Bonus, which allows players to enter the bonus game directly if they have the required number of credits.
"Merry Hog is more than just a game; it's a celebration of the festive season that is packed with surprises and potential big wins," the Chief Commercial Officer for Belatra Games, Sergey Chernyavski, said. "We invite players to dive into this joyful adventure that promises a blend of fun and excitement."