UK Gambling Commission and industry collaboration makes progress on safer gambling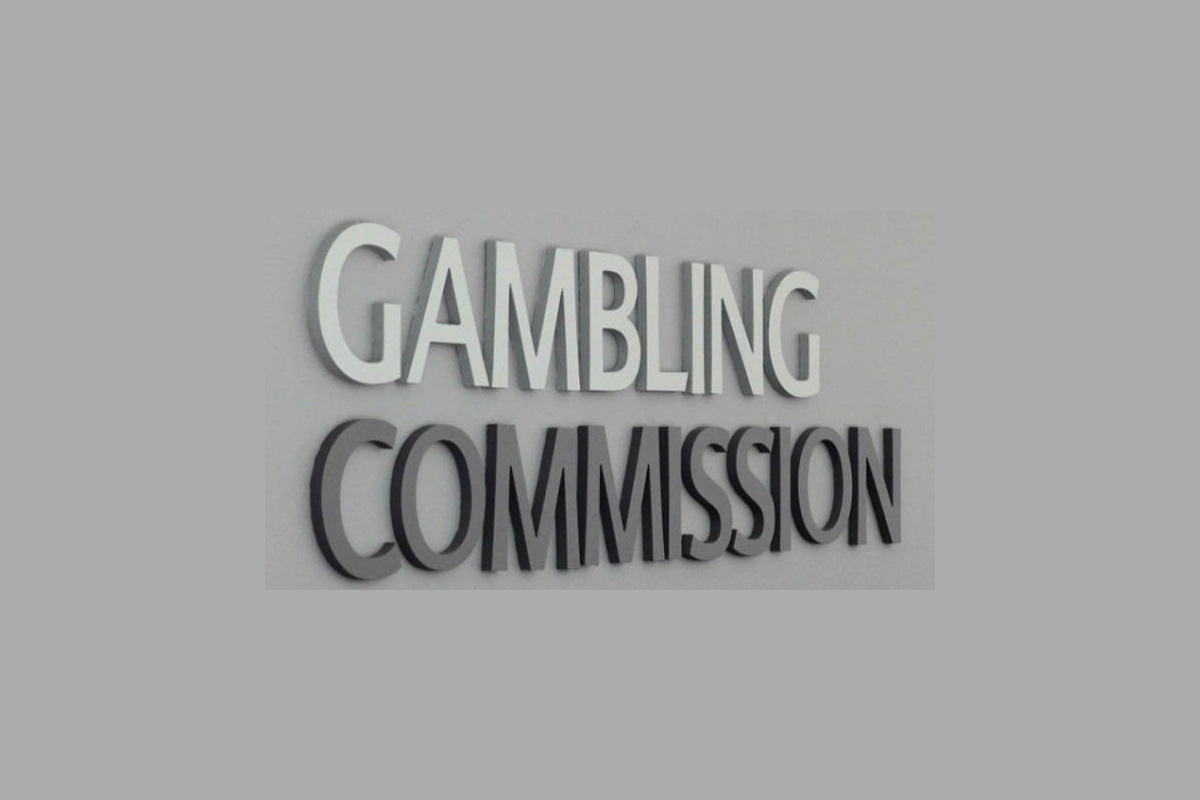 Reading Time:
5
minutes
Under 25s to be restricted from joining VIP schemes
Tightened controls to be introduced for other VIP customers
Online advertising rules strengthened to better protect vulnerable groups
Progress made on safer product design but industry must go further
Collaborative work with the industry has led to progress following three challenges laid down by the Gambling Commission to make gambling safer and reduce harm across the sector.
The work will lead to restrictions and prevention of under 25s being recruited to VIP schemes, a reduction on intensity of play such as the speed of spin and removing turbo buttons, and a joint effort to shield children and young people from online gambling advertising.
The Gambling Commission welcomes the recommendations made by the industry on safer products but challenges the industry to go further.
This new approach to accelerate progress to protect consumers from gambling harm was set by the Commission's chief executive, Neil McArthur, in October 2019. Working groups made up of senior leaders from the industry were formed in January 2020 – concentrating on use of VIP incentives, safer advertising online and the use of safer product design.
The Industry working groups featured over 30 operators, co-ordinated by the Betting and Gaming Council (BGC).  As part of this work, the Commission ran workshops with people with first-hand experience of gambling harm, as well as collaborating with GamCare to ensure that its service users' experience would also help inform any outcomes.
Those involved in the work will continue to develop and rapidly implement the proposals, with some measures around VIP customers being implemented as soon as April 14.
The Commission will now launch formal consultations on these areas to ensure that the new measures are incorporated into its regulatory framework – which means that all operators will have to abide by the new consumer protection rules.
Neil McArthur, Gambling Commission chief executive said: "We have been encouraged by the progress on VIP incentives, safer advertising and safer products.  We set these challenges in order to deliver real and rapid change for consumers in key areas of risk. However, it is important these commitments are implemented as soon as possible. It should not take months to implement safeguards many would expect to be in place already. 
"By working together with operators and seeking the views of people with lived experience of gambling harm we have been able to make significant progress, although there is always more to do. We will now consult on the necessary changes to our rule book to ensure all operators have to meet the new standards.
 "Whilst we are encouraged by industry proposals for making gambling products safer we now call on operators to implement those proposals rapidly; but the proposals do not go far enough and we will now consider what additional measures we should impose on operators. 
 "I recognise that the Covid-19 outbreak will impact on next steps and actions, in particular land-based operators. I welcome the fact that the operators involved and the BGC have remained committed to progressing this work during these difficult times. That is a positive sign of their commitment to make the industry safer."
"Ultimately actions speak louder than words and any operator that does not put consumer safety first will find itself a target for enforcement action."
Industry progress so far in these areas, and the Gambling Commission's response and next steps:
Use of VIP incentives
This group was established to develop an industry code which addressed poor practices around the treatment and incentivisation of high value and high spending customers also known as 'VIPs'. The industry has agreed to:
Restrict and prevent customers under 25 years of age from being recruited to high value customer schemes.
All customers must first pass thorough checks relating to spend, safer gambling and enhanced due diligence before becoming eligible for high value customer incentives.
Reward programmes will also be required to have full audit trails detailing decision making with specified senior oversight and accountability.
The Gambling Commissions response:
The Commission will now consult on permanent changes to the Licence conditions and codes of practice (LCCP).
The Commission expects the industry to implement its code as soon as possible and considers most measures should be implemented within 3 months.
The Commission will monitor and support implementation of the industry's code as an interim measure.

Safer advertising online
This Advertising Technology challenge was aimed at reducing the amount of online advertising seen by children, young people and vulnerable adults. Actions taken immediately by the industry and to be in place by July 2020 include:
A common list of negative search terms (e.g. how do I self-exclude from gambling?) and suppression websites, which will help shield vulnerable groups from online gambling ads.
Better and more consistent use of customer data to ensure paid-for-ads are targeting away from vulnerable groups across social media platforms, instead of targeting for business
Implement an approach which means that advertising is only targeted at +25 age in social media and "Pay Per Click" advertising where platform facilities permit. This will protect young people and increase confidence in the social media platforms' own age-gating
Age-gating YouTube channels and content
Adopting and rolling out to all affiliates a code of conduct which will be amended and updated on a regular basis to ensure all measures undertaken by the industry will be implemented equally by affiliates.
These measures will be adopted across the industry as soon as possible and in any event enshrined in the IGRG's Gambling Industry Code for Socially Responsible Advertising (subject to consultation with Bingo Association and BACTA) and effective by July 2020.
Further, the Working Group will:
Establish a permanent cross-industry Adtech Forum to ensure an on-going focus on making further progress in this area, including conducting and evaluating trials of advertising technology.
Continue the proactive engagement with a wide range of stakeholders (including platforms) on agreed areas of work, with the aim of continually setting the highest standards in responsible digital advertising and marketing and ensuring that all relevant technology is utilised to achieve that.
Work with the Gambling Commission to publish and promote consumer advice, and work with online platforms and broadcasters to identify a more effective, simple and consistent approach, with regard to blocking gambling advertising.
Commit to monitoring and evaluating all actions to ensure only effective solutions are pursued.
The Gambling Commission's response:
The Gambling Commission's view is that the industry has developed an appropriate set of commitments which should help further limit exposure to online gambling adverts by vulnerable groups.
The Commission recognises that the online advertising ecosystem is complex, and some progress will be dependent on third parties, such as the social media platforms. In these instances, we expect industry to work collaboratively with the platforms to identify and implement further solutions.
By virtue of their inclusion in the Gambling Industry Code for Socially Responsible Advertising, The Commission will now hold operators to account for these commitments from July.

Safer products
These groups were tasked with developing an industry code for responsible product and game design.  Industry commitment from this work so far includes:
A minimum spin speed of 2.5 seconds on all slots.
Removal of game features which may encourage intensive play such as slam stops and turbo buttons.
Removal of split-screen slots which have been associated with potential loss of control.
A more detailed work plan which will include in-game messaging and the creation of a Betting and Gaming Council Testing Lab to look into other game features.
Publication of the final code in September 2020.
The Gambling Commission's response:
The Gambling Commission's view is that while some progress has been made, this work must now go further and faster, in particular around using demographics and behaviours to indicate risk.
The Gambling Commission will now consult on the priority areas for immediate action as soon as possible.
Brigid Simmonds, Chairman of the new standards body the Betting and Gaming Council said: "I am pleased with our members' hard work and continued commitment to delivering substantial progress on the three safer gambling challenges set by the Gambling Commission on high value customers, advertising and game design. The progress reported today including restricting under 25's from qualifying for high value customer accounts; strengthened advertising rules and games with slower speeds and the removal of some functionality comes despite difficult operating circumstances during the COVID-19 crisis. These measures, along with our recently announced 10 pledge action plan for COVID-19 safer gambling and our 22 industry safer gambling commitments will significantly transform and improve the environment for our customers and the wider public.  We agree with the Gambling Commission that there is still more work to do and we will rise to the ongoing challenge."
This update coincides with the publication of the Gambling Commission's 2020/21 business plan which includes commitment to driving forward these areas of work in regulatory requirements for the whole industry.
BINGOTON: PADDY POWER PRESENTS A DRAMA…WITH BALLS

Reading Time:
2
minutes
Mischievous betting brand Paddy Power presents an eyebrow raising 'drama with balls' after teaming up with creative agency Octagon for their latest ad campaign. 
"Bingoton" was formally rolled out in a fashion befitting the brand's proverbial bingo debutante today (23rd September).  
Written and art directed by Jonny Watson, Dan Harrison and Neil Richardson of Octagon UK, and directed by Jim Gilchrist of Outsider, the 30-second TVC will get its first showing on ITV this evening during Coronation Street.  
The commercial takes viewers back to the early 19th century, with Miss Bingoton and her lady-in-waiting assessing a selection of 'gentlemen callers', cleverly creating a humorous parallel with the perils of modern-day dating.  
According to Josh Green, Executive Director at Octagon, this was the ideal comical conduit to convey the Paddy Power Bingoproposition:  
"In the simplest terms, bingo is drama with balls. That's how the idea of Bingoton was born." 
Tom Muldowney, Head of Gaming Marketing with Paddy Power adds:   
"We wanted to make a ballsy ad and Miss Bingoton felt like the perfect leading lady to convey our 'more chances' message. That's with the exception of the Suitor who sent her (Charles) Dickens pix. He remains on the cutting room floor."    
The advert opens with stunning views of high society types gathering at the palatial grounds of Bingoton Manor. Centre stage is Miss Bingoton, who is joined by her lady-in-waiting and Master of Ceremonies, all of whom eagerly anticipate a parade of potential suitors for her viewing pleasure.   
Suitor Number 10 gets the (bingo) balls rolling. But he's quickly dismissed by Miss Bingoton who instructs her footmen to "swipe left" on her behalf.   
  Suitor Number 3 is quickly dispatched in an equally decisive manner, having been judged by Miss B to be "catfishing again" after she takes in his dated and unrecognizable profile painting.  
Trying his luck next is Suitor Number 66, a handsome gentleman from Essex who only has eyes for his own reflection.   
"The only way is EXIT," she giggles under her breath to her lady-in-waiting.  
Paddy Power's latest campaign comes with all the easter eggs punters have come to expect from the mischievous brand, who manages to marry drama (and balls) to make it a perfect match.   
Turbo Mode in the Game 'Mines' is On – Fasten the Seat Belts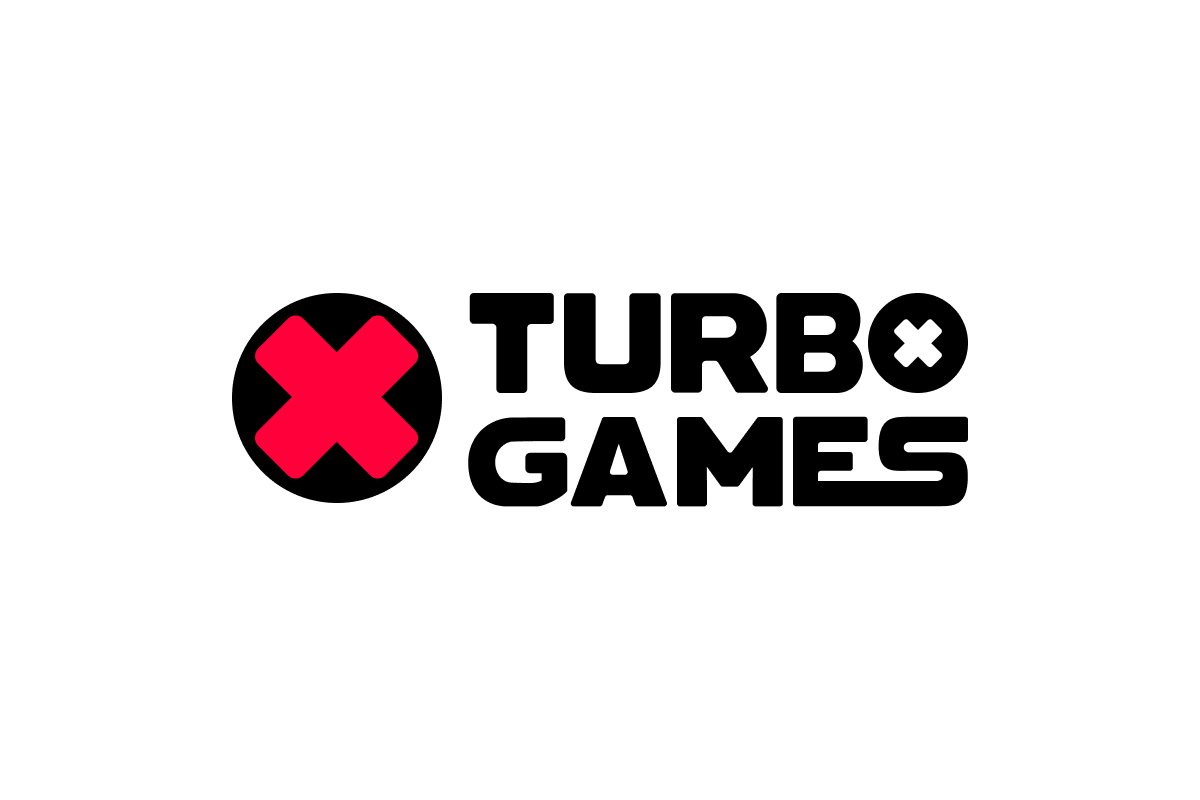 Reading Time:
< 1
minute
Classics are eternal, but classics with new improvements are captivating. One of the first
Turbo games has undergone visual and functional changes and has transformed into one
more game Turbo Mines.
The Head of Product at Turbo Games says:
"Visually, this is the successor to the super hit of our classic Mines. We are a young
progressive team that improves our product regularly, but not just observes what works
well. There is no limit to perfection, especially when you can change quickly and
qualitatively to open an even wider potential of Turbo hit."
What does it mean for the players?
The rules remain the same as in Mines, but some additional features modify the perception
of the interface and the game pace.
Firstly, it is possible to change the game field size: to 3*3, 5*5, 7*7, and 9*9. Such
modification gives a player a chance to work on their strategy and choose the risk rate. So
to say, every round can be absolutely different from all points of view.
Secondly, those players who enjoy speed can experience it in Turbo Mines too. Such a
function enables a player to choose the same pattern for opening the blocks for many
rounds in a row. If a player sticks to the strategy that they believe in, they will win for sure
because dripping water wears away a stone not with its strength but with its constancy.
But there is no need to wait, do it in Turbo mode with Turbo Mines.
Four Teams Advance to CS:GO Female Tournament at IESF WE Championships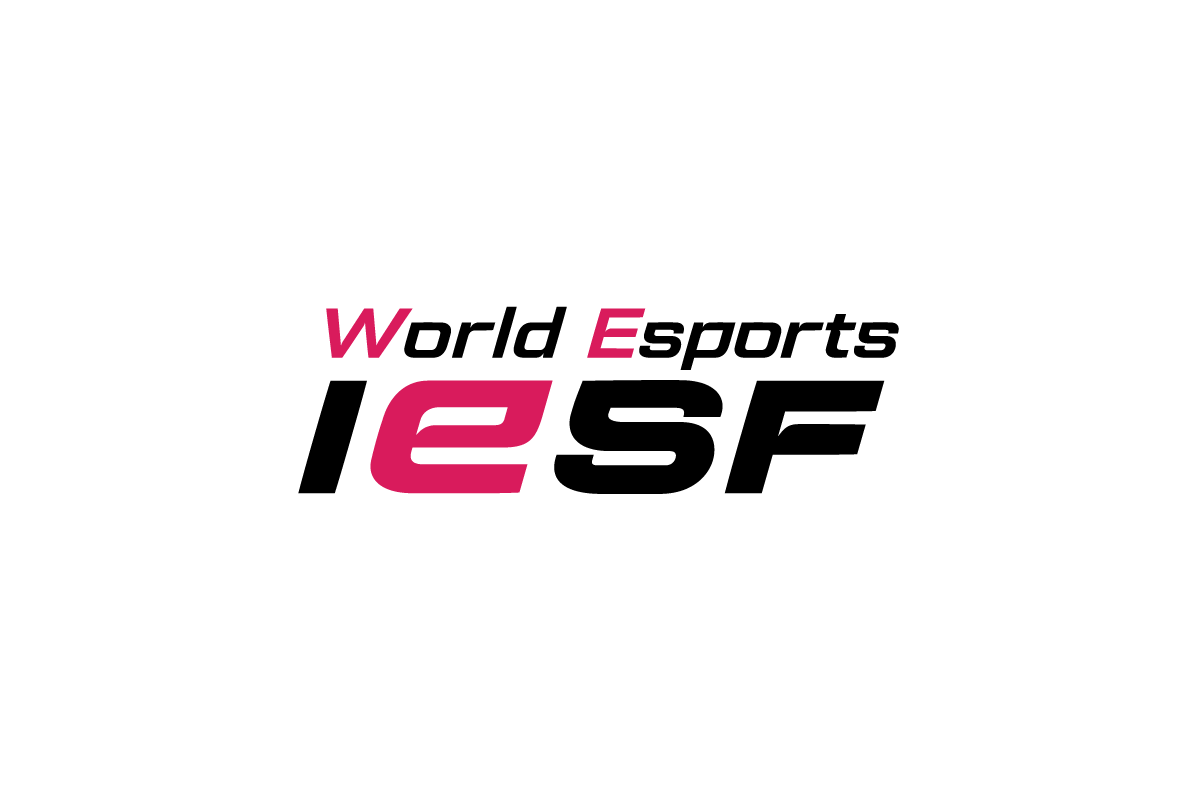 Reading Time:
< 1
minute
The International Esports Federation (IESF) concluded a groundbreaking competition for the Female Feature Division CS:GO qualifiers, which saw Indonesia, Poland, Namibia, and Argentina move forward to secure their spot at the World Esports Championships Finals in Bali, Indonesia. The qualifiers were hosted online by IESF, and the finals tournament in Bali will feature a $50,000 total prize pool. Poland and Argentina came out on top of their respective region's qualifiers.
IESF President Vlad Marinescu said: "IESF is privileged to be able to host its first-ever Female Feature Division CS:GO tournament, a significant step forward for the world of Esports. This event is promoting inclusivity and providing female gamers equal opportunities to succeed on Esports' biggest stage. IESF is committed to advancing and supporting the role of women in Esports through initiatives like this and our current partnerships with Women in Games and GIRLGAMER Esports Festival. "
IESF Marketing Manager Ana Karakolevska added: "Congratulations to the four female teams for giving us one of the most exciting qualifiers yet, and securing their spot at the first-ever CS:GO World Esports Tournament. IESF is proud to be making advancements in shaping the future of gaming for the entire World Esports Family. We can't wait to see these skilled teams compete in Bali."
World-leading Esports club Natus Vincere (NAVI) represented Poland in the qualifiers and will bring some of the world's best Esports players to Bali to compete for the ultimate prize. The 14th WE Championships will take place from December 1 to 12 with Indonesia, Poland, Namibia, or Argentina looking to be crowned the first female CS:GO tournament winners.