AvatarUX's latest release PopRocks™ bursts on to the scene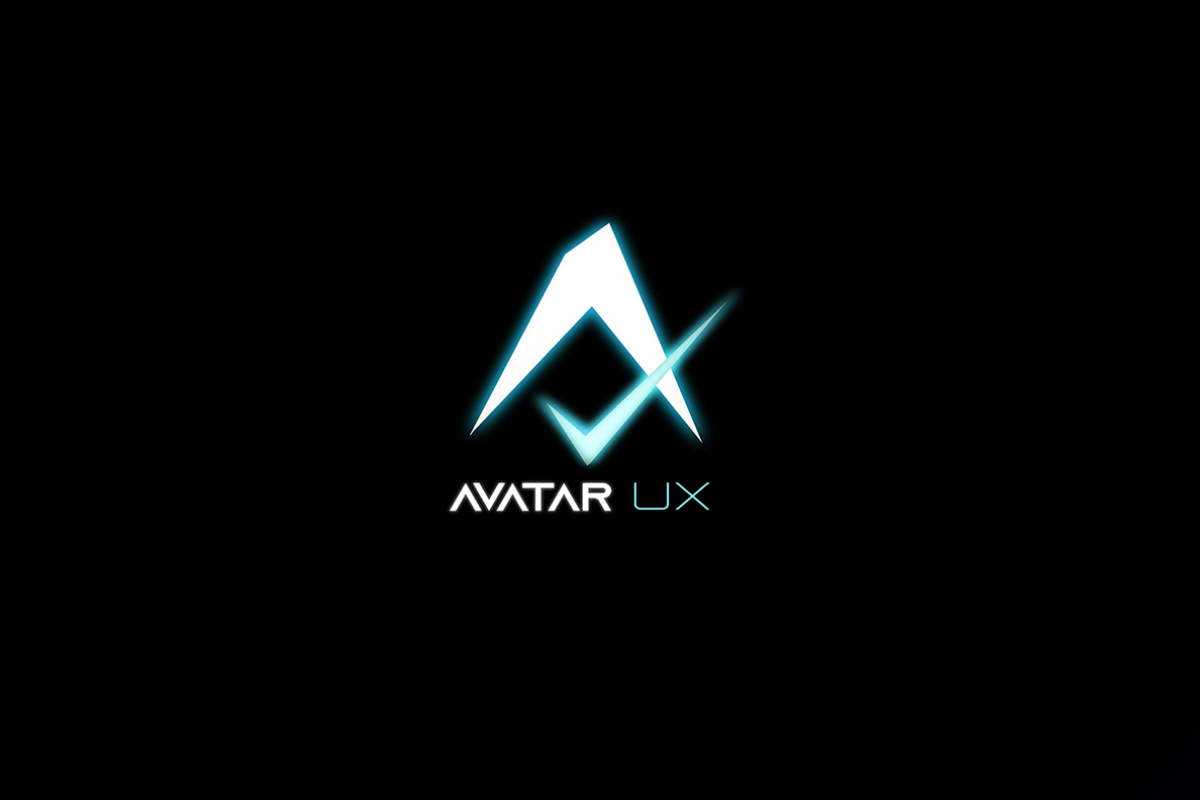 Reading Time:
2
minutes
Cutting-edge game developer's new title in partnership with Yggdrasil features innovative PopWins™ mechanics
Games design studio AvatarUX is back with a bang to deliver its latest video slot, PopRocks™, the debut title in its PopWins™ series and the second in its partnership with Yggdrasil and the YG Masters programme.
With up to 33,614 ways to win, this awesome game is ready to take the gaming sector by storm.
The second release from the rising star, AvatarUX's PopRocks™ unleashes mystical gems with arcane powers that pop and multiply, expanding to a maximum win potential of 72,188x bet.
PopRocks™ is the first game to use the innovative new PopWins™ mechanics, where winning symbols 'pop' and are replaced with two new symbols and expanding reels, giving players the chance of epic wins.
AvatarUX is an original partner studio of the YG Masters programme which allows independent studios to develop content on Yggdrasil's platform and in partnership with the supplier. PopRocks™ is AvatarUX's second title launched through the partnership, following the successful release of Lilith's Inferno last year.
Marcus Honney, Managing Director at AvatarUX, said: "We're thrilled to announce the release of PopRocks™, the first title featuring our innovative PopWins™ mechanics.
"Immersive gameplay, cutting-edge design and bringing excitement to the market is what we pride ourselves on, and with its state-of-the-art technology, PopRocks™ is a fantastic addition to any offering and is sure to keep players coming back for more.
Stuart McCarthy, Head of Partner Strategy & Sourcing at Yggdrasil, said: "Our YG Masters programme adds significant business strategy value for our connected partners, and this innovative new title from AvatarUX perfectly showcases our aim to enhance our existing portfolio with innovative quality content from third-party studios."
Yggdrasil's YG Masters programme has recently been updated to form an integral part of the supplier's new business division, Yggdrasil Franchise, which further cements its position as a global publisher of casino content through IP licensing.
Gamers Spend Twice As Long Viewing Intrinsic In-Game Ads Compared To Other Digital Channels, Reveals New Research From Lumen and Anzu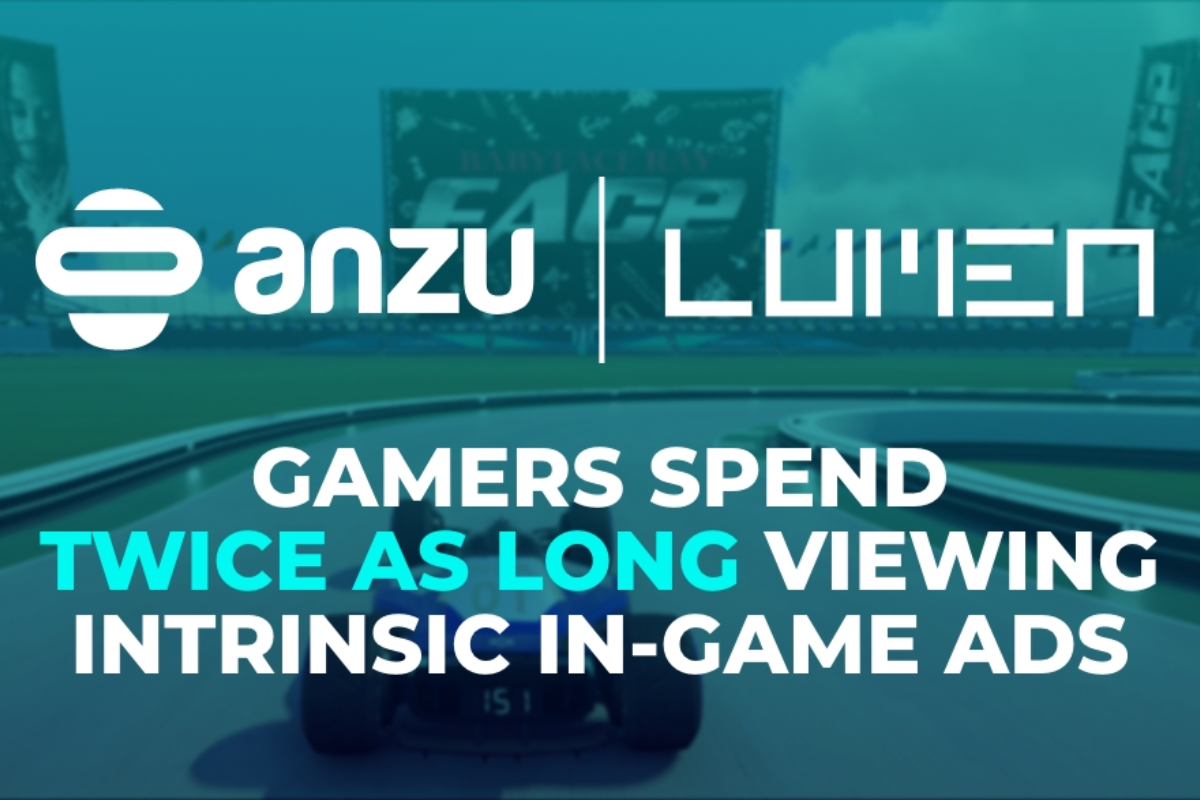 Reading Time:
2
minutes
The world's most advanced in-game advertising platform Anzu .io, and Lumen Research, an attention technology company, have today revealed collective results from research carried out together across a series of mobile and PC campaigns over the past 12 months, examining the power of attention within intrinsic in-game advertising.
The study used Lumen's cutting-edge eye-tracking technology to monitor player attention levels within in-game ad campaigns across multiple ad categories, including automotive, education, energy, entertainment, fashion, CPG, QSR, retail, and tech. Some of the brands that took part include Amazon, Dell, Vodafone, Coca-Cola, Levi's, Subway, and EMPIRE.
Mike Follett, Managing Director of Lumen Research said: "Anzu has conducted attention tests amongst 5,000 respondents globally, giving them the richest and most robust attention dataset for gaming advertising in the world. This means that we can speak with some confidence when we say that Anzu's inventory delivers high attention, high recall and significant shifts in brand perception and purchase intent for advertisers."
With 83% of in-game ads viewed compared to Lumen's benchmark of 62%, the findings show that gamers are 34% more likely to view an in-game ad than those placed on other digital channels like social media and websites.
Across the studies average spontaneous advertising recall was 36%, with the best performing campaigns achieving over 70%. Regarding purchase intent, 61% said they would definitely or probably buy the brand in the future representing a significant uplift of 9%. Looking at prompted brand awareness, the studies saw an average of 71% across the test audiences, and 68% of the test audiences also agreed that the advertising was suited to the brand. Overall the research clearly demonstrates the power intrinsic in-game advertising has in helping advertisers to effectively communicate with massive gaming audiences and achieve their campaign goals.
On the findings, Itamar Benedy, Co-Founder and CEO of Anzu, said, "These results clearly demonstrate the power in-game advertising has to drive attention which then converts to brand recall, favorability, and purchase intent, demonstrating how brands can use in-game to reach consumers at every stage of the marketing funnel. By adding in-game to the marketing mix advertisers can supercharge their campaigns, and with the new MRC and IAB guidelines having just been released, the medium has never been a more attractive proposition for advertisers. As we deliver more studies with Lumen, we look forward to sharing more research highlights, including benchmarks by advertiser category."
Peter Kadin, SVP of Marketing at EMPIRE said: "In-game advertising has played a key role in
helping us drive attention and ramp up excitement for our artists, with campaigns far exceeding what we are used to from other digital channels. Our latest in-game ad campaign delivered an outstanding composite attention score that was 3.9x our desktop display benchmark, along with 93% viewability on PC and 94% on mobile. The high attention levels and huge reach have allowed our artist to stand out in an extremely saturated market." 
Bidstack secures $11m to become best-funded in-game advertising company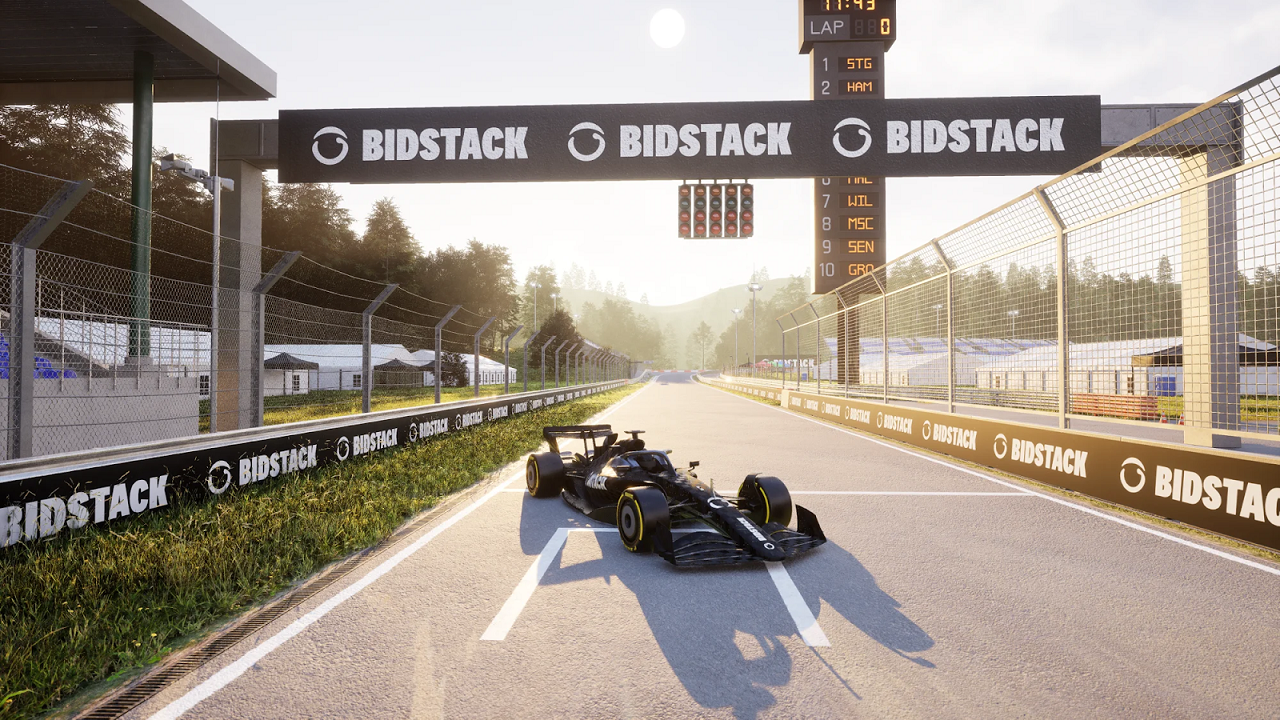 Reading Time:
2
minutes
Bidstack, the in-game advertising and video game monetisation platform, today announces it has raised a total of USD $11 million in a new round of funding. This includes a $6 million strategic investment from digital platform cybersecurity world leader, Irdeto, and brings Bidstack's total funding to $42 million – the most raised for any company in the in-game advertising industry to-date.
This is the first strategic investment in Bidstack's seven-year history and will fuel the pioneering company's US growth strategy following the recent hire of Jude O'Connor as Chief Revenue Officer. With more than 80 staff across five international locations, Bidstack now has the infrastructure and talent in place to take on the huge, untapped opportunity for in-game advertising in the US market. Bidstack has already run award-winning in-game campaigns for brands such as Marriott Bonvoy, Paco Rabanne, and Doritos, and works with world-leading game publishers such as Codemasters, and Take-Two Interactive.
Irdeto entered the video games industry with the acquisition of anti-cheat software company Denuvo. The company's suite of software products are used by a majority of leading console, PC, and mobile titles, creating extensive synergies with Bidstack's ever-growing developer and publisher network, and breadth of ad formats which now includes rewarded video in addition to in-game and in-menu.
James Draper, Founder and Chief Executive Officer at Bidstack, commented
"I am pleased to share that we have secured our first strategic investment, from Irdeto B.V. Irdeto, part of the Multichoice Group, is established as one of the world's leading cybersecurity businesses, with their gaming division Denuvo being trusted as a leading anti-cheat middleware across the world's most celebrated gaming platforms and franchises. Irdeto's positioning across the gaming and entertainment space will lead to many opportunities for our two companies to collaborate going forward, as strategic partners."
Globally, the in-game advertising market is projected to grow at a CAGR of 11% to 2030, from its current estimated valuation of $7.6 billion. This figure represents just under 1% of the $850 billion global advertising market, despite more than three billion people playing games on a daily basis.
IESF Concludes World Esports Summit and Unites the World Esports Family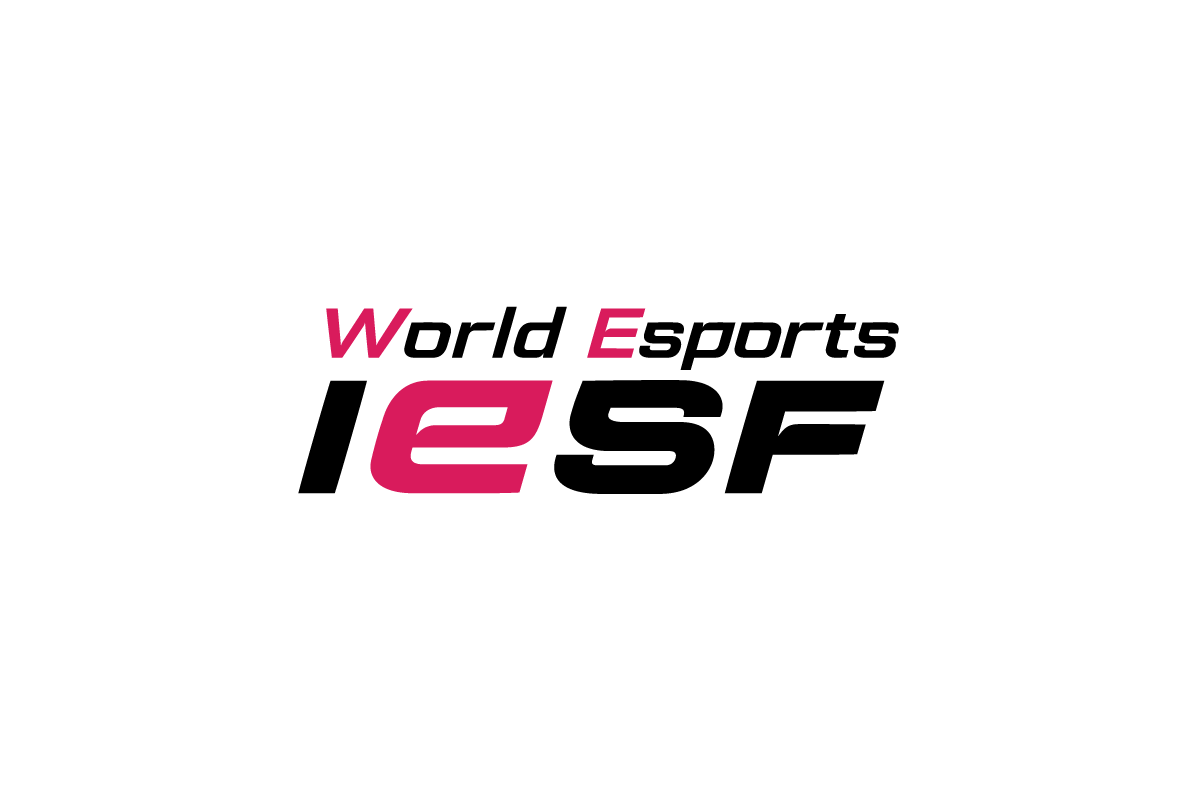 Reading Time:
2
minutes
Over 40 esports industry experts gathered in Busan to discuss the current state and future development of esports
The International Esports Federation (IESF) 2022 World Esports Summit wrapped up after two days and eight insightful panel discussions with key stakeholders in the World Esports Family and the wider esports ecosystem, including IESF President Vlad Marinescu and International Olympic Committee (IOC) Head of Virtual Sports Vincent Pereira. The 2022 edition of the WE Summit took place at the Busan Esports Arena in Busan, South Korea, as well as virtually online with support from the Ministry of Culture, Sports and Tourism, Busan Metropolitan City, and Busan IT Industry Promotion Agency.
This year was the seventh installment of the WE Summit, which debuted a refreshed branding and visual identity. Panelists included industry executives, global brands, government officials, and other esports leaders.
During the first day of the event, EA Sports Senior Program Manager Byungho Kang, KRAFTON Esports Lead Paul Kim, Nielsen Sports Commercial Leader Pelle Karlsso, IESF Athletes' Committee Chairperson Tiffany Lim, Advance Learning Partnership Consultant Nesli Kolasinli and more shared their insights and determined the key esports factors of success such as unity, close collaboration, recognition, education, and strong leadership.
IESF President Vlad Marinescu said: "We had a spectacular two days of the World Esports Summit that shined a spotlight on the World Esports Family. IESF would like to thank all of our passionate panelists, moderators, and esports fans who joined us here in Busan and virtually from around the world, and everyone who helped make the summit possible. We are so proud to host this annual event to provide a platform for esports leaders and stakeholders from member federations to discuss key issues in esports and the future of responsible esports worldwide."
To close out the final day of the WE Summit, IESF Secretary General Boban Totovski moderated a panel entitled "The Dynamic Roles of Esports Organizations," which featured Marinescu and Pereira as well as World Esports Consortium President Daniel Cossi, Asian Electronic Sports Federation COO Steve Tae Hyung Kim and ESL FACEIT Group SVP Public Affairs David Neichel.
During the panel, when asked about the Olympic vision for the future of esports, Pereira said: "The Olympic Esports Week in 2023, which we announced last week, will be a physical event that will include competition in virtual sports, hybrid games that will engage in physical activity, but also mobile games, console games and PC games. We'll also have exhibitions to showcase the best of esports aligned with the Olympic values and the Olympic spirit."
In addition to eight discussion panels, the first day of the WE Summit closed with the Referee Summit, moderated by Nesli Kolasinli, where three panelists came together to learn and develop the highest standards of referee training for IESF's 129 member federations to be used at events such as the annual World Esports Championships.
Day two of the WE Summit opened with the WE Academia Seminar. The winning research paper on this year's Academia Competition subject, "Health Wellness and Well-being in Esports," was presented. The submission entitled "Diversification of Esports Events for the Guarantee of Right for the Disabled" earned a grand prize of 4,000,000 KRW and a certificate from President Marinescu.