BETBY Strengthens Pomadorro Relationship With Esports Integration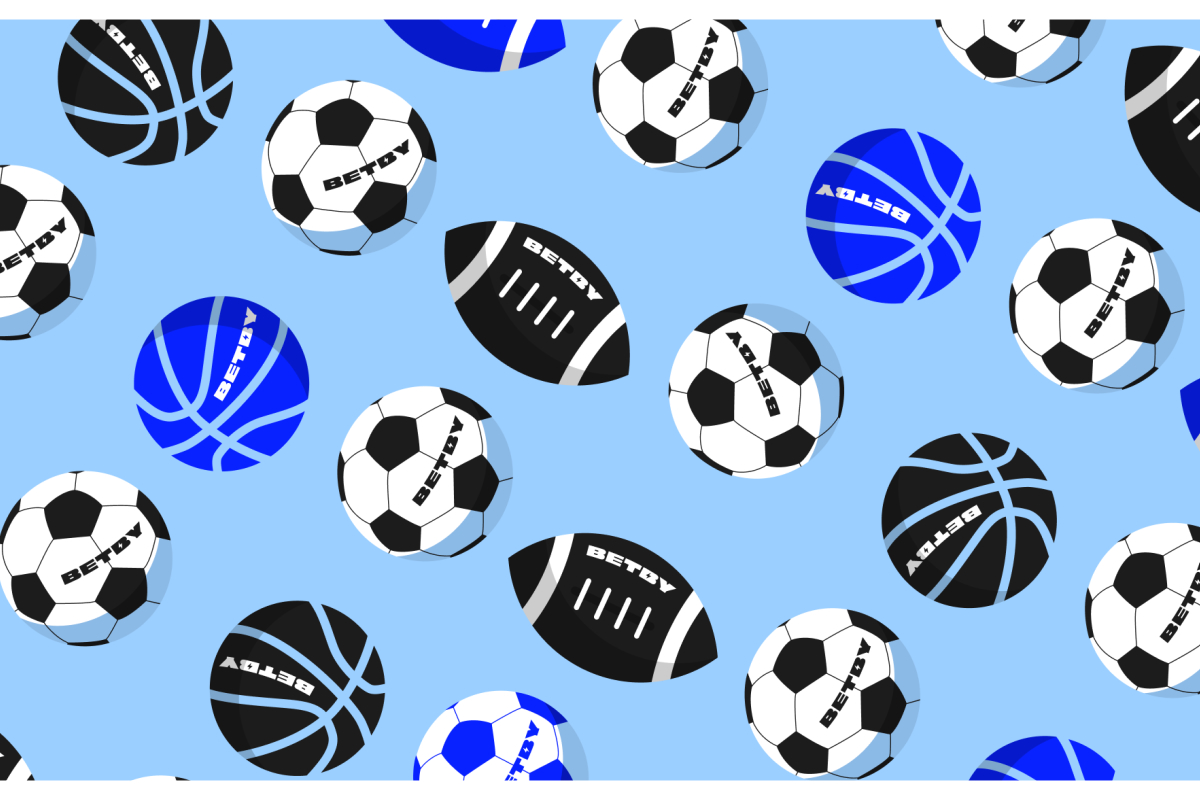 Reading Time:
2
minutes
Progressive sportsbook supplier BETBY has significantly expanded its agreement with Pomadorro, which will see the operator group offer the supplier's new esports offering.
Pomadorro, which runs JoyCasino and Casino-X, was one of the first companies to use BETBY's sportsbook platform when the provider launched and will now take the supplier's wide range of esports events, which will encompass over 1,000 daily live events.
The new portfolio includes a variety of FIFA esports fixtures, CS:GO tournaments, and one of the widest CyberSport packages in the industry.
BETBY has also launched its new FIFA18 24/7 product, with JoyCasino and Casino-X amongst the first online casinos to offer the unique title.
This commercial agreement marks the first time an existing BETBY customer has expanded their partnership to take the provider's esports content, as the supplier expands its content range to counter the current lack of sporting events around the world whilst continuing to deliver a high-level service to its operator partner.
Chris Nikolopoulos, Chief Commercial Officer at BETBY said: "We are delighted to be growing our partnership with Pomadorro, who has been a great supporter of ours since launch.
"We recognise the need to bring new and innovative content to operator partners in a time like this and are very pleased Pomadorro will be taking our new FIFA18 24/7 product."
A spokesperson for Pomadorro said: "BETBY delivered a robust and reliable sportsbook platform to us and we are thrilled to be taking its new esports offering.
"In the current climate those who differentiate will be able to stand out and retain bettors, so widening our offering has been a priority. We look forward to maintaining our excellent relationship with the BETBY team."
All of BETBY's esports products are accompanied by a proven Risk Management Intelligence system and customisable front-end product, allowing operator partners to give a truly unique product to their customers.
eSports is the future of online betting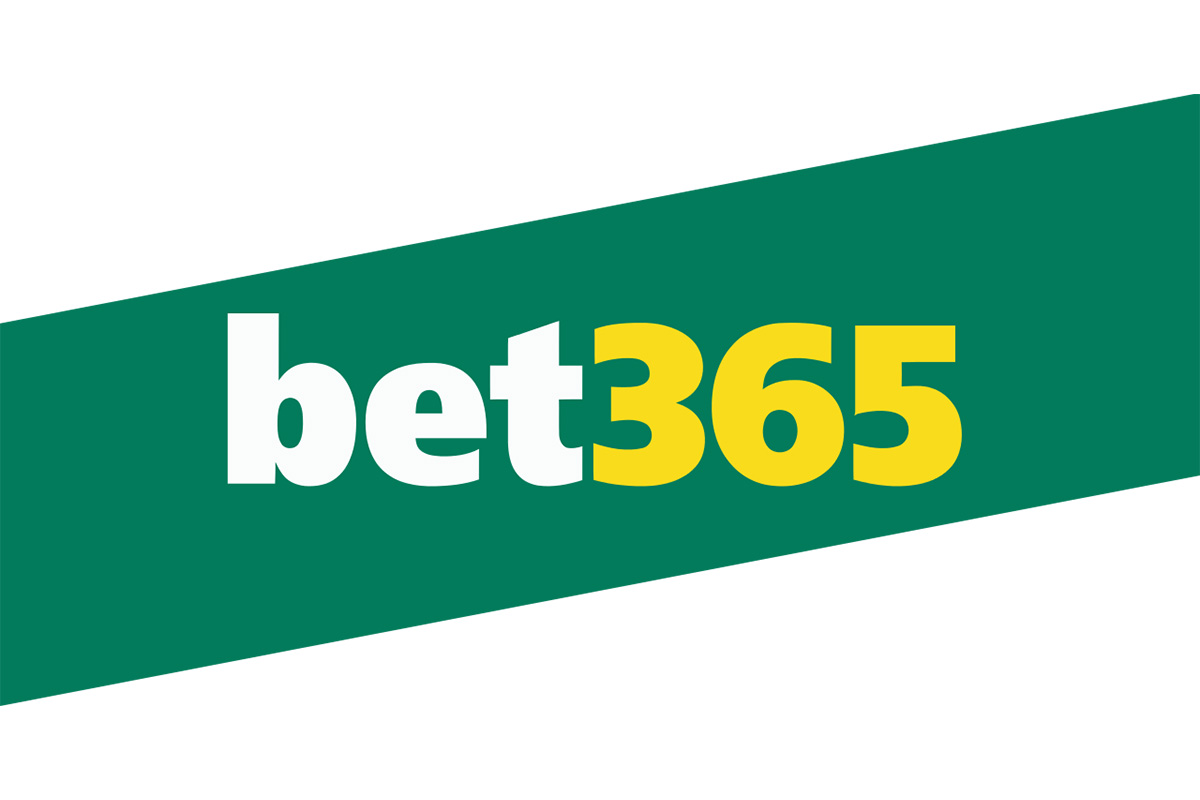 Reading Time:
2
minutes
For many people, the idea of gambling on eSports might seem a little crazy. However, as eSports increase in popularity, it has naturally gained the attention of the sports betting crowd!
Download the bet365 app, for example, and you might notice some action on eSoccer or CSGO right on the homepage, not something you would have expected to see even a few years ago!
The times are changing, and you should expect that to continue long into the future if you are on the bet365 app. This is because bet365 has started to work with Sports Information Services (SIS) to help transform their eSports betting platform, improving your betting options and coverage of the sector.
With the rapid growth of the sector, huge competition pay-outs and big sponsorship deals, the stigma around eSports and video games has been all but consigned to the history books.
On top of this, with almost all of the normal sports we watch (outside of the German Bundesliga) being written off due to COVID-19, it's time to start thinking outside the box and have a flutter on something more virtual instead!
A new era for eSports betting
With more and more people tuning in to watch eSports than ever before, the industry is experiencing a real boom. People who might have once scoffed at the concept are now more interested than ever before.
Streamers like Ninja and Dr Disrespect have reached celebrity status garnering hundreds of thousands of views across streaming and content platforms. Groups like Team Liquid are dominating competitions with net winnings in excess of $32,000,000 and capturing the minds of young, aspirational players dreaming of making it big in their chosen games.
The variety of eSports games is also a worth consideration, those sports fans accustomed to the horses, dogs, football etc. can now explore anything from deeply tactical games such as Dota or League of Legends to something far more fast paced and action-packed like Call of Duty or Rainbow 6 Siege. Of course, there are still the more direct parallels such as eSoccer games!
Interestingly, the SIS partnership means that bet365 users will soon be able to bet on live head-to-head competitions. This means that you could be taking part in bets on major eSports platforms like the SIS Blitz League. If you miss the excitement of watching a live match with money on the line, then you'll find some great bets on games over on the Blitz League!
With the entertainment-pool starting to look a little dry after 2 months of lockdown, now is the perfect time to start familiarising yourself with something new. Head over to Youtube or Twitch, pick a game and start searching, you'll find thousands of competition replays and post-game tactical analysis videos to get you started. You might be surprised at how in-depth eSports can be and once you get your head around this, maybe you can find your edge!
Will eSports Soon Become an Integral Part of the Online Gambling Industry?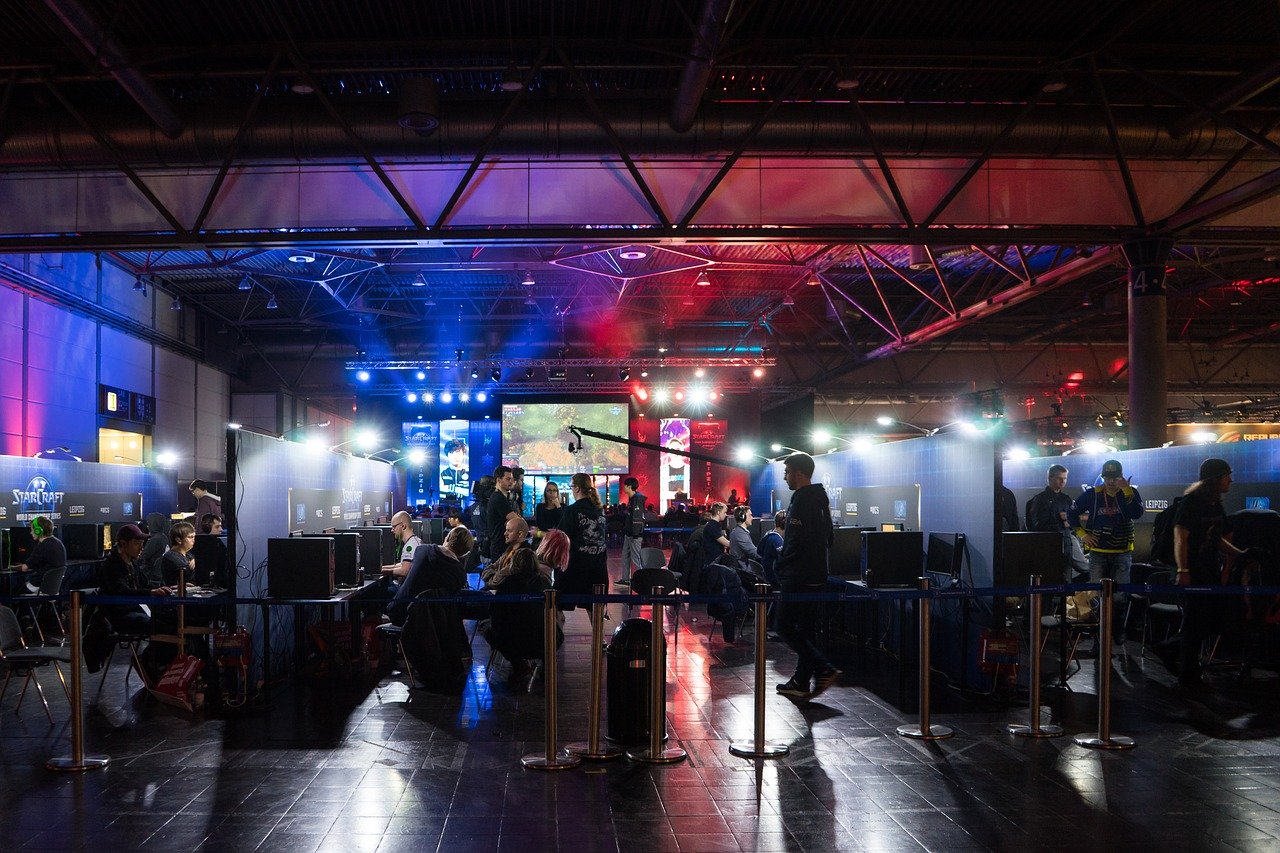 Reading Time:
2
minutes

The eSports industry is growing at such an astounding rate that it is now impossible for other major sectors to ignore.
Competitive gaming viewership is expected to be up to 646 million in 2023, and it has so far attracted more than $4.5 billion in investment. Instead of trying to compete with eSports, some sectors have begun to think of ways to merge the industry with their own. An example of this is the vast number of huge eSports arenas that are now being built in casino complexes all over the world. This could pave the way for eSports to become an integral part of the online gambling industry as well.
Which Casinos Have Added eSports Arenas?
With spectator figures on the rise each year, eSports arenas are being built with haste. For some events, existing sports stadiums are used to house viewers. One of the biggest eSports crowds to date was at the Sang-am World Stadium in Seoul for the League of Legends finals in 2014. There were 45,000 gaming fans in attendance at the epic event.

Casino owners know that eSports and casino games are closely linked in the thrills that they offer, so shrewd developers have attached arenas to their resorts to attract the competitive gaming crowd. From there, these players may then be interested to take part in the other games in the gambling house.
In the world's biggest gambling city, Macau, casinos are already embracing eSports. The Studio City casino resort has opened up an eSports venue which can accommodate up to 300 people. In Las Vegas there is the HyperX eSports Arena at the Luxor, and it appears as though eSports will soon make a big splash in the Entertainment Capital of the World.
How Could eSports Become a Part of Online Casinos?
With eSports arenas swiftly becoming interlinked with land-based casinos, it would be safe to assume that online casino operators will try and follow suit in the near future. When looking at online casinos such as the ones listed here, it would be hard to pinpoint the main differences between the digital versions and brick and mortar options. They have the same game selections, and online casinos now even feature live links to table games.
Online casinos won't be able to have eSports arenas in the physical sense, but they could try to incorporate channels like Twitch which allow spectators to view professionals playing the games.
There is also the possibility that iGaming developers may try to make certain eSports accessible to gamblers. Card games like Hearthstone, for example, could potentially be modified to involve some staking on the hands.
Staking on competitive gaming events is already widespread in the online betting industry, and it only seems like a matter of time before online casinos become more closely linked with eSports. How developers plan to bridge the gap between games of skill and games which feature staking on instances of chance remains to be seen.
Inter Miami keeper Luis Robles invests in promising esports business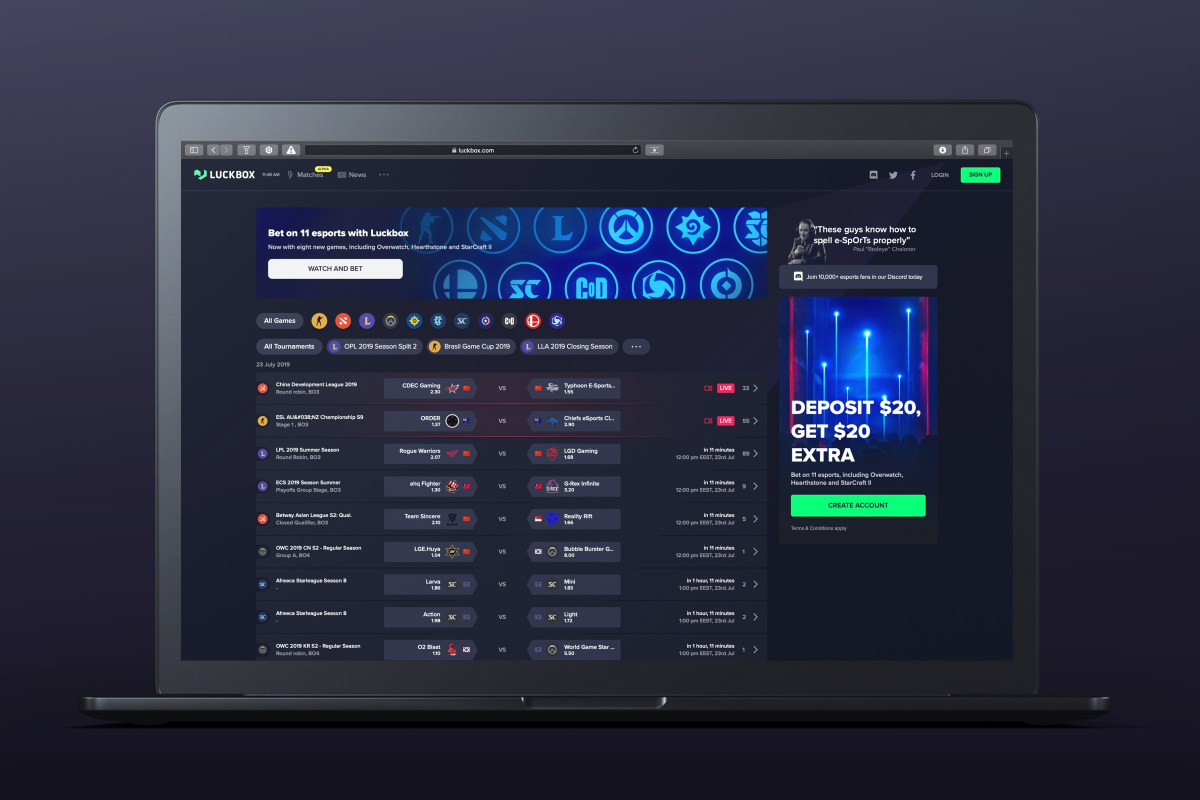 Reading Time:
3
minutes
MLS goalkeeper Luis Robles has joined the growing band of sports stars to make an investment in esports.
The Inter Miami stopper has followed in the footsteps of Michael Jordan, Steph Curry, Kevin Durant and Odell Beckham Jr, who have all backed projects in pro gaming in recent years.
Robles, who is part of the Inter Miami squad owned by David Beckham, is among the investors in Luckbox – a fully licensing betting company that allows esports fans to make wagers on their favourite professional games.
And Robles's timing appears to be perfect. Luckbox has reported record figures in the first half of 2020 and is now preparing to go public on the TSX Venture Exchange.
Robles, 36, has a degree in finance from the University of Portland and is a keen investor. He has seen first-hand the boom in popularity of esports among his team mates.
Robles said: "On the road, I'll be watching Netflix, while my room-mate is watching Twitch.
"My team-mates, they're watching in the same way they watch an opponent for a football match. They like to see tactics and strategies, what people are using and what works so that they can use those things in their own game.
"That to me was mind-blowing. And yet, it's what people are doing and it shows the importance of esports in our culture right now."
With the MLS among the many traditional sports on hold during the COVID-19 lockdown, pro players have taken to online FIFA matches as a way of keeping alive competition between teams and rivalry between fans.
Robles said: "With what's going on in the world right now, a lot of the way we've been able to maintain a connection with our fanbase, is through FIFA – using FIFA as an avenue through which players can still compete, while entertaining and engaging fans. To some degree, it's been successful.
"I think everyone wants us to be back on the field and playing, because that's how they know us but it's still a creative way of staying engaged with fans.
 "From what I've seen, not only is a great way to continue to engage our fanbase but it's great for the players – to keep the camaraderie and the banter going, the spirit in the locker room.
"It is different but times are very different right now and you have to find other avenues in which to do things."
The big question, of course, is who is Inter Miami's best FIFA player?
Robles said: "It depends on who you ask. If you ask Rodolfo Pizzaro, he's going to say it's him. Same if you ask Julian Carranza or Lee Nguyen.
"These are all guys who are heavily into it. They have their stations in their house. They're very competitive, they put a lot of pride into their game.
"You have Lewis Morgan, from Scotland, who also seems to be really good. I think if you ask those four different players, you'd get four different answers but I can confidently say that I am not the best FIFA player and I would probably be competing for the worst FIFA player.
"But I love investing, I love diversifying my portfolio and looking at different decks and wishing I could get involved and Luckbox has given me a great opportunity to do that."
Luckbox's CEO Quentin Martin said: "It's well documented that esports is super-hot right now and many famous names from the world of sports and entertainment have recognised this by backing a host of projects.
"We've been live in 100 countries for just over a year now, so we're still a very young company. To have the support of someone as highly respected as Luis is clearly a massive boost for our company.
"For sports fans, betting on outcomes is often an extra way to enjoy the match experience. Safe, legal and legitimate betting is increasingly important to esports and, over the coming years, it will be the dominant driver of revenue for the industry."