BETBY Strengthens Pomadorro Relationship With Esports Integration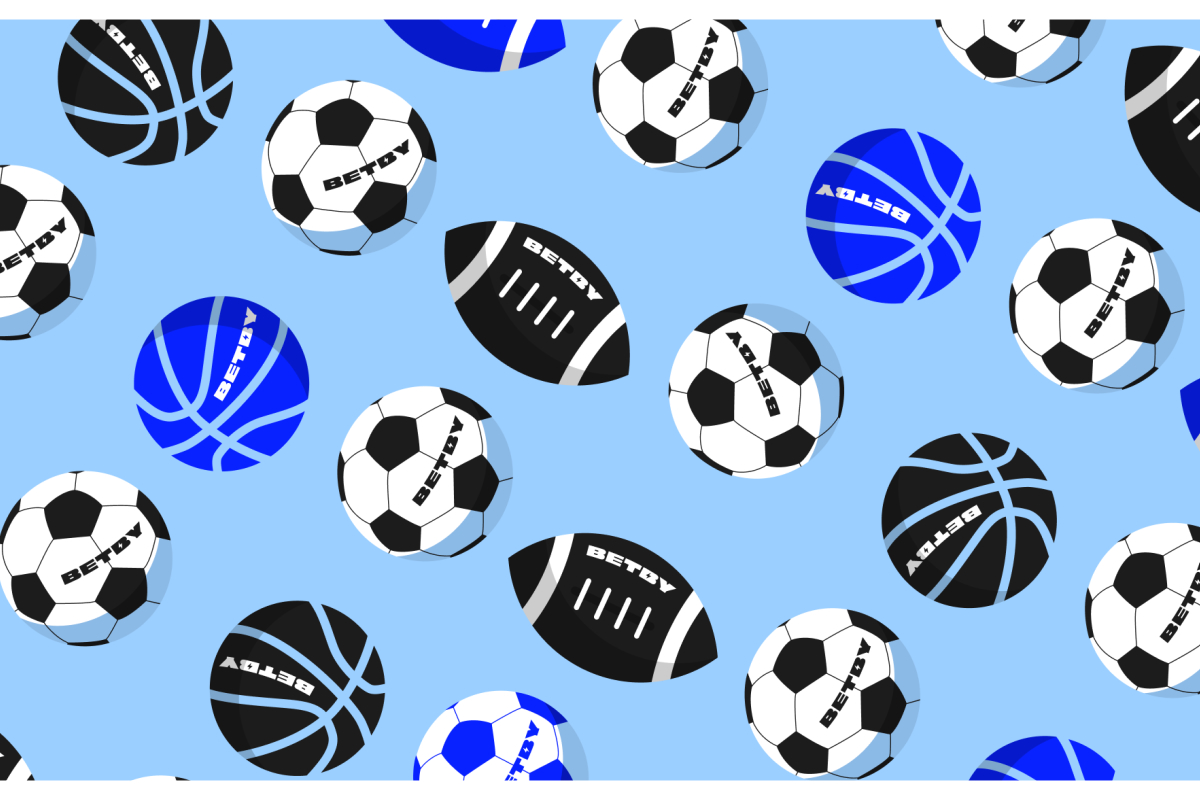 Reading Time:
2
minutes
Progressive sportsbook supplier BETBY has significantly expanded its agreement with Pomadorro, which will see the operator group offer the supplier's new esports offering.
Pomadorro, which runs JoyCasino and Casino-X, was one of the first companies to use BETBY's sportsbook platform when the provider launched and will now take the supplier's wide range of esports events, which will encompass over 1,000 daily live events.
The new portfolio includes a variety of FIFA esports fixtures, CS:GO tournaments, and one of the widest CyberSport packages in the industry.
BETBY has also launched its new FIFA18 24/7 product, with JoyCasino and Casino-X amongst the first online casinos to offer the unique title.
This commercial agreement marks the first time an existing BETBY customer has expanded their partnership to take the provider's esports content, as the supplier expands its content range to counter the current lack of sporting events around the world whilst continuing to deliver a high-level service to its operator partner.
Chris Nikolopoulos, Chief Commercial Officer at BETBY said: "We are delighted to be growing our partnership with Pomadorro, who has been a great supporter of ours since launch.
"We recognise the need to bring new and innovative content to operator partners in a time like this and are very pleased Pomadorro will be taking our new FIFA18 24/7 product."
A spokesperson for Pomadorro said: "BETBY delivered a robust and reliable sportsbook platform to us and we are thrilled to be taking its new esports offering.
"In the current climate those who differentiate will be able to stand out and retain bettors, so widening our offering has been a priority. We look forward to maintaining our excellent relationship with the BETBY team."
All of BETBY's esports products are accompanied by a proven Risk Management Intelligence system and customisable front-end product, allowing operator partners to give a truly unique product to their customers.

Team Vitality unveils partnership with Garmin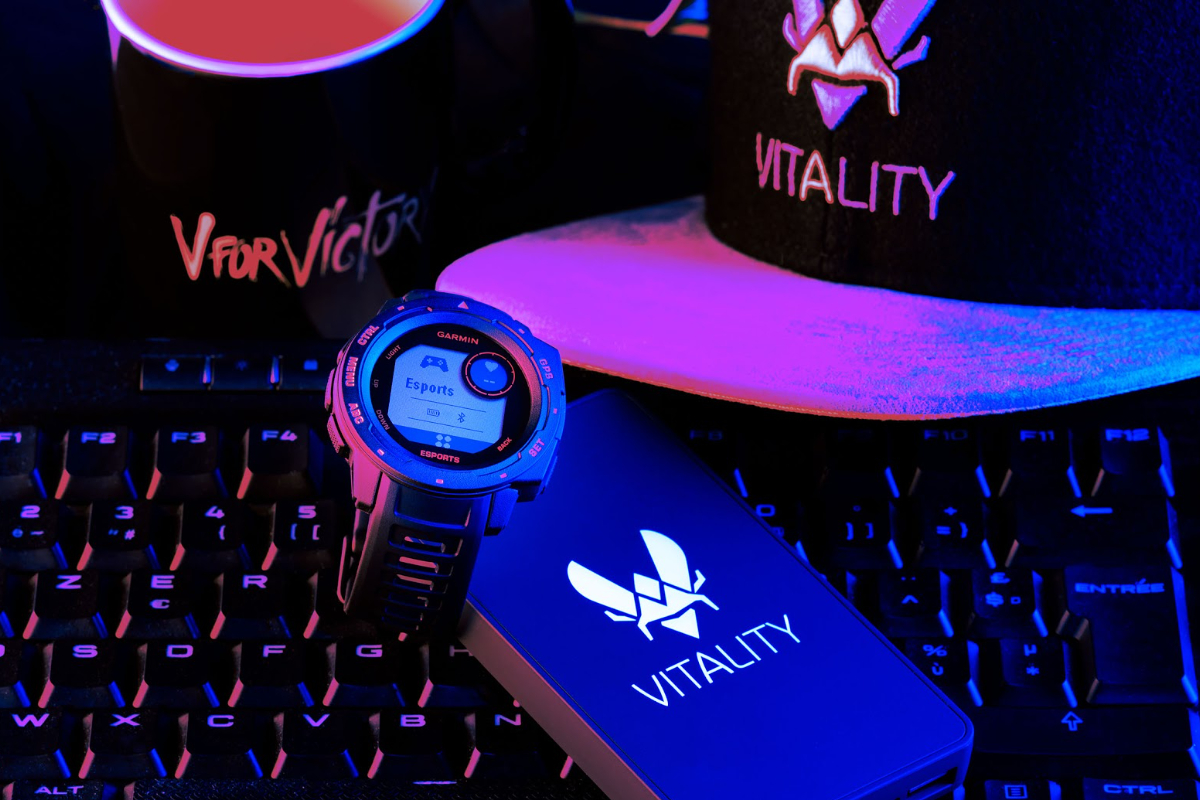 Reading Time:
3
minutes
The organisation will utilise its experience competing at the highest level of competition to help the watchmaker take its Instinct® Esports Edition to the next level 
Leading global esports organisation Team Vitality is pleased to announce a partnership with the world leader in the connected watch market, Garmin. The partnership will see Garmin supply Team Vitality with its model dedicated to gamers, the Instinct® Esports Edition as the two brands work closely together in R&D to further develop the product.
The Instinct® Esports Edition is based on Garmin's health and sports technologies, and comprises a specific function dedicated to the analysis of biometric data during the game. The watch analyses and displays, for example, the user's heart rate and stress level, together with the time and a game timer. Whether it be during the players' physical preparation or during their games, the watch is fully in line with the team's new ambitions.
Garmin sat down with Nicolas Maurer, CEO of Team Vitality to discuss the collaboration and the organisation's approach to the partnership.
"The idea of creating a watch dedicated to gamers is really ingenious," comments Nicolas Maurer, CEO of Team Vitality. "First, because it did not exist in the esports microcosm, unlike many other sports that have had their own connected watch for a long time. Then, because it will be exciting to follow the evolution and progress of this innovative product. There is so much to create around this watch…" A product stamped 'Team Vitality' for example? "Yes, why not! We already have some experience with branded products. It went very well with adidas. It is following the course of our history…"
Team Vitality did not hesitate to join forces with the American equipment manufacturer. First, due to its legitimacy and  investment in the gaming industry  as a technology expert. Then, because Garmin has "a cautious and considerate approach". "Everyone has their own speciality. Garmin is a technological brand with talented R&D teams. For our part, our knowledge stems from practice and we have very experienced professional players, who have very specific and different expectations depending on the games. Esports is protean, let us not forget about that!"
For the time being, the Garmin and Team Vitality teams have already started brainstorming. The equipment manufacturer is reflecting on how best to work with Team Vitality and what future improvements can be made to the watch to help professional players perform even better. Team Vitality sees this as an opportunity to be challenged. "We are ultra-stimulated," explains Nicolas Maurer. "We have to take a different look at the discipline. Innovation has always been part of our DNA. But this time we feel even more involved, boosted by this partnership, which aims to develop the best possible product and meet the expectations of all audiences, both professionals and amateurs."
"Garmin's approach is very sound," says the CEO. "The equipment manufacturer is entering the esports market with caution and humility. Garmin is presenting a first product, which will likely need to be improved. It is then up to us to share our expertise with them. The partnership was, in fact, concluded with that in mind: in a logic of R&D, expertise and exchange."
At the present time, it is difficult to know which of the functions included in the connected watch will appeal most to Team Vitality's professional players. "We can imagine that in games like Counter-Strike or League of Legends, the watch can be used in the key moments of the game and provide additional information or DATA, allowing players to make the right decisions at the right time. It is important to remember that esports is based on two essential principles: decision-making and mechanical execution. These choices are made in record time, when every second counts. This is where the watch will have a role to play."
Rix.GG signs Aaron "frei" Frei to VALORANT roster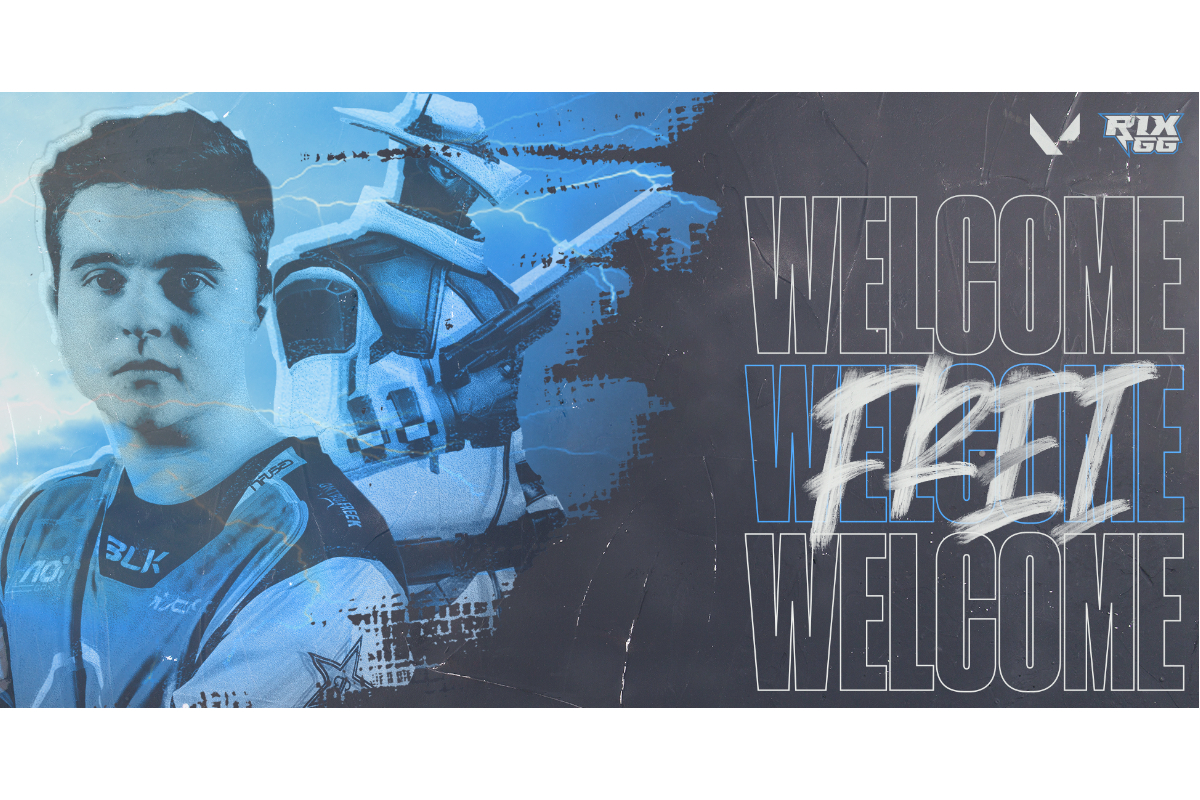 Reading Time:
< 1
minute
Rix.GG, a top UK esports organisation, announces the signing of professional player Aaron "frei" Frei to its 2021 VALORANT roster.
Aaron "frei" Frei previously played under the Rix.GG banner as a stand-in on the main roster during First Strike. He went on to win the Logitech G Invitational alongside EU powerhouses from G2 including Ardiis, Patitek, and Mixwell. Prior to joining VALORANT Aaron "frei" Frei was a professional CS:GO player with several notable accomplishments including: competing in the ESL Premierships since 2016, and winning Insomnia 60 and Insomnia 62.
Aaron "frei" Frei said: "I'm really happy to be joining the Rix.GG Valorant team. I'm excited to get started and give it my all."
Jamie Lewis, CEO & Founder, said: "Aaron 'frei' Frei has been with us unofficially for a while now and, to be honest, with his stats and skill we were initially worried we'd lose him to another Org. To secure his signature and know he'll be playing in Rix Blue for the whole year is music to my ears."
Zack Chandler, Esports Manager, said: "Frei is an incredibly versatile player, a quality that we at Rix.GG think will be extremely important as the game matures and the meta develops. I have every faith he can grow with the game and, ultimately, be one of its most feared combatants on any server."
Manchester City and FaZe Clan Set to Host Fortnite Tournament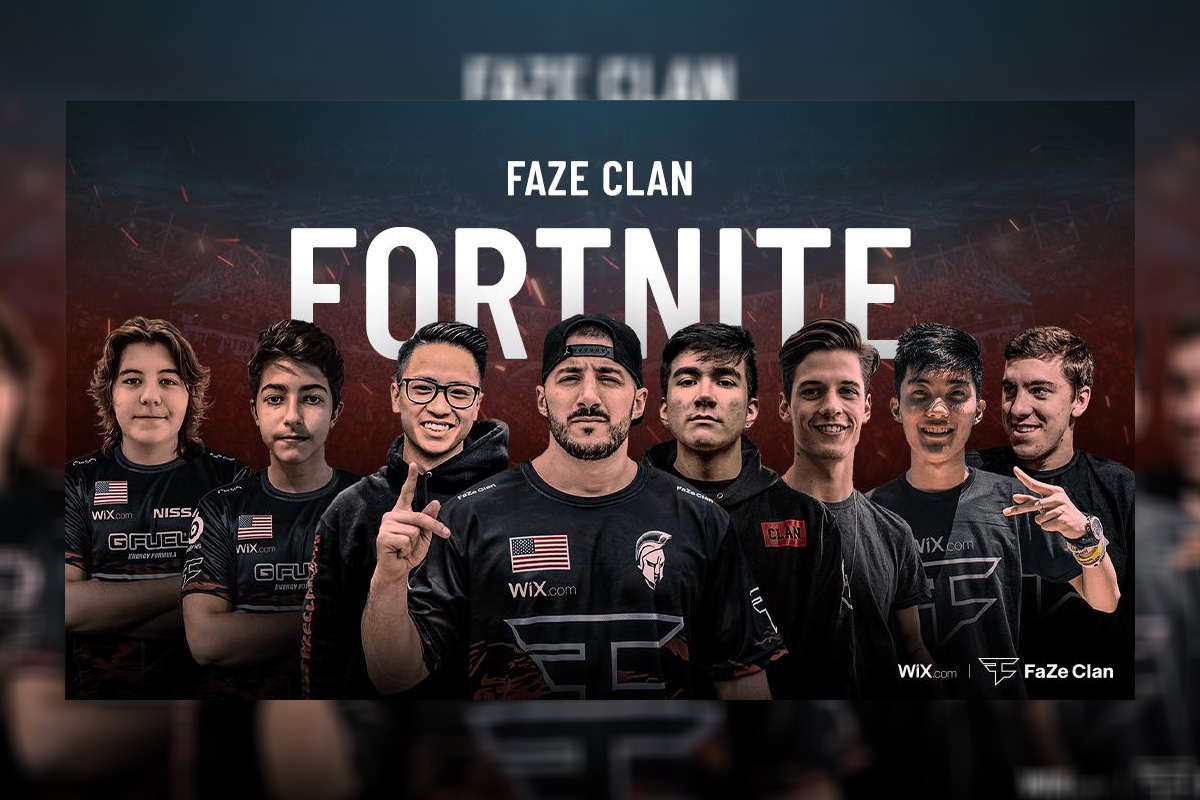 Reading Time:
2
minutes
Manchester City has joined forces with Epic Games and North American esports organisation FaZe Clan to host a Fortnite tournament.
Starting 24 January (GMT), players can choose from 10 different variants of new "Kickoff Set" outfits to represent their favourite club in-game. Each outfit can be swapped to any of the 23 football clubs participating, including Manchester City. Additionally, players will be able to earn or purchase two new emotes, including a "Fancy Footwork" dribbling emote.
To celebrate the launch, City and FaZe Clan have partnered to hold the FaZe City Cup Featuring Fortnite on 21 January.
The open-to-public event will be the first Fortnite tournament held by the Club and FaZe Clan and will see the top 50 duos pairings (top 100 players) earn early access to the Manchester City skin and special in-game emotes.
This activity builds on City's already successful partnership with FaZe Clan, which has created new experiences for fans of both football and esports since it began in 2019, expanding the Club's esports offering to global audiences.
Throughout the partnership, City footballers, legends and esports players have teamed up with FaZe Clan talent to create engaging content and launch limited-edition product collaborations, as well as hosting each other at events in Manchester and Los Angeles.
Nuria Tarre, Chief Marketing Officer at City Football Group, said: "The FaZe City Cup featuring Fortnite is an exciting first for the club in one of the most popular gaming titles globally and we hope fans worldwide will get involved in the competition and wear their Manchester City outfits in-game with pride.
"Given their significant existing presence within Fortnite, we are delighted to partner with FaZe Clan on this competition.
"It is further testament to our partnership with FaZe Clan, through which we will continue to explore opportunities to bring our fans new and immersive ways to engage with the Club."
Lee Trink, FaZe Clan CEO, said: "The FaZe City Cup featuring Fortnite is an important illustration of our groundbreaking partnership with Manchester City.
"Alongside Manchester City, we are thrilled to be a part of a competitive tournament in Fortnite. We look forward to building on this tournament and hope to produce more entertaining competitions in the future."
Nate Nanzer, Head of Global Partnerships at Epic Games, said: "Football is consistently one of the top sports that our players tell us they want to see and experience in Fortnite.
"We're excited to collaborate with Manchester City to bring 'the beautiful game' to Fortnite fans around the world as they face off in competitive tournaments, experience new creative modes of gameplay, and celebrate global football."