Stark's Wall-T terminals at promotional prices with complementary free NSoft's virtuals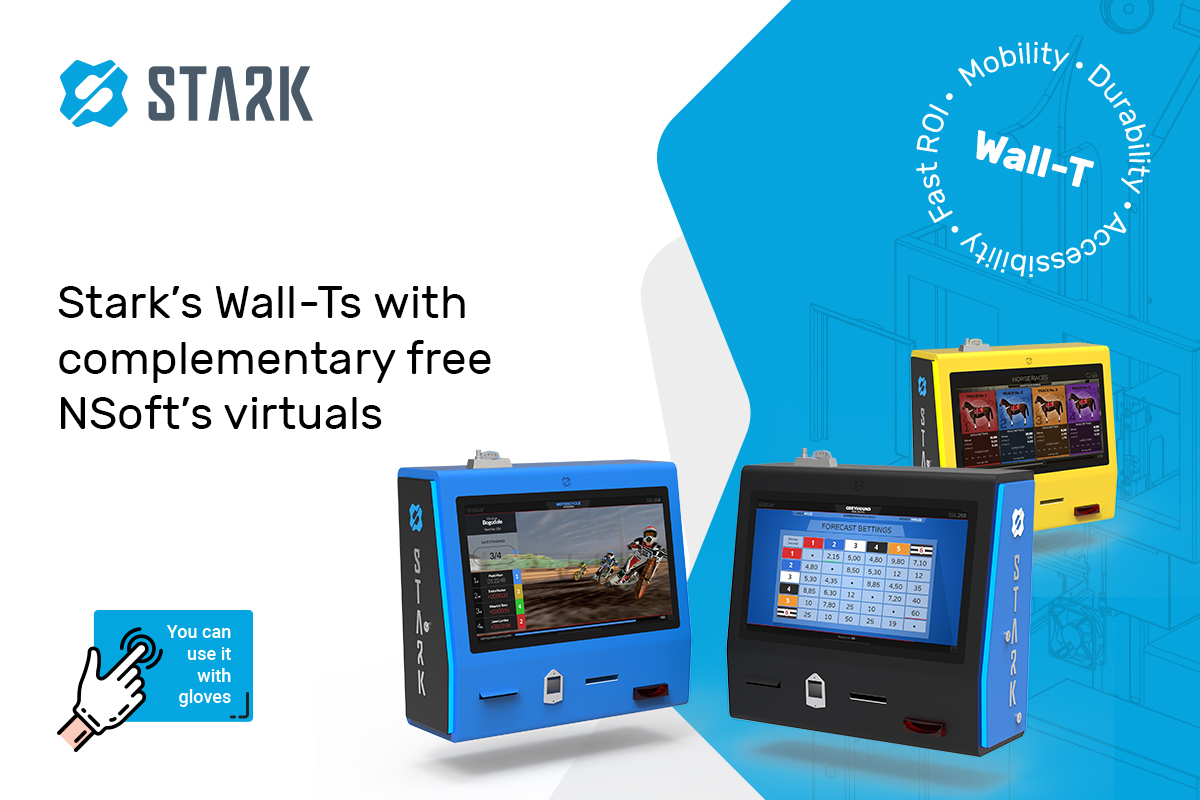 Reading Time:
2
minutes
Stark Solutions, an innovative SSBT manufacturer, has decided to build strong foundations for retail betting business in the second half of 2020.
The idea is to provide support to forward-thinking retail oriented betting operators in the form of the special offer that includes top-selling Wall-T SSBT. This terminal by itself assures fast ROI and is very popular due to the fact that it fits in every space. It is the space-saving betshop terminal optimized for any business as it allows different mounting options.
Having Wall-T in the core of the special offer Star foresees fast Wall-T delivery for 10+ orders for the unique price of EUR 1,850 Ex-Works. Further on, the offer is supported by NSoft, an award-winning software solutions provider for the betting industry. Every order of 20+ Wall-Ts is to be followed by free of charge NSoft virtuals running on them, for a period of two months. This offer is valid for the orders placed by June 1, 2020. The two-month grace period is simply activated by the first production ticket.
''Manufacturers and software providers working together to offer a market-ready solution are yet another example of a clear strategy to overcome the challenges of the Q1 2020. This combo is a kickstart to the existing and new partners that will provide them with a great pole position for the rest of this business year'', commented Stark and NSoft SVPs Sales.
In order to meet fast delivery standards, the Wall-T peripherals included in this offer is strictly defined. The standard for this Wall-T's peripherals is a touchscreen sensitive for usage with protective gloves. The Wall-Ts are CE certified and include the 12 months warranty on the periphery and 3 years warranty on case/body (metal/welding).
Find out more on this special offer, fill out the form till June 1, 2020.
Greece Prohibits Advertisement on Online Slots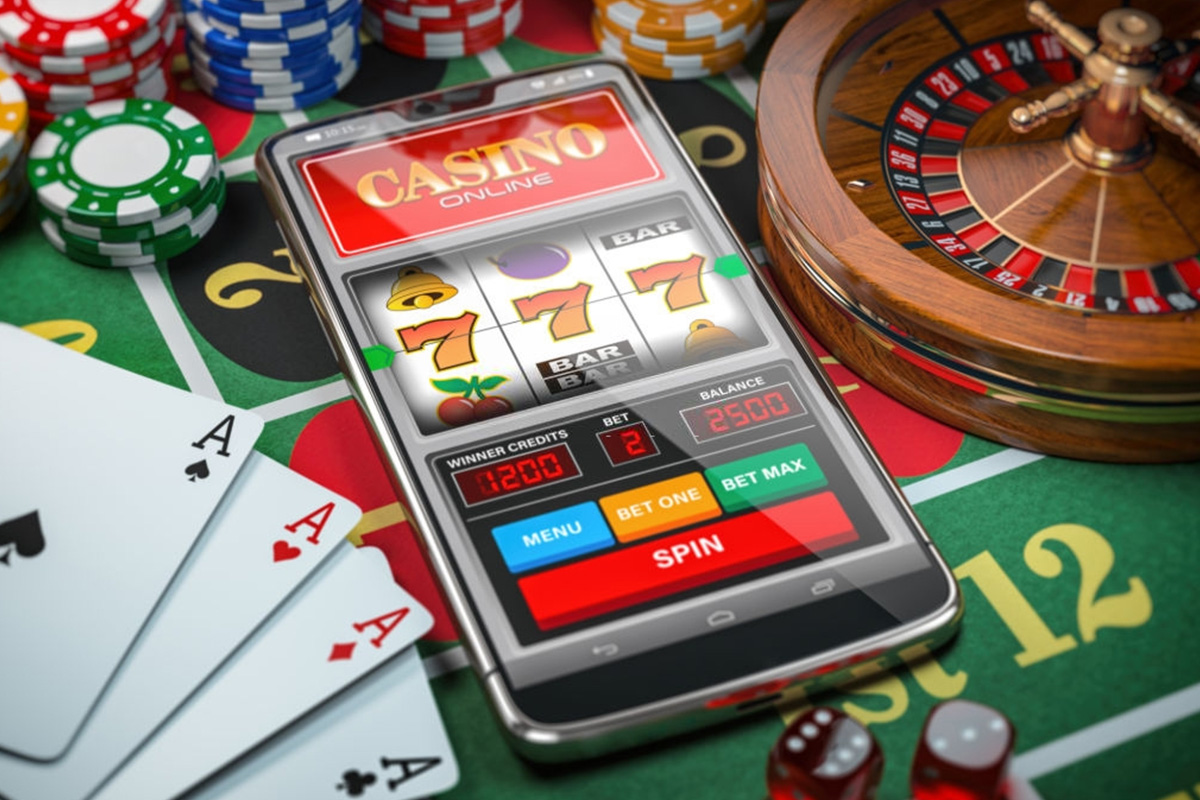 Reading Time:
< 1
minute
The Greek government has implemented tough norms on online gaming and advertising. As per the new norms, the maximum stakes of random number generator (RNG) games is limited to of €2, and maximum prizes are limited to €5000.
The slot games  should not be advertised anywhere outside of an operator's own website. Gambling products other than slots can be advertised on social media but the operators must ensure that the ads are viewed only by persons over the age of 21.
There are several other provisions.
Online players now need to fix loss and time limits for play, and operators must inform players when they reach 80% of their limit.
Casino games will have a prize limit of €70,000 and sports betting will have a prize limit of €500,000 per bet.
Fees for for seven-year licences have been fixed at €3million for online betting and €2million for other forms of gaming.
Dutch Govt. Grants Power to Local Authorities to close Leisure Venues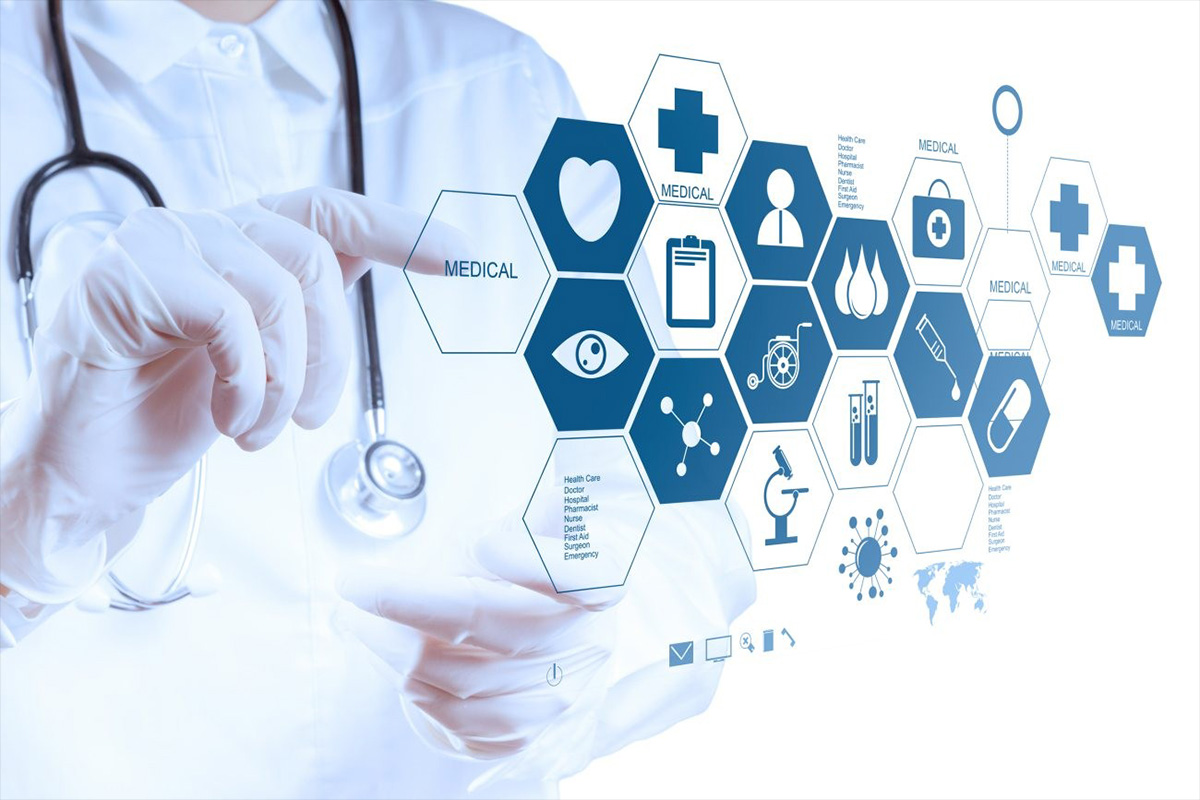 Reading Time:
< 1
minute
In a significant move, the Dutch government has granted power to Dutch municipal health services (Gemeentelijke Gezondheids Dienst – GGD) to close leisure establishments such as casinos and slot arcades. The GGD can exercise this power, if needed, for containing the novel coronavirus (Covid-19) outbreak.
Dutch Prime Minister Mark Rutte and Health Minister Hugo De Jonge announced this decision amidst concerns about rising Covid-19 cases in the country.
Dutch gambling trade association VAN Kansspelen also issued a warning to its members to strictly implement all restrictions and ensire that customers follow all of the measures intended to limit the spread of the virus, such as keeping a distance from one another.
"The number of infections is increasing and people not adhering to the basic rules as closely, such as observing the 1.5m and hygiene measures," VAN Kansspelen said. "The national government is taking measures to prevent further spread of the virus.
"As a sector, it is important to contribute to the prevention of infections. We therefore call on you to adhere to all protocols and the rules. Also inform your guests of this if they do not comply with this.
The Netherlands government allowed casinos and slot arcades to start functioning again on July 1, after closing in mid-March.
SkyCity Shuts Down Auckland Casino as New Zealand Re-enters Lockdown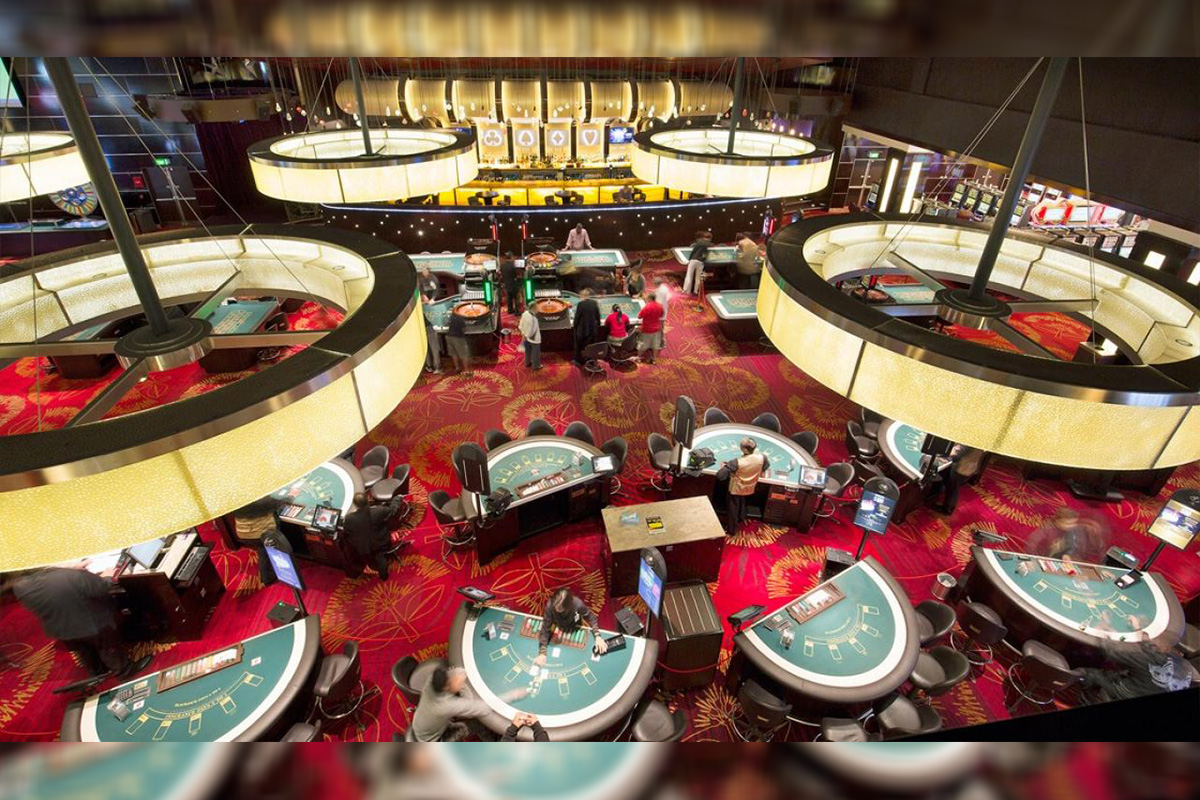 Reading Time:
< 1
minute
Casino operator SkyCity Entertainment Group has once again closed down its flagship integrated resort SkyCity Auckland, after the New Zealand government revealed four new cases of community transmitted COVID-19 on Tuesday.
The cases have come as a huge shock to the country, which only 24 hours earlier had celebrated 100 days without a single new locally transmitted case of the coronavirus. Auckland has immediately been placed back on Stage 3 restrictions for three days as a precautionary measure, with the rest of New Zealand on Stage 2. Under Stage 3 lockdown, bars and many businesses will be closed, gatherings restricted to 10 people and travel in and out of Auckland mostly prohibited.
SkyCity's casinos in Hamilton and Queenstown will remain open with social distancing measures in place.
"SkyCity is fully complying with this latest update from the New Zealand government. SkyCity is well prepared to respond quickly to these changes and is in a strong financial position to withstand the financial impacts of these temporary restrictions," Graeme Stephens, CEO of SkyCity Entertainment, said.