World's most renowned motorcycle event – Isle of Man TT – goes digital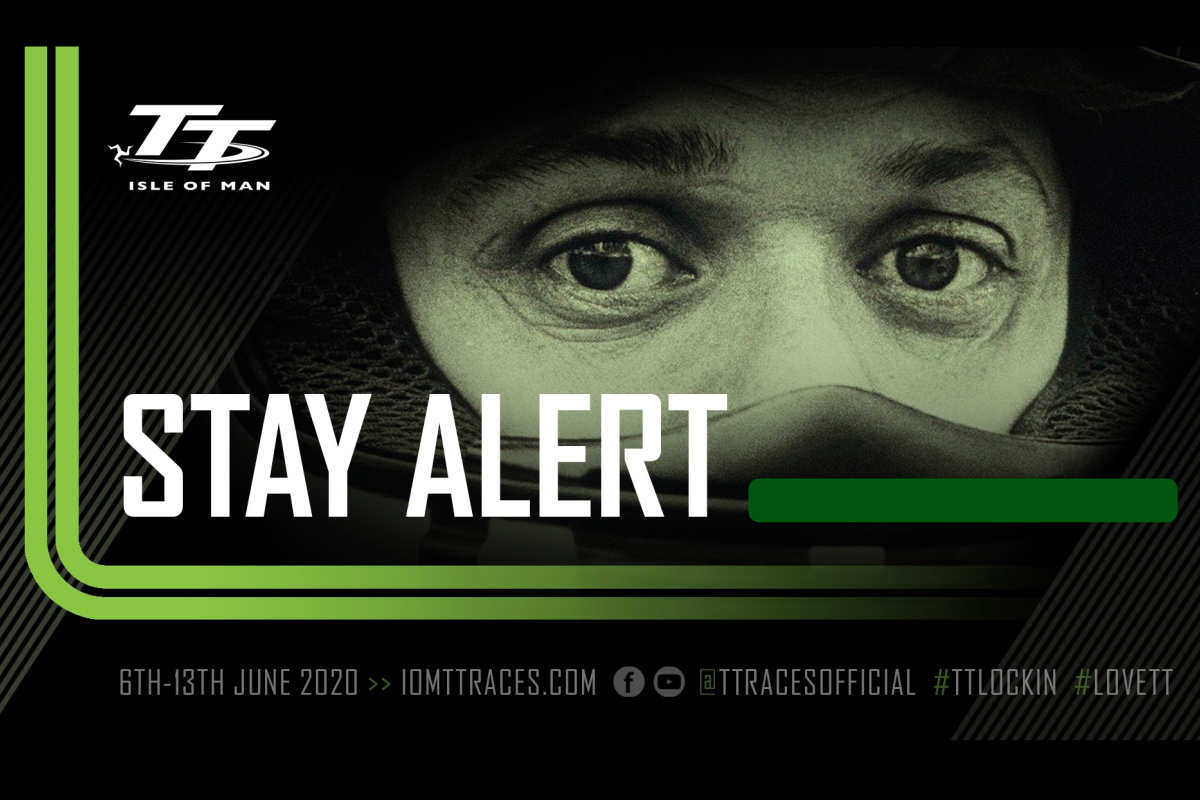 Reading Time:
2
minutes
The Department for Enterprise, promoters of the Isle of Man TT Races, has announced a 'TT Lock-In', including a virtual race between elite riders and international gamers.
Whilst the physical races are not going ahead this year, fans will be able to enjoy TT racing not seen in its 100-year history, the 'Virtual TT powered by Motul'. Eight TT stars will be getting to grips with a new challenge by tackling the familiar course remotely via the newly released game, 'Isle of Man TT: Ride on the Edge 2'. To add further excitement, the riders will be paired with experienced gamers from around the globe battling it out to achieve the best aggregate time to see who will be crowned this year's 'Virtual TT 2020 Champions'.
Among the line-up is Isle of Man local, Conor Cummins, who will be taking part alongside other TT Races regulars, Peter Hickman and Davey Todd. Their teammates, leading international gamers, hail from Russia, USA, and the UK, plus racing legend Steve Hislop's son Aaron.
As part of an eight-day digital TT entertainment programme starting June 6th, viewable via the Official TT website iomttraces.com, Facebook page and YouTube channel, 'TT Lock-In' will blend some of the greatest solo and sidecar moments from the track in the TT's long illustrious history with live interviews, personal insights and revelations from the TT Races' biggest stars.
TT fans can look forward to a week of exclusive TT themed entertainment from the past, present and future, hosted by Vlogger Chris Pritchard and double TT Race winner Steve Plater.
Broadcast live via the 'TT Lock-In' virtual studio, Chris and Steve will be joined by a 'who's-who' of TT racing to provide their own unique views and personal insights to the series. Fans will have the chance to submit their own questions and messages for John McGuinness, Dean Harrison, Carl Fogarty, Phillip McCallen, Rob McElnea, Peter Hickman, Brian Reid and Cameron Donald as well as multi-sidecar TT race winners Ben Birchall and Dave Molyneux.
Lyle Wraxall, CEO of Digital Isle of Man, added:
 'The 'Virtual TT powered by Motul' is an exciting project that provides us with the chance to engage with new and different fans around the world. It will open doors to explore digital channels and opportunities for the island such as our new esports initiative.
Thanks to our network, our technical excellence, collaboration with gamers, motorsport and developers, and world-leading infrastructure, we have been able to produce an event that I'm sure will cement our position as a forward-thinking and adaptable home for digital  innovations and businesses.'
A complete schedule for the free 'TT Lock-In' can be viewed on the IOM TT website, and fans can watch via iomttraces.com and the TT Races Official Facebook page and Isle of Man TT Races Official YouTube channel.

Rix.GG enters Wild Rift by signing No Team No Talent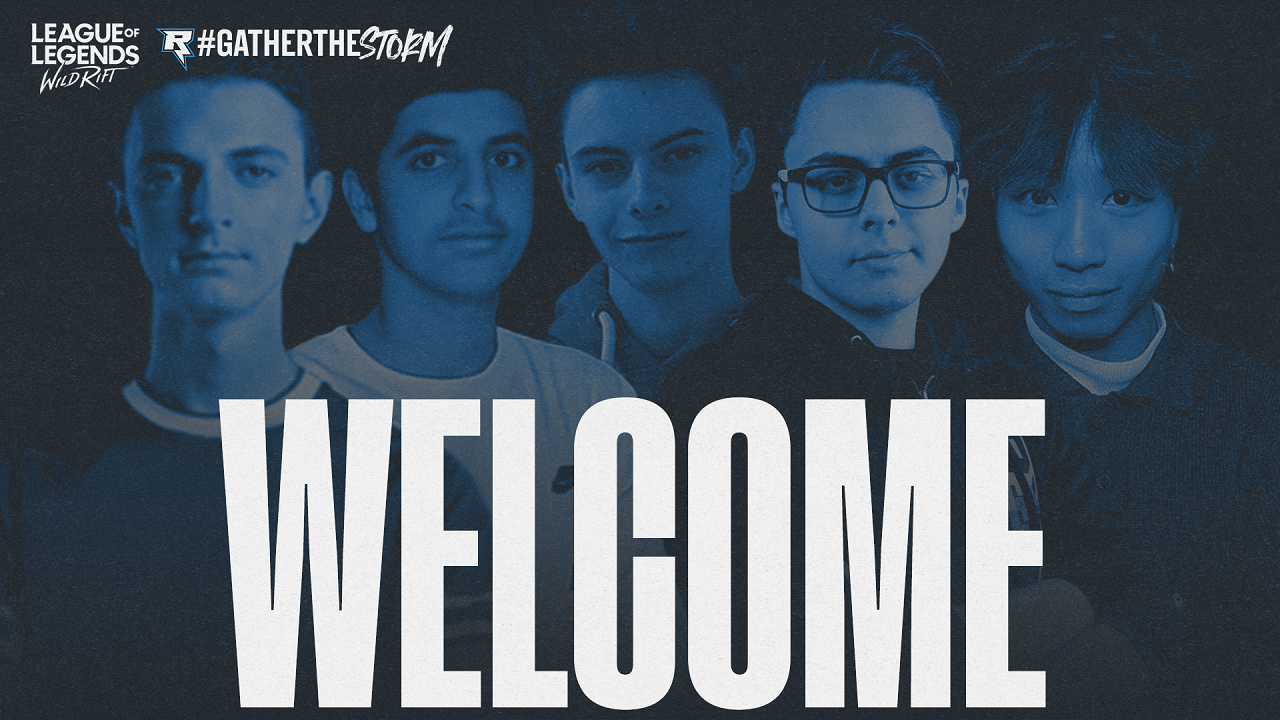 Reading Time:
2
minutes
Rix.GG, a top UK esports organisation, announces the signing of No Team No Talent to its new Wild Rift roster.
The roster will consist of top players from the EU and the UK:
Leon "L3on" Pham – Baron Laner

Arthur "Doom" Parsin – Jungler

Joshua "Snitch" Bennett – Mid Laner

Luis "Friend" Cepeda – Dragon Laner

Ryan "Clue" Maaroufi – Support

Weihong "Elegy" Cheng – Substitute Player
Leon "L3on" Pham, Baron Laner, is a 20 year-old Danish ex-professional player in Vainglory where he was considered to be one of the best players to ever play and had multiple 1st and 2nd placings in Europe. His previous professional experience includes SK Gaming, Team Secret, Team Qlash, and Tribe Gaming.
Arthur "Doom" Parsin, Jungler, is a German player, age 22, who has a multi-season Wild Rift Challenger hitting Rank 1 and a multi season Challenger in League of Legends. He previously played with multiple top tier organisations including Team Secret, Mousesporrts, Team Qlash, Tribe Gaming.
Joshua "Snitch" Bennett, Mid Laner, is a 25 year-old Englishman who lives in Germany. He used to be a professional Heroes of the Storm player for five years with many European titles and high international placements. He's previously played on rosters for Dignitas, SK Gaming, and Tribe Gaming.
Luis "Friend" Cepeda, Dragon Laner, is a 19 year-old German player. He has a multi-season challenger rank with multiple accounts. Previously worked for top organisations including Tribe Gaming and Unicorns of love.
Ryan "Clue" Maaroufi, Support, is a French up and coming star, and was a multi-time mythic player in mobile legends with semi-pro competitive experience and has maintained Challenger rank for multiple seasons.
Weihong "Elegy" Cheng will be the substitute for the roster and is a young Chinese player who is currently residing in Czechia. He has had a multi-season Challenger rank and had lots of experience in Wild Rift professional playing on many different teams.
Prior to joining Rix.GG, the team has scored first place in a number of competitions including Wild Rift Origin Series June, Wild Rift Origin Series July, Lyone – Sport 2021 and RiftZone. The team will be managed by Zack Chandler, Head of Esports.
Zack Chandler, Head of Esports and Wild Rift Team Manager, said: "Wild Rift is a game I spent months being excited about the release. Now working with the best team in the world under Rix.GG, I'm certain they can continue to leave their mark on the esport title."
Car-sharing is coming to esports for the first time: Delimobil becomes the Dota 2 Champions League Season 4 official partner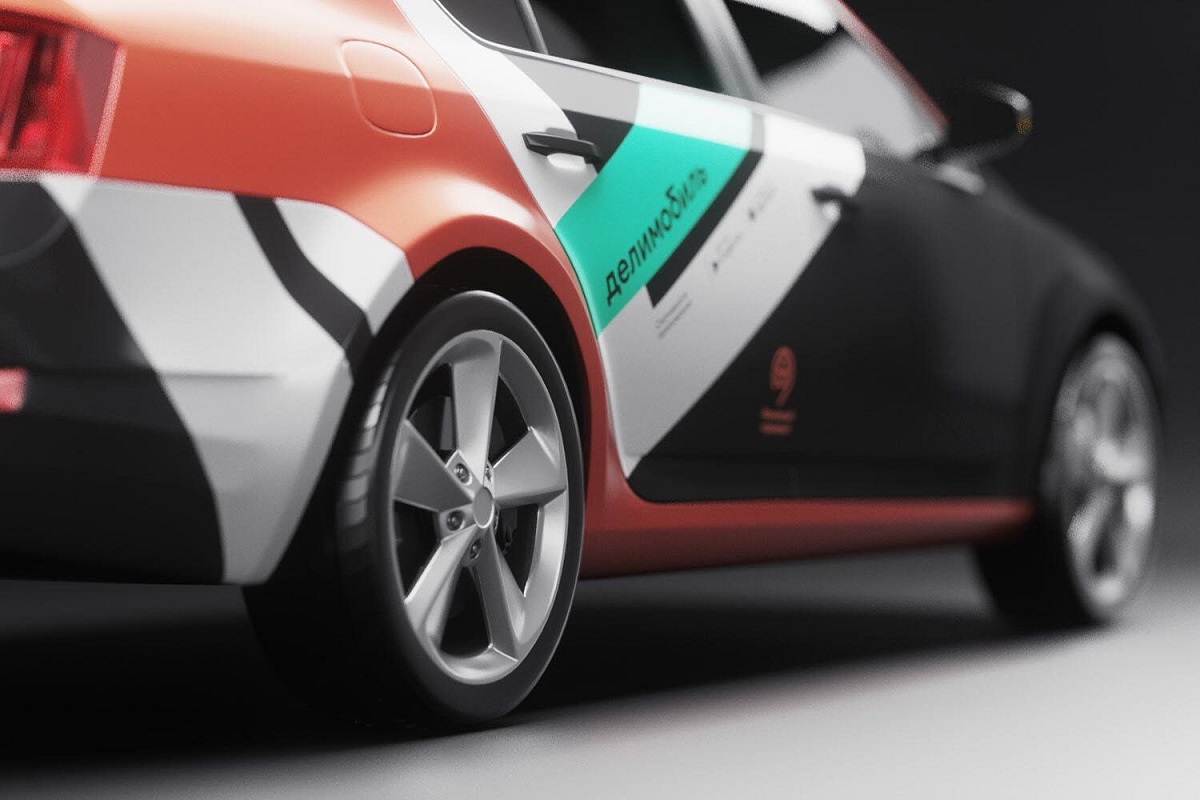 Reading Time:
< 1
minute
The Delimobil car-sharing service becomes the official broadcast partner of Dota 2 Champions League Season 4 (D2CL), which is conducted by the tournament operator Epic Esports Events. The tournament broadcast and commentary are organized by the RuHub Studio. This is the world's first integration into esports for the entire car-sharing industry.
The online tournament Dota 2 Champions League Season 4 will be held from September 16 to October 6, 2021 with the prize pool is $50.000. In addition to integrating the identity of "Delimobil" into the RuHub Studio broadcast and social networks, the companies are implementing joint interactive formats for esports fans, whose number in Russia already exceeds 15.4 million people.
Petr Shapiro, Delimobil Performance-marketing Director: "Once upon a time, a very small number of people followed esports, but now it is a global gaming community. In the same way, our history began with a fleet of 100 cars and a small team of enthusiasts who became pioneers of Russian car-sharing. Today, "Delimobil" and car-sharing are both a familiar and bright part of the national transport system. We are not afraid of experiments, we like to try new things and we know our clients do like esports. Therefore, we decided to support the Dota 2 Champions League Season 4 and wish its participants good luck!"
Nikolay Petrossian, Head of RuHub Studio and Cybersport.ru: "Both the culture of sharing and the esports industry were born in the digital world. We are grateful to Delimobil for the trust to become the bridge that will connect these two phenomena. We wish the viewers to broadcast exciting matches, the teams — success and victories, and our new partner — effective communication with the audience, in which we will be happy to help. Let's go!"
Team Vitality and adidas unveil Alternate Jersey 2021 and its first apparel collection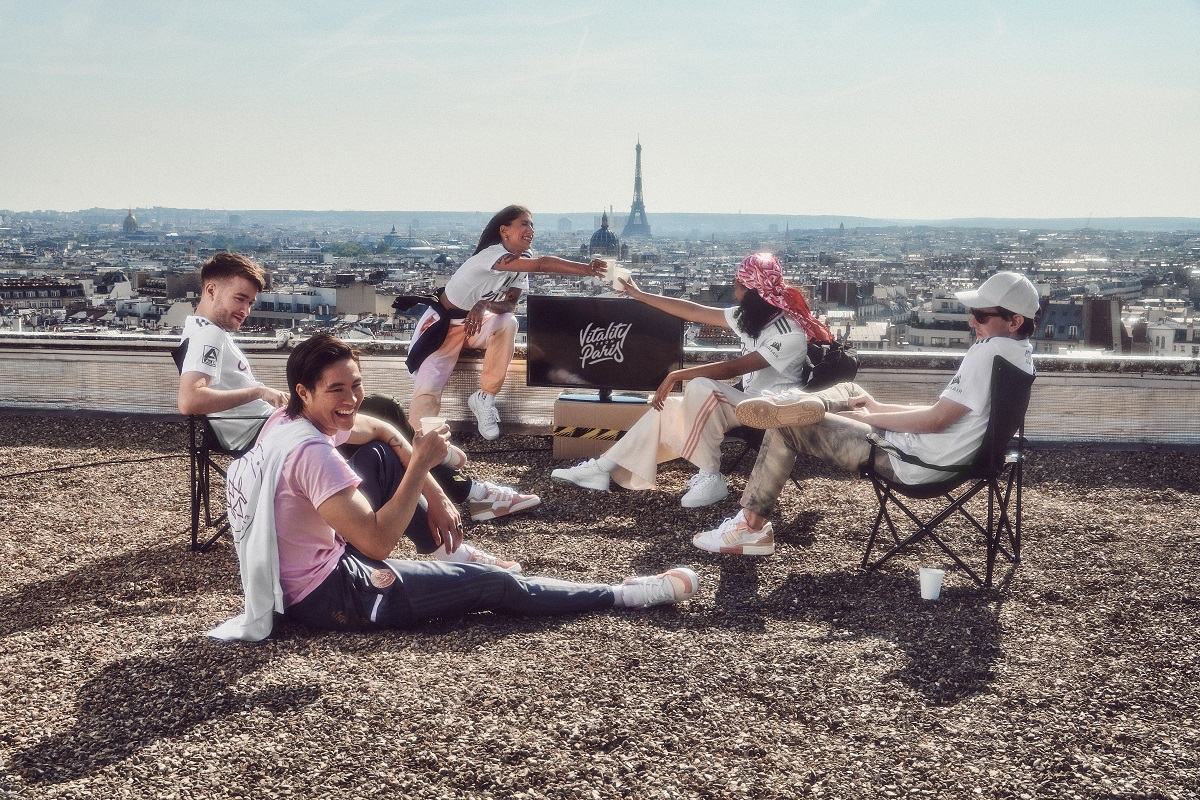 Reading Time:
3
minutes
The white jersey with copper and grey elements will pay homage to Team Vitality's inception and growth into the biggest esports team in France with a growing global presence. The jersey drop will form the first full alternate apparel range with Team Vitality's athletes Nicolas "Nikof" Frejavise and Oskar "Selfmade" Boderek being the face of the campaign
The jersey is available now at shop.vitality.gg 
Leading global esports organisation Team Vitality is excited to reveal its Alternate Jersey for 2021 which aims to showcase the brand's roots in the city of Paris and export them to the world. As a symbol of culture, Paris is home to some of the best art, music and fashion in the world and Team Vitality has chosen to express the city's lifestyle through the Alternate Jersey design.
This year the jersey is yet again white but with grey and copper stripes. Grey represents the iconic streets and monuments of Paris while the copper colour represents the trophies won by the team since Team Vitality's inception in 2013. For the first time, the Alternate jersey is accompanied by a selection of other apparel including track pants and full-zip vest, two key pieces in sportswear and lifestyle fashion which represents the esports organisation through its colour scheme, and the inspiring city of Paris.
Developed in the heart of Paris with Team Vitality and the bustling city at the forefront, the concept behind the collection symbolises the boundless energy and creativity of Paris, and the determination and success of Team Vitality using "Vitality from Paris" as the collection's signature. Highlighting the elite talent housed within Team Vitality and the beauty of the Parisian natives, the Alternate Jersey and collection feature some of Team Vitality's best esports players.
Showcasing the collection includes Nicolas "Nikof" Frejavise, a recognisable Fortnite star who has been competing under Team Vitality and displays his impressive skillset within Fortnite. The collection also features Oskar "Selfmade" Boderek, a legendary athlete and accomplished star who made a name for himself in the League of Legends scene and is still improving and developing with Team Vitality's LEC team.
To celebrate the launch of the new Alternate Jersey and collection, Team Vitality is hosting the "Vitality Alternate Launch", an event dedicated to its fans, taking place today in the heart of Paris, at Team Vitality headquarters, V.Hive. Joining fans for the special event will be Team Vitality players and ambassadors who will be wearing the jersey and other items from the collection. As part of the event, fans will have the opportunity to participate in the reconstruction of the campaign visuals, allowing them to imitate Nikof and Selfmade who are the face of the jersey and Alternate collection.
The new jersey also cements another milestone in Team Vitality's partnership with adidas, which has resulted in the launch of several innovative and successful products. Earlier this year, Team Vitality introduced its 2021 Pro Jersey, the first adidas jersey designed from the ground up for an esports team. All elements of the jersey: the collar, the sleeves, the pattern … were chosen and worked on by both brands.
The Alternate Jersey 2021 highlights the duality of Team Vitality: with performance on one side including state-of-the-art technology and quality clothing and lifestyle on the other side with unique, innovative and creative designs.
Since its inception in 2013, Team Vitality has grown into one of the biggest esports organisations in the world and home to some of the biggest and best esports players. This year Team Vitality has continued to build upon its esports legacy, most recently announcing its international expansion into Brazil and India, as well as partnerships with Socios and Aldi.