Playson expands Timeless Fruit Slots series with Sevens & Fruits: 6 Reels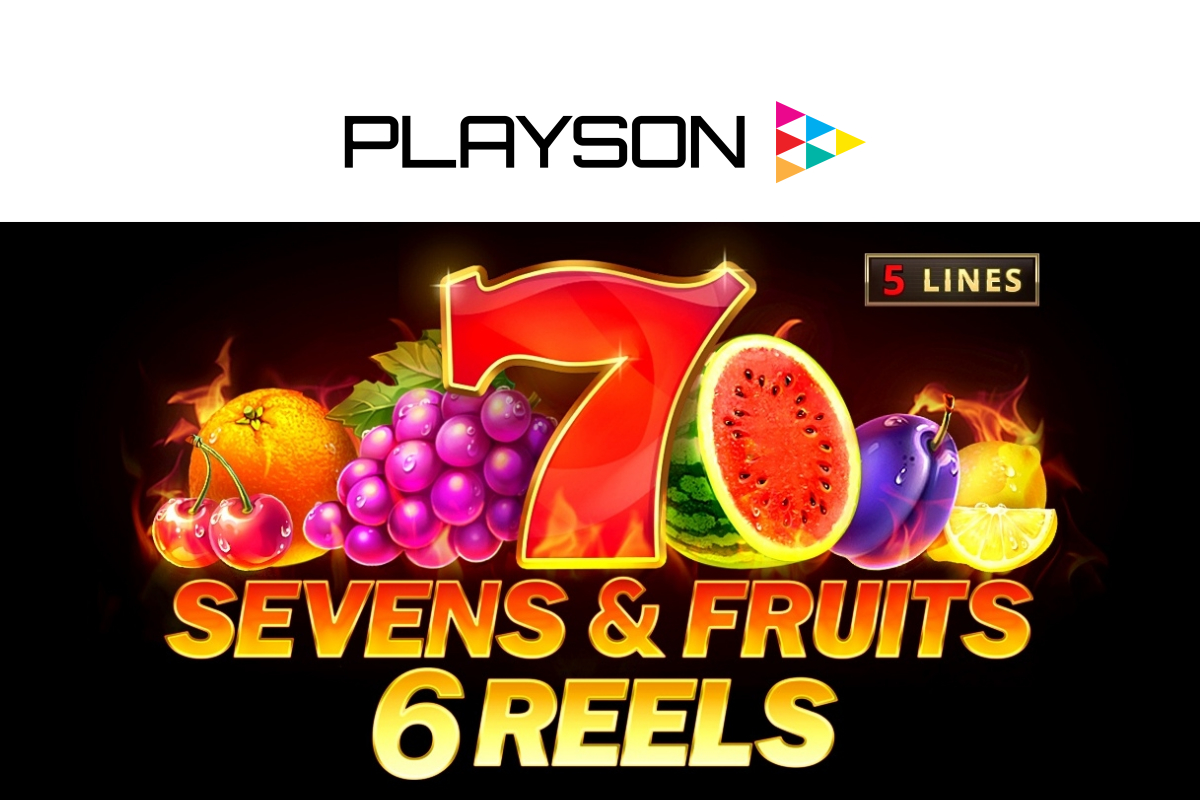 Reading Time:
< 1
minute
Casino software provider Playson has enhanced its popular title Sevens & Fruits with a new version featuring a sixth reel for the first time, becoming the latest addition to its Timeless Fruit Slots portfolio.
Sevens & Fruits: 6 Reels provides players with even more chances to win, with five lines that pay both ways and the inclusion of an extra reel to spice up the gaming experience.
As with the original hit title, the game incorporates classic symbols commonly associated with fruit machine style slots, including melons, grapes, plums, oranges, lemons and cherries.
The golden star scatter symbol awards cash prizes regardless of the paylines, while the highest win is reserved for the iconic red seven symbol.
Playson's Timeless Fruit Slots series gives operators access to a wide selection of immersive titles that appeal to fans of traditional slot games. The supplier's design and development team ensure each game features quality graphics and an immersive soundtrack.
Vsevolod Lapin, Head of Product at Playson, said: "Sevens & Fruits proved to be very popular with Playson fans all around the world when it was first launched, so we decided to ramp up the gameplay with the addition of another reel.
"This simplistic yet visually stunning slot is sure to resonate with a wide audience. With even more ways to secure big wins, Sevens & Fruits: 6 Reels is set to become another stellar addition to the Playson Timeless Fruit Slots range."

Casino Guru Launches Academy for Online Casino Customer Support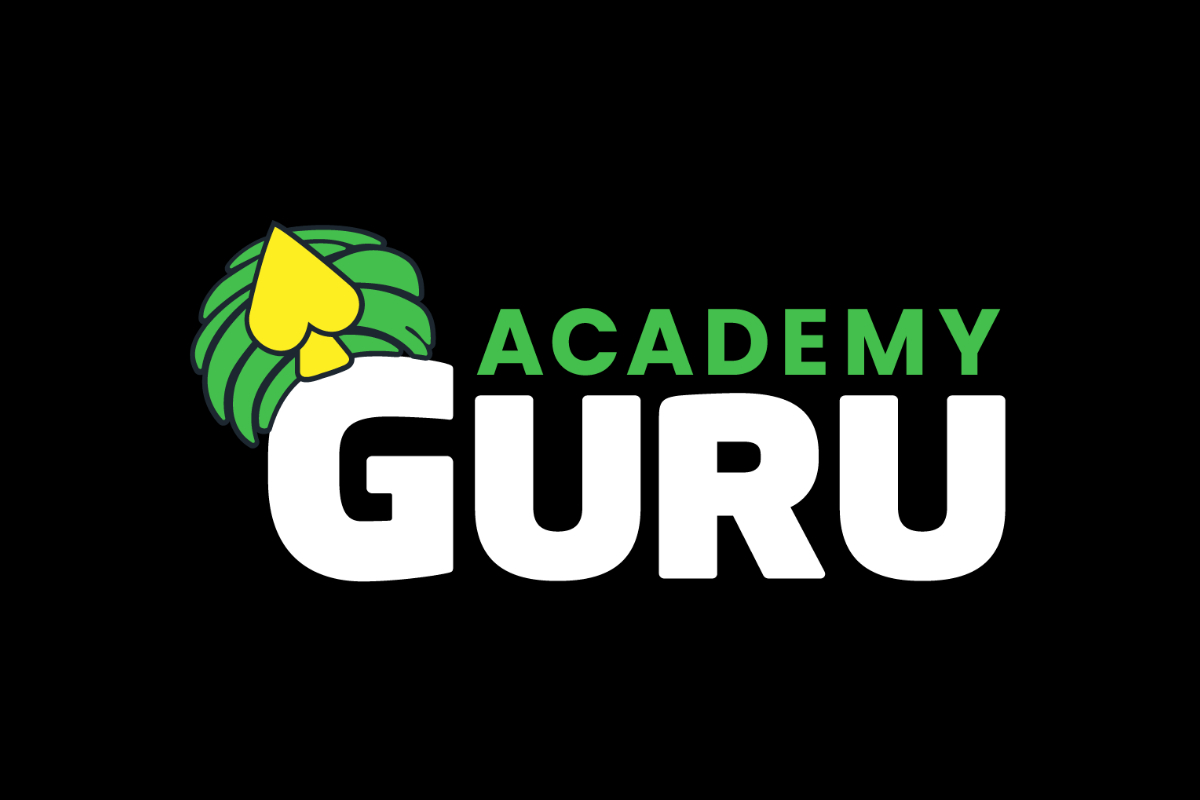 Reading Time:
2
minutes
As online gambling grows ever more popular, requirements regarding quality, responsible, and fair gambling approaches also increase. Casino Guru, the world's largest online casino database, has always focused on these values. Its online casino rankings, fair gambling codex, responsible gambling guides, and complaint resolution center should prove as much.
But the company felt it could do more. So, on top of its past projects, Casino Guru launched its first educational course in the Casino Guru Academy series for online casino employees. The series starts with a course detailing online casino customer support basics and hopes to improve online casino player experiences and responsible gambling standards through employee education.
Daniel Dolejsi, who is in charge of Casino Guru's community projects, describes what inspired the project: "Every day we hear stories and complaints about online casinos mistreating players. We felt a strong desire to do something about the issue, especially seeing as many of the issues players experience are completely preventable through a combination of employee training, player communication, and fair Terms & Conditions agreements."
Daniel then continues to explain Casino Guru's approach in tackling this project: "This is a highly ambitious project on our part, and we need to pace ourselves if we wish to succeed. This first course, focusing on online gambling and customer support basics, is supposed to serve as a foundation for our future, more complex courses."
The Academy's first course introduces new customer support aspirants to the online gambling ecosystem, hoping to simplify onboarding and, in doing so, open up the customer support employment opportunity to a broader audience. Specifically, it details the most common situations a customer support representative may experience and gives practical advice on dealing with them fairly and professionally.
Daniel, who originally started his online gambling career in customer support himself, explains why Casino Guru chose this topic as the basis for their first Academy course: "Customer support is likely the most common entry-level employment opportunity in online gambling a person may find. However, many new hires are unfamiliar with the industry and often struggle with their job, resulting in bad experiences for employees and players alike. We felt we could fix the problem by giving employees the means of learning everything they need to know, supporting them in growing their careers, and hopefully leading to a more informed online casino environment."
Casino Guru believes that the first step in improving industry fairness, safety, and responsibility standards is to help casinos choose and nurture suitable candidates. Moving forward, the company hopes to involve partnered entities more heavily in creating the Academy's various courses, as they think collaboration and sharing their collective know-how will lead to the best results.
Educating a new generation of future industry leaders is no simple task but a crucial one for the gambling industry. With lots of hard work, some patience, and a little luck, the online casino landscape may change for the better forever, thanks to efforts much like this.
TVBET shortlisted for EGR B2B Awards 2021 in 4 categories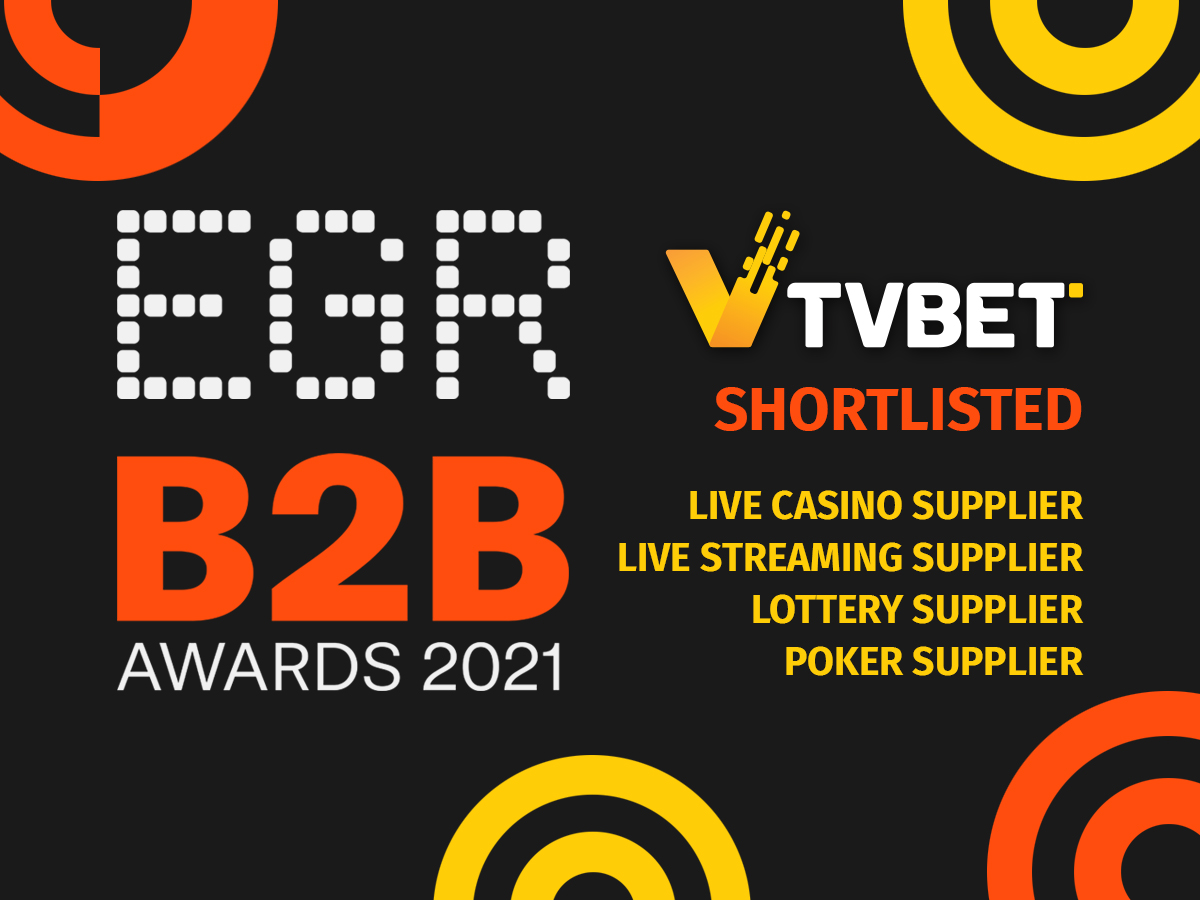 Reading Time:
< 1
minute
TVBET, the world's leading live-games provider, got shortlisted for this year's EGR B2B Awards. Moreover, the company was selected to the list of top market players in 4 categories at once. TVBET became a finalist in "Live casino supplier," "Live streaming supplier," "Lottery supplier," and "Poker supplier."
EGR B2B Awards was created to honor the best companies in the igaming industry. Developers of software for games, online casinos, and bookmakers, games providers, as well as payment systems, mobile applications, and partner programs are nominated for the award. In addition, companies working in the fields of IT, marketing, infrastructure, and many others are marked at EGR B2B Awards yearly.
TVBET is a fast-growing provider of live games, offering the integration of a fully customizable portfolio for casino and sports betting operators to support their growth and development in highly competitive markets. Despite a challenging year for the industry, the company's actions to improve the product and increase its presence in new regions have not gone unnoticed. Now in 2021, the provider claims to win in 4 categories at EGR B2B Awards.
Since 2010, the prestigious EGR B2B Awards has been held in London. But for the second year in a row, a virtual award ceremony will be held for the winners due to global circumstances. This year the awards ceremony will take place on July 6th. A team of independent judges participates in the voting, the panel of which is updated every year.
CashtoCode enters Irish market, for iGaming operators seeking new cash deposit options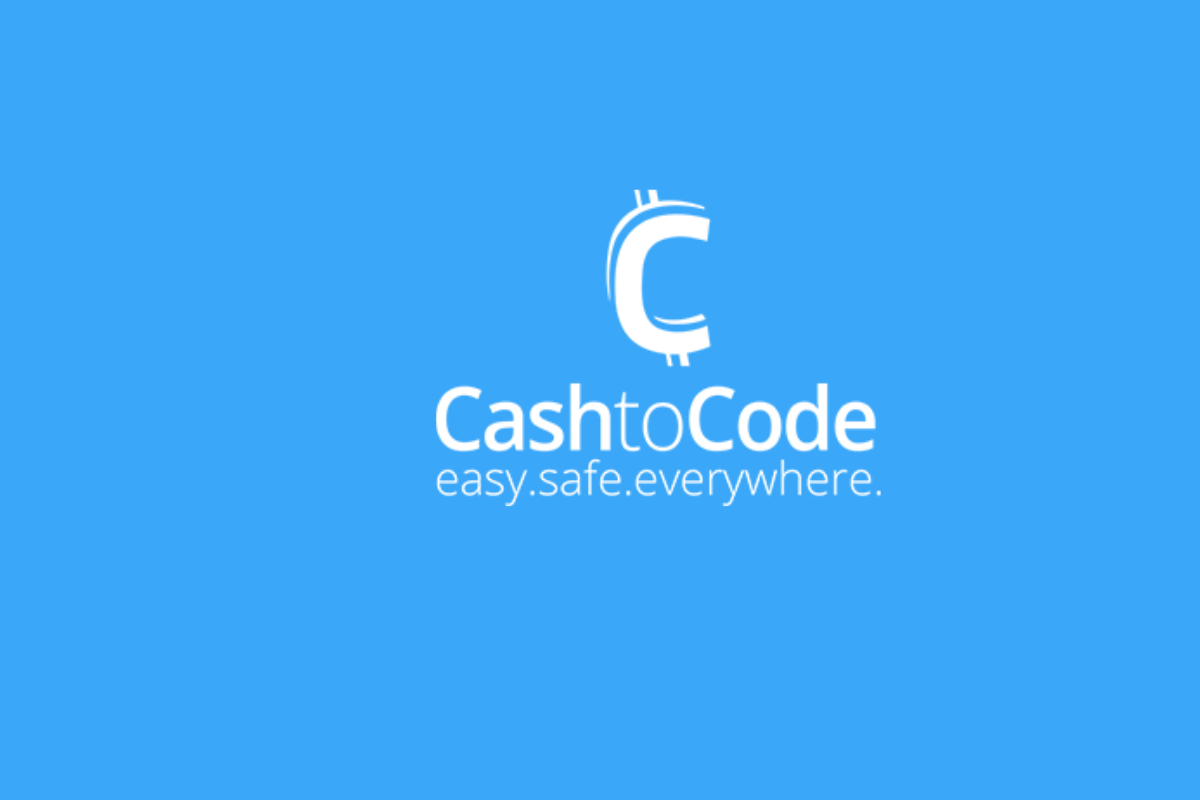 Reading Time:
2
minutes
Cash deposit service ties up strategic partnership with payzone
CashtoCode, the instant cash payment service for online merchants, today announced its expansion into Ireland via its partnership with Payzone. The CashtoCode service, which allows customers to top up iGaming accounts via in-store cash deposits, is now available for customers to use at over 3,500 retail locations in Ireland. Payzone is Ireland's biggest network of eloading services and infrastructure, enabling shops to facilitate mobile top ups, payment services, Leap card and bill payments such as prepaid utility. The new strategic partnership enables CashtoCode to reach the thriving Irish iGaming market for the first time, following its success in the UK, Germany, Austria and Italy. The deal may also be of interest to iGaming operators keen for a new cash deposit alternative in Ireland post-Brexit – since many players in the region still prefer to make their iGaming deposits in cash.
CashtoCode is a closed-loop cash deposit option for online merchants and iGaming operators such as Netbet, one of the first operators to offer CashtoCode to its customers in Ireland. It is a low-risk payments solution since its vouchers cannot be transferred and can only be redeemed by the account holder/iGaming customer, thereby eliminating the risk of fraud or money laundering. The service is available for users at any Payzone location, as well as being chargeback free for operators, a common issue with many iGaming payment products.
"We're committed to being successful in Ireland, as one of the oldest and most important iGaming markets in the world," said CashtoCode CEO, Jens Bader. "Working with Payzone was an easy choice, as the country's biggest provider of retail payments solutions. For Payzone, we represent an exciting new payments product that has proved incredibly popular throughout Europe. For customers, we're straight-forward to use and a great option for anyone who prefers cash payments, especially while in-store betting shops remain shut in Ireland. For operators, we're a low risk way of reaching new players and providing existing customers with a new cash deposit option.
"CashtoCode is a market leading alternative payment product, and we're delighted to partner with them in the Irish market," said Barry Keegan, Head of Retail at Payzone. "We've seen cash remain a popular payment option in Ireland over the last 12 months, despite the popularity of  card payments. Retailers are the lifeblood of their local community offering customers a range of different services and CashtoCode will fit well into the existing proposition.  Payzone will continue to specialise in providing multi-channel payment solutions to  businesses right across Ireland, helping them solve all their payment needs whether they take payment by card, cash, phone or online."
NetBet's Head of Payments Ana Stef said: "We're happy to be one of the first iGaming operators to offer CashtoCode on our platform. For over 20 years we've delivered industry leading games, security and payment solutions, to our Irish players. By partnering with CashtoCode, this is yet another great way we can help our customers enjoy their online gaming experience."