Pioneering app lets Fortnite and PUBG fans challenge pro streamers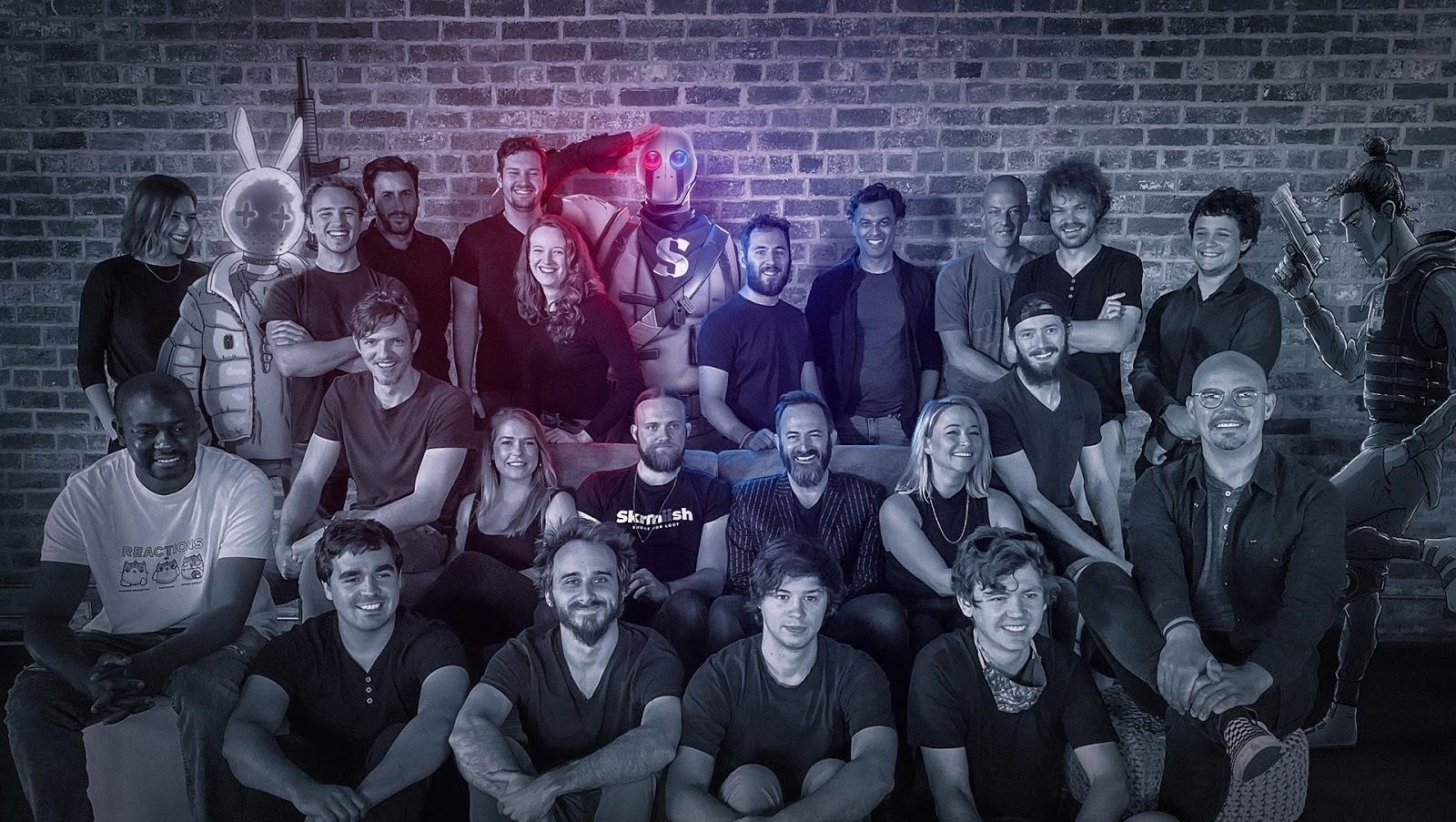 Reading Time:
2
minutes
A pioneering gaming app has been launched to allow fans of Fortnite and PUBG to take on their favourite streamers in ProAm events.
Skrmiish, available on iOS and Android, links with the two most popular battle royale titles to allow fans to challenge their favourite streamers, esports pros, teams and other fans.
For streamers and teams, Skrmiish provides a new way to build communities and monetize their play.
Gamers can compete on their terms and choose their own stakes with the app's built-in Leaderboard Point (LP) matchmaker system. Gamers can choose to play against their friends, other users, or their favourite streamers in 1v1 Kill Race challenges. Results are automated through the app, minimizing any unnecessary qualms between players.
Skrmiish community manager and PUBG streamer Chris van Ysendyk, AKA DaDexo said: "Dealing with a community requires a lot of administration and is resource intensive. Skrmiish alleviates all these needs of someone running a community by acting as an automated bridge between you and your community. A plug and play connection.
"People want a place to play and a community to be a part of, and Skrmiish can automate the process of that by making it a repetitive competitive experience of onboarding people to your community. For me, the entire gaming process begins and ends with Skrmiish."
Skrmiish, founded by Chris Heaton (CEO) and Roland Reed (CPO), was born out of a passion for competitive gaming, but also a desire to further explore community and creativity, humanity and limitless possibilities. Its mission: to elevate the gaming experience, making playing your favourite games even better.
Mr Heaton said:  "Creating Skrmiish required building innovative technology from scratch. This has been an incredible two-year journey with an exceptional and dedicated team of people".
"We are excited to unleash Skrmiish to the world, elevating the core gameplay experience that players love, alongside the streamers they so passionately follow. Our aim with this platform is that inviting people to 'Skrmiish' becomes a common part of the gaming community's vocabulary."
Reed said: "With the rise in the popularity of streamers and the resulting cross-over into the mainstream, we identified a real need for better management and matchmaking systems in order to increase engagement with streamers and the communities they represent.
"Everyone who works in the video games industry understands what a unique medium it is, with endless variety. There is a game, community and streamer for everyone out there."
Experience a new way to play and visit www.skrmiish.com to download the desktop client. Once your registration is complete, download the BETA version of the app free on iOS devices via the App Store and for Android devices via the Google Play Store and sync your account. It's now time for your first Skrmiish.
Follow Skrmiish on its official social channels Twitter, Facebook, Twitch, YouTube, Discord and Instagram

EXCEL ESPORTS unveils Sony as official smartphone supplier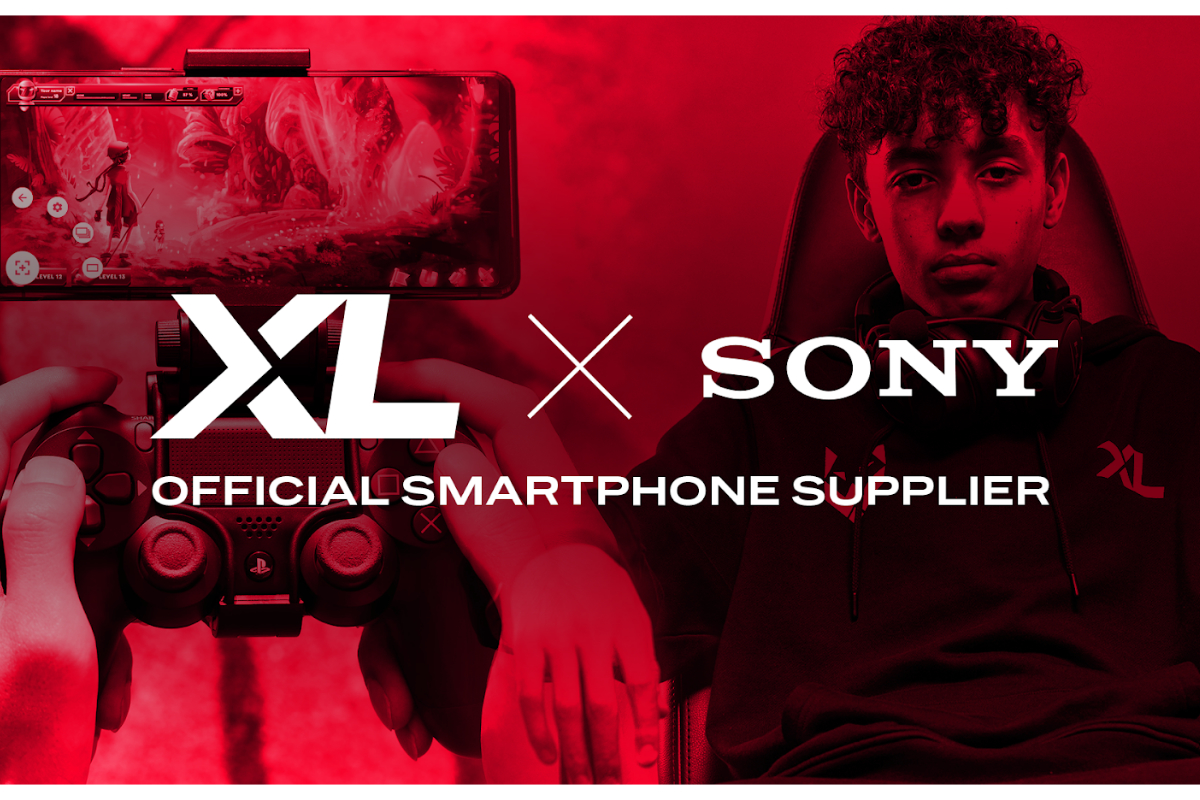 Reading Time:
2
minutes
British competitive gaming culture brand EXCEL ESPORTS is excited to name Sony as its Official Smartphone Supplier for Fortnite. The partnership will see Sony work closely with Fortnite prodigy and EXCEL player Jaden 'Wolfiez' Ashman to showcase the capabilities of its flagship Xperia smartphones with a selection of content pieces.
Xperia smartphones provide the perfect device for Battle Royale players with a 21:9 screen ratio providing a wider field of view. Devices can also pair with DUALSHOCK®4 controllers allowing Fortnite console players the opportunity to switch up their game. EXCEL and Sony will collaborate on educational content pieces and host giveaways allowing EXCEL's community the opportunity to experience the benefits of owning the latest flagship Xperia device.
EXCEL announced its entrance into Fortnite last year with the signing of Jaden 'Wolfiez' Ashman, the highest earner in UK esports history after finishing second at the Fortnite World Cup and winning over $1M. At only 17 years old, Wolfiez is statistically, according to prize money won and tournament placements, the best Fortnite controller player in the world. During his first few months at EXCEL, Wolfiez placed second in the 2020 FNCS Invitational Europe winning $125k in total prize money.
"At EXCEL ESPORTS we are always looking to work with forward-thinking partners that are innovating tech within the competitive gaming space. Fortnite is a title in which we are looking to create a lasting legacy and it's great to have partners like Sony who can help us. Jaden competes on controller-based PC, but he has been thrilled by the mobile experience Sony offers and sees it as the ideal way for him to keep playing at the highest level whether he's at home, or on the go," said Patrick Collins, Head of Partnerships, EXCEL ESPORTS 
Matt Beavis, UK Head of PR, Social and Partnerships of Sony's mobile business, added: "We have a very targeted approach to marketing on the mobile side of the business at Sony, focusing our efforts on communicating with specific communities of interest; namely 'Photographers' or 'Gamers' as in this instance.  A partnership with Excel is aimed at demonstrating to hardcore gaming enthusiasts why Sony is a 'no-brainer' when it comes to smartphone selection. It's about ensuring that the community realises that, as well as making pioneering gaming consoles like the PlayStation 5, Sony also puts an incredible amount of effort into ensuring that same gaming expertise and associated innovation translates to its Xperia smartphones. With Battle Royale games such as Fortnite, that expertise goes one step further – we have a 21:9 screen ratio that essentially affords the user a wider field of vision than someone using another device like a PC or console, meaning you can also see enemies sneaking up on you earlier than perhaps they think you can!"
Why your next million players are in MEA and Turkey, and how to access them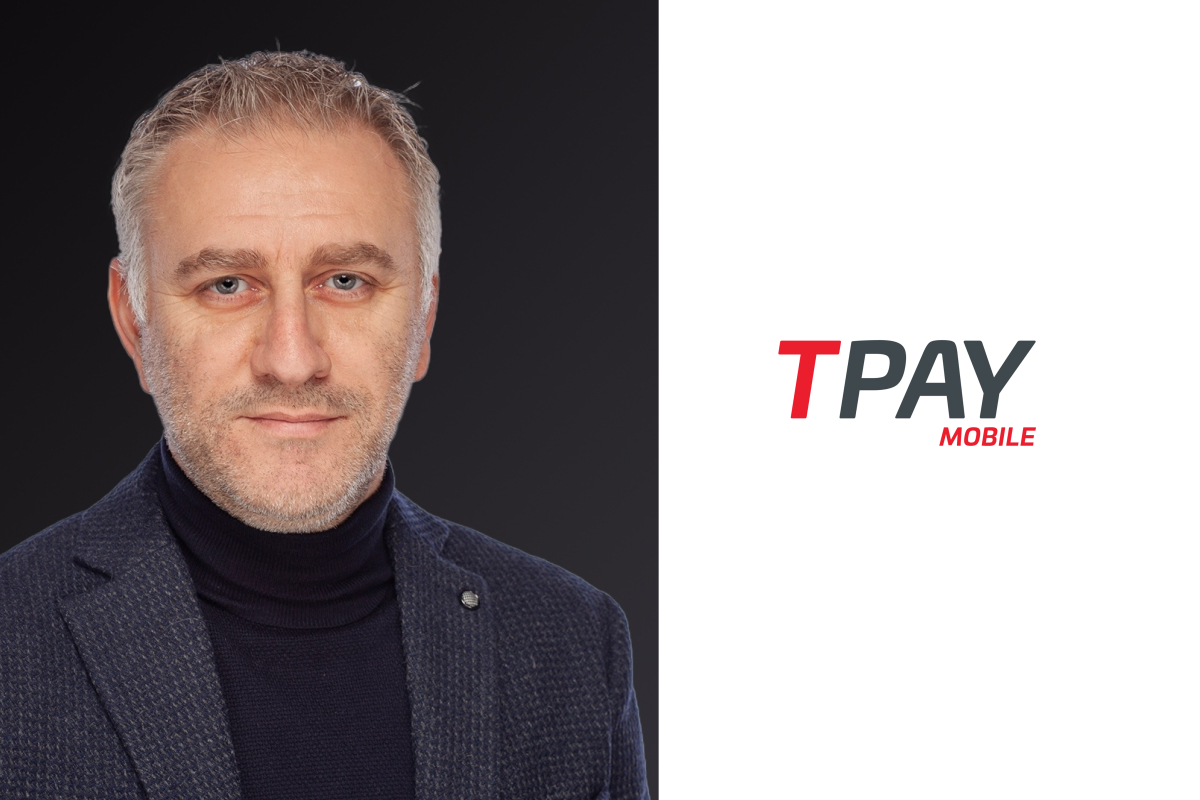 Reading Time:
4
minutes
Onur Ergüney – Director of Global Partnerships for Gaming & e-Sports, TPAY MOBILE
COVID 19 has been the catalyst for the biggest transformation to people's lives in recent history. Little else has brought on such seismic shifts in the way people work, play, communicate and live, since the creation of smartphones themselves.
The fourth industrial revolution has arrived faster than anyone could have predicted, especially in the Middle East and Africa (MEA) and Turkey. This combined region has a population of over 1.6 billion people, a fast-expanding middle class, and, through the power of mobile technology, is more connected than ever.
A long-standing barrier for scaled-up mobile games distribution in the region – the lack of access to banking infrastructure for subscriptions and the purchasing of games and in-app-purchases (IAPs) – is falling fast. By 2025, 834 million people across MEA will be mobile internet users, and through direct carrier billing (DCB) technology and eMoney wallets, they will have the freedom to spend on gaming like never before.
Untapped opportunity
A relatively untapped marketplace of a billion+ potential players is powering up and set to flip your revenue forecasts upside down if you play your cards right. In the Middle East and North Africa (MENA) for instance, the games industry is currently valued at $4.5 billion according to Frost & Sullivan. That may be just 4% of the global total, but, it is the world's fastest-growing region, with a year-on-year growth rate of 25%. On a grander scale, MENA makes up 80% of this growth whilst the other 20% is amassed in Sub Saharan Africa. According to one prediction from GSMA, the region will count for 709 million individual SIM connections by 2025.
In other words, Mobile is everything across the MEA and Turkey, and this should be explored as your next frontier of growth. However, you need to know how to access it.
Access is key, and access is different
Accessing these new markets isn't simply a case of re-branding what has worked in the past. Your games may well be attractive in these new markets but the systems and processes that power them, and importantly, monetise them, won't be the same. There are different rules and regulations for advertising, for example, and variations on what purchases or transactions do and don't constitute gambling. Direct debits for app stores or card payments for IAPs are not common practice in these territories. Across the 20+ countries that make up MEA and Turkey, there is a rich tapestry of cultural differences that result in different ways of purchasing digital goods like games.
Establish partnerships to access these players
To turn your players into payers, the best advice I can give is to establish strategic partnerships – find experts on the ground that can work with you. You are no longer just a games publisher, with your partner network you become a FinTech, a games publisher, a games developer and even an evangelist for a new world of mobile gaming. Ecosystems are everything.
The global language is APIs, not Esperanto
Each territory has its quirks and opportunities, and only by having knowledgeable inside help will you be able to truly navigate the differences in approaching sales and distributions of your titles. Understanding the common services in territories is key for traction, an example being that the Middle East has widely adopted DCB (Direct Carrier Billing) for mobile payments and subscriptions in recent years, whereas mobile wallets are the transaction tool of choice in Subsaharan Africa.
Games developers want simple integrations that cover the back-end systems. If you find the team that can provide that, they will keep up with evolving regulations in new territories, keeping your games online. This allows you to do what you do best: making high quality, desirable games.
Games publishers expect great user flows. What makes games more interesting than other e-commerce platforms is that they are live systems. The user makes purchase decisions in real-time, while remaining within the game. This is also what creates complexity when it comes to transactions, but there is an answer. The key is to integrate a seamless payment flow within the game, minimising player disruption.
Find an ecosystem that works across borders. One thing that is global is the API. If you want to successfully break into these emerging markets, you need to build a partnership network that understands the intricacies of these technologies.
Should you wait?
Simply put, no.
Sub-Saharan Africa is the fastest-growing market of all for mobile-penetration, it would be an oversight to not properly explore the MEA and Turkey as a key element of future games monetisation for the future.
MEA and Turkey host a relatively untapped market for games publishing and eSports monetisation, not to mention a fast-growing pool of local influencers – now is the time to make inroads into the gaming sector in such markets. It has been said that the early bird catches the worm – this wisdom is just as true today.
The previously non-existent infrastructure required to sell and monetise mobile games has been replaced. Suddenly, the opportunity is there for the taking. Venture into these new territories, and the partnerships you form now will help grow your company and its market share exponentially, by creating opportunities to engage new gamers. Whilst boosting your business into the next 50 years, you have an opportunity to entertain many millions of people who are fast to become your next loyal, player base.
Luckbox adds VALORANT betting to award-winning platform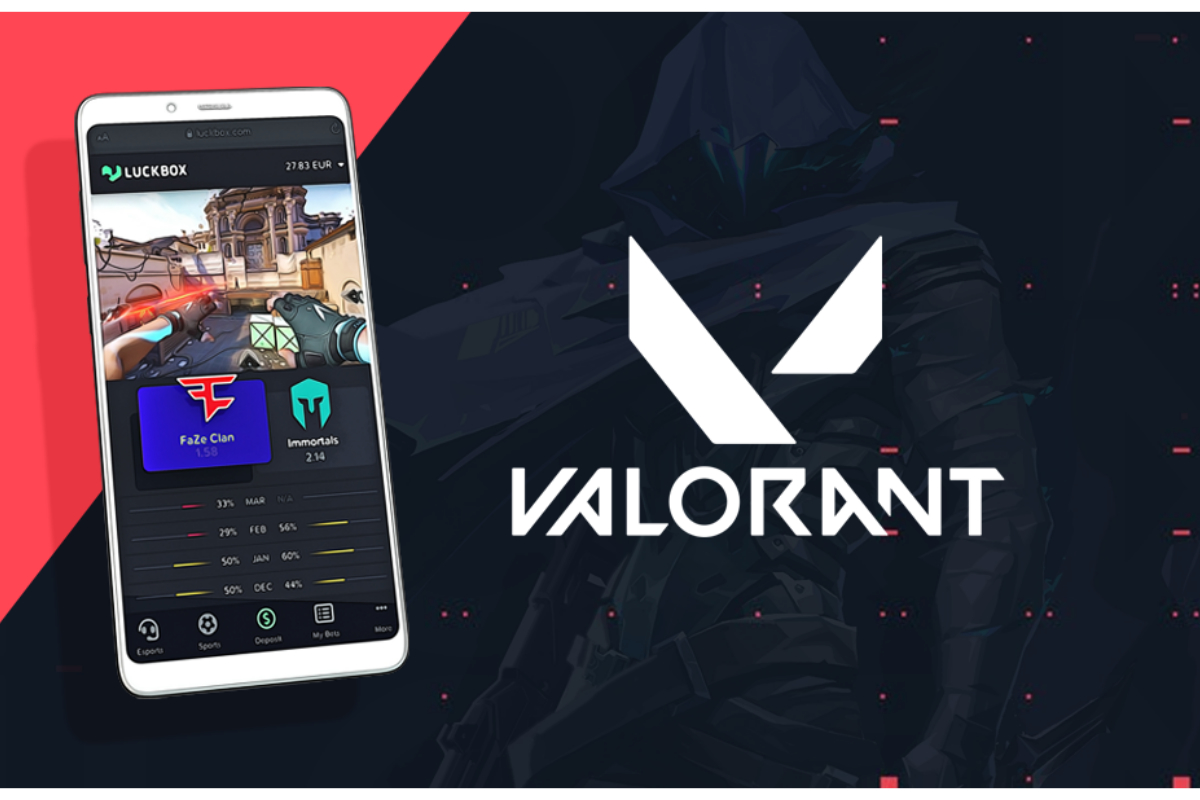 Reading Time:
< 1
minute
The team at Luckbox are delighted to announce esports fans can now bet on VALORANT at our award-winning platform. The VALORANT addition increases Luckbox's offering of esports betting types to 14, alongside CS:GO, Dota 2, League of Legends, Overwatch and more.
Luckbox now offers wagering on the game, with markets on Match winner, Correct Score, Maps Handicap, Total Maps, Round Handicap and Total Rounds. Luckbox visitors can watch live streams of competitive VALORANT matches as well as get up-to-date stats and team rosters.
"VALORANT has had an immediate impact as an esport, with Riot Games helping to foster a strong professional structure, with the first stage of the VALORANT Champions Tour boasting a prize pool of more than $400,000," said Luckbox Director of Sportsbook Metodi Zaburtov.
"Esports fans have quickly grown to love VALORANT, with 291.26 million hours watched in the past six months, making it the eighth most popular category on Twitch – above FIFA and Call of Duty: Warzone. The addition of VALORANT betting is a continuation of our mission at Luckbox to offer the most comprehensive coverage of esports betting options for fans."