UK Game Developer Kwalee Pledging Profits From Hit Title 'Teacher Simulator' to Help Tackle Child Food Poverty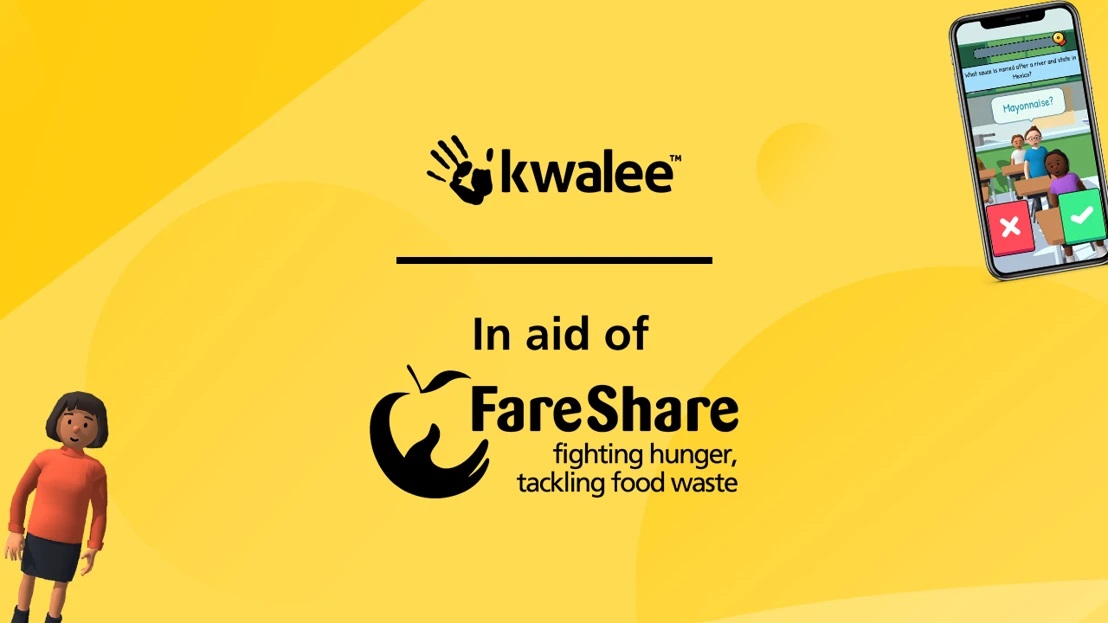 Reading Time:
3
minutes
With UK schools shut once again, profits from classroom-based mobile game will support the country's most vulnerable children
As children in Britain return to school – remotely, at least – mobile game developer Kwalee is pledging 100% of UK profits from its hit game Teacher Simulator to the Marcus Rashford-backed charity FareShare.On the week ending 10th of January, the first week back to schoolwork for Britain's kids as the latest lockdown restricts them to remote learning, every penny of UK profit generated from video ads and in-app purchases in the free-to-play mobile game Teacher Simulator will fund FareShare's amazing work to combat food poverty in the UK.

This move was inspired by the campaigning of Marcus Rashford MBE, who is an Ambassador for FareShare, on the issue of free school meals. With Teacher Simulator riding high in the mobile game charts, offering lighthearted gameplay in a classroom setting, this felt like the perfect opportunity for Kwalee to contribute to the cause.

Launched towards the end of 2020 on iOS and Android devices, Teacher Simulator is completely free to download and has already reached more than 6.5 million players worldwide, becoming a top-3 game on the Apple App Store in the UK and US. On the UK Google Play Store, Teacher Simulator has gone one further by ranking at #2 in the Games category. This highlights how much the game resonated with the mobile gaming public, at a time when real-life classrooms have been closed in many parts of the world.

"Teacher Simulator was partly inspired by our own experiences at school, from the mundane to the bizarre," commented Simon Platt, Head of Development at Kwalee. "These were largely fond memories for us, fortunately, but no child should have to worry about where their next meal is coming from when they should be learning and playing, whether in or out of the classroom."

David Darling CBE, CEO of Kwalee, added: "We're huge admirers of Marcus Rashford's campaigning and strongly believe in the work done by FareShare. Now more than ever, as the country enters another testing lockdown, no child should have to go hungry. With Teacher Simulator having been such a success for its cheerful depiction of school life, we want to do our bit to support those for whom that is not necessarily the reality – especially with the added strain of remote schooling on kids and families."

Darling – co-founder and former CEO of Codemasters, a company recently the subject of a $1.2 billion acquisition by gaming giant EA – has been making games professionally since he was a teenager. He was awarded a CBE in 2008 for services to the computer games industry and was more recently given the 'Outstanding Leadership Award' at the 2020 TIGA Awards.

He now runs Kwalee, which has recently surpassed 100 employees and recorded well over half a billion game downloads across its catalogue. Officially Britain's biggest developer and publisher of hyper-casual mobile games – yet another success story to emerge from Leamington Spa, the town known widely as 'Silicon Spa' for its thriving games industry – Kwalee has been a prominent supporter of charities in the past, most notably of the gaming accessibility charity SpecialEffect.

FareShare has welcomed the support as it continues its appeal for donations. "After a year where understanding the importance of school-aged children receiving nutritious food has come under the spotlight, we are extremely grateful to Kwalee for donating 100% of UK profits from their Teacher Simulator game as children return to remote schooling," said FareShare Commercial Director Alyson Walsh. "FareShare's work with Breakfast, After School and Holiday Clubs each year help vulnerable children access the food they need to learn, grow and thrive."

To learn more about the great work done by FareShare and to find details on how to donate directly, you're encouraged to check out their website.

Kwalee is always looking for new developers to collaborate with and new games to publish, and developers can find out more information here:  There are also more than 50 vacancies available at Kwalee across the UK, India, China and even remote opportunities, which you can learn more about here.

Loserfruit joins Skrmiish as Fortnite app accelerates global rollout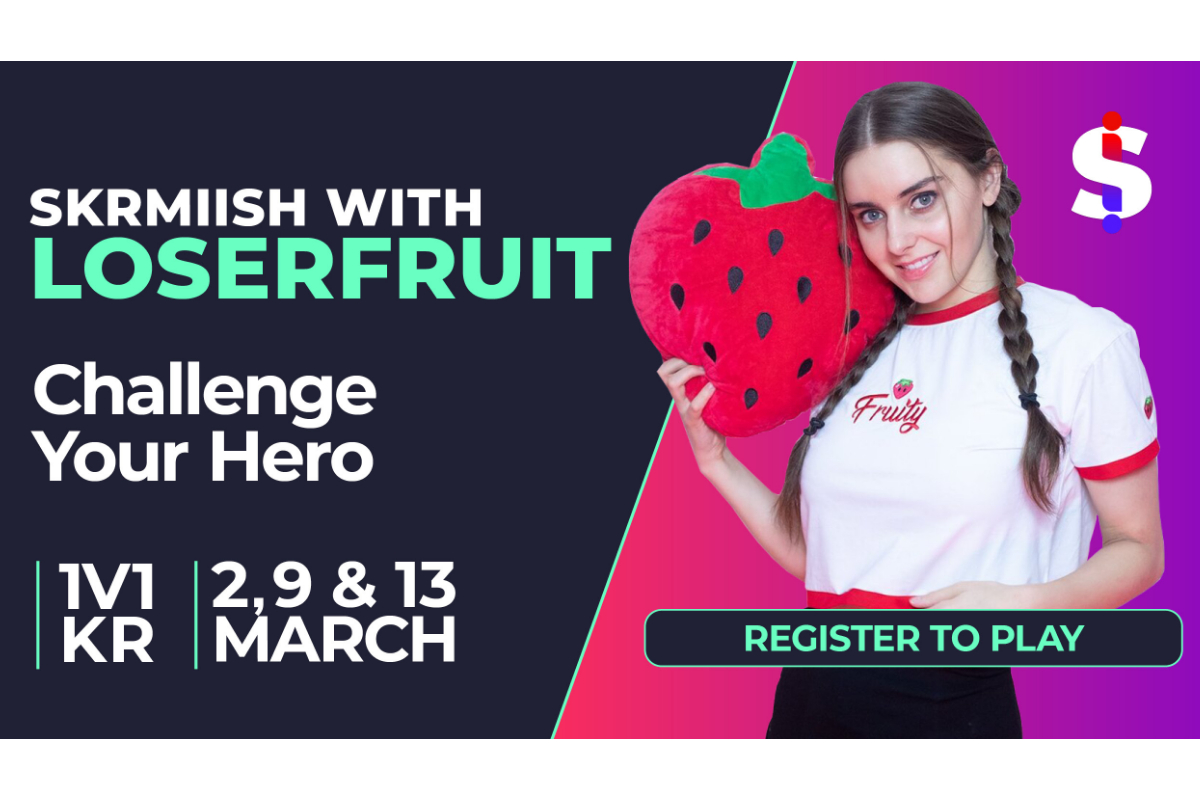 Reading Time:
2
minutes
Fortnite streaming sensation Loserfruit is inviting her community to play with her on Skrmiish, starting this month.
Skrmiish – a mobile app that gives streamers a new way to engage their communities, with fully managed leaderboards – is targeting rapid global growth in 2021.
Loserfruit, a popular Fortnite streamer who has more than seven million followers across her channels, will challenge her community in 1v1 Kill Races for a place on the Skrmiish leaderboard and the chance to win prizes.
Loserfruit will also be facing off against fellow streamer, Reddysh, in a best-of-3 KR battle.
Loserfruit said: "In January, I spent the whole month trying to get good at Fortnite. I think I had some improvements. And now I'm excited to verse my community in Fortnite through the Skrmiish app and see if I can demolish them with my recent improvements. I feel like my community could be kinda sweaty, but we'll see. Go to skrmiish.com, register and I'll see you on stream. Bring it on."
You can watch the official announcement video here: https://youtu.be/S6CaydtVsaY
Loserfruit will be joined on Skrmiish during March by some of the best up and coming Fortnite streamers from around the world, including Cozy, who will also be challenging their communities to see who deserves the ultimate position on top of their daily leaderboards.
Loserfruit Skrmiish dates:
March 2: 1v1 Kill Race community challenge. 03h00 – 05h00 CST (leaderboard remains open until 09h00 CST)
March 9: Best of three battle vs Reddysh. 03h00 – 05h00 CST (leaderboard remains open until 09h00 CST)
March 13: 1v1 Kill Race community challenge. 03h00 – 05h00 CST (leaderboard remains open until 09h00 CST)
The move follows the success of January's Skrmiish Challenger Series, a series of daily tournaments supported by 10 Fortnite streamers, who helped attract more than 1,000,000 minutes of Skrmiish viewer challenges as well as streamer v streamer battles. This brought a wave of new users to the app with over 50% of users playing more than seven games, smashing initial expectations.
Skrmiish for $4,500 in March
Every day in March, there will be a reason to play on Skrmiish with a daily prize pool of $170. The leaderboards will reset daily and players are urged to keep coming back, upping their chances of winning. That's over $4500 up for grabs.
Players can create their own lobbies or use the app's unique auto-matchmaking feature to play against anyone currently on the Skrmiish leaderboard (and within their region) to rise up the rankings.
"After an incredible launch we are super excited to have Loserfruit join Skrmiish with her fans. On top of that we are thrilled that Streamers like Cozy and Reddysh are coming back to join in the fun in what promises to be a March like no other!," says Skrmiish CEO, Luke Grob.
To play on the Skrmiish Leaderboards, visit skrmiish.com and register. You will then be prompted to download the desktop client and the relevant iOS or Android version of the app. Once done, simply sign in on the app and get ready for your first Skrmiish.
VP.Prodigy, Winstrike and Team Empire will meet in the third season of EPIC League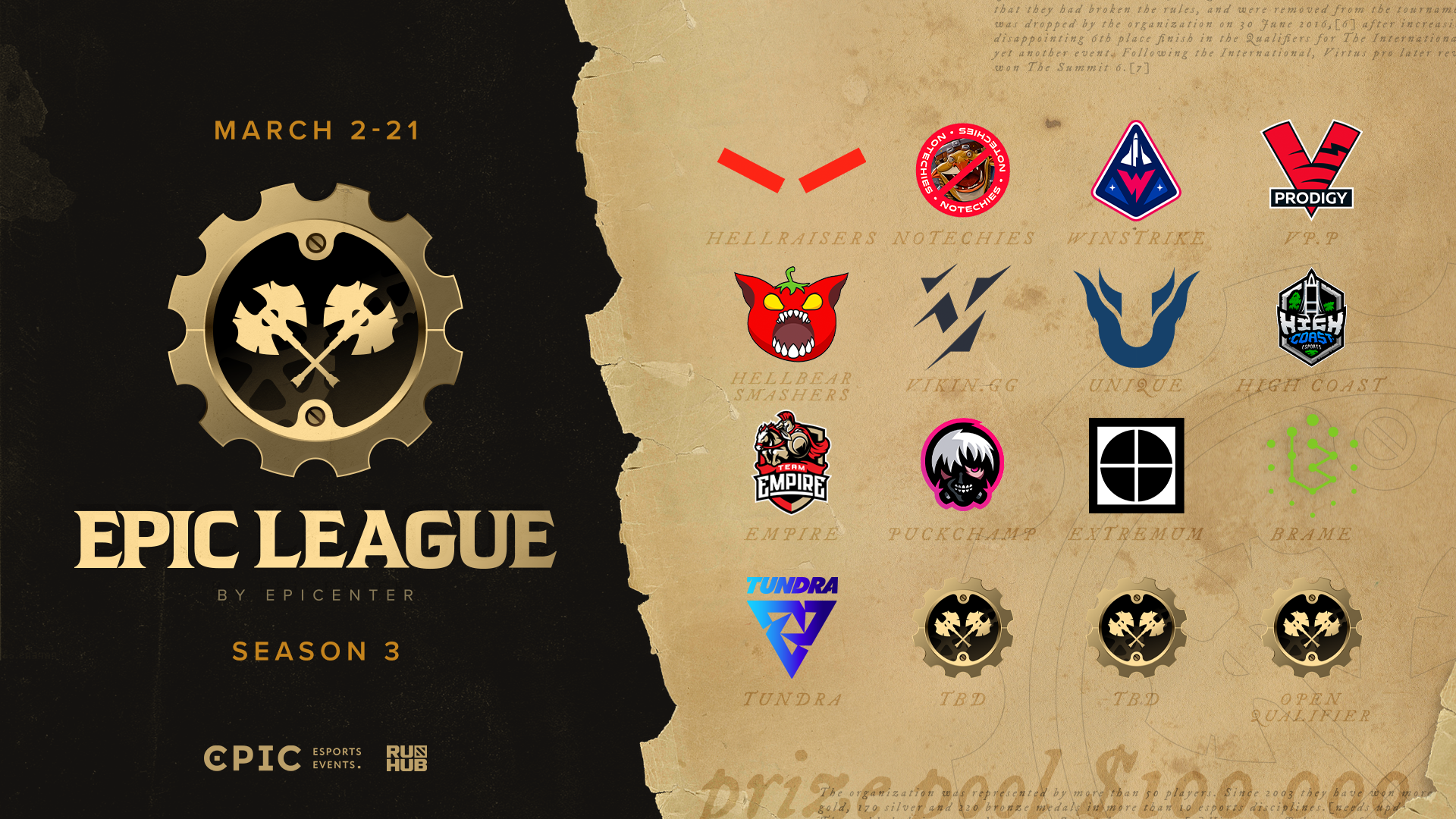 Reading Time:
< 1
minute
Participants of the third season of EPIC League Dota 2 tournament are announced. Invitations to the group stage of the tournament have already been received by following teams:

VP.Prodigy;
Winstrike;
Team Empire;
Vikin.gg;
Hellraisers;
Brame;
Hellbear Smashers;
High Coast;
PuckChamp;
Team Unique;
Tundra;
EXTREMUM;
NoTechies.

The three remaining slots will be distributed today.
The group stage of the third season will bring together 16 teams. The group stage will be held from 2 to 13 March 2021 according to the Swiss system: 1-8 places of the group stage will go to the first division playoffs with a $85,000 prize fund, 9-16 places will go to the second division playoffs with $15,000 respectively.
The first division play-off matches will be held from March 14 to 21 in Bo3 format, the final games of the tournament will be held in Bo5 format. The EPIC League Second Division play-offs will take place between March 15 and 21, 2021, with all games played in the Bo3 format.
CT Gaming Interactive introduces Lady Emerald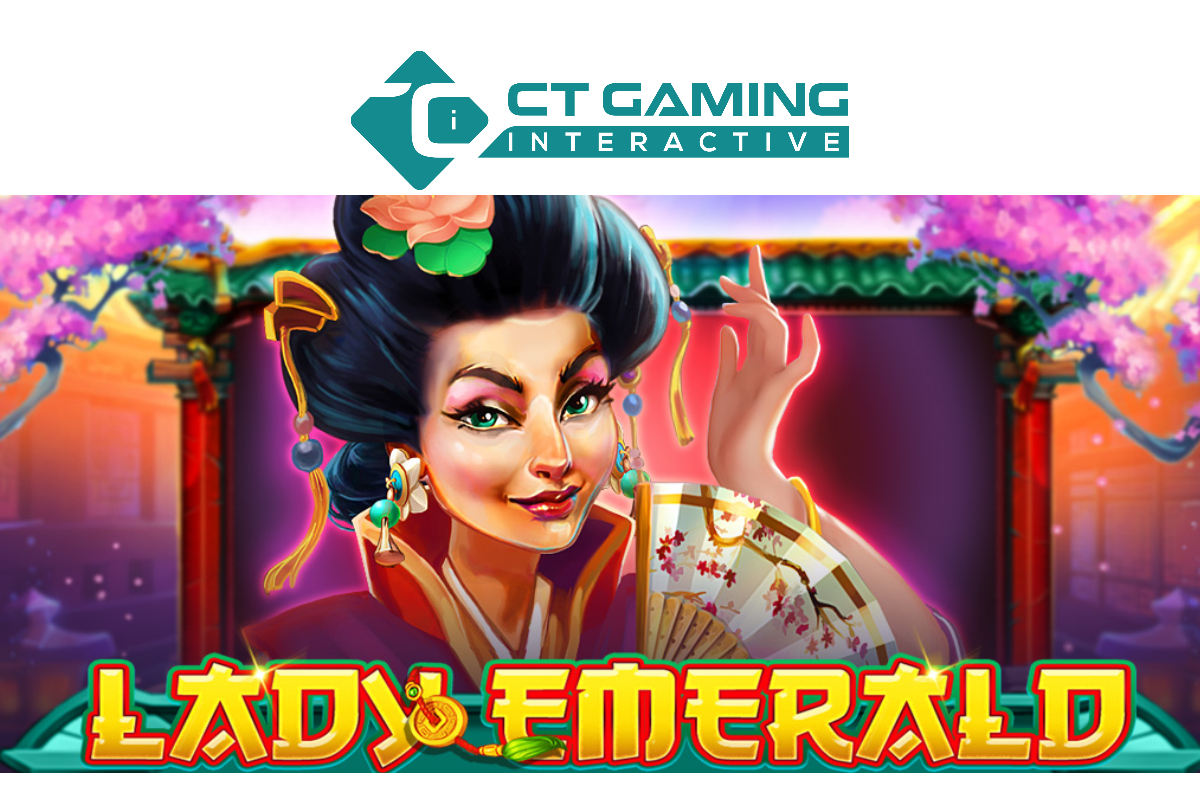 Reading Time:
< 1
minute
CT Gaming Interactive released a new Asian-themed slot game as of 1st of March.
With simple and intuitive gameplay, the newest game Lady Emerald is ideal for all kinds of players. The beautiful Asian-inspired graphics of the game brings the charm of the East to the player's fingertips in an instant.
Asia is a world full of ancient customs, arts, beautiful scenery, mystical women, and treasures. Lady Emerald has to offer all of it. The style is traditional and the payout mechanism is standard.
All winnings except the scatter payouts are paid from symbols on the paying line where the bet is placed, and the symbols must have adjacent positions on the line from left to right.
The maximum winning is 500xTotal bet. Three, four, or five Scatters in the form of the Yin and Yang symbol placed at random on the screen pay out the winnings. The shining emerald eyes of the Emerald Lady enchants when appearing as a Wild symbol.
Allow your players to fall under the spell of the Emerald Lady. They will be dazzled by the shimmering wins and the enthralling gameplay. 
Volatility: High
Reels: 5
Winning lines: 40
RTP: 95.45%
Top Award: 500
Bonuses and features:
– Wild
– Scatter