UK Game Developer Kwalee Pledging Profits From Hit Title 'Teacher Simulator' to Help Tackle Child Food Poverty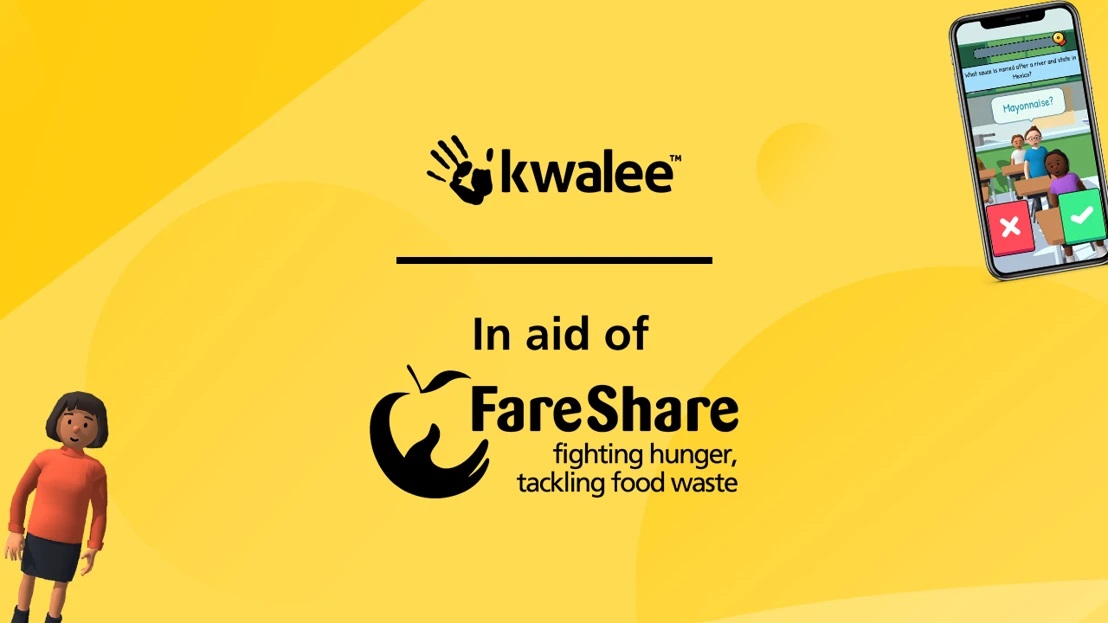 Reading Time:
3
minutes
With UK schools shut once again, profits from classroom-based mobile game will support the country's most vulnerable children
As children in Britain return to school – remotely, at least – mobile game developer Kwalee is pledging 100% of UK profits from its hit game Teacher Simulator to the Marcus Rashford-backed charity FareShare.On the week ending 10th of January, the first week back to schoolwork for Britain's kids as the latest lockdown restricts them to remote learning, every penny of UK profit generated from video ads and in-app purchases in the free-to-play mobile game Teacher Simulator will fund FareShare's amazing work to combat food poverty in the UK.

This move was inspired by the campaigning of Marcus Rashford MBE, who is an Ambassador for FareShare, on the issue of free school meals. With Teacher Simulator riding high in the mobile game charts, offering lighthearted gameplay in a classroom setting, this felt like the perfect opportunity for Kwalee to contribute to the cause.

Launched towards the end of 2020 on iOS and Android devices, Teacher Simulator is completely free to download and has already reached more than 6.5 million players worldwide, becoming a top-3 game on the Apple App Store in the UK and US. On the UK Google Play Store, Teacher Simulator has gone one further by ranking at #2 in the Games category. This highlights how much the game resonated with the mobile gaming public, at a time when real-life classrooms have been closed in many parts of the world.

"Teacher Simulator was partly inspired by our own experiences at school, from the mundane to the bizarre," commented Simon Platt, Head of Development at Kwalee. "These were largely fond memories for us, fortunately, but no child should have to worry about where their next meal is coming from when they should be learning and playing, whether in or out of the classroom."

David Darling CBE, CEO of Kwalee, added: "We're huge admirers of Marcus Rashford's campaigning and strongly believe in the work done by FareShare. Now more than ever, as the country enters another testing lockdown, no child should have to go hungry. With Teacher Simulator having been such a success for its cheerful depiction of school life, we want to do our bit to support those for whom that is not necessarily the reality – especially with the added strain of remote schooling on kids and families."

Darling – co-founder and former CEO of Codemasters, a company recently the subject of a $1.2 billion acquisition by gaming giant EA – has been making games professionally since he was a teenager. He was awarded a CBE in 2008 for services to the computer games industry and was more recently given the 'Outstanding Leadership Award' at the 2020 TIGA Awards.

He now runs Kwalee, which has recently surpassed 100 employees and recorded well over half a billion game downloads across its catalogue. Officially Britain's biggest developer and publisher of hyper-casual mobile games – yet another success story to emerge from Leamington Spa, the town known widely as 'Silicon Spa' for its thriving games industry – Kwalee has been a prominent supporter of charities in the past, most notably of the gaming accessibility charity SpecialEffect.

FareShare has welcomed the support as it continues its appeal for donations. "After a year where understanding the importance of school-aged children receiving nutritious food has come under the spotlight, we are extremely grateful to Kwalee for donating 100% of UK profits from their Teacher Simulator game as children return to remote schooling," said FareShare Commercial Director Alyson Walsh. "FareShare's work with Breakfast, After School and Holiday Clubs each year help vulnerable children access the food they need to learn, grow and thrive."

To learn more about the great work done by FareShare and to find details on how to donate directly, you're encouraged to check out their website.

Kwalee is always looking for new developers to collaborate with and new games to publish, and developers can find out more information here:  There are also more than 50 vacancies available at Kwalee across the UK, India, China and even remote opportunities, which you can learn more about here.
SIS signs landmark 24/7 racing deal with BetConstruct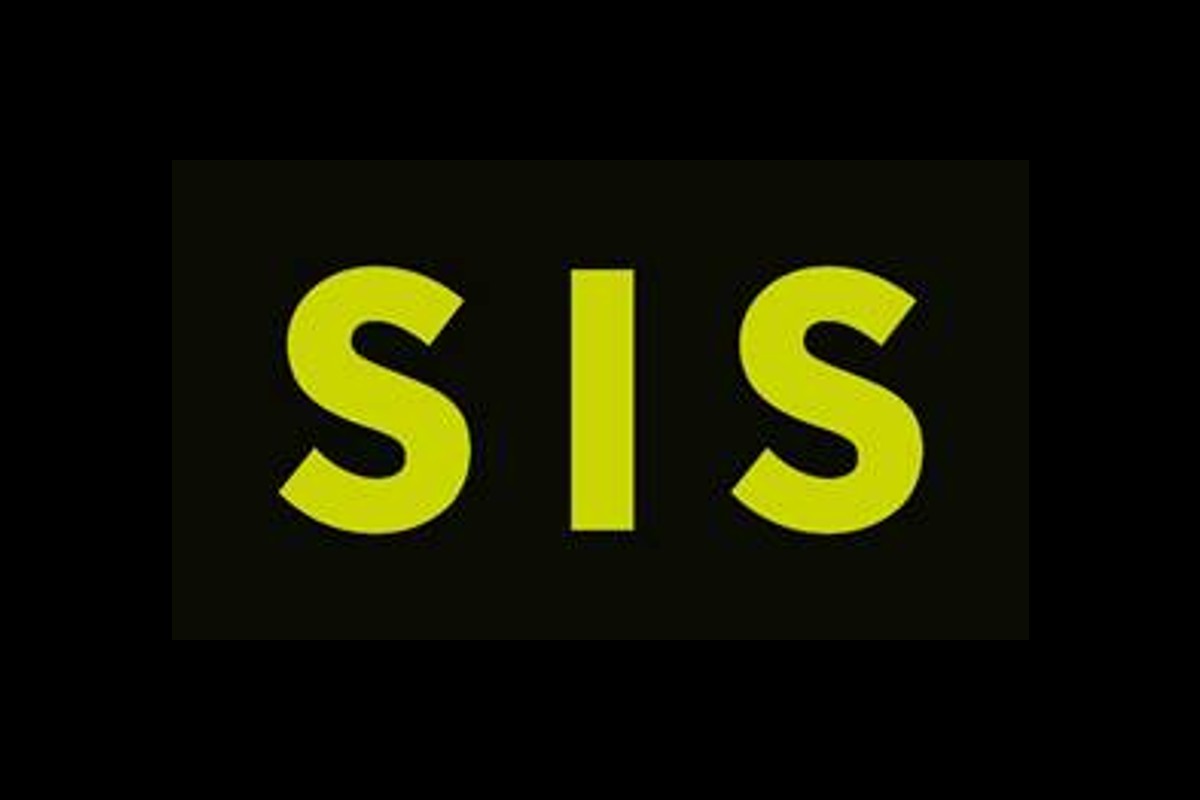 Reading Time:
< 1
minute
SIS (Sports Information Services), the leading multi-channel supplier of 24/7 live betting services, has signed a deal to integrate its offering onto the platform of leading global provider BetConstruct, starting with its 24/7 Live Racing Content.
The landmark agreement brings high-quality racing content from around the world to BetConstruct's extensive network, adding significant value for the provider's operator partners. BetConstruct is a global award-winning technology and services provider for the online and land-based gaming industries and its platform boasts a vast network of global operators.
The deal represents an important step within the stated ambition of SIS to further develop relationships with leading platforms.
Following completion of the integration process, BetConstruct's partners will gain access to 24/7 Live Racing Content that provides operators with profitable short-form content throughout the day. The content comprises an annual total of over 35,000 horse races and 38,000 greyhound events, taking place at over 170 racecourses across five continents. All racing content is supplied as an end-to-end solution including live streamed pictures, data, commentary, on-screen graphics with betting triggers along with an extensive range of markets and prices.
This delivery of profitable short-form content throughout the day offers a betting event every three minutes, with the BetConstruct agreement further boosting the ever-growing number of leading operators that benefit from SIS' revenue-boosting services.
Andy Kelly, Commercial Manager (UK & Europe) at SIS, said: "We've been extremely open that SIS has a strategic goal of strengthening its partnerships with platforms and distributors. BetConstruct has an excellent global reach that allows for significantly more operators worldwide to have access to the best racing products on the market. It has also been a pleasure working with the BetConstruct team and I am looking forward to a long and successful partnership."
Kwalee Reaches One Billion Mobile Games Installs Milestone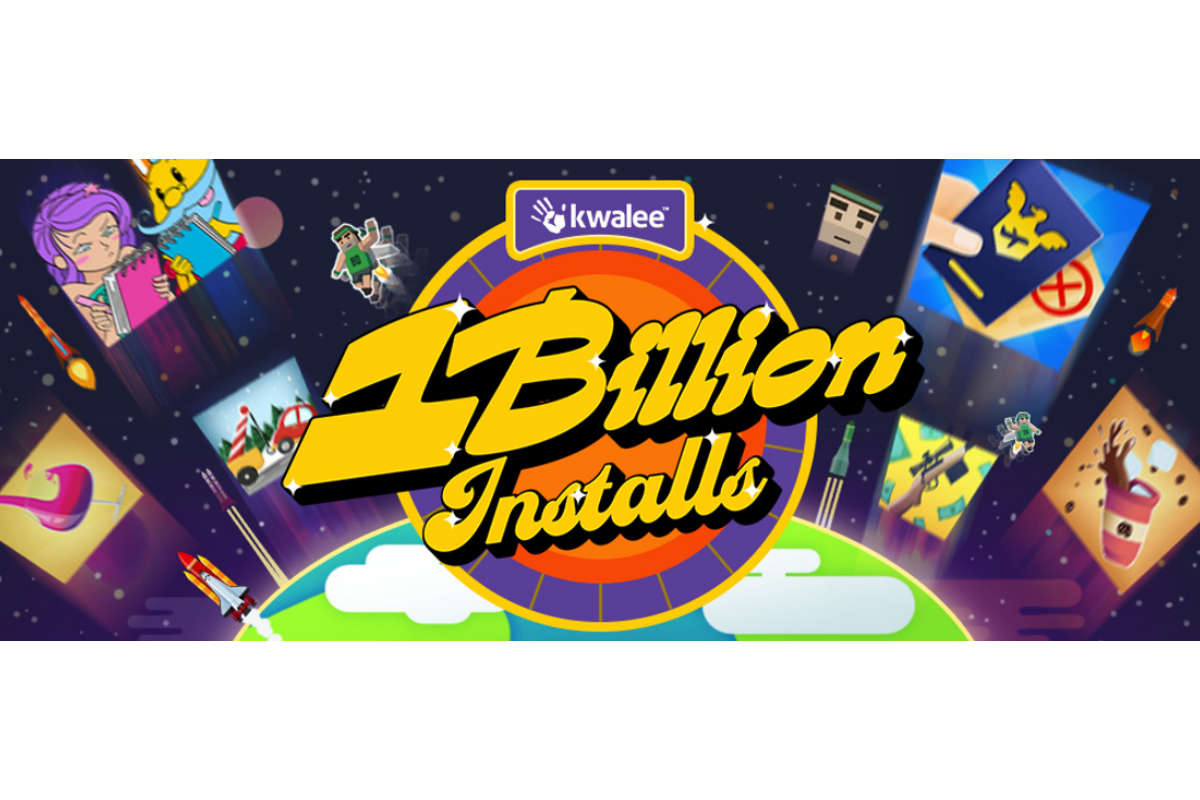 Reading Time:
2
minutes
Kwalee, a leading global game developer and publisher, is ecstatic to announce that its mobile app games portfolio has reached the much-anticipated milestone of 1 billion installs. This achievement is a testament to the hard work and dedication of the entire Kwalee team, partners and the support of its loyal players. Kwalee games have been downloaded on every continent – even Antarctica.
Founded in 2011, Kwalee has become the leader of hypercasual mobile game development in the UK, and its success prompted the company to open studios in India, China, and Portugal. It has consistently delivered fun and innovative titles such as Draw it, Teacher Simulator, and Airport Security. Kwalee has over 45 chart-topping games, and with over 200 million installs last year alone, it has accelerated towards the 1 billion install milestone.
Kwalee CEO, David Darling CBE, says, "We're elated to reach this milestone. As a founder of Kwalee and someone with a long history in the games industry, it's incredibly rewarding to see us reach this level of success. I've always been passionate about creating games that bring joy and entertainment to people, and to have reached one billion installs is a clear indication that we've been able to achieve that goal.
We've always believed in the potential of mobile games as a medium to connect people from all walks of life. I'm incredibly proud of our team and their work to get us to this point, and I'm excited to still be playing Kwalee games when we hit 2 billion installs."
First introduced in 2017, Creative Wednesdays was one of the defining innovations that enabled Kwalee to achieve this astronomical success. Team members in all parts of the business are given the freedom to pitch games and share in the profits if they become a success. Every week, in addition to hearing new pitches, the full Kwalee team gathers in person and remotely to share news, trends and play a new game together. This creative culture has helped Kwalee attract top talent, with the team reading tens of thousands of applications a month for its many remote and hybrid vacancies.
In addition to the success of games developed in-house, Kwalee has built a strong community of third-party game developers from around the world. Games such as Rocket Sky, Let's Be Cops 3D and Build Your Vehicle were all developed by independent studios. They partnered with Kwalee to benefit from industry-leading marketing, monetisation, funding and development guidance from Kwalee's expert hypercasual and casual teams. Developers are encouraged to sign up to Kwalee's Publishing Portal to access free coaching and game testing.
Its strong marketing credentials and commitment to collaborate closely with talented game developers have made Kwalee the partner of choice for established and up-and-coming mobile game developers. Over a tenth of its billion installs have come from publishing external developers, with a success rate recognised by industry awards – Kwalee won Publisher of the Year at both the TIGA and Mobile Game Awards in 2022.
On this special occasion, Kwalee thanks its players, developers, and in-house teams who have driven this success. The company is thrilled to continue growing and expanding its community of players and is looking forward to many more years of successful mobile, PC and console game development.
Slotegrator is presenting innovations and raffling off a free online casino platform at ICE London 2023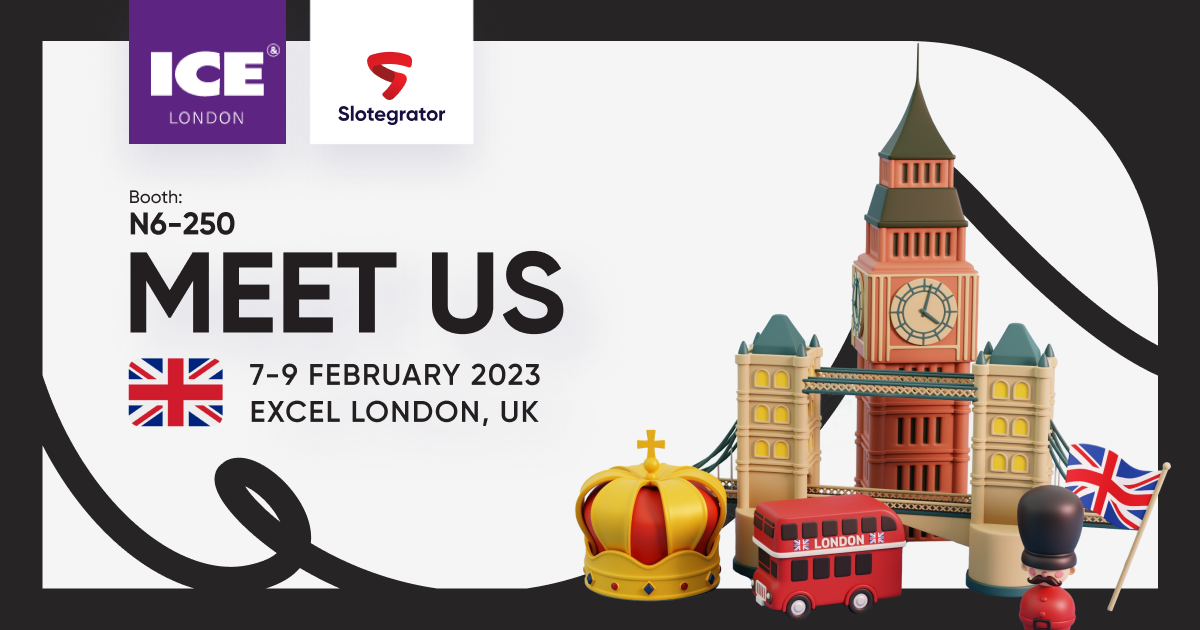 Reading Time:
2
minutes
From 7-9 February 2023, representatives of iGaming companies from all over the world are going to meet at ICE London 2023 – one of the most anticipated events of the year. The Slotegrator team is waiting for everyone at booth N6-250, where we'll hold a series of meetings and an exciting lottery, where the main prize is a free upgraded turnkey online casino platform.
"This time, we are not only presenting our innovative solutions, including our turnkey online casino platform and Telegram Casino solution — an alternative front-end to the classic gambling platform in the most popular mobile messenger — but we will also raffle them off to ICE 2023 participants. We're going to hold a lottery with incredible prizes: third place will win a 100% discount on the set-up for integration of providers (except for those providers that require individual set-up); second place will go home with our Telegram Casino solution, and we'll give first place our unique turnkey online casino platform, absolutely free," says Dmytro Kryvorchuk, head of sales at Slotegrator.
It's easy to participate in the lottery – just leave your contacts at Slotegrator's booth, N6-250, and get the promoter's number. Also, all the guests will be entertained with an impressive high striker carnival-style game where you can test your strength and delicious snacks – exclusive sushi sets and exotic cocktails.
This year, organizers expect to host over 35,000 attendees and over 650 brands from more than 150 countries. ICE is one of the highlights of the year and one of the industry's largest platforms for networking and discussion of technology, cutting-edge solutions, and industry news, covering all gambling verticals. ICE is the perfect opportunity for networking and the discussion of technologies, modern solutions, and industry insights covering all gambling verticals.
In 2022, Slotegrator achieved some notable successes: we released updated platform modules that meet all the requirements of online casino operators and sportsbooks, published a new guide for iGaming markets in Asia, had the popular APIgrator solution certified by regulators in Lithuania (opening the door to the Baltic region), and significantly expanded our partner base. The Slotegrator team will talk in detail about all the opportunities and plans we're looking forward to in 2023 at booth N6-250 very soon. Looking forward to seeing everyone in London soon!
ABOUT THE COMPANY
Since 2012, Slotegrator has been one of the iGaming industry's leading software and business solution providers for online casino and sportsbook operators.
The company's main focus is software development and support for online casino platforms, as well as the integration of game content and payment systems.
The company works with licensed game developers and offers a vast portfolio of casino content: slots, live casino games, poker, virtual sports, table games, lotteries, casual games, and data feeds for betting.
Slotegrator also provides consulting services in gambling license acquisition and business incorporation.
More information: https://slotegrator.pro/