You are invited to the International Women's Day initiative by the #hipthers (online meetup on Diversity and Inclusion)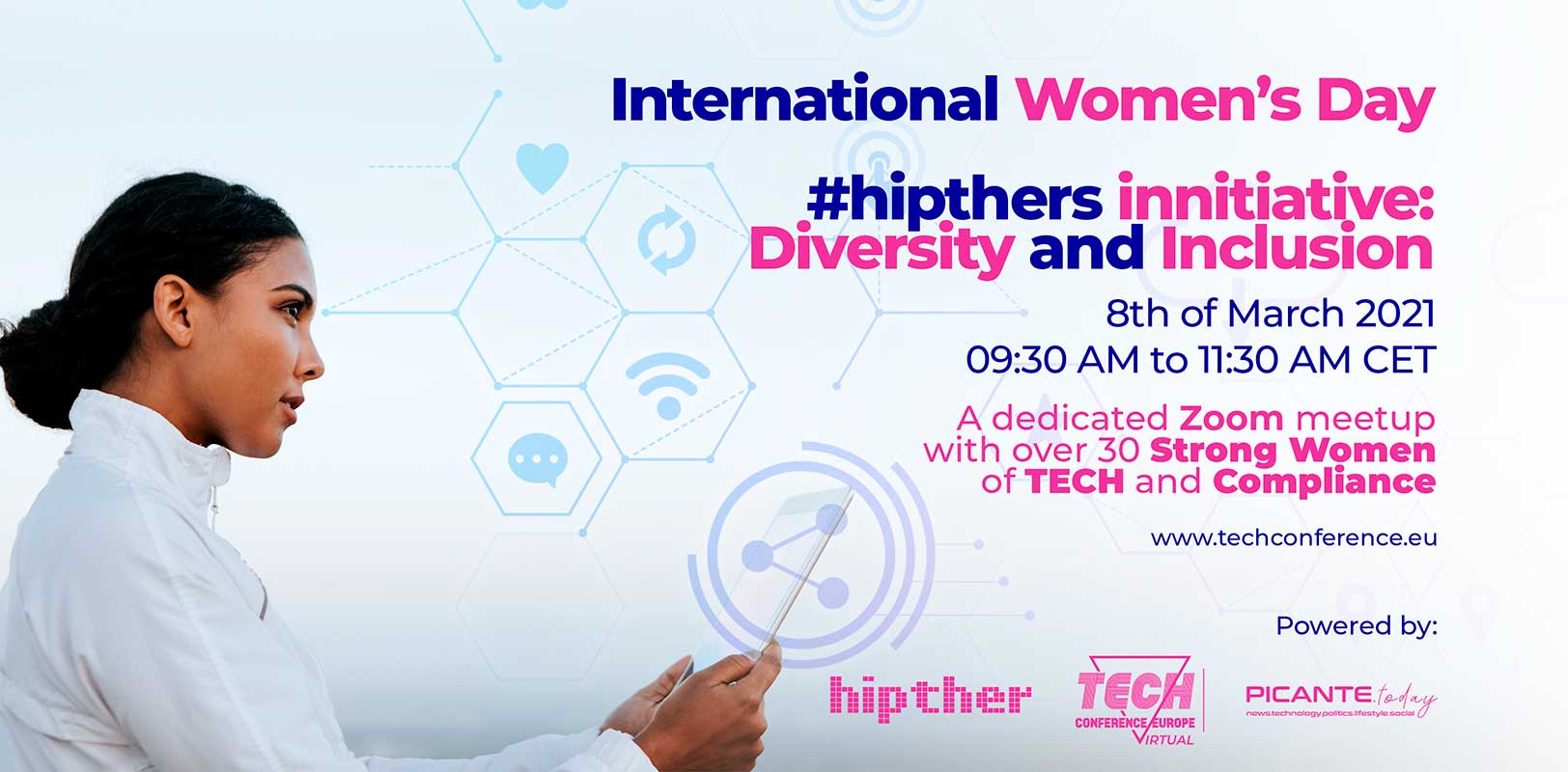 Reading Time:
2
minutes
Hipther Agency announces virtual meetup with more than 30 strong women of TECH and Compliance

The #hipthers are already taking on the year 2021 with full strength and the focus is on continuous growth and expansions. But, besides juggling several projects simultaneously, the team is not forgetting about International Women's Day.

In our days, technology companies are implementing initiatives for underrepresented employees, providing training on how to create inclusive environments and mitigate biases, integrating diversity and inclusion best practices into all candidate, employee, customer, and vendor programs, connecting with the communities to recruit diverse talent and much more!

This is why the hipthers have decided to put together a virtual meetup on the 8th of March which will focus on Diversity and Inclusion. The meeting will be hosted via ZOOM between 9:30 CET – 11:30 CET.

The meetup is free to attend and you can register on the following link: https://techconference.eu/register-now/

The registration will also grant you access to the upcoming TECH Conference Europe Spring Edition, which will take place on the 16 of March. More details here.

The 3 hours meeting gives the opportunity to hear and engage with female tech & compliance leaders, while also contributing to a forward-thinking discussion about Diversity and Inclusion.

Among the already confirmed names, you will find:

Jovita Gabniene – Dispute Resolution & Entertainment Attorney at Ellex Valiunas (moderator)
Vilija Buteniene – COO and Co-founder at Insoftia (moderator)
Roxana Nasoi – Strategic Advocate for Privacy and Open Source. CSO at i25s ApS (Tagion Protocol)
Teuta Oruci – Founder at CleanTech360
Amy Peck – Founder & CEO at EndeavorVR
Kamile Kliukiene – COO at Reaching For Zero
Mihaela Ulieru – President at IMPACT Institute for the Digital Economy
Ana Georgieva – Recruitment and Employee Engagement Specialist at IT Labs
Martina Filipović – Senior Marketing Manager at Softray Solutions
Sima Baktas – Founder of Crypto Women Turkey
Aysun Ekşioğlu – Co-founder at E-Sports Women Turkey
Bakk Ágnes – Immersive Media Researcher at Random Error Studio
Ana-Maria Baciu – Managing Partner at Simion & Baciu Law Firm
Lyubomira Petrova – Chief Marketing Officer at UltraPlay
Lee-Ann Johnstone – CEO & Founder at AffiliateINSIDER

More names are being added daily! So make sure you do not miss out on this unique opportunity.

TECH Conference Europe series

Additionally, the team is adapting all the tech industry conferences to virtual mode. Thus, in 2021 all editions of TECH Conference Europe and the PICANTE Marketing Summit will be held online, the calendar looking the following way:

March 16, 2021 – TECH Conference Spring (Virtual)
June 15, 2021 – TECH Conference Baltics (Virtual)
July 21, 2021 – PICANTE MARKETING Summit (Virtual)
October 21, 2021 – TECH Conference Europe (Autumn Edition) – Virtual

To receive constant updates about the registration opening and agenda updates, subscribe here: http://eepurl.com/hfyZxf

For sponsorship/speaking inquiries, make sure to reach out to Andrada Marginean (B2B Sales Executive at Hipther Agency) at [email protected]

For media-related inquiries, please contact Alexandru Marginean (Marketing Specialist at Hipther Agency) at [email protected]

MaxBill Conducts the Analysis of Post-COVID Innovation in the Gaming Industry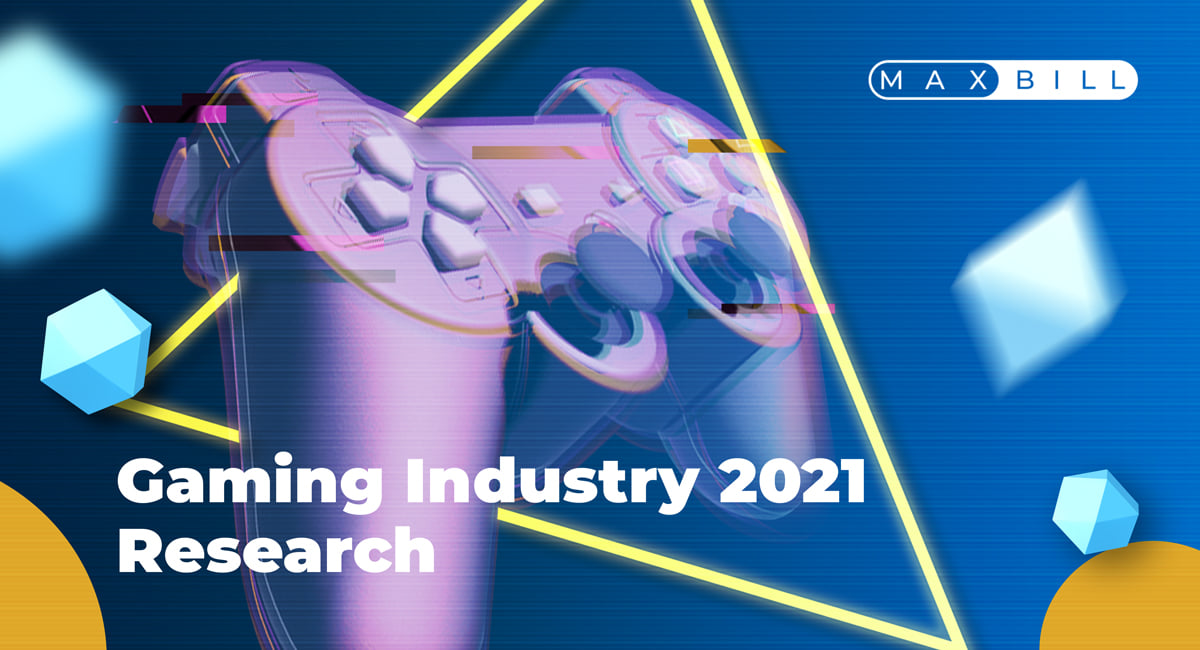 Reading Time:
< 1
minute
The Gaming industry had a blast in 2020, growing 12% in revenue. This is a stark contrast to many other economic sectors that shrank during the global health crisis. What's more important, this boost is predicted to continue its effect in 2021. This rapid growth has pushed many gaming companies to transform and implement innovative technologies, to keep up with the trends. It was projected that automation of the internal processes, use of Artificial Intelligence and Machine Learning, Augmented Reality, etc. will be a huge part of the gaming landscape in 2021.
As a digital transformation provider, MaxBill constantly analyzes the state of innovation in the fields relevant to our clients and partners. We believe that deep understanding not only of our client's business, but industry as a whole, is necessary for developing the best and most fitting solution. In particular, it is crucial to get a better understanding of where the majority of the companies stand after the pandemic.
Right now MaxBill conveys a short and fully anonymous survey that will give us valuable insight into the current state of the gaming industry. We expect to get valuable data for analysis during the next 4-5 weeks. Shortly after we plan to distribute the resulting report along with corresponding recommendations, so that all interested companies would get an idea of where the industry realistically is.
All professionals belonging to the gaming sector in any capacity are welcome to participate in this research: it is free and anonymous.
If you are curious to see what the report might look like, you can check out similar research that was conducted for the utility industry. Keep in mind, however, that each sector has its specifics, so the resulting documents can differ accordingly.
Live streaming sponsorships platform inSTREAMLY raises €1.1m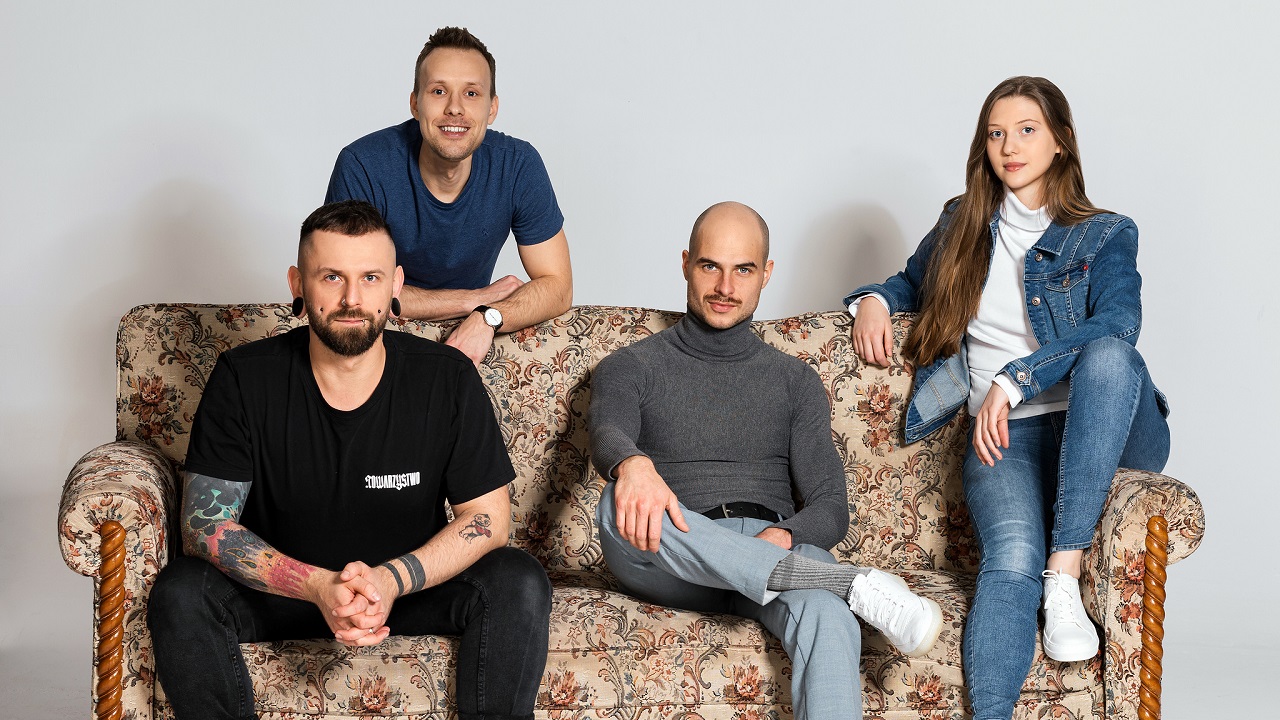 Reading Time:
2
minutes
The Warsaw-based start-up wants to be the go-to platform for all streamers to grow and monetise their passion and for brands to work with streamers to reach Gen Z viewers
Live streaming sponsorships platform inSTREAMLY has raised a €1.1m seed round led by Supernode Global to expand into new markets.
Founded in 2019 by a team of live streaming and marketing professionals, inSTREAMLY has built a platform that enables all streamers – regardless of size – access to brands and to participate and execute sponsorships.
Colopl Next and PKO TFI were also involved in the investment round and previous pre-seed investment was secured from SMOK VC, which is run by Paul Bragiel, an investor in Niantic (PokemonGO), Unity, Uber, and Stripe.
The global live streaming market is valued at $70bn and expected to rise to $184.27bn by 2027. It is extremely difficult to execute brand sponsorship deals for the live streaming market, so typically only the largest streamers with millions of followers are able to work with large brands, leaving the majority of streamers without access to brand deals. With inSTREAMLY'S technology and platform, all streamers gain access to deals previously reserved for the top 0.01% and brands are able to access a large and highly engaged community of micro-streamers, delivering the same amount of impressions, but much better conversion rates than with larger streamers.
While the industry average CTR for paid ads is 0,7%, a recent campaign with 956 streamers achieved a 4% CTR, demonstrating that smaller streamers are able to draw more engagement, which brands such as Netflix, Samsung, PlayStation, Adidas, and Reebok, among others, are capturing through inSTREAMLY's platform.
"I personally know how life-changing it can be for a small streamer to get their first revenue from streaming. It makes you believe that you can turn your passion into a career. With the new funds, we will be accelerating our expansion to new markets and aim to deliver the best opportunities to streamers worldwide," says Wiktoria Wójcik, co-founder, inSTREAMLY.
"We see massive potential in how inSTREAMLY is democratising sponsorship opportunities for the live streaming ecosystem and believe the team's deep understanding of the market and passion for streaming will be a key component to their success. We're incredibly excited to lead this round and look forward to supporting inSTREAMLY as they expand their platform into new markets." – says Phoebe Arkell, Supernode Global.
"Media agencies and large brands are currently facing difficulties in building a sales message that would be engaging for the Generation Z. inSTREAMLY fills this gap. The value of the Company is built for all current shareholders, and we believe it will be a part of inSTREAMLY global success." – Krzysztof Tokarski, Managing Director at PKO VC.
IMGL: New Dedicated Gaming Law Magazine Launched Today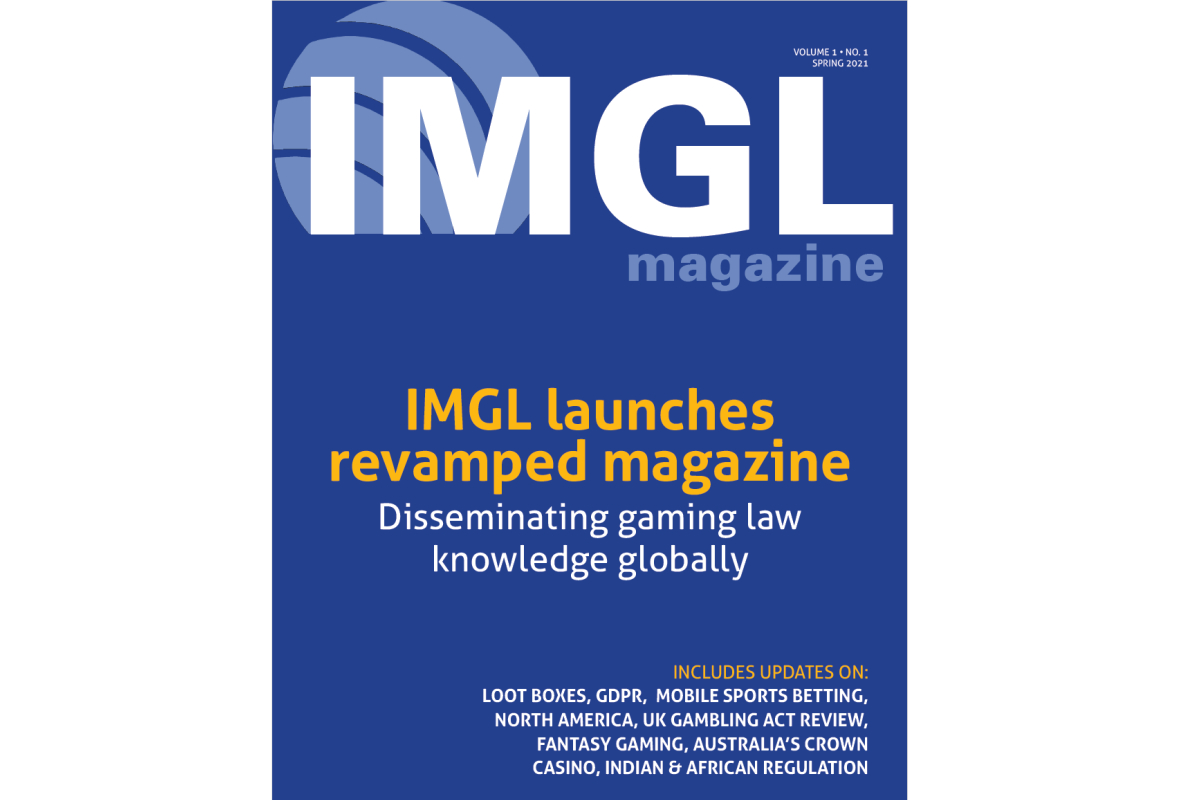 Reading Time:
2
minutes
The International Masters of Gaming Law (IMGL) has today launched a brand-new magazine dedicated to gaming law. IMGL Magazine replaces previous jurisdiction-based magazines to confirm the organisation's global focus and ever-widening membership base. The new magazine can be accessed in digital format here https://online.flippingbook.com/view/550079/
The first edition of the new IMGL Magazine brings together articles from expert authors spread across five continents. North America features three times in the magazine with a look at developments in New York State and Hawaii and the regulation of Loot Boxes in Canada. Europe is well covered with an update on the UK Gambling Act Review and an opinion from the European Gaming and Betting Association on post Brexit data flows in Europe. There is an exploration of Fantasy Sports in India, a route map for gaming regulation in Africa and an on-the-scene report on the New South Wales casino inquiry in Australia.
Speaking at the launch of his organisation's new publication, IMGL President, Marc Ellinger said: The IMGL Magazine sits alongside IMGL Masterclasses, Regional Conferences, Semi- Annual Conferences, including virtual conferences to offer the broadest array of educational opportunities in the gaming sector. The IMGL has and will continue to address the most timely (and sometimes the most challenging) issues in the global gaming industry.
Editor in Chief, Simon Planzer said: "This first edition sets the standard for what will be a truly worldwide publication with global authorship and readership interested in gaming law. Gaming law issues, which arise in one jurisdiction, are often reminiscent of the discussions in another. In the IMGL Magazine, you will find high quality scholarly articles with equally high practical relevance from the four corners of the gaming world."
IMGL Magazine will be a quarterly digital publication available to members and non-members through partnerships with Clarion Gaming, SBC Gaming and the National Counsel of Legislative Gaming States. The next edition will be published in Summer and is likely to include contributions such as on the regulation of crypto currency transactions in Malta, an analysis of the first few months of operation of the new French regulator "Authorité Nationale des Jeux" (ANJ) and on the passage of Canada's new single-event sports betting legislation.