Diffusion 6.6 – Enhanced Data Wrangling for Real-Time Data Streams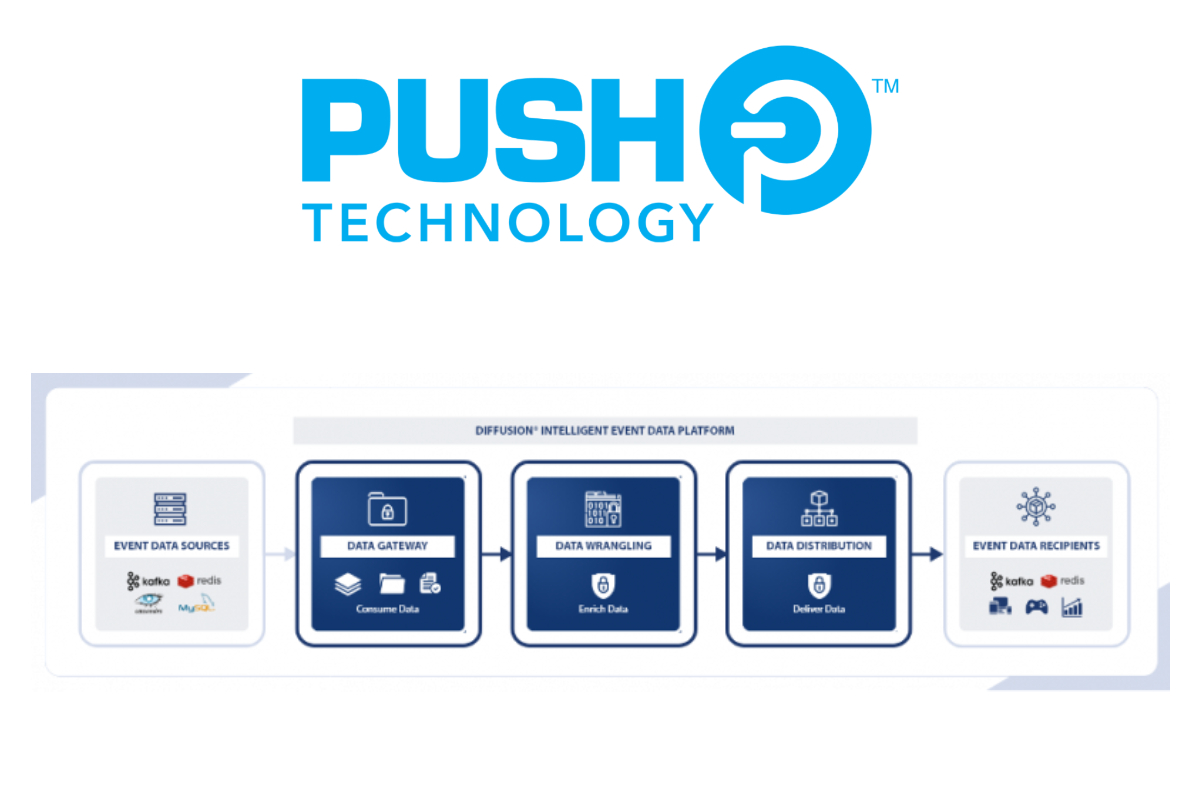 Reading Time:
3
minutes
Plus new Python SDK, Support for MQTT Protocol and Apache Kafka Adapter
Push Technology, the pioneer and leader in real-time data streaming and messaging solutions, today announced powerful new functionality for the company's Diffusion Intelligent Event-Data Platform, that consumes, enriches and delivers data among applications, systems and devices. The new release expands the range of Diffusion's unique Data Wrangling capabilities which provide developers with the tools to manipulate and transform event-data – in-flight – via topic trees, topic views and time series with actual or custom time stamps.
Data Wrangling
Data wrangling is the process of transforming and enriching raw data streams for optimized data delivery to a receiving application or device. This process is particularly relevant to event-driven architectures, which sit at the heart of modernization and digital transformation initiatives worldwide. The platform's new functionality enables users to consume and mix disparate raw data sources and extract pertinent pieces of data to form new data streams for delivery of exactly and only the data required by recipients.
For development teams, Data Wrangling can be the most challenging and time-intensive aspect of application development because in-depth knowledge in this area is not often part of the in-house team's expertise.  The Diffusion platform unburdens development and helps speed applications to market.
Diffusion 6.6 introduces capabilities to augment event-data associated with a topic via topic view inserts. With topic view insert, you can now merge data from topics other than the selected source topic into JSON reference topics. You can insert whole values, or partial data specified with JSON pointers. Advanced features include the ability to derive paths from values and chaining multiple inserts.
Diffusion 6.6 also introduces two major enhancements to time series topics. You can now update a time series topic via the standard topic update API, treating a time series topic as if it were a single topic with the same event type as the time series. This means that when you update time series topics, you can now use features like update constraints, update streams and the AddAndSet operation.   6.6 enables loading persisted or historical data into a time series topic and also allows setting a custom timestamp on historical data, instead of one based on the current time.
New Python SDK
Diffusion 6.6 includes a new Python SDK to accommodate the growing adoption of Python by the developer community and market feedback. Python is popular for general web development, scientific computing/data science, machine learning, and FinTech applications.  The Python SDK supports subscribing to topics, and request-response messaging.
Apache Kafka Adapter
Diffusion's Data Gateway makes it easy to consume both static and streaming data from a wide array of sources and provides capabilities to prepare the data for wrangling before an event-data is created and made ready for distribution.
Using the new Kafka Adapter, organizations can now efficiently and securely extend Kafka solutions over the Internet, streaming real-time data to millions of end-user applications. In addition, customers can easily manage the high-volume of data across geographically dispersed regions.
Push's earlier standalone Kafka adapter used the Kafka Connect framework and was available via GitHub. The new adapter does not use Kafka Connect, and is instead based on Kafka Producers and Consumers. The adapter translates data between Diffusion topics and Apache Kafka events. It is designed for quick and easy Kafka integration with Diffusion.
Support for MQTT Open Source Protocol
By supporting MQTT with Diffusion, software development teams can now bring state-of-the-art event-driven architecture to their IoT and Mobile solutions. The low code features of the Diffusion platform significantly reduces software development effort and the overall cost of deployed solutions.
Diffusion implements MQTT 5.0, the latest version of the specification. Both the TCP and WebSocket transports are supported, and connections can be secured using Transport Layer Security (TLS). Diffusion treats MQTT as a first-class protocol and acts as a session broker for MQTT clients in the same way as it does for Diffusion SDK clients. Each Diffusion server can host tens-of-thousands of MQTT sessions; and servers can be configured in clusters to scale to an arbitrarily large number of connections. MQTT clients can be monitored and managed by Diffusion SDK clients, the management console, and external tools connected via the Prometheus or JMX gateways.
Sean Bowen, CEO of Push Technology, said: "Diffusion's new Intelligent Data Wrangling functionality sets the platform light years ahead of the alternatives and assures organizations' event data is optimized and actionable. Development teams can take advantage of the powerful data wrangling features of the Diffusion platform and assure efficient and reliable real-time data delivery, with secure access control to applications, devices and systems."

Kindred Group and Relax Gaming Create Industry-first LGBTQ+ Avatars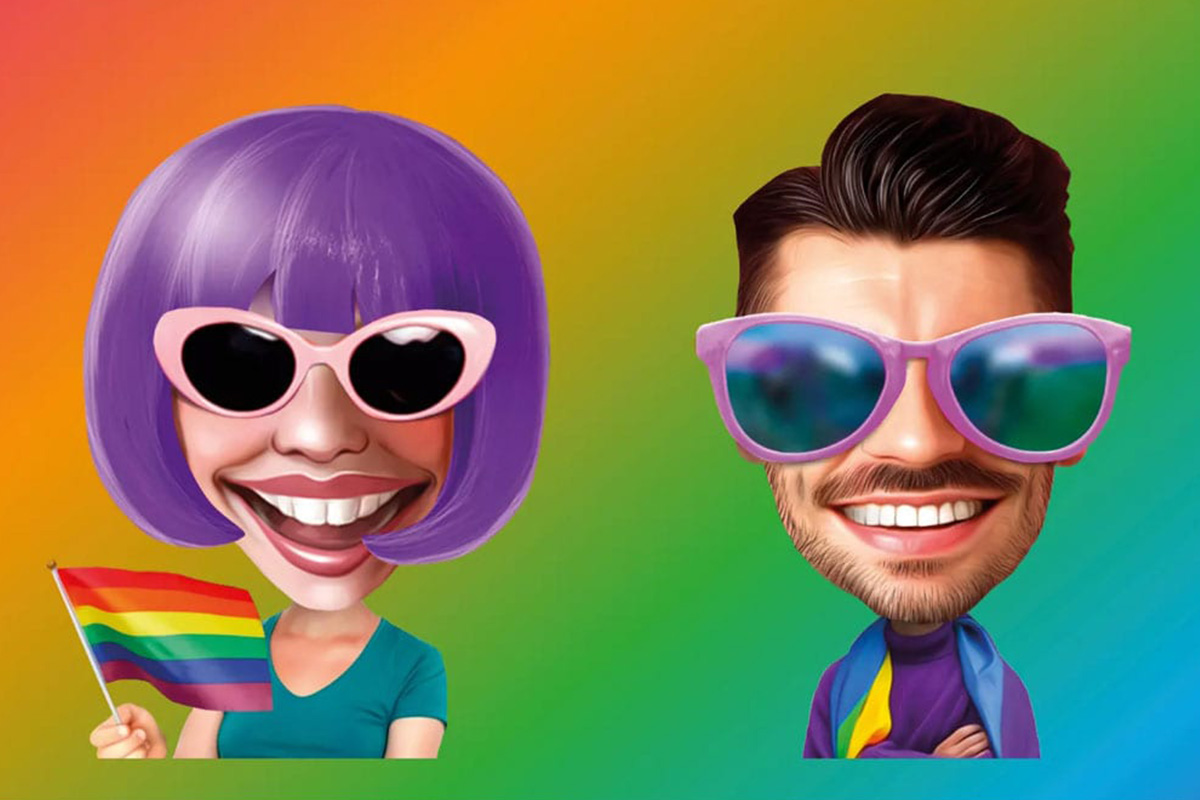 Reading Time:
< 1
minute
Online gaming operator Kindred Group has partnered with the Malta-based gaming supplier Relax Gaming and created the industry-first LGBTQ+ avatars, available exclusively for Kindred customers.
The idea of designing unique LGBTQ+ avatars was developed in Kindred's LGBTQ+ Network meetings. Following a discussion between Kindred and Relax Gaming, an avatar design like the exclusive HexaBingo/HexaPro avatars was developed. The LGBTQ+ avatars blend in with current avatar options but provide an alternative option for customers to present themselves online.
"The accumulative impact over time of these adjustments and inclusion is important for minority-identifying individuals and I am glad that we, as a company, can be a part of that. Internally it means Kindred employees can be proud to work for a diverse and inclusive company, whatever their gender or sexual identity. This is not a tick-box exercise for Kindred, this is aligned with our corporate values and our broader Diversity, Equity and Inclusion strategy. It might be seen as a small thing for many but we know it brings reassurance that most LGBTQ+ people don't often see," Gavin Hayward, Chief Human Resources Officer at Kindred Group, said.
"It's amazing to work for a company that is open to suggestions like this. It's a big world, and there are a lot of different people out there. I have been part of the LGBTQ+ community for many years, and I'm thrilled to see these acknowledgements of inclusion from the mainstream. The difference is vast from when I started in this industry 20 years ago, and it's thanks to individuals and companies like Kindred driving change," Katharine Arnsby, Poker and Bingo Team Lead and a member of Kindred's LGBTQ+ Network, said.
Playtech Joins All-in Diversity Project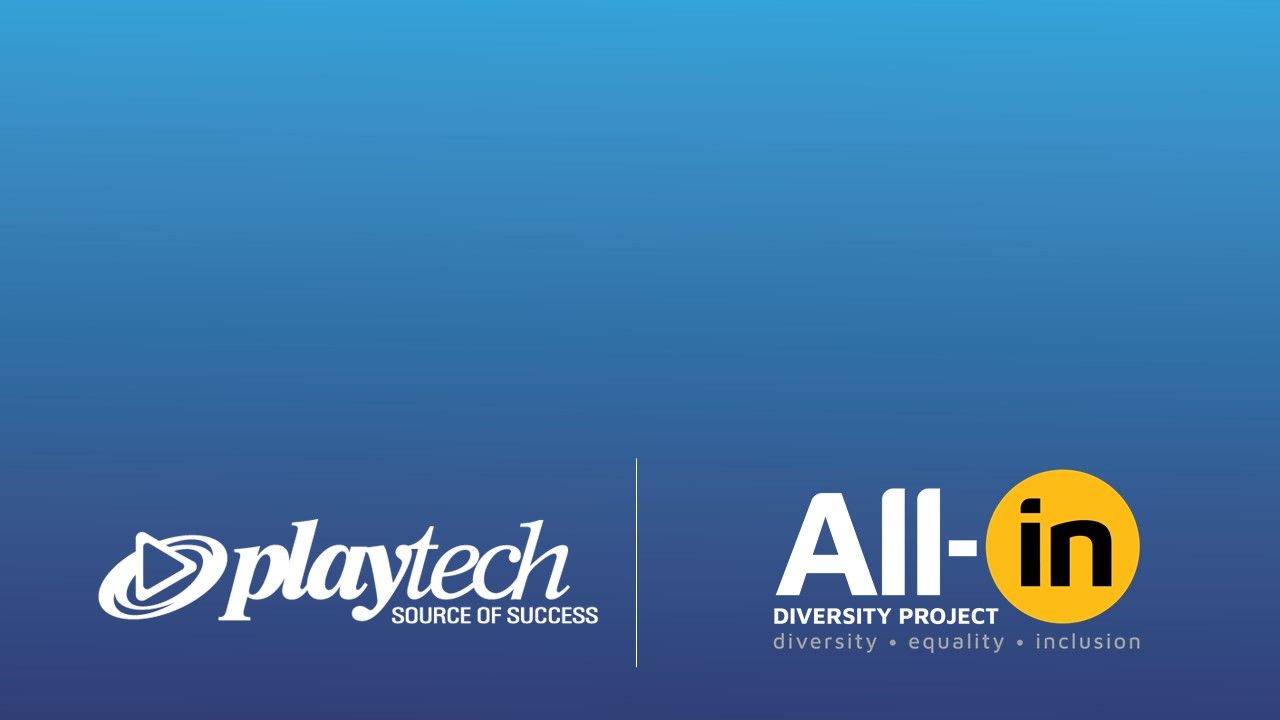 Reading Time:
< 1
minute
Playtech has announced that it has signed up to the All-In Diversity project – an industry-driven initiative to benchmark diversity, equality and inclusion for the global betting and gaming sector. The move comes as part of Playtech's global sustainability strategy, Sustainable Success.
Sustainable Success is Playtech's strategy for growing the business in a way that has a positive impact on its people, its communities, the environment and the industry.
"We are delighted to partner with All-In Diversity to help champion diversity and inclusion at Playtech, as well as within our sector. As the leading technology supplier in the industry, it is imperative to our success that we are able to lead the industry in building a sustainable, commercially viable, entertainment first industry — for the benefit of all. Partnering with the All-In Diversity Project will play an important role in supporting our efforts to promote an inclusive culture and accelerate progress on every aspect of diversity within the organisation," Shimon Akad, Chief Operating Offer at Playtech, said.
"Playtech's timing could not be better. As we continue to grow and align our work with the needs of the industry, having the support of established industry leaders is key to driving impactful change. This together with their commitment to the Project we are very much looking forward to their commitment and good work we can accomplish with their support," Kelly Kehn, Co-Founder of All-in Diversity Project, said.
GIG to Launch Two Online Casino Review Sites in the Netherlands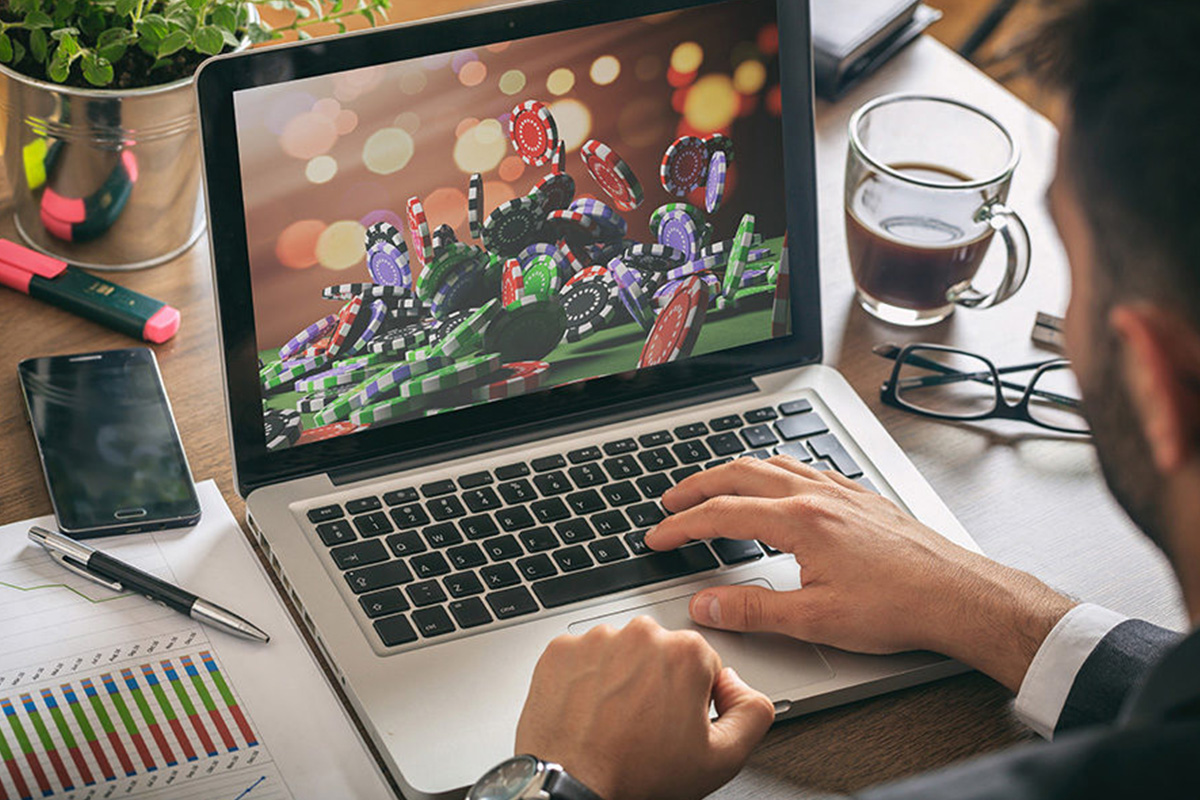 Reading Time:
< 1
minute
Gaming Innovations Group (GIG) is planning to launch two Dutch language Online Casino review sites in the Netherlands in October.
Expectations are high for both TopCasinoBonus.com and CasinoTopsOnline.com to deliver high-quality content to players, featuring trustworthy and accurate reviews on Online Casinos, bonuses and online games.
Both websites will be in line with the new Dutch gambling regulations. Once the Dutch iGaming market has re-opened, players will find reliable top-notch reviews of Online Casinos legally operating in the Netherlands, as well as information on the best casino bonuses available and tips on how to gamble responsibly and safely.
TopCasinoBonus.com was a successful Dutch website until the market closed in 2017. Now that the Dutch market will open again for online gambling, the website will be relaunched together with a Dutch version of the GiG flagship site CasinoTopsOnline.com in October 2021.