Blue Guru Games launches its first slot game and aims for the US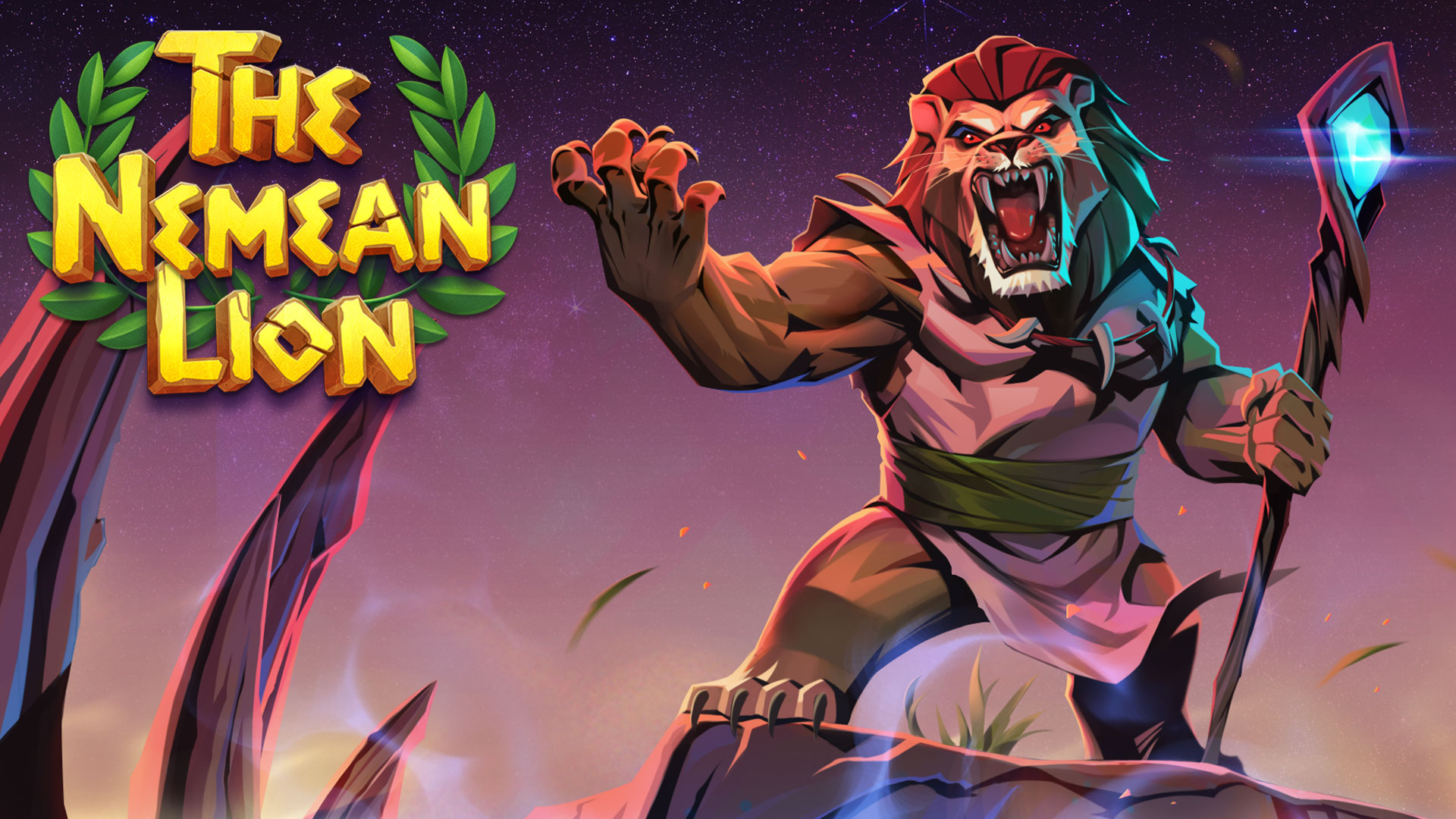 Reading Time:
2
minutes
Blue Guru Games has launched its first game, The Nemean Lion. The game is available through several major operators and is the first in a growing portfolio of games. Blue Guru is also looking to penetrate the US market with game launches during the latter half of 2022.
Blue Guru Games became part of the LeoVegas Group's investment arm, LeoVentures, following a capital injection from the Group in 2021, and has since grown from concept to a 30-strong team. The independent game studio's first game, The Nemean Lion, is available through several major operators and is an important first step in Blue Guru's planned rollout of new games.  Blue Guru will also be launching in the US market later this year, where the high demand for quality slot games is expected to continue.
Andrew Braithwaite, CEO of Blue Guru Games, said: "It's really nice to be releasing our first game. This is an important milestone of course and there's so much more to come. We're particularly excited about the US which provides such an exciting opportunity. We're a great team having lots of fun making games, and we can't wait to get our ideas out and see them played!"

Gustaf Hagman, CEO of LeoVegas Group, said  "Blue Guru Games' first game launch is a milestone. It is fantastic to see how quickly they have moved from concept to inception and a real testament to the strong commitment and entrepreneurship we have within the Group and our portfolio companies. We now have our eye firmly on the US market, where the thirst for high-quality games perfectly complements our aims and capabilities. I look forward to our continued development and growth!"
LeoVegas Group's investment arm, LeoVentures, invests in entrepreneurial companies across industry verticals, adding strategic value to the Group. In addition to Blue Guru Games, LeoVentures has also invested in CasinoGrounds, Pixel.bet and BeyondPlay.

ALTAIR BREAKER Launches Globally on Steam and Meta Quest Store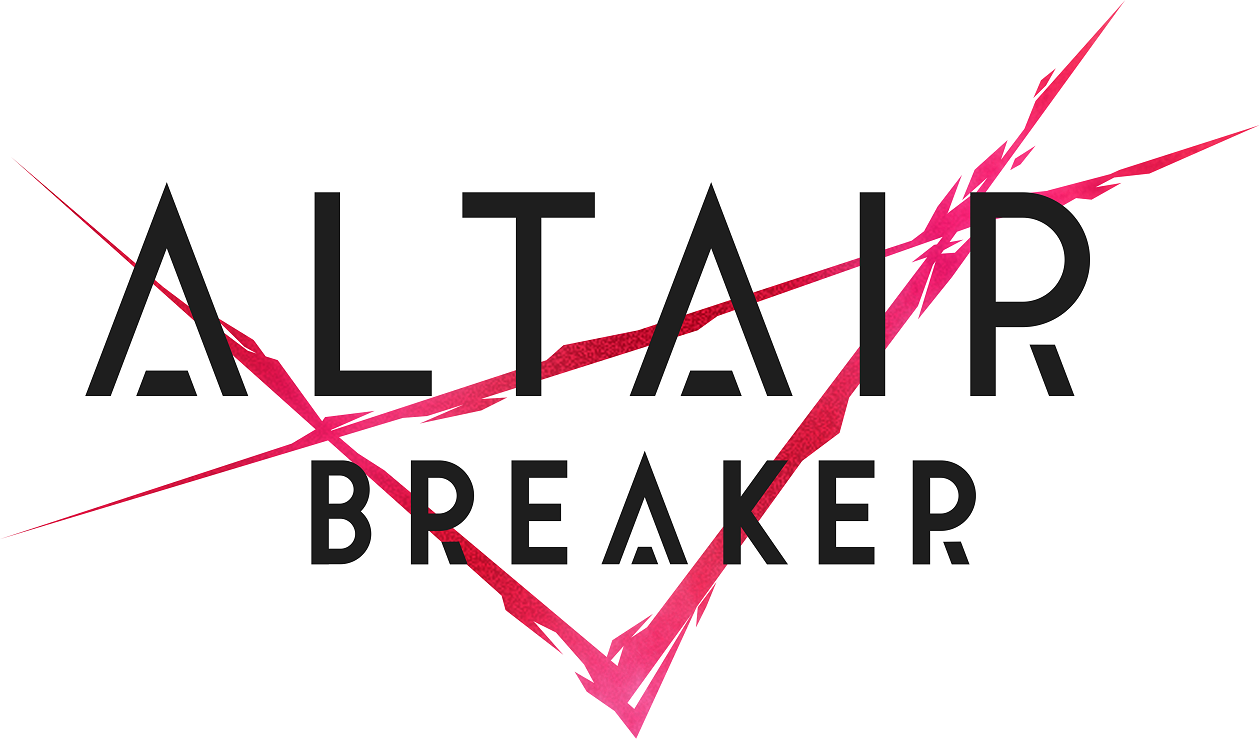 Reading Time:
2
minutes
Test your sword-wielding skills in this fantasy adventure VR action game
Thirdverse, Inc. today launched the VR sword-fighting actual game ALTAIR BREAKER for the Meta Quest 2, Oculus Rift and Valve Index. Players can test their sword-wielding skills, team up with three friends and battle against AI creatures in an expansive fantasy world. ALTAIR BREAKER will be available for purchase starting today at 10:00AM PDT, at a set price of $24.99 on Steam and Meta Quest Store.
Teruyuki Toriyama, Producer at Thirdverse, said: "ALTAIR BREAKER was developed by combining the VR game development know-how gained by the young game creators of "Swords of Gargantua" with more advanced consumer action game techniques. The idea was to create a new VR sword-fighting action game that can be easily enjoyed by users who are new to VR games, rather than the realistic sword-fighting simulators often seen in VR. The setting of this work is a virtual world called "ALTAIR," an abandoned island in the void ruled by an experimental combat AI. The worldview incorporates elements typical of Japanese fantasy anime, such as mecha and fantasy, as its main theme. Players can easily experience sword-fighting action that transcends reality, just like a hero in such a world in VR. We hope you will enjoy the high-speed VR multiplayer sword-fighting action that is unique to this title. We will also continue to collect everyone's feedback in order to deliver more and more content that our users can enjoy."
To commemorate the release of ALTAIR BREAKER, ongoing campaigns will be open for everyone to participate in and have a chance to win a Meta Quest 2 headset and an Amazon Gift Card of the value of $300, as well as livestream on Twitch on selected channels with our partner creators.
Key Features in ALTAIR BREAKER:
Transcendent VR Sword-Fighting: Designed with casual players in mind, ALTAIR BREAKER brings a "new generation of VR sword-fighting action" to the VR world featuring high-speed sword-fighting action, blow-ups, aerial combos, and wide-range attacks with special moves.
Unique Battle System:Move from map to map while enjoying the feeling of transcendent sword fighting. Take advantage of your surroundings by climbing and gliding to easily take on enemies.
Experience a wide range of attacks only possible in the VR world, like Shockwaves and Surge Mode.
Expansive World of ALTAIR: The game takes place in an aerial city ALTAIR, where AI was created to develop singularity-like creatures. Once a group of islands in a sea of clouds, most of the islands have collapsed and only floating ruins remain, which are inhabited by LAWS, the experimental battle AIs left behind and free to wander around.
Freedom of Movement: Glide through the air using your glider or climb the walls of a fortress as movement is possible in all directions in VR space. The entire map is your battlefield!
Cross-Platform Four-Player Co-Op: Multiplayer gameplay between Meta Quest 2 and PCVR, leaving players free to be matched with players from all over the world and communicate via voice chat.
PopOK Gaming Has Received a Certificate for Latvia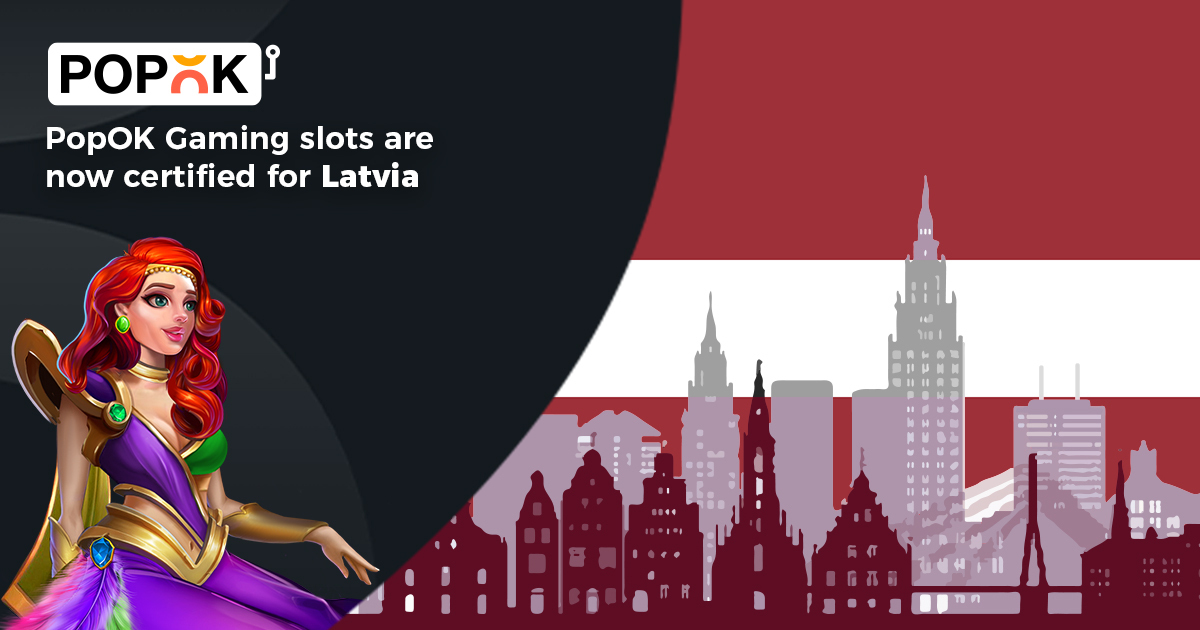 Reading Time:
< 1
minute
The innovative iGaming developer PopOK Gaming is now certified for Latvia. 
Further expanding the scope of its activities, PopOK Gaming also reaches Latvia. 18 of the most beloved games from our portfolio, namely Yummy, Lost Treasure, Diamond Flash, 20 Hot Bar, Sultan's Tale, Los Apaches, Lucky Jungle and the like, as well as the 4-level Progressive Jackpot are now available for locals to try and delight in the fun environment our games will definitely create. This approval is yet another proof of continual momentum PopOK Gaming has been enjoying, opening new doors for our partners to grow their business and powerfully contributing to their revenue streams.
PopOK Gaming Product Manager, Tsovinar Elchyan, said: "This achievement is another important step forward for PopOK Gaming and an impetus for continuous improvements. After receiving the green light to provide our games in Latvia, we are keen on ensuring a remarkable gaming experience for local players and establishing long-term partnerships with our partners."
PopOK Gaming belongs to Soft Construct (Malta) Limited that holds II Class licence (2239) granted by GLI (Gaming Laboratories International).
Fiona Davies Joins Global Digital Identity Verification Provider OCR Labs Global As Head of Gaming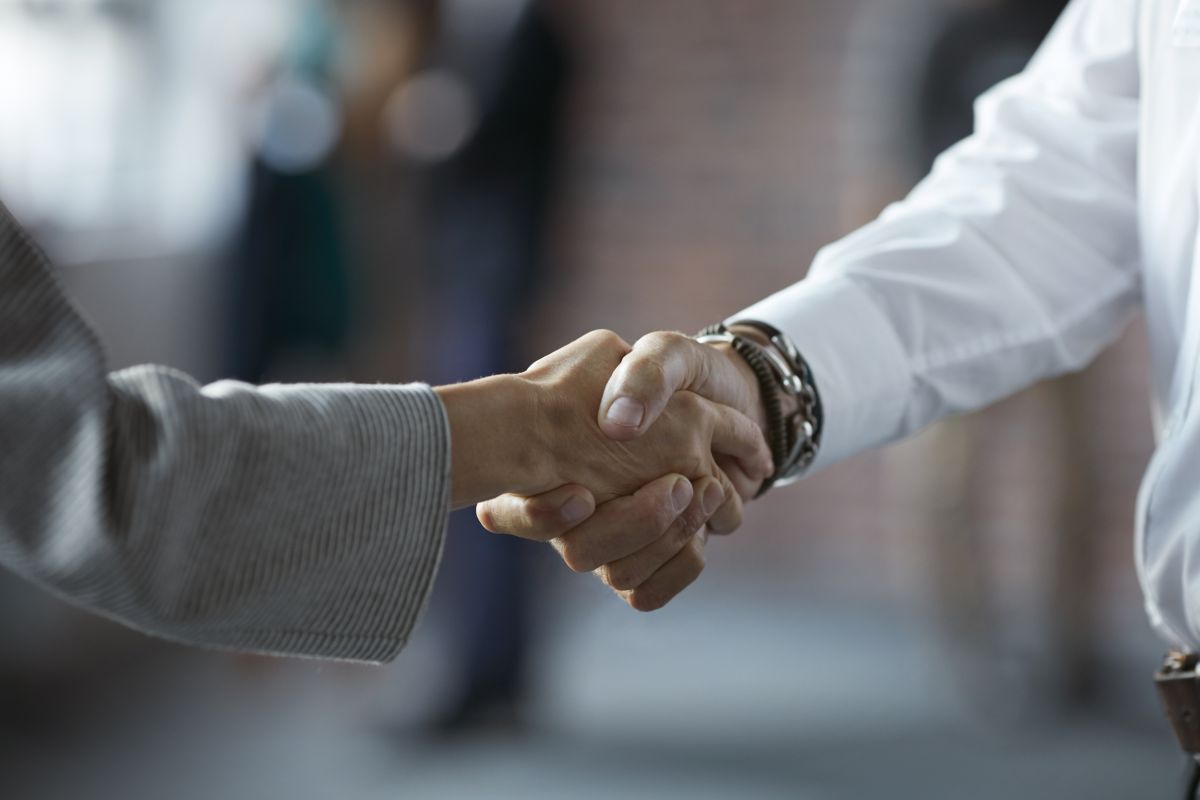 Reading Time:
2
minutes
OCR Labs Global, a world leader in digital ID verification, has appointed Fiona Davies as Head of Gaming to lead their strategy of focusing on improving the verification experience and fraud prevention in this vertical. Davies joins with over 15 years of experience across startups through leading commercial teams in large corporations and over seven years of extensive knowledge of the Know Your Customer (KYC), Anti-Money Laundering (AML) and Identity Verification (IDV) landscape.
OCR Labs Global solves major challenges, including identity fraud and regulatory compliance, using its proprietary technology. With unrivaled identity document coverage and industry leading biometric technology there is a huge opportunity to improve onboarding in the gambling industry.
During her time at Acuris Risk Intelligence, Davies was responsible for the Gambling and Sales divisions, where she gained extensive knowledge of the landscape surrounding regulated markets and insights into making these processes more efficient. Before this role, she spent 10 years as Commercial Director for global B2B events, driving launch events at the EMAP in South America and supporting high-growth tech companies such as Google and Intel to win commercial traction in emerging markets.
Fiona Davies, newly appointed Head of Gaming for OCR Labs Global, comments: "My first introduction to Gambling was at ICE, where I was instantly fascinated by this high-growth vertical and its complexity from a regulatory standpoint. I am passionate about working with clients and offering them real solutions that will add value across the board.
Davies continued, "I am excited to build out the Gambling division at OCR Labs Global offering operators products that underpin this strict regulatory environment whilst not impinging on user experience. With such a stand-out product offering, joining them was an easy decision to make. I plan to be a real evangelist and work with operators, platforms and partners to introduce improvements that make a real difference to the verification experience, the bottom line and fraud prevention."
"With a 100 percent automated product that helps onboard players faster and at the same time stops fraud, I know it is the right time to get passionate about making real improvements in the Gambling industry."
Russ Cohn, General Manager International for OCR Labs Global, added, "OCR Labs Global is committed to bringing our technology to Gambling operators and their users worldwide. We are a real force multiplier for the industry, with our fully automated and user friendly and reliable ID verification process dramatically speeding up user onboarding. We welcome Fiona's industry experience and ability to leverage our solution and elevate our efforts in Gambling. We are confident that her expertise will support global operators to take advantage of this excellent growth opportunity."
OCR Labs Global is already supporting clients across many industries, including governments, crypto and a variety of platform-based businesses, such as SaaS providers. Customers include Cognito, HSBC, Reed, Coinmetro and many other customers and partners.